Tubes Radiatori
INTRODUCES
RIFT/reverse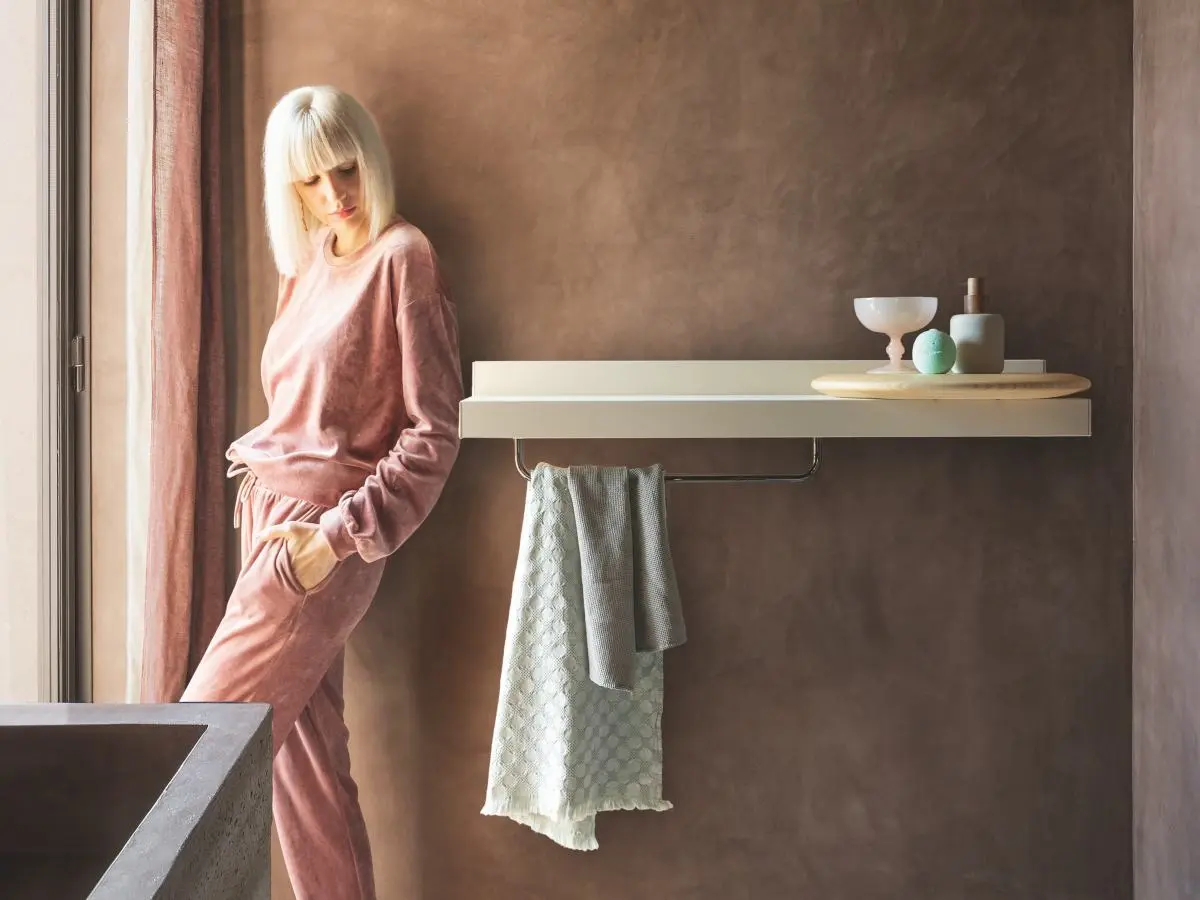 RIFT, designed by Ludovica+Roberto Palomba with Matteo Fiorini in 2014, with RIFT/reverse can be seen from a new perspective and is enriched with accessories created ad hoc. A popular product thanks to its modularity, it can be even more functional when it is overturned and develops its presence in the space.
Designed by

Ludovica+Roberto Palomba con Matteo Fiorini

"It breaks the mould owing to the greater flexibility of the radiator composition, playing on the horizontal and vertical aspects of the modules. Their "movement" thereby makes it possible to achieve more dynamic and contemporary styling-functional solutions." Ludovica+Roberto Palomba with Matteo Fiorini
Thanks to a further aesthetic and technological experiment, the aluminium module increases its depth, evolving into a true heating shelf. In the longer version, there is also a soft-line wooden shelf. RIFT/reverse can be ideally positioned in the bathroom where it is used as a surface on which to conveniently place folded towels, thus offering tidiness and heating at the same time. 
Its accessories were designed to make it even more practical. The thin towel rail is well suited to small rooms, whereas the wooden tray with its curved line creates an interesting contrast in shape and material, thus acting as an insulating storage shelf on which to place any items that shouldn't get warm. 
Product description
RIFT/reverse is electric and it is an excellent choice both for residential use and for being housed in the bathroom of an intimate boutique hotel, a welcoming place where it demonstrates all the potential of this further creative surge. The control and adjustment are performed using the on/off switch or through programming with a wireless thermostat
Product name
RIFT/reverse
Designer
Ludovica+Roberto Palomba con Matteo Fiorini
Characteristics
electric, horizontal
Una Design House, un luogo eclettico ed ardito, fa da scenografia elettiva al racconto di RIFT/reverse e delle ultime novità di Tubes, esaltandone l'estetica, la funzionalità e la versatilità. Art direction: Studio MILO / Production: Diorama.eu
BRAND SELECTION
OUR PRODUCTS