Tubes Radiatori
INTRODUCES
SCALETTA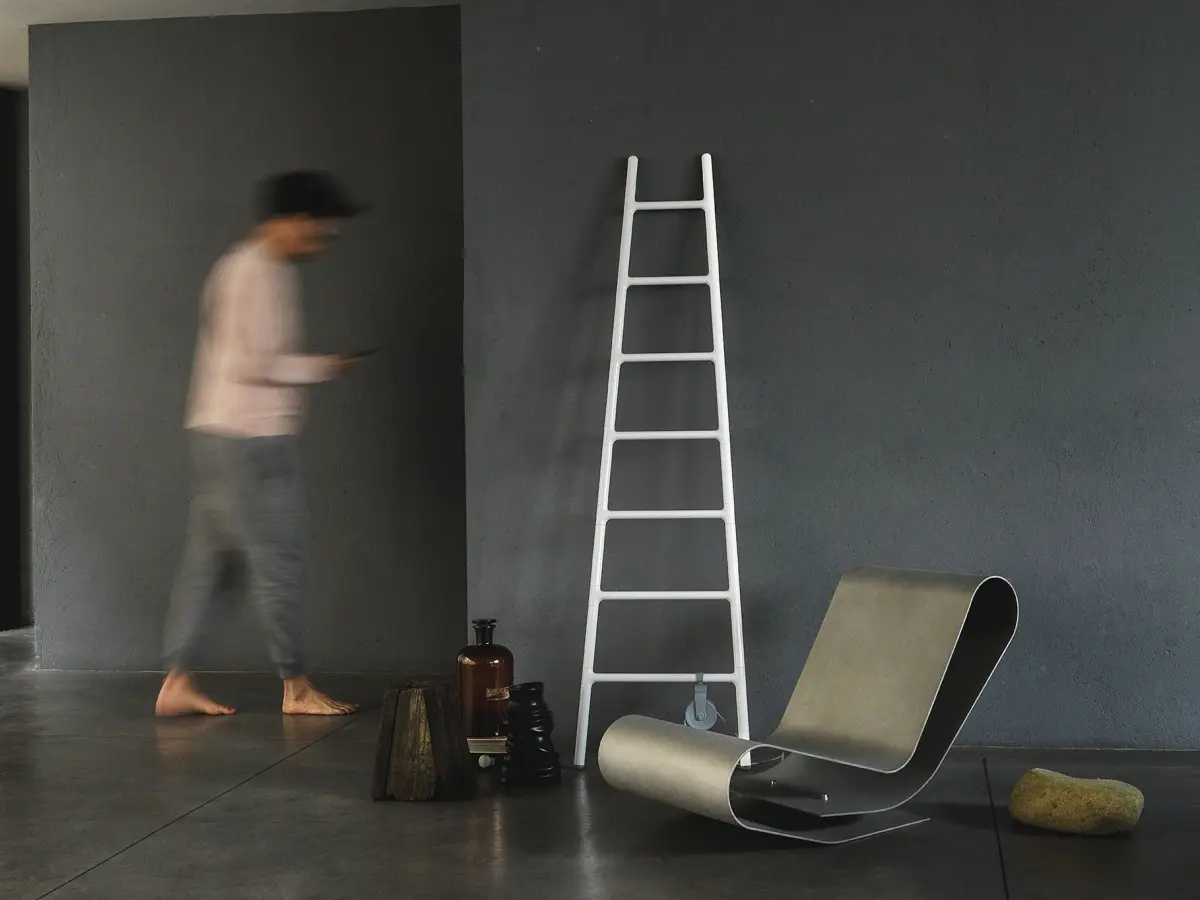 The Scaletta heated towel rail is a nomadic, iconic, pop object which, thanks to its original design and versatile use, is capable of accommodating various design requirements. 
Designed by

Elisa Giovannoni

"This heating 'ladder' is an object that that I have long desired for my own home and thus I think it responds to one of the first questions which can be asked of a new design object". Elisa Giovannoni
The design of Scaletta is a far cry from traditional heated towel rails: the ladder is an immediate object, which needs no explanations to be understood because it is part of everyone's imagination.
Scaletta is instinctively conceived as an "object that decorates and heats", offering in addition the utmost freedom of positioning it in any part of the room, mostly in the bathroom. What's more, since it does not require installation, you can move it to another room in the home if necessary, and also take it with you when you move home.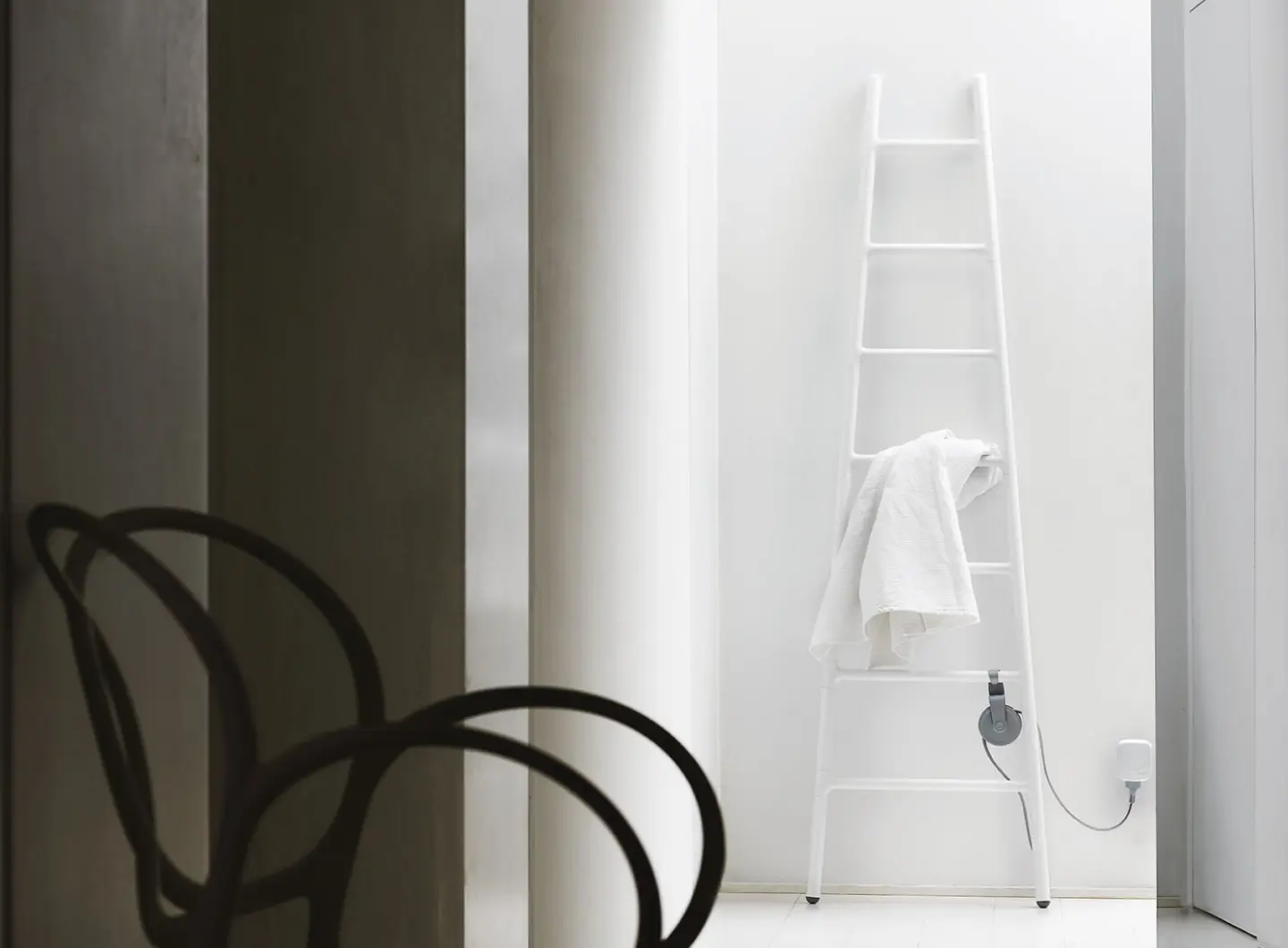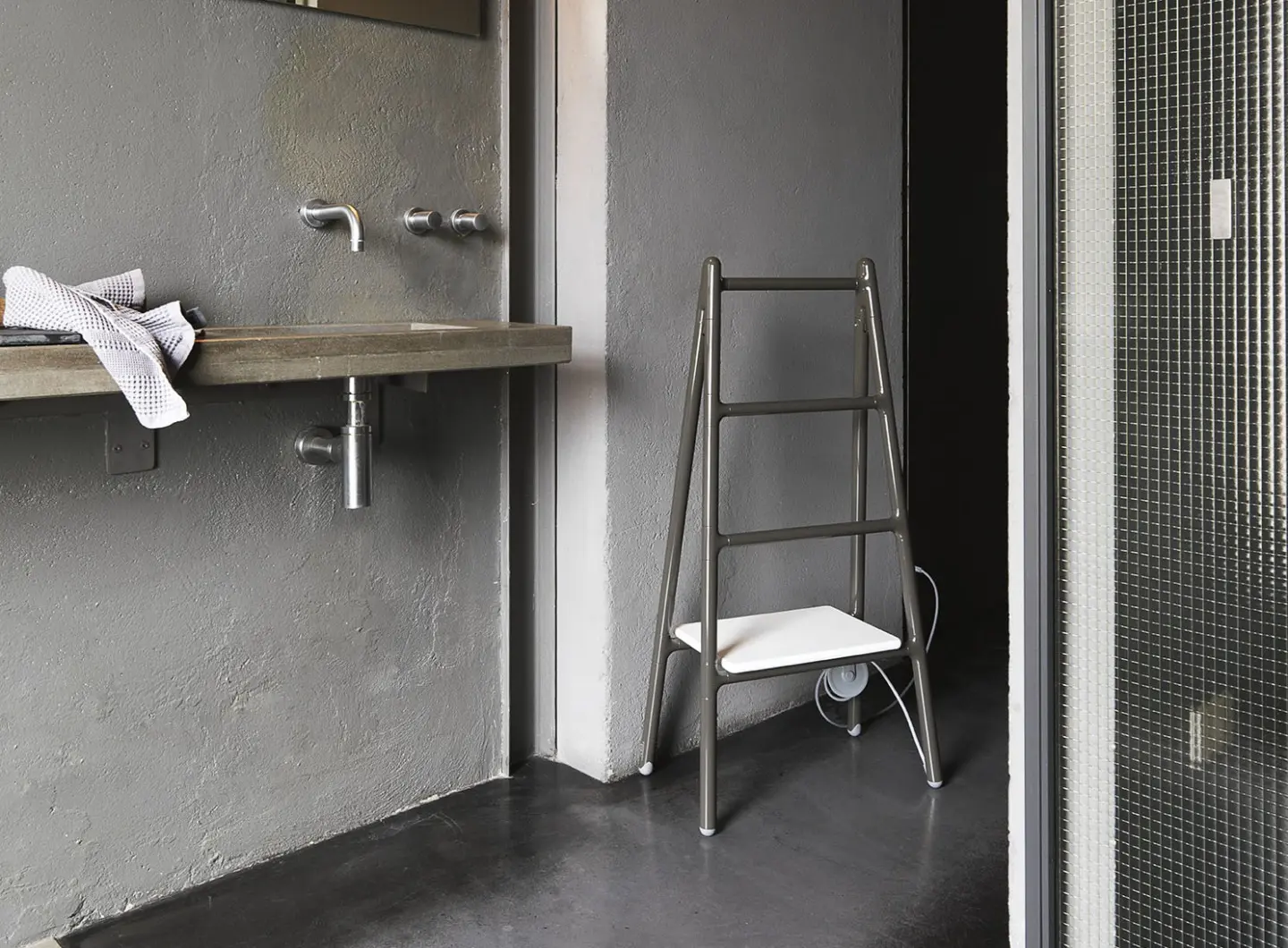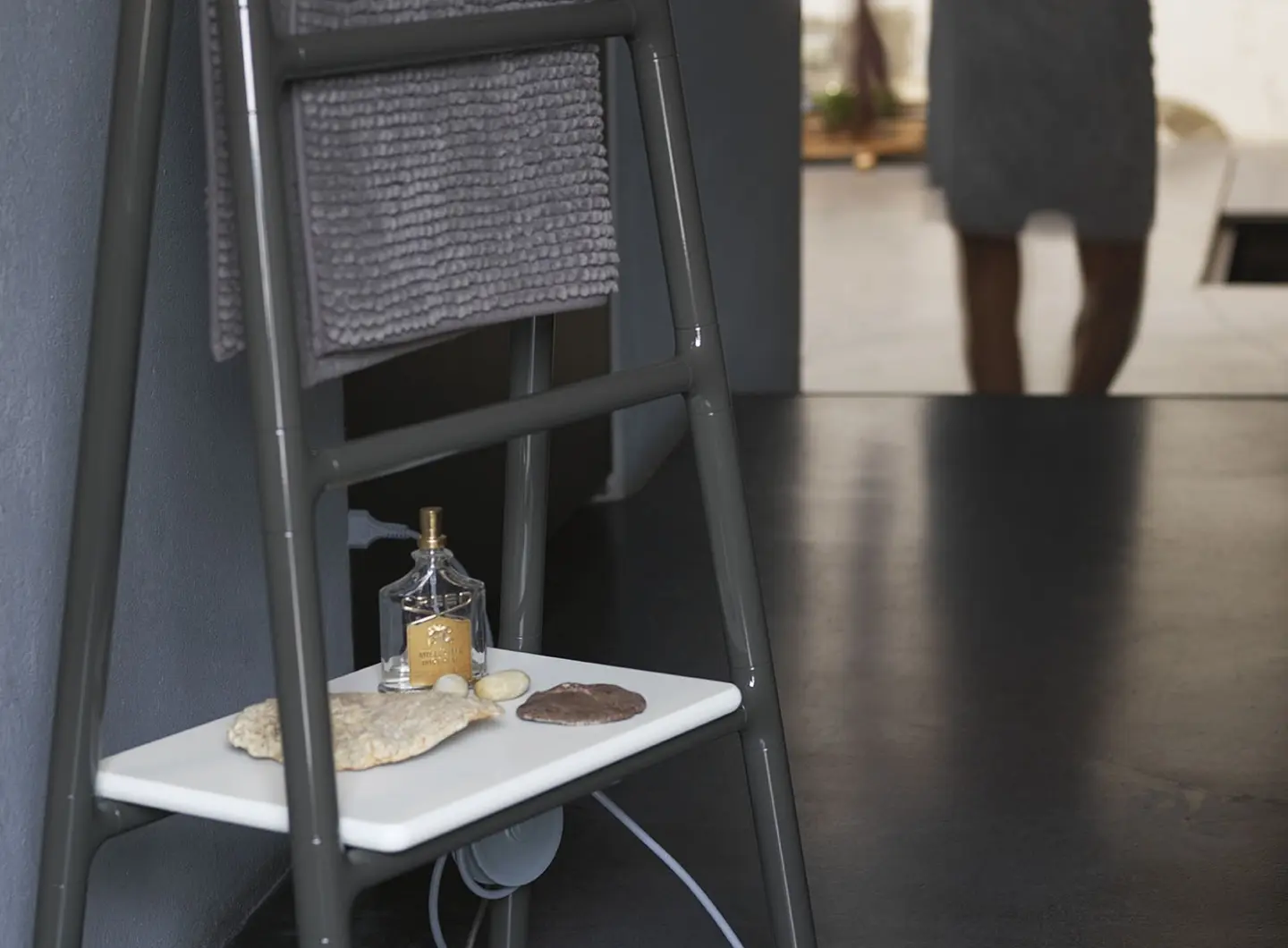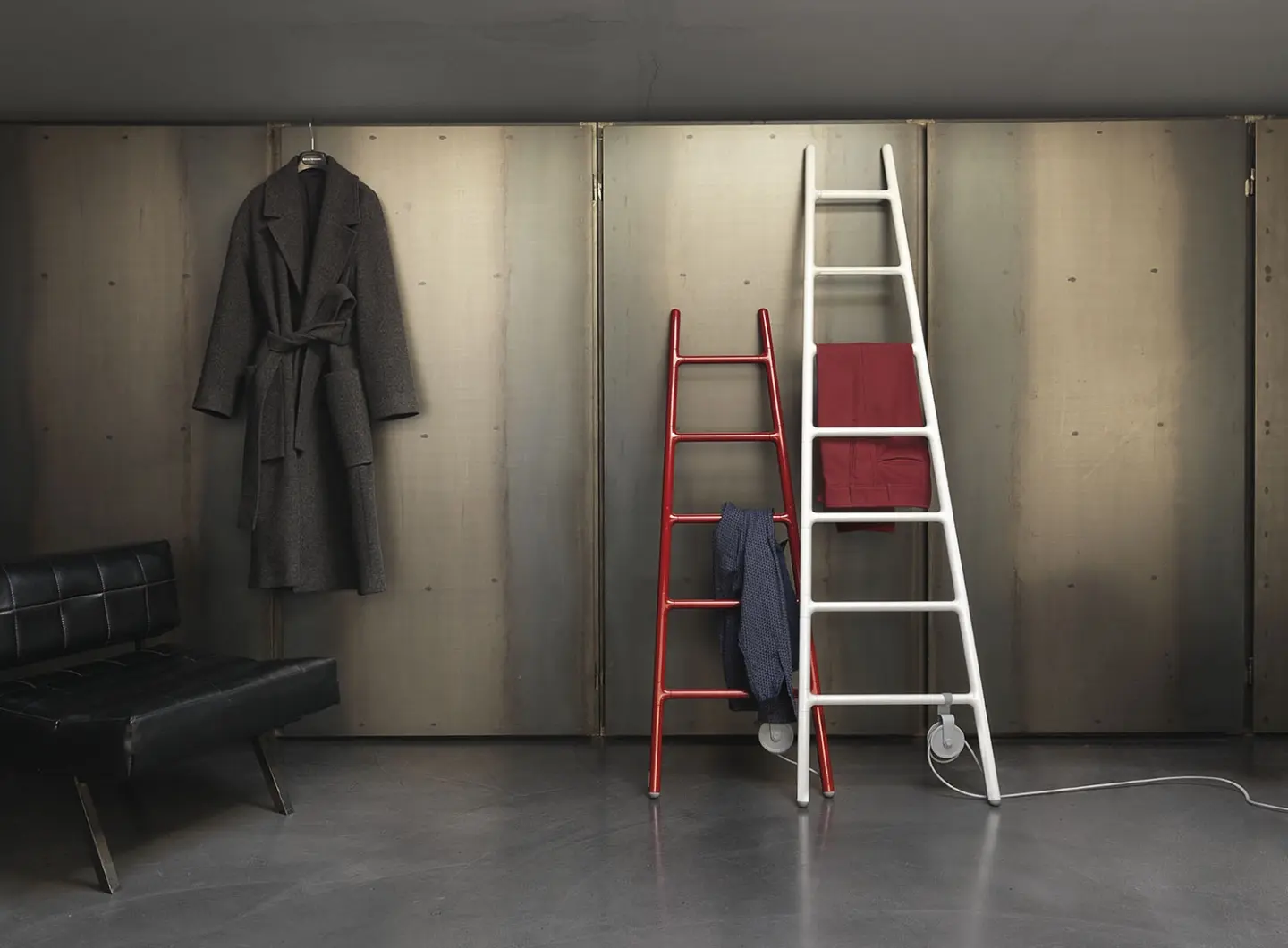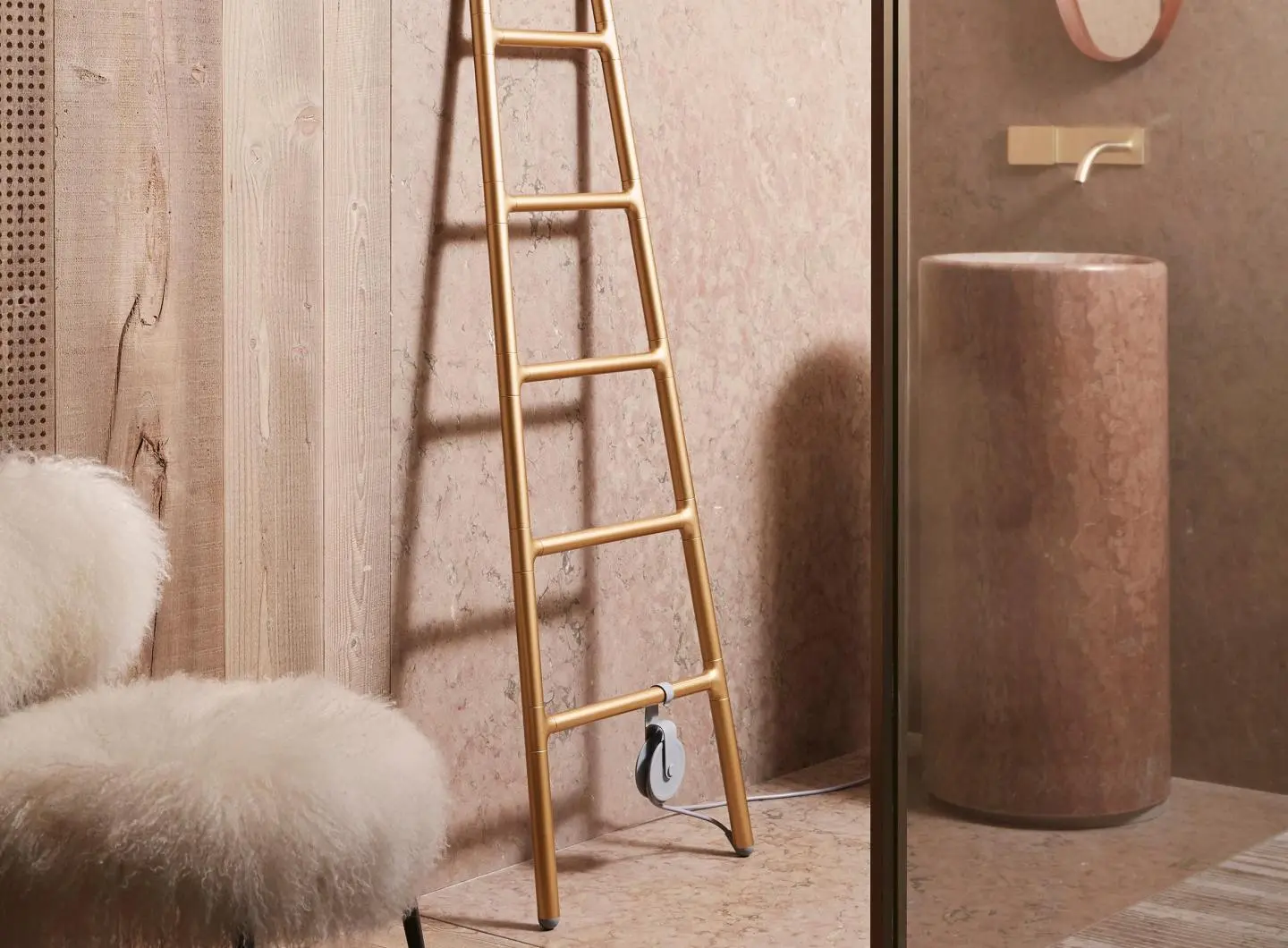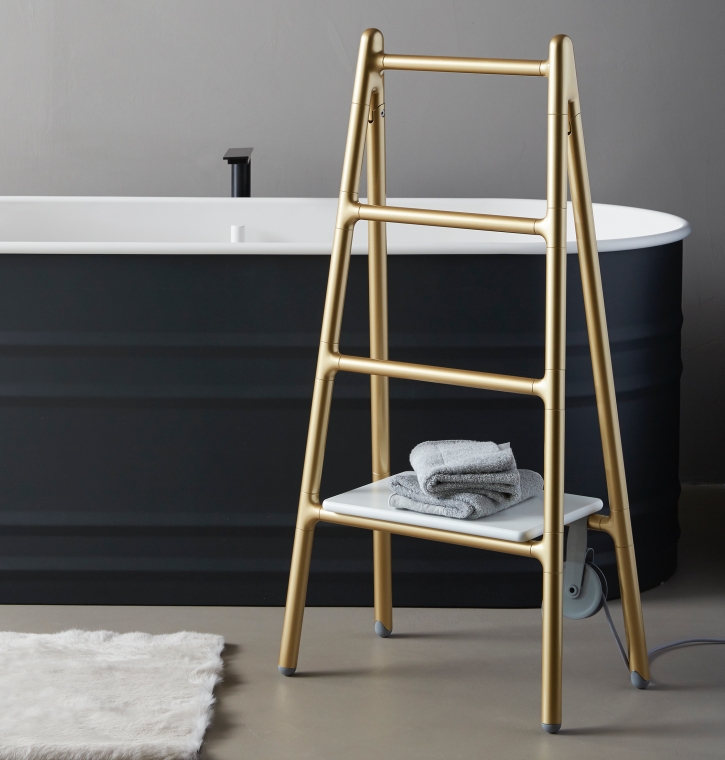 Product description
Scaletta, which is electric and plug&play, is made of aluminium in a wide range of Tubes colours, and it is available in two versions: wall-mounted and free-standing, both of which come with a pulley which winds up the electric cable. What's more, Scaletta can be fitted with the Regman accessory: a manual temperature regulation device designed to keep the surface temperature set for the heated towel rail constant. The free-standing version can also be fitted with a practical storage shelf.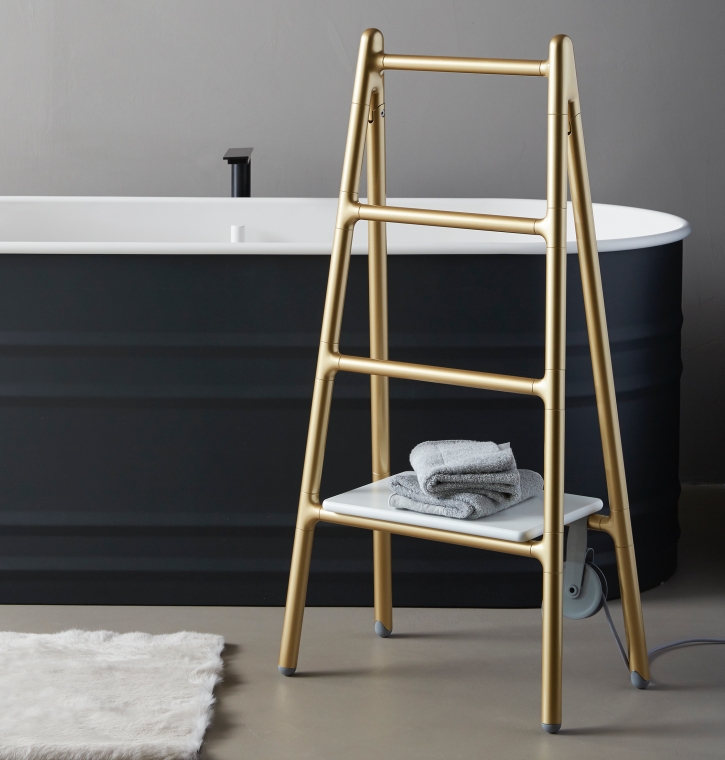 Designer
Elisa Giovannoni
Characteristics
electric, towel warmer
Scaletta belongs to the new Plug&Play collection presented by Tubes on the occasion of the Salone del Mobile 2018. This collection marks the starting point of the unprecedented concept of personal warmth: the heating objects, free from installation constraints, go beyond the static nature of architecture and open up to the human dimension which, by definition, is in constant movement and evolution. With the following video Tubes presented the new heating model.
BRAND SELECTION
OUR PRODUCTS