Tubes Radiatori
INTRODUCES
SQUARE
In line with the design of the Elements collection to which it belongs, Square is a furnishing element with a great capability of characterising the room, despite its formal simplicity.
Designed by

Ludovica+Roberto Palomba
"In the Square design we analysed the concept of formal reduction in terms of 'qualifying value'. We believe that reducing an object does not just mean simplifying it, but instead entails highlighting its essence, its most intimate aspect, its fundamental nature". Ludovica+Roberto Palomba
The lightness of the structure, which is made entirely of aluminium, is only 28 mm thick. The radiating surface where heat spreads all over the surface, thanks to the particular fin on the backside. Every technical detail contributes to optimising heat conduction.
All fittings connected to the plumbing system as well as the wall brackets are completely hidden by the panel. Square is equipped with a built-in remote valve control system.
Square is available in hydraulic and electric version, The electric version provides for a wider range of applications, as the radiator can be easily and quickly operated. It is therefore the ideal solution for bathrooms in holiday homes as well as in contract supplies.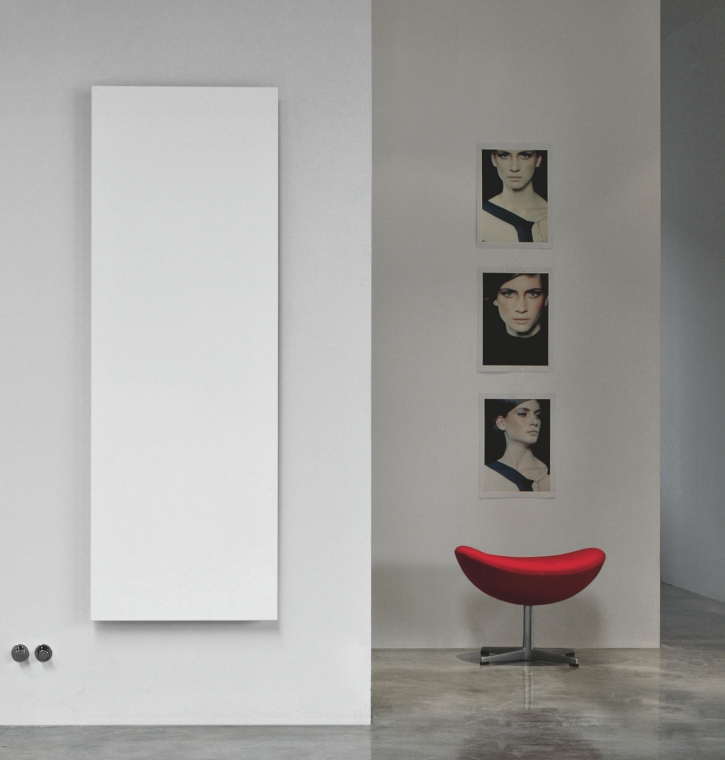 Descrizione del prodotto
Square can be rectangular or square-shaped, mounted vertically or horizontally, and is available in a wide range of colours and sizes, in order to allow the greatest personalisation in interior design as well as an adequate maximum heating performance even in large-sized rooms.

The horizontal version ranges from 140 to 240 cm in length and 31 to 81 cm in height. Height in vertical solutions vary from 56 to 240 cm and length ranges from 31 to 81 cm.

An element with a matching big handle completes Square's function as a practical electrically heated towel warmer, and from the aesthetic point of view provides various formal solutions combined with the radiating panel. It is available in different lenghts (100, 120, 150 and 180 cm x 15 cm high) with a maximum thermal output of 150 W.

A round hook, Circle, and a matching long handle that also works as a heated towel rail make the functionality of Square complete, and provide several shape-related solutions for guaranteed styling appeal, to match the radiant plate. The long handle is available in several lengths from 100 to 180 cm x H. 15 cm.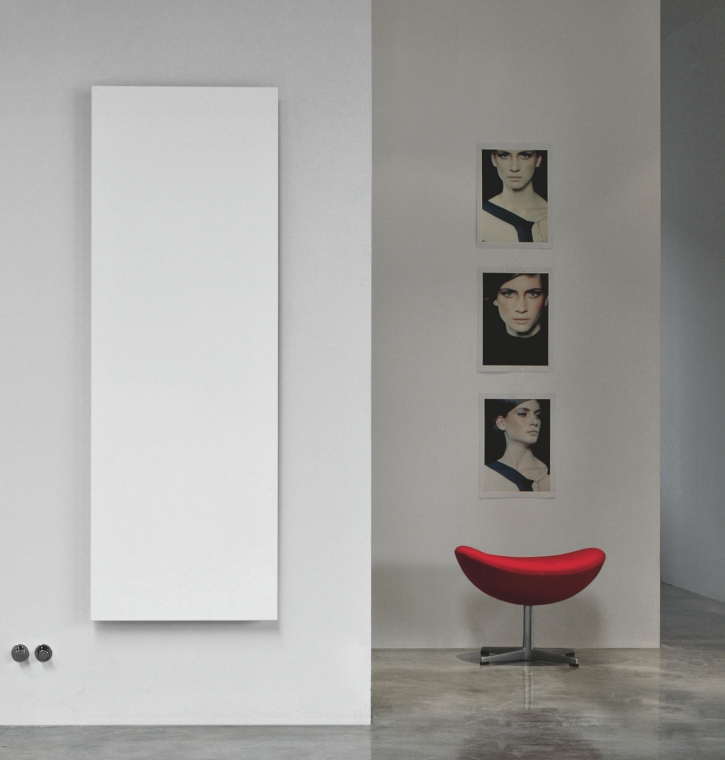 Designer
Ludovica+Roberto Palomba - Tubes Radiatori
Caratteristiche
electric, hydraulic, horizontal, vertical
Scheda prodotto
https://www.tubesradiatori.com/ContentsFiles/Square(7).pdf

Sito web ufficiale
https://www.tubesradiatori.com/en-us/products/square

BRAND SELECTION
OUR PRODUCTS