SaloneSatellite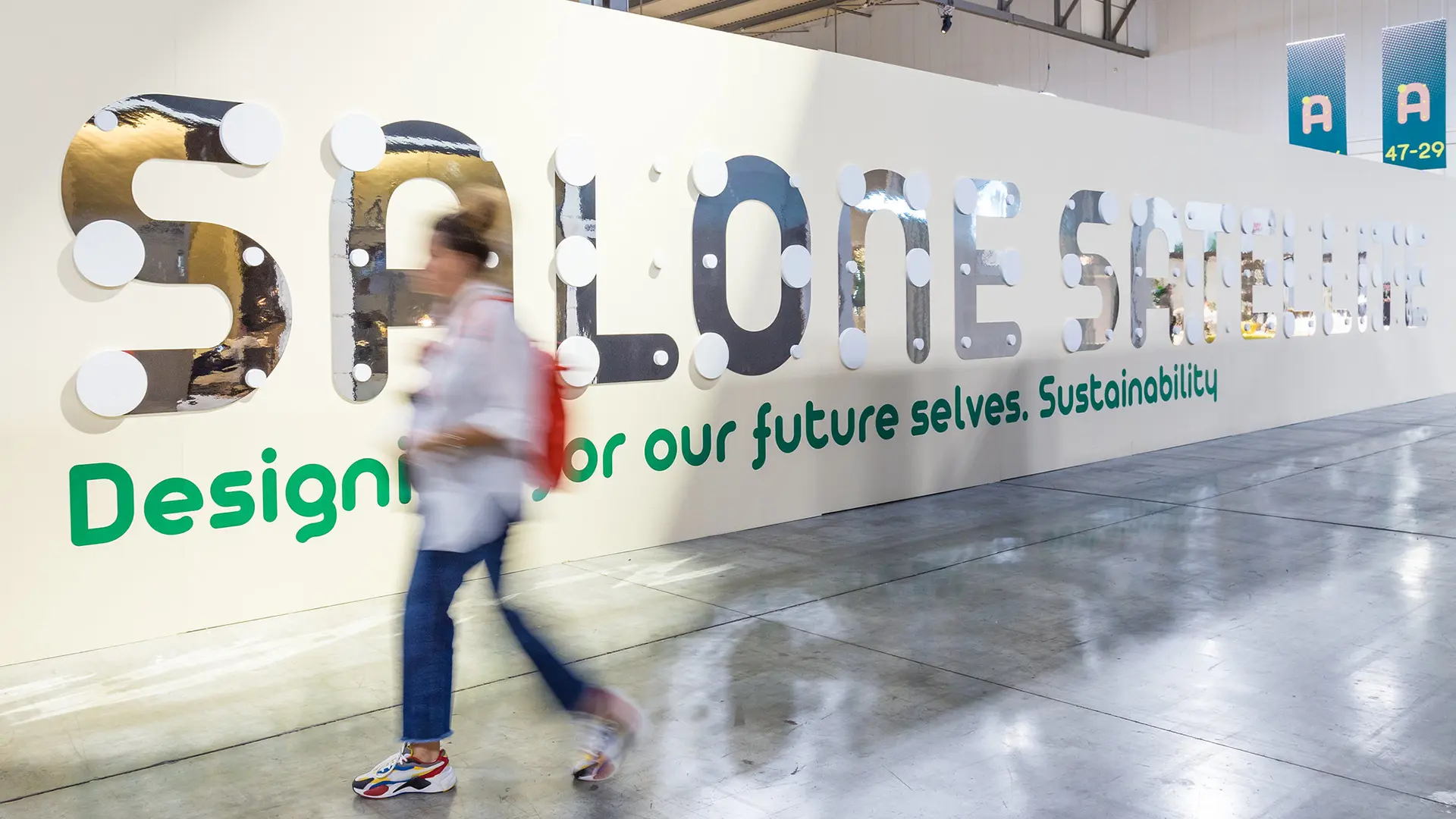 Date and times
18/23 April 2023
Opening hours: 9.30 am - 6.30 pm
Open to the public at large
Place
Milan Fairgrounds, Rho (Milan)
Entrance gates: Porta Est, Porta Sud, Porta Ovest
Date and times
18/23 April 2023
Opening hours: 8.30 am - 7.00 pm
Place
Milan Fairgrounds, Rho (Milan)
Entrance gates: Porta Est, Porta Sud, Porta Ovest
The international event in the design world dedicated to the under-35s.
Founded by Marva Griffin in 1998, SaloneSatellite is the Salone del Mobile.Milano event dedicated to designers under 35, which aims to facilitate the relationship between business and young designers preparing to enter the profession, post-study, and the market. 
Design Schools – Universities / BUILDING THE (IM)POSSIBLE Process, Progress, Practice is the lead theme for the next edition. In particular, the design schools and universities have been asked to respond to the question Design: DOVE VAI? (Design: WHERE ARE YOU GOING?), through the installation and the presentation of the work of the student graduates-to-be. The individual contributions of each institution will help to draw up an ideal collective map of design visions that will signal the challenges we are likely to encounter next and how to tackle them from the point of view of design and its teaching. In a period marked by huge shifts in environmental, economic and social balances,it will provide precious information that will help point students and emerging designers towards what innovation will mean in the future. 
This year, the SaloneSatellite will pay tribute to Euroluce with the special "Sate-Light. 1998-2022 SaloneSatellite young designers" exhibition: set up symbolically on the boundary between the two areas – which will be highlighted by luminous projections - showcasing most of the lamps by designers who have taken part in the various editions over the years that have gone into production thanks to collaborations with companies who put their faith in the promising young talents.
Lastly, as of 2010, the SaloneSatellite Award has been assigned to the three best projects presented at each edition.
The baton has been passed on year after year by thousands of designers.  A flavour of this can be had by visiting the SaloneSatellite Permanent Collection (by appointment only) at the Artwood Academy in Lentante sul Seveso, the ITS higher technical institute set up by FederlegnoArredo in the heart of Brianza to further the professional development of the sector. The Permanent Collection, housed in the great Auditorium, contains most of the prototypes presented over the years, more than 300 of which have become products featuring in the catalogues of well-known brands.
For further information or to arrange a visit the Permanent Collection, please email salonesatellite@salonemilano.it