Vismaravetro srl
INTRODUCES
Twin
Category: Showers and Bathtubs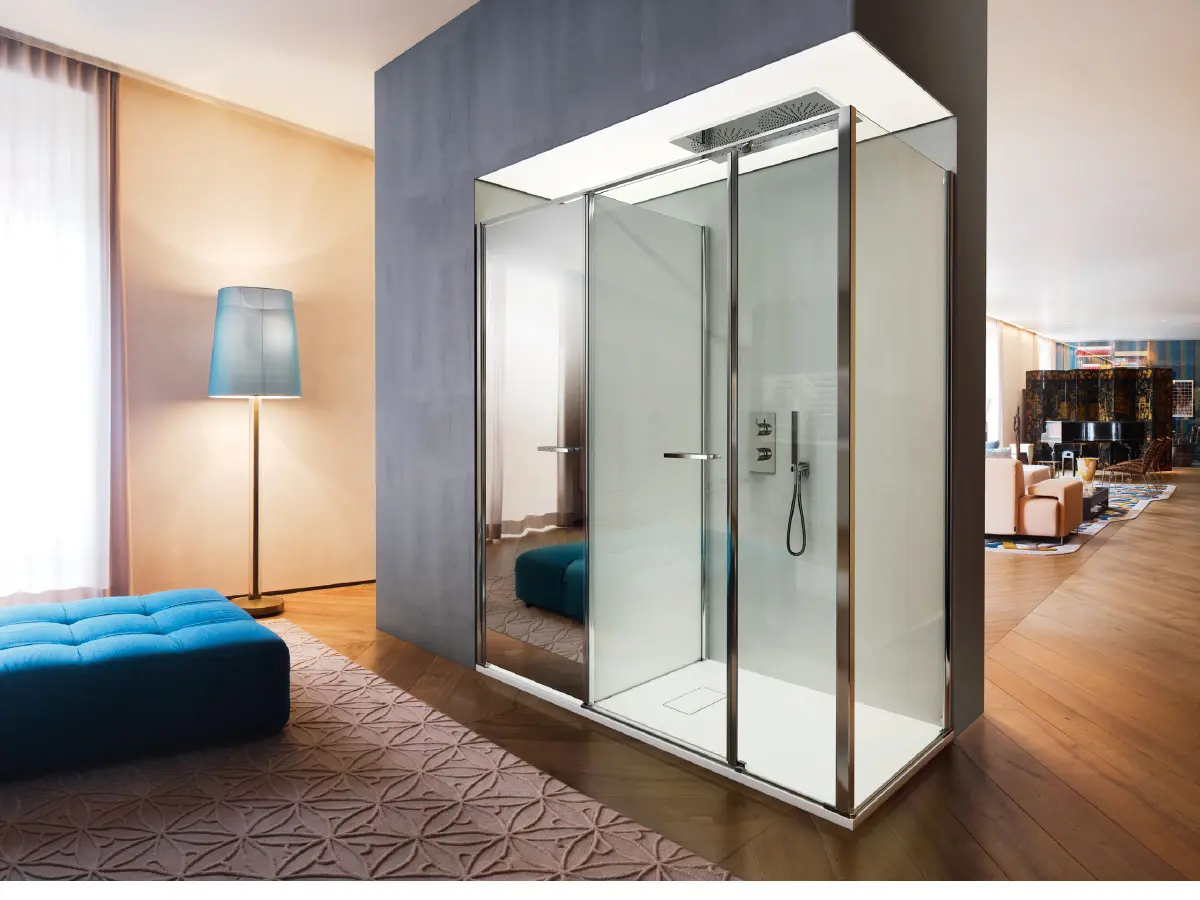 Twin is the first and only collection of shower enclosures that offers more opportunities to optimise the use of your bathroom, meeting new requirements for functionality and convenience linked to the availability of space.
There is a real compartment next to the shower enclosure, so you can store items or household appliances.
It is also perfect from an aesthetic point of view, thanks to the full-length mirror on the second compartment door.
The "Twin Mini" version features a handy removable compartment with 5 useful shelves to the side of the shower enclosure.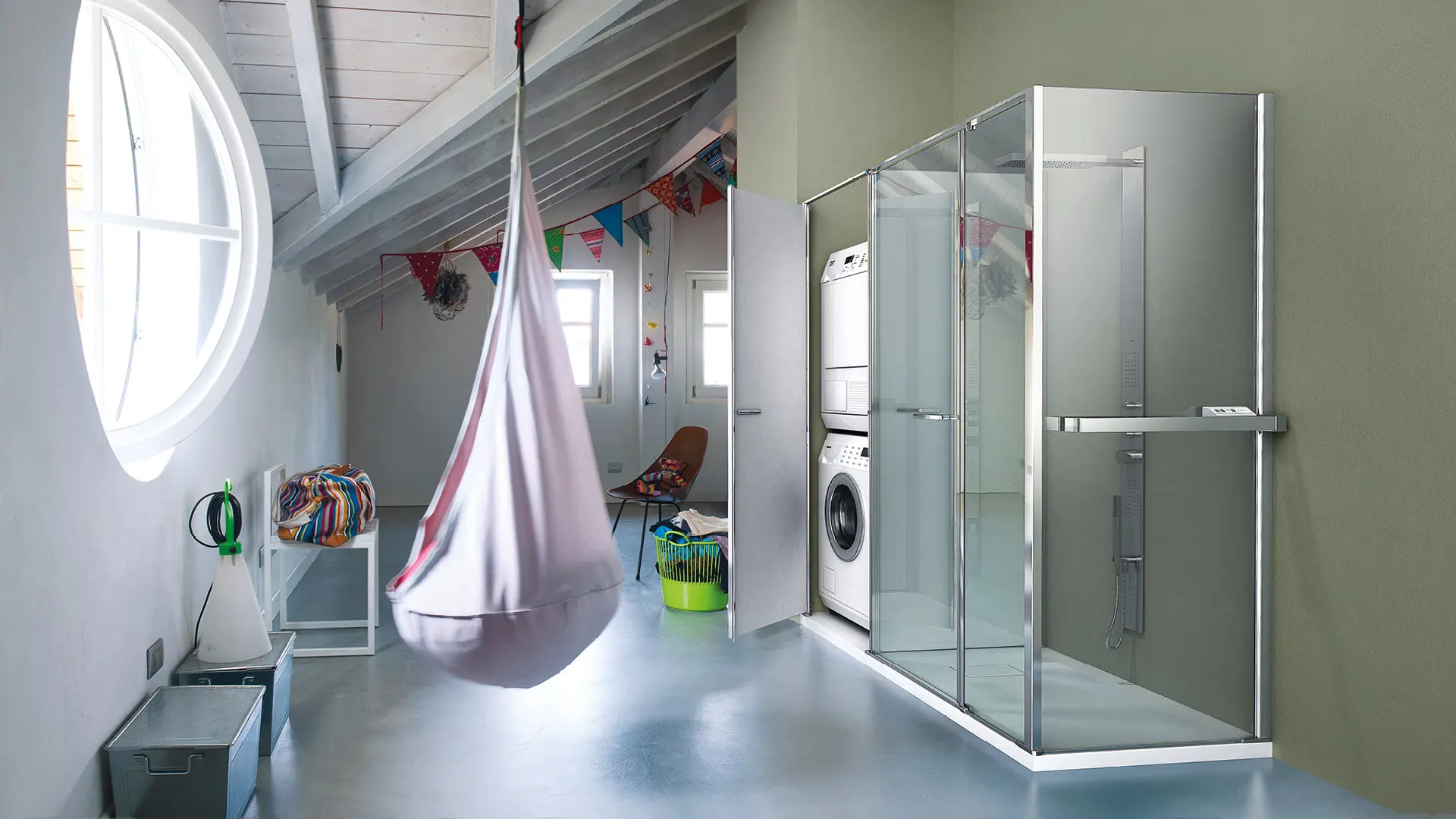 SHOWER ENCLOSURE WITH WASHING MACHINE COMPARTMENT OR STORAGE SPACE
SUITABLE FOR THE INSTALLATION OF ELECTRICAL HOUSEHOLD APPLIANCES
Shower enclosers of Twin Collection are designed to accommodate appliances like washing machine or dryer, in full compliance with the standards for the installation and the use of electrical appliances in a bathroom.
FULL-LENGTH MIRROR
"Mirror, mirror on the wall ...". Who wouldn't love to have a mirror in the bathroom at full height. In addition to give a sense of space environment, the convenience of a reflective wall every inch!
SUITABLE FOR MOST SHOWER TRAY
The Twin Collection of shower enclosures can be installed in most bathroom, whether it is designed for a special shower tray or already for existing shower trays.
S.M.F. (EASILY MOUNTING SYSTEM)
It is a patented system combined to an innovative extensibility solution thus allowing an ideal panel positioning and at the same time avoiding the water leak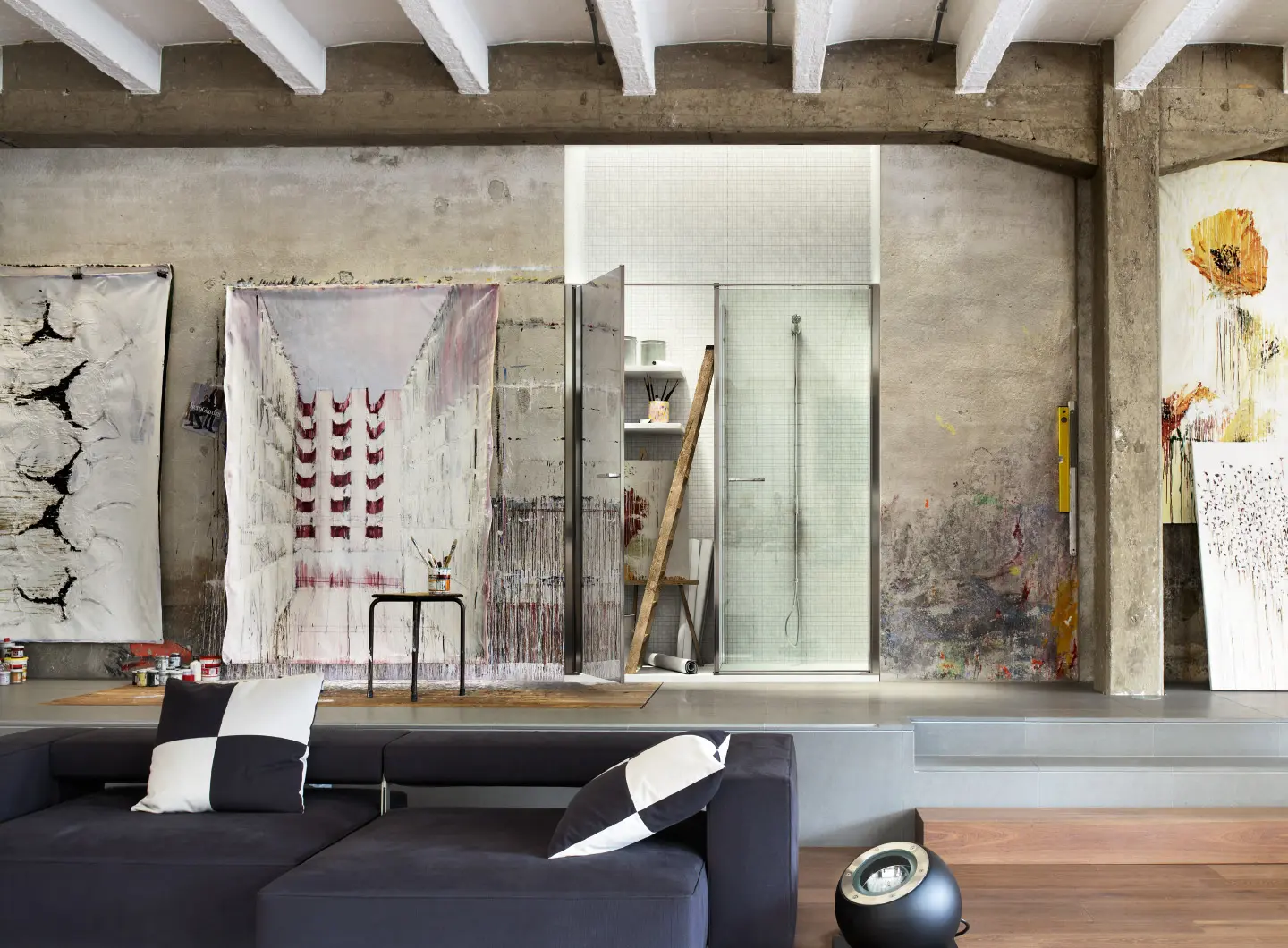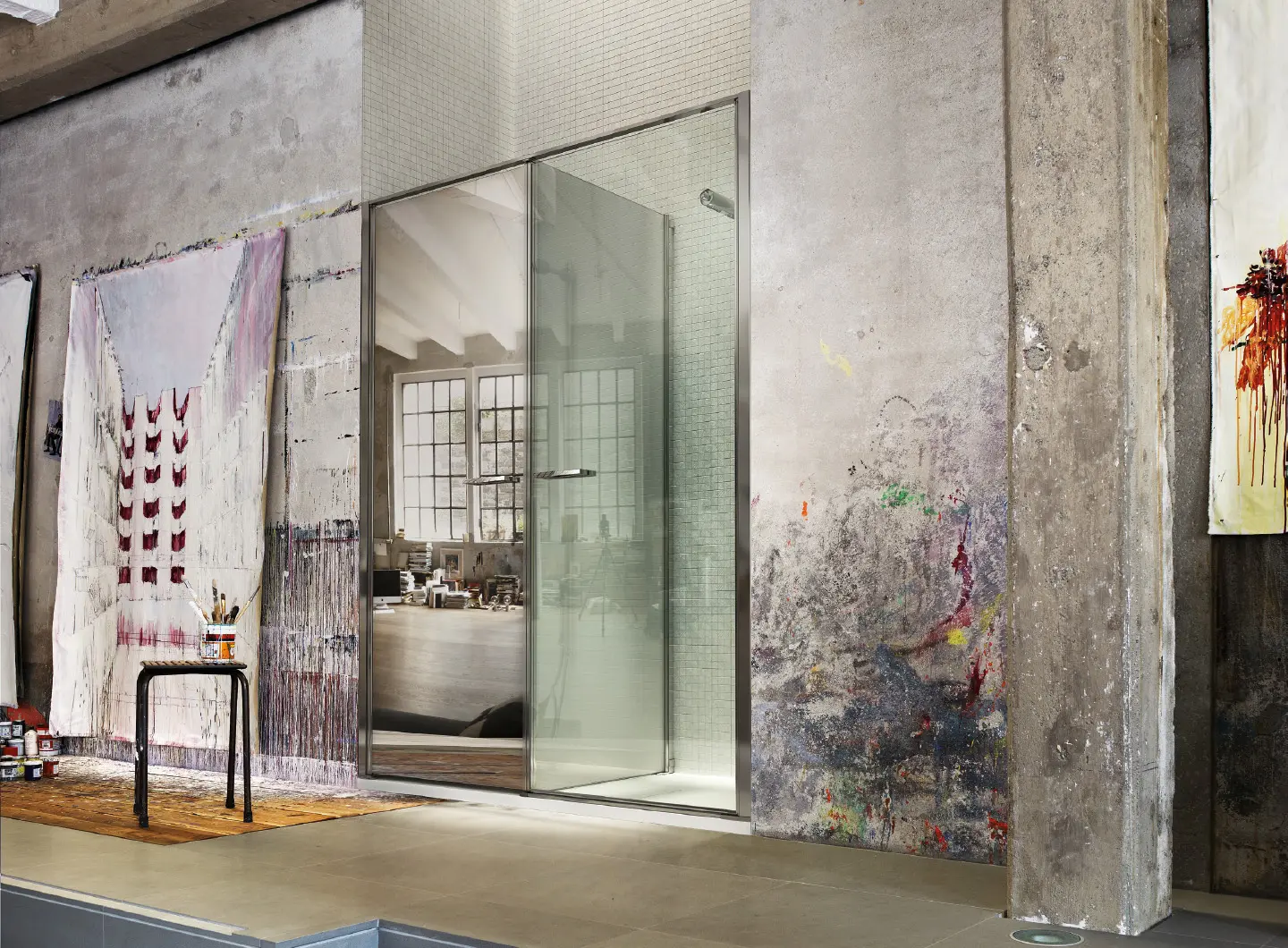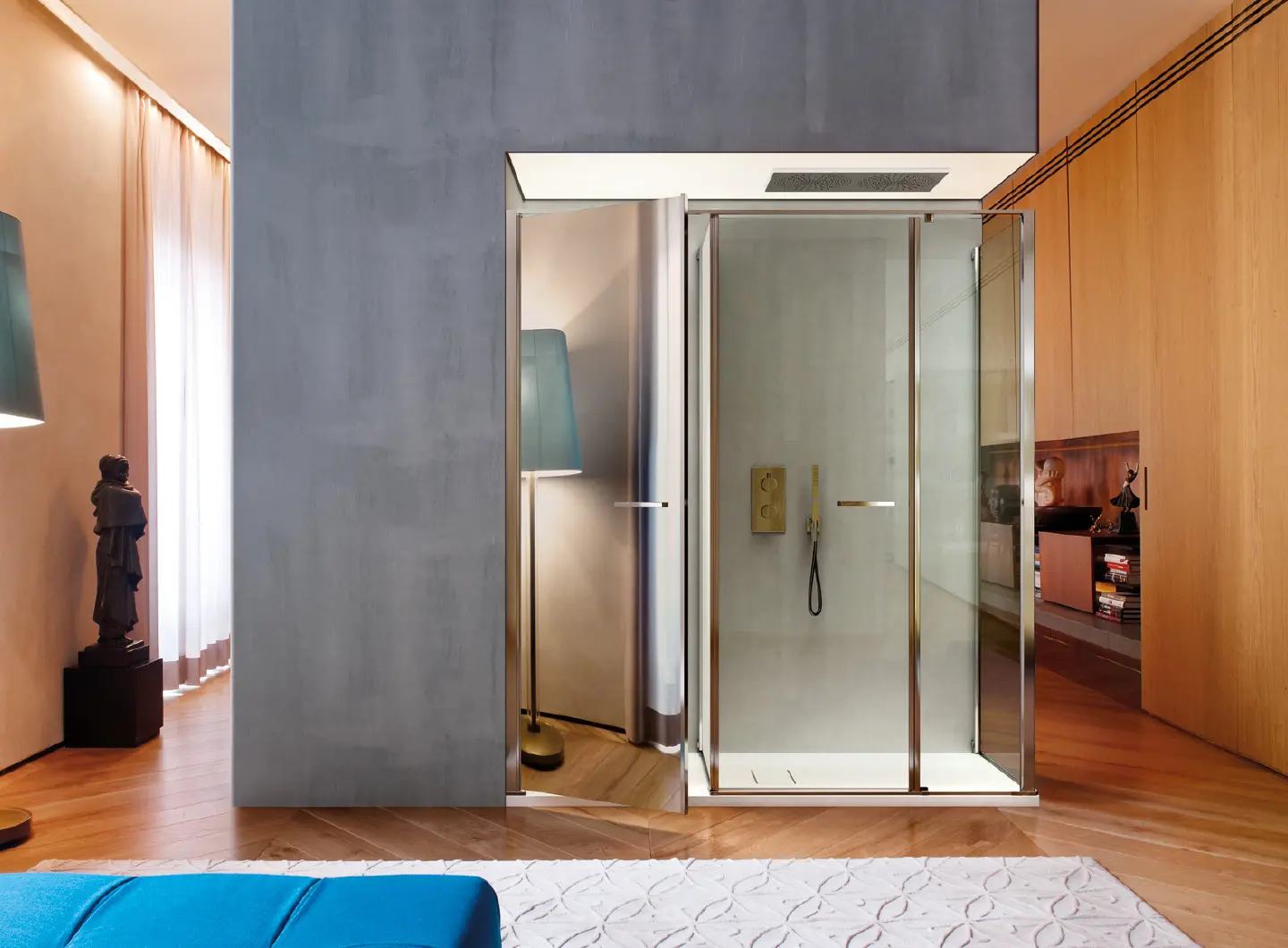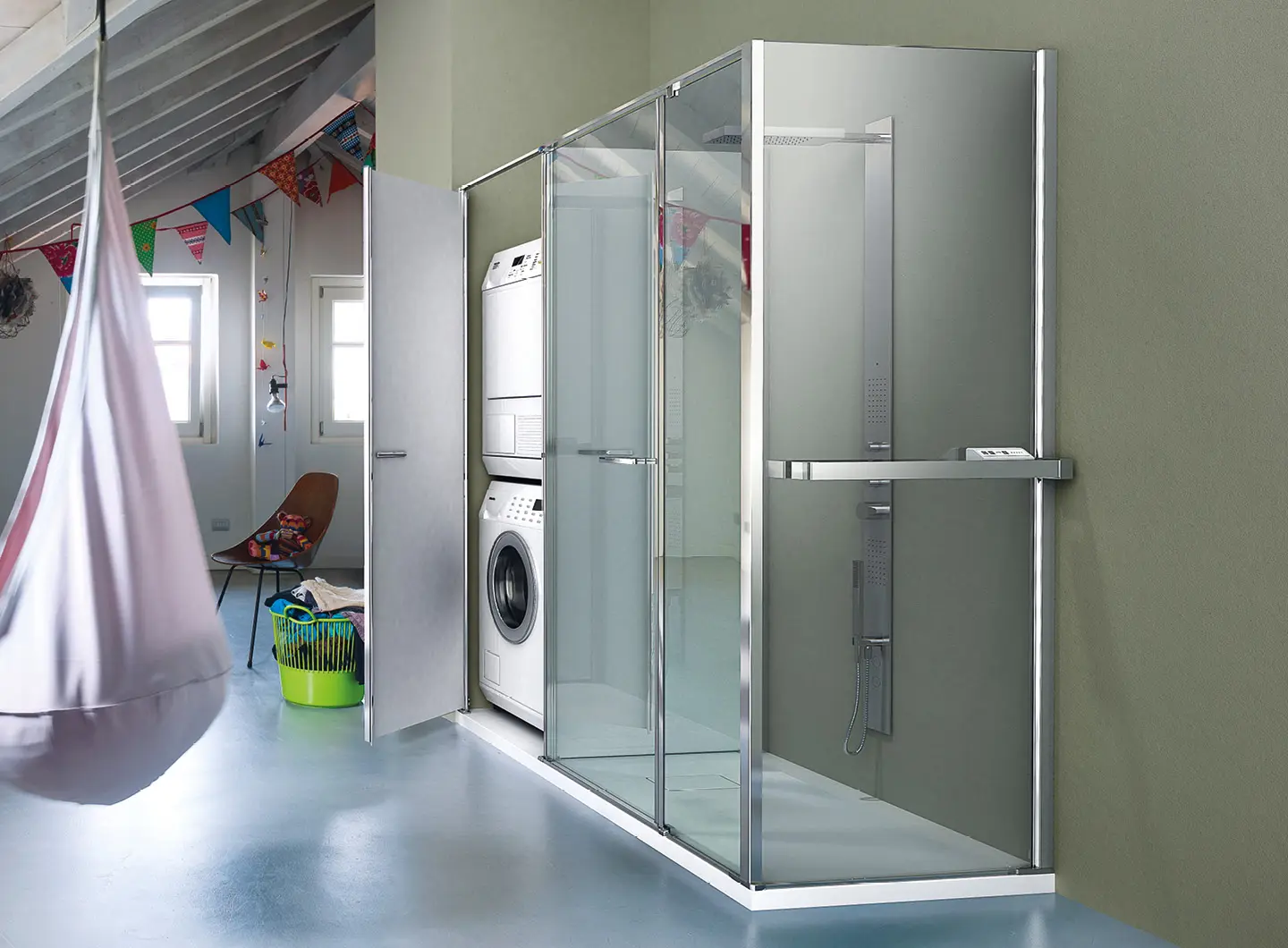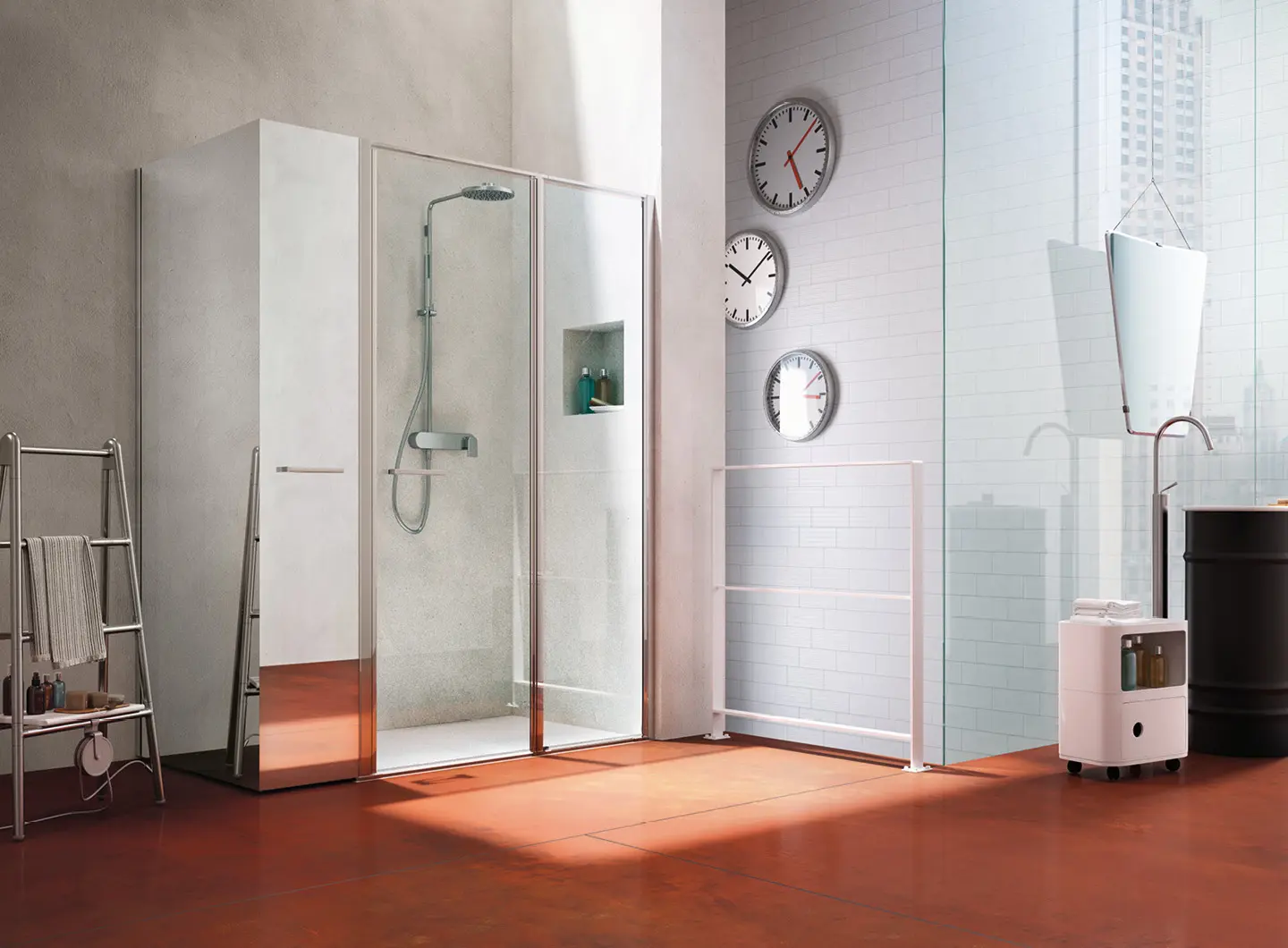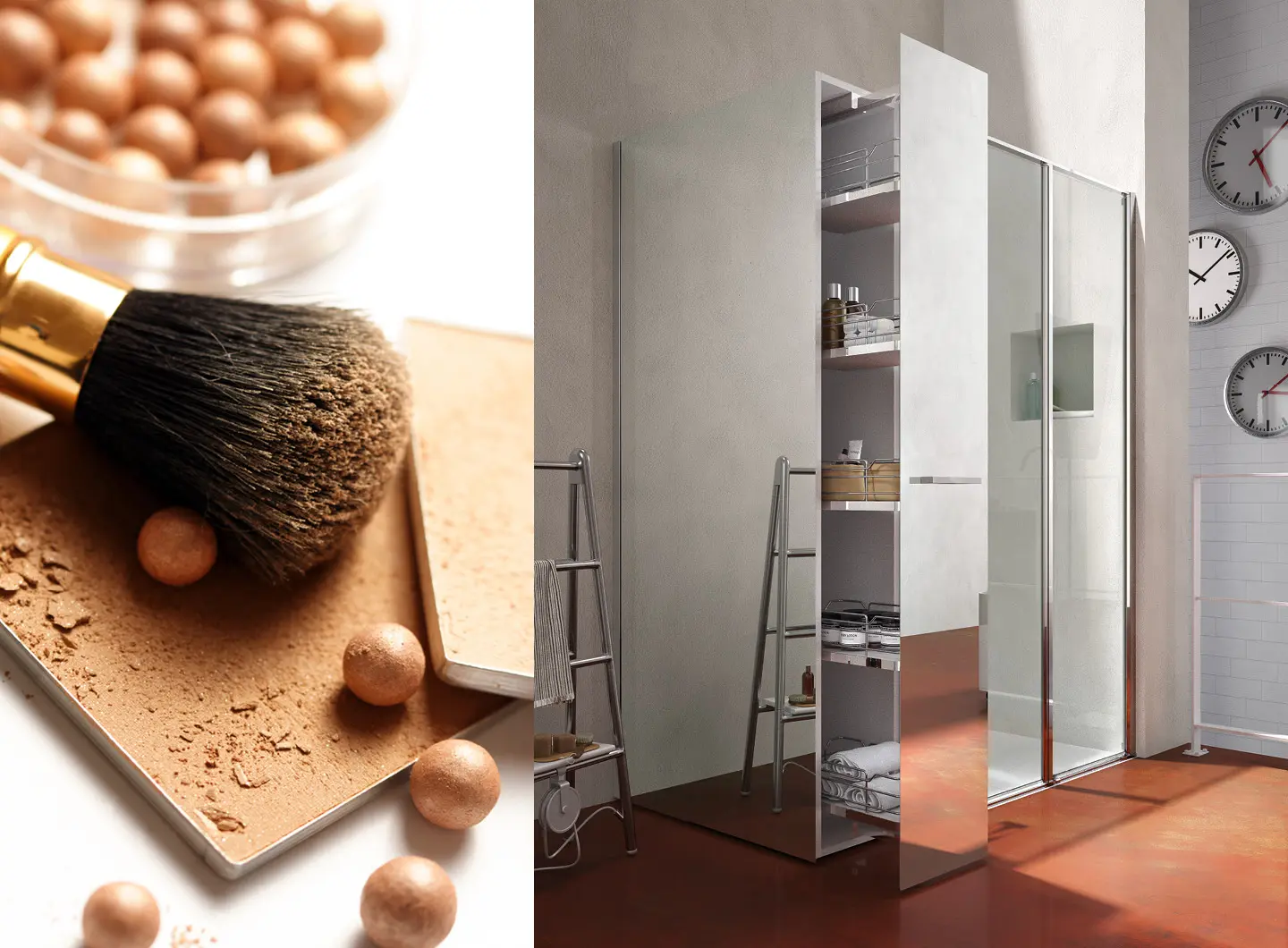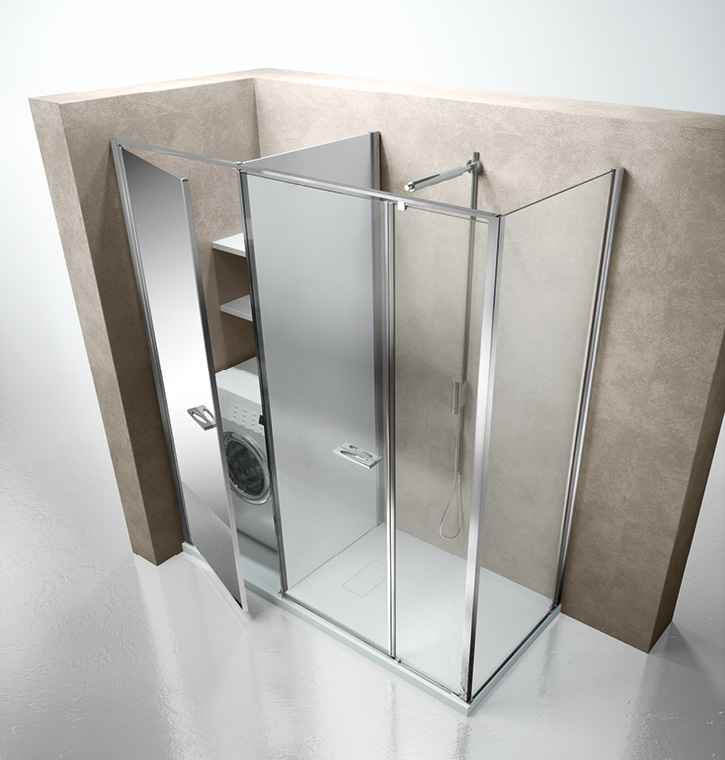 Product description
Twin is a shower enclosure that lets you have a second compartment to hide your washing machine or to store various items.
This collection can be adapted to any installations with shower trays and is ideal for installations flush with the floor.
Twin collection profiles are made from anodised aluminium and the glass is always tempered safety glass: 6 mm on the doors, 8 mm on the fixed parts.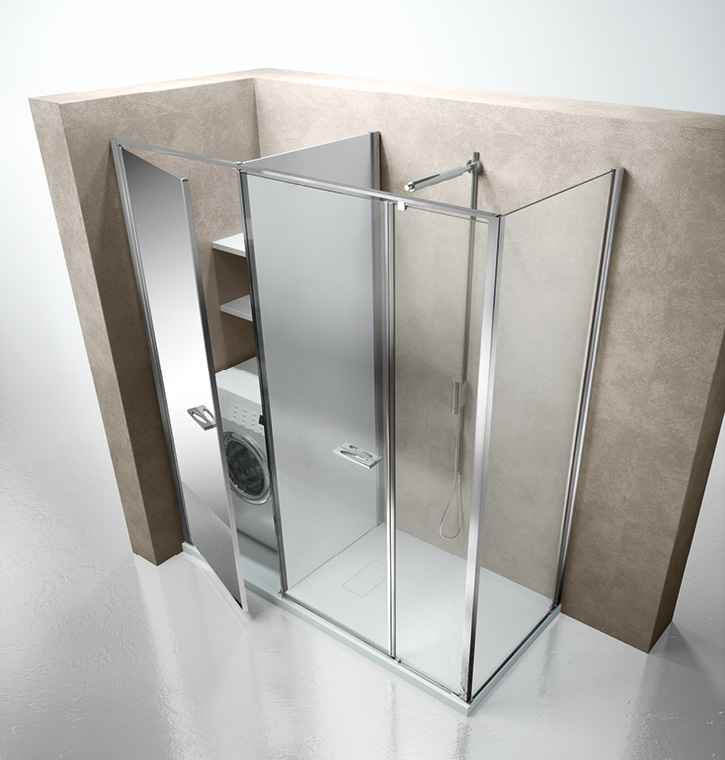 Designer
Design Idelfonso Colombo con Centro Progetti Vismara
Materials
Steel, Aluminium, Crystal, Mirror
Dimensions
ALWAYS CUSTOM-MADE
Once you have picked the right model for your needs, Vismaravetro will make the shower enclosure to measure, with a level of detail down to the nearest centimetre. Vismaravetro can also meet special requests restricted by the architecture of the bathroom, such as the presence of low walls or seats, attics, sloped ceilings, mansards or wall protrusions.
Collection
TWIN collection

Official website
vismaravetro.it

BRAND SELECTION
OUR PRODUCTS