Vismaravetro srl
INTRODUCES
Serie 7000
Category: Showers and Bathtubs
Serie 7000 is a collection of shower enclosures with sliding shower doors which embodies the essence of our experience developed over years of designing and making shower enclosures.
The doors slide thanks to a ball bearing slider system, fixed to the glass and supported by a reduced size profile, yet still big enough to support the door without bending or sinking from the weight of the door itself.
Serie 7000 is a complete system that can be adapted to a wide range of measurements and used for recessed, corner or wall solutions.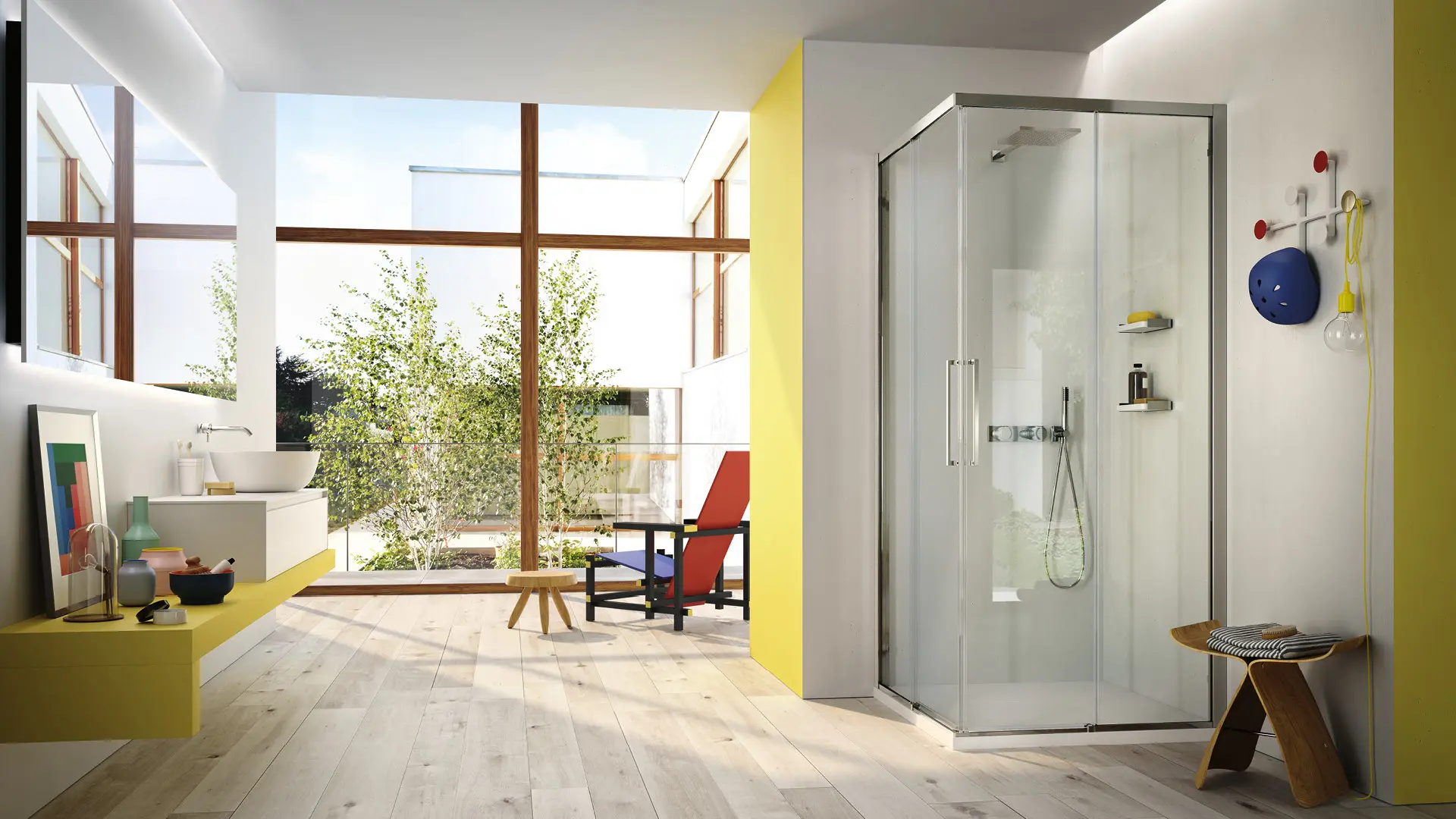 SHOWER ENCLOSURE WITH SLIDING SHOWER DOOR
LOWER PROFILE OF EXTREMELY REDUCED SIZE
Lower profile of extremely reduced size, with the possibility of non-installation in the passage under the door (pay attention as to this assumption the water tightness is reduced).
DOOR EASILY DETACHABLE FOR MAINTENANCE
The door is guided thanks to a sliding element in the lower gasket easily detachable for a rapidly and daily maintenance.
THIS MODEL IS PRODUCED WITHOUT SILICON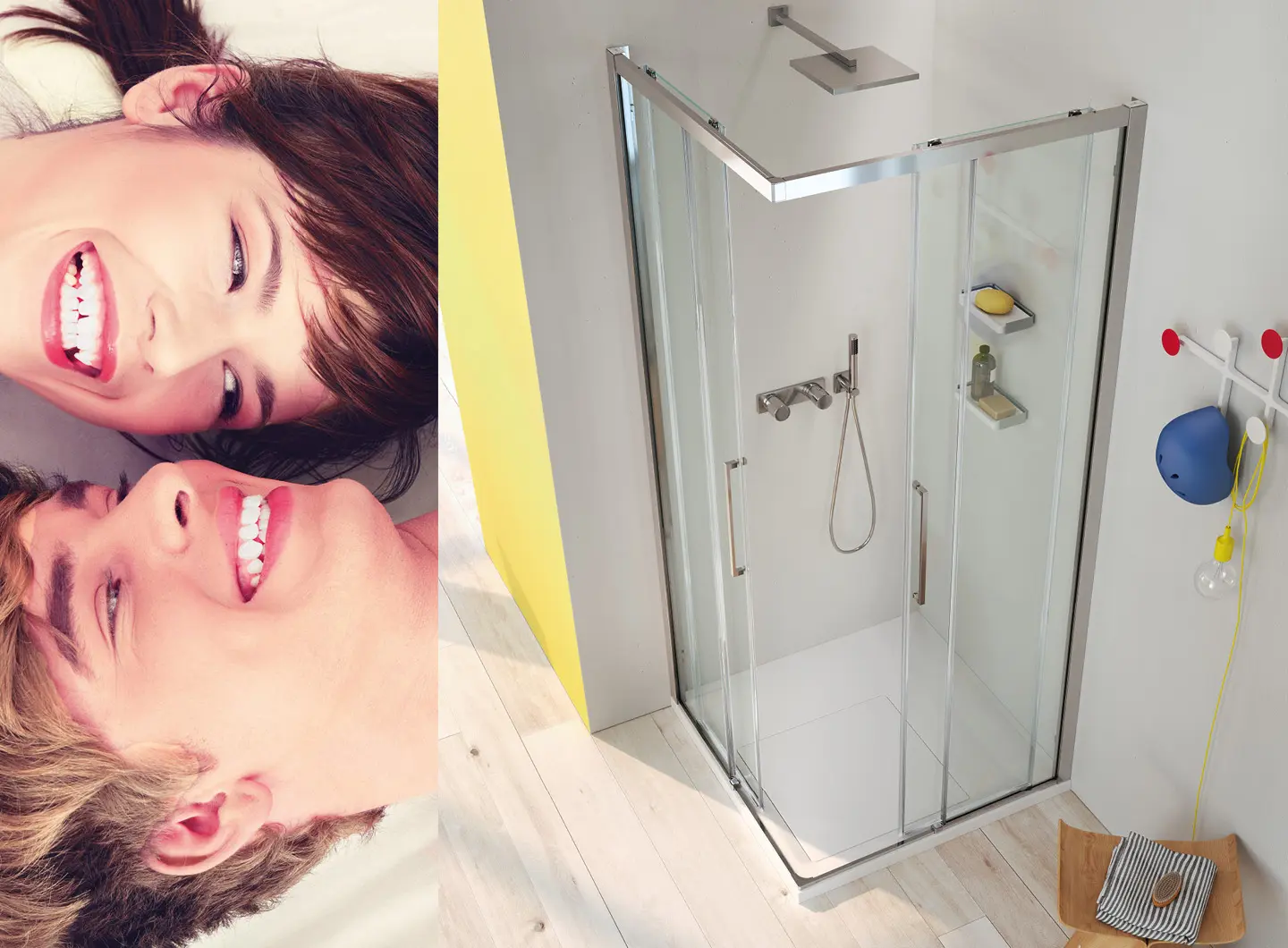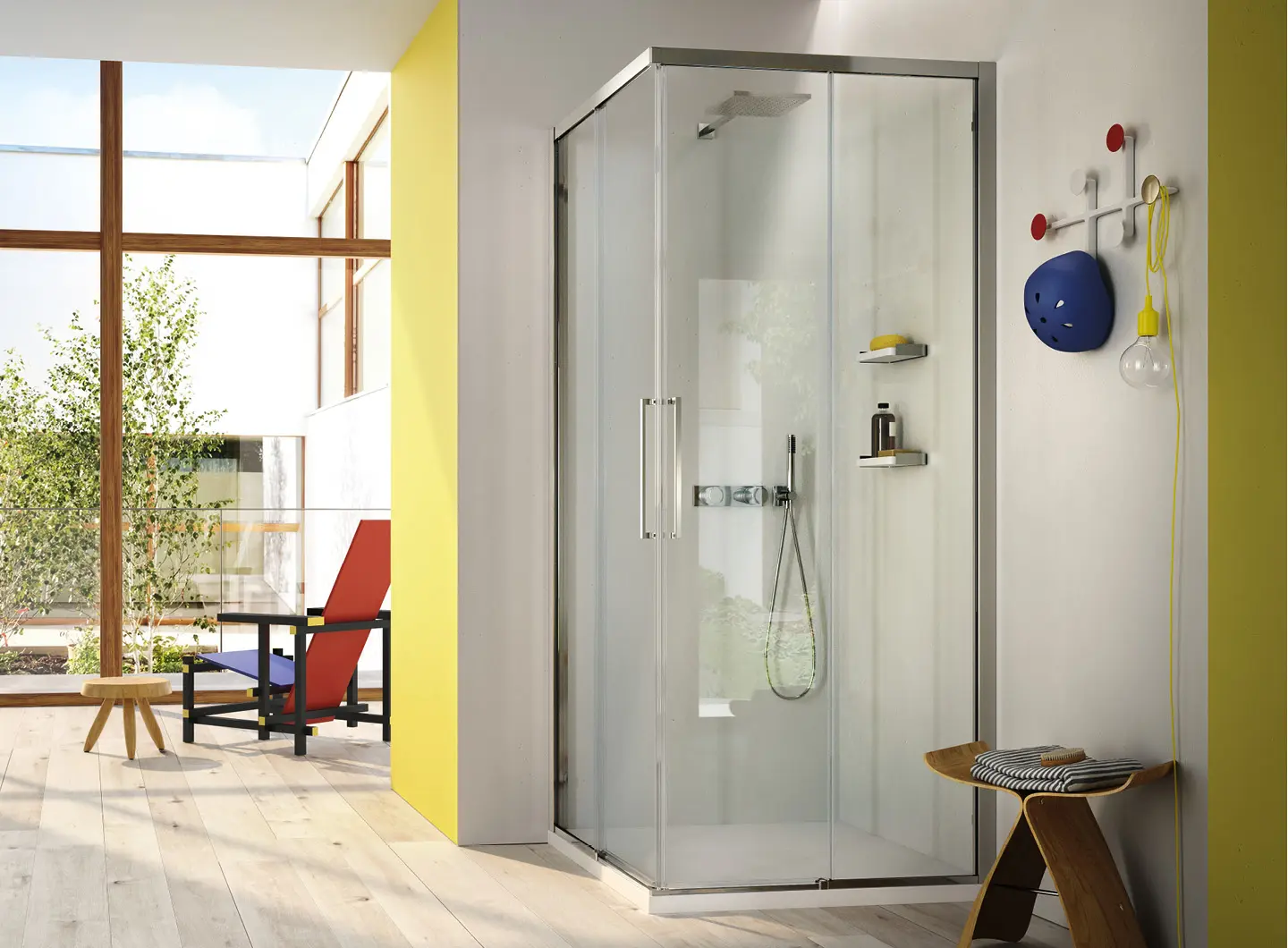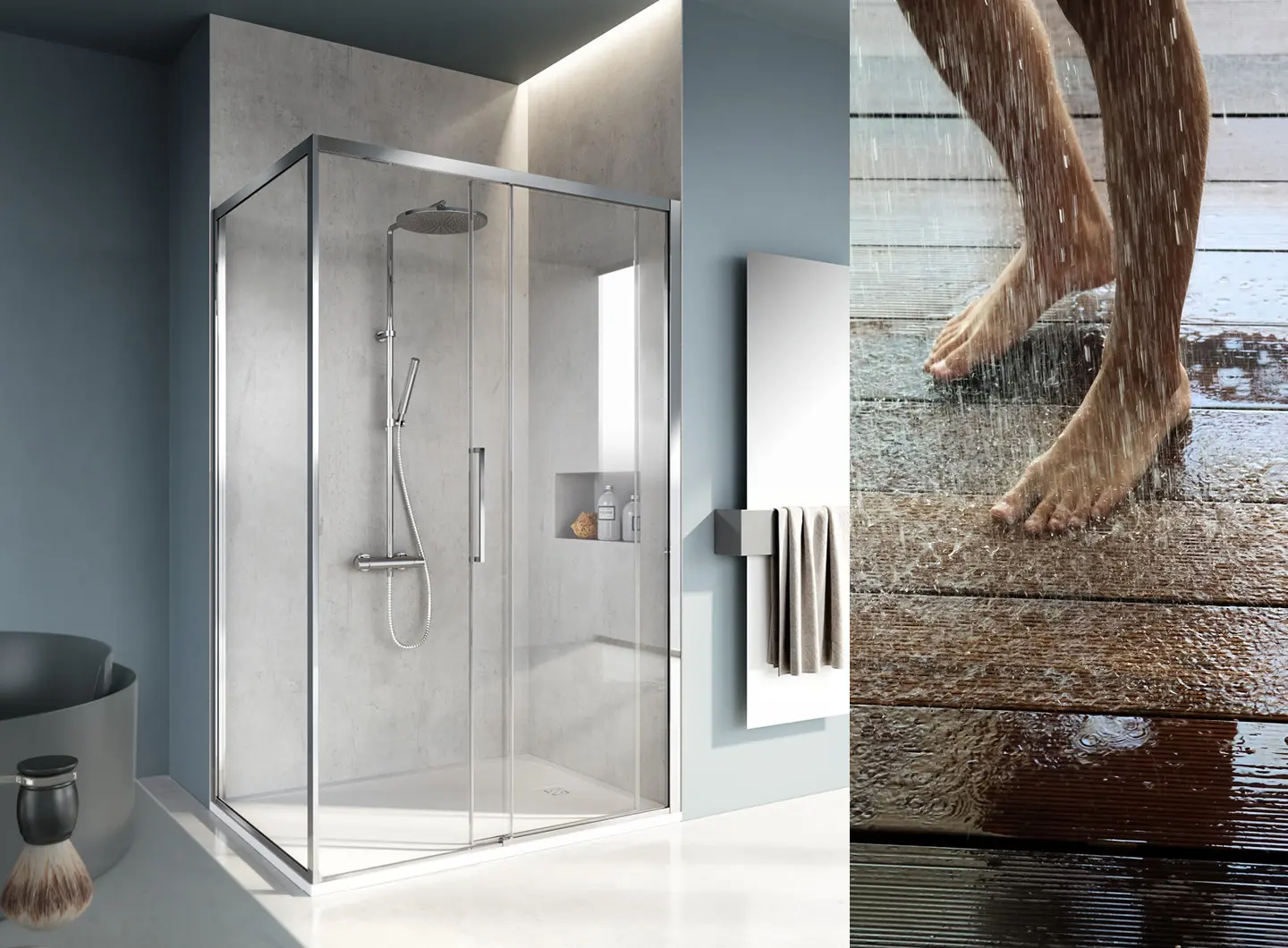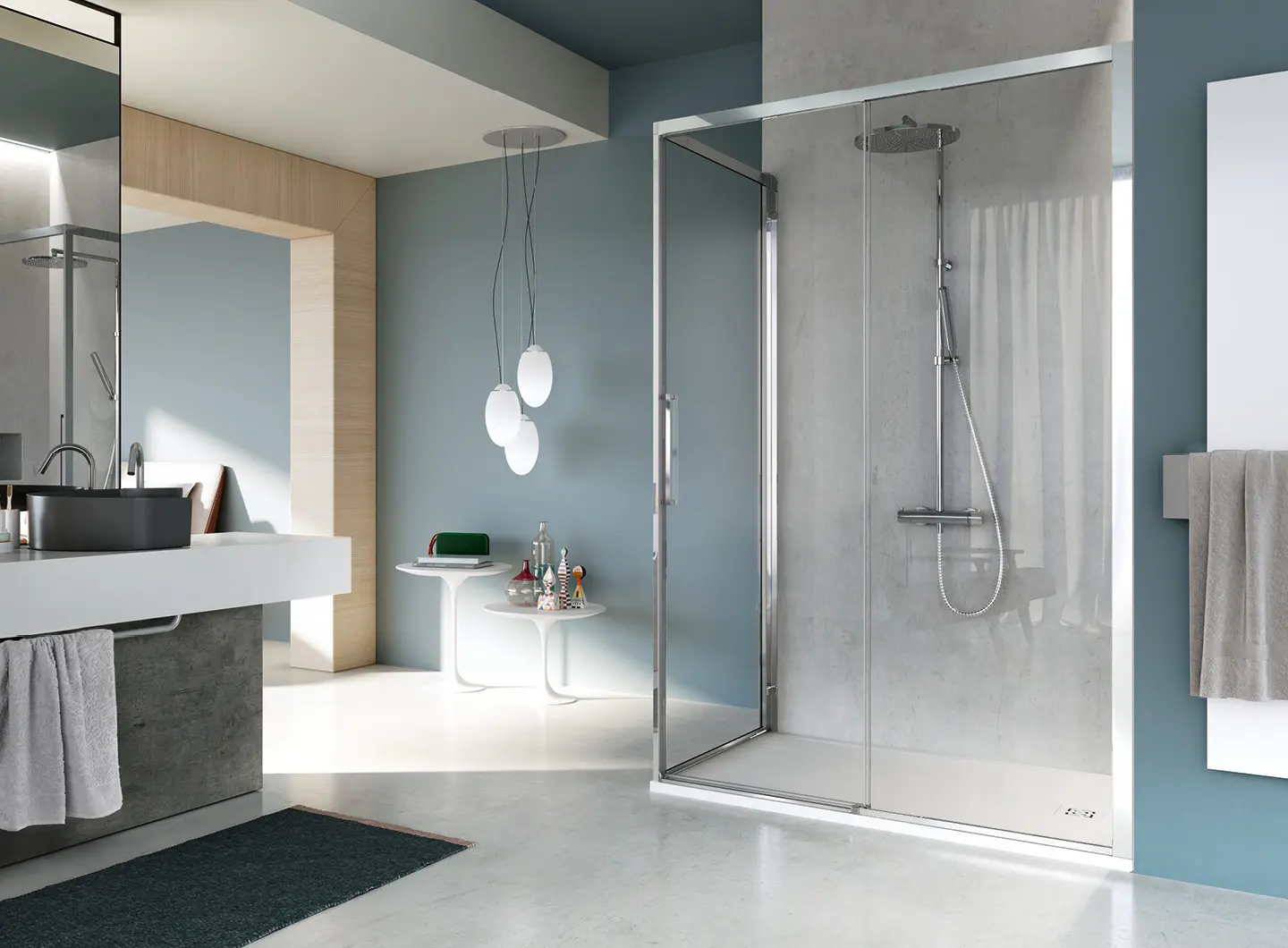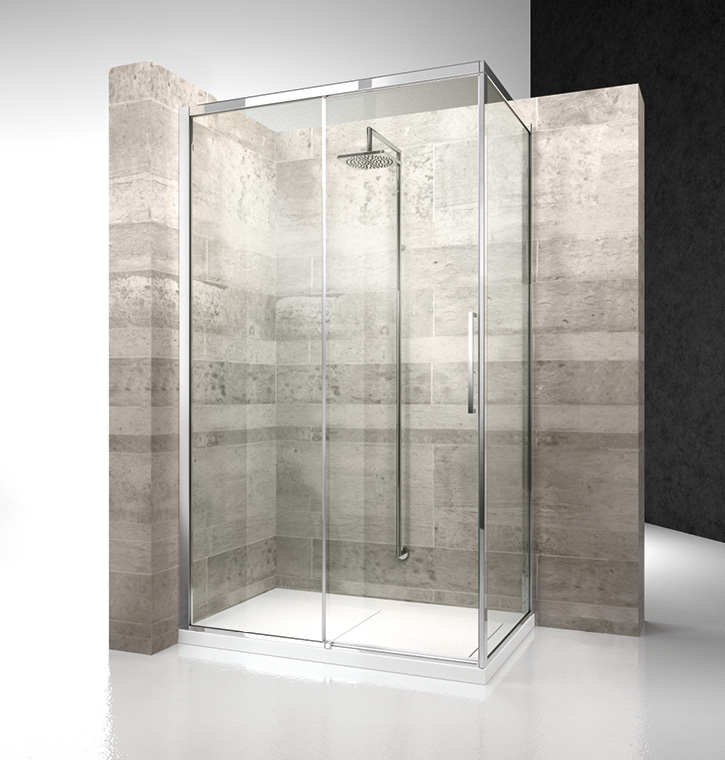 Product description
Serie 7000 is a shower enclosure with a framed sliding door, featuring considerable upper and side profiles that make installation and any potential out-of-plumb adjustments easier. The lower profile, on the other hand, is small to make getting into the shower enclosure easier.
This collection can be adapted to any installations with shower trays (recessed, corner or three-sided) or flush with the floor.
Serie 7000 profiles are made from aluminium, anodised or enamelled with an epoxy coating, and the glass is always tempered 6 mm safety glass.
Serie 7000 offers countless customisation options with different profile finishes, various types of glass, screen-printing and digital printing on the glass.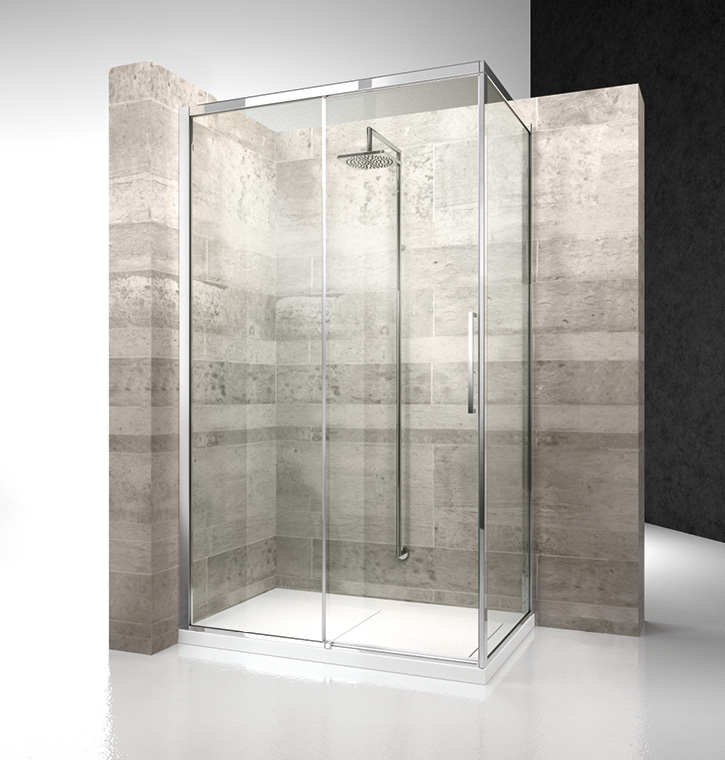 Designer
Design Centro Progetti Vismara
Materials
Aluminium, Crystal
Dimensions
ALWAYS CUSTOM-MADE
Once you have picked the right model for your needs, Vismaravetro will make the shower enclosure to measure, with a level of detail down to the nearest centimetre. Vismaravetro can also meet special requests restricted by the architecture of the bathroom, such as the presence of low walls or seats, attics, sloped ceilings, mansards or wall protrusions
Collection
Serie 7000 collection

Official website
vismaravetro.it

BRAND SELECTION
OUR PRODUCTS