Vismaravetro srl
INTRODUCES
PKT
Category: Showers and Bathtubs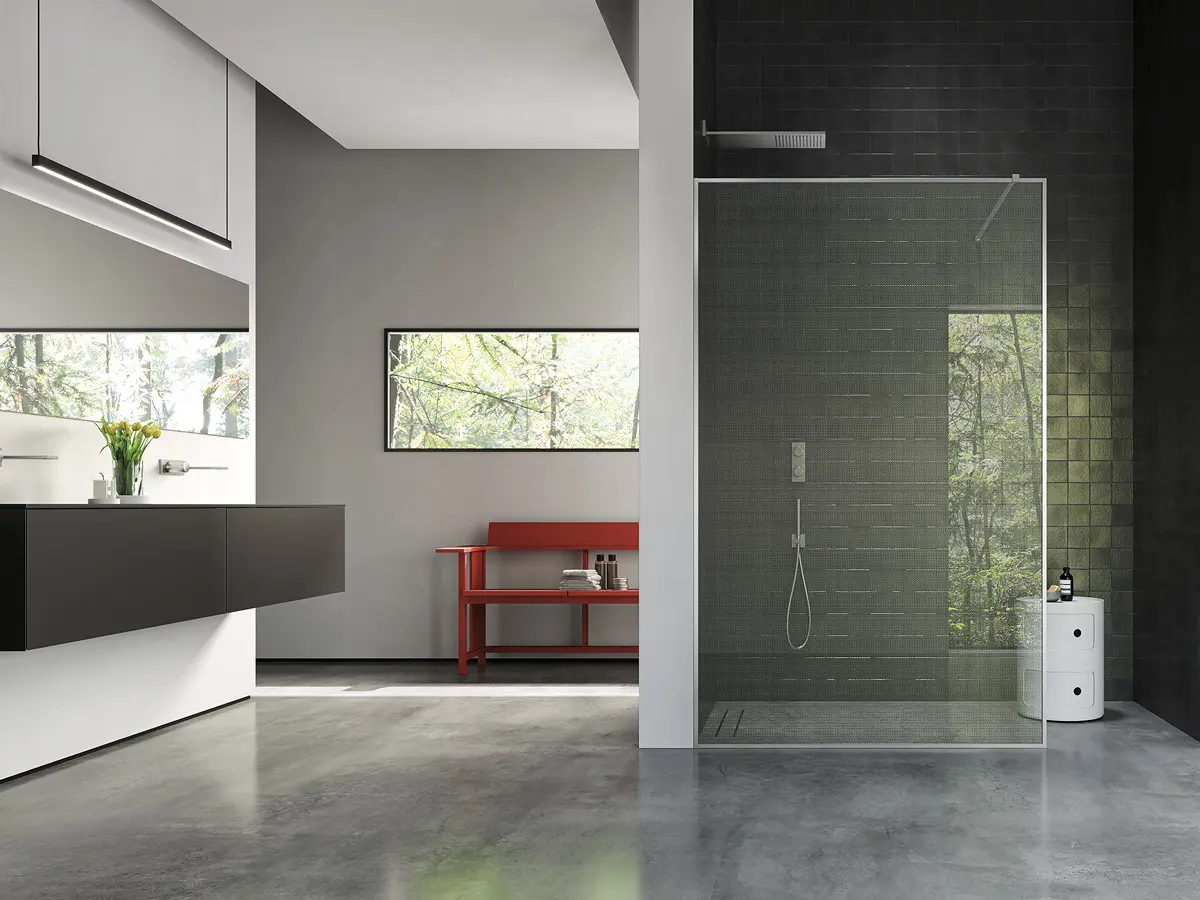 PKT is the new walk-in shower enclosure from Vismaravetro's SK-IN collection: a fixed partition wall framed by elegant aluminum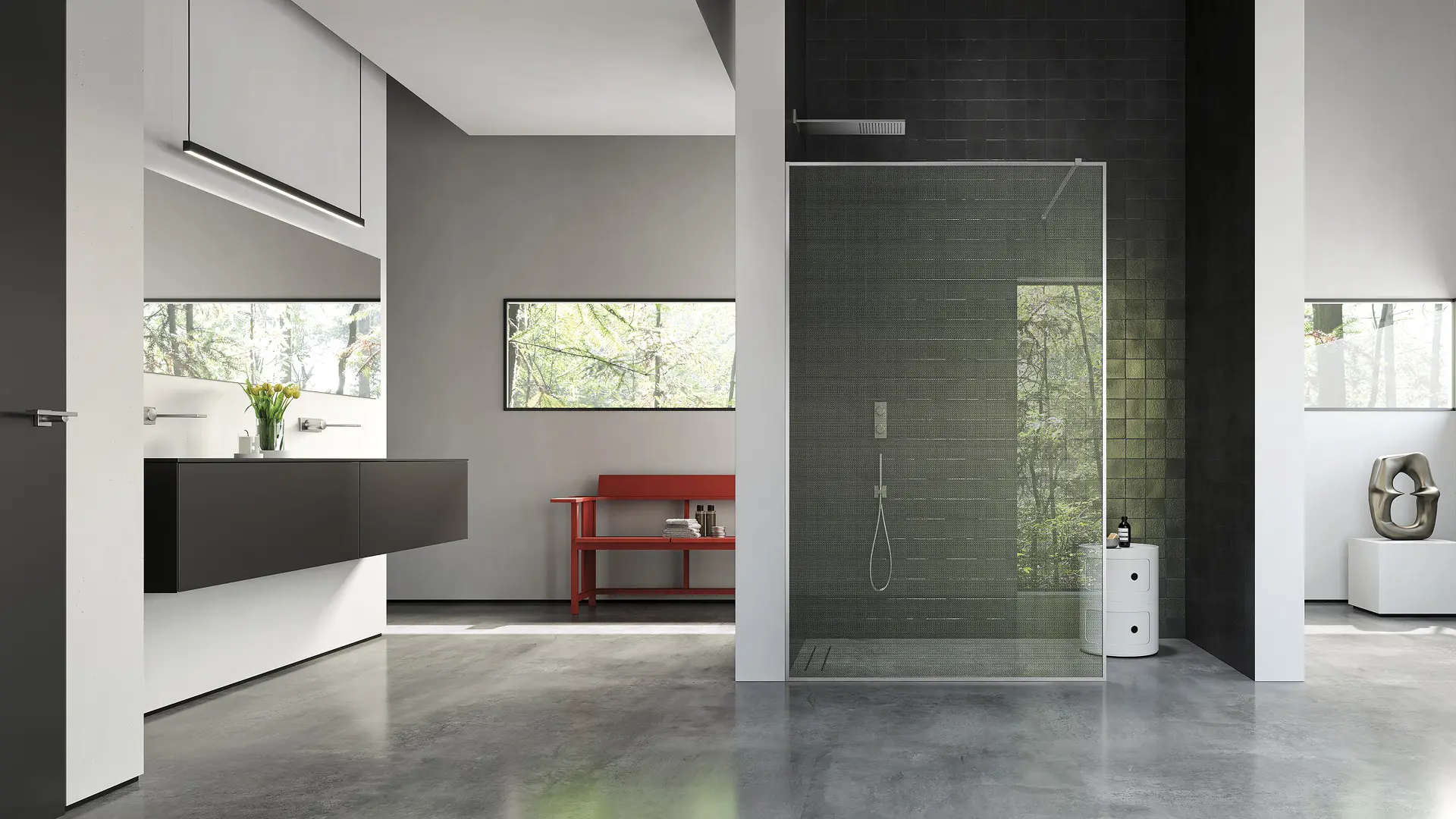 WALK-IN SHOWER ENCLOSURE WITH LAMINATED GLASS AND PERIMETER FRAME
SK-IN is a complete system for those in search of a walk-in shower enclosure. 
An open shower with no door: absolutely no functional or visual barriers. 
The new PKT model is made with laminated glass and a perimeter frame: a fixed partition framed by stylish aluminium. 
PKT is a customisable shower enclosure that lends itself to significant customisations, as it can be adapted to specific architectural situations and satisfy various needs and desires.
PKT is a walk-in shower enclosure with laminated glass and perimeter frame. The glass can be enriched, between the 2 sheets, by a metal mesh.
A fixed partition wall framed by elegant aluminum that gives the pleasure of the shower an unprecedented sense of freedom, thanks to the absence of doors.
The glass sheets, profiles and stiffening bars are assembled in a system that combines the rigor of design with the usual guarantees of safety, ease of assembly and water tightness.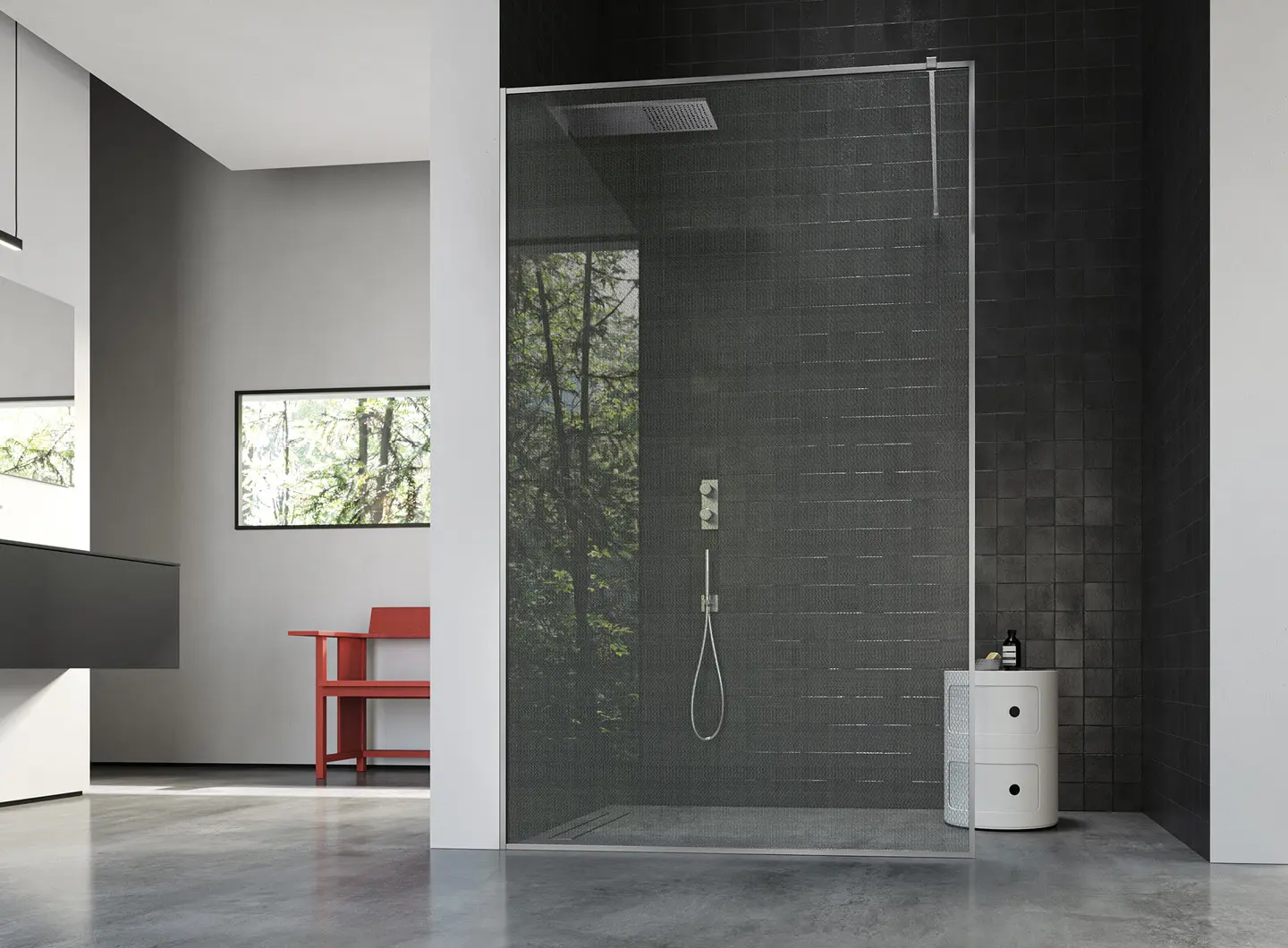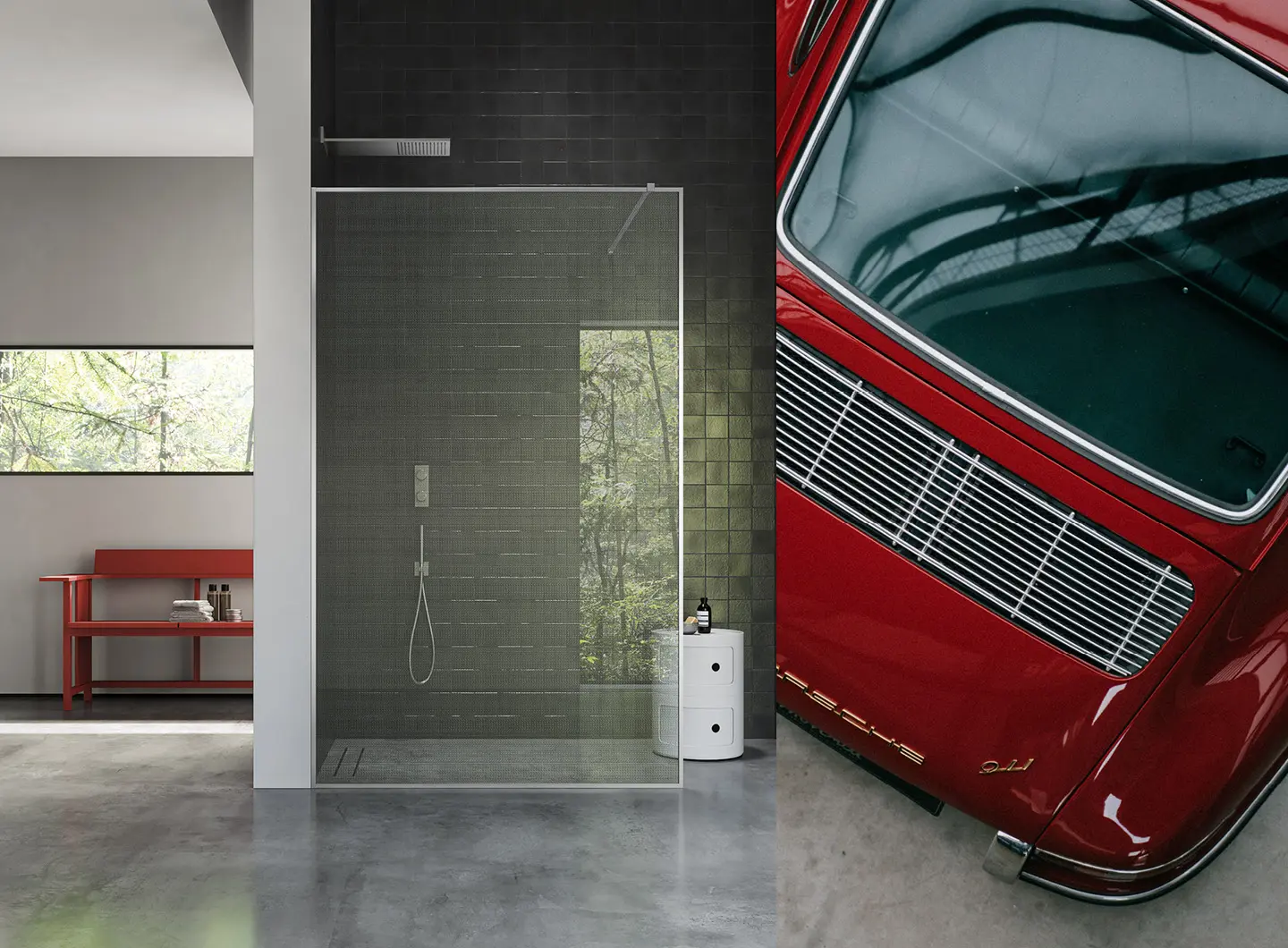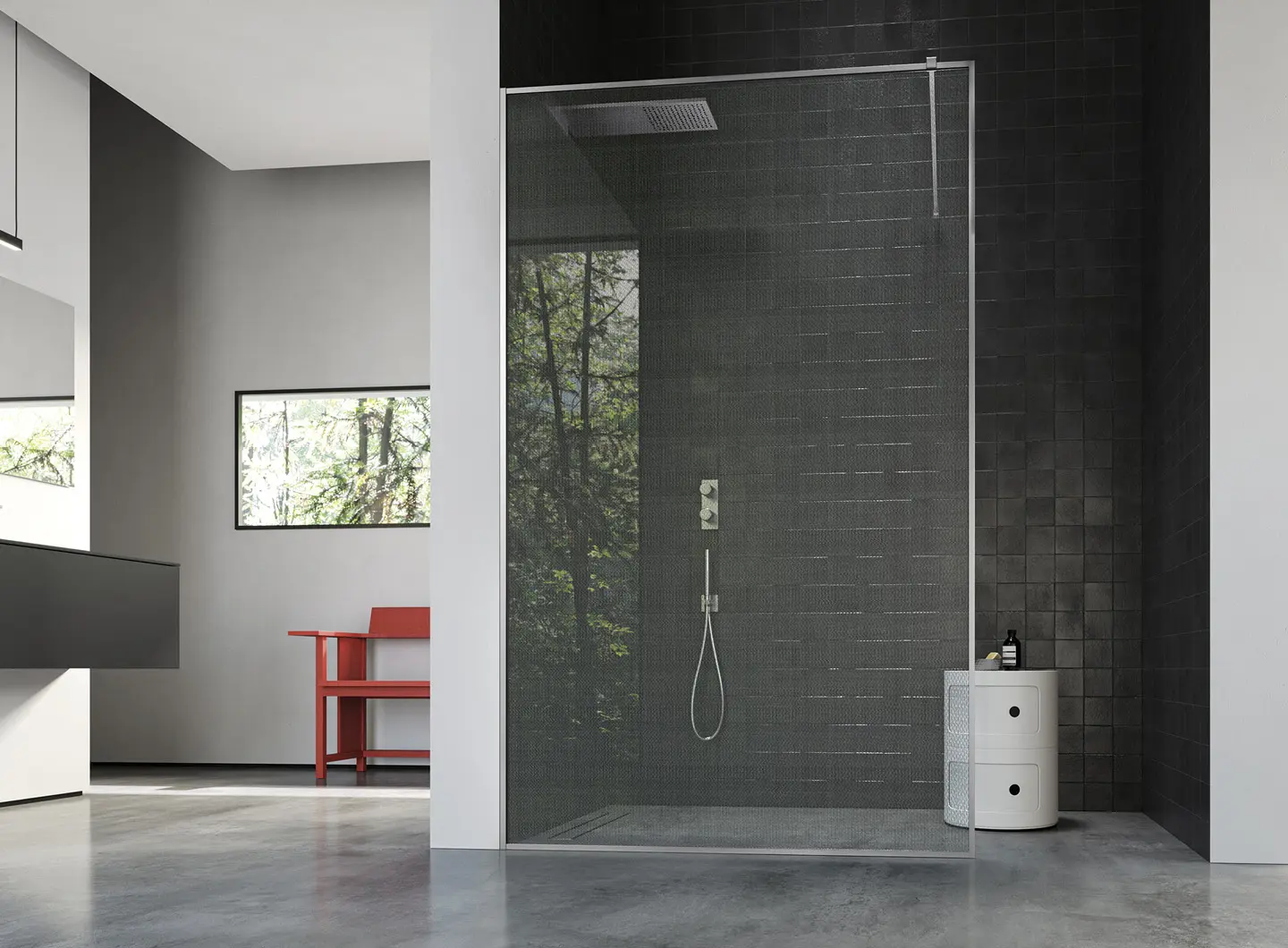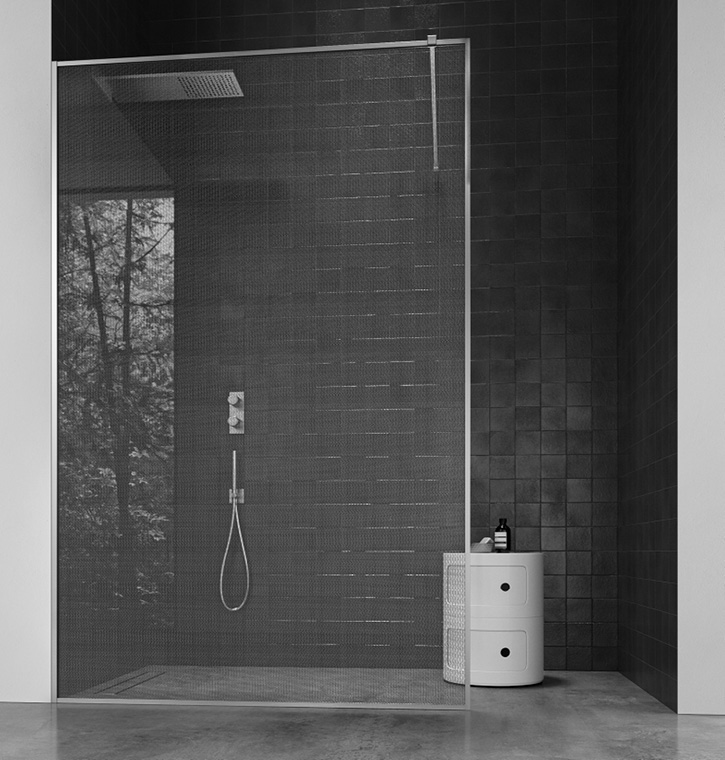 Product description
PKT is the new walk-in shower enclosure from Vismaravetro's SK-IN collection: a fixed partition wall framed by elegant aluminum
SK-IN is a collection of walk-in shower enclosures, featuring fixed glass parts and no door.
This collection can be adapted to any installations with shower trays (recessed, corner or three-sided) and is perfect for installations flush with the floor.
SK-IN collection profiles are made from anodised aluminium and the glass is always tempered or laminated safety glass.
SK-IN offers extreme customisation with different profile finishes, various types of glass, screen-printing and digital printing on the glass.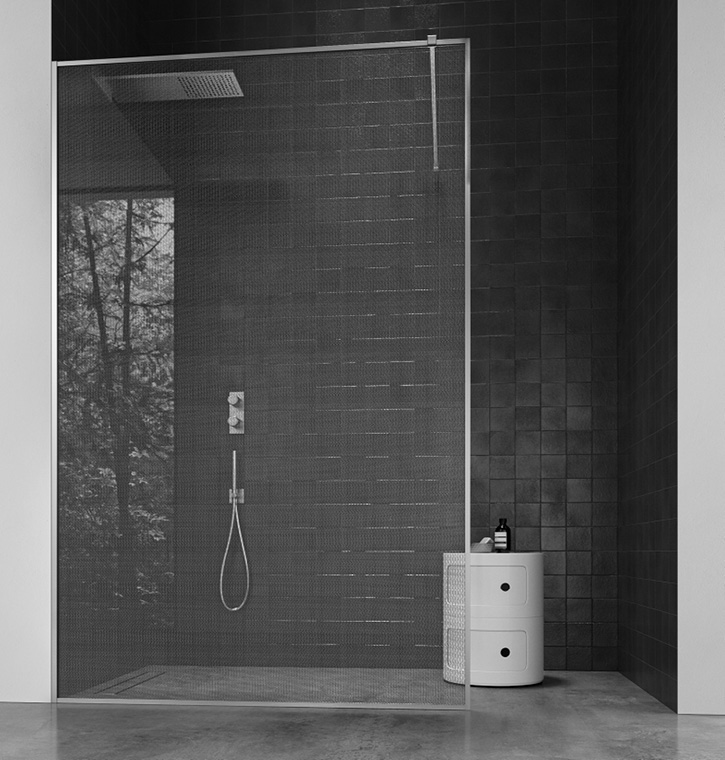 Designer
Design Centro Progetti Vismara
Materials
Aluminium, Crystal
Dimensions
ALWAYS CUSTOM-MADE
Once you have picked the right model for your needs, Vismaravetro will make the shower enclosure to measure, with a level of detail down to the nearest centimetre. Vismaravetro can also meet special requests restricted by the architecture of the bathroom, such as the presence of low walls or seats, attics, sloped ceilings, mansards or wall protrusions.
Product sheet
PKT model - SK-IN collection

Collection
SK-IN collection

Official website
vismaravetro.it

BRAND SELECTION
OUR PRODUCTS