Vismaravetro srl
INTRODUCES
Gliss
Category: Showers and Bathtubs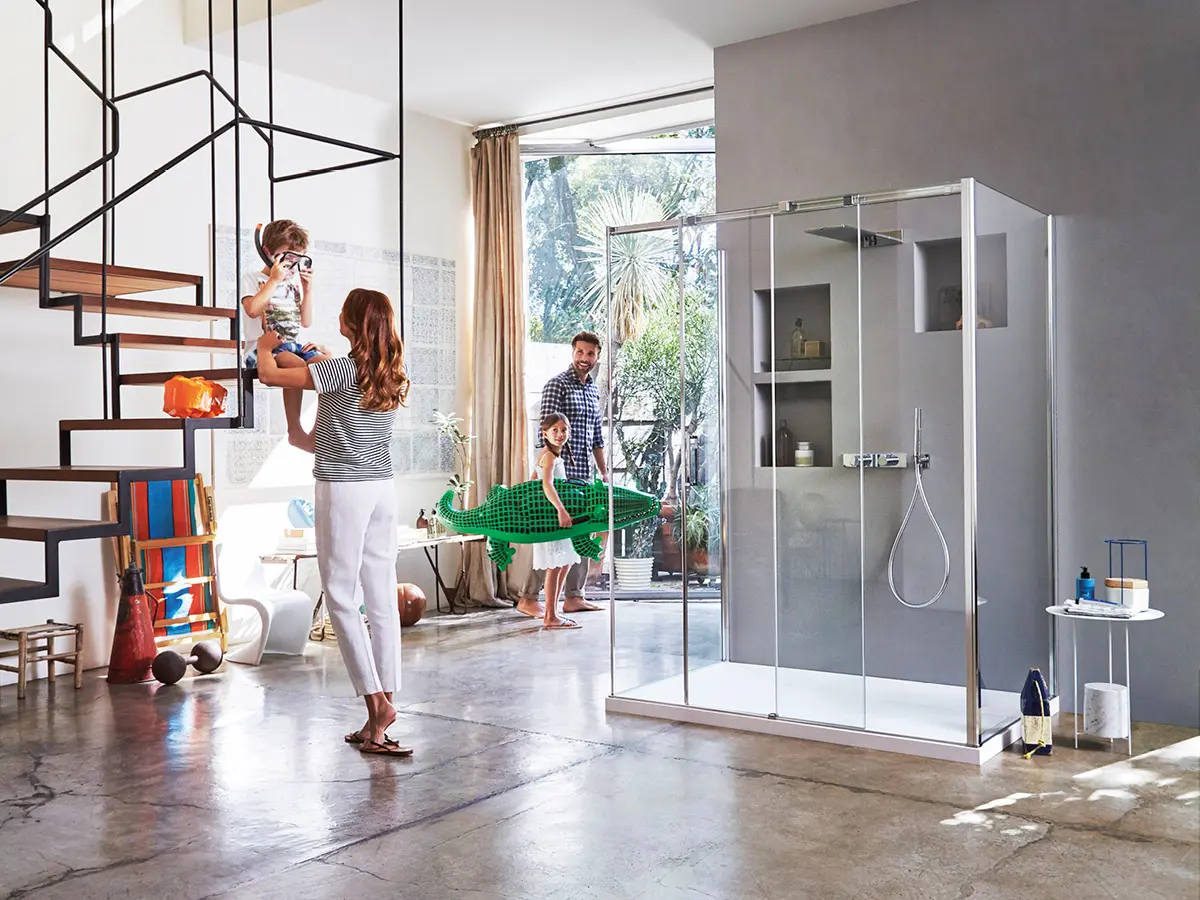 Gliss is a collection of shower enclosures with an original, unprecedented sliding door system.
The stylistic choice of a minimalist frame goes perfectly with the innovative high-tech solution of the sliding parts: it moves via special floating sliders.
Their innovative material ensures that it always slides perfectly, thanks to its self-lubricating and self-cleaning properties, which have been tried and tested over years of experience in extremely tough working environments. A simple system yet packed with technology and experience.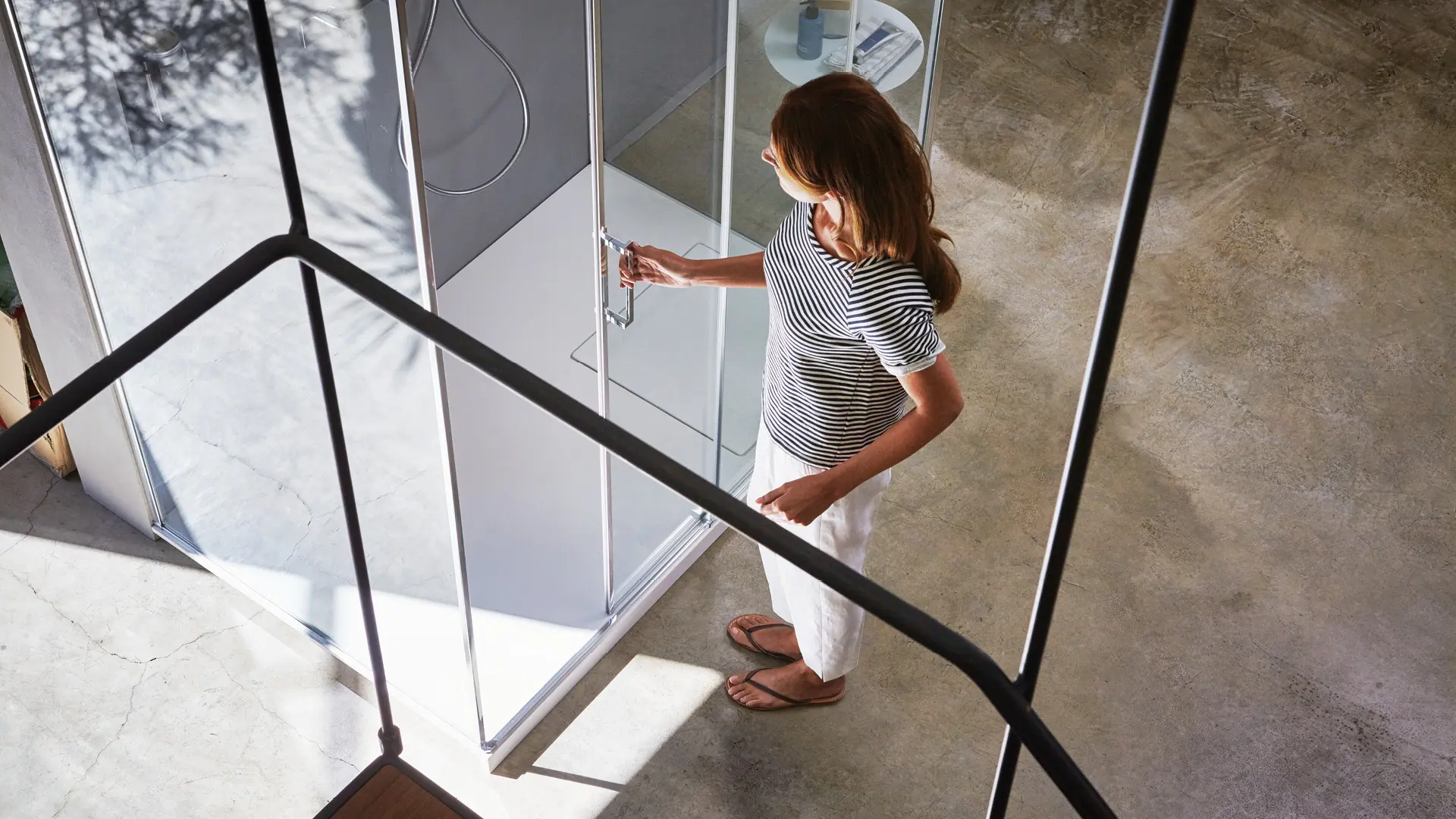 SHOWER ENCLOSURE WITH SLIDING DOOR
SLIDING SYSTEM BY SPECIAL FLOATING SLIDERS
The movements are driven by special floating sliders: the innovative material of which are made ensures perfect sliding performances, thanks to its self-cleaning and self-lubricating properties, tested in years of experience in extremely aggressive workplaces.
DOOR WITH RELEASABLE SYSTEM
The door can be disengaged for an easy maintenance of the shower enclosure
BONDED ALUMINUM SUPPORTS
The doors are connected to the top rail with two die-cast aluminum supports. The slider is then connected via a self-centering adjustable element, for an always fluid operation.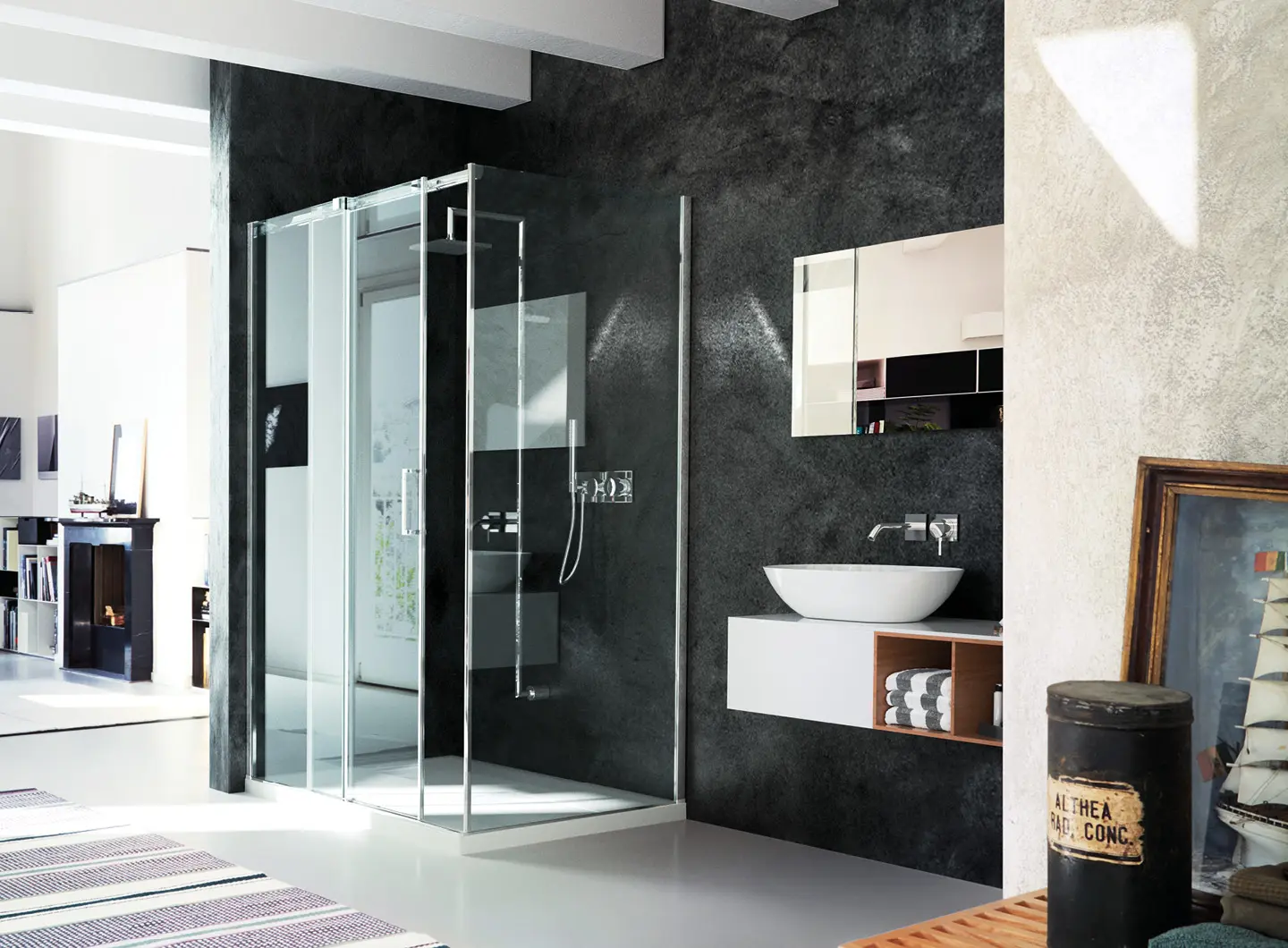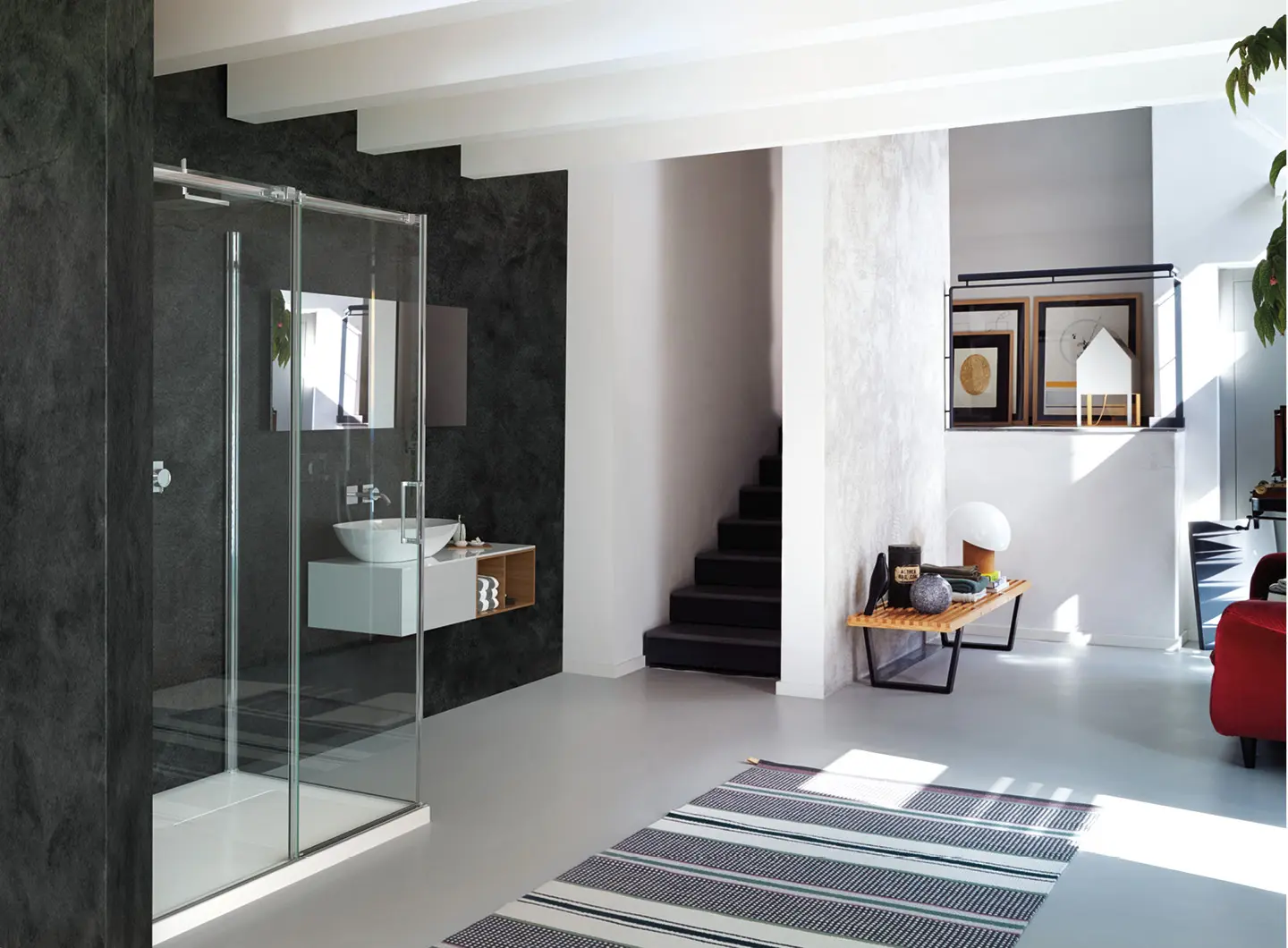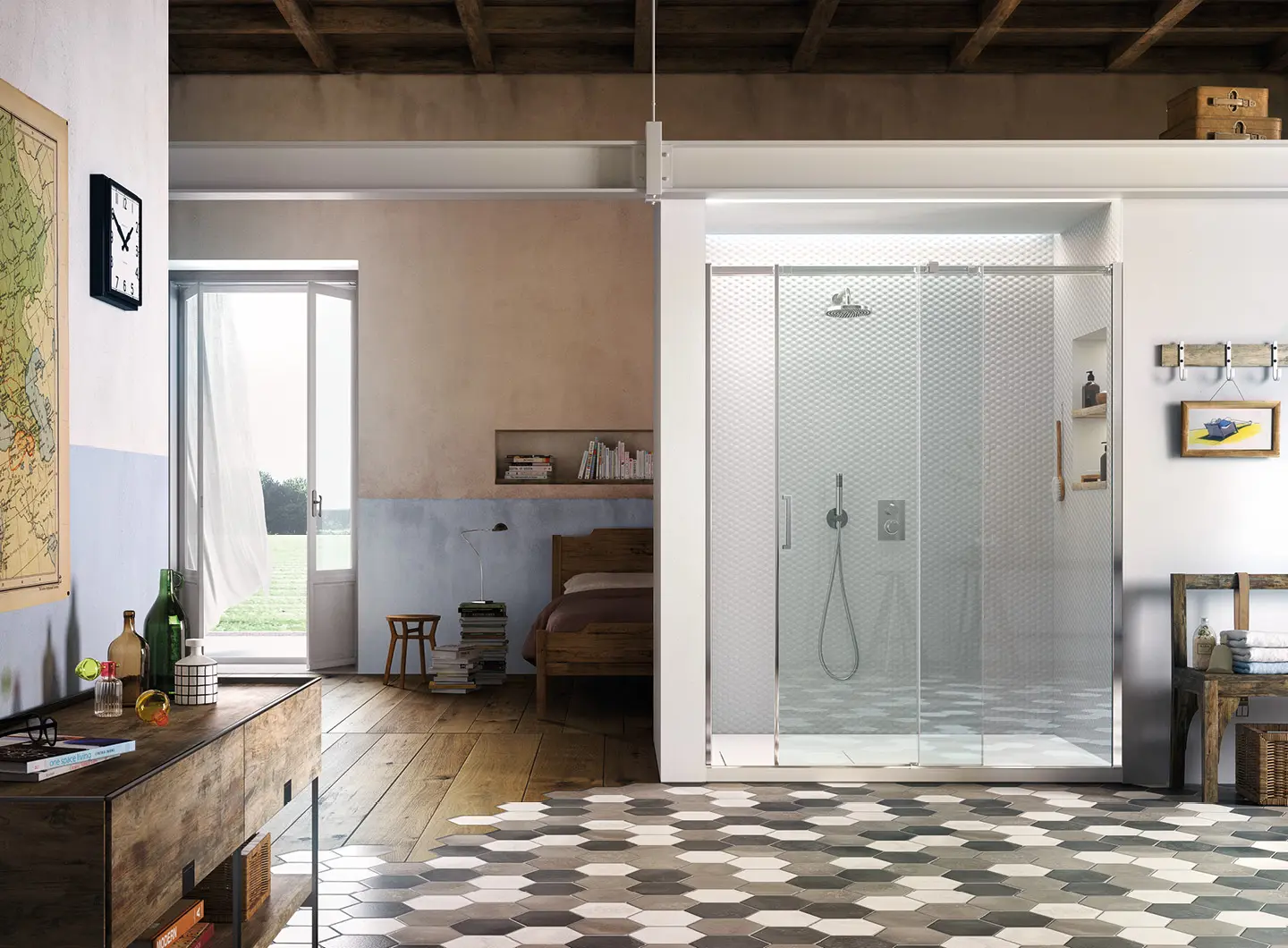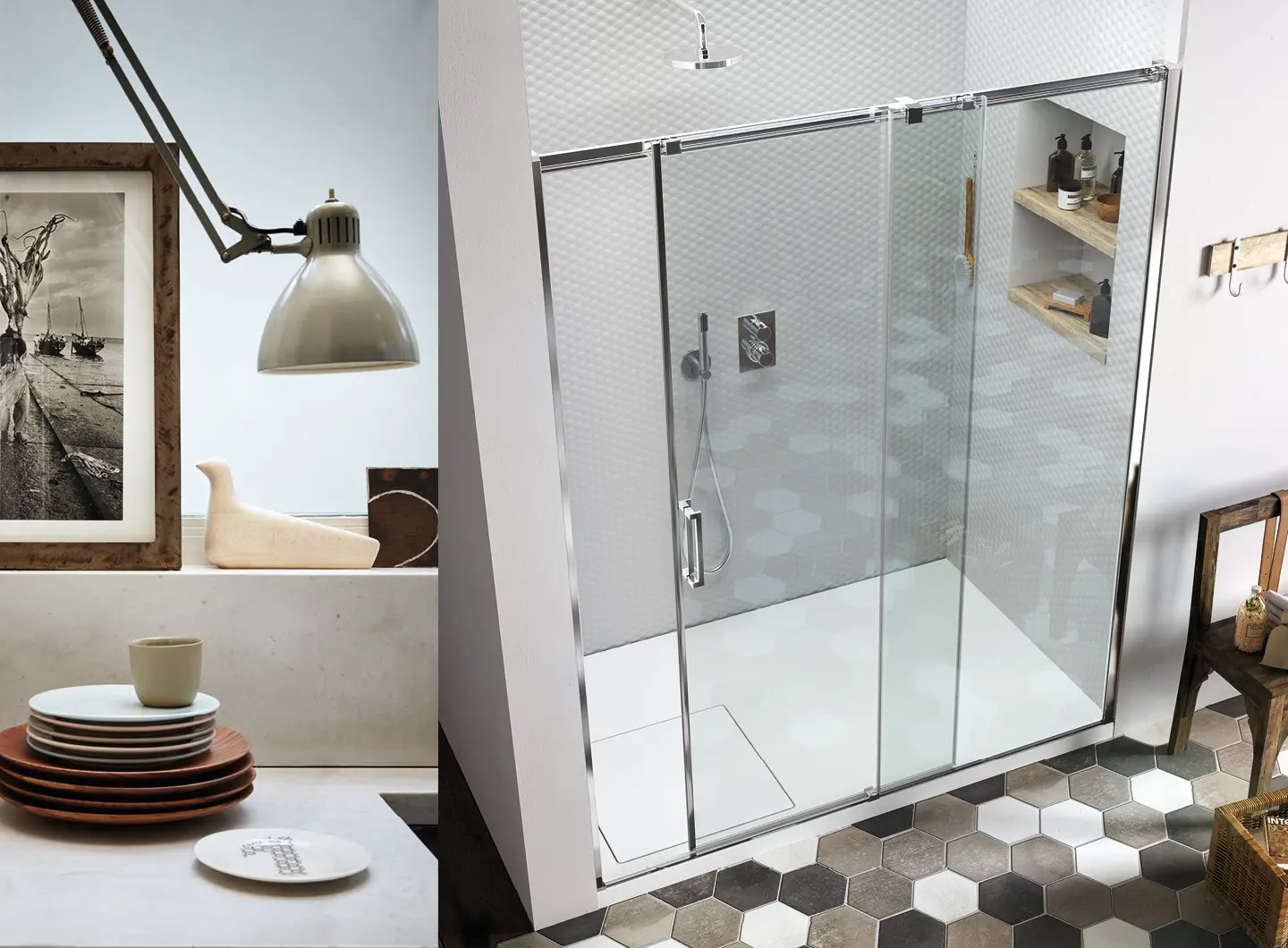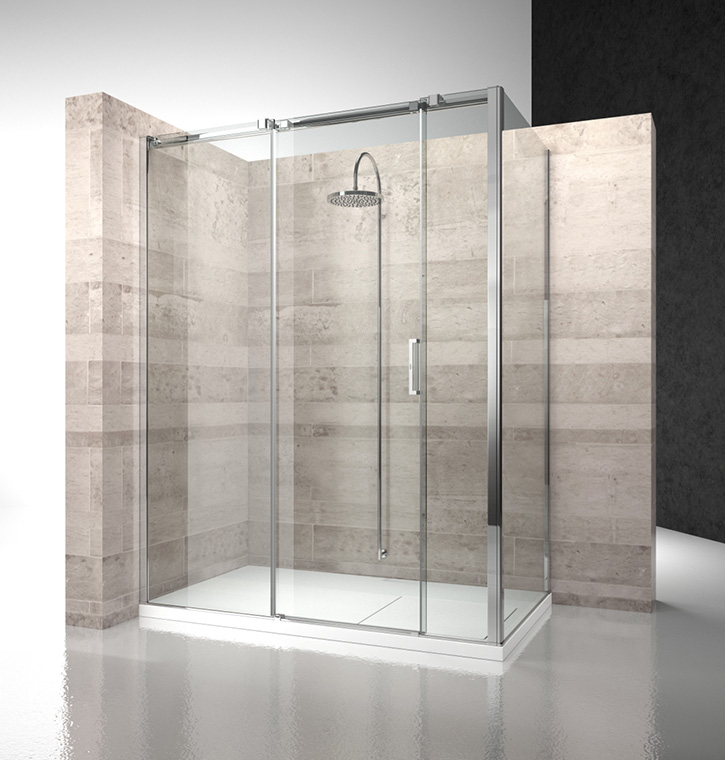 Product description
Gliss is a shower enclosure with a sliding door featuring floating sliders – an original, unprecedented sliding system.
This collection can be adapted to any installations with shower trays (recessed, corner or three-sided) or flush with the floor.
Gliss collection profiles are made from aluminium, anodised or enamelled with an epoxy coating, and the glass is always tempered 8 mm safety glass.
Gliss lets you customise the shower enclosure with different profile finishes, various types of glass, screen-printing and digital printing on the glass.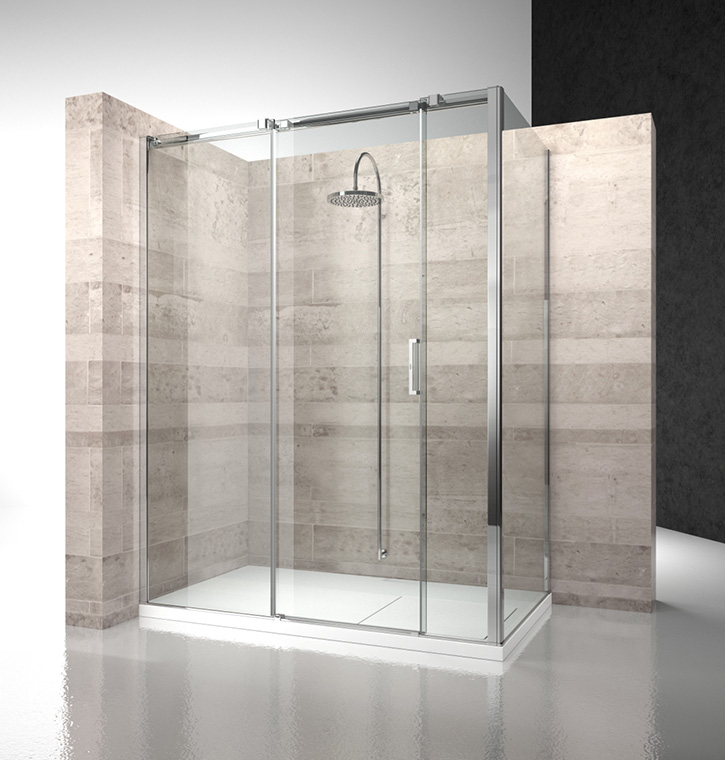 Designer
Design Idelfonso Colombo con Centro Progetti Vismara
Materials
Aluminium, Crystal
Dimensions
ALWAYS CUSTOM-MADE
Once you have picked the right model for your needs, Vismaravetro will make the shower enclosure to measure, with a level of detail down to the nearest centimetre. Vismaravetro can also meet special requests restricted by the architecture of the bathroom, such as the presence of low walls or seats, attics, sloped ceilings, mansards or wall protrusions.
Collection
GLISS collection

Official website
vismaravetro.it

BRAND SELECTION
OUR PRODUCTS