Vismaravetro srl
INTRODUCES
Linea
Category: Showers and Bathtubs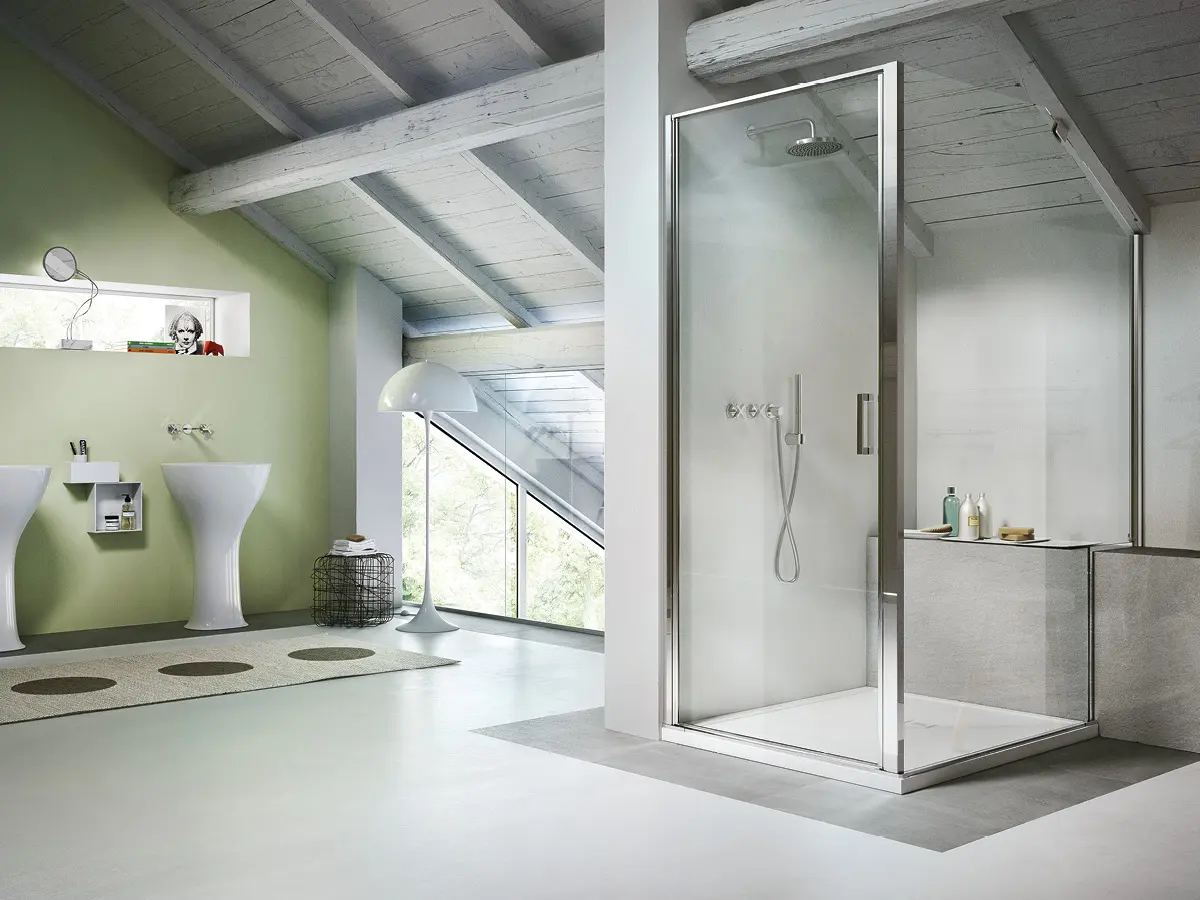 Featuring a hinged shower door system, Linea is an extremely versatile project.
Thanks to its reduced size profiles and minimalist design, Linea can be used with countless combinations: recessed, corners, walls, with one or two doors, in-line fixed glass or above a low wall.
This truly flexible type can be adapted to any situation.
In the In-Out version, just one door helps mark out the wet area and create an area in front of the shower, so you can get dried and dressed at a more comfortable temperature.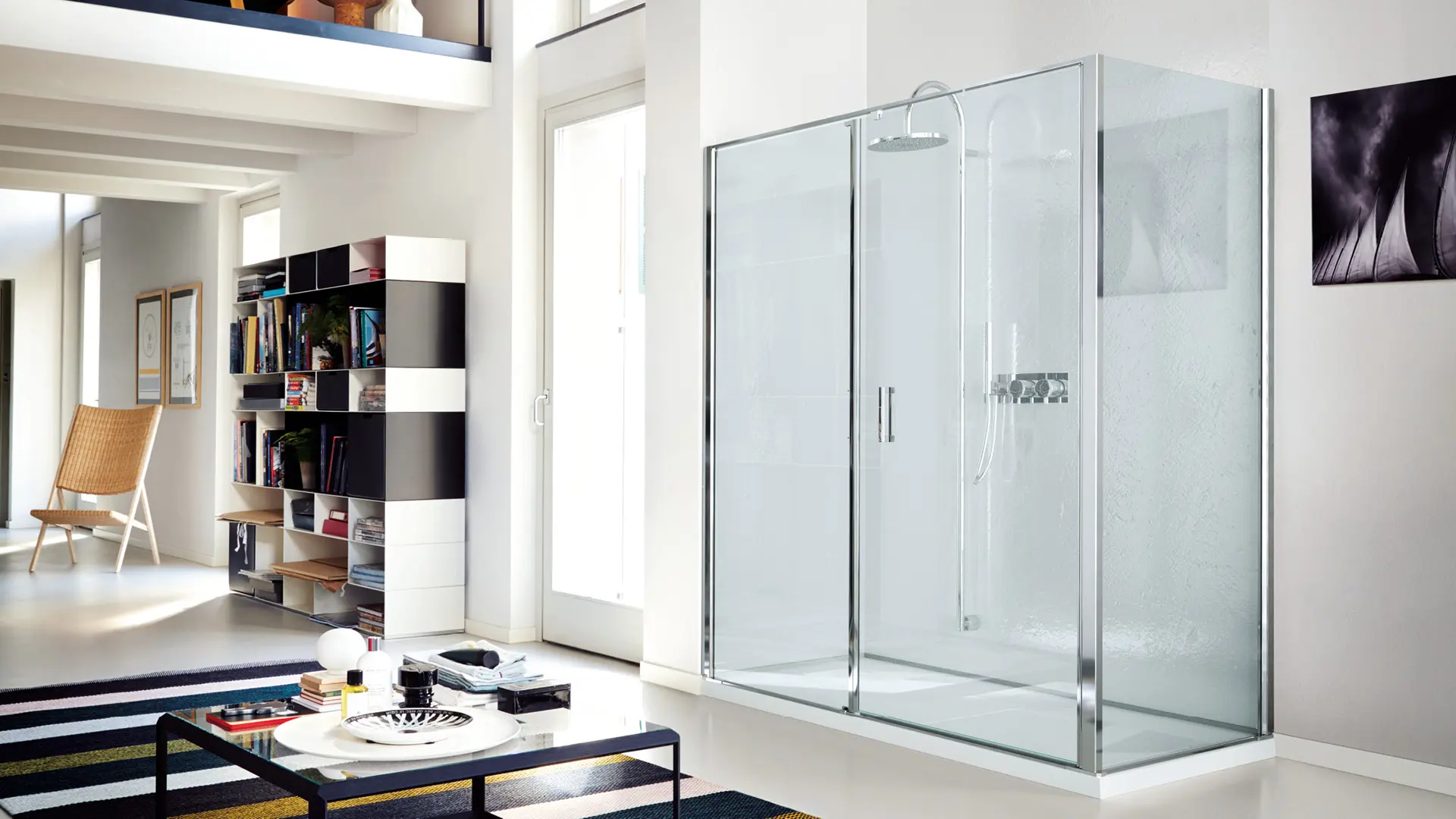 SHOWER ENCLOSURE WITH HINGED DOOR
HARDING ELEMENTS INTEGRATED
When the size or type of installation require, Linea is equipped with an upper profile, integrated into the frame of the enclosure, which stiffens the structure, making it solid without adding external elements.
INWARD AND OUTWARD OPENING
S.M.F. (EASILY MOUNTING SYSTEM)
It is a patented system combined to an innovative extensibility solution thus allowing an ideal panel positioning and at the same time avoiding the water leak.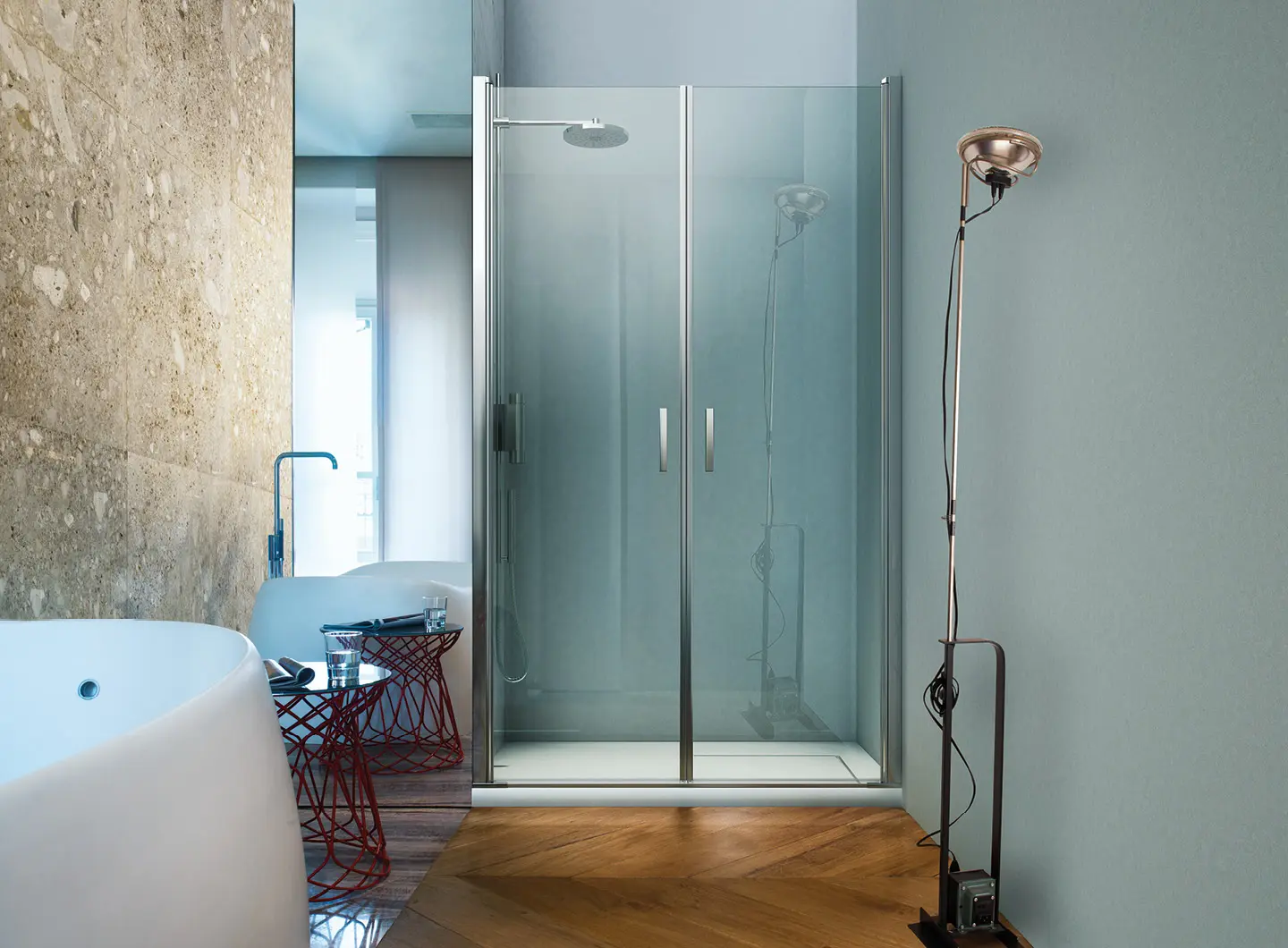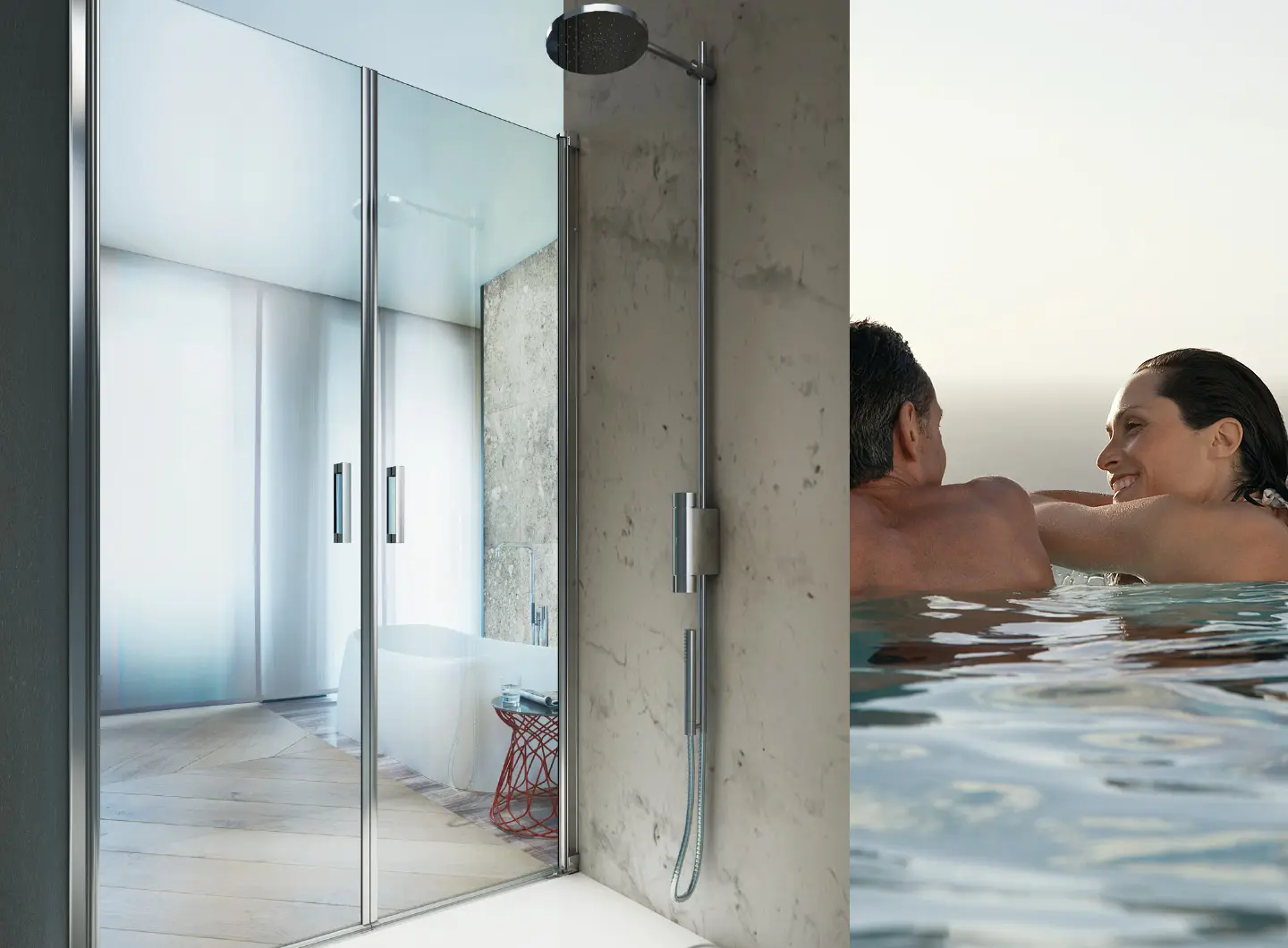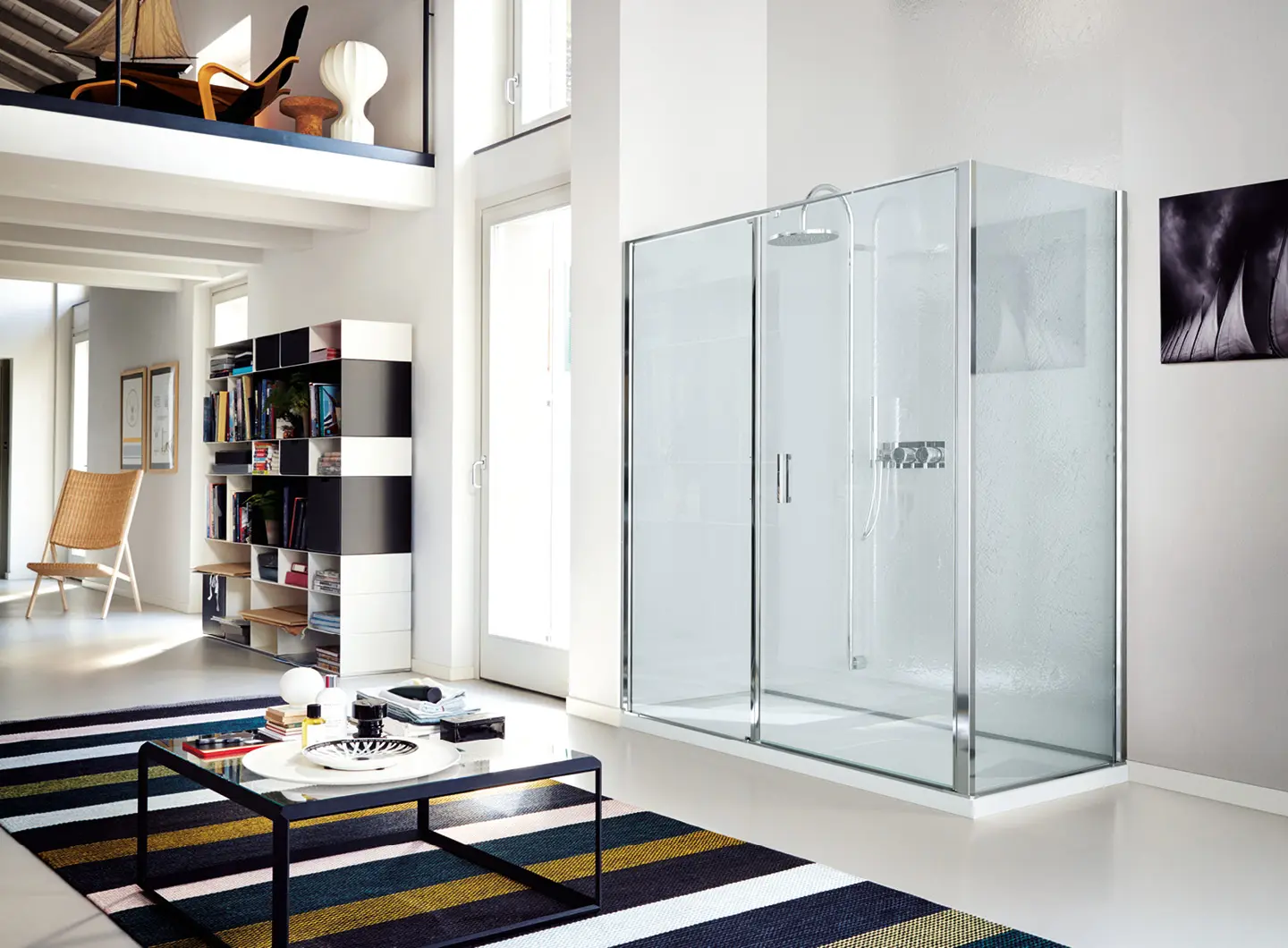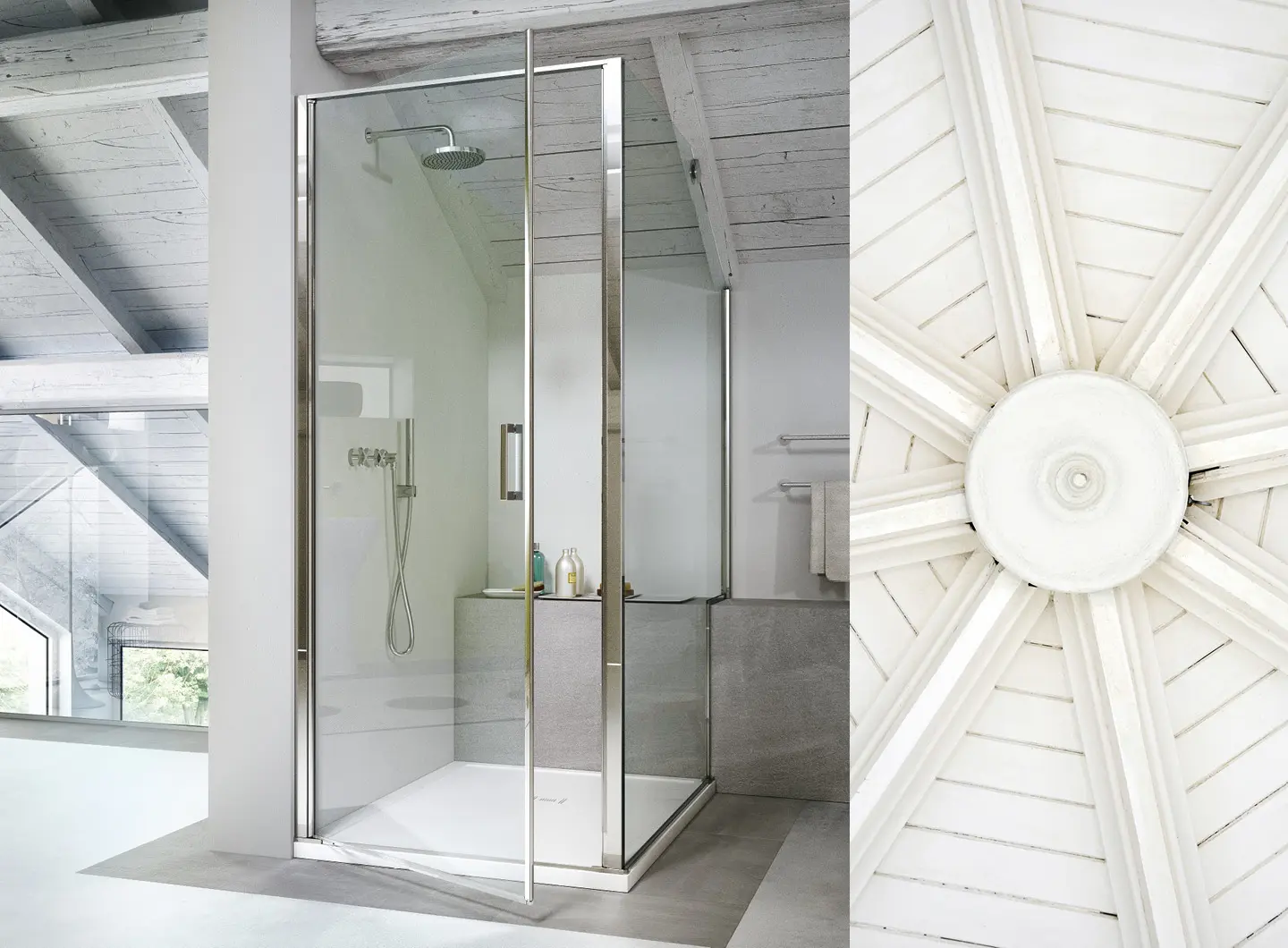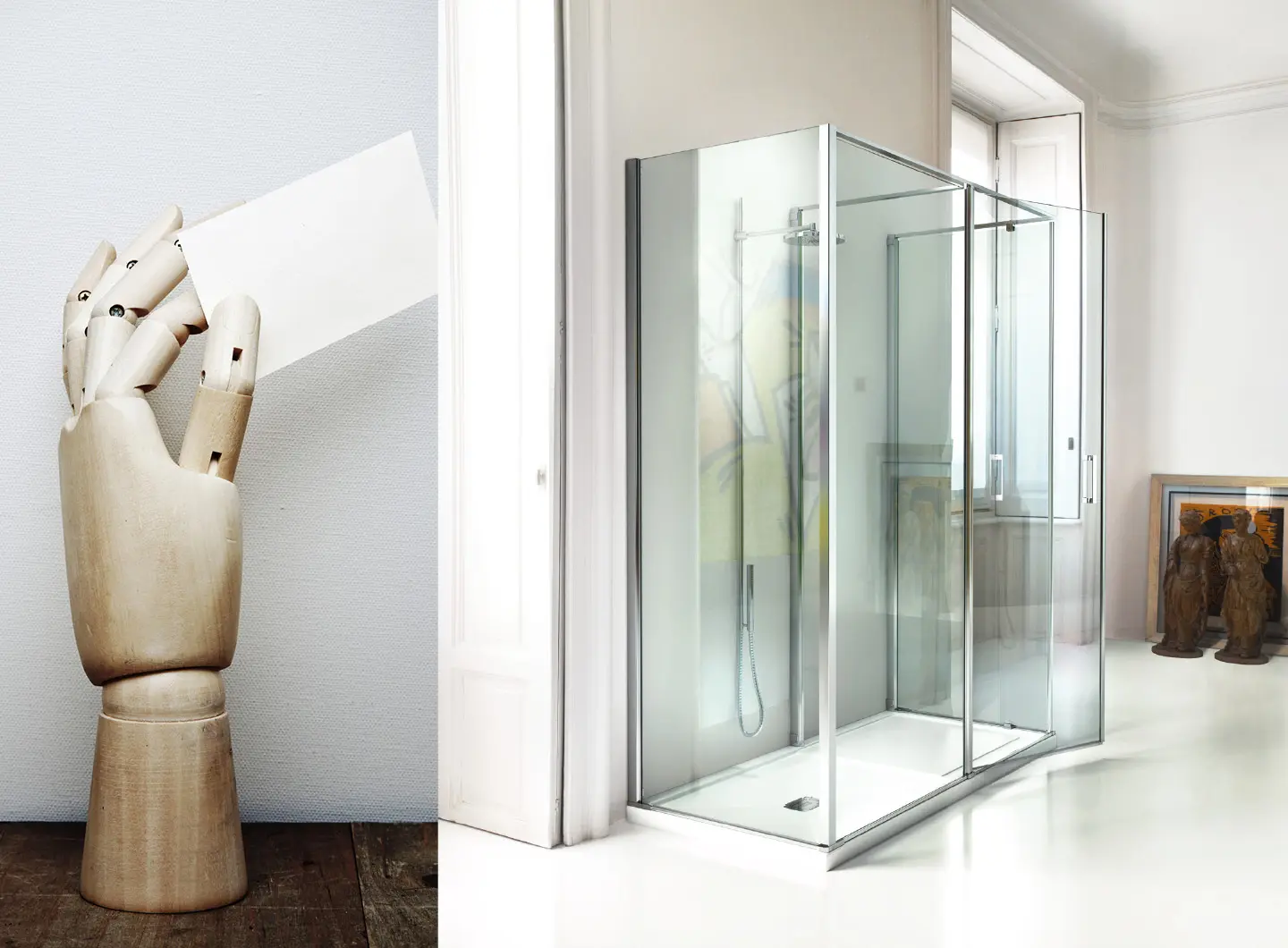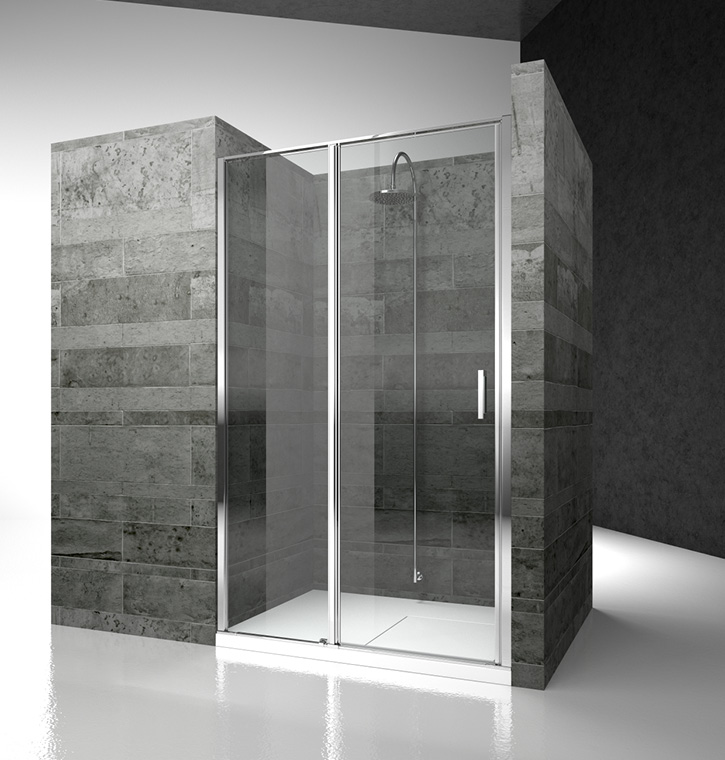 Product description
Linea is Vismaravetro's most versatile collection of shower enclosures with a hinged door.
Linea can be used with countless combinations (recessed, corners or walls) and for customised installations (low walls or mansard roofs).
Linea collection profiles are made from anodised and enamelled aluminium and the glass is always tempered safety glass: 6 mm on the doors, 8 mm on the fixed parts.
Linea offers countless customisation options with different profile finishes, various types of glass, screen-printing and digital printing on the glass.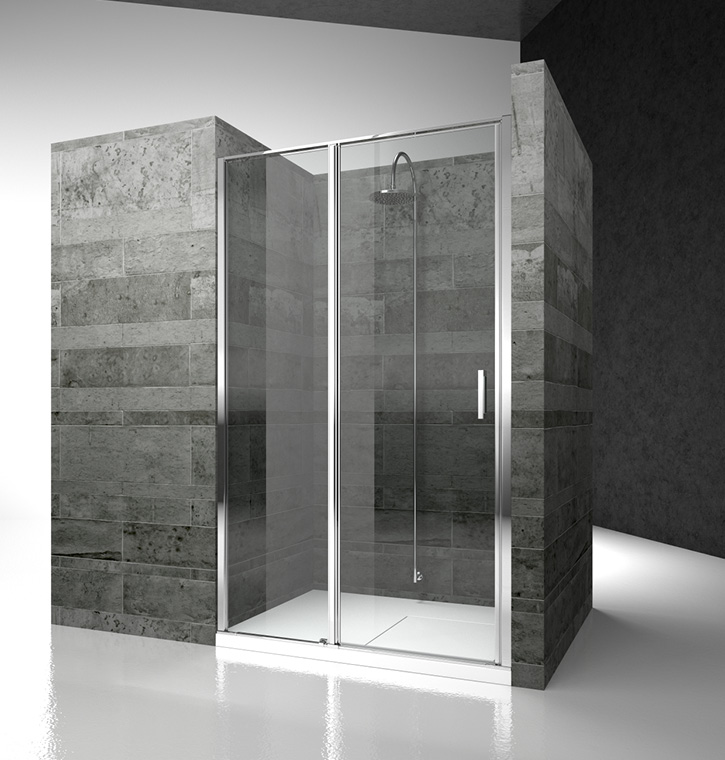 Designer
Design Centro Progetti Vismara
Materials
Aluminium, Crystal
Dimensions
ALWAYS CUSTOM-MADE
Once you have picked the right model for your needs, Vismaravetro will make the shower enclosure to measure, with a level of detail down to the nearest centimetre. Vismaravetro can also meet special requests restricted by the architecture of the bathroom, such as the presence of low walls or seats, attics, sloped ceilings, mansards or wall protrusions.
Collection
LINEA collection

Official website
vismaravetro.it

BRAND SELECTION
OUR PRODUCTS