Vismaravetro srl
INTRODUCES
Serie 8000
This high-end shower enclosure is also perfect for everyday use, thanks to the exceptional performance of its water seal and functionality, created from years of experience in making sliding shower enclosures.
Serie 8000 features a flawless, minimalist design, a brilliantly lightweight form and tried-and-tested stability.
The use of 8 mm tempered glass and the new system for the aluminium frame offer a powerful structure yet with a lightweight design and an eye-catching price tag.
SHOWER ENCLOSURE WITH SLIDING OPENING
DOOR WITH RELEASABLE SYSTEM
The door can be disengaged for an easy maintenance of the shower enclosure
S.M.F. (EASILY MOUNTING SYSTEM)
It is a patented system combined to an innovative extensibility solution thus allowing an ideal panel positioning and at the same time avoiding the water leak.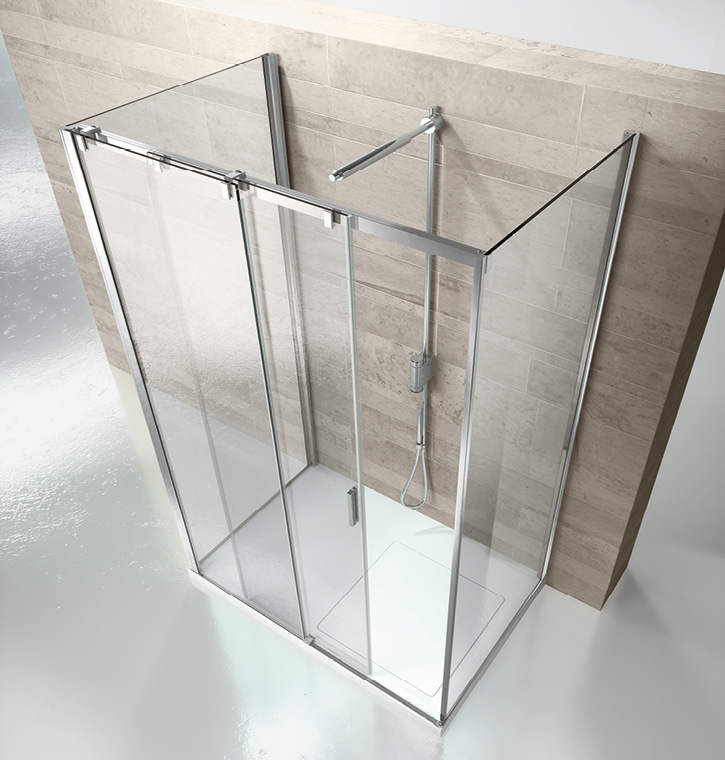 Descrizione del prodotto
Serie 8000 is a sliding shower enclosure with no frame; a high-end shower enclosure with 8 mm glass.
This collection can be adapted to any installations with shower trays (recessed, corner or three-sided) and is perfect for installations flush with the floor.
Serie 8000 profiles are made from aluminium, anodised or enamelled with an epoxy coating, and the glass is always tempered 8 mm safety glass.
Serie 8000 offers countless customisation options with different profile finishes, various types of glass, screen-printing and digital printing on the glass.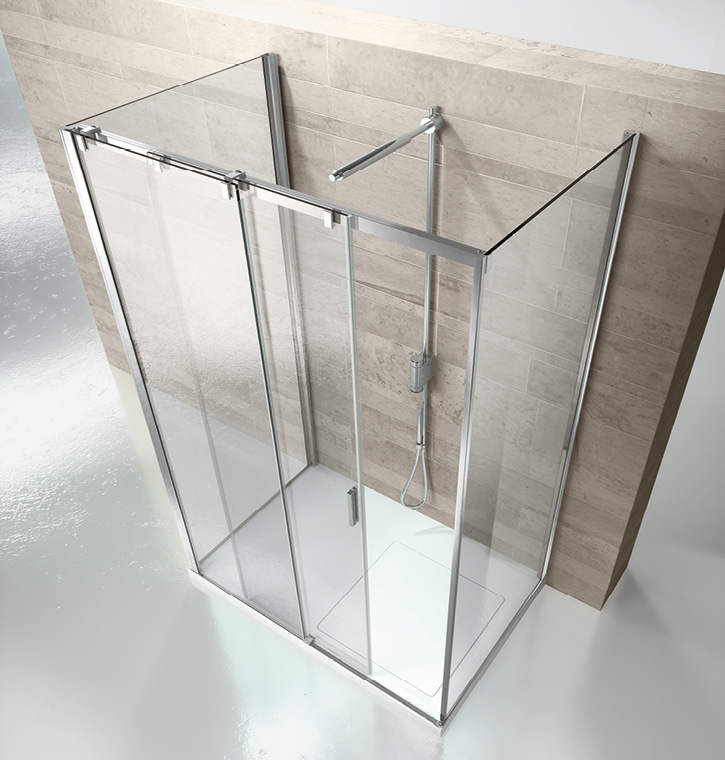 Designer
Design Idelfonso Colombo con Centro Progetti Vismara
Materiali
Aluminium, Crystal
Dimensioni
ALWAYS CUSTOM-MADE
Once you have picked the right model for your needs, Vismaravetro will make the shower enclosure to measure, with a level of detail down to the nearest centimetre. Vismaravetro can also meet special requests restricted by the architecture of the bathroom, such as the presence of low walls or seats, attics, sloped ceilings, mansards or wall protrusions.
Collezione
SERIE 8000 collection

Sito web ufficiale
vismaravetro.it

BRAND SELECTION
OUR PRODUCTS