Vismaravetro srl
INTRODUCES
Replay
Replay is a shower enclosure system featuring a door that folds inwards, but which can also be opened outwards if needs be, both for safety reasons (anti-panic opening) and for easier cleaning.
It is the only shower enclosure with this feature on the market.
It can be used for recessed or corner shower enclosures, including large ones.
SHOWER ENCLOSURE WITH FOLDING DOOR
EXCLUSIVE PATENTED SOLUTION
The collection Replay is technically advanced. Two patents guarantee the uniqueness of the proposed solutions, making easy the installation for safe and efficient use of the product
THE DOOR CAN BE QUICKLY UNCOUPLED AND OPENED OUTWARDS
The door can be quickly uncoupled and opened outwards to permit an easy cleaning on the inside surfaces of the shower enclosure.
GUIDED MOVEMENT OF THE DOORS
The doors are guided in their movement by a mobile pivot sliding inside the upper profile. A special plastic fuse allows a smooth and silent and precise movement, without the use of lubricants
S.M.F. (EASILY MOUNTING SYSTEM)
It is a patented system combined to an innovative extensibility solution thus allowing an ideal panel positioning and at the same time avoiding the water leak.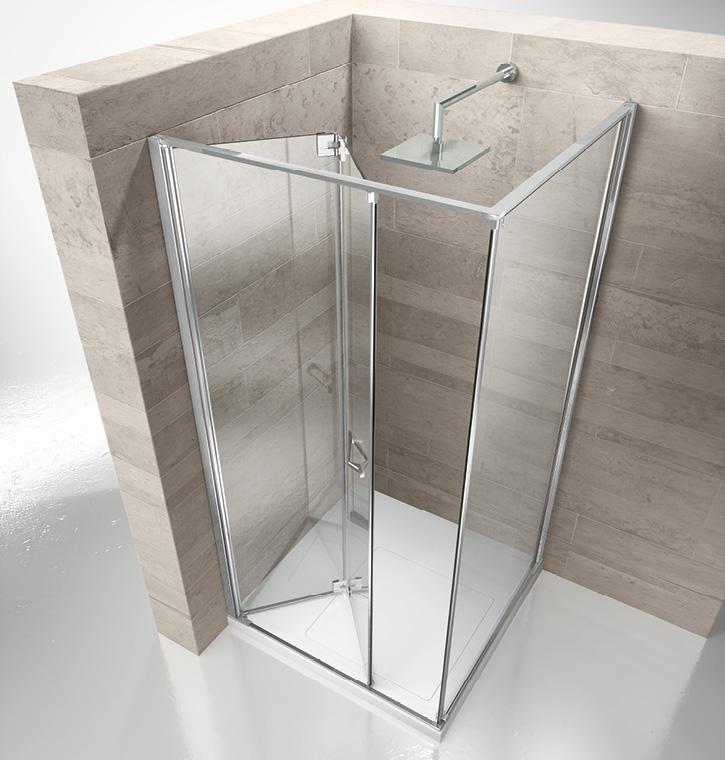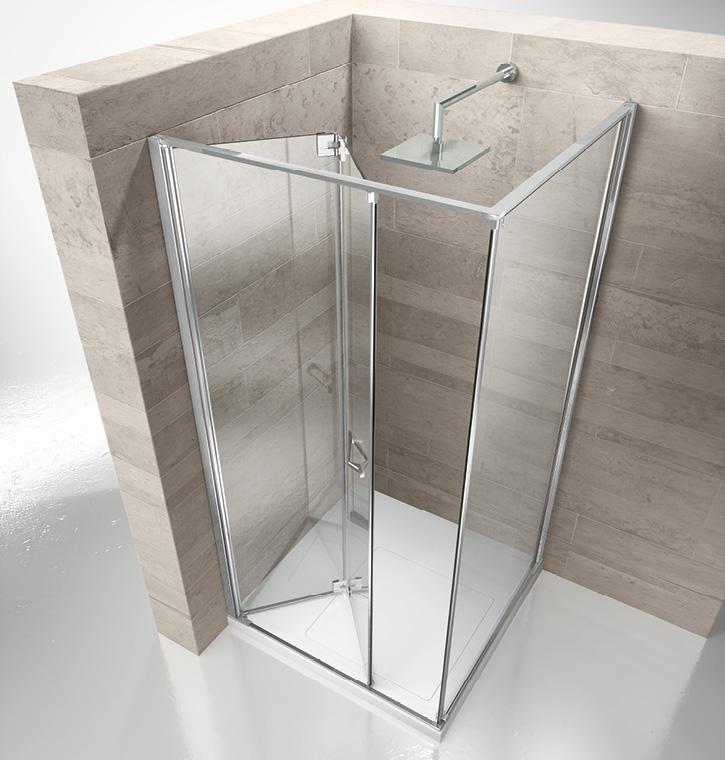 Designer
Design Centro Progetti Vismara
Materials
Aluminium, Crystal
Dimensions
ALWAYS CUSTOM-MADE
Once you have picked the right model for your needs, Vismaravetro will make the shower enclosure to measure, with a level of detail down to the nearest centimetre. Vismaravetro can also meet special requests restricted by the architecture of the bathroom, such as the presence of low walls or seats, attics, sloped ceilings, mansards or wall protrusions.
BRAND SELECTION
OUR PRODUCTS