Vismaravetro srl
INTRODUCES
Sk-In
Sk-In is a complete system for walk-in shower enclosures, featuring fixed glass parts and no door.
The glass panels, profiles and support bars are assembled in a system that combines a robust design and our usual guaranteed safety, easy assembly and water seal.
S.M.F. (EASILY MOUNTING SYSTEM)
It is a patented system combined to an innovative extensibility solution thus allowing an ideal panel positioning and at the same time avoiding the water leak.
SIMPLICITY AND STABILITY
It may seem paradoxical, but the simplicity and the pure lines of this collection, combined with the use of monolithic crystal 8 mm thick and with the aluminum profiles of thick section, gives to the models of Sk-in collection an unique strength. Simple and solid. The typical characteristics of products guaranteed to last long.
EXTERNAL TOWEL HOLDER
On fixed elements, it is possible to install a towel holder.
THICK GLASS
All the glasses of this collection are in 8mm thickness. A guarantee of safety and strength of the whole shower enclosure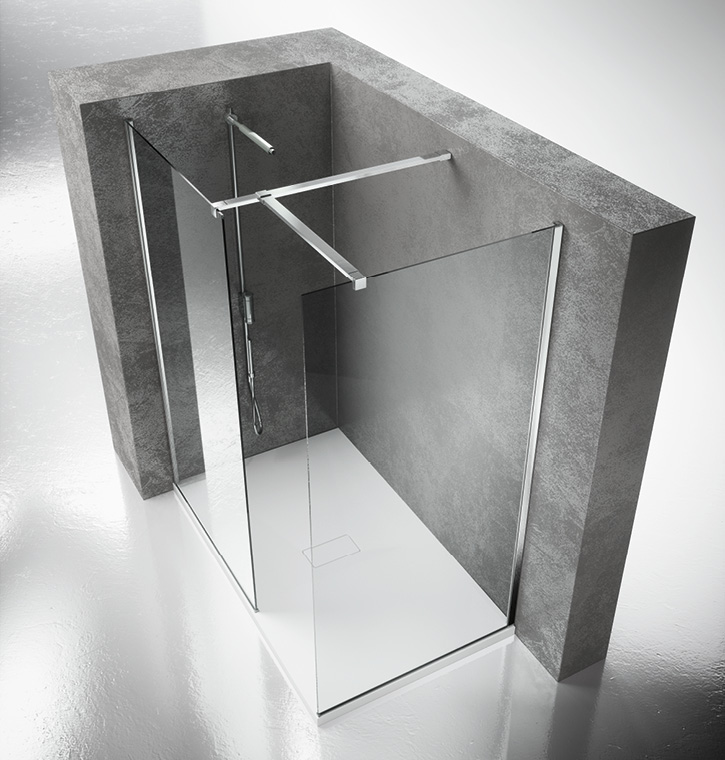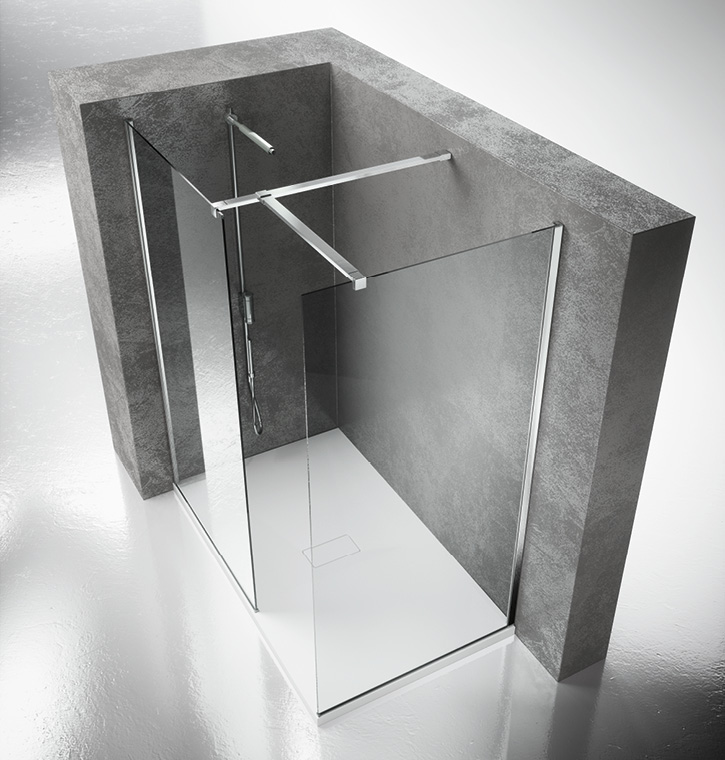 Designer
Design Centro Progetti Vismara
Materials
Aluminium, Crystal
Dimensions
ALWAYS CUSTOM-MADE
Once you have picked the right model for your needs, Vismaravetro will make the shower enclosure to measure, with a level of detail down to the nearest centimetre. Vismaravetro can also meet special requests restricted by the architecture of the bathroom, such as the presence of low walls or seats, attics, sloped ceilings, mansards or wall protrusions.
BRAND SELECTION
OUR PRODUCTS