Vismaravetro srl
INTRODUCES
Sintesi
Category: Showers and Bathtubs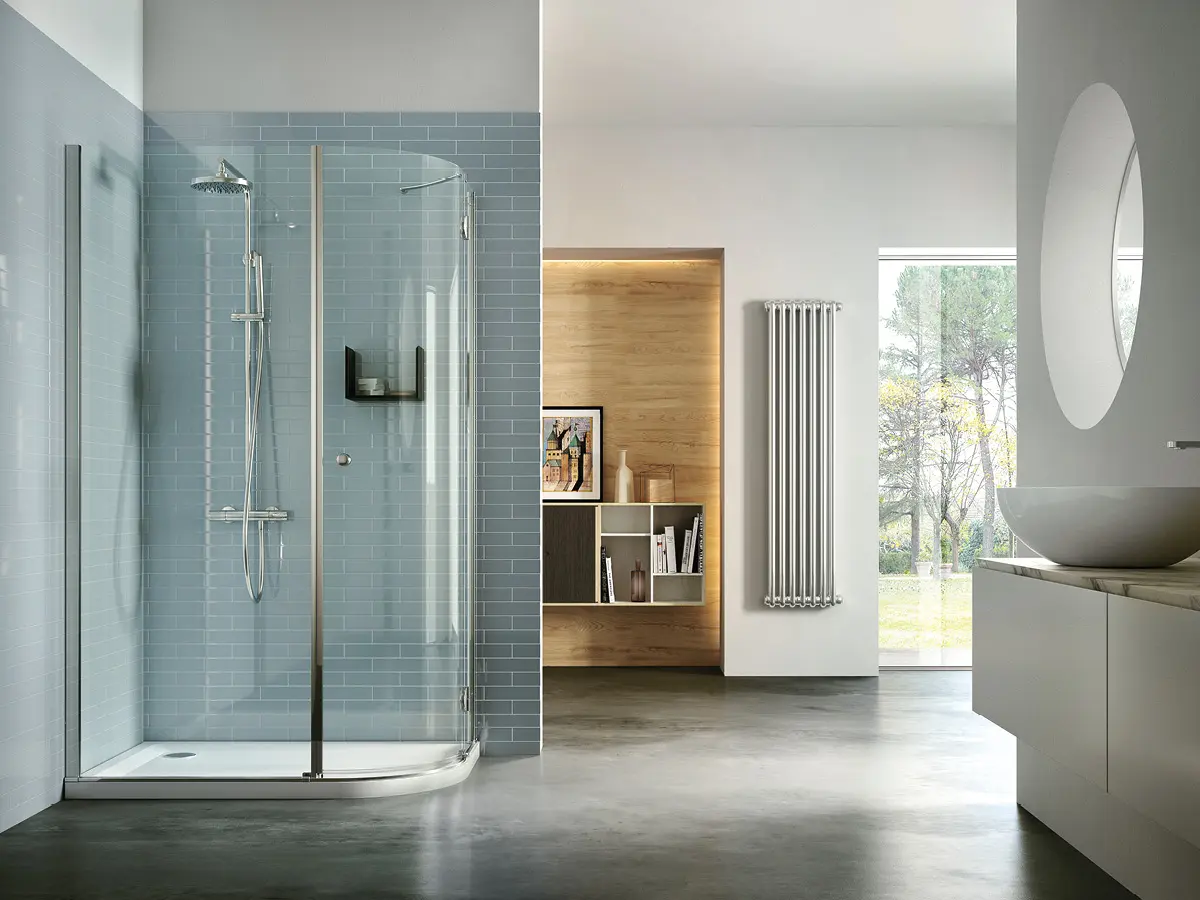 Sintesi is a shower enclosure system that achieves outstanding results by picking up on the current market trend: combining the aesthetic advantage of having no frame with easy assembly, which is achieved thanks to an innovative adjustable system that is truly within everyone's reach.
In the "Tiquadro" version, the load-bearing structure and hinges are incorporated into one single square column: the hinge plays a structural role and at the same time heavily influences the system.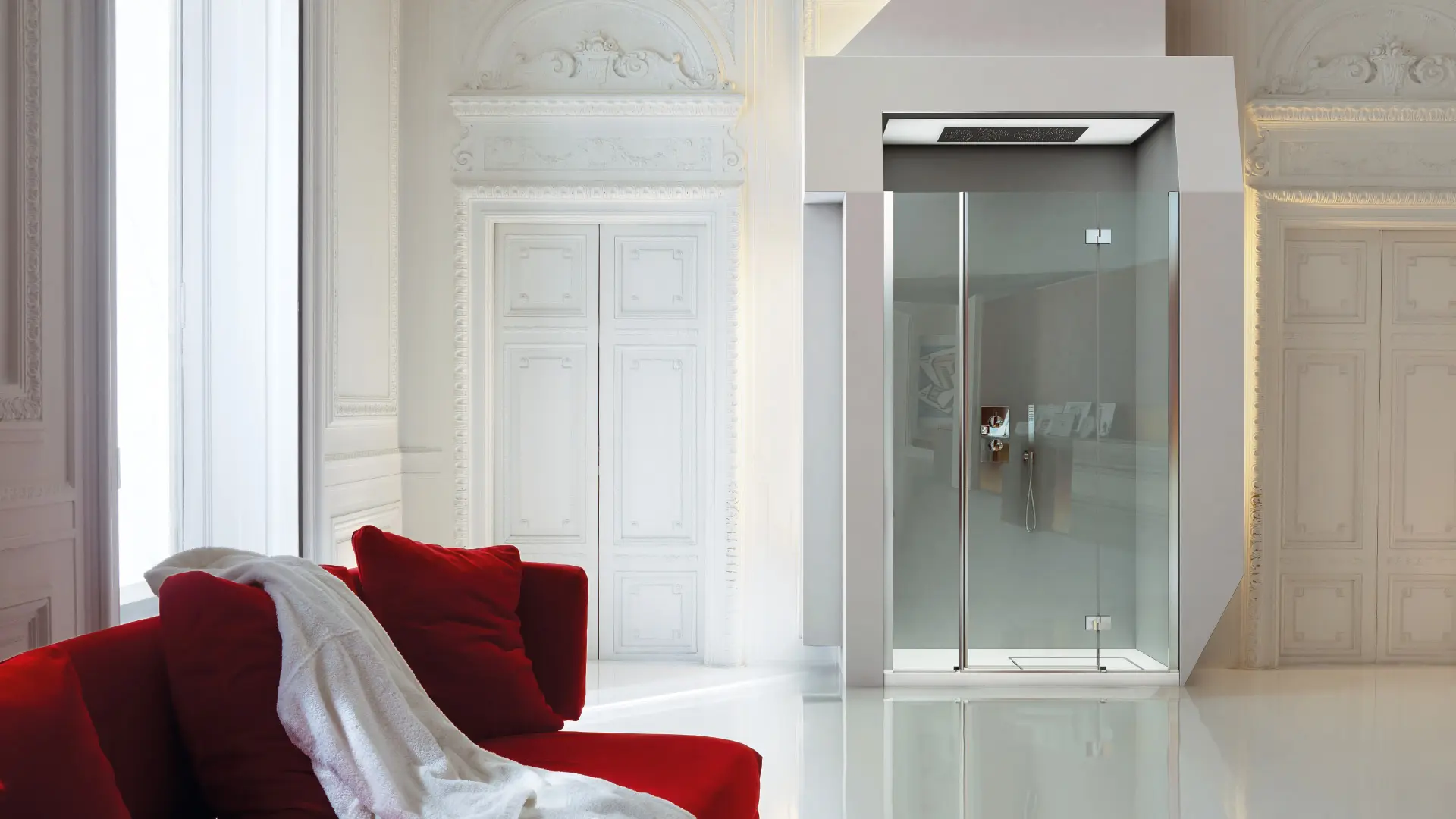 SHOWER ENCLOSURE WITH HINGED DOOR
WIDE RANGE OF KNOBS AND HINGES
Do you prefer round hings? Or do you want a glass knob? No problem: the whole series Sintesi can be customized with a wide range of knobs, handles and hinges of your choice.
COMPLETE RANGE
Sintesi is the essence of the shower enclosure: glass and hinges. Nevertheless, the skillful use of these two elements makes it possible to solve all types of installation: in recess, in corner, quadrant, pentagonal and, of course, bespoke.
S.M.F. (EASILY MOUNTING SYSTEM)
It is a patented system combined to an innovative extensibility solution thus allowing an ideal panel positioning and at the same time avoiding the water leak.
LINEAR DESIGN
Collection characterized by an extremely linear design. Despite being very rich, the complete absence of rounded elements makes it extremely essential for a shower enclosure, which goes well with elements of furniture by the rectilinear forms.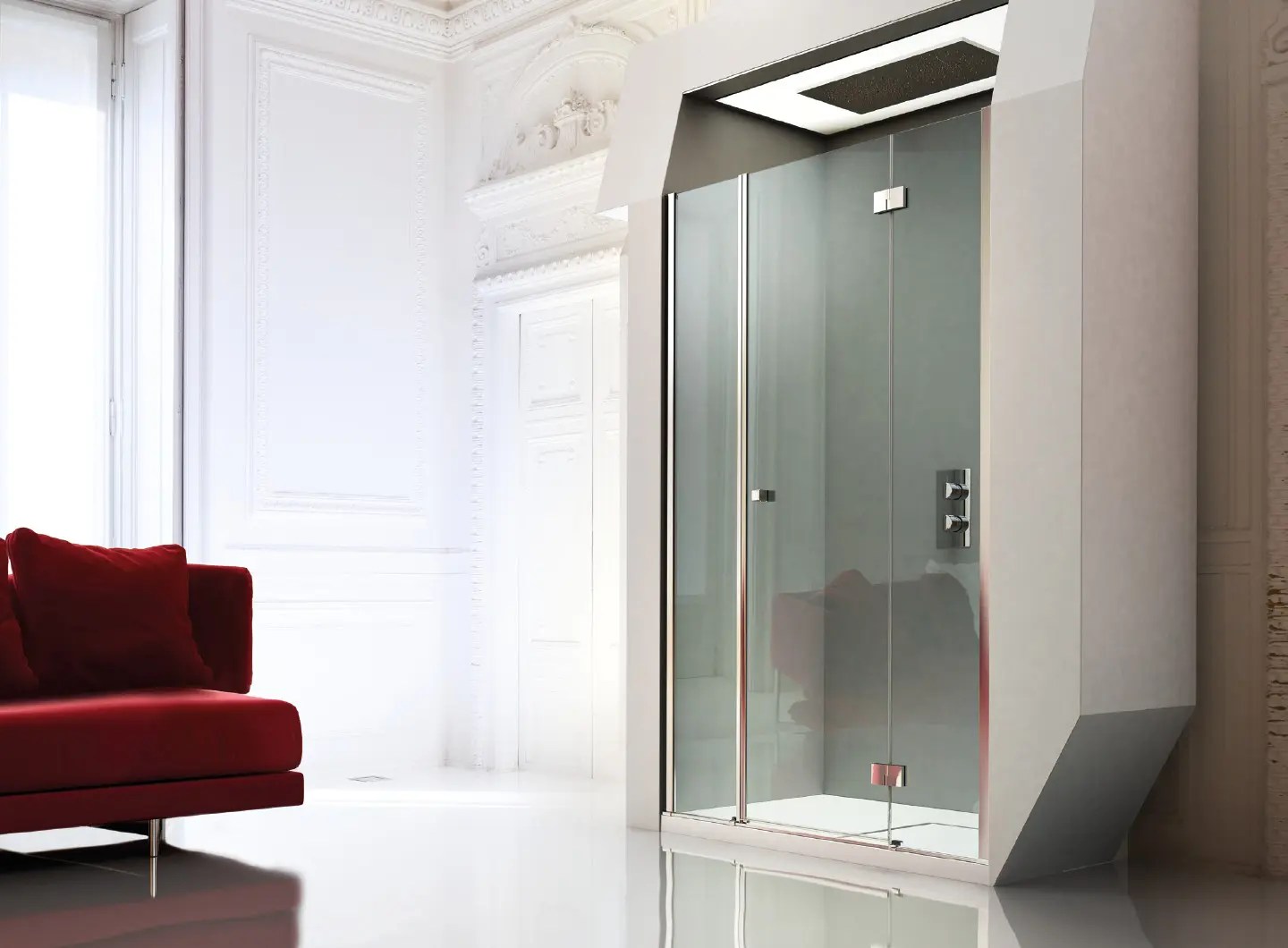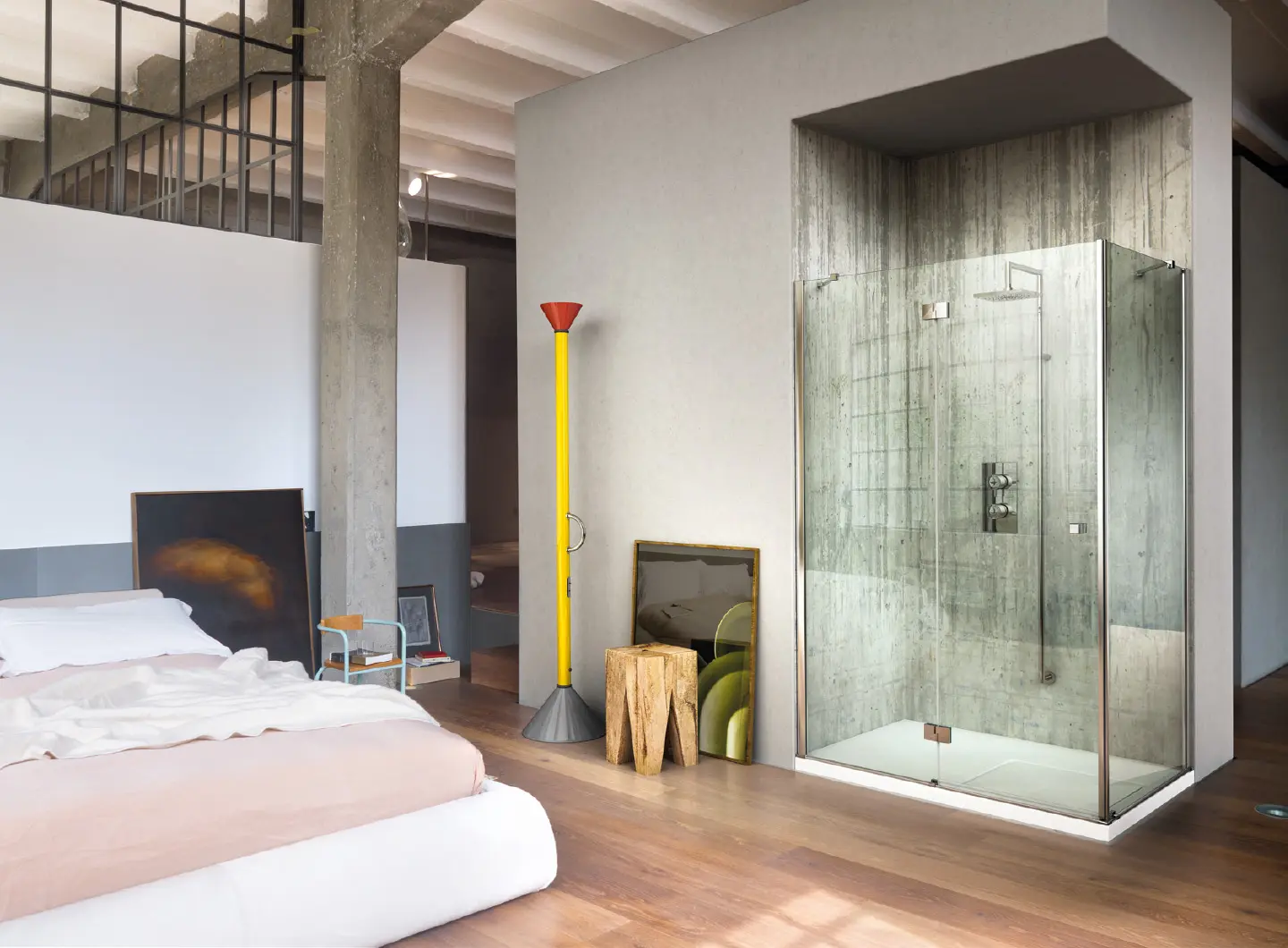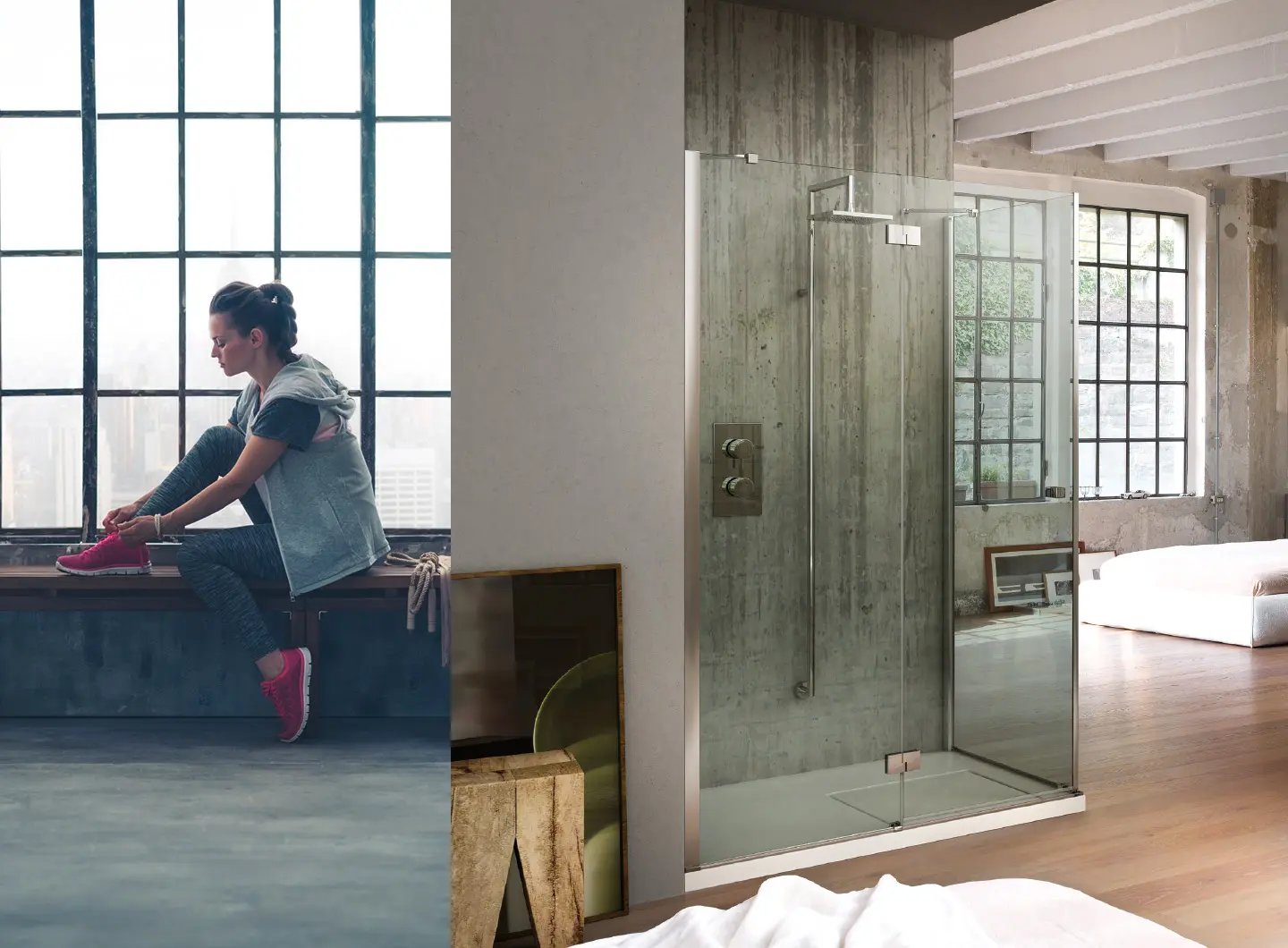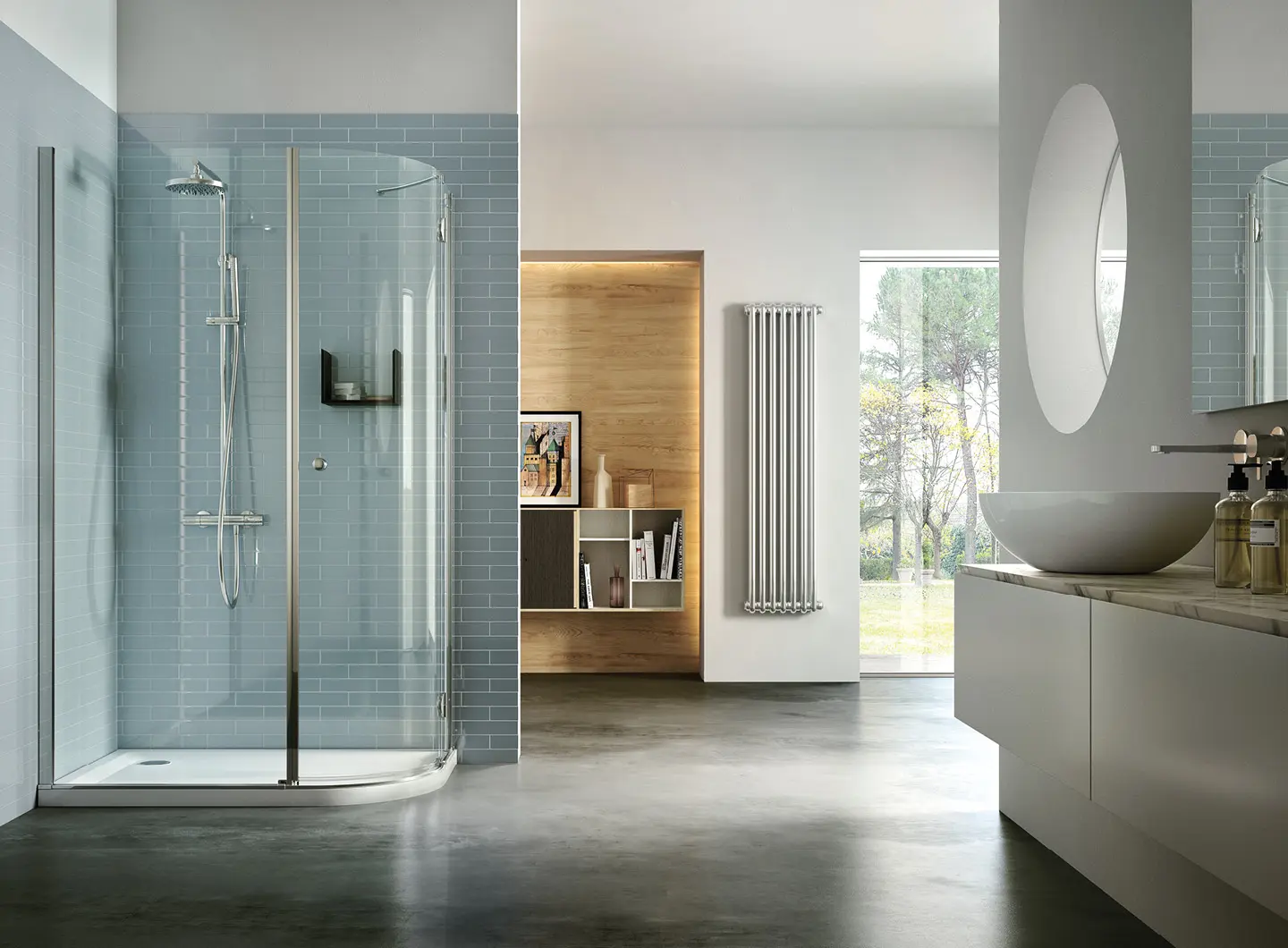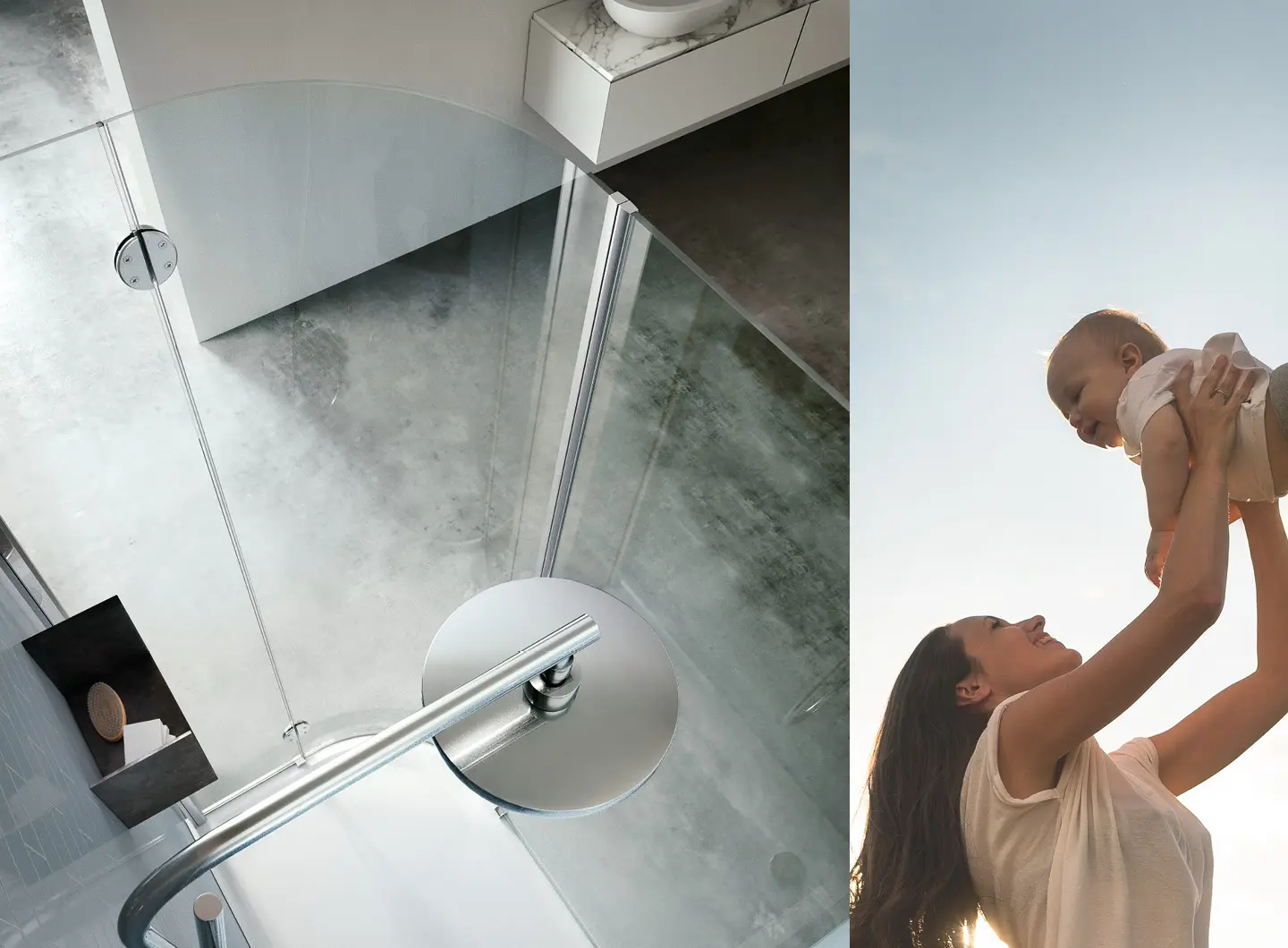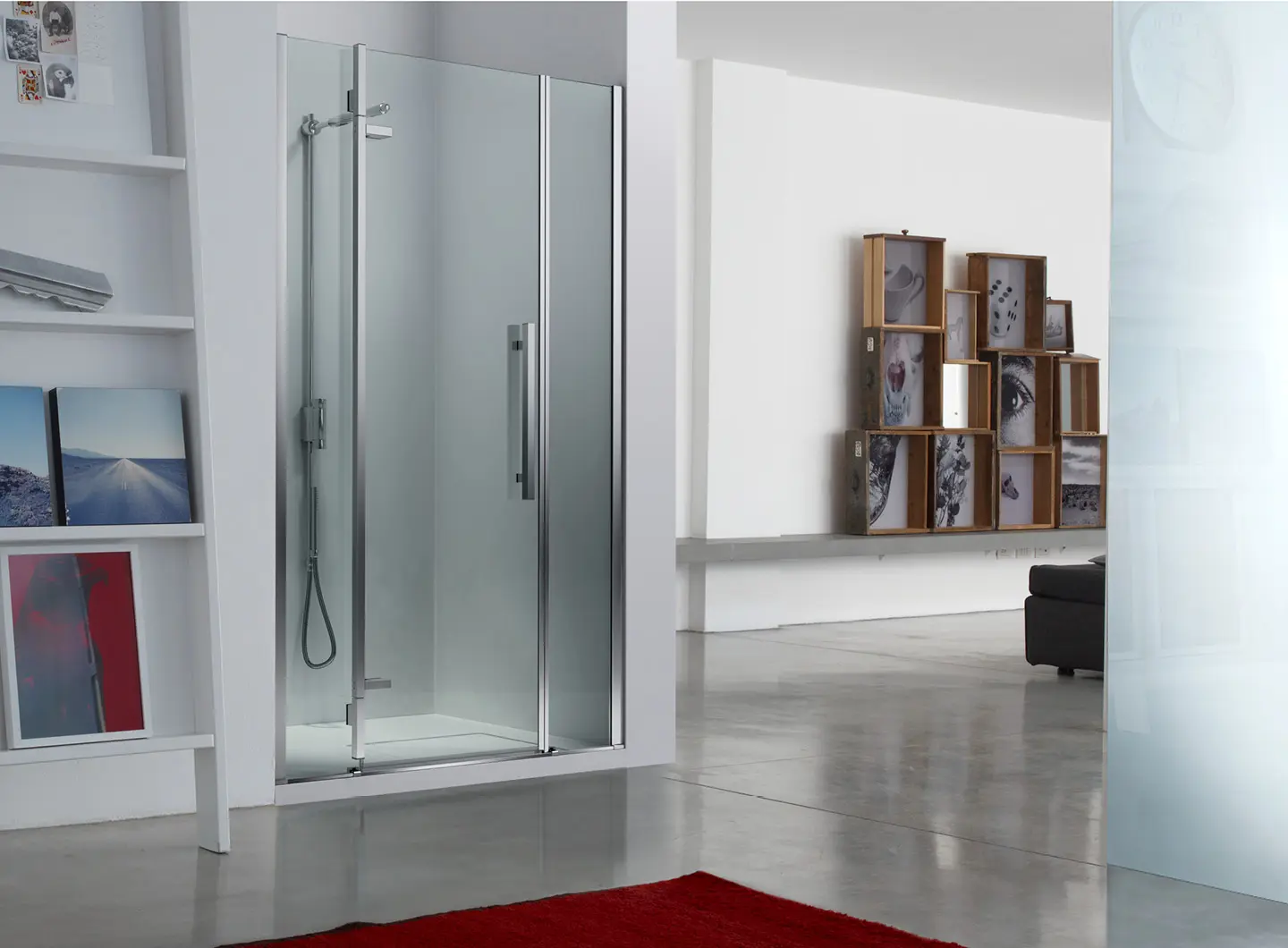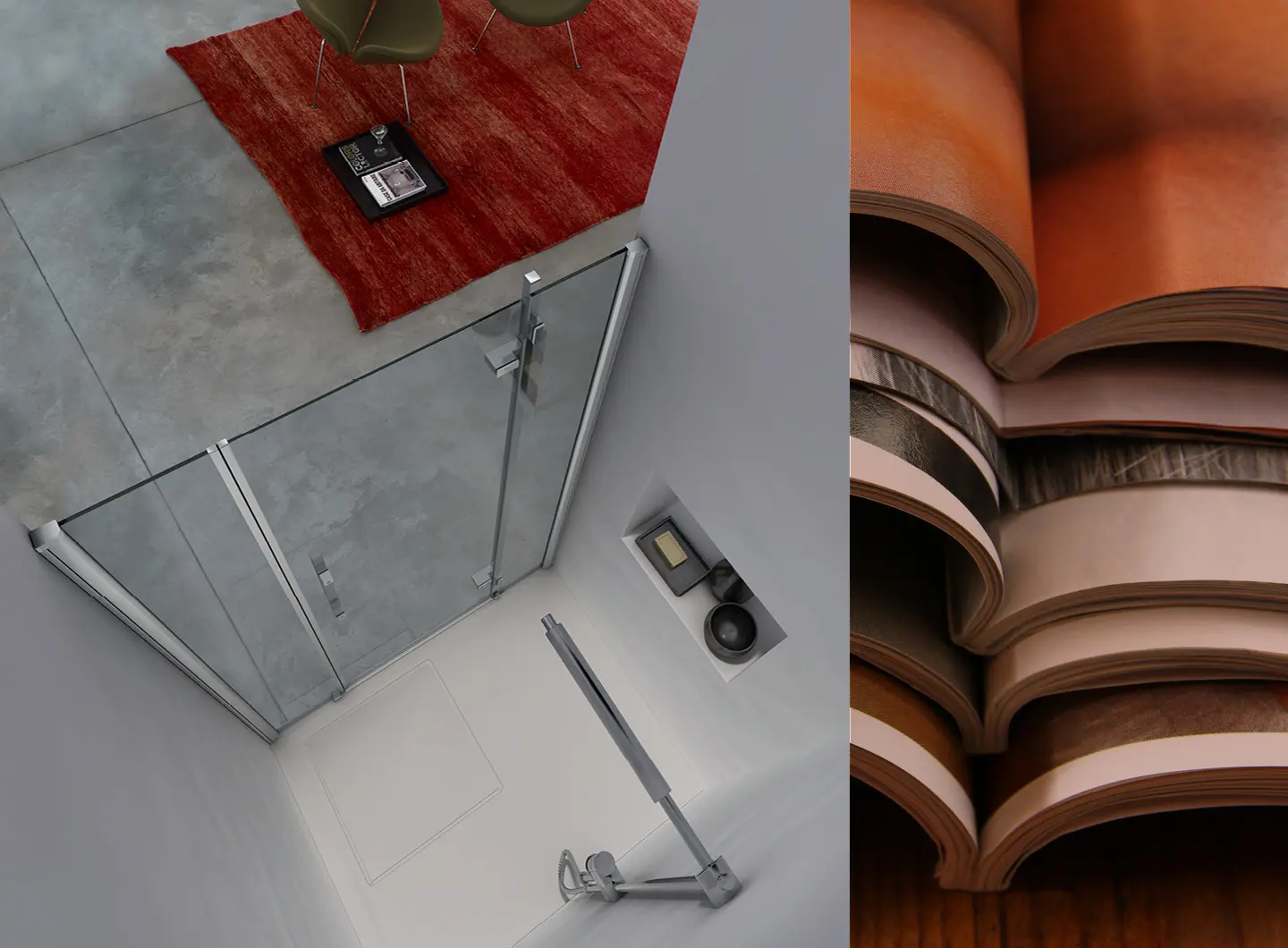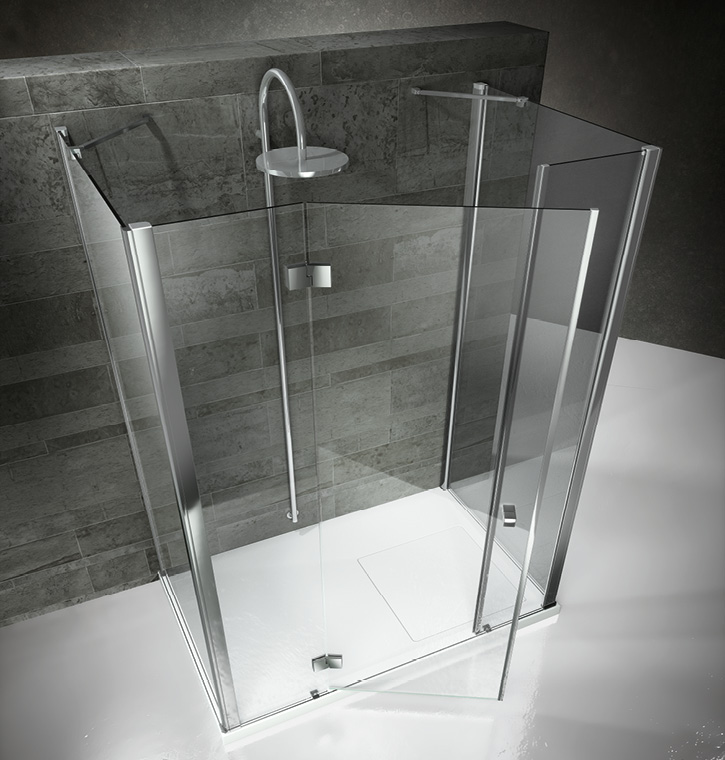 Product description
Sintesi is a shower enclosure with a hinged door and no frame, featuring 2 hinges that embody the shower enclosure's design.
This collection can be adapted to any installations with shower trays (recessed, corner or three-sided) or flush with the floor.
Sintesi profiles are made from aluminium, anodised or enamelled with an epoxy coating, and the glass is always tempered safety glass: 6 mm on the doors, 8 mm on the fixed parts.
Sintesi offers countless customisation options with different profile finishes, various types of glass, screen-printing and digital printing on the glass.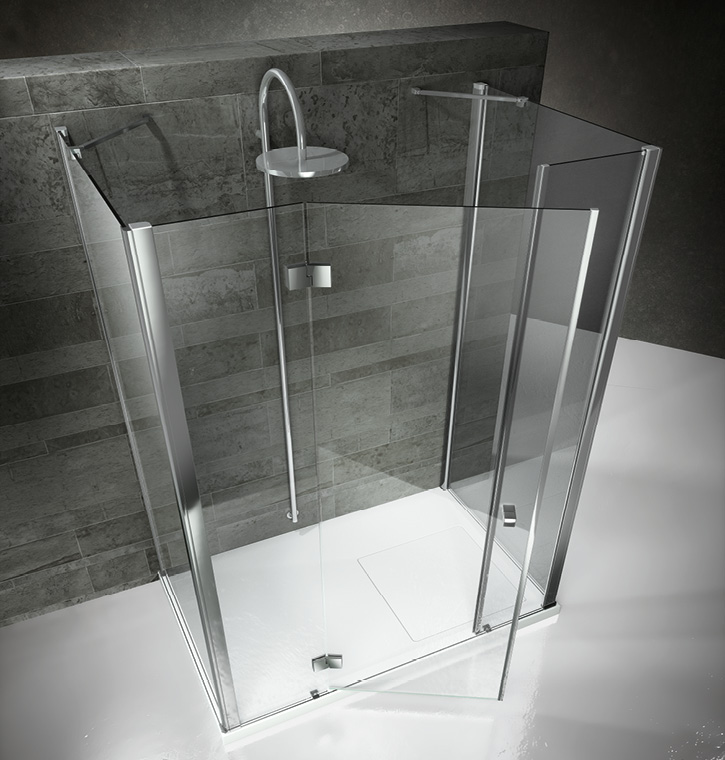 Designer
Design Centro Progetti Vismara
Materials
Aluminium, Crystal
Dimensions
ALWAYS CUSTOM-MADE
Once you have picked the right model for your needs, Vismaravetro will make the shower enclosure to measure, with a level of detail down to the nearest centimetre. Vismaravetro can also meet special requests restricted by the architecture of the bathroom, such as the presence of low walls or seats, attics, sloped ceilings, mansards or wall protrusions.
Collection
SINTESI collection

Official website
vismaravetro.it

BRAND SELECTION
OUR PRODUCTS