Vismaravetro srl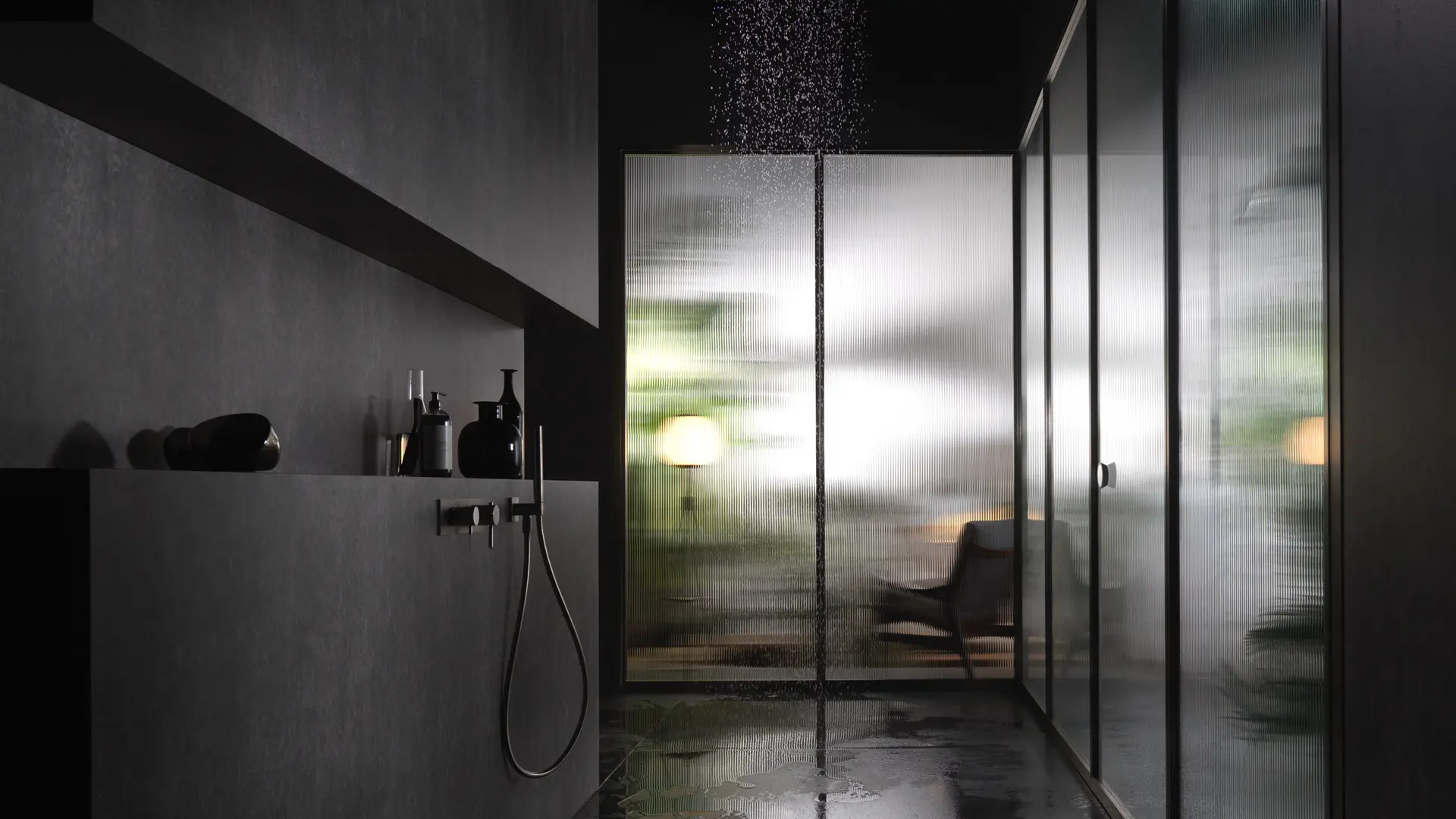 Quality, attention to detail, research, design and "made in Italy" are the characteristics that, for over 70 years, have been synonymous with Vismaravetro shower enclosures. 
100% custom made products for a contemporary and sensitive customer.
Vismaravetro is an Italian company specialized in the integrated production of custom-made shower units made of tempered glass.
Vismaravetro completes the entire production in its factories.  100% flexible to customer demand. Cabins personalized and customized.  
Today Vismaravetro is characterised by a powerful international calling. Products are distributed in 25 foreign nations through a network that counts 2,100 points of sale. We also operate in France through the brand VismaraFrance, and in Belgium with the brand VismaraBelgio. We have a sales office in Spain. 
The mission is to design, build and market shower units as if they were genuine items of furnishings with very high technical and formal quality.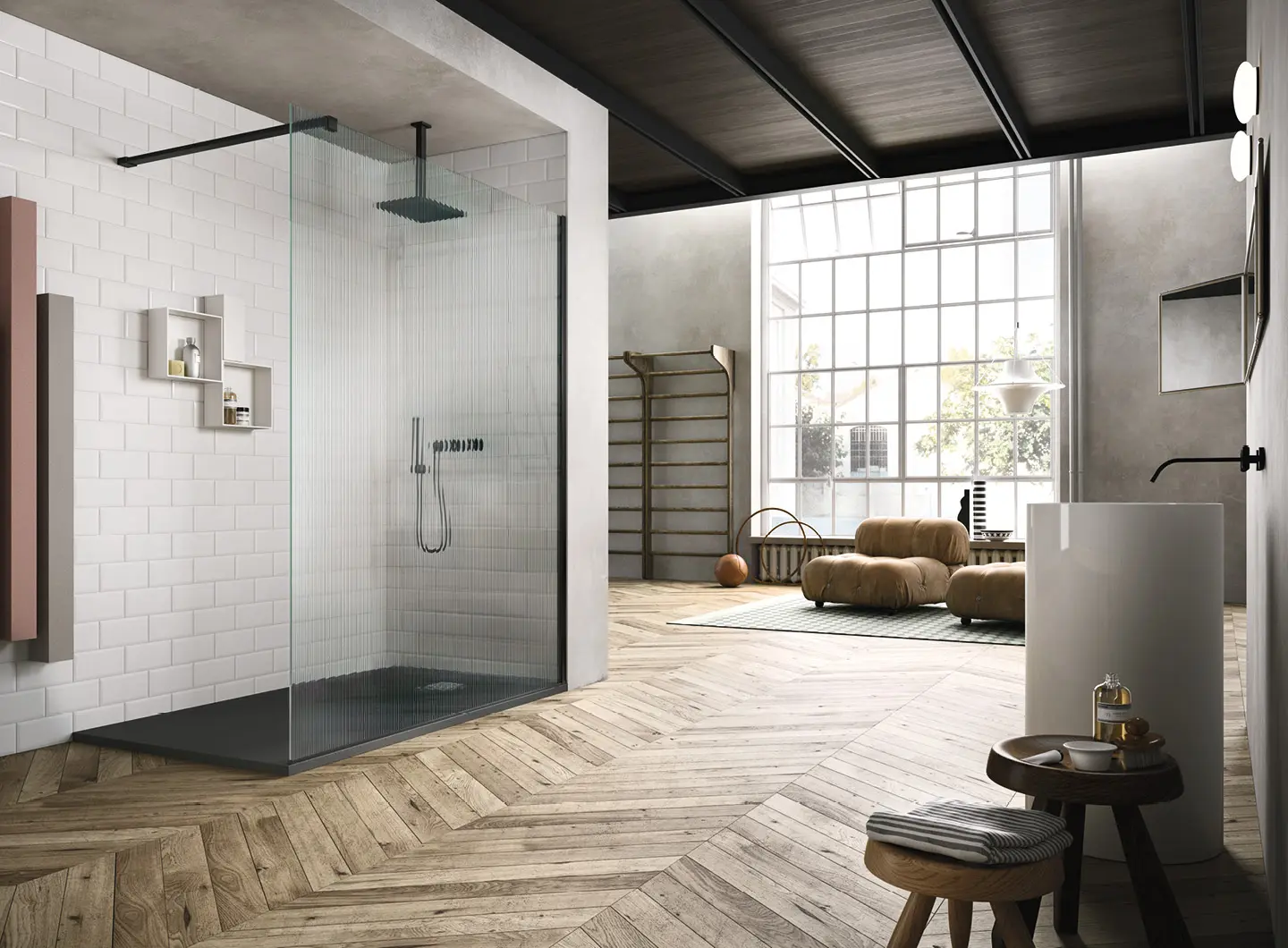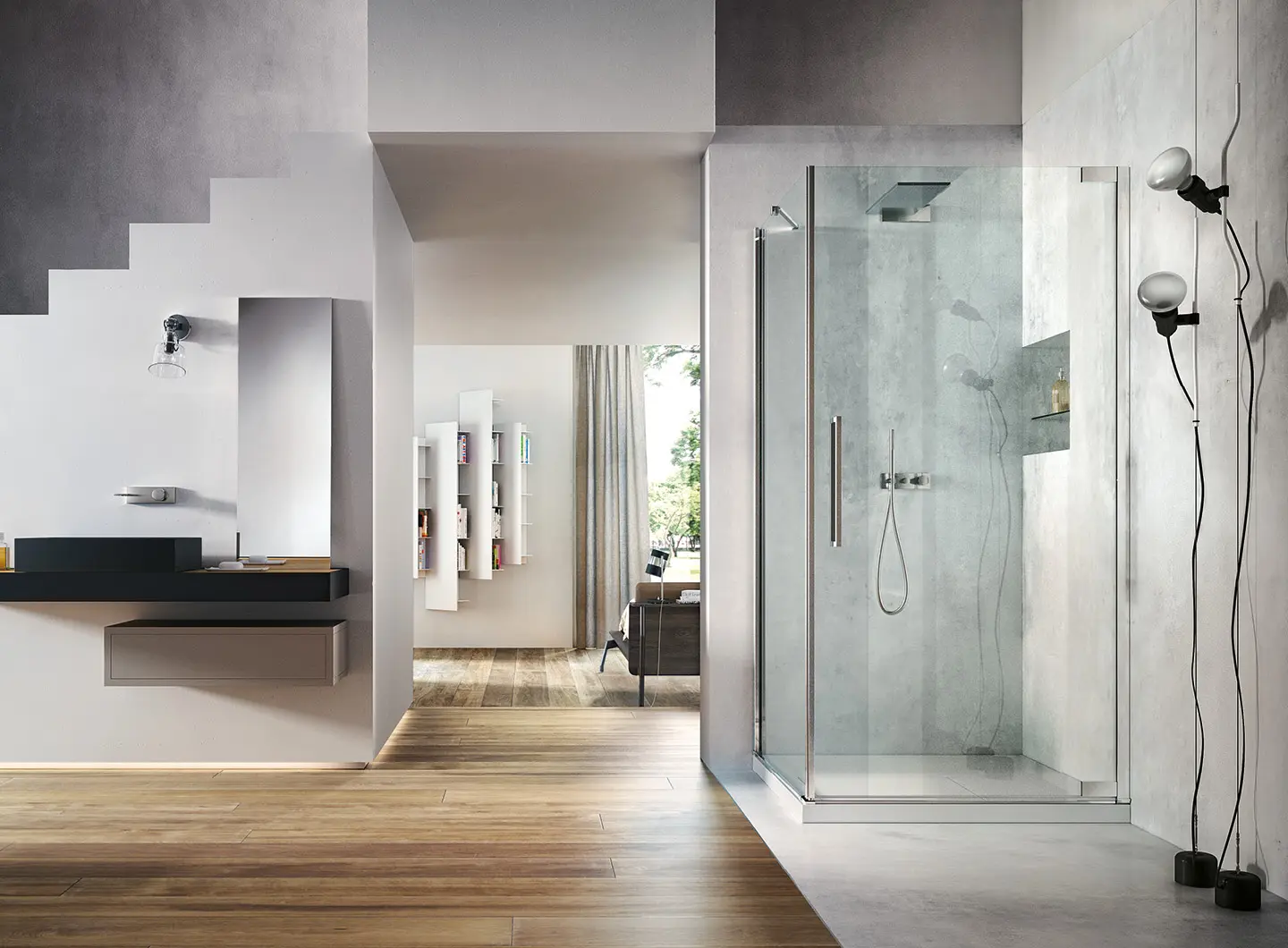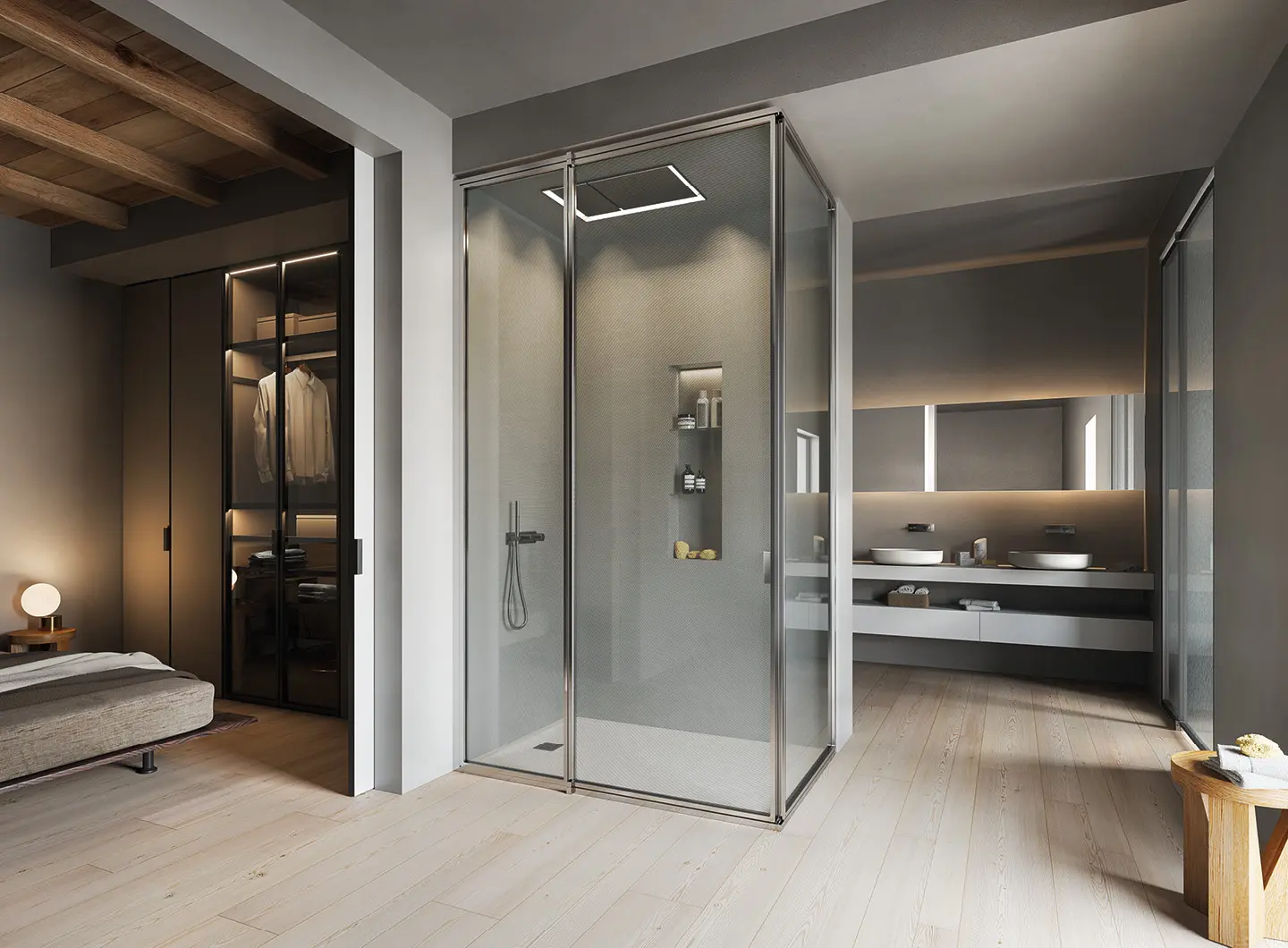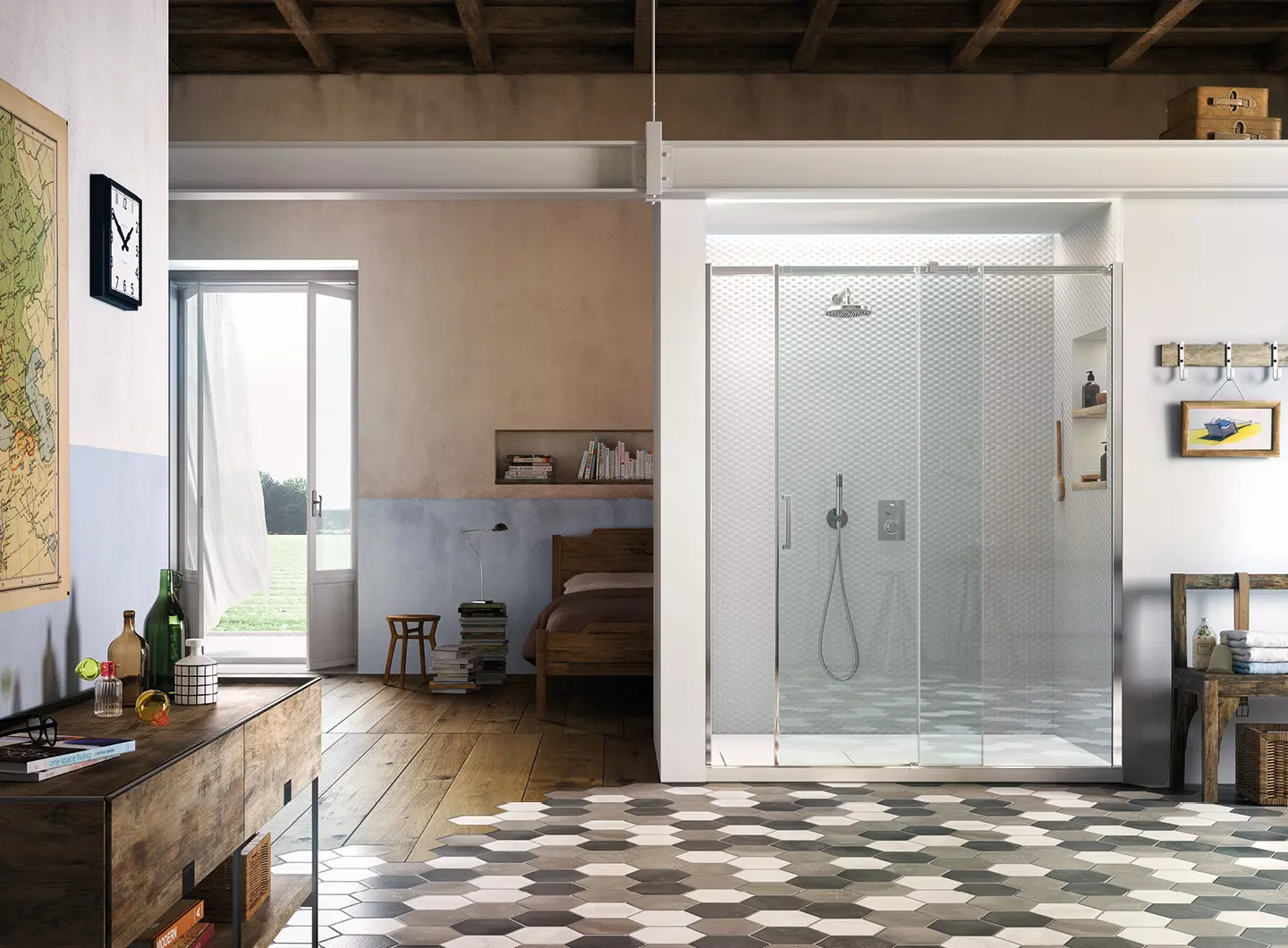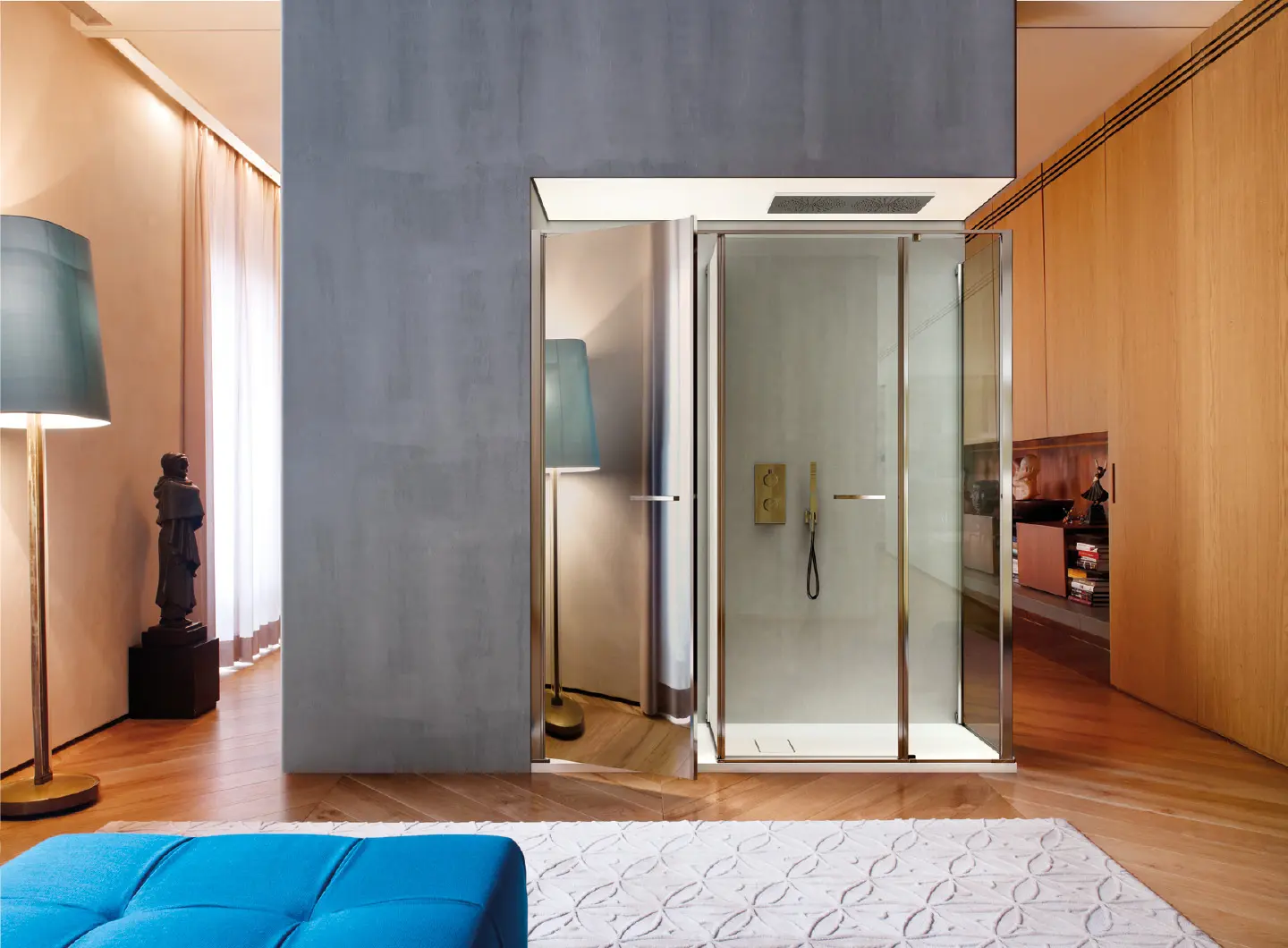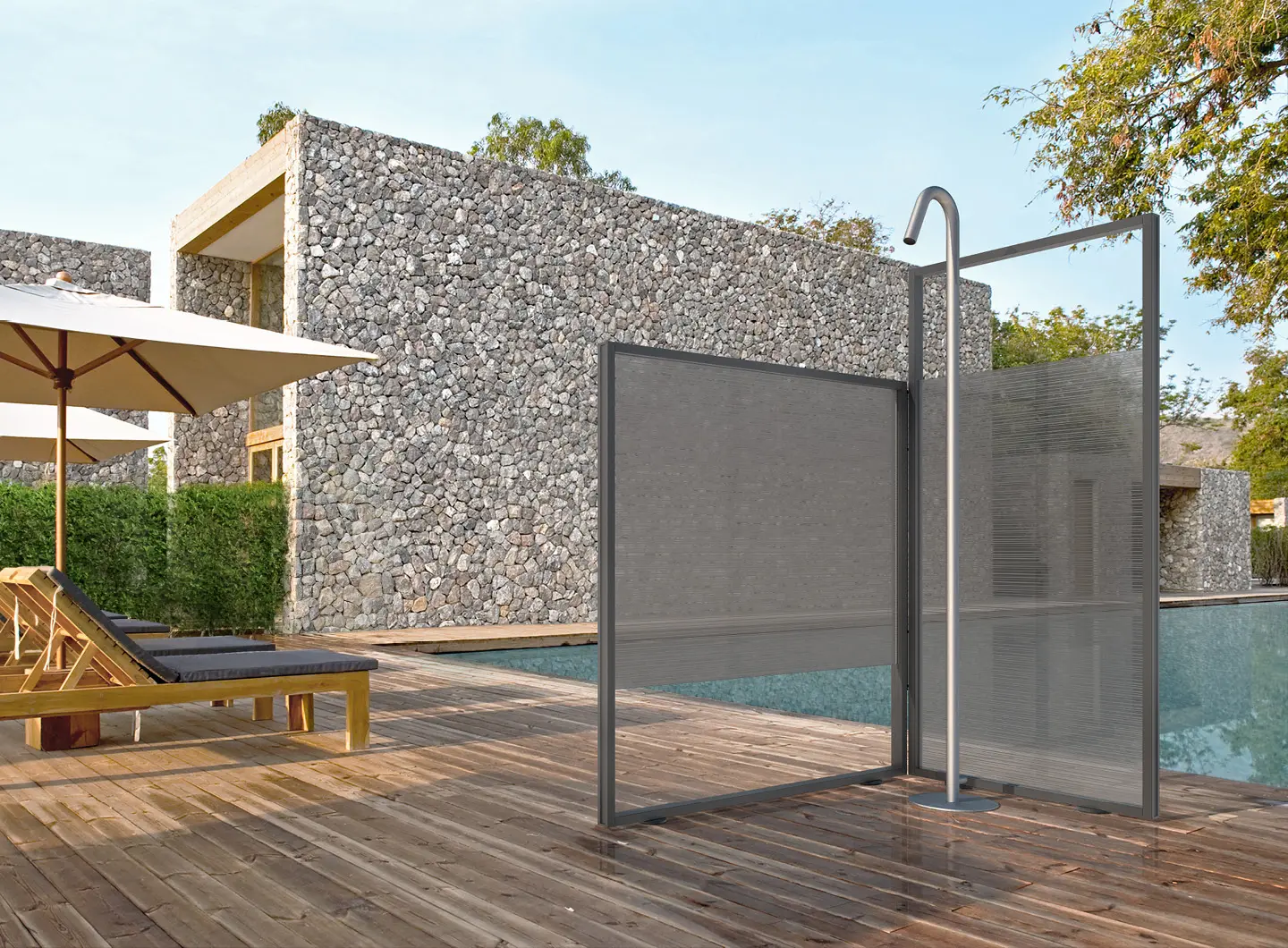 A constant factor of a complex range is keen focus on product excellence, on creating products that are always masterly manufactured with industrial or handcrafting methods.
THE 10 FEATURES OF VISMARAVETRO SHOWER UNITS
01 Adjustable installation systems
02 Various types of openings
03 Easy SMF assembly system
04 Magnetic profiles
05 Quality certifications
06 Standard tempered glass
07 Preventive TPA anti-limescale treatment
08 Customised shower unit
09 Digital printing on glass
10 Patented components