Fima Carlo Frattini
INTRODUCES
Still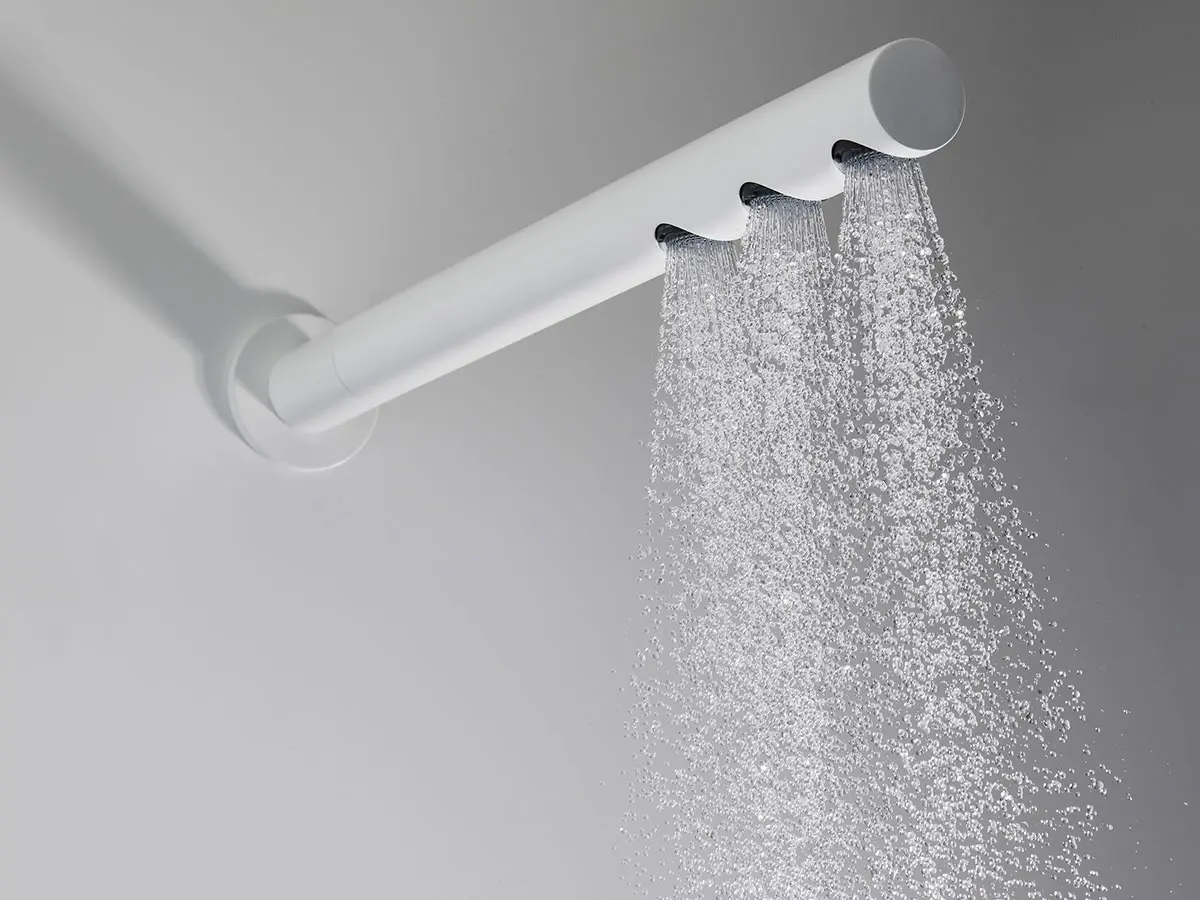 Less is more: Fima Carlo Frattini presenta il nuovo soffione Still
Design Davide Vercelli
The design of Still is the expression of a simple and linear concept: a single cylindrical element ,where 3 adjustable aerators are installed, able to guarantee a pleasant use with a consumption of only 8 liters of water per minute. An ambitious project born from our company mantra which includes the 3 values: green, quality and design.
ts distinctive water performance combined with its slim and minimalistic look offer the option of installing more shower heads. Eye catching shower areas and various personalisations are then created to grant unique moments of well-being. All FIMABOXES are able to supply from a single outlet water up to 2 shower heads simultaneously, while the high flow concealed bodies allow configurations of multiple units of showerheads giving life to spectacular water scenographies.
The result of an ergonomic study, this shower head offers a memorable and charming shower experience ensuring a reduced water consumption without penalizing its aesthetics and well-being. This is possible thanks to the use of three special individually adjustable Neoperl jets.
The range of available finishes meets the stylistic requirements of the contemporary living. In addition to chrome and brushed nickel, we have matt black and matt white, with their soft touch effect they make Still extremely contemporary and perfect for total look or contrasting configurations.
BRAND SELECTION
OUR PRODUCTS