Fima Carlo Frattini
INTRODUCES
O3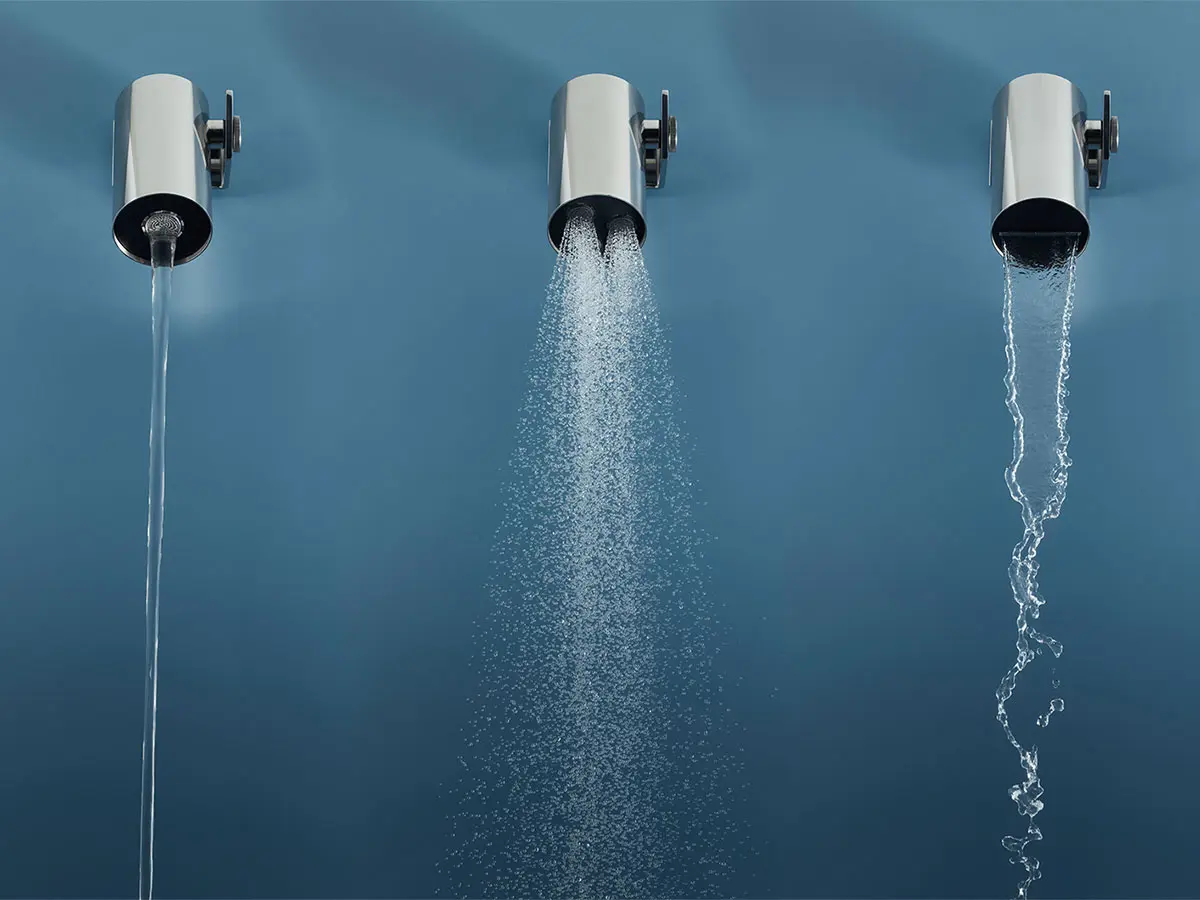 Light on Design
Design Davide Vercelli
The O3 Shower head's design has been studied to evoke lightness and dynamism. You can see the separation of the elements of the shower head which it is a cylinder, which delivers water, to a thin and distinctive L-shaped element which it is the connection to the wall or ceiling. O3 is of great visual impact with an eye to function and ergonomics. By means of an innovative system of joint, the shower head is adjustable to meet every need in the shower ritual.
The O3 shower head is available in two different versions: the first gives a more eccentric and original look thanks to the position of the cylinder outside compared to the L-shaped distributor element. The second version - more traditional - has the position of the cylinder inside of the L-shaped distributor element, following the water supply connection, for a more compact and clean design. This variant also guarantees a linear installation with respect to the shower control elements.
03 has been conceived to guarantee an easy and practical installation both for wall mounted and ceiling mounted application. The standard connection 1/2" and the bayonet coupling system allow an easy connection and the 180° joint gives full freedom of installation.
Three innovative aerators ensure a wide flow of water, with the possibility of each jet to be individually oriented and modulated according to personal taste. The special nipples offer a soft and pleasant jet, giving a water consumption of only 8 liters per minute.
Thanks to the special aerator and to the full water flow, this version of 03 transforms the shower experience into a true moment of well-being and relax. The distinctive feature lies in the transparency and reduced speedness of the flow, leaving your body feeling replenished and revitalized. The waterfall is designed to offer an energizing and vigorous massage. Its fast and decisive flow completely wraps the body and guarantees perfect relaxation even with low flow rates.
The 03 shower head is available in the full range of Fima CARLO FRATTINI finishes, to match all our bathroom collections. The modern design, the distinct functionality and the minimalistic lines make it suitable for every style and bathroom.
BRAND SELECTION
OUR PRODUCTS