Fima Carlo Frattini
INTRODUCES
Mast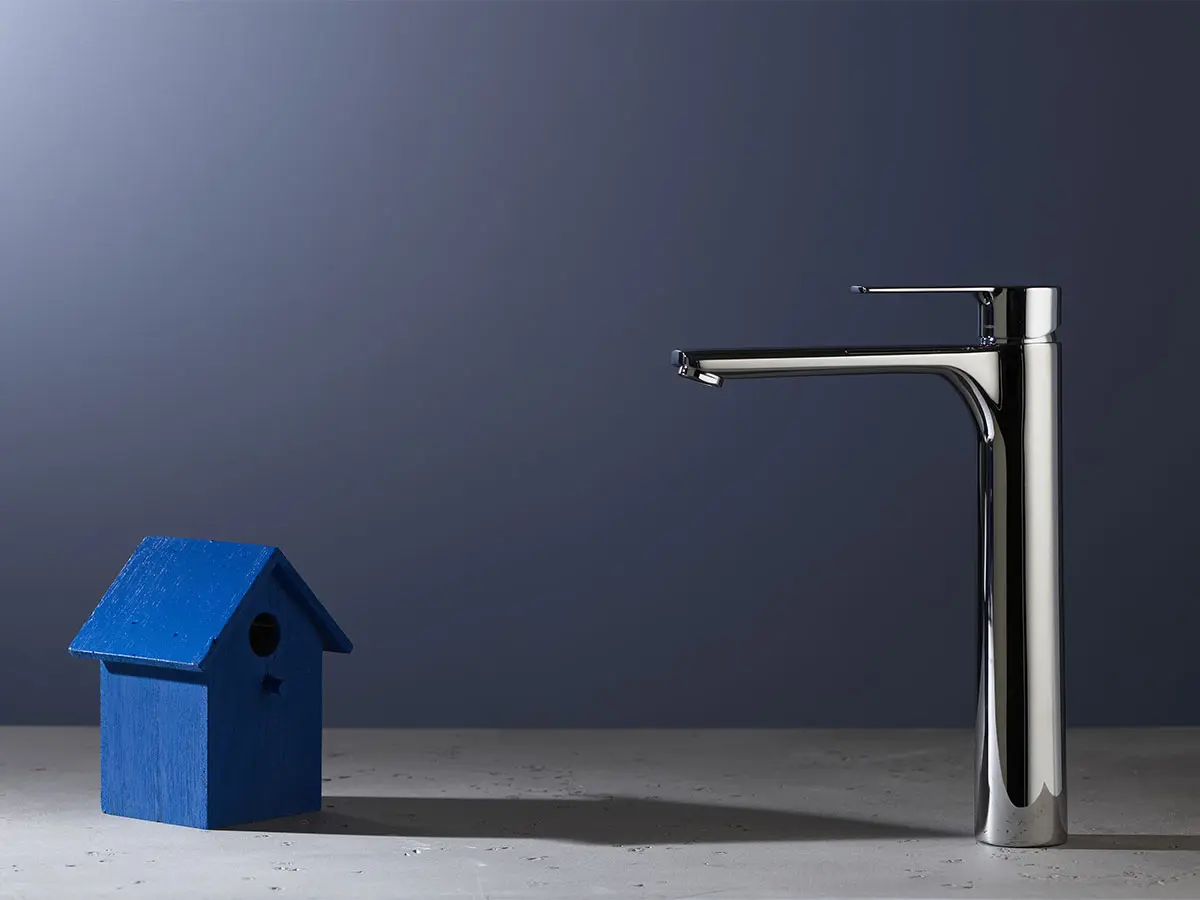 FIMA Carlo Frattini presents Mast, a product with minimal and functional design dedicated to every contemporary bathroom.
Designed by Centro Ricerca FIMA/ FIMA Carlo Frattini Division
FIMA Carlo Frattini, a very well-known Company in the tap industry synonymous with engineering expertise and innovation capability, presents Mast, the complete and wide range of mixers inspired by the archetype of a traditional mixer but reinvented in a modern style with rigorous beauty but smooth shapes.
Mast stands out for the cleanliness of its design: thin and slim lines distinguish the spout and the body of the mixer, the base is integrated and the outline of the lever is more essential and minimal.
Perfect geometric shapes for a functional and rational design that adapt to any bathroom furniture creating a sense of harmonious proportions.
This collection hides also a green soul: the WSC cartridge (Water Saving Cartridge) allows to save both water and energy:  gives the possibility of water saving thanks to  resistance of the handle in opening, that at first snap dispenses cold water in reduced quantity. To have a greater water flow it is necessary to open completely the handle. It saves energy since supplying less water at the first snap, there is a smaller hot water consumption. 
Mast is available with normal or swivel spout and in several versions, i.e. for basin (standard, medium and high size for fitting on every kind of basin), bidet, bath and shower, external or concealed. In addition to the classical finishes like chrome, brushed nickel, white matt and black matt, the new collection is available also in gold. 
FIMA Carlo Frattini confirms with Mast its innovative and ever-changing approach, aimed to offer 100% Made in Italy products featured by cutting-edge design and technology.
BRAND SELECTION
OUR PRODUCTS