Fima Carlo Frattini
INTRODUCES
out∙side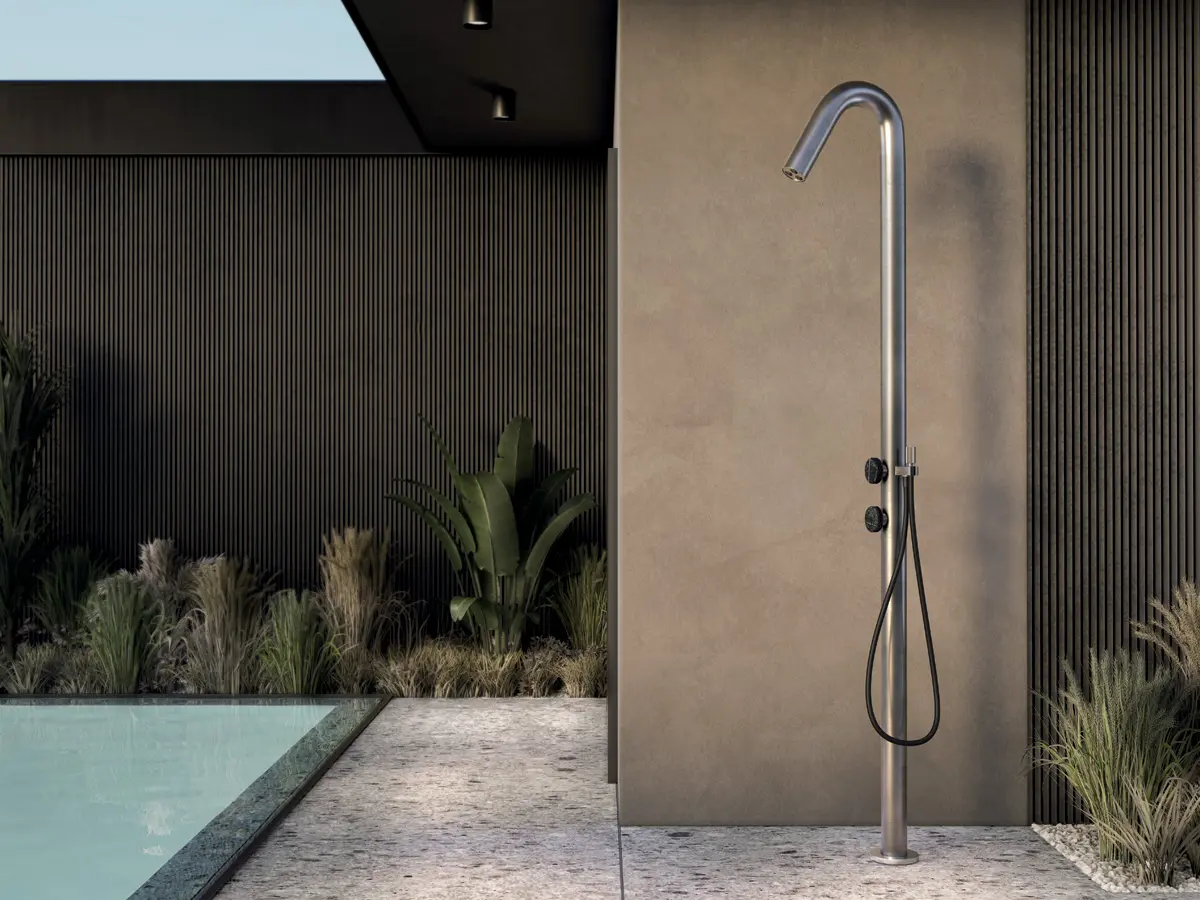 The iconic element are the two handles, they are available in multiple finishes: Steel, Light Grey, Green and Light Blue and in the precious white and black marble versions. 
A perfect combination of aesthetics.
Designed by

Davide Vercelli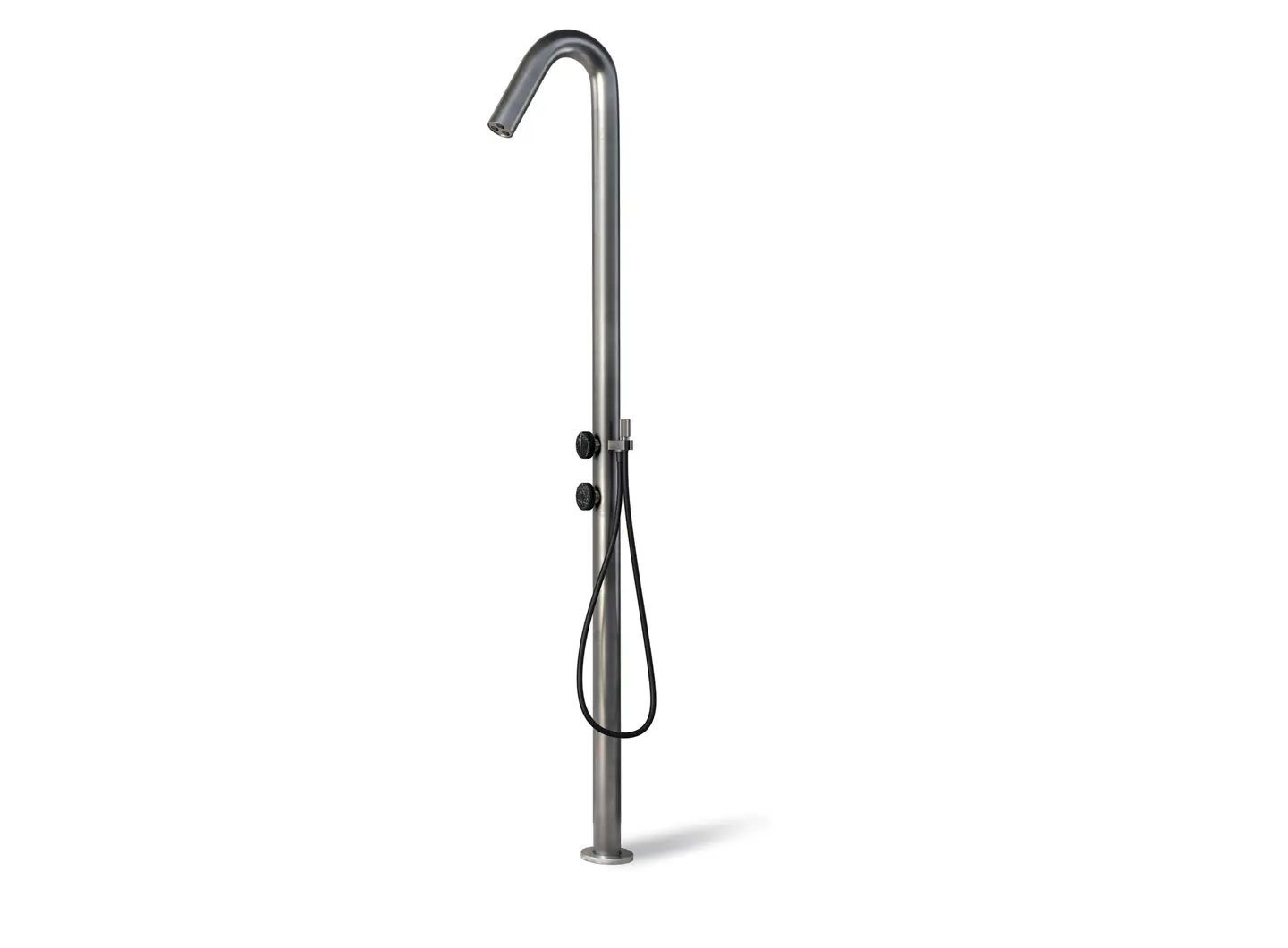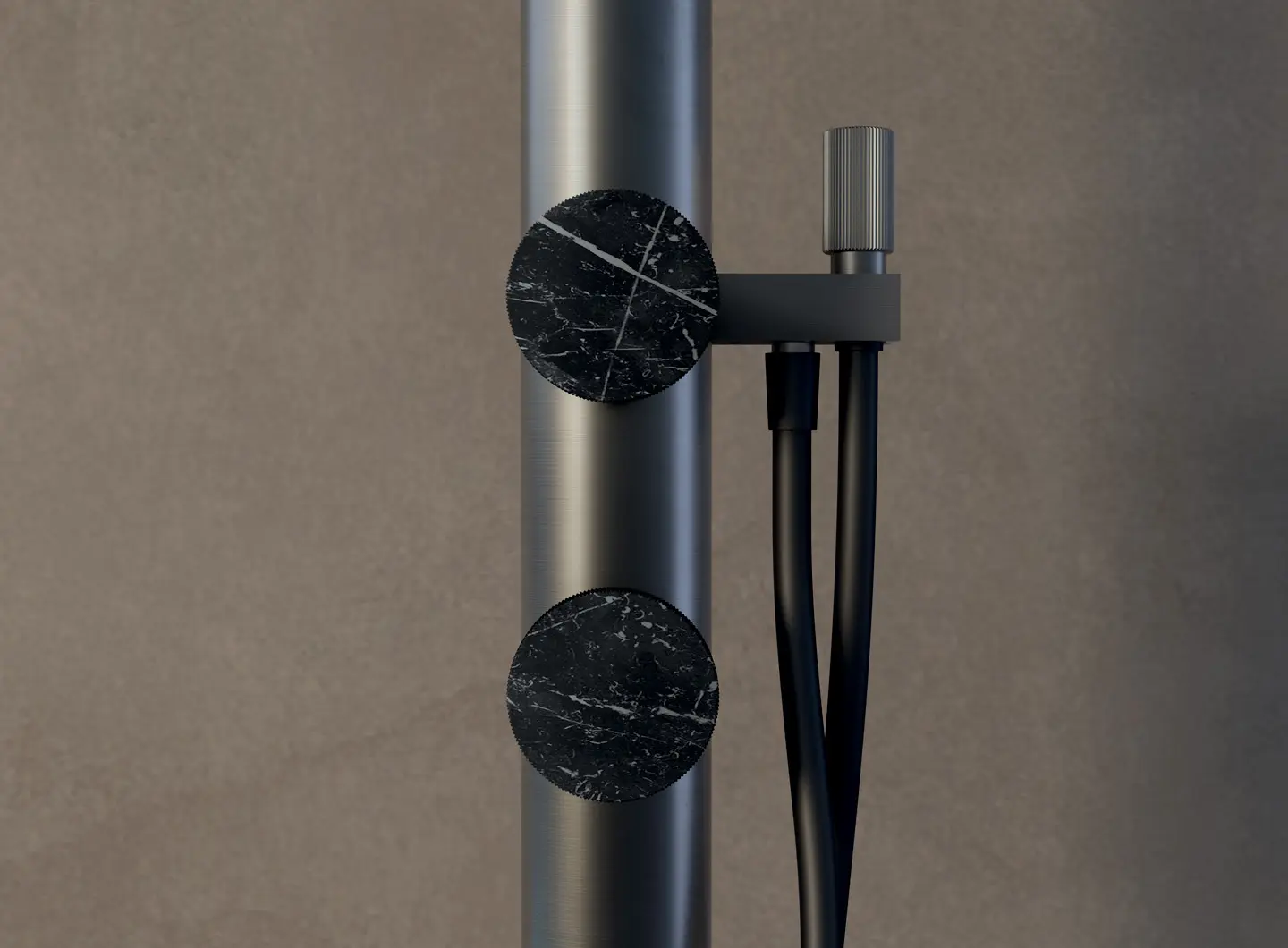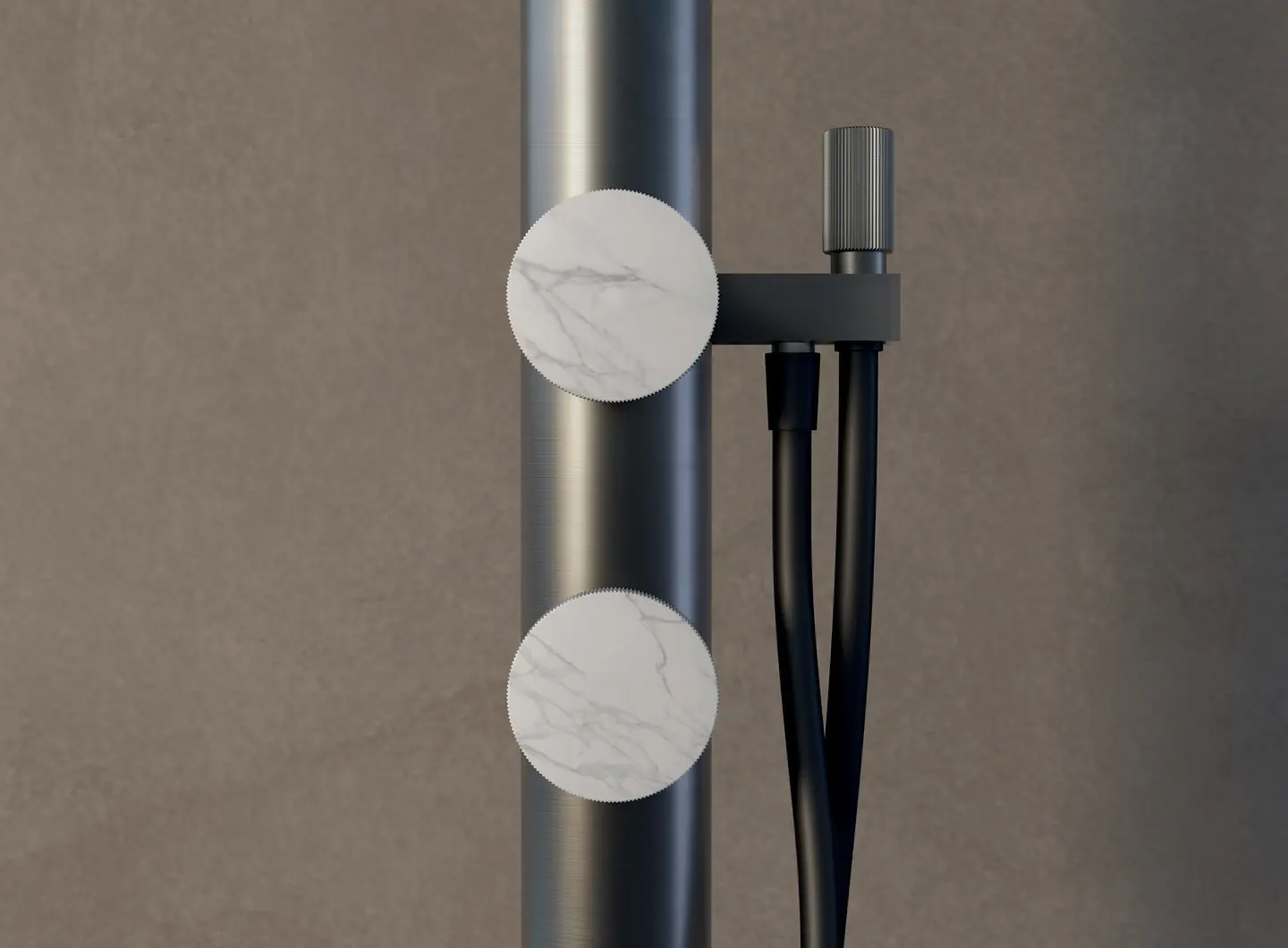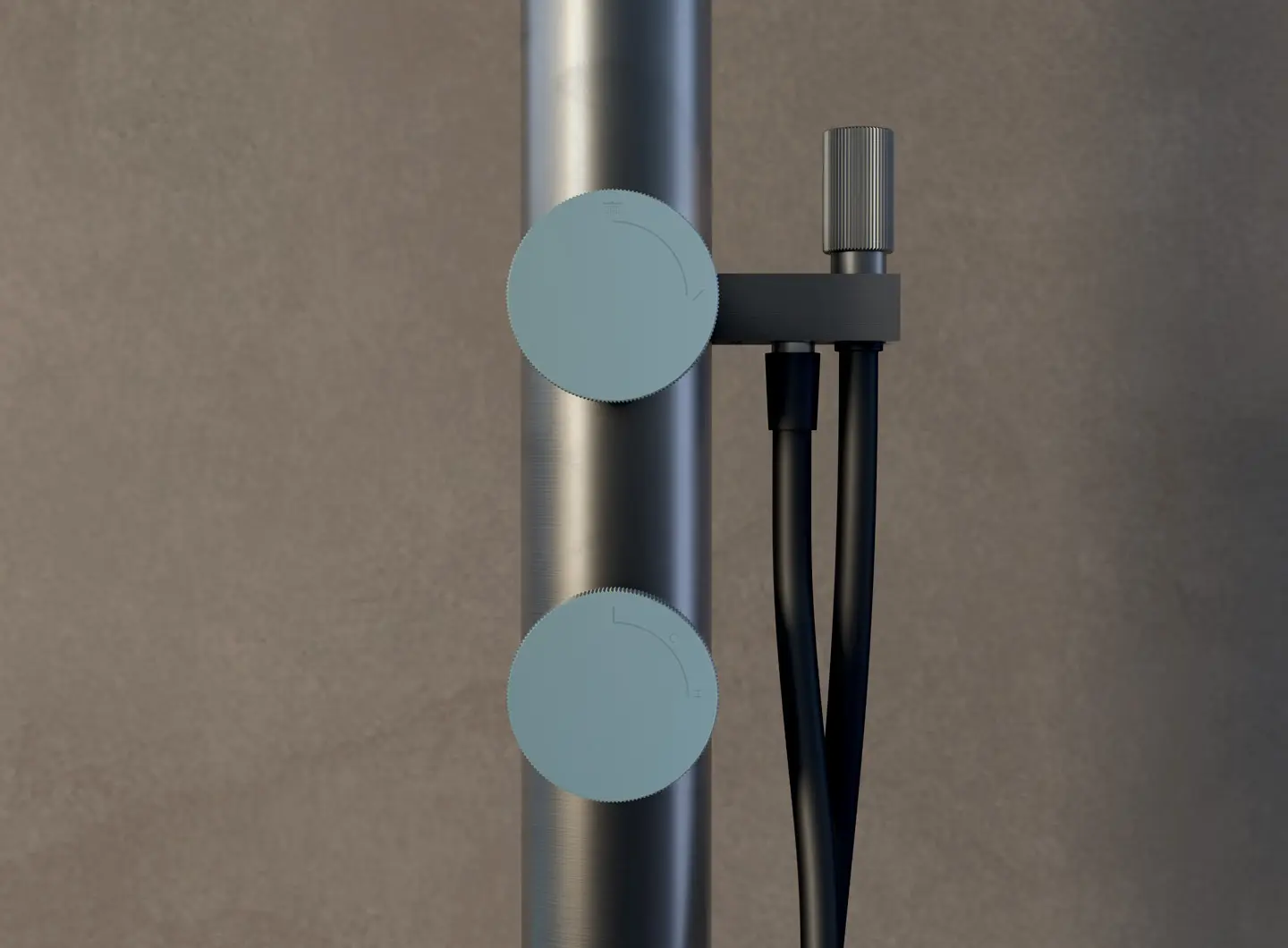 Thanks to its essential design, by Davide Vercelli, OUT∙SIDE  fits elegantly and discreetly into the most diverse contexts, from the garden at home to the spa of a five-star hotel, combining the aesthetics of a passe-partout furnishing element with the characteristics of a distinctive product designed to last over time.
In fact, the rigour of the lines is matched by the absolute purity of 316 steel, chosen for its high performance and inalterability over time: the material of choice in outdoor environments, this particular alloy withstands the stress of atmospheric agents even in saline environments and does not rust even when exposed directly to air or water.
BRAND SELECTION
OUR PRODUCTS