Fima Carlo Frattini
INTRODUCES
Moove
Category: Spa and Wellness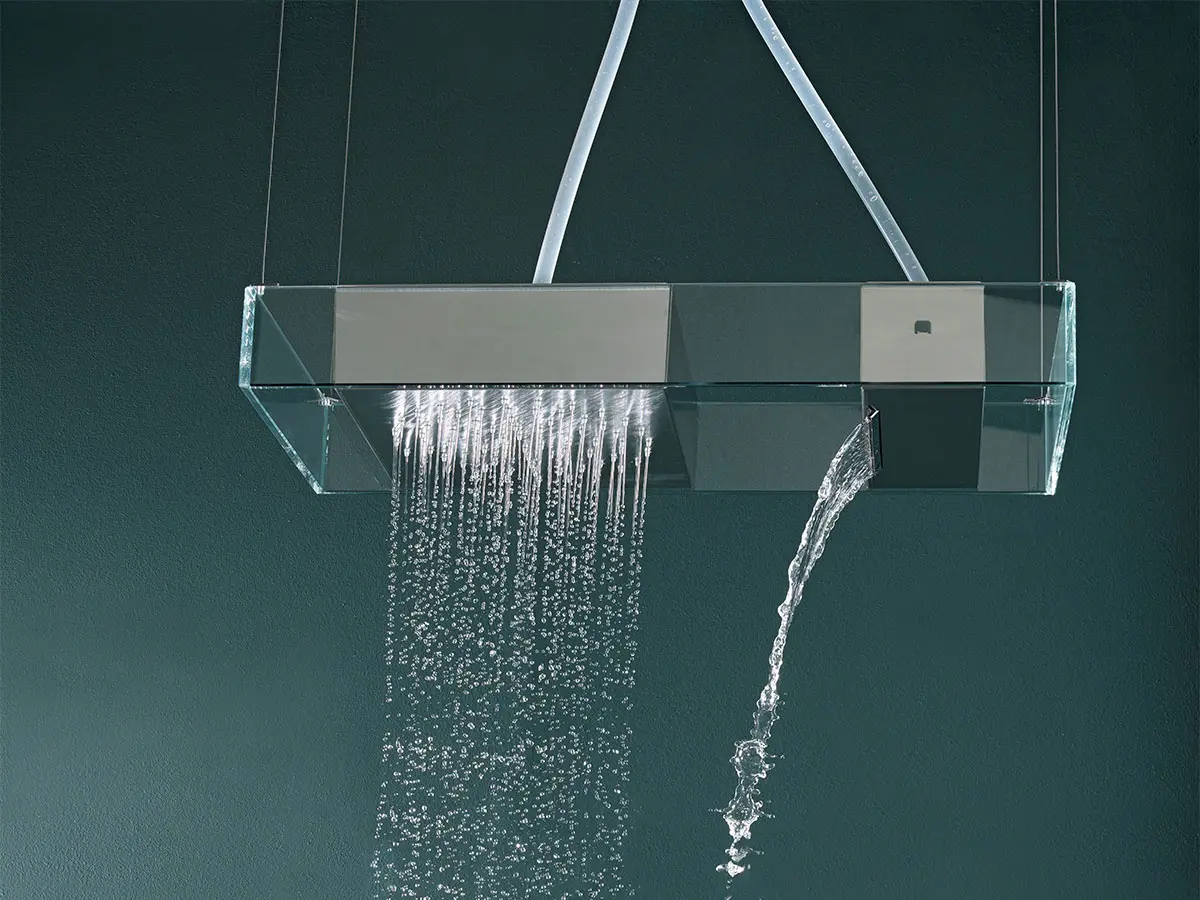 MOOVE, contemporary setting for an ad hoc tailor made showerhead
Designed by Davide Vercelli/ FIMA Wellness Division
Under the same functional and creative influence of NU, Fima Carlo Frattini, a Company that stands out among the tapware manufacturers for its expertise in designing innovation, is now presenting MOOVE the new Showerhead, designed by Davide Vercelli.
In line with the evolution of today's Society and consumers, MOOVE breaks away from the use and construction concepts of a traditional showerhead; it is based on an anticonventional idea of a personalized use with a quick and easy gesture, in addition maintenance becomes simple and fast.
Moove is made of a rectangular minimalist frame with one or more built in steel modules. Two different water functions are available: a traditional rain shower and a waterfall effect. The modules can move within the frame to maximize the wellness area. Consumers can personalize ad hoc MOOVE during the purchase by selecting the installation mode- ceiling or wall mounted - the modules configuration – one or two units of waterfall, one or two units of rain shower or individually waterfall or rain shower or both functions waterfall and rain shower-  and the finishes of the frame and of the shower modules.
Consumers can create original combinations, diversifying frame and modules; glass frame evokes contemporaneity, black metal frame elegance, white frame purity, mirror modules for sophisticated environments, brushed Steel modules for high tech settings.
These customizations create unique experiences, the consumer is the decision maker, the protagonist of his/her own relax.
Innovation and design find their best achievement in the version with tempered glass frame. Glass is an innovative material for showerheads, the frame shapes an invisible and elegant architecture and creates a spectacular scenographic environment within the shower.
The uniqueness  of Moove is its perfect balance between Esthetics and functionality and its extremely easy  maintenance: each component can be easily removed  and placed in water and limescale remover and/or for a better result it can be even put in the dishwasher machine to ensure a lifetime performance.
Moove plays an important role in the evolution of the industry, proving the ability of Fima Carlo Frattini to develop always new solutions in line with the trends of the future.
BRAND SELECTION
OUR PRODUCTS