Fima Carlo Frattini
INTRODUCES
Spillo Tech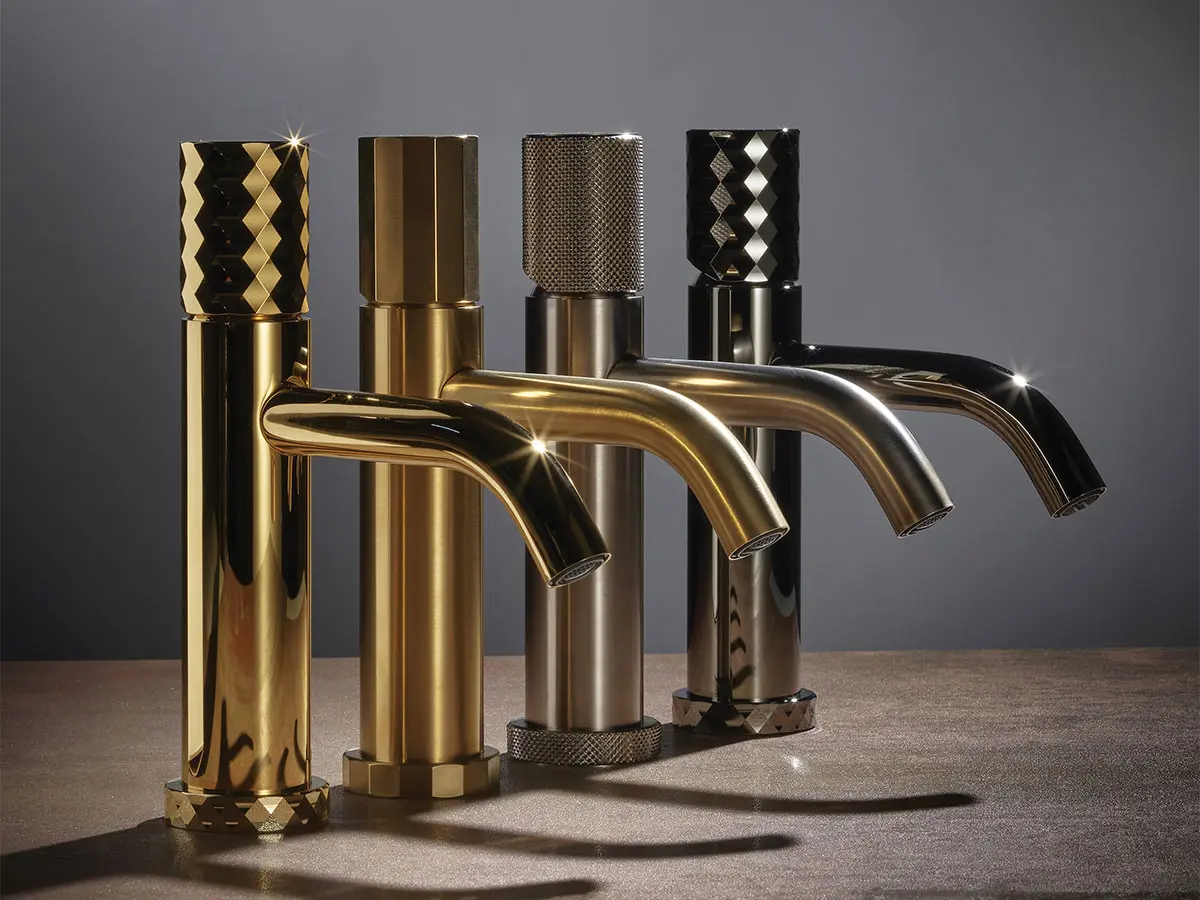 A contemporary and metropolitan look for Spillo Tech, the new entry in the Spillo family of Fima Carlo Frattini
Design Centro Ricerca FIMA
The Spillo collection of Fima Carlo Frattini is enriched by a new model: Spillo Tech. The minimal shapes become iconic thanks to three different precious decorative elements that create an innovative visual language in the bathroom and reflect the identity and the style of the people who live it.
The elegant and simple shapes are enhanced and enriched by stylish textures.Three different material signs that reproduce three-dimensional surfaces with a suggestive connection between base and handle, harmoniously integrated in the mixer. They are: (X) Cross, whose naming reveals an elegant and luxurious faceted surface, inspired by the precious stone diamond, excellent for sophisticated environments; (V) Vertical, characterized by the geometric rigor of a 19 faces polygon; (G) Knurled, a micro-diamond effect with a strongly industrial mood.
A wide range of galvanic finishes make this collection even more exclusive and tailor made - chrome, black chrome, brushed nickel, brushed black chrome, gold, brushed gold - and white matt and black matt as well.
An additional strength of Spillo Tech is its wide range of items; a variety of washbasin mixers, bidet, bath mixers, shower and shower sets.
Spillo Tech is the result of a different way to design simplicity. The care for details transforms a timeless mixer into a trendy one. 
BRAND SELECTION
OUR PRODUCTS