Fima Carlo Frattini
INTRODUCES
So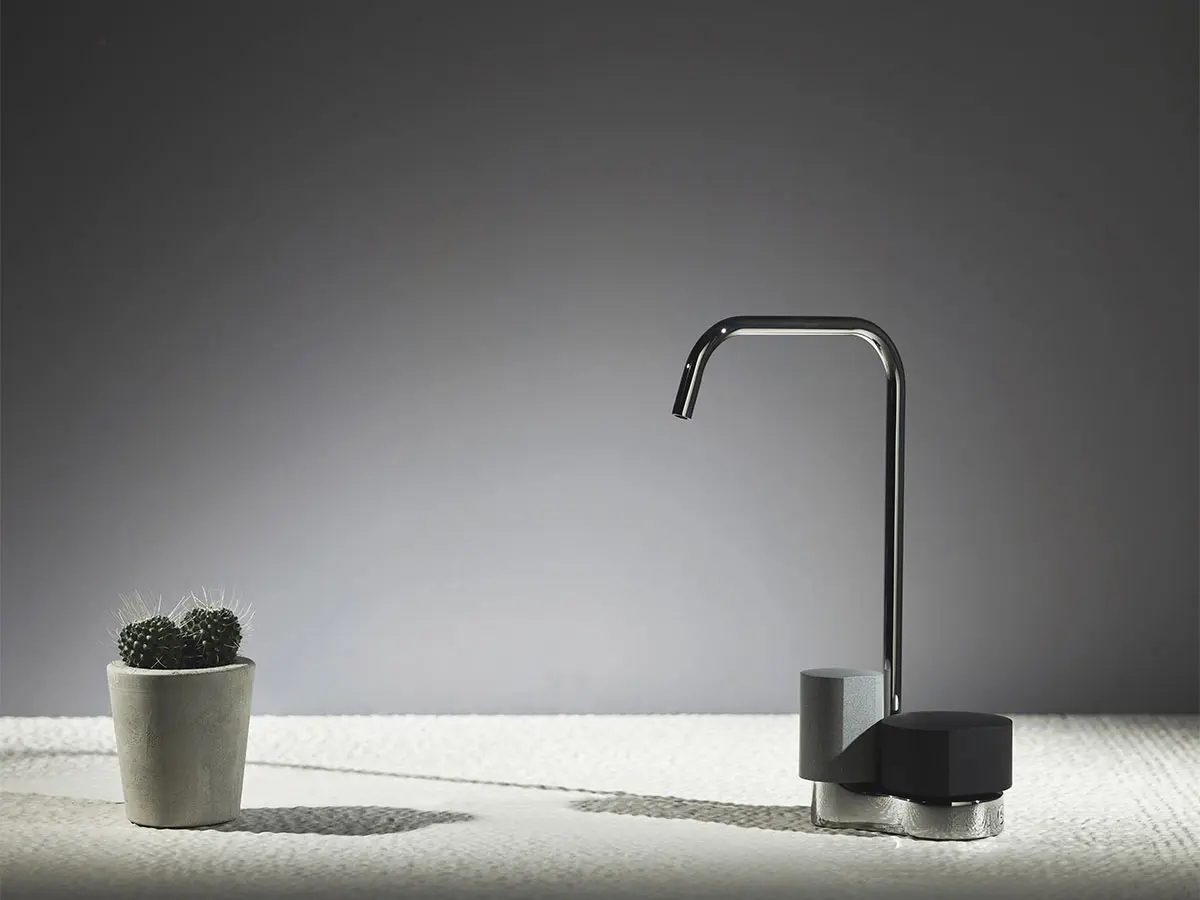 FIMA Carlo Frattini presents SO, the evolution of a mixer revisited with a contemporary twist.
Design Davide Vercelli
The formal elegance, the innovative functionality, the modularity and the water saving feature are SO peculiarities, the new mixer with double control created by FIMA Carlo Frattini, who stands out among the tapware manufacturers for  its expertise in designing innovation.
Davide Vercelli with SO explored the ways of operating a tap and designed a product that overcomes the limits of a traditional mixer. Water quantity and water temperature can be easily set to make the use of the tap more comfortable and efficient. 
As a result of a study on habits, ergonomics and efficiency, SO is born with two handles, whose function is defined by their dimension and their position. On the left, a smaller and taller handle to set the water temperature. On the right, a larger shorter handle regulates the flow rate. 
The distinctive mark of the whole collection is the shape of the handle, a cylinder, cut in its section and slightly rounded. A detail that proves the keen attention of the company to aesthetics, as well as ergonomics; the cut helps to turn on and off the water in full comfort. SO wants to be the perfect balance between design and functionality.
Another important feature is given by the wide choice among chromatic and materials combinations, allowing full personalization and the creation of special moods and styles in the bathroom. Six different galvanic finishes are available (chrome, black chrome, brushed black chrome, brushed nickel, gold and brushed gold) and two colors (white matt and black matt). They can be mixed or selected mono color based upon the need and the wish of the consumer. In addition, the handles can be chosen among three materials: grey concrete, dark wood or light wood. The result is a tap with a strong personality, that stimulates touch and sight.
The green soul of SO is in the spout, that with a 10 mm diameter saves water without preventing the consumer from enjoying the nice flow.
The collection is completed by a variety of basin taps (double control, single hole, widespread and wall mounted mixers), bidet, bath and shower mixers.
SO was awarded the international prestigious Design Plus powered by ISH 2019 for its perfect combination of technology and design.
BRAND SELECTION
OUR PRODUCTS