VOLARE
An extremely versatile project, iconic and evergreen.
Elegant kitchen design, practicality, usefulness, sinuosity of the shapes make Volare extremely versatile, iconic and ever green; it offers lightness, solidity and functionality at one time.
"PENSO CHE UN SOGNO COSÌ NON RITORNI MAI PIÙ..."

Domenico Modugno
ELEGANT DESIGN, PRACTICALITY
"Each of us is, in truth, an image of the great gull, an unlimited idea of freedom without limits"
Richard Bach


ELEGANCE AND DESIGN.
The sense of continuity from the kitchen to the living area is emphasized by the sinuous silhouette or the horizontal cuts of the volare in lacquer, wood, yellow pine, glass. finishes that take place in luminous and spacious rooms.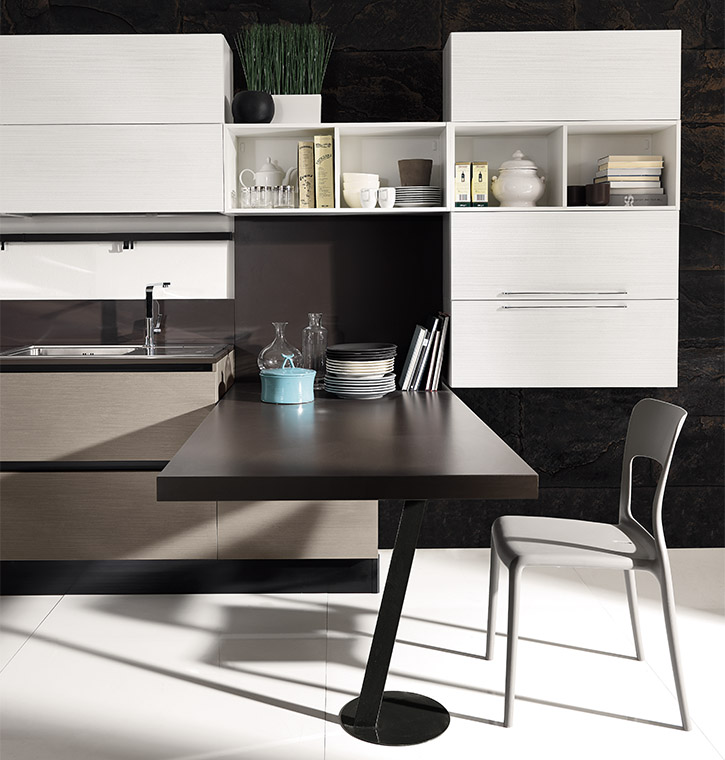 Product Overview
Yellow Pine Tinto Cenere and Yellow Pine Laccato bianco. Unicolor worktop moka 2 cm thick.
BRAND SELECTION
OUR PRODUCTS