NIGHT COLLECTION
Category: Kitchen furniture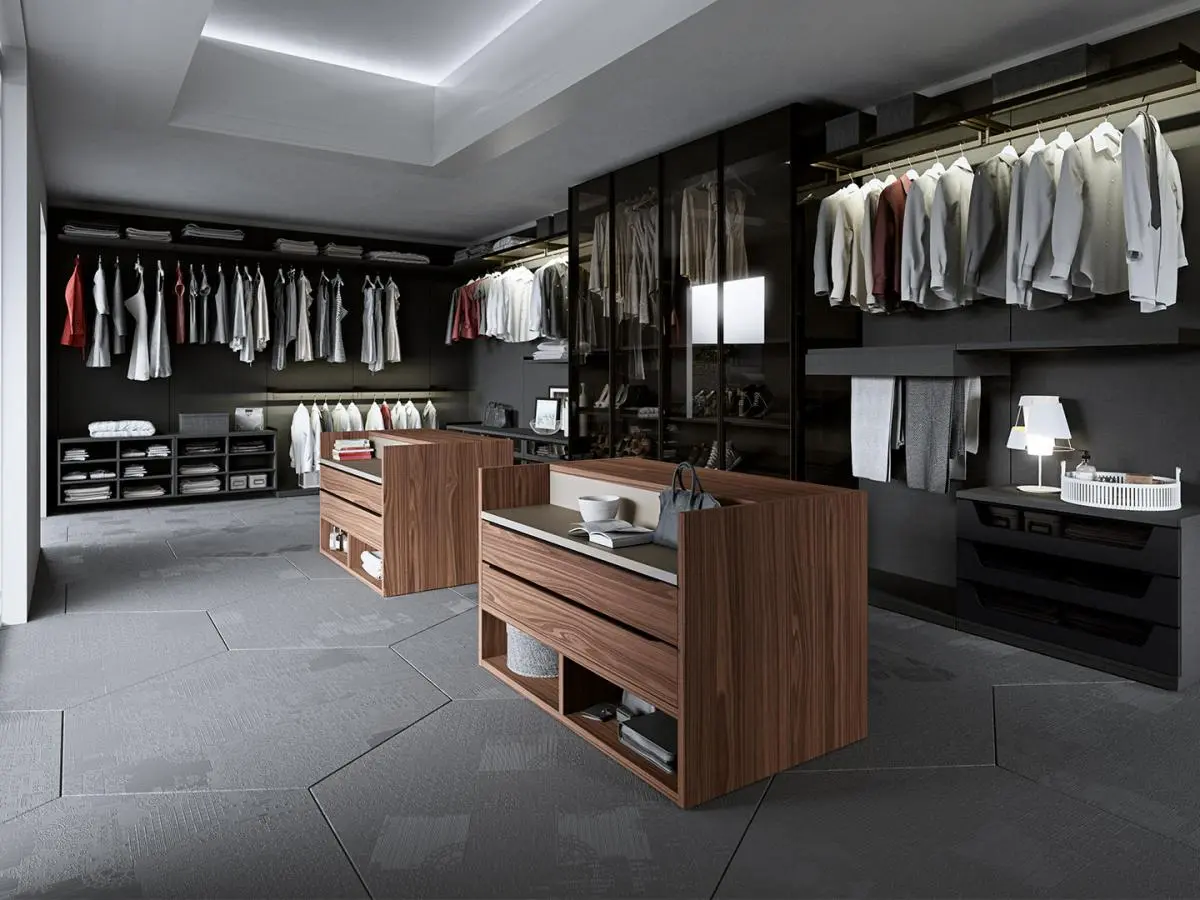 From the most rigorous design to the most contemporary interpretations.
Looking for an intimate and discreet space where your own personality takes shape through the maximum compositional versatility and the definition of an even more customized aesthetic.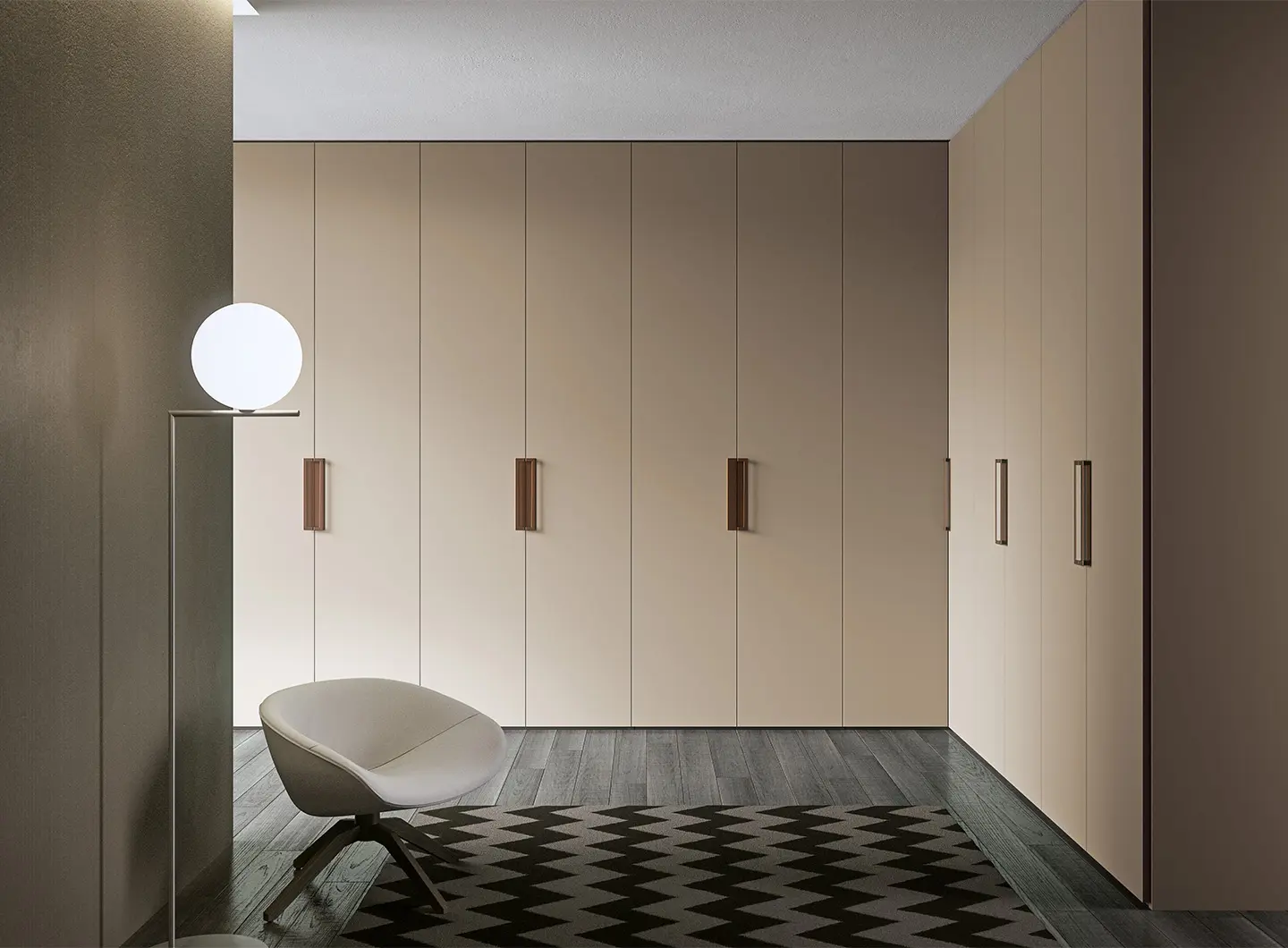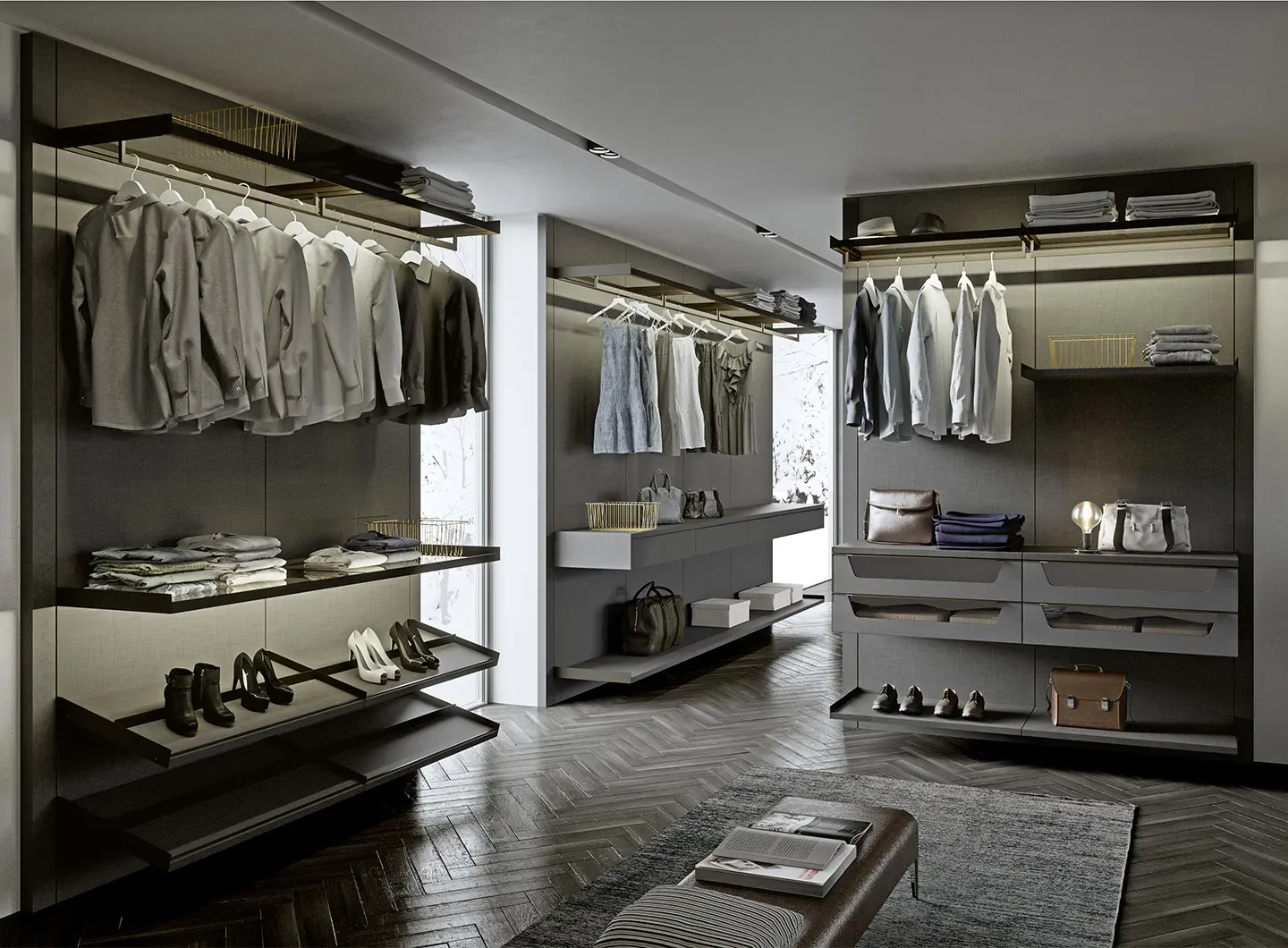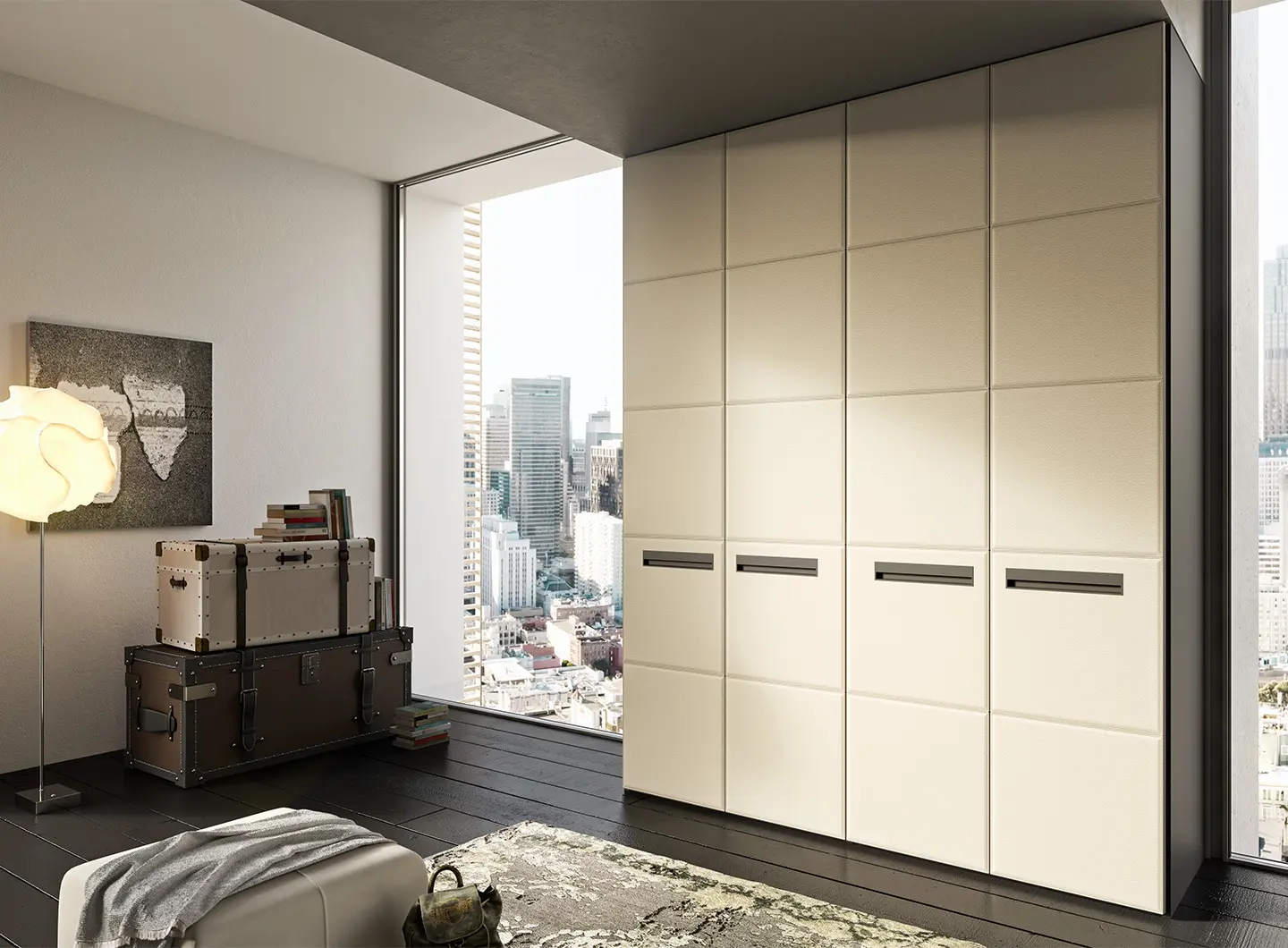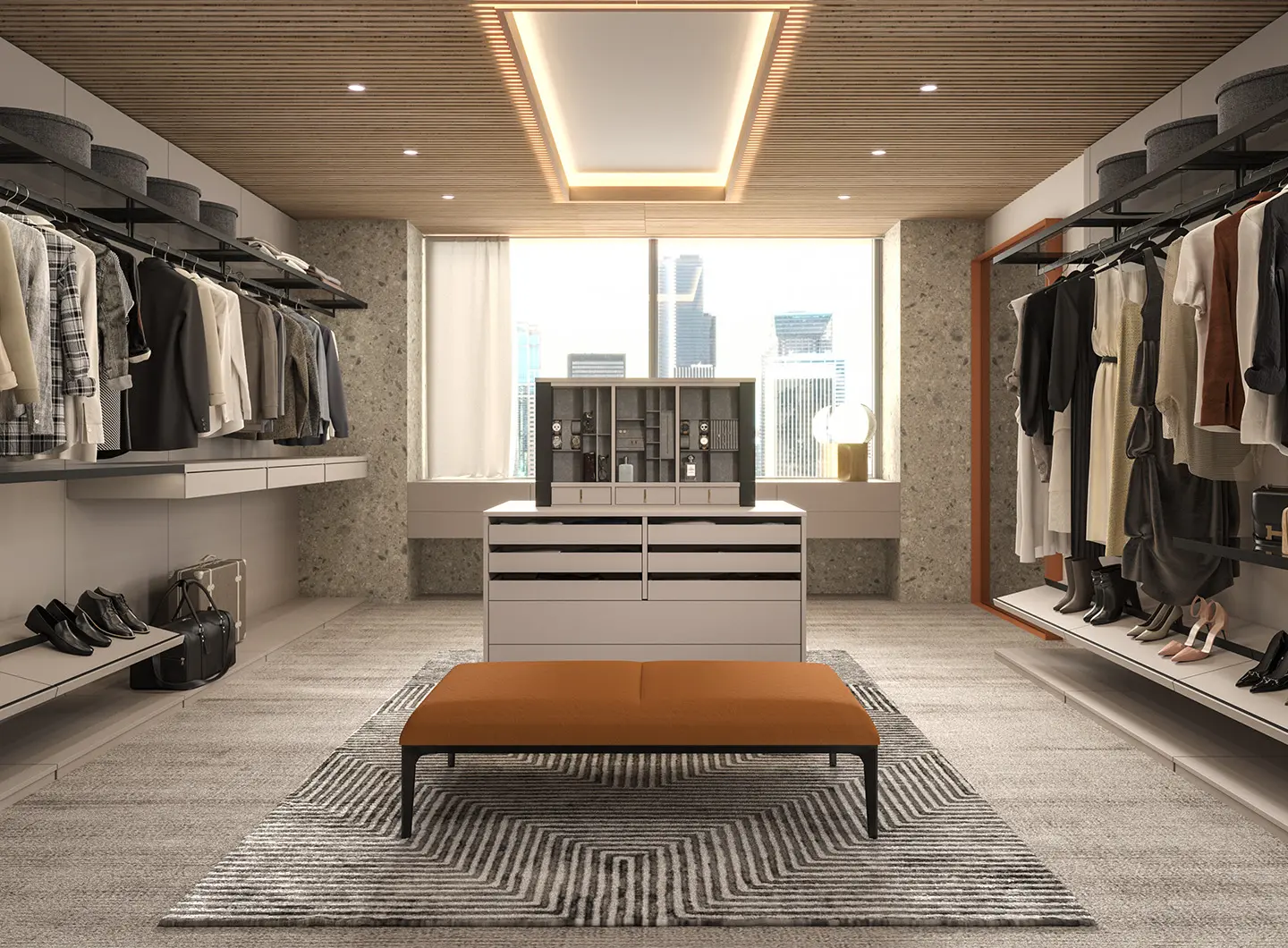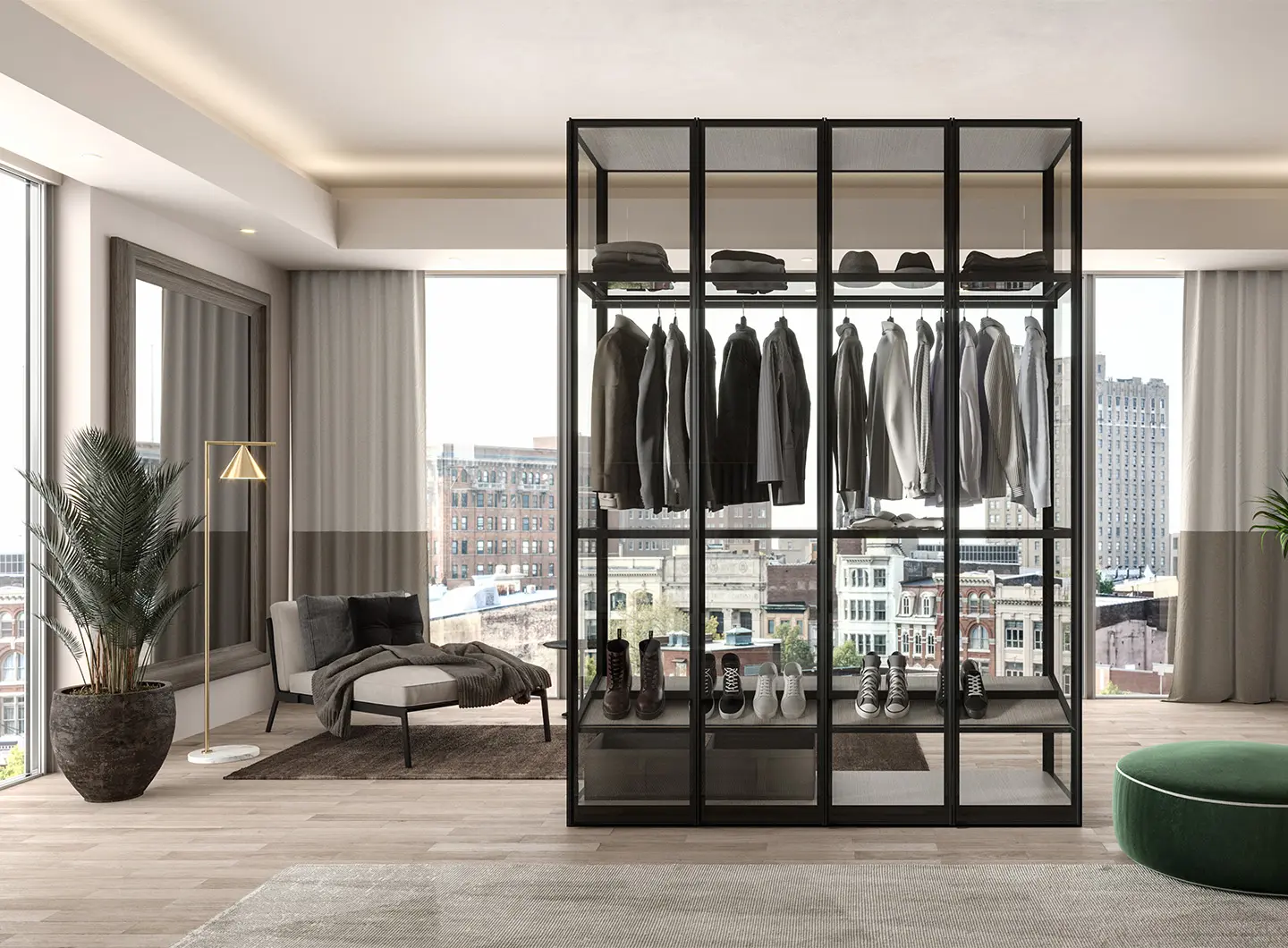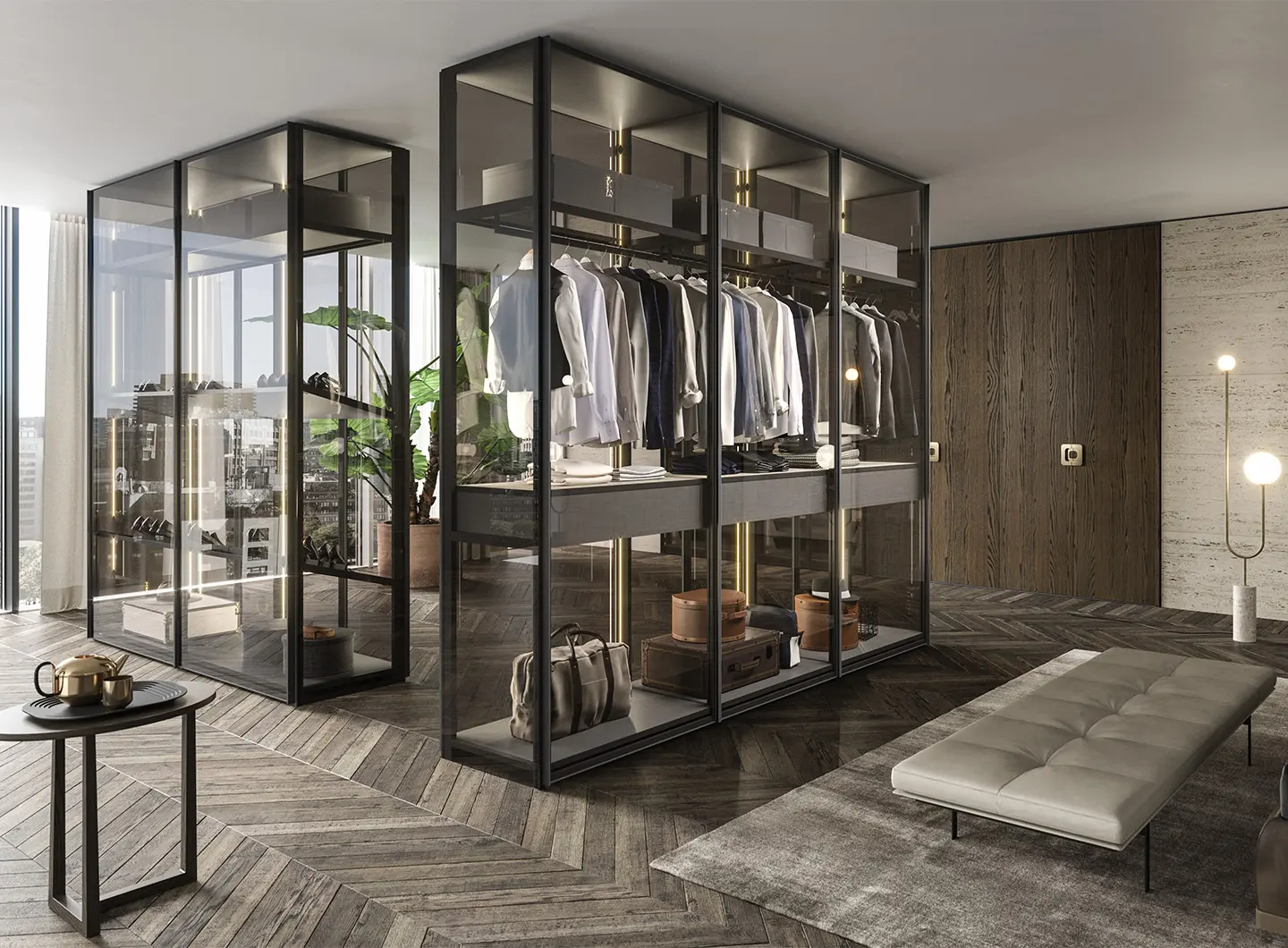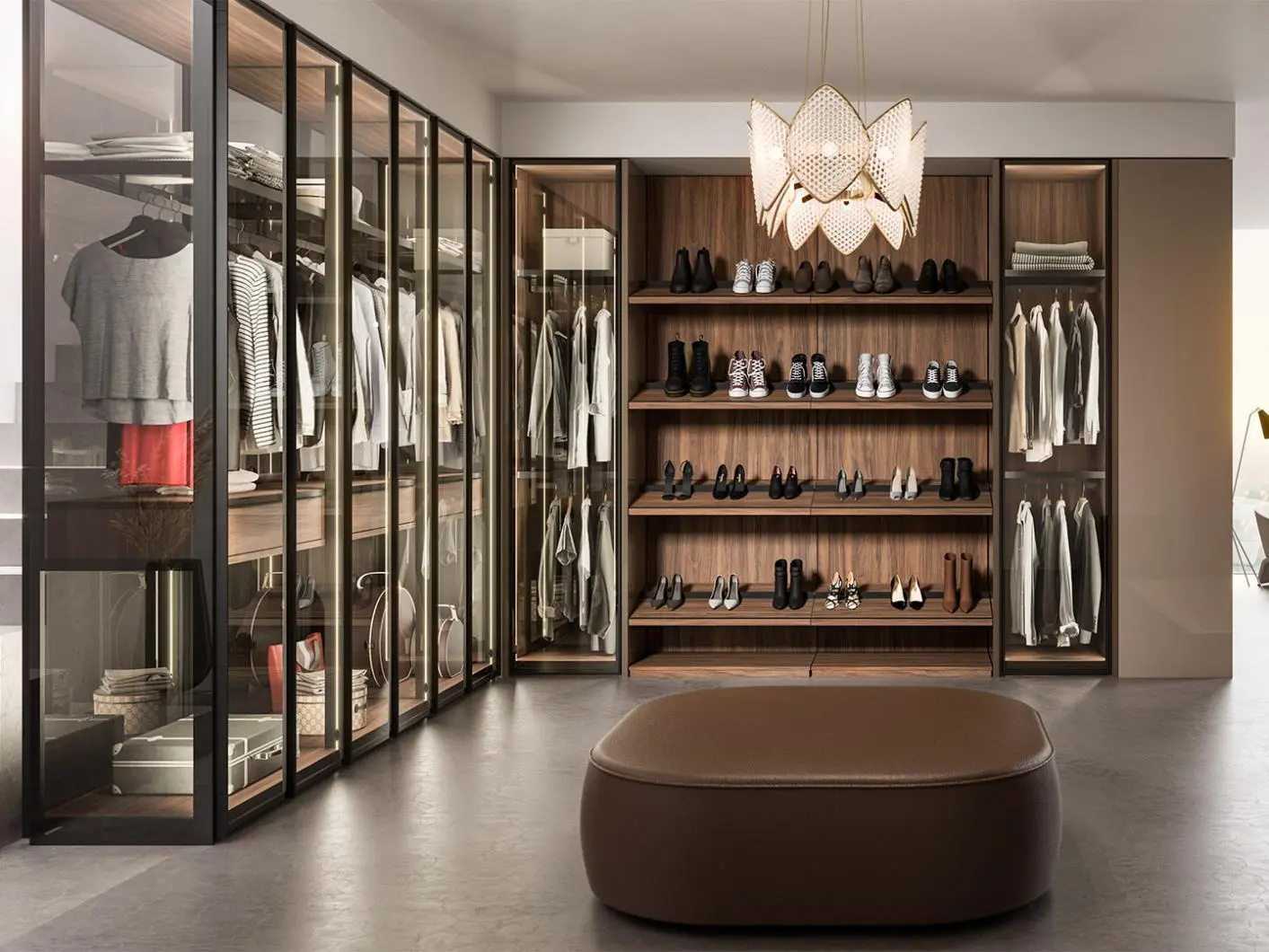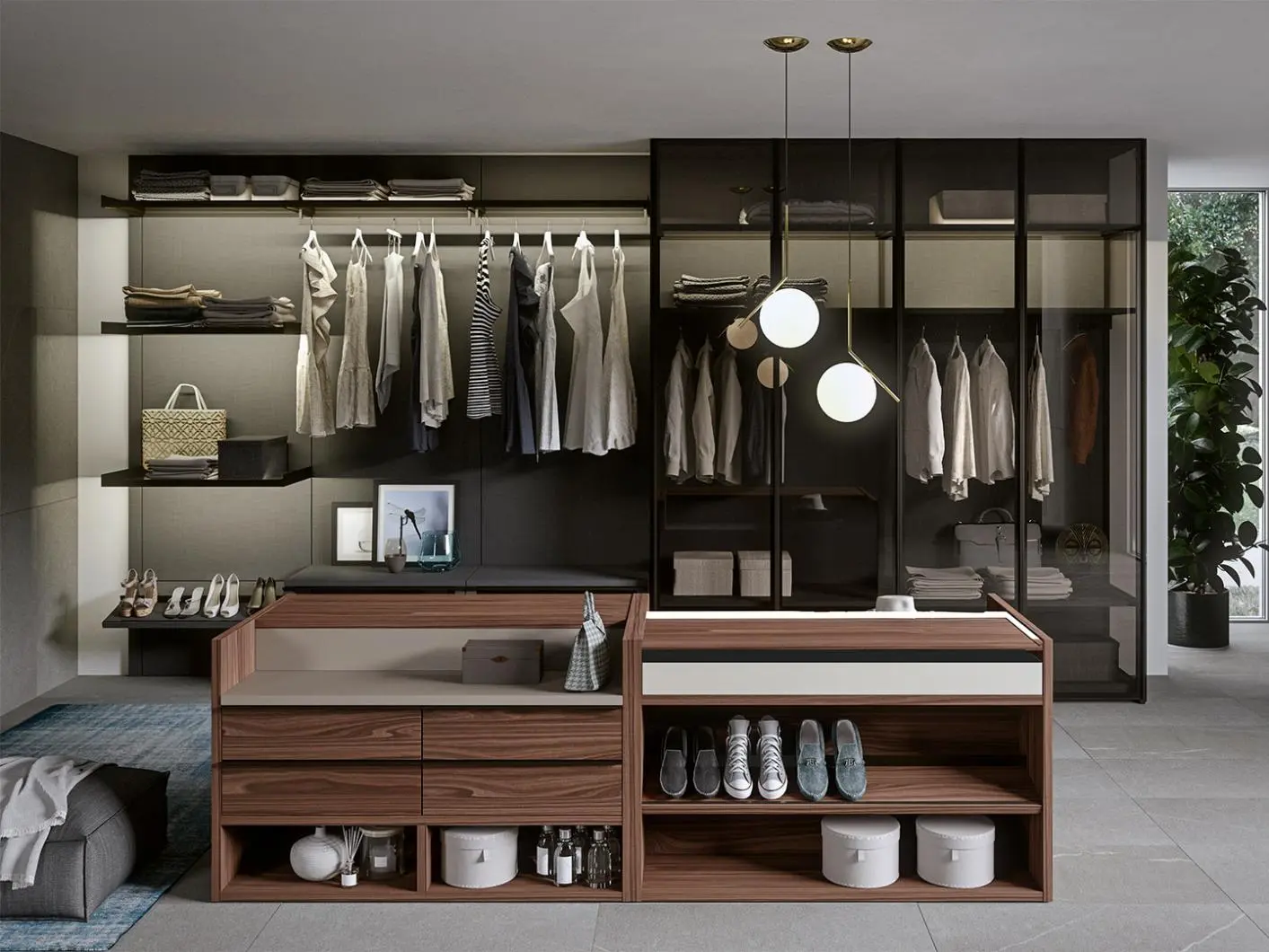 THE UNBEARABLE LIGHTNESS OF GLASS.
Wardrobe Collection offers versatile design solutions for the sleeping area that combine technology and innovation with the finest craftsmanship. Each product is the result of careful research aimed at designing any tailor-made space. A meticulous search for materials and details which makes every product a real interior design element.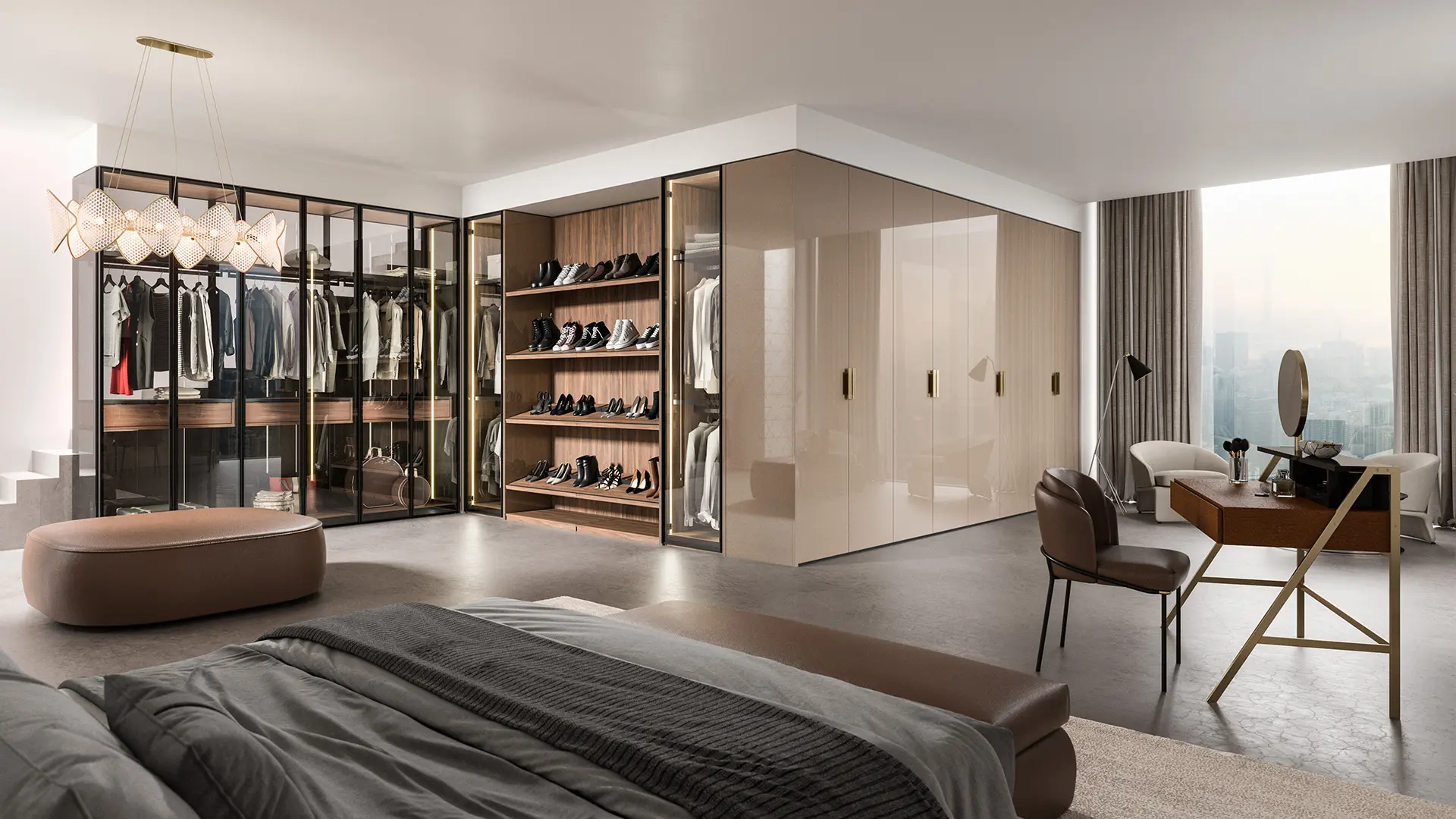 THE PERFECT BALANCE BETWEEN ELEGANCE AND FUNCTIONALITY.
Bright door with metal brown aluminum frame and smoked glass. Aluminum shelves with glass and Led lightings. LPL caracalla walnut structure.Hinged door wardrobe in glossy lacquered taupe finish with Twin handle in gold finish. Compartment equipped with
anthracite LPL shelves and shirt organizer box.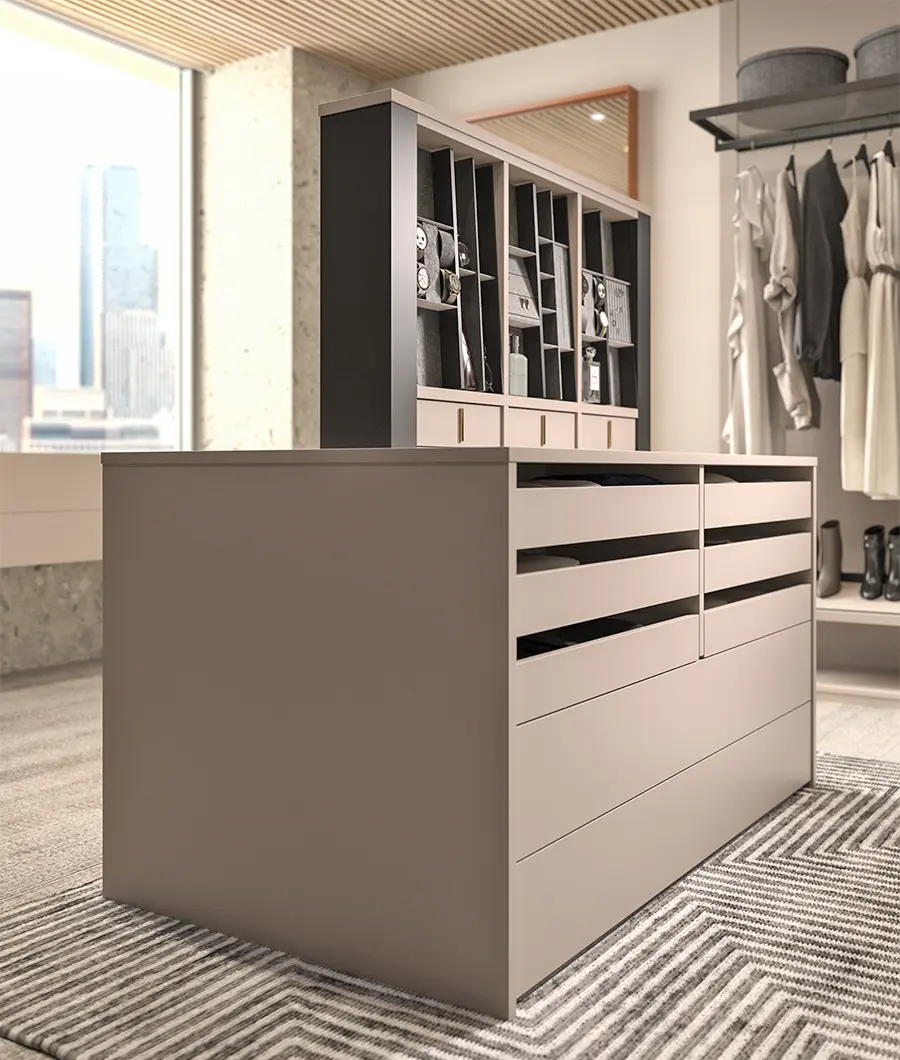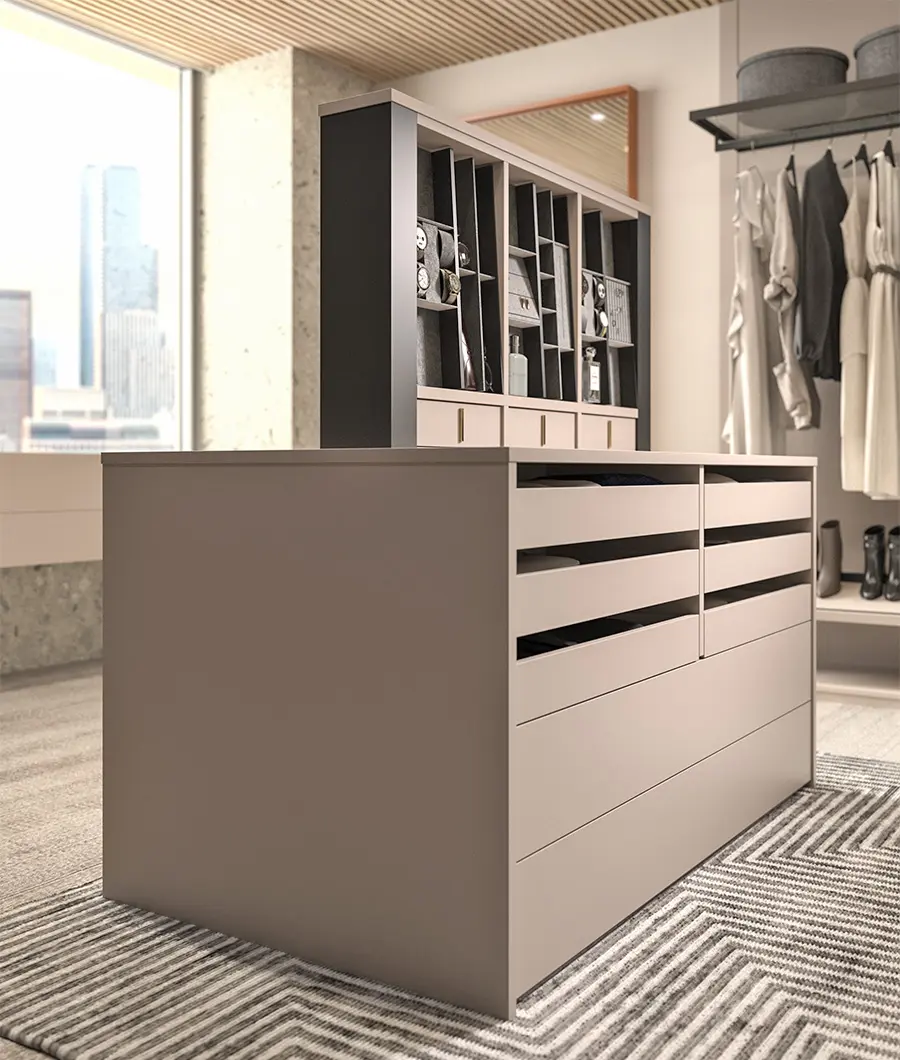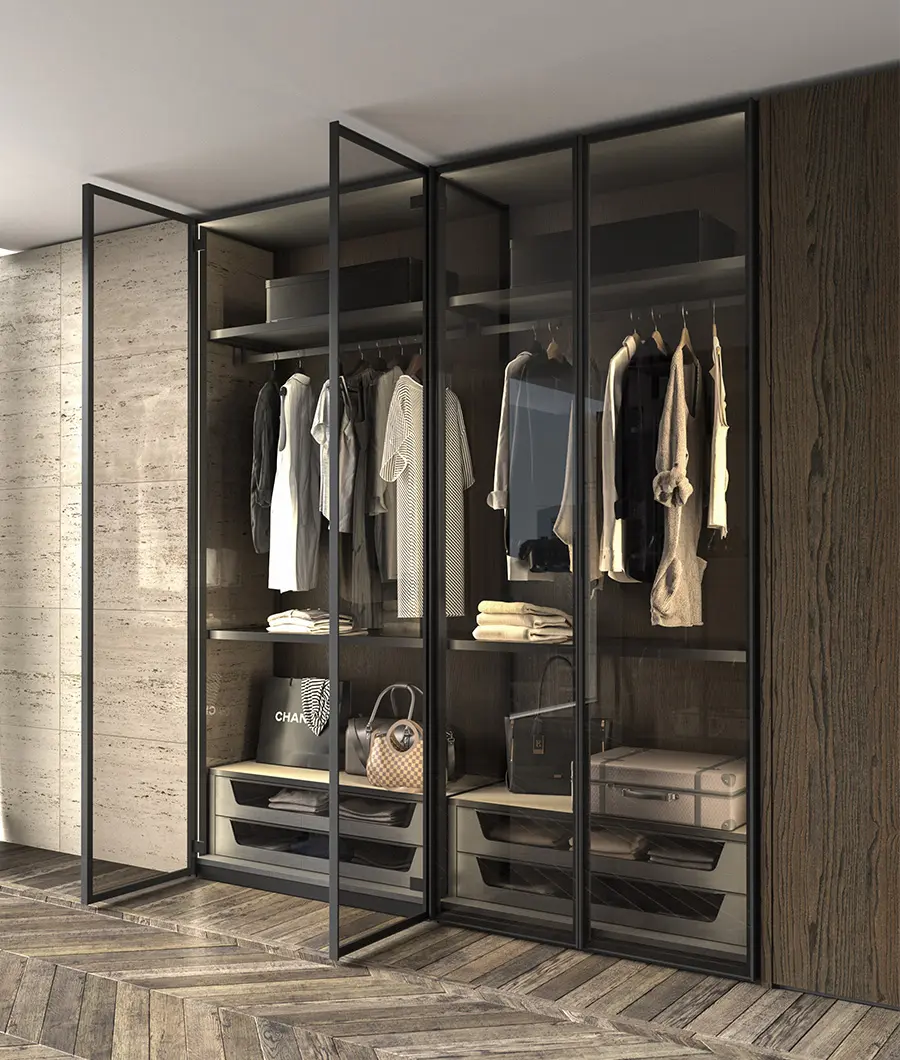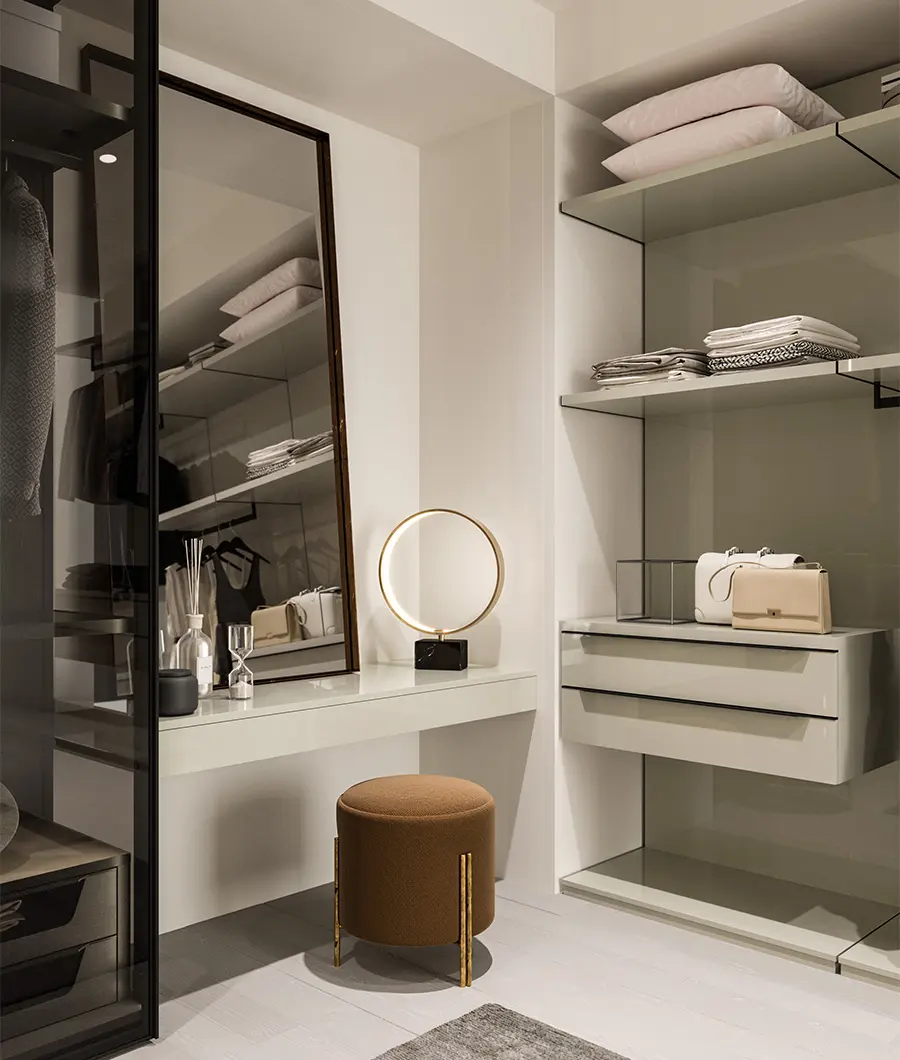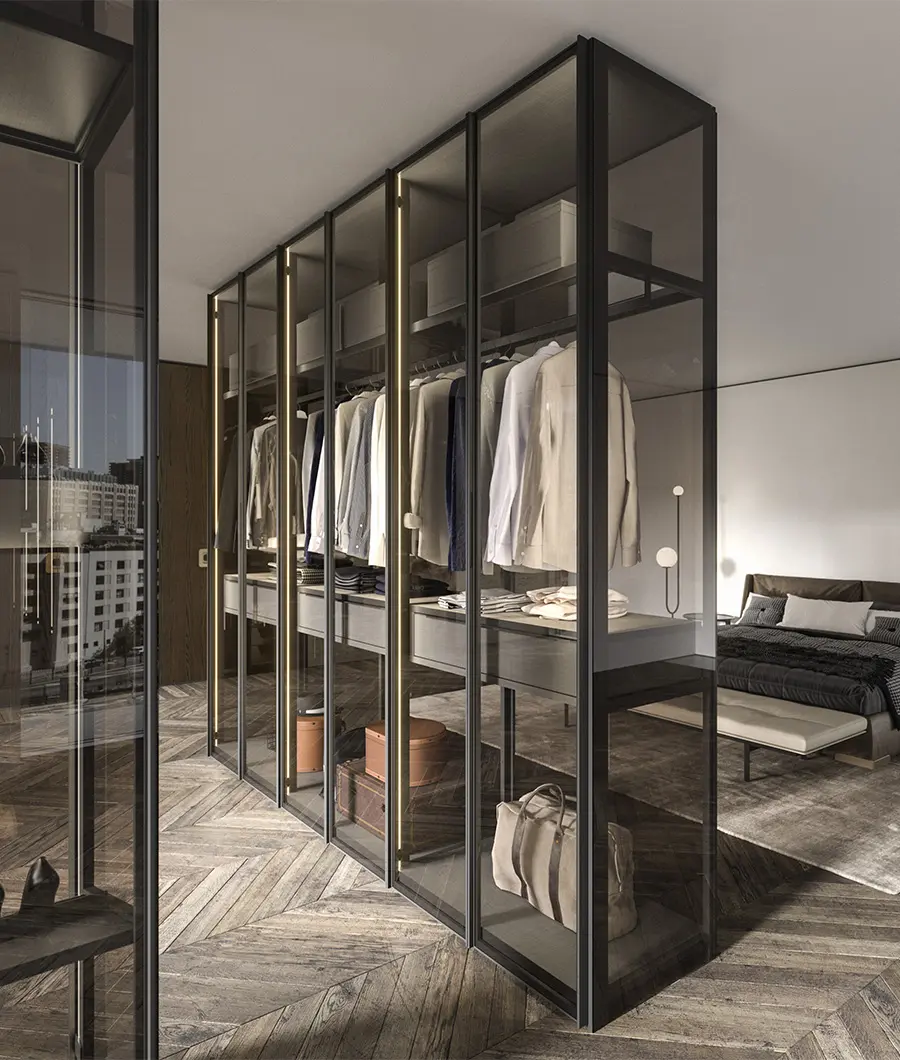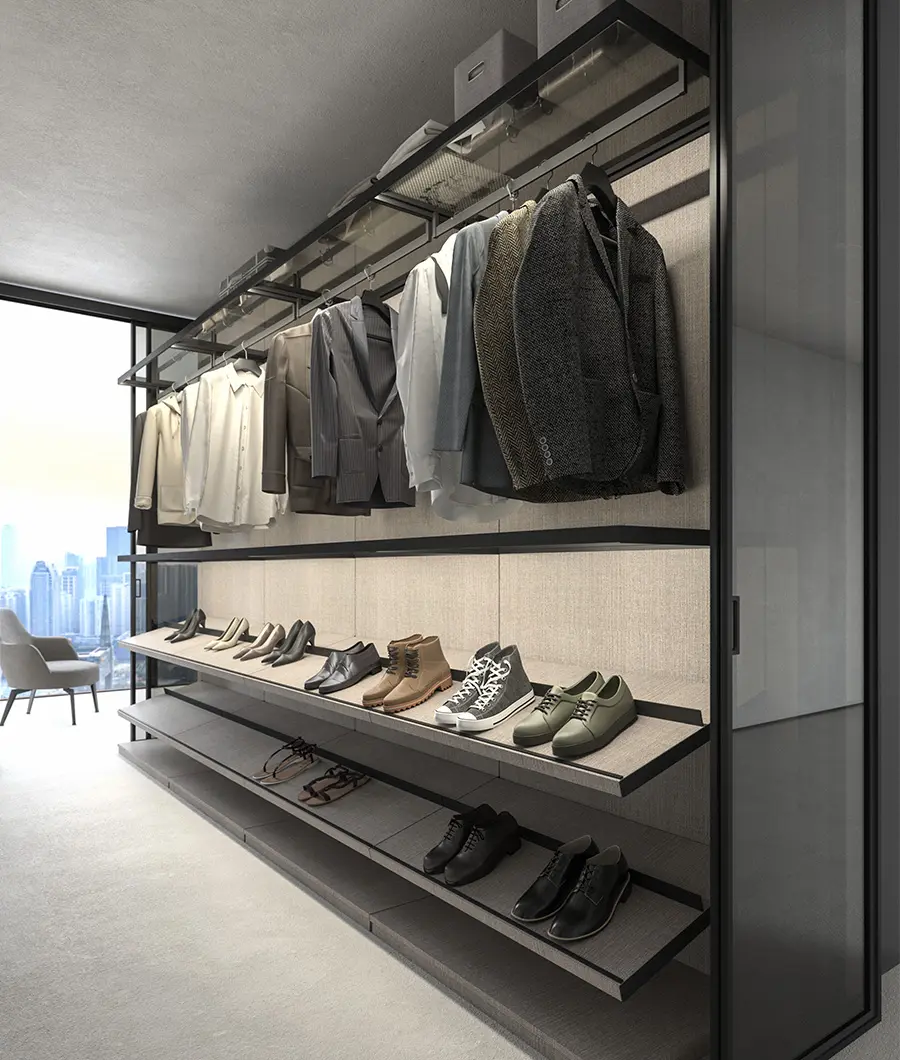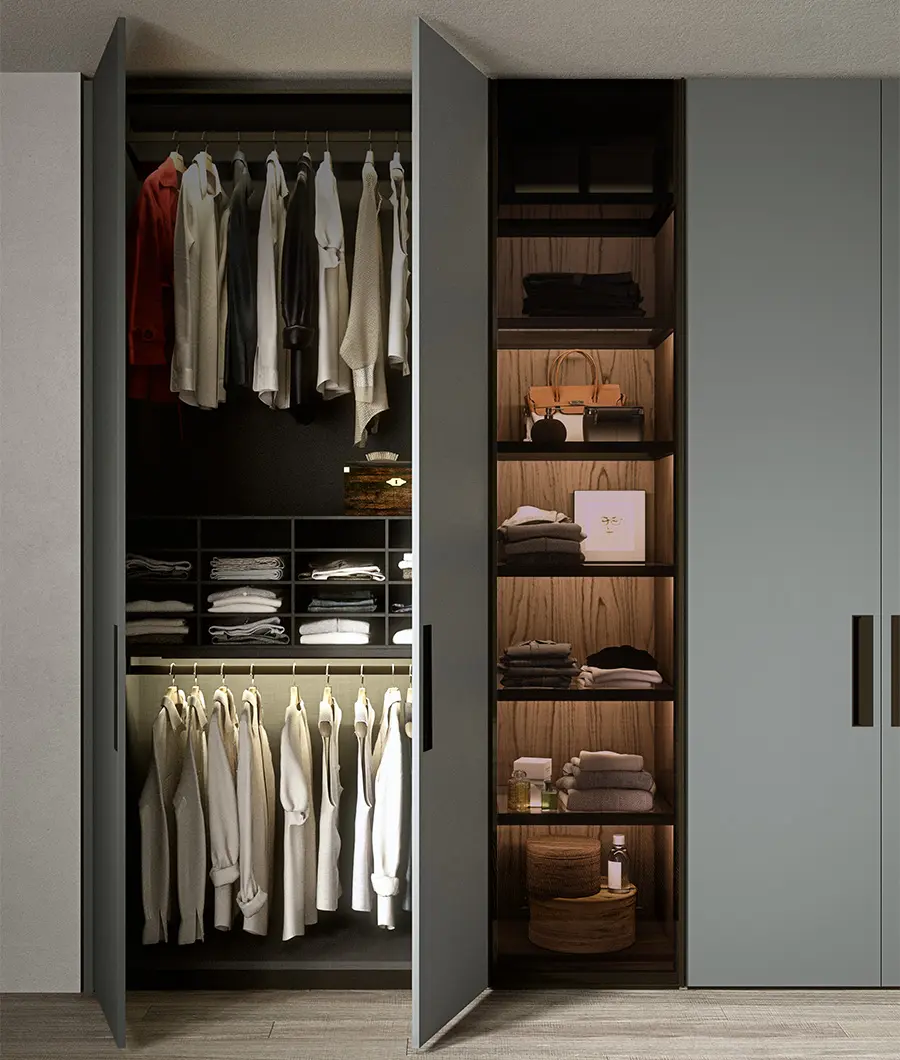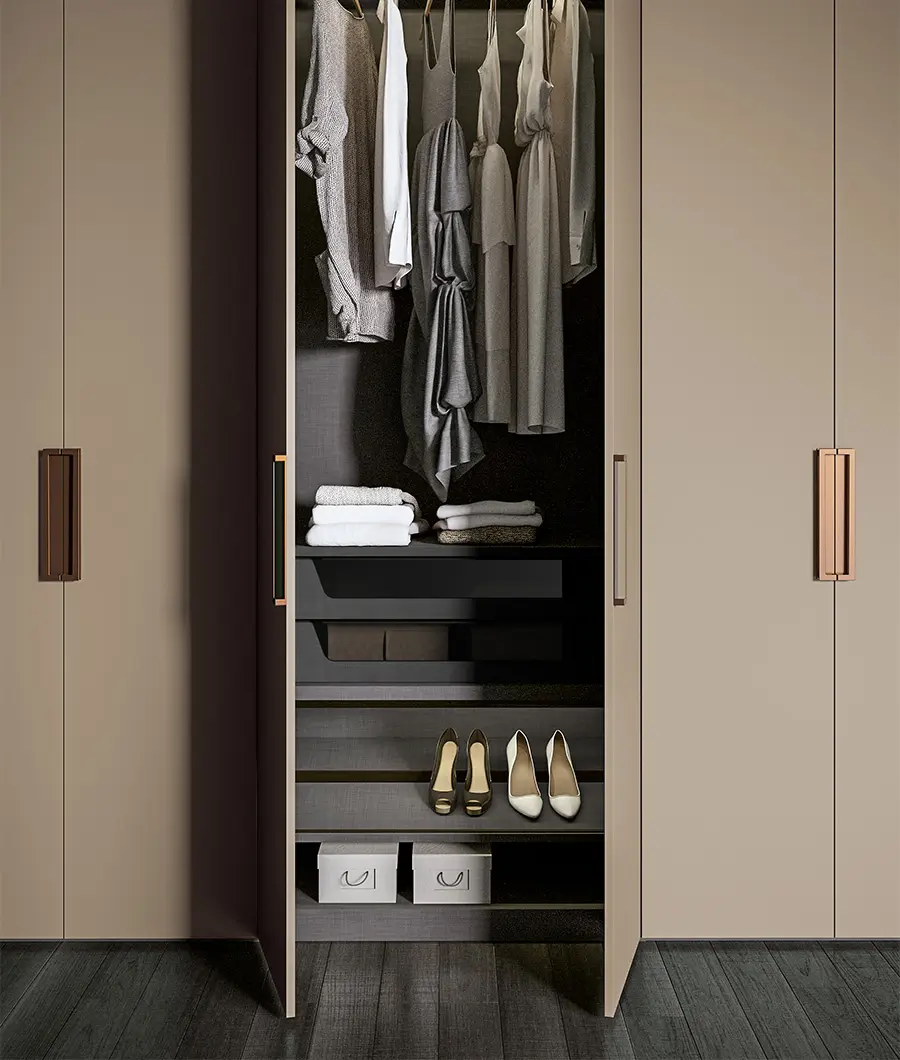 THE LUXURY OF UNIQUENESS IS IN THE DETAILS.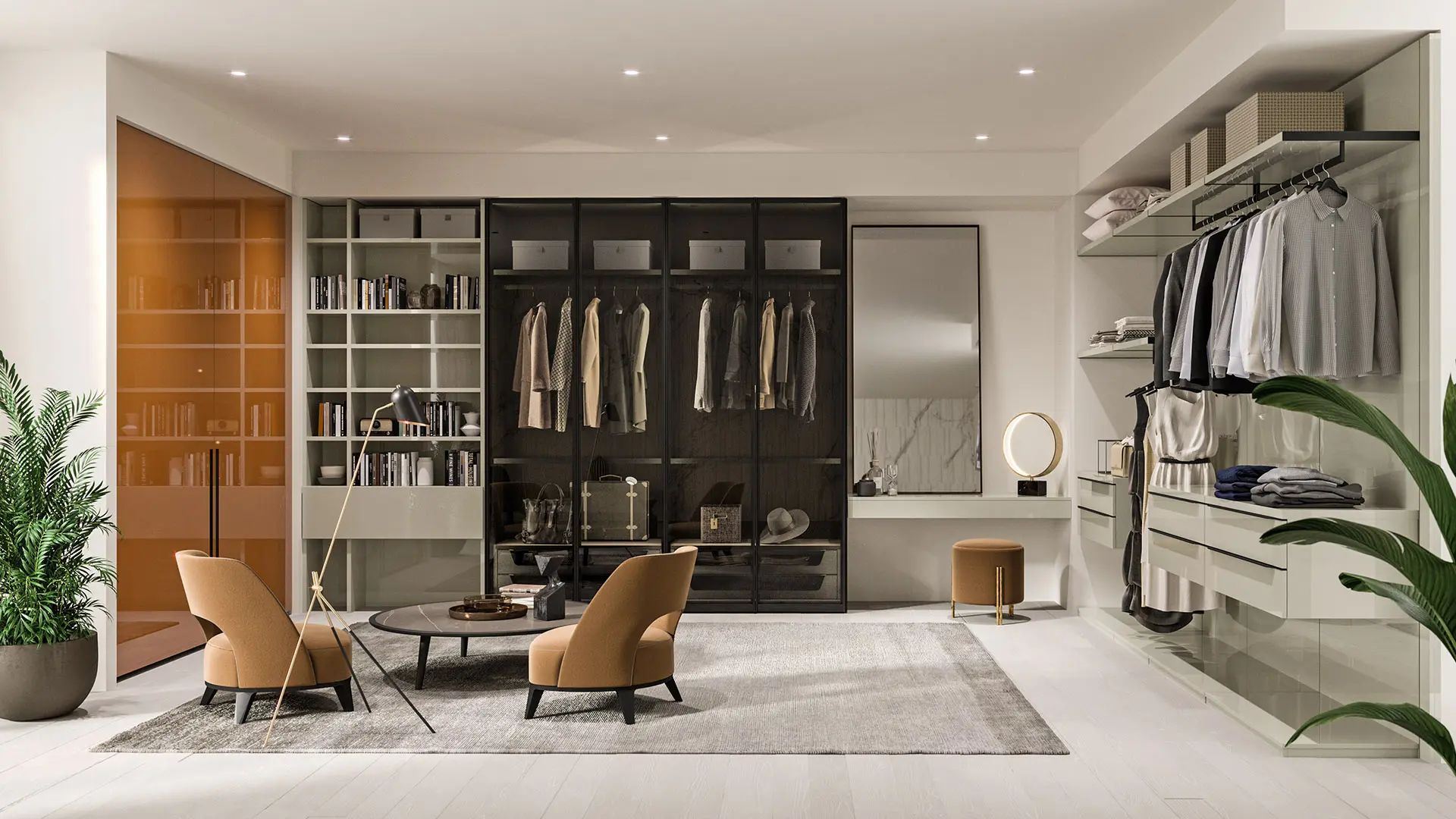 THE ELEGANCE OF AN INTIMATE SPACE IN WHICH TO BUILD YOUR OWN UNIVERSE.
Compartment equipped with metal brown closet rod, interior drawer with front glass and shelf.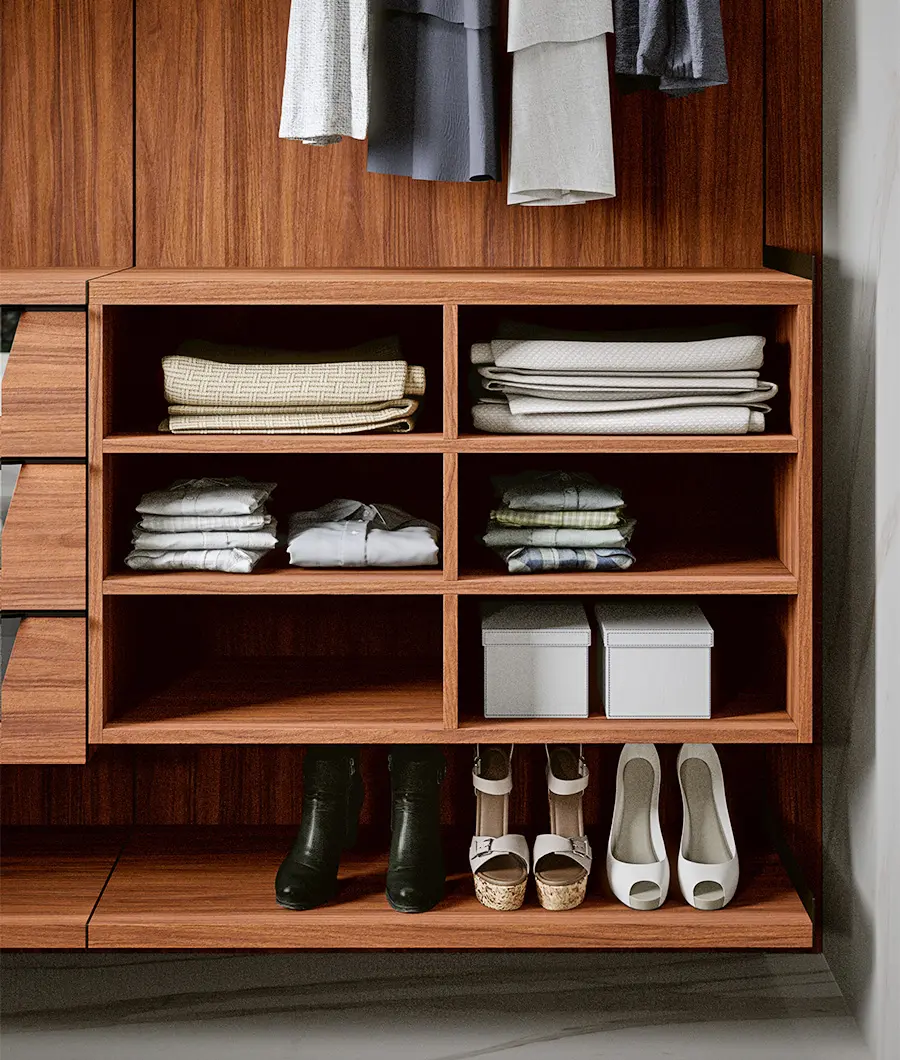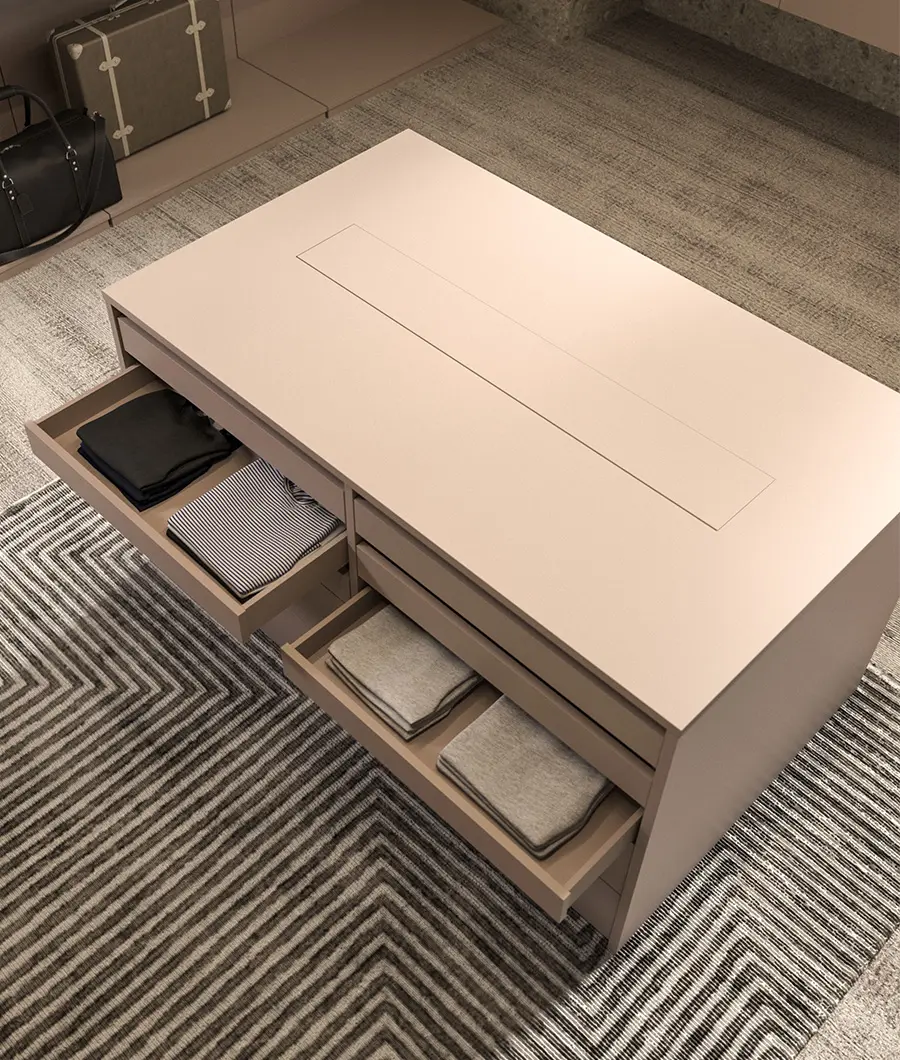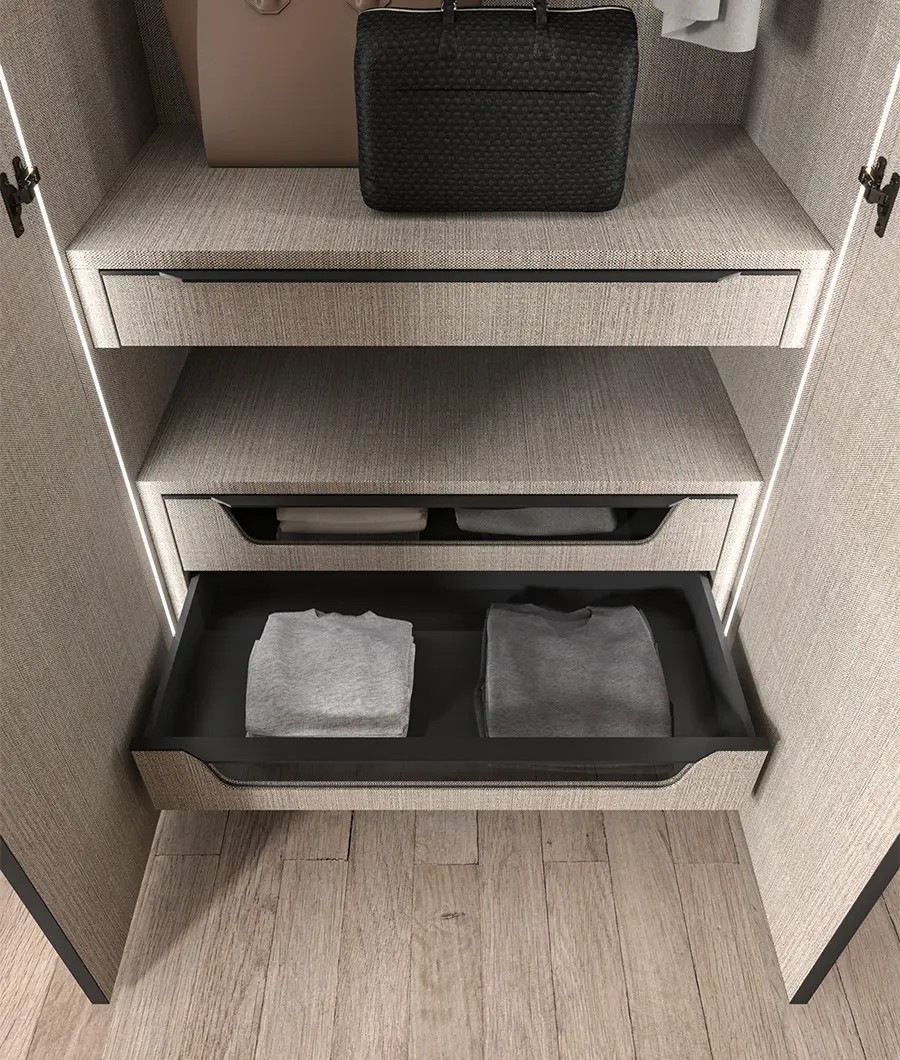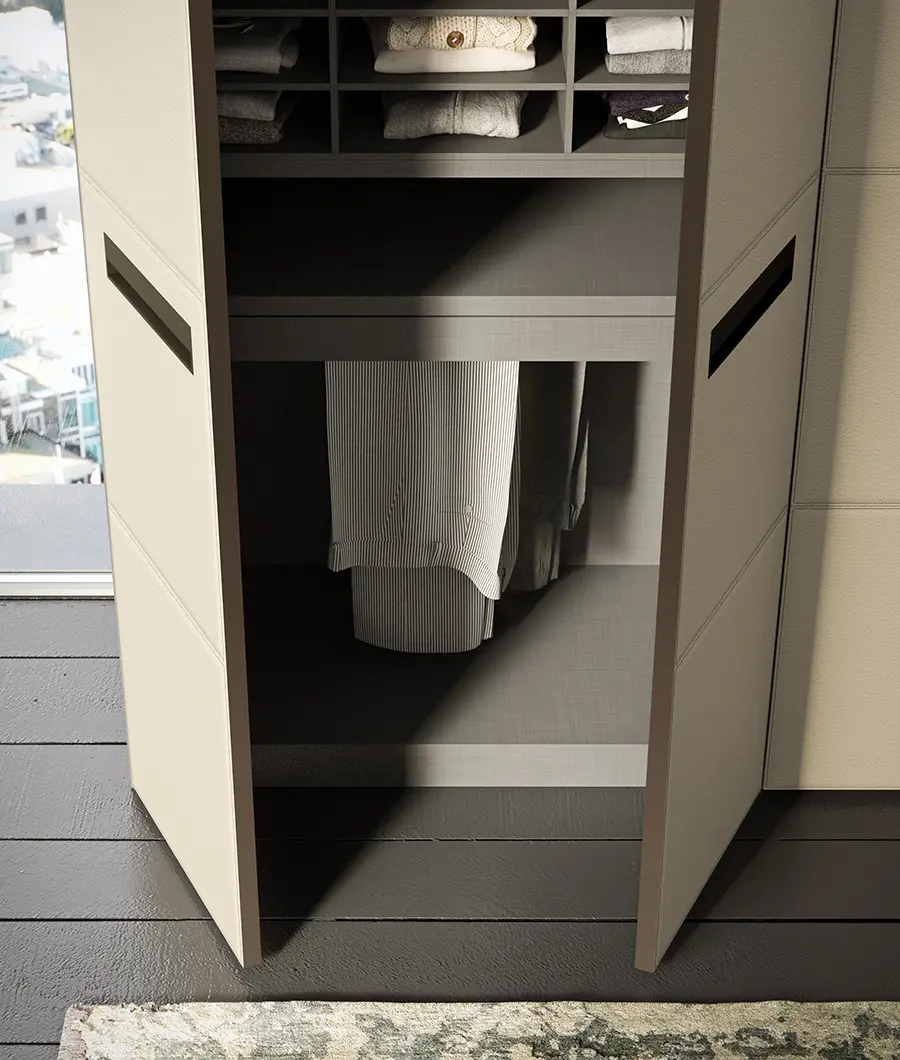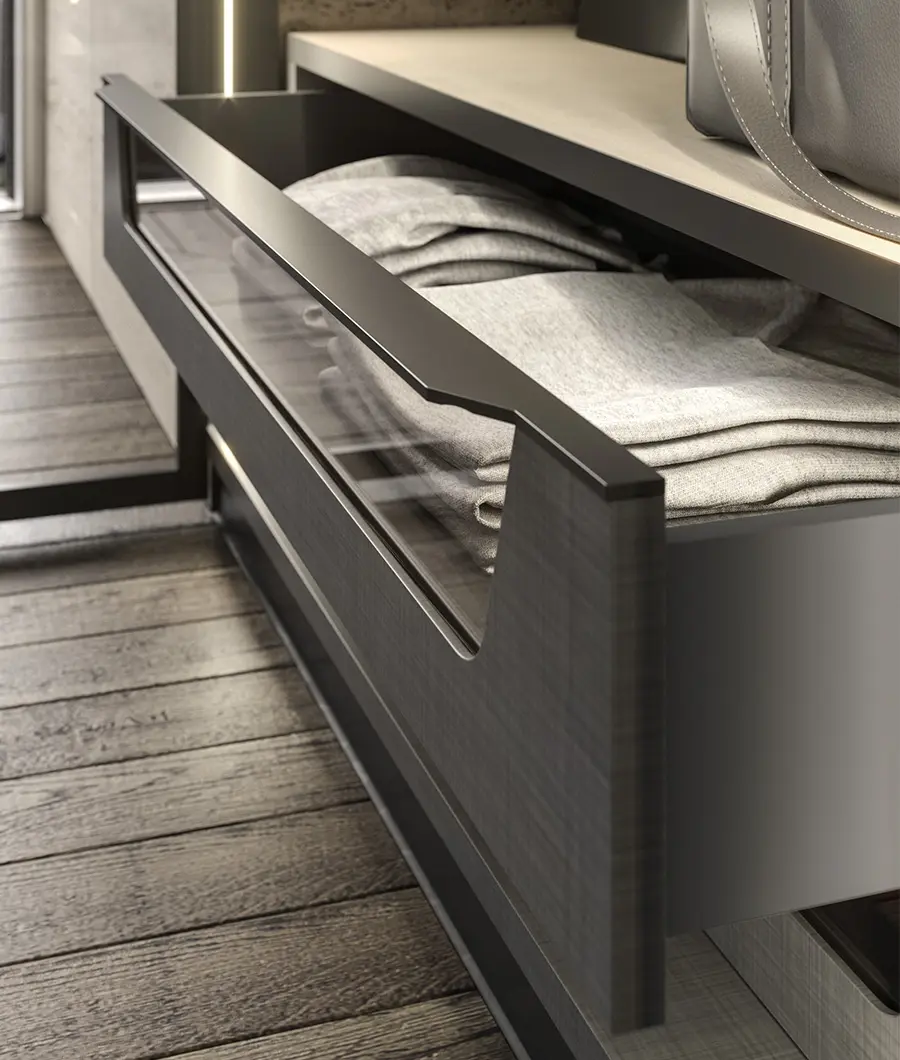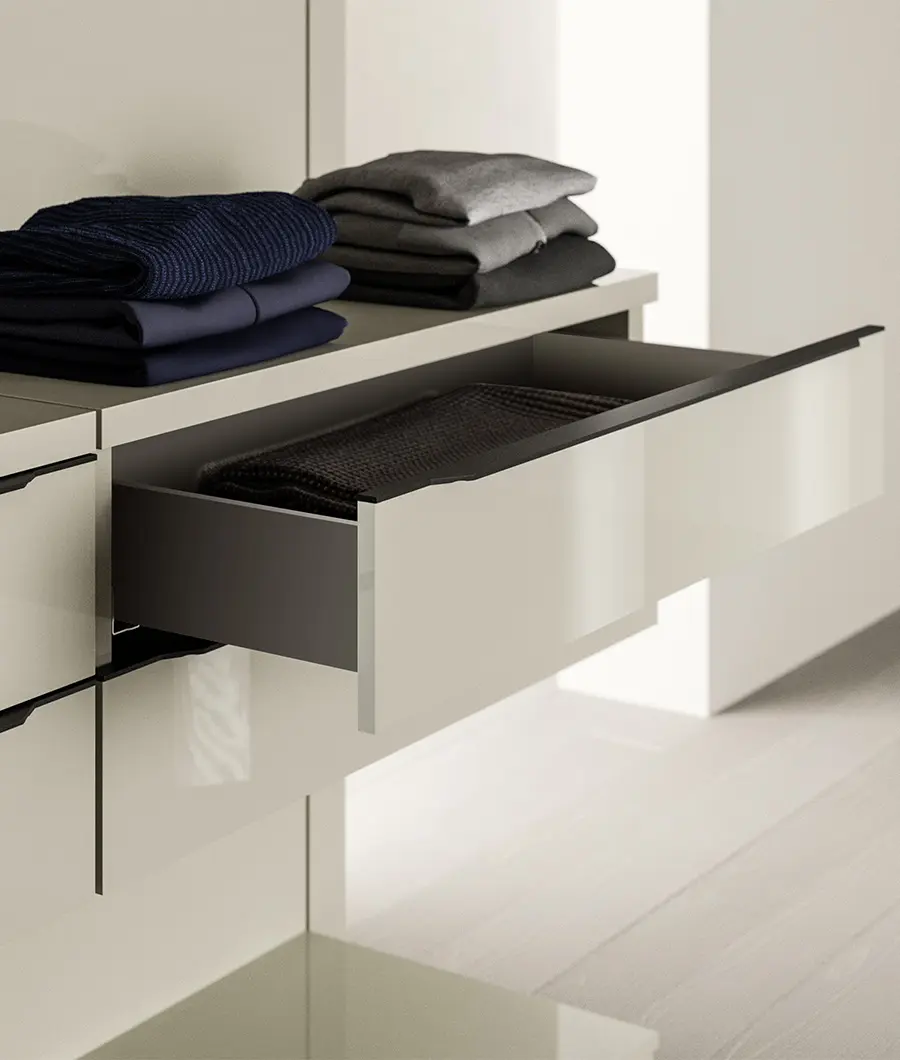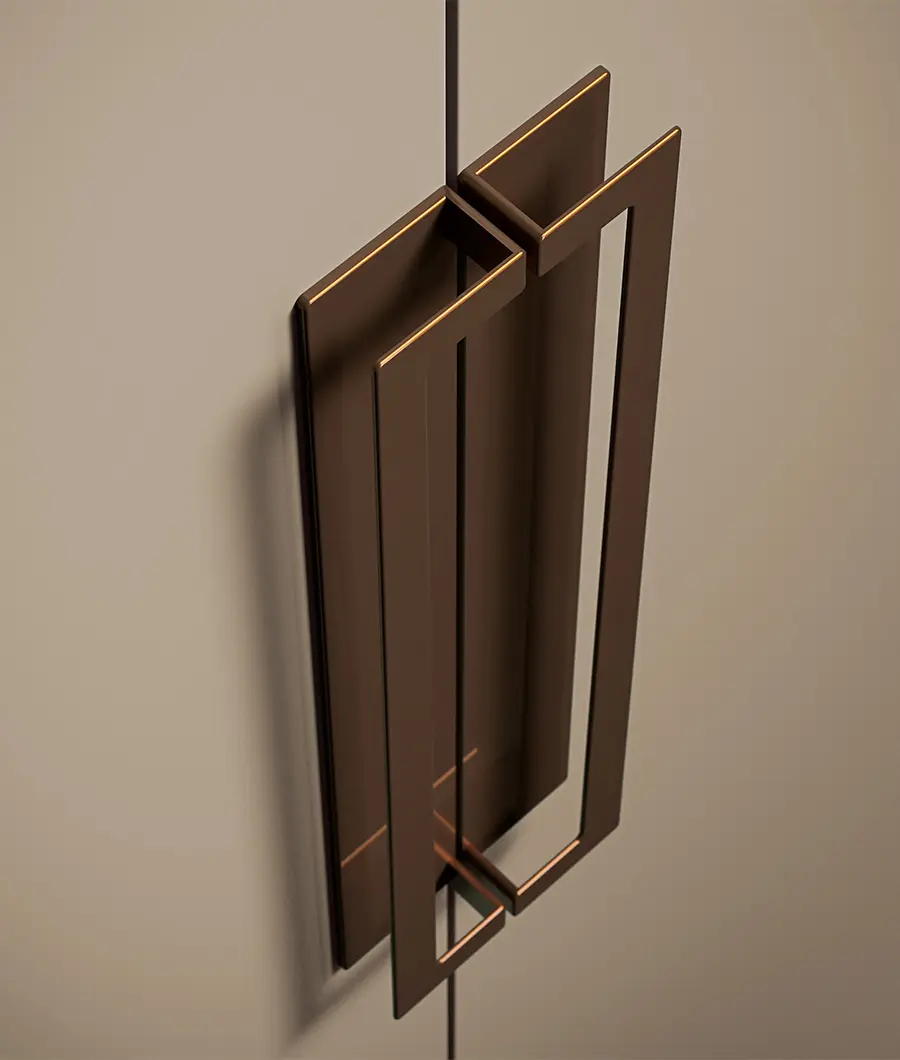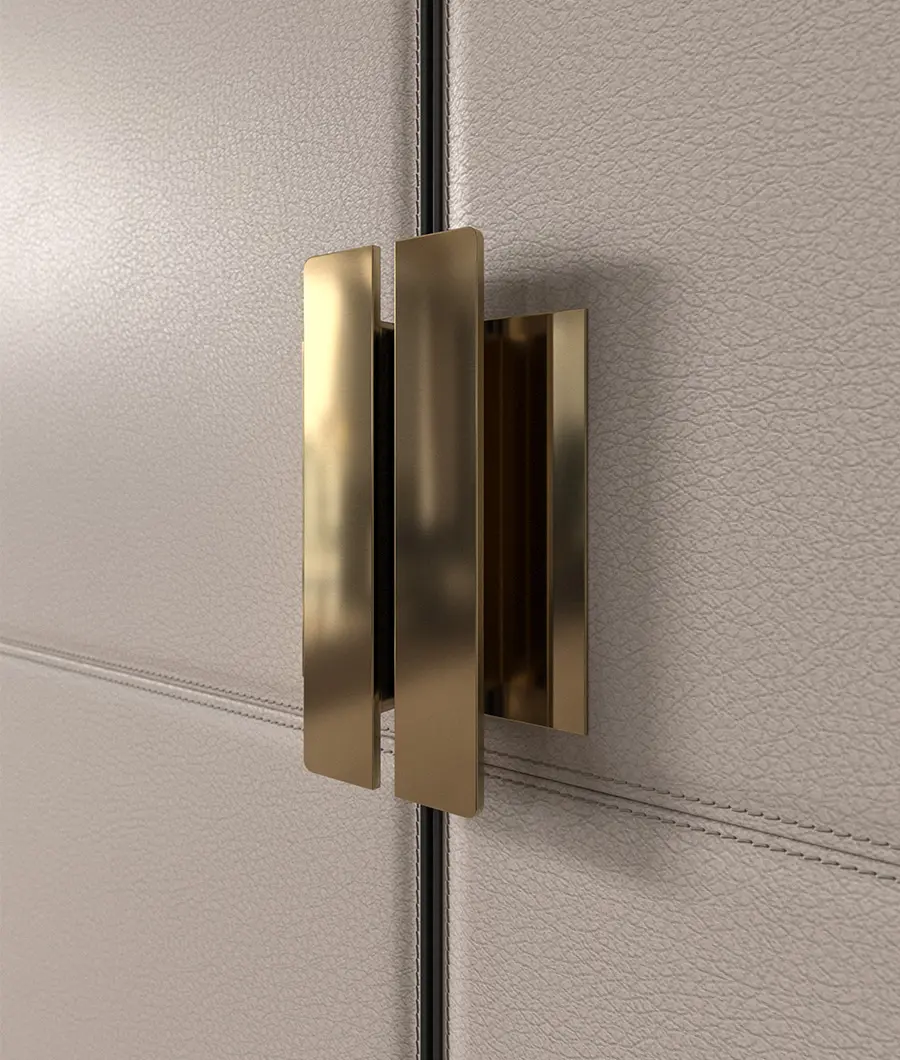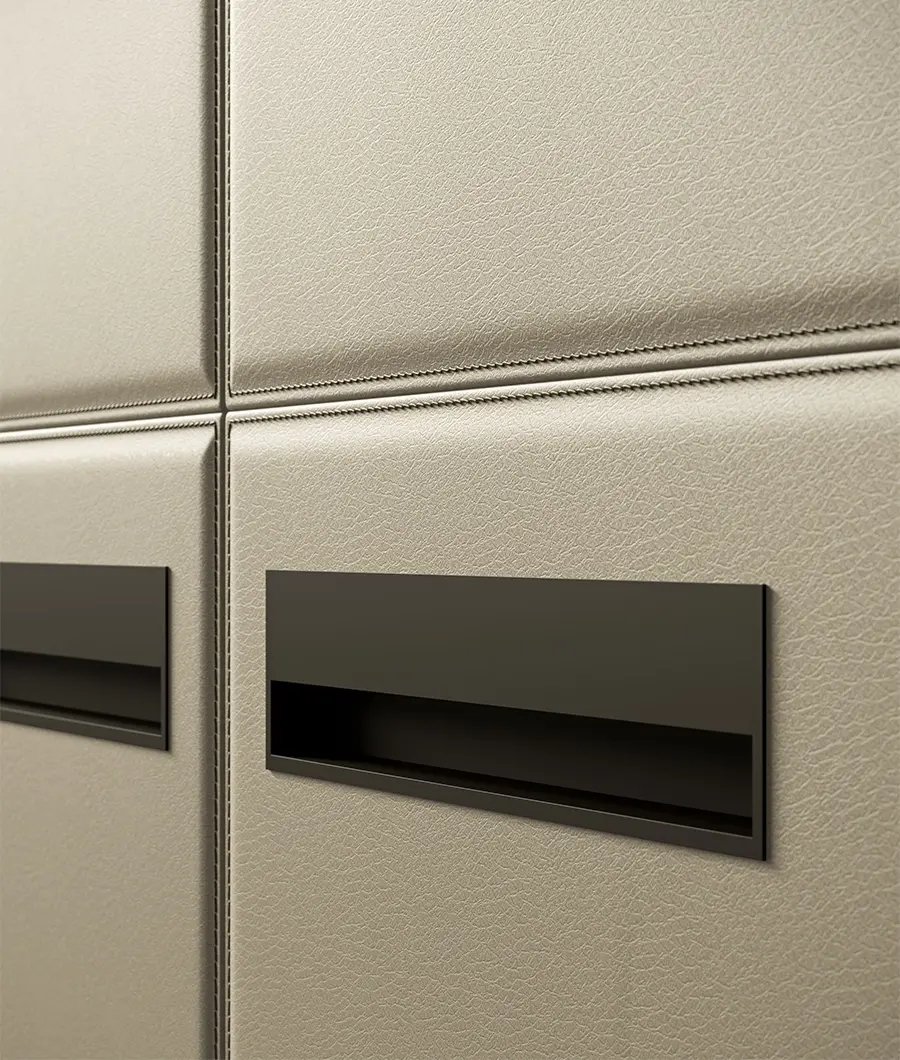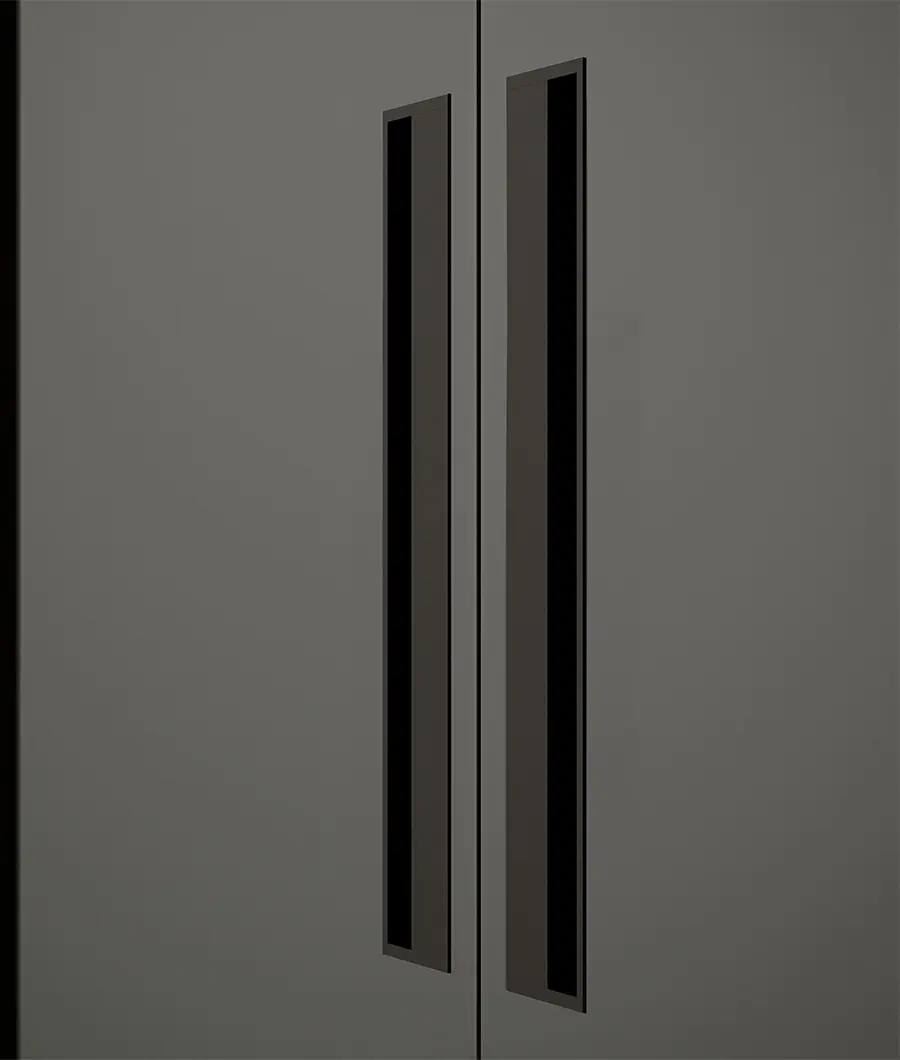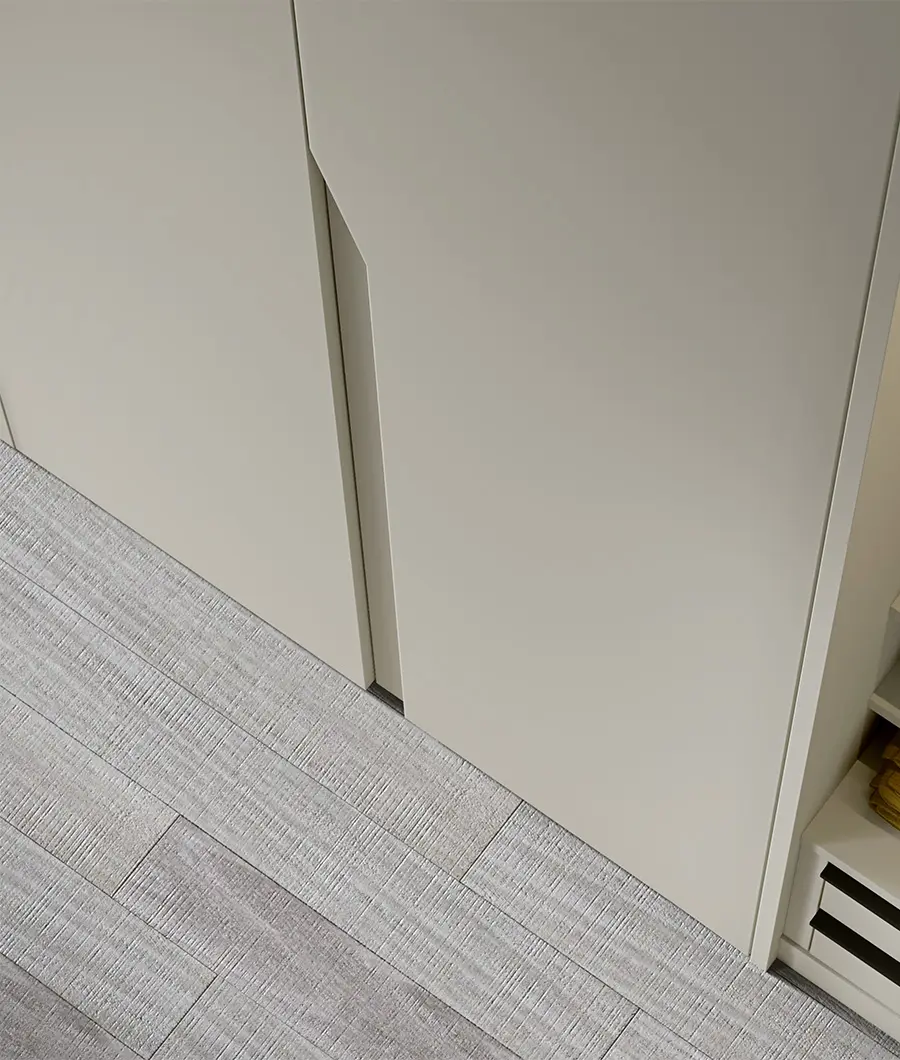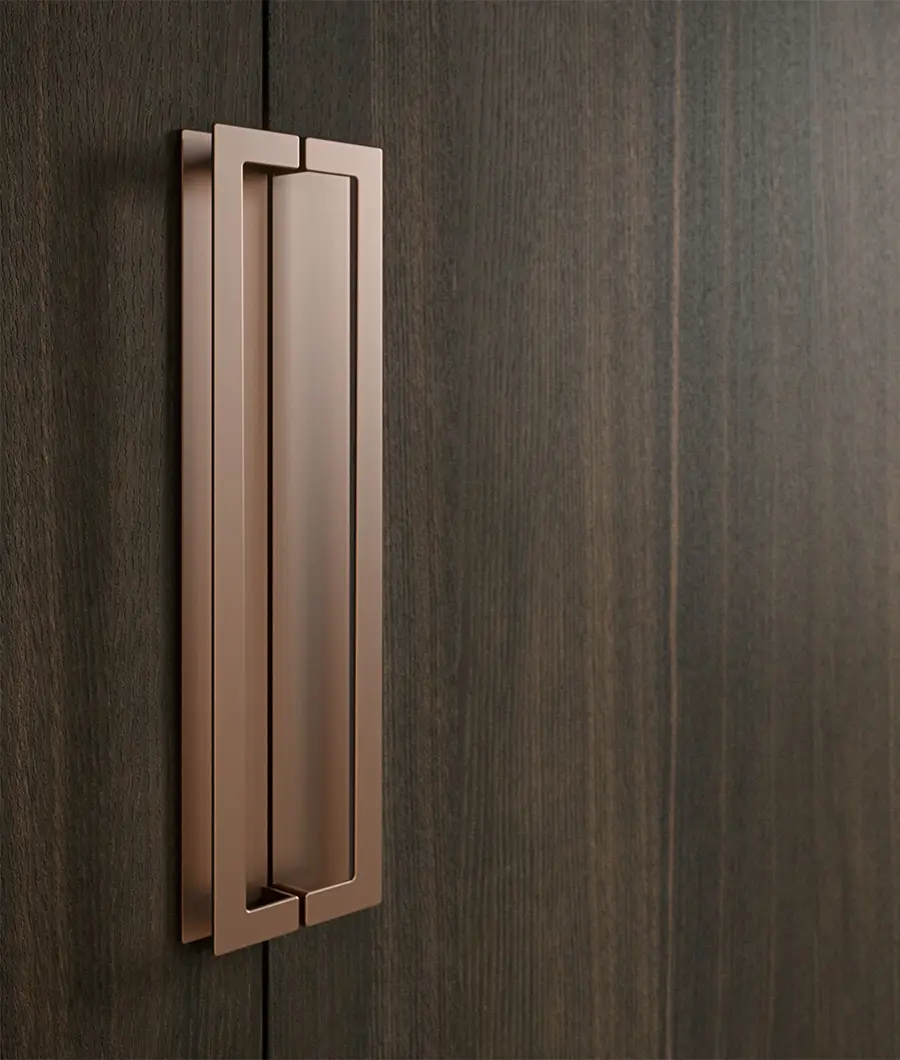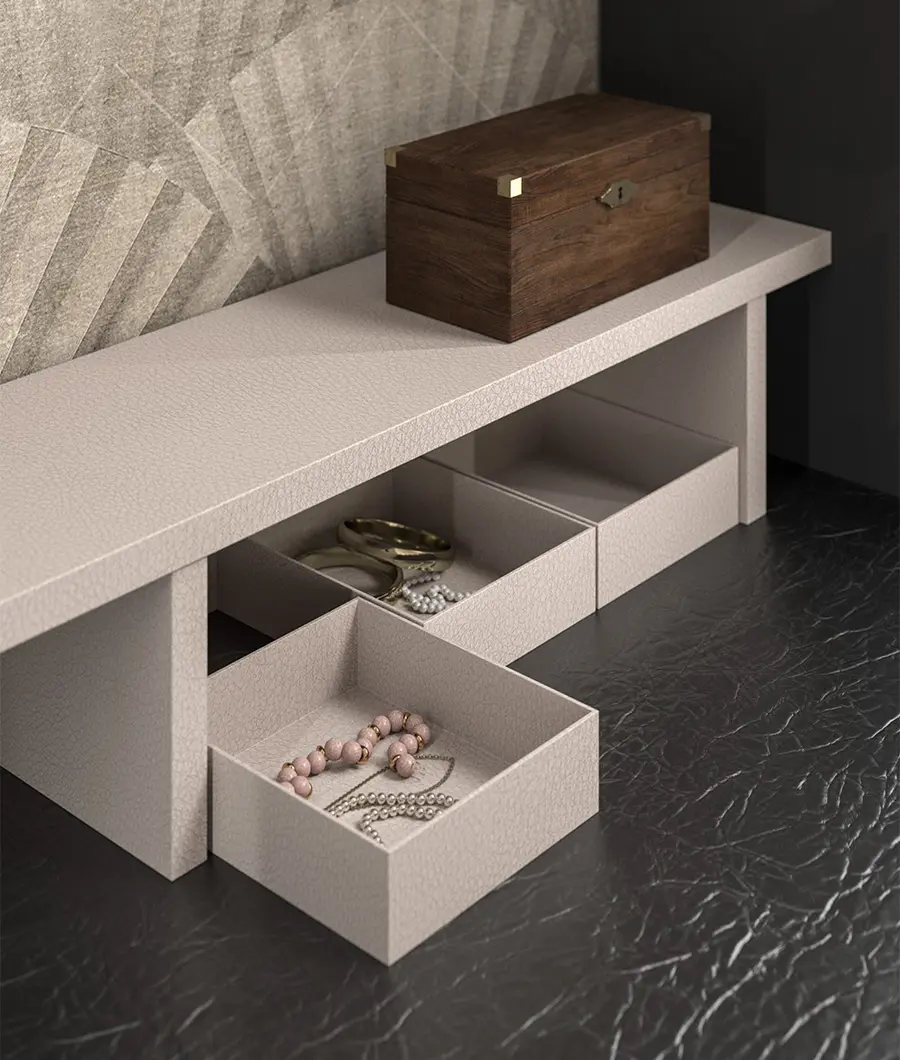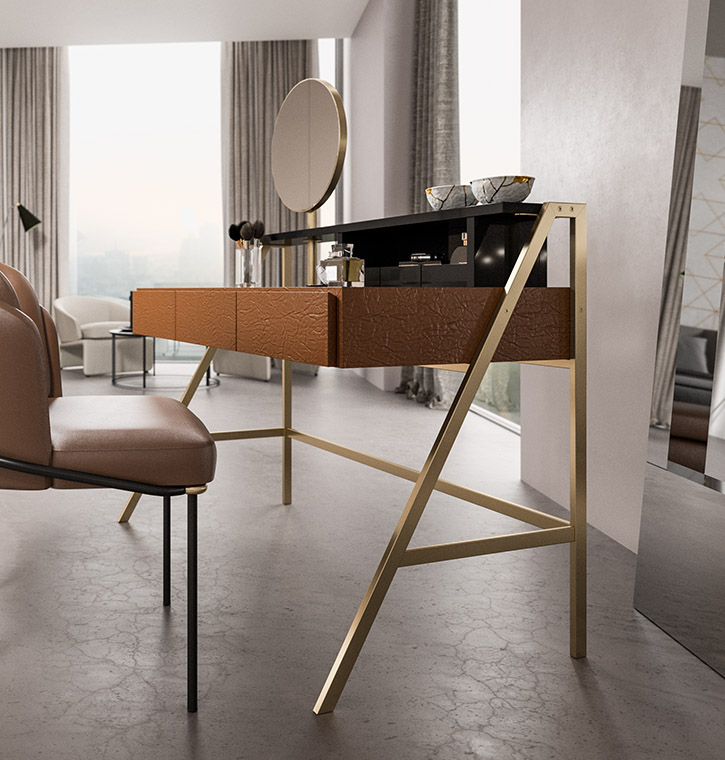 Product description
Petineuse with a retrò charm to rediscover that personal pleasure of dedicating time to oneself. Between colored palettes and enamels, the nuances of warm tones light up in the tobacco leather effect lacquer, enriched thanks to the gold-colored metal details.

BRAND SELECTION
OUR PRODUCTS