MIA
Category: Kitchen furniture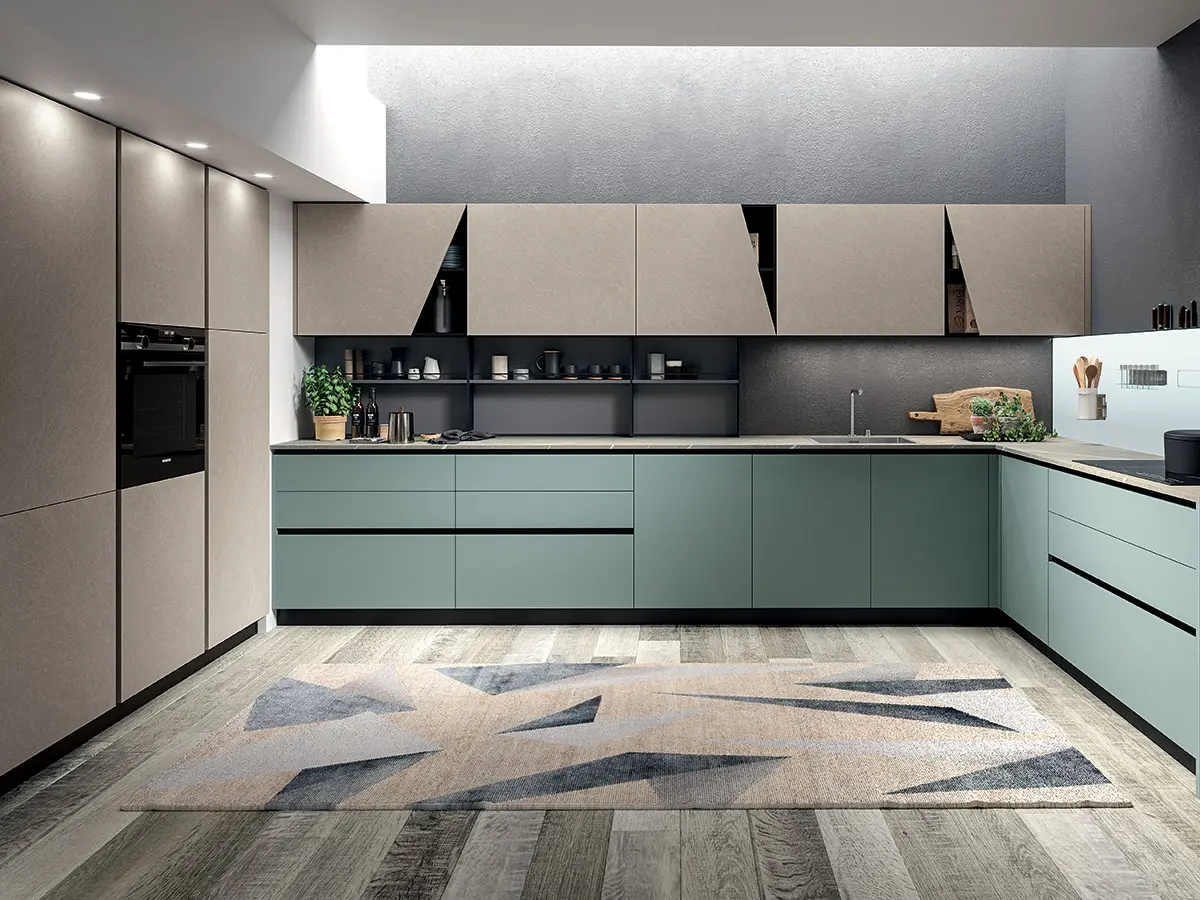 Il modello Mia, estremamente versatile e dinamico, è perfetto per chi cerca semplicità, funzionalità e praticità.
Mia is a fresh and young kitchen, designed to be something really personal and to be the room of the house that, above all, tells something about the people who live there. A solution that can meet dierent tastes and needs, without forgetting beauty and design. A wide range of nishes and details completes a project proposal that is clearly dened: it ranges from smooth and linear doors available with handle, c-channel or push-pull opening system, to Magnetolab, a magnetic backsplash backlit with led, using dierent materials: glass, laminate colours, wood and materic surfaces.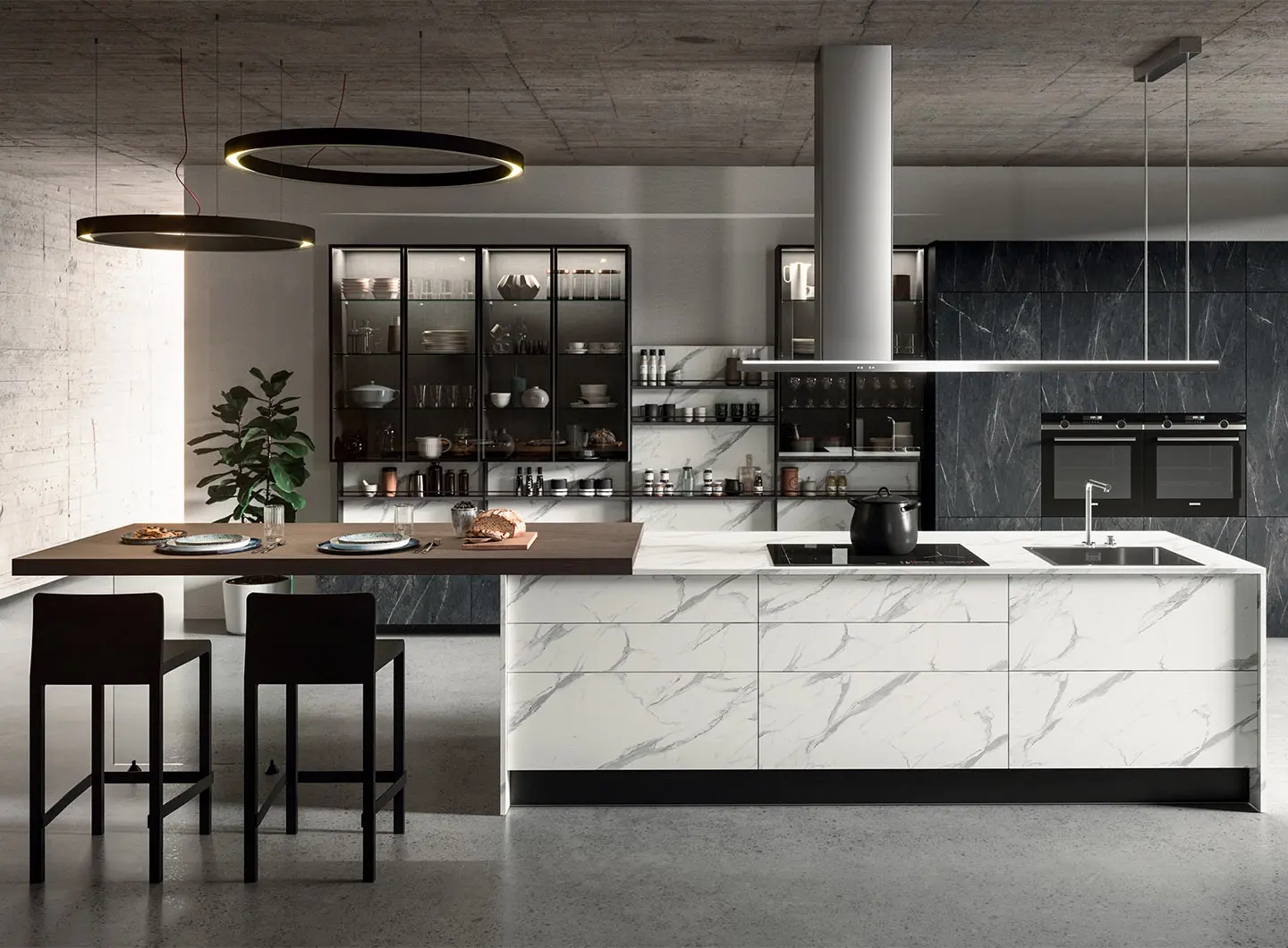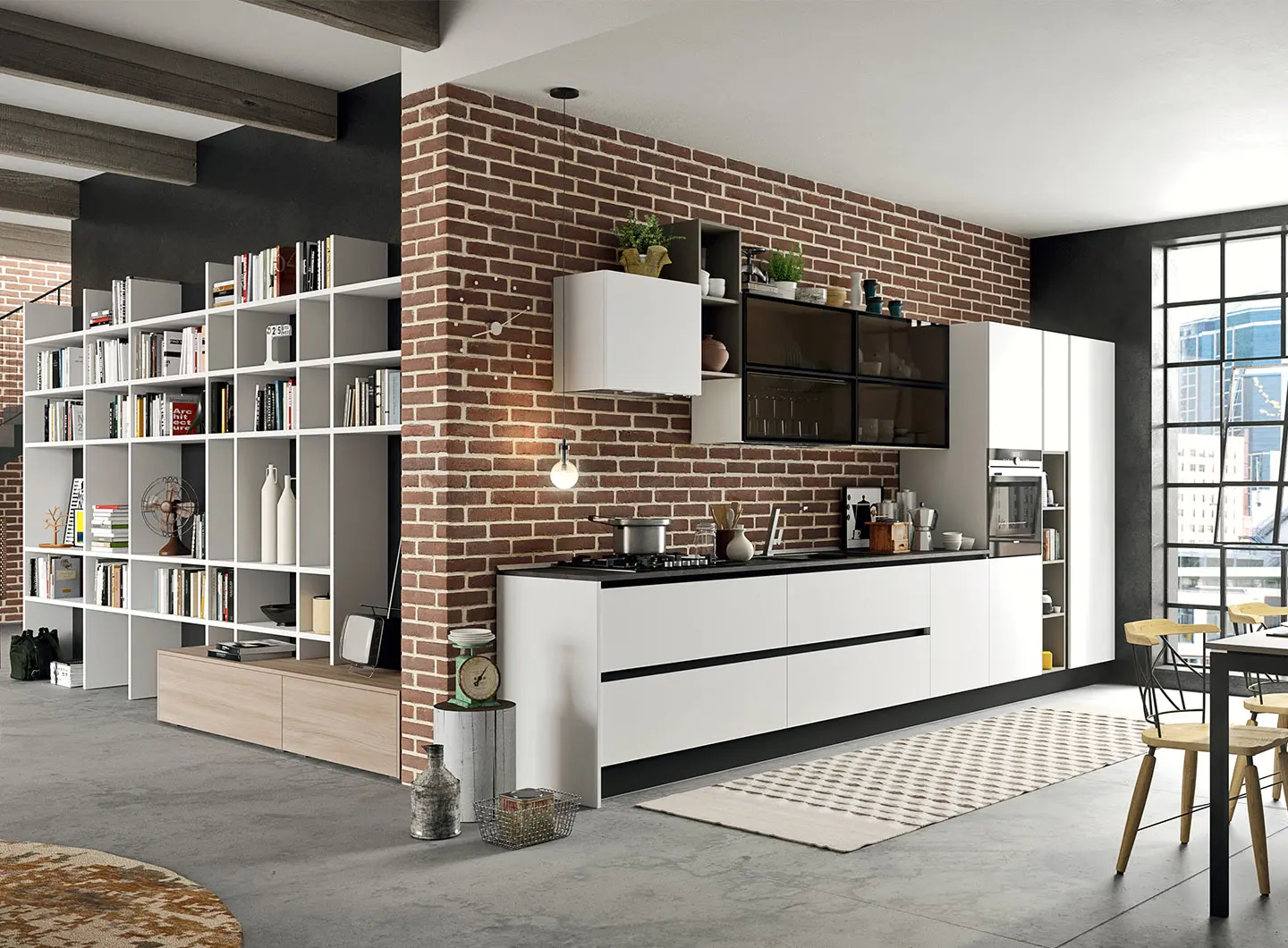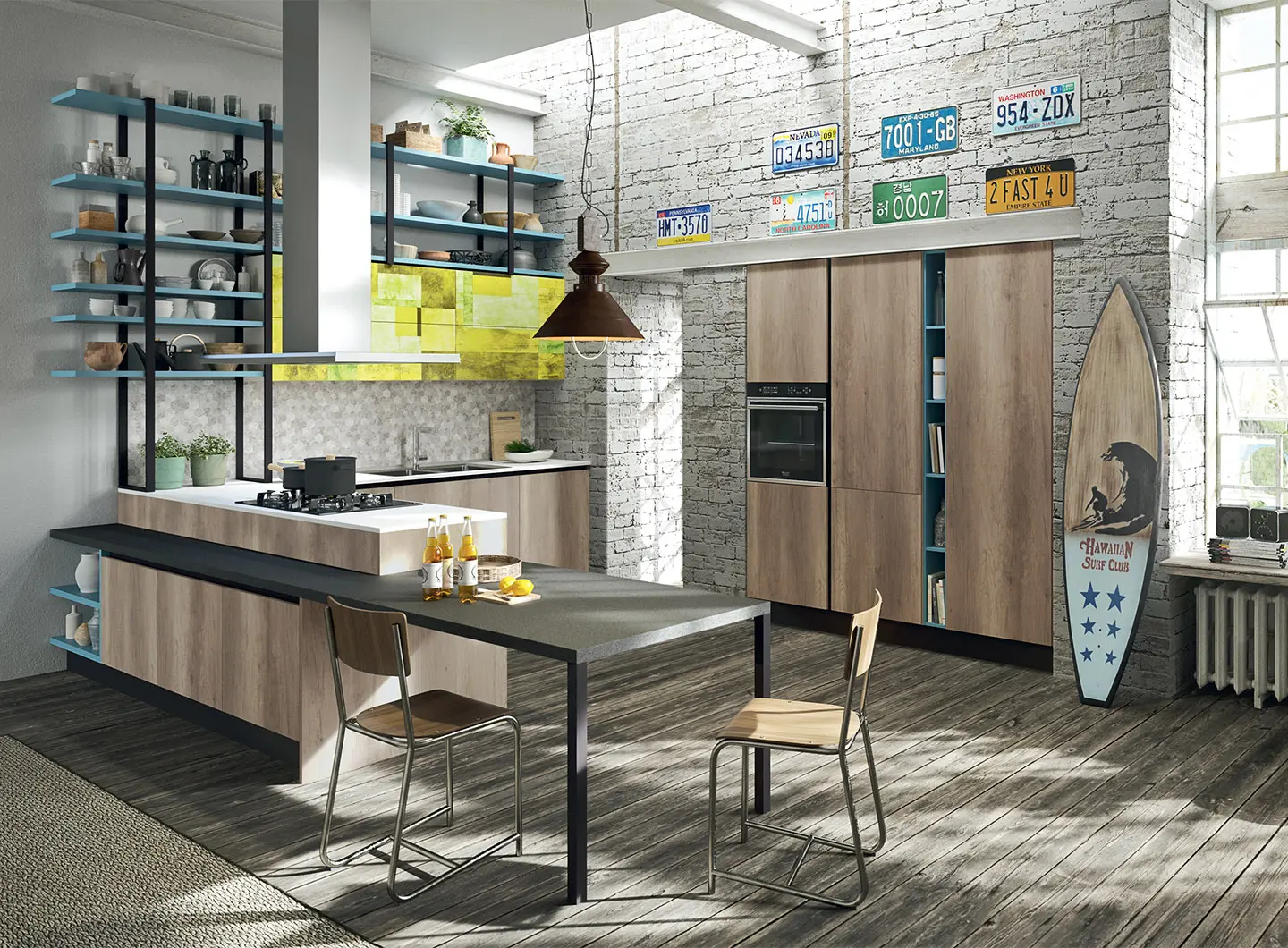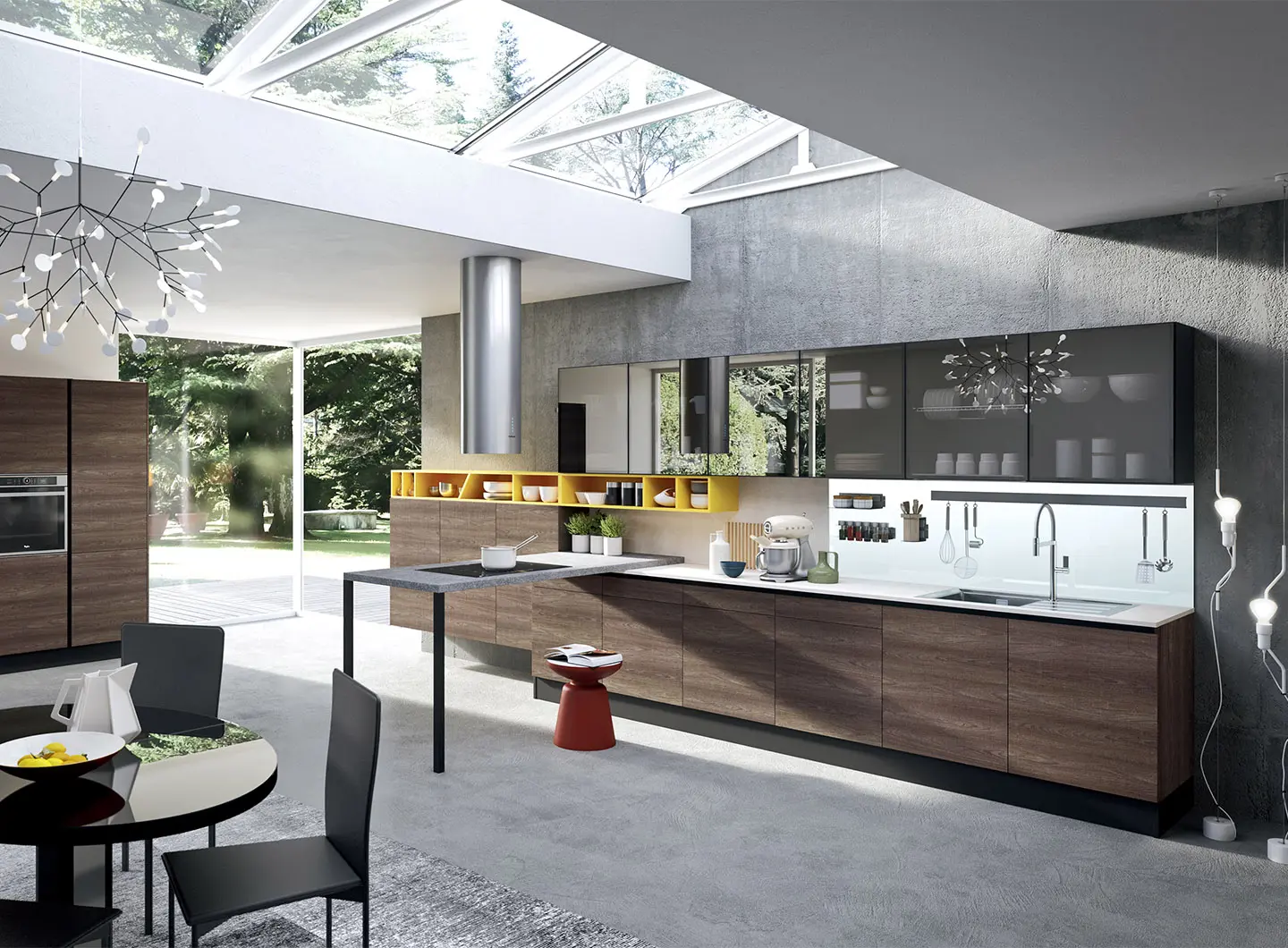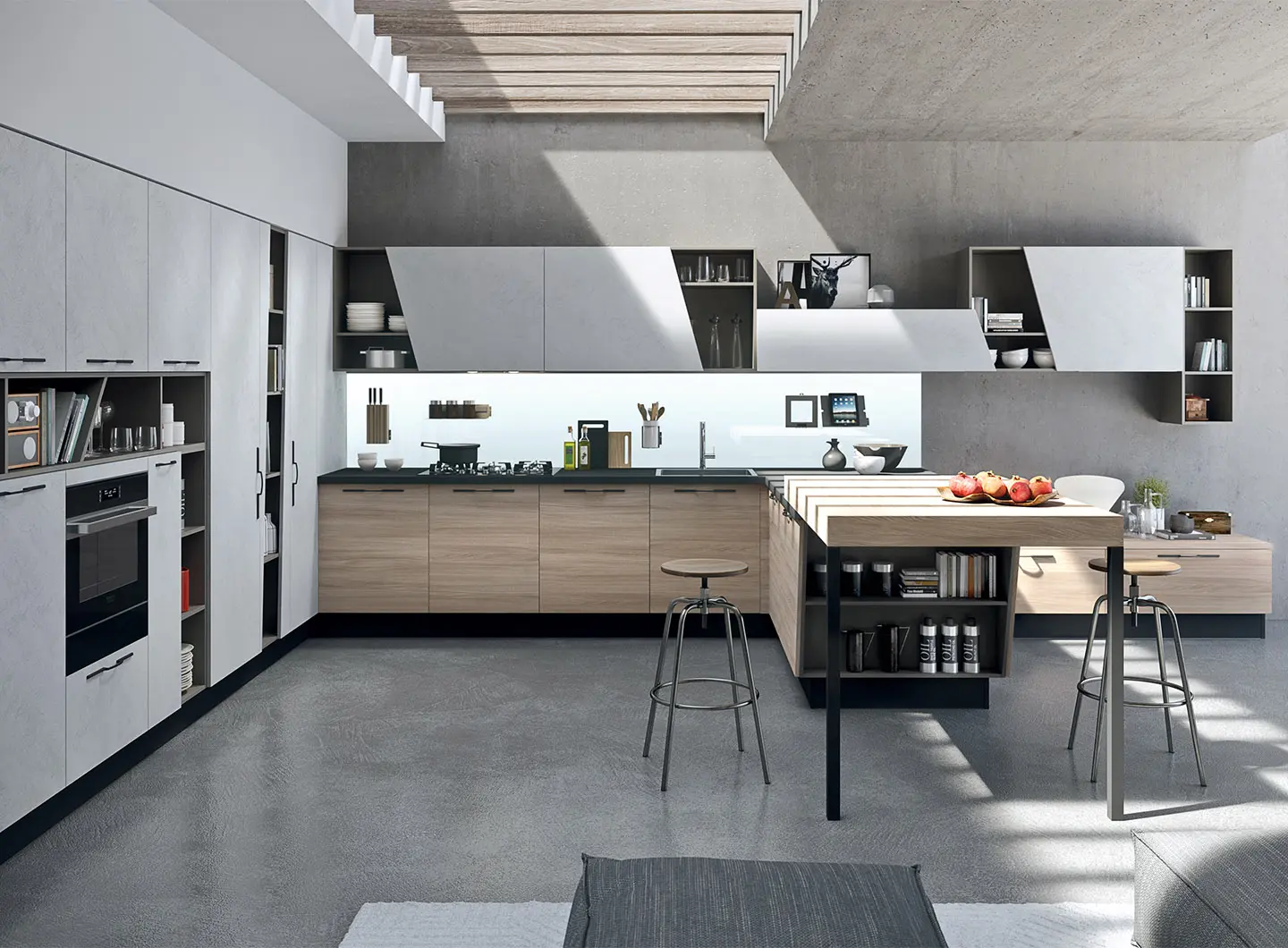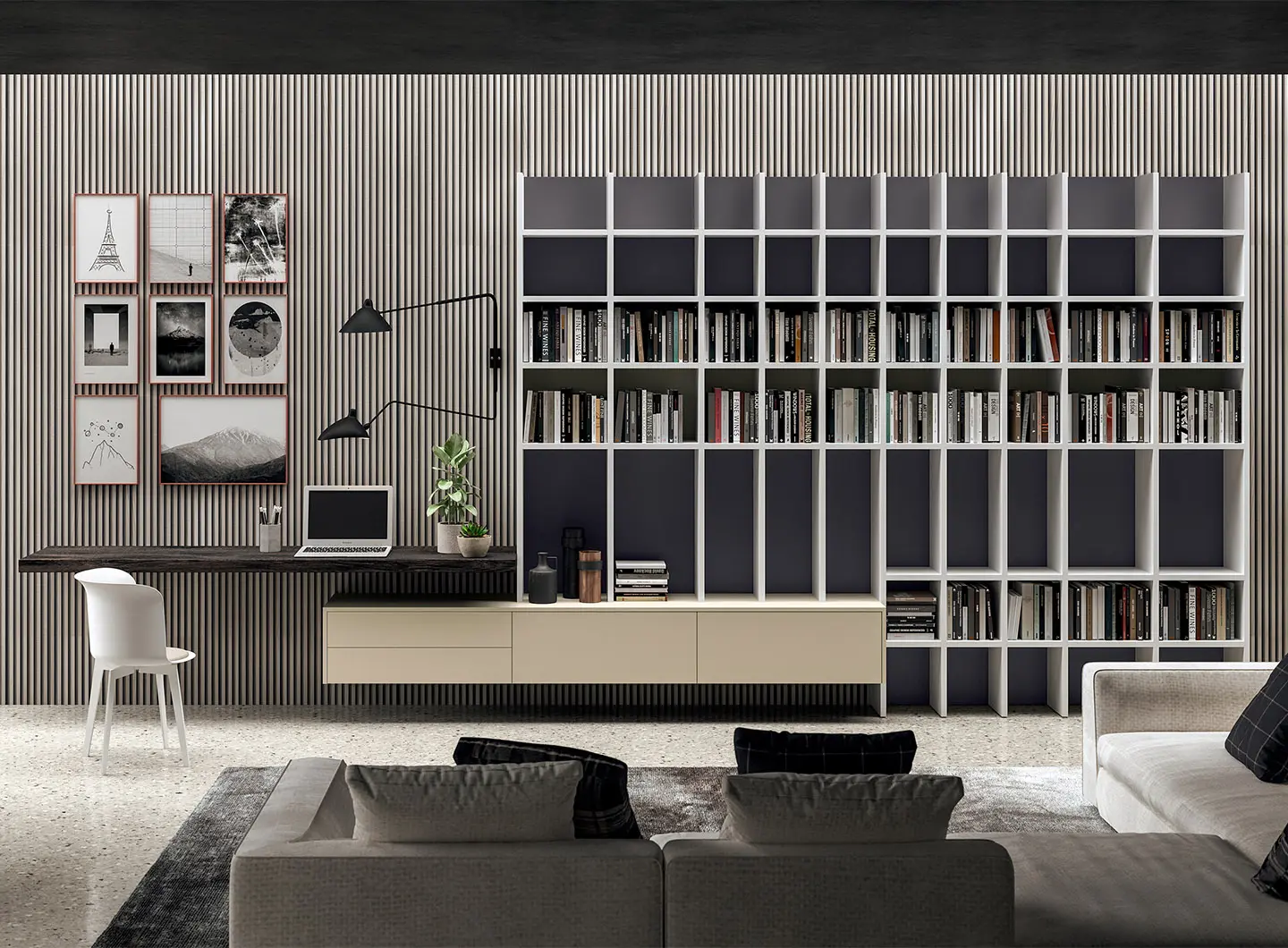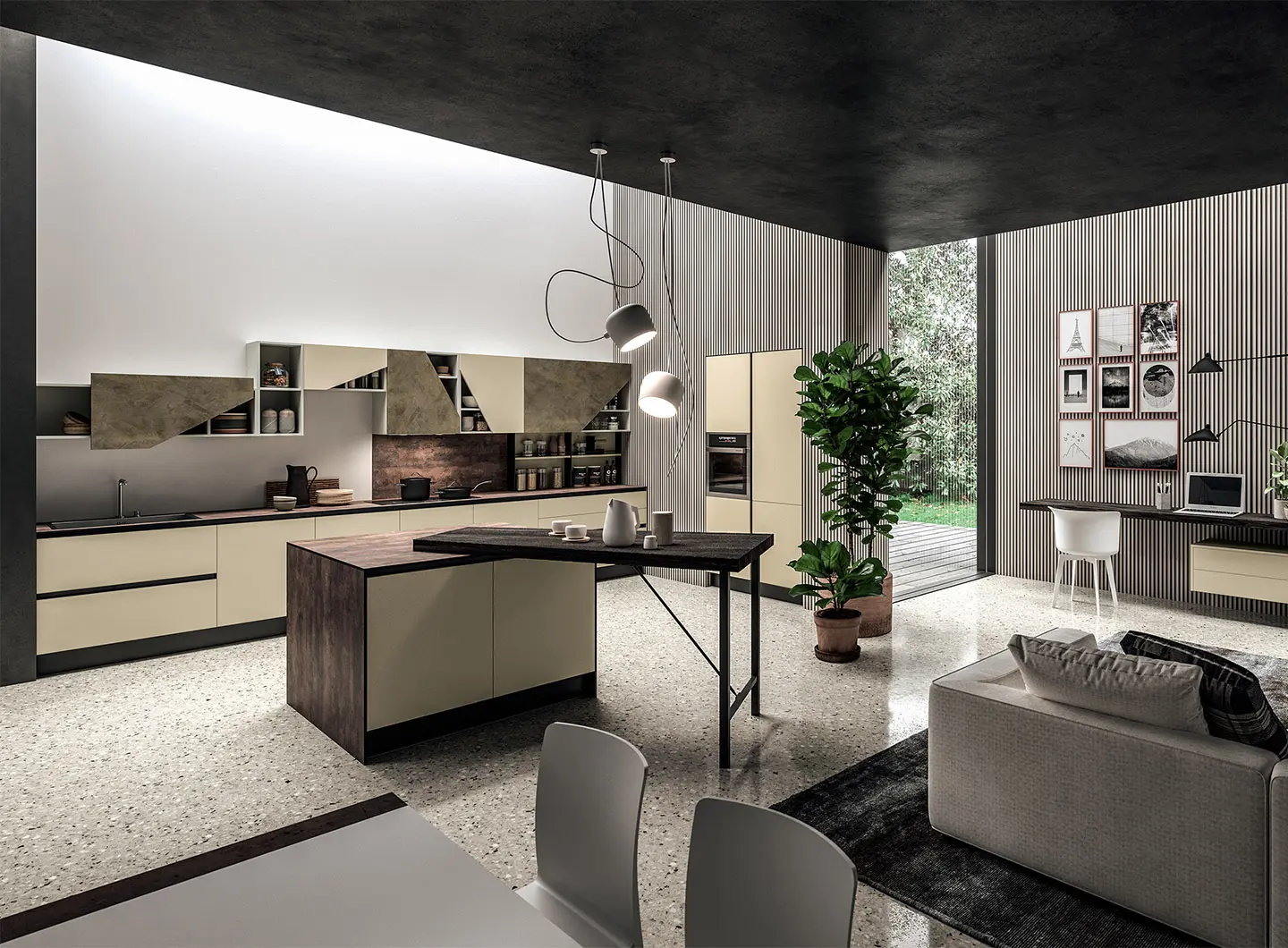 Essential oblique lines break the balance of the base units and wall cabinets providing a lively contrast to the horizontal planes. us it shows open units with inclined shelves and the possibility to personalize the kitchen environment with accessories, books and utensils keeping everything in view and easy reach at all times.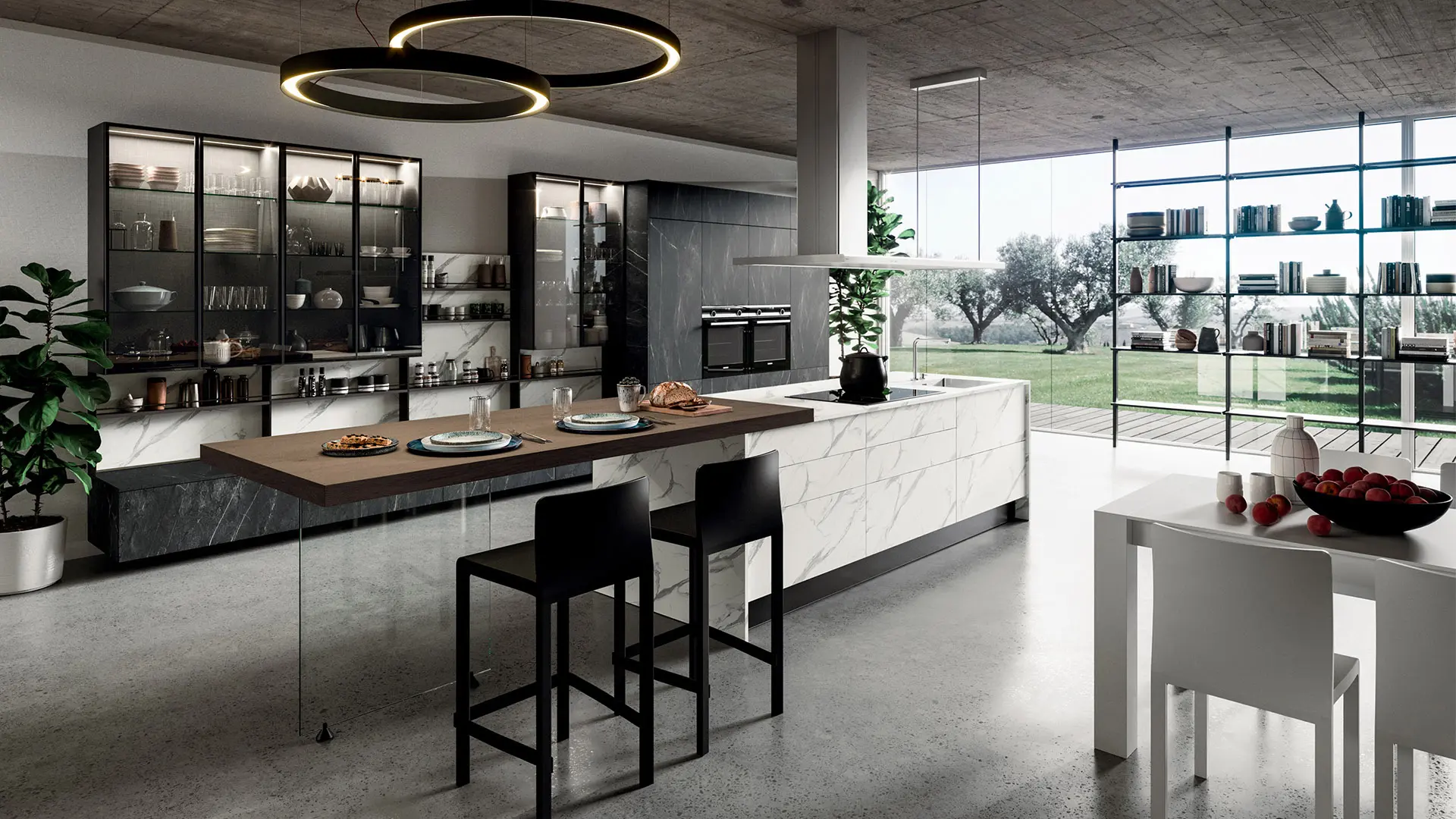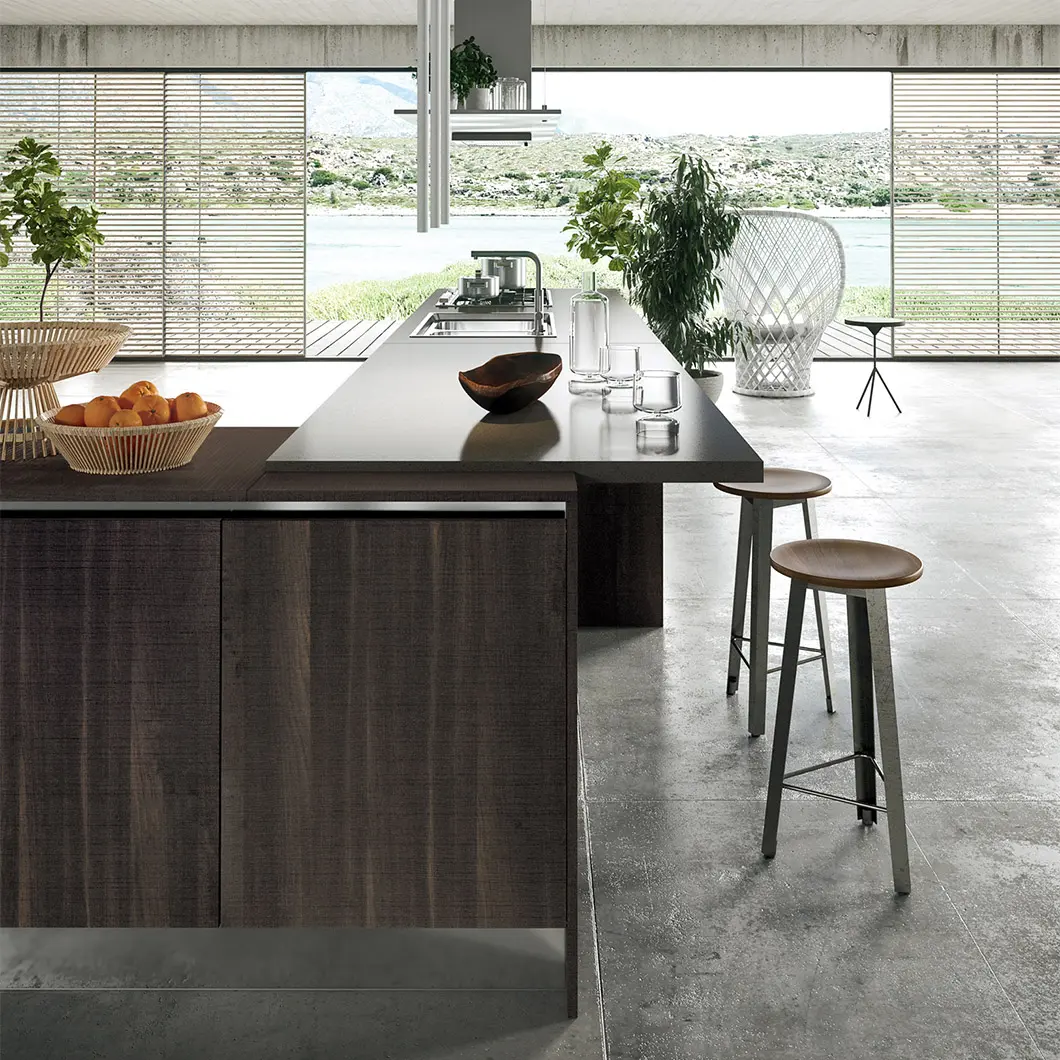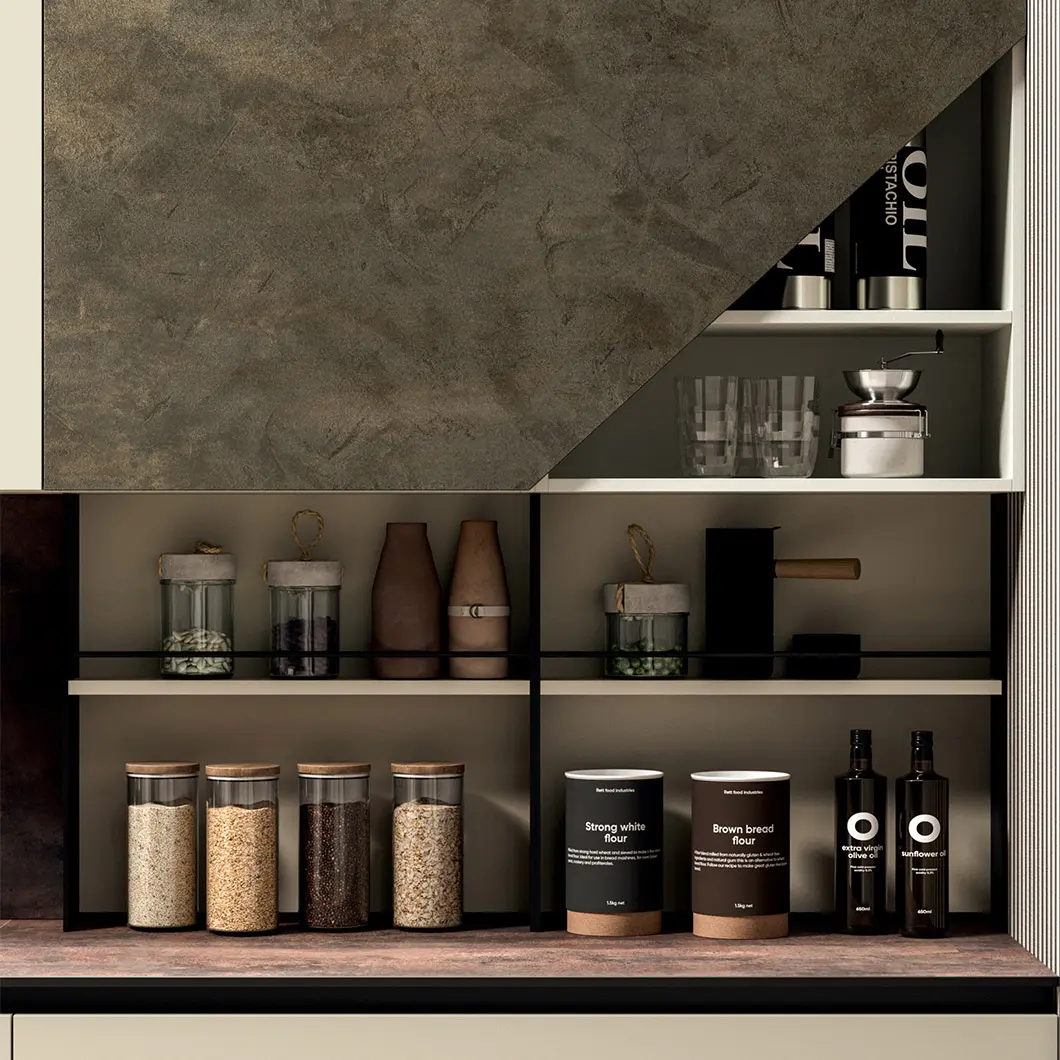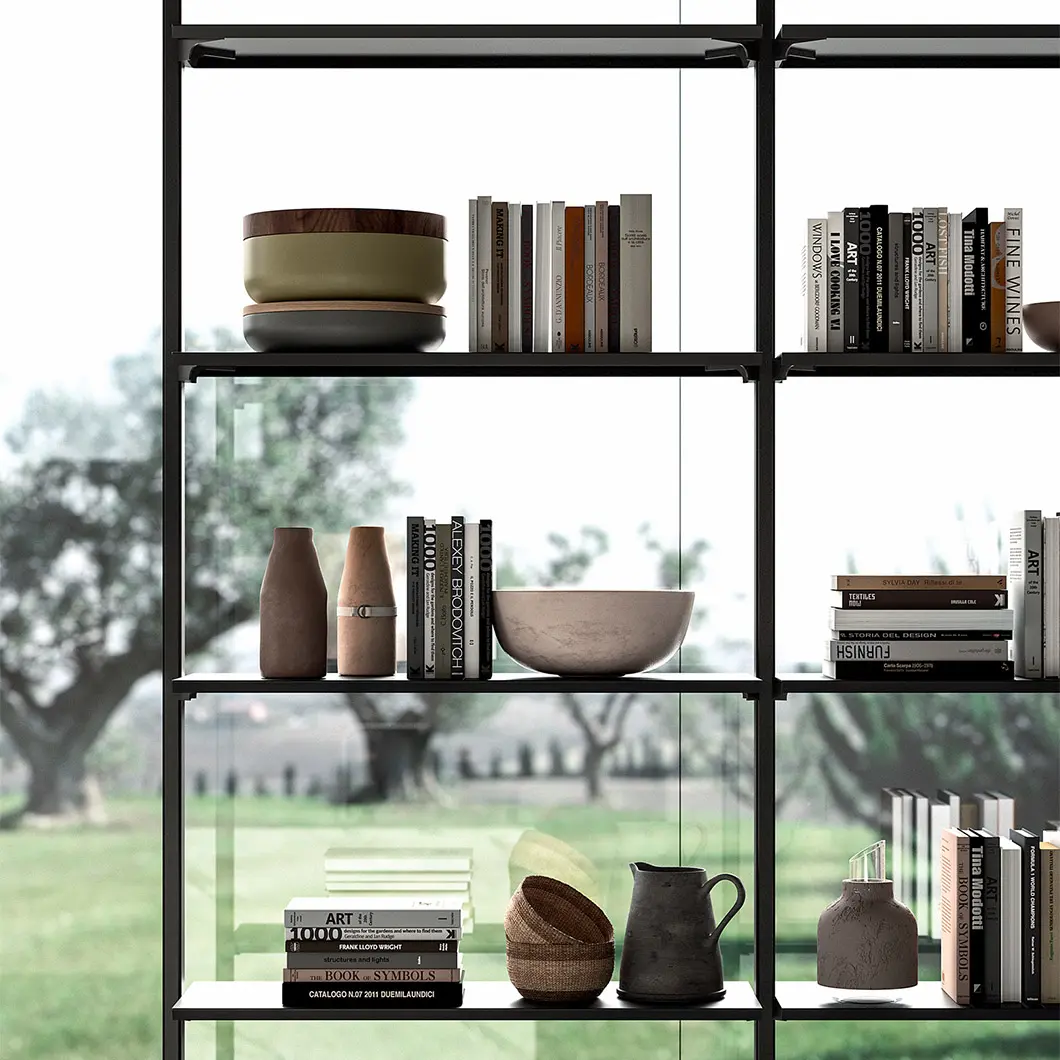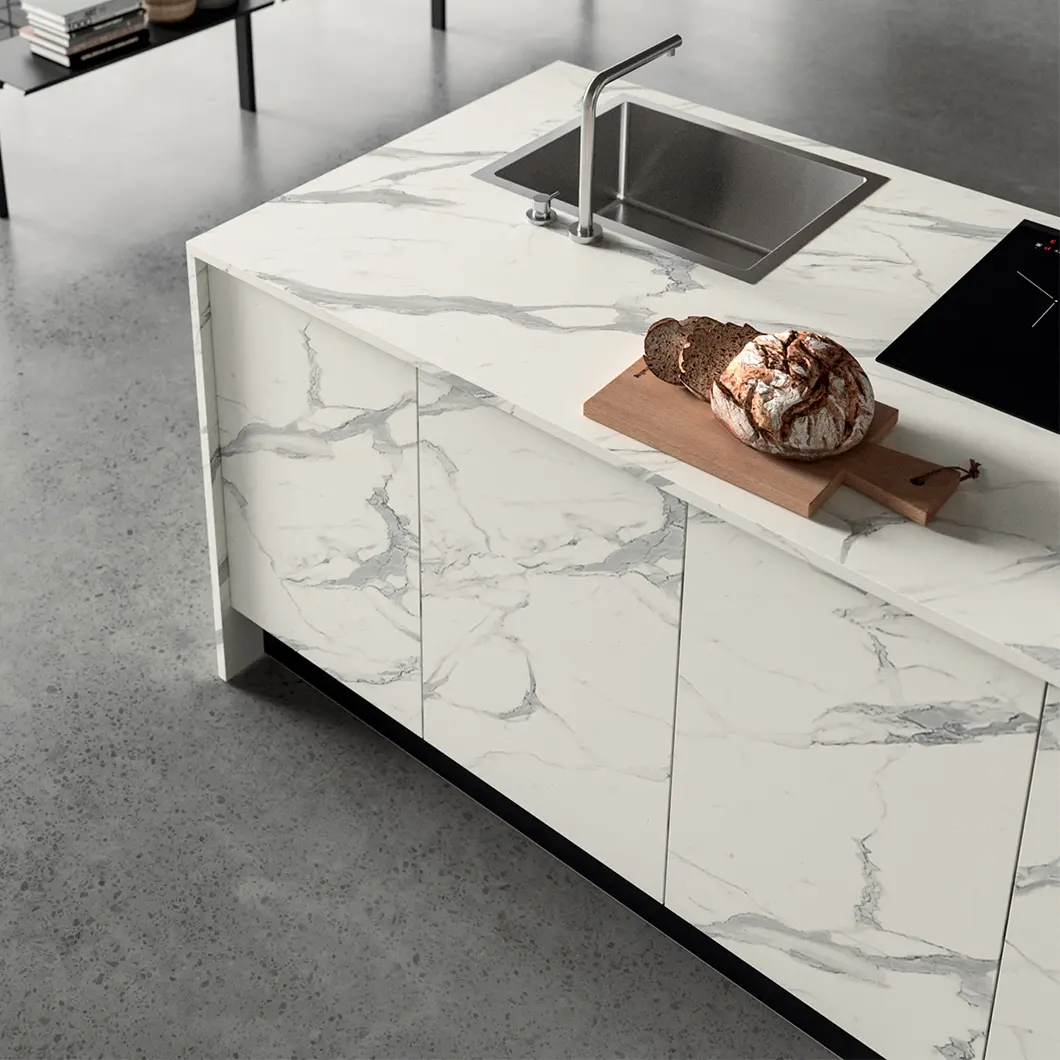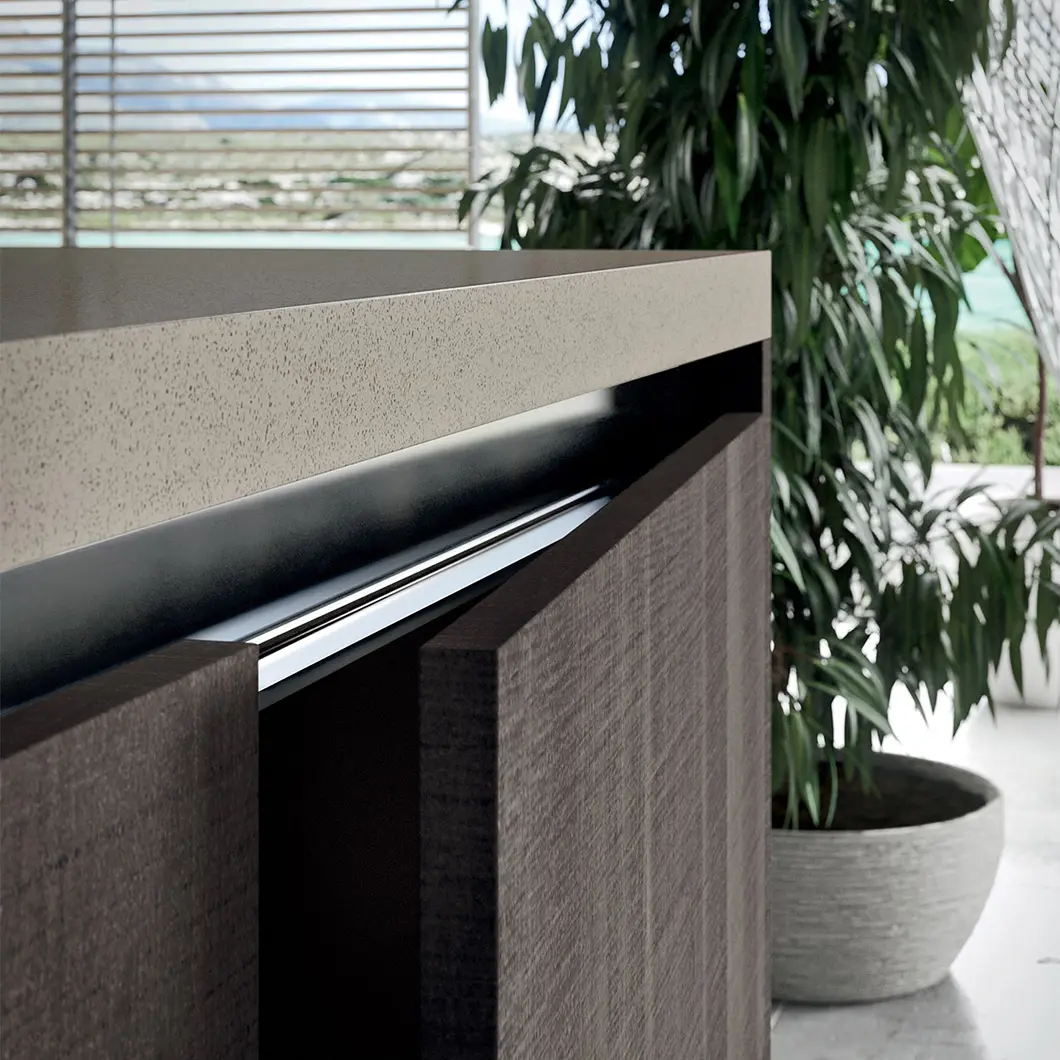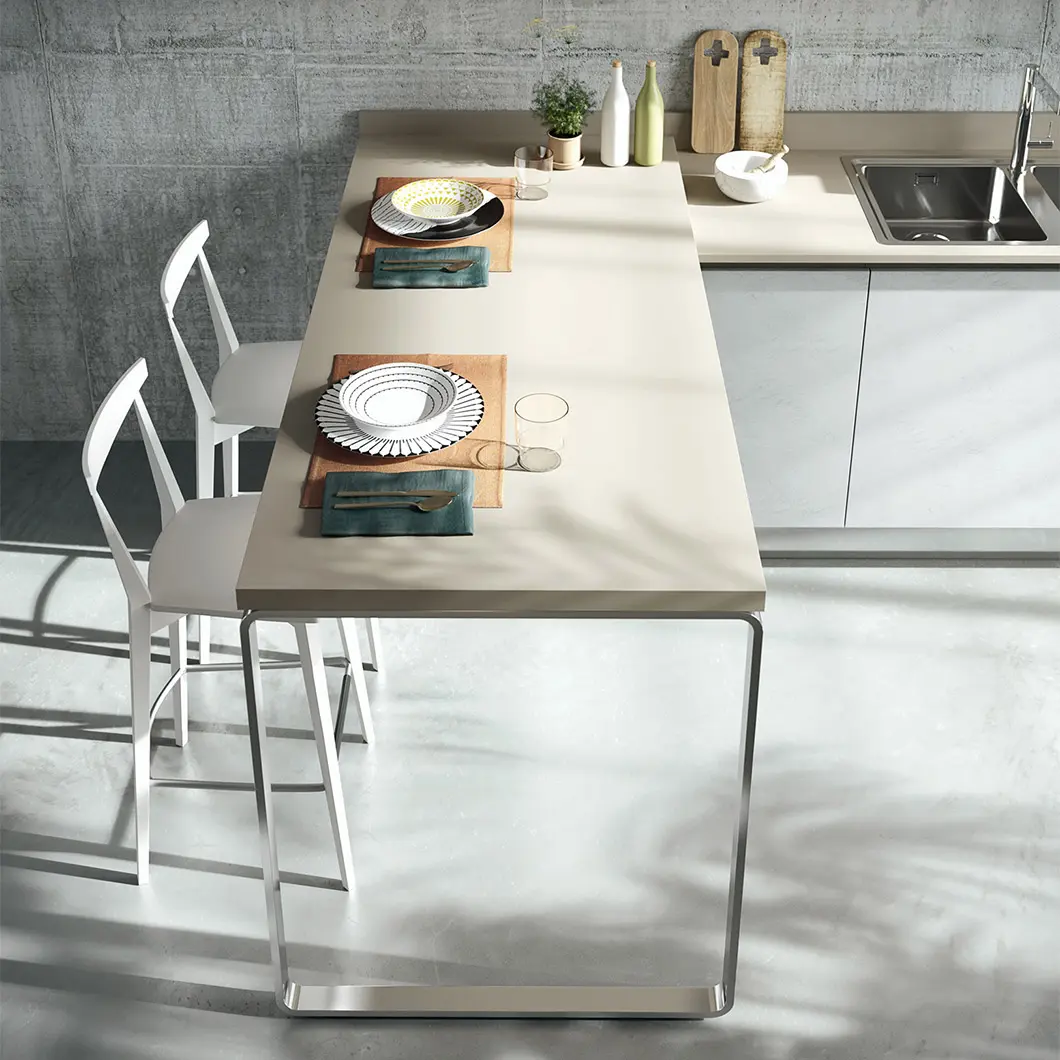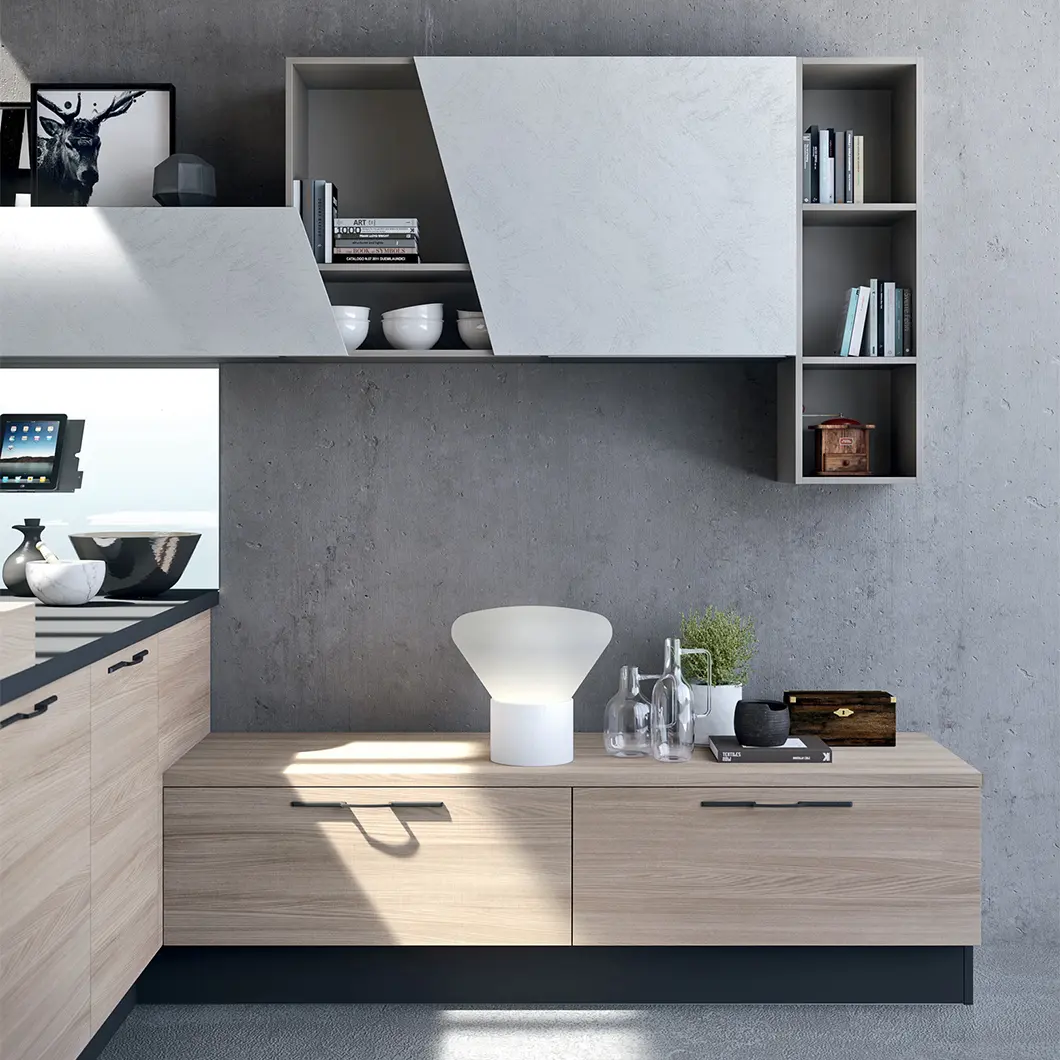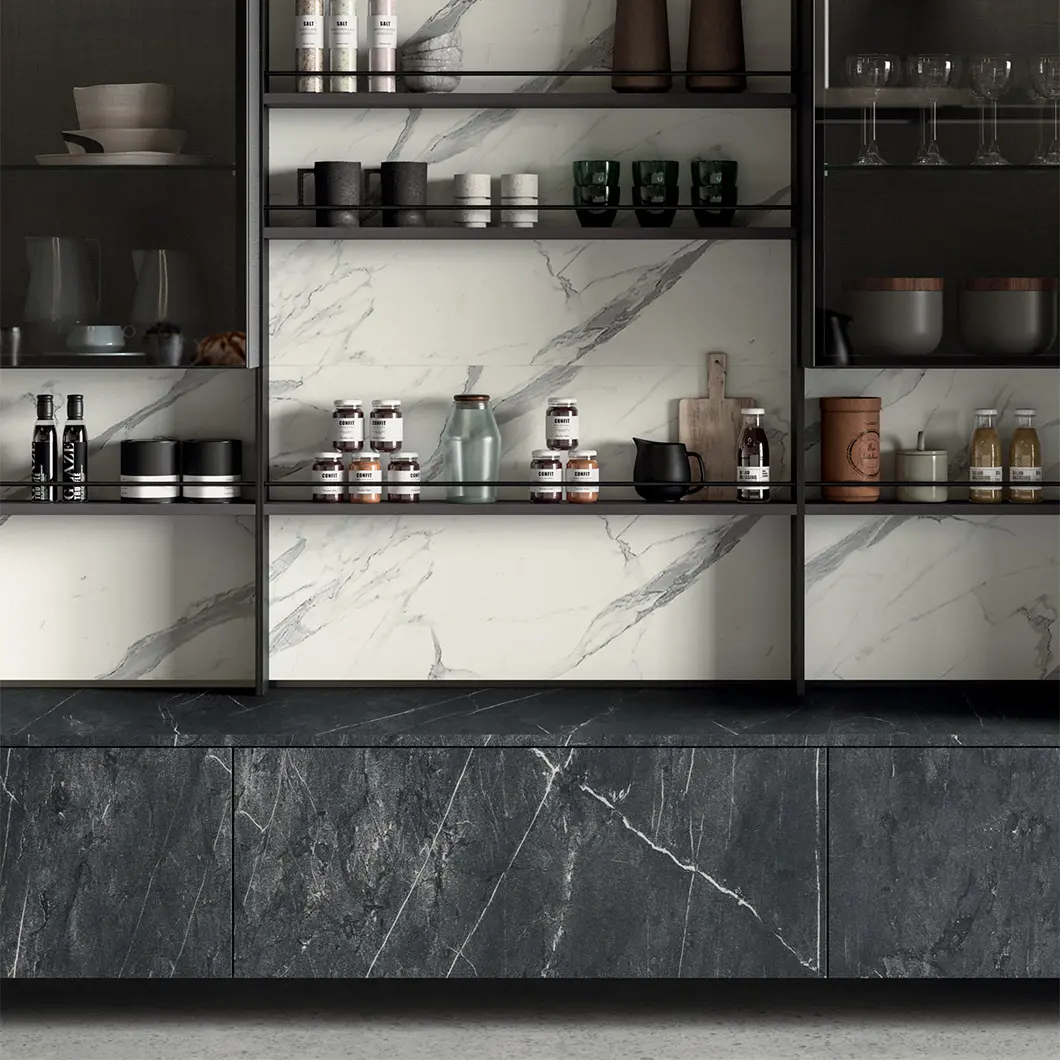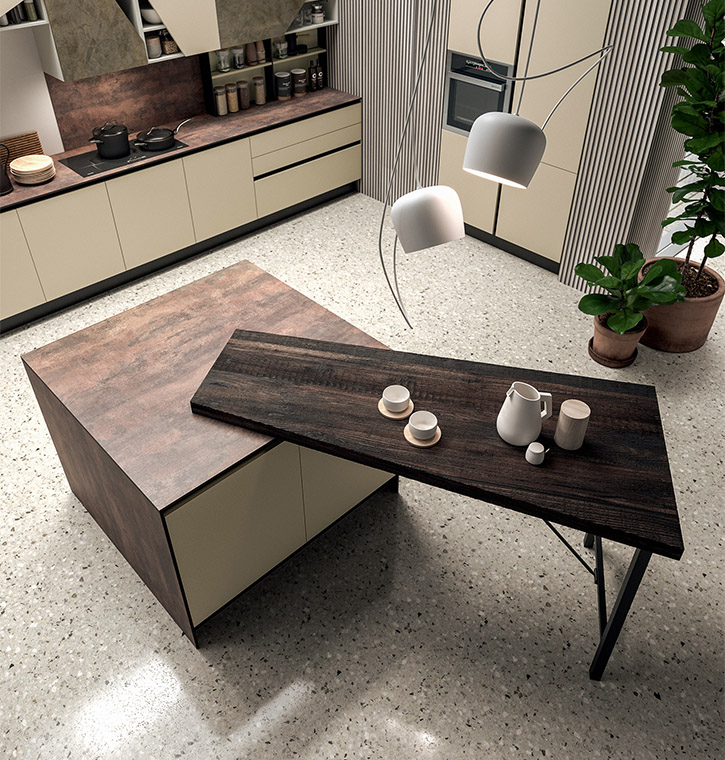 Product description
The countertop in 12mm thick HPL laminate ruggine cuore nero combines design and resistance. Created to prevent damage by water, steam and oil infiltration, the material is resistant to heat, scratch, abrasion and it is very hygienic.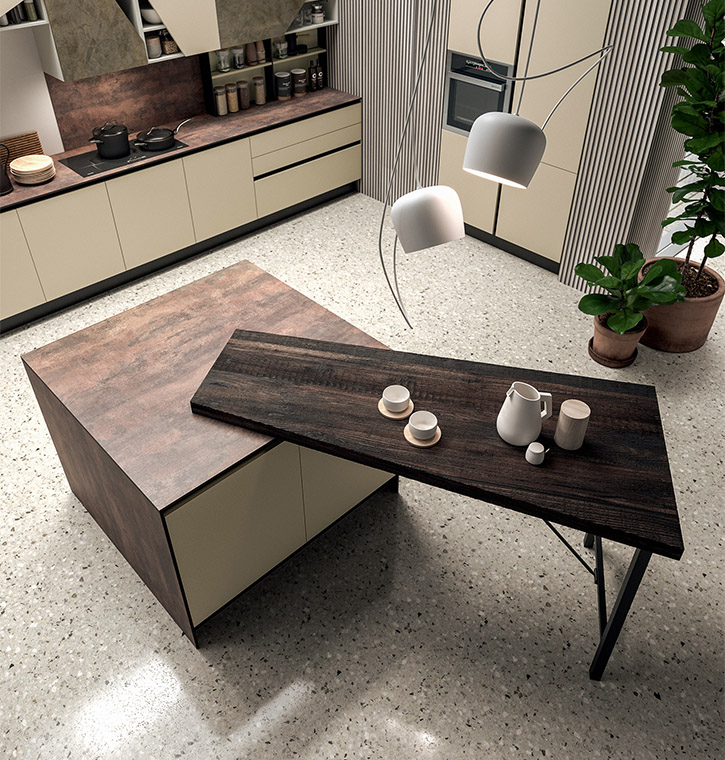 Collection
Catalogo

Official website
Link alla pagina

​EXTREME ATTENTION FOR DETAILS. PURE WELLNESS.
Self-care starts in the kitchen room.

BRAND SELECTION
OUR PRODUCTS