YLENIA
Category: Kitchen furniture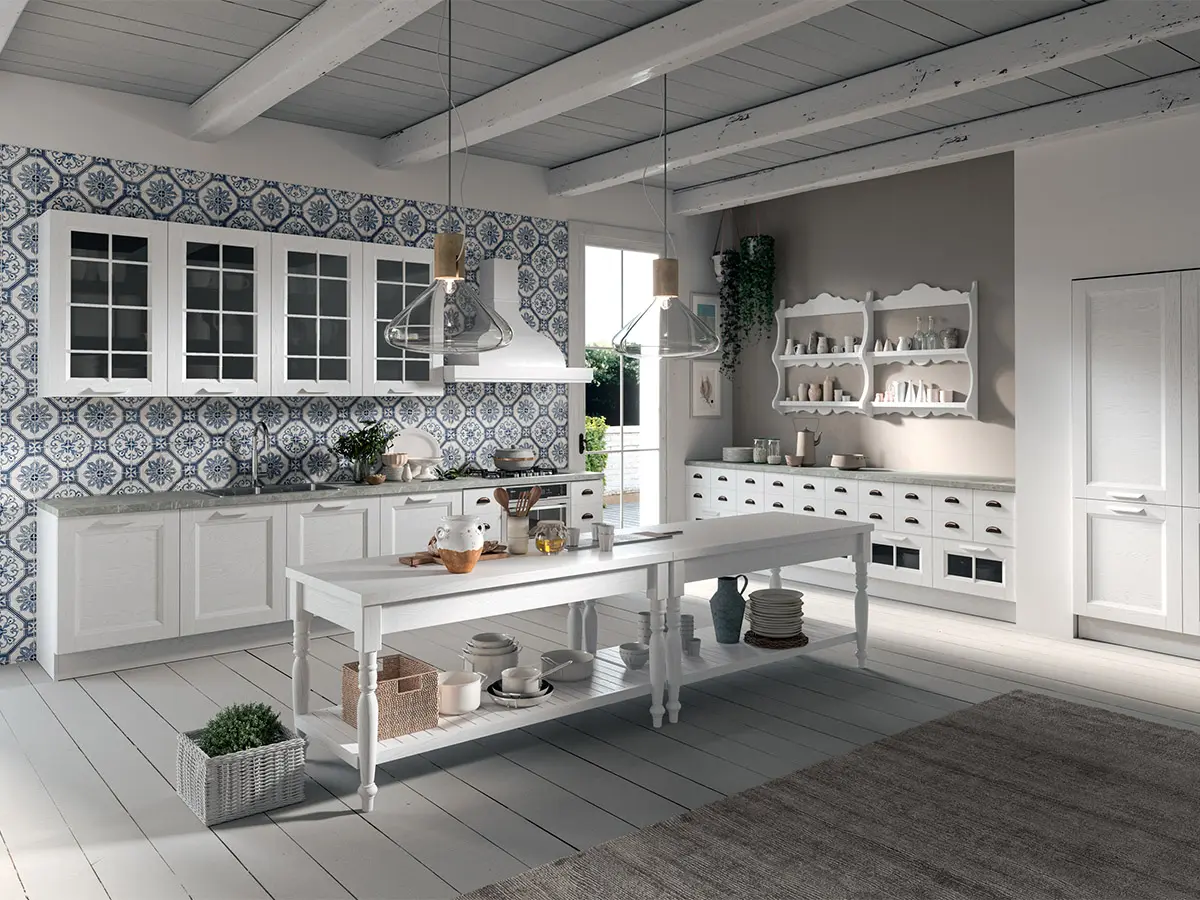 Ylenia is the model where tradition and modernity blend together until enhancing the kitchen environment with elegance and versatility.
The solidity of wood meets the beauty and linearity of the "knotless" minimal style of the smoked glass doors. The surfaces become smooth while remaining warm and
materic to the touch and the dark nuances give an industrial metropolitan touch which best expresses the elegance of a timelessness place.
Equipped walls, living, double sided libraries are all the protagonists of an open space with elegant chromatic references that create warm atmospheres for a place which
considers conviviality as the heart of the kitchen design.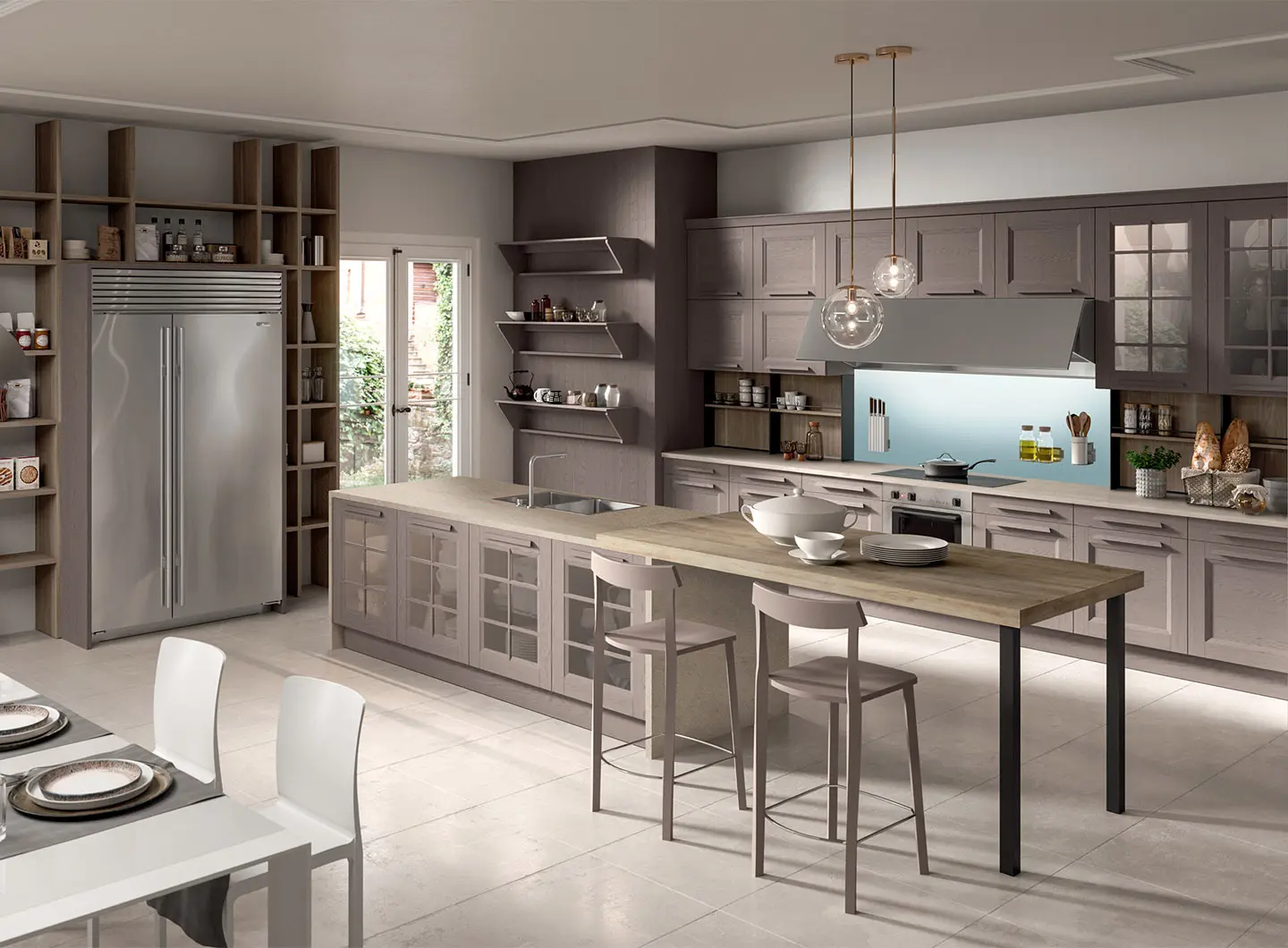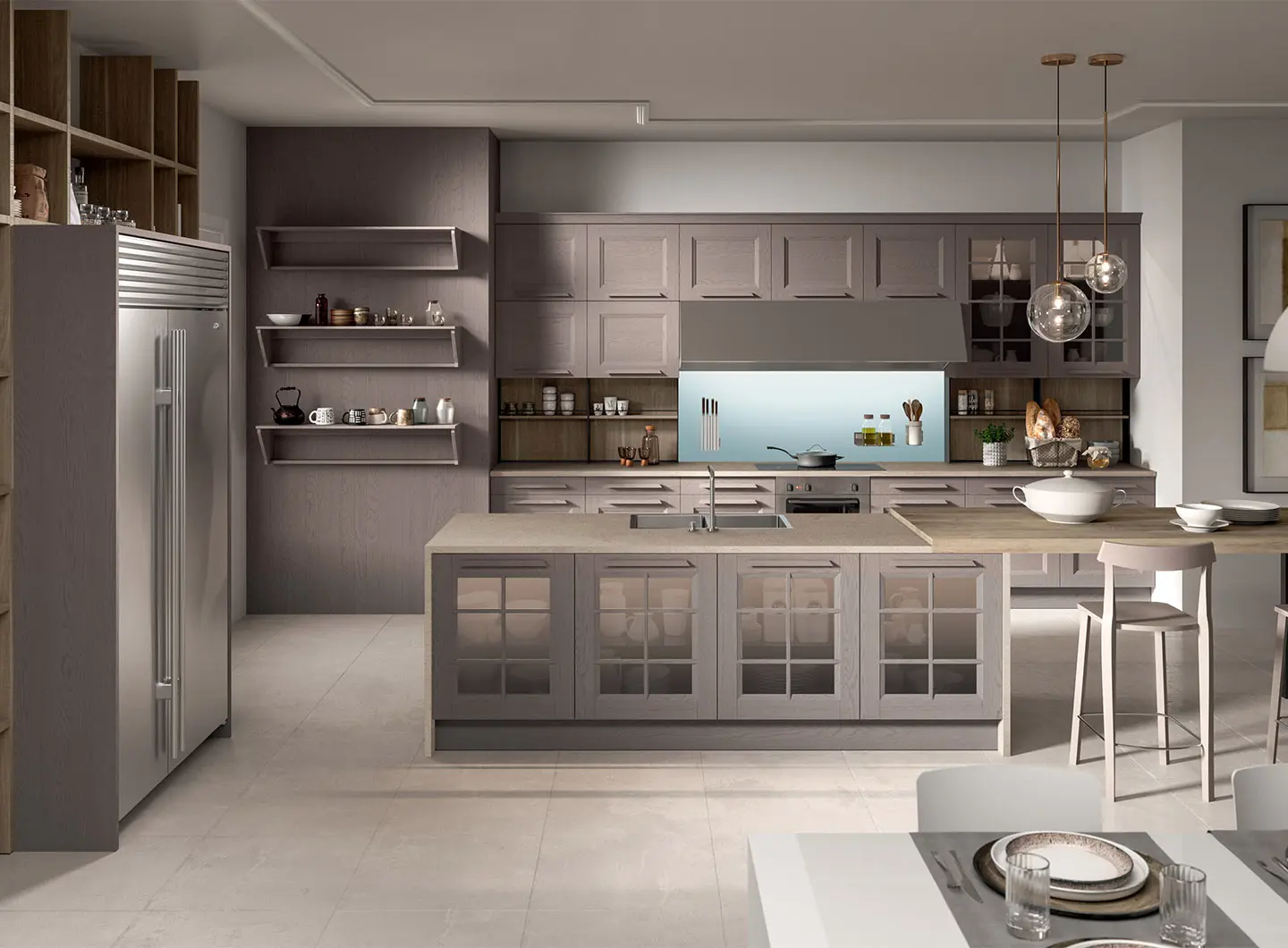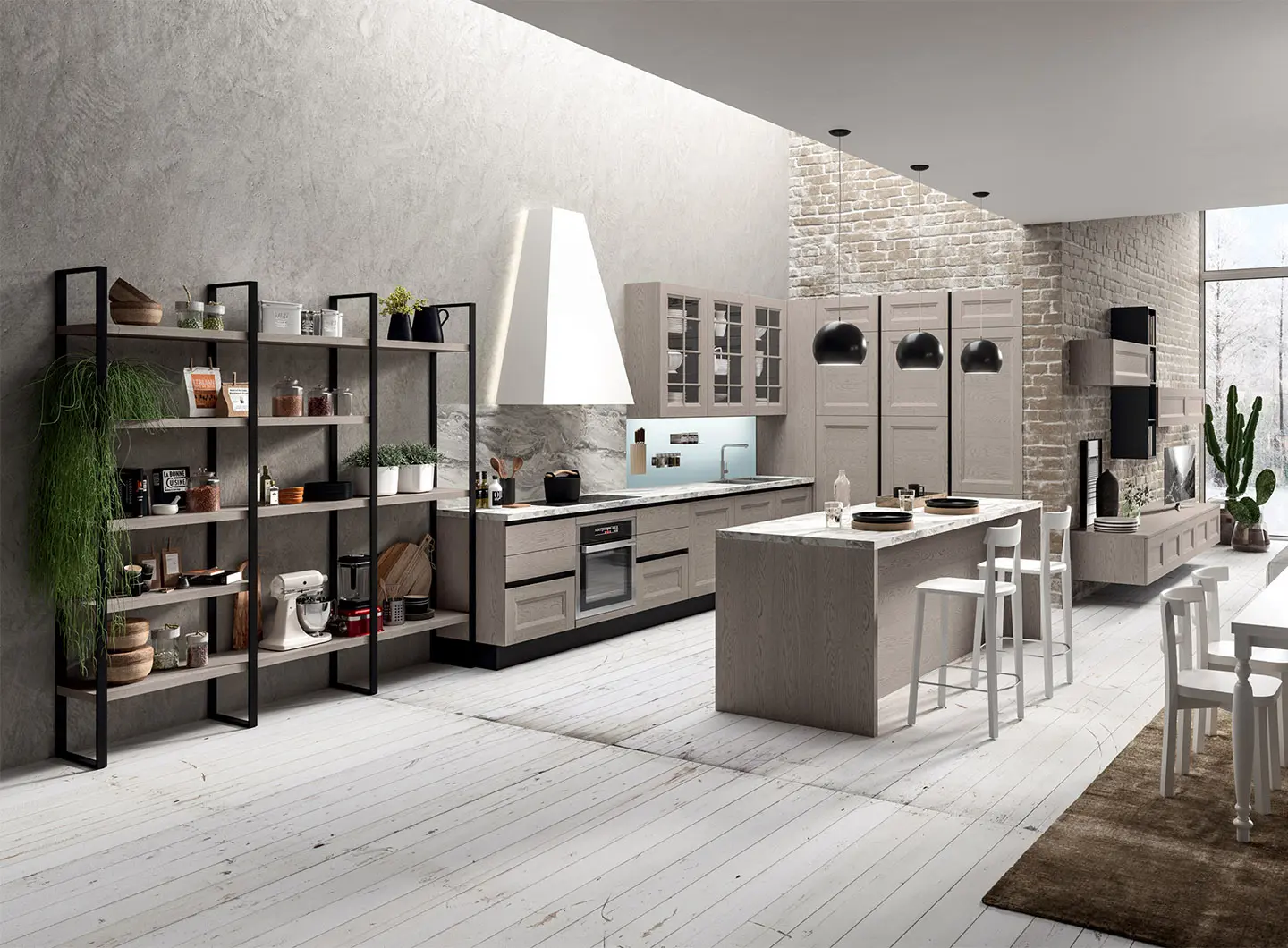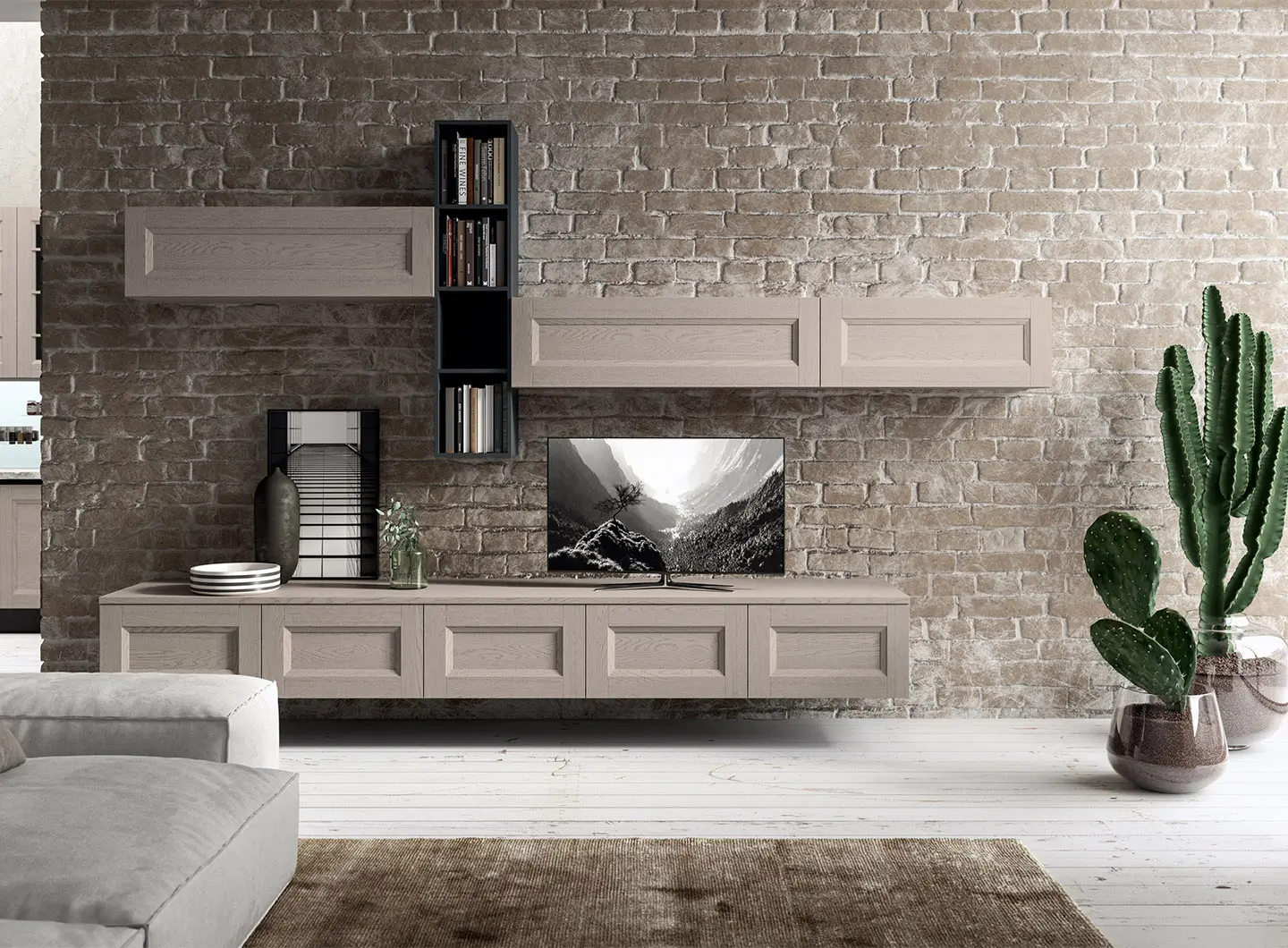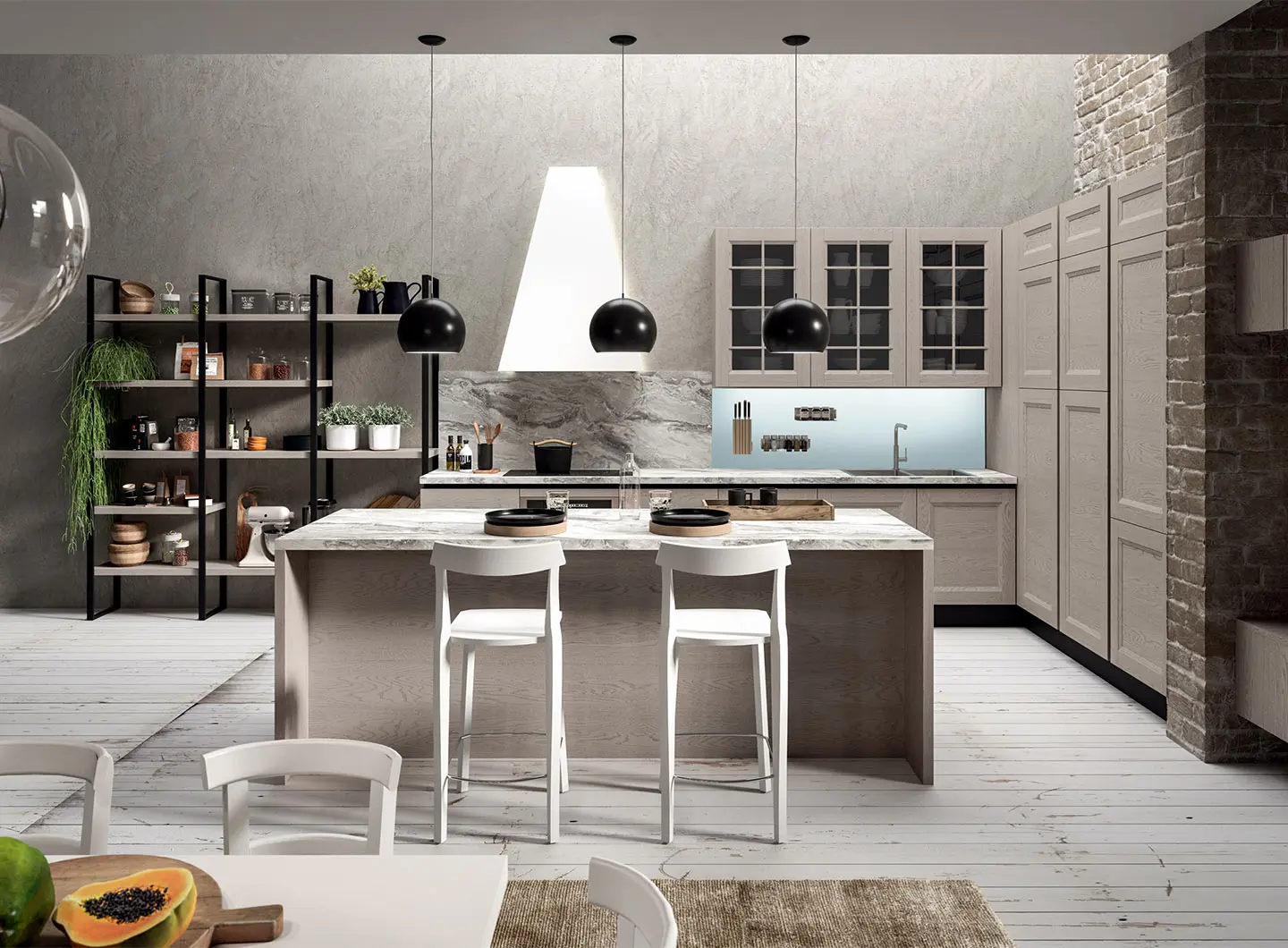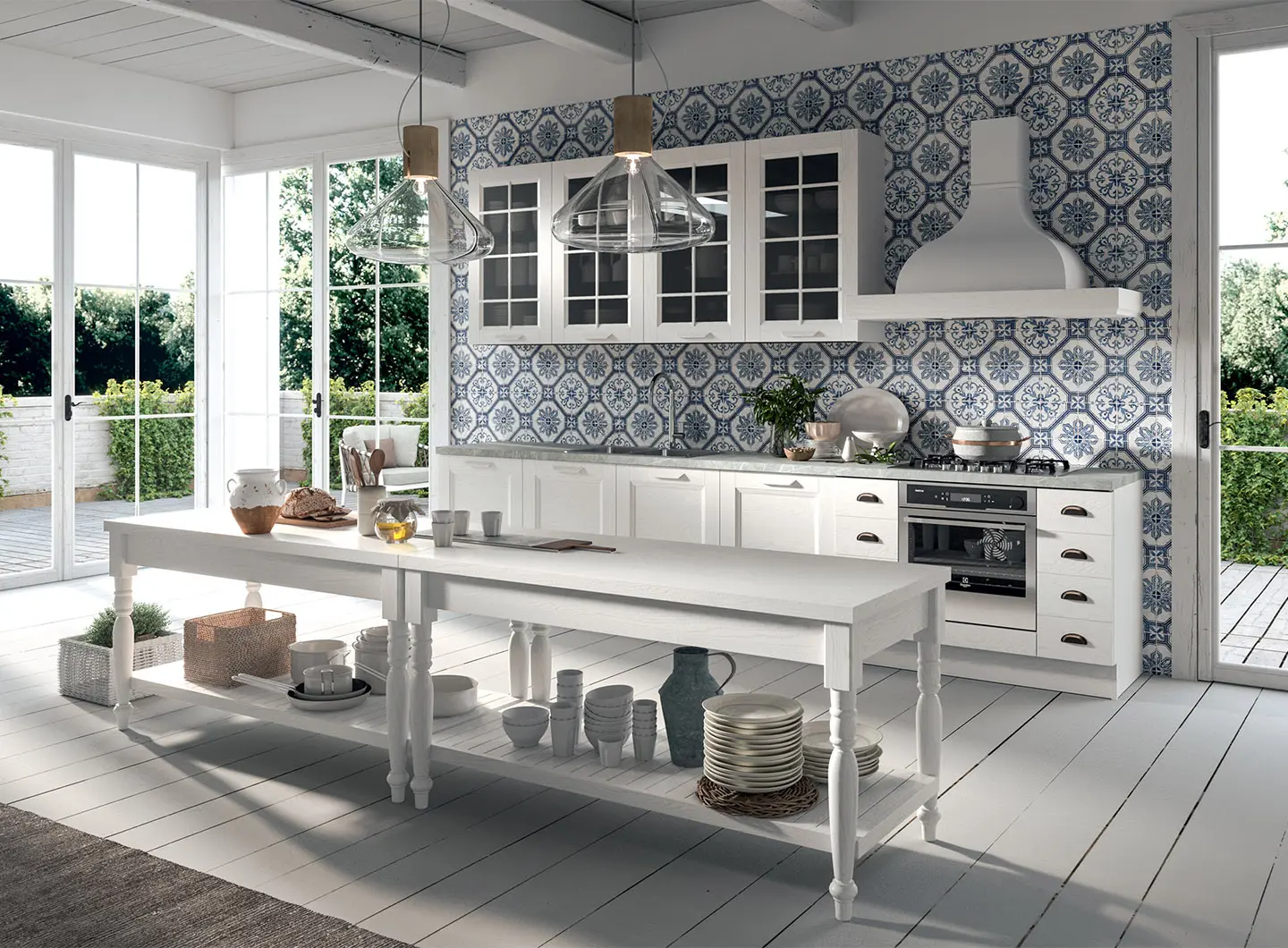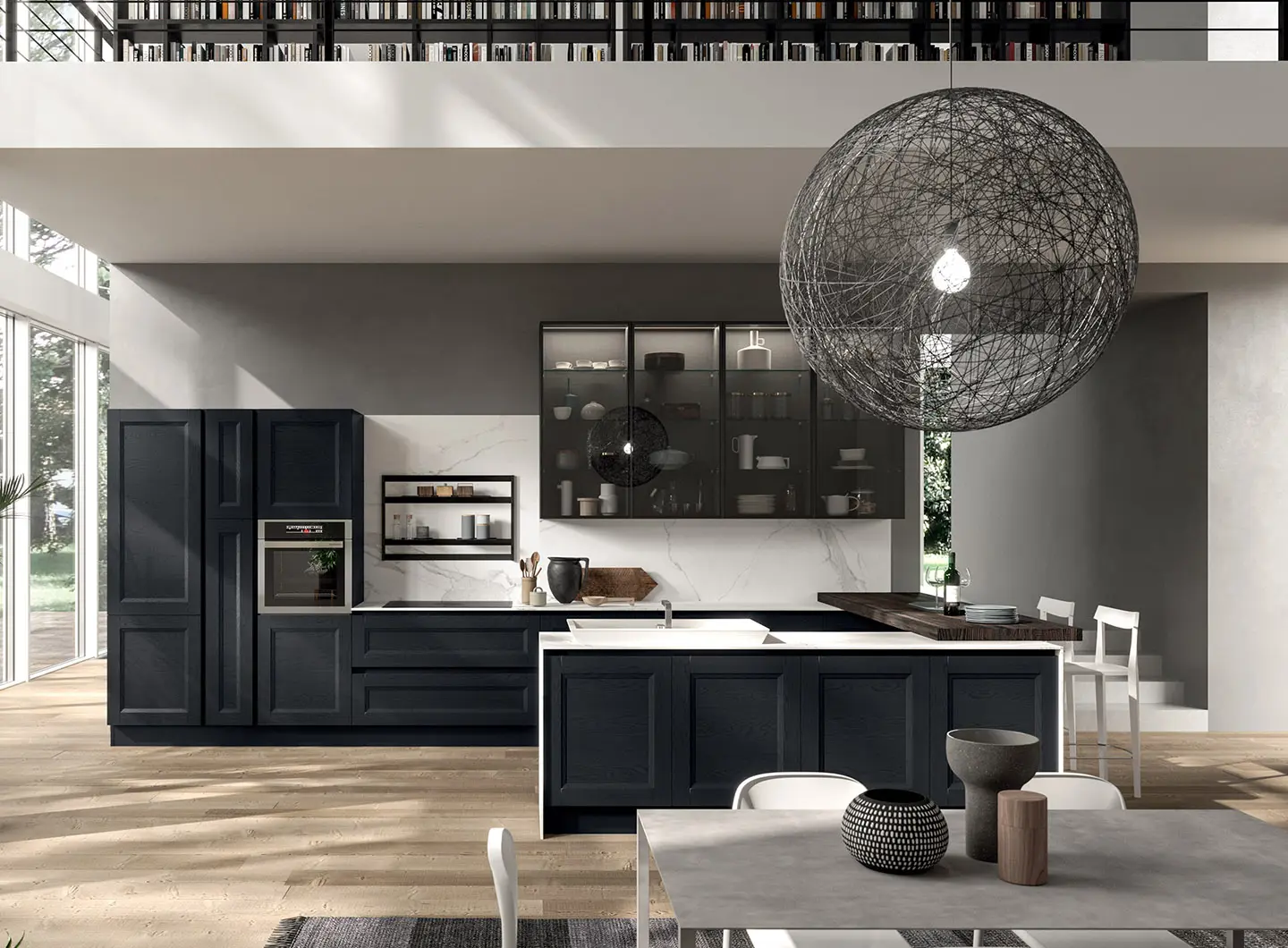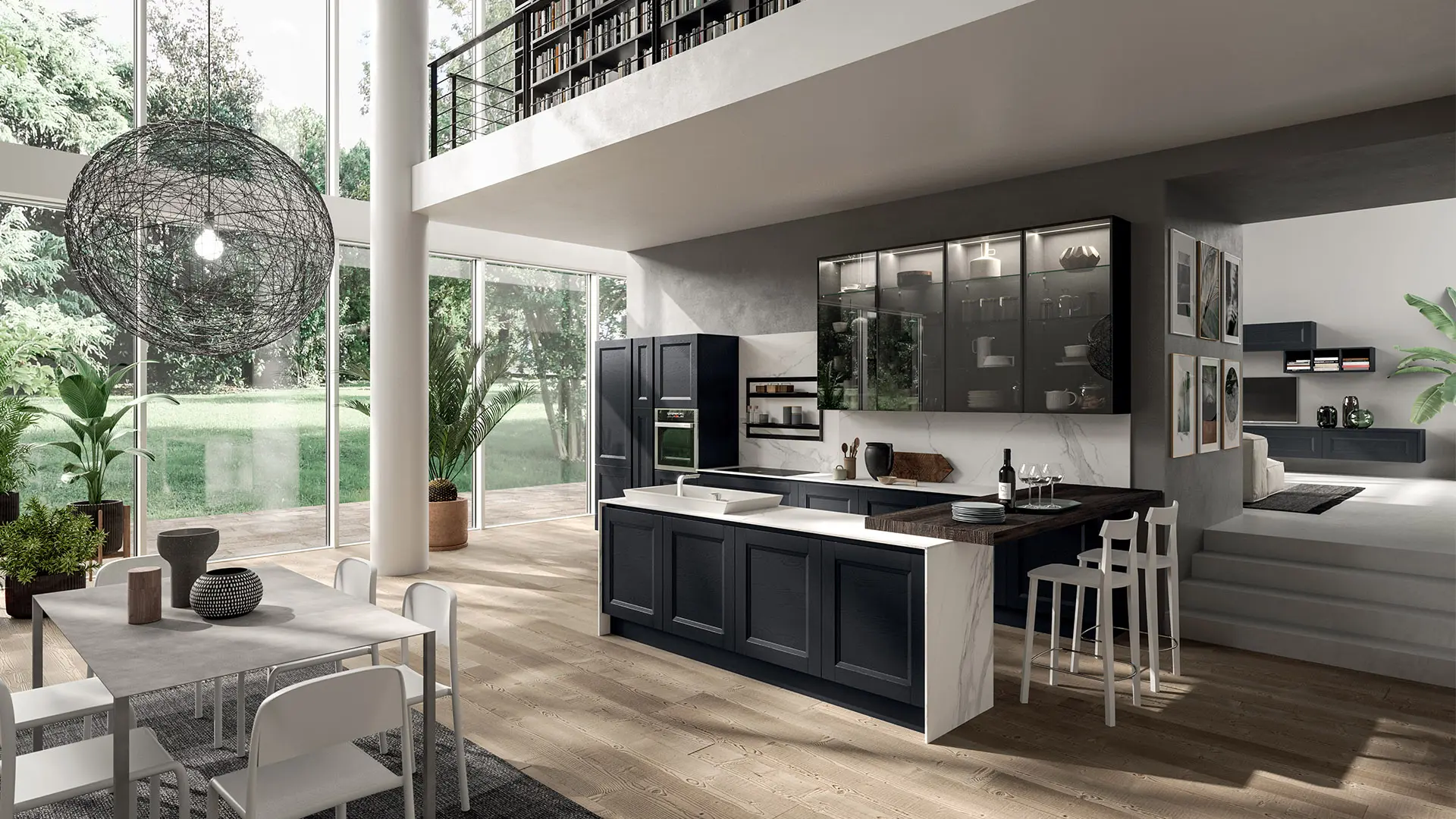 A new way for telling the classic, re-interpreted in a contemporary key,
Versatile and functional, the library suit the different needs, by offering multiple organisational solutions and combining essences, shapes and materials in a unique style
for a well-defined stylistic and design choice.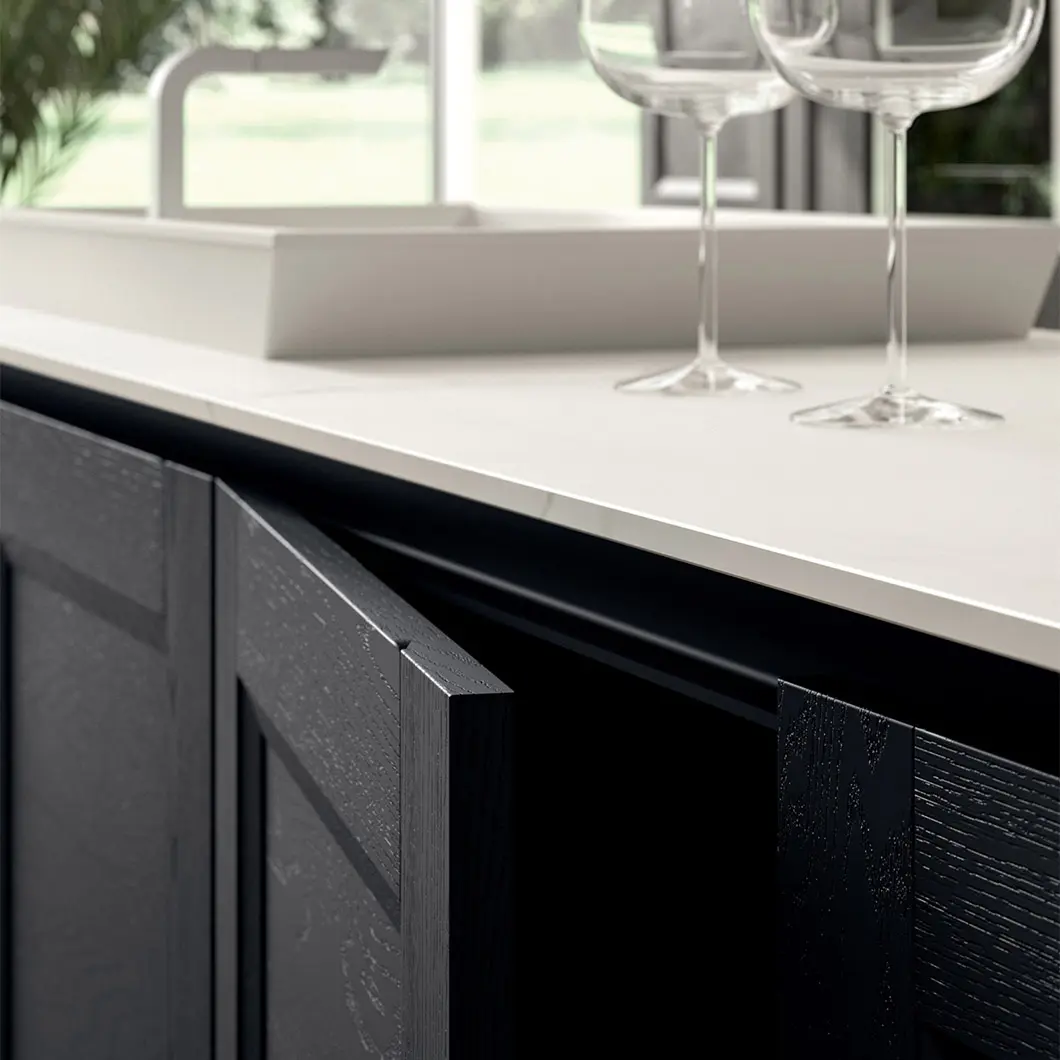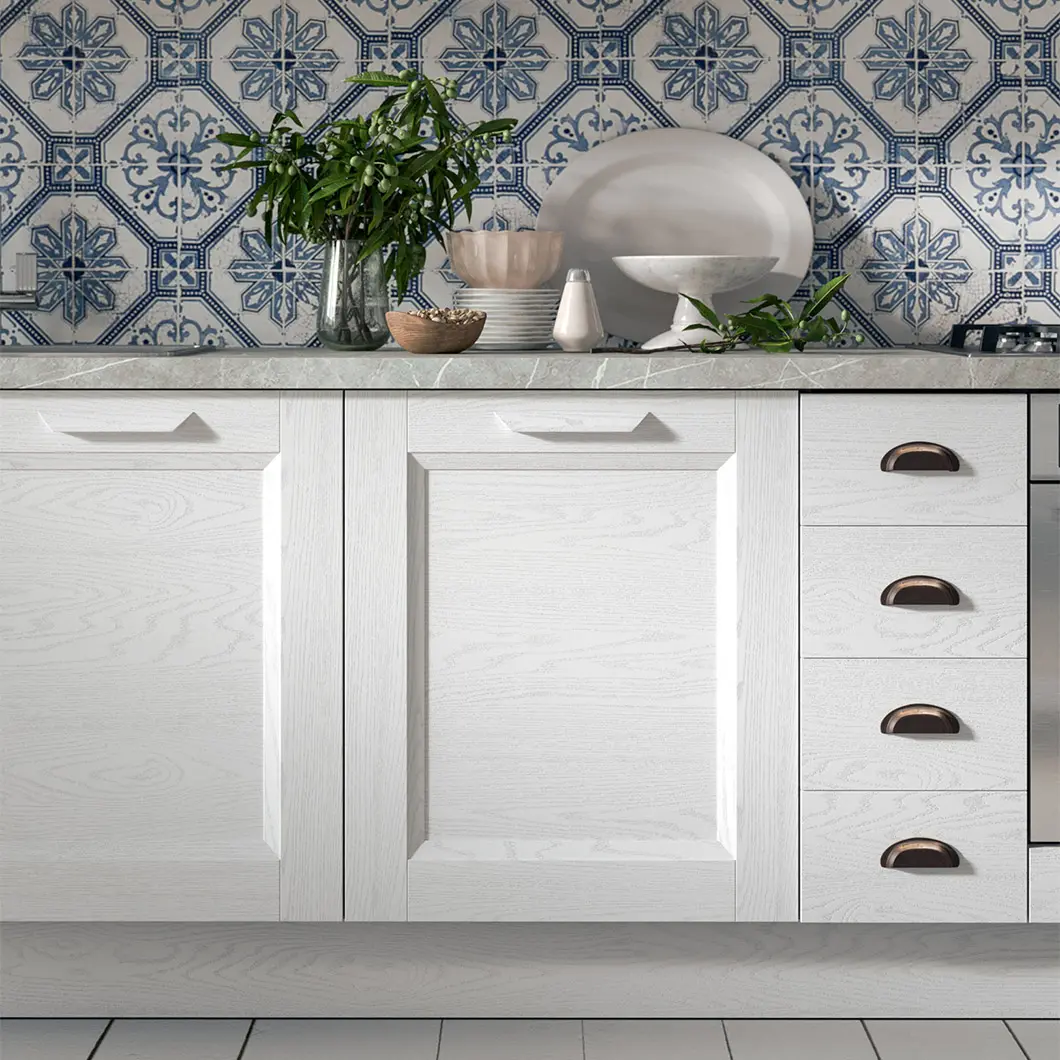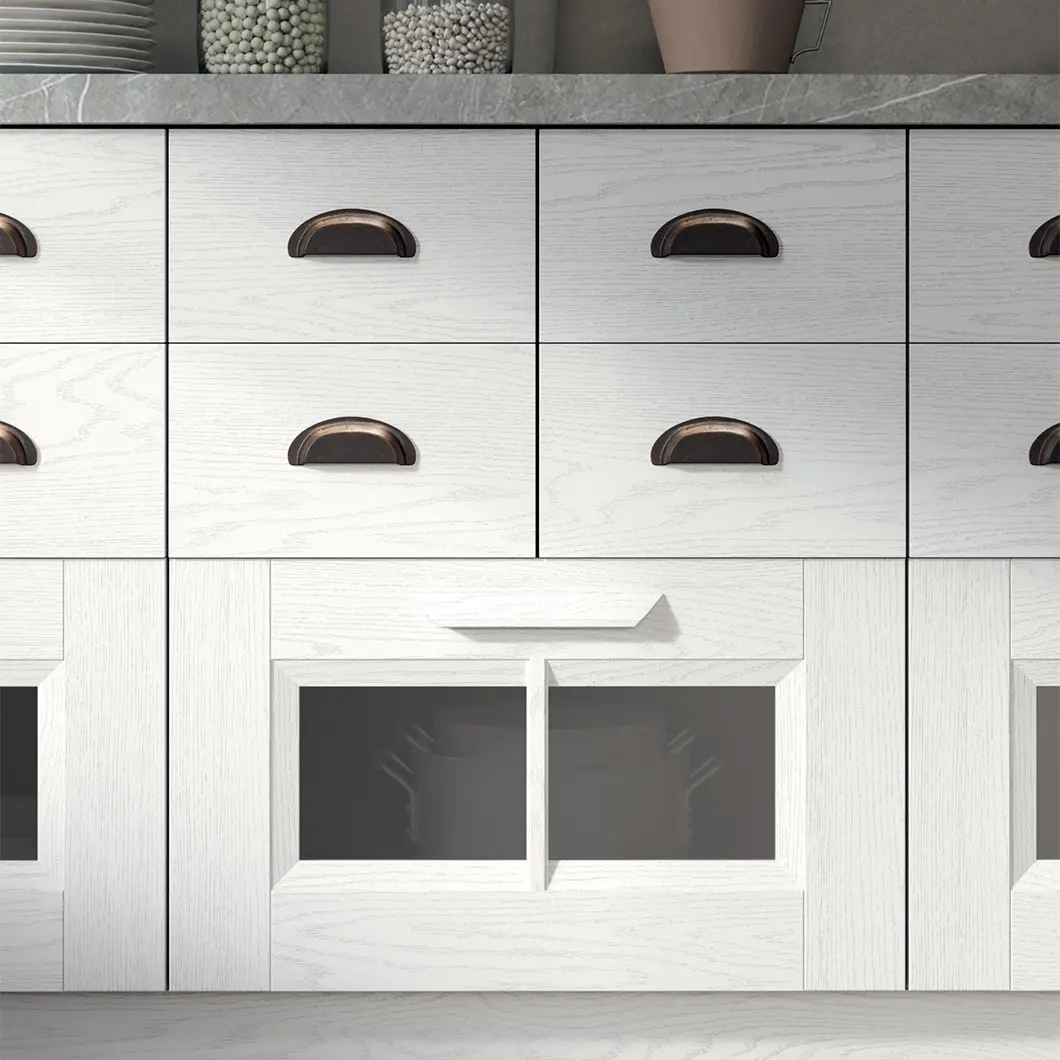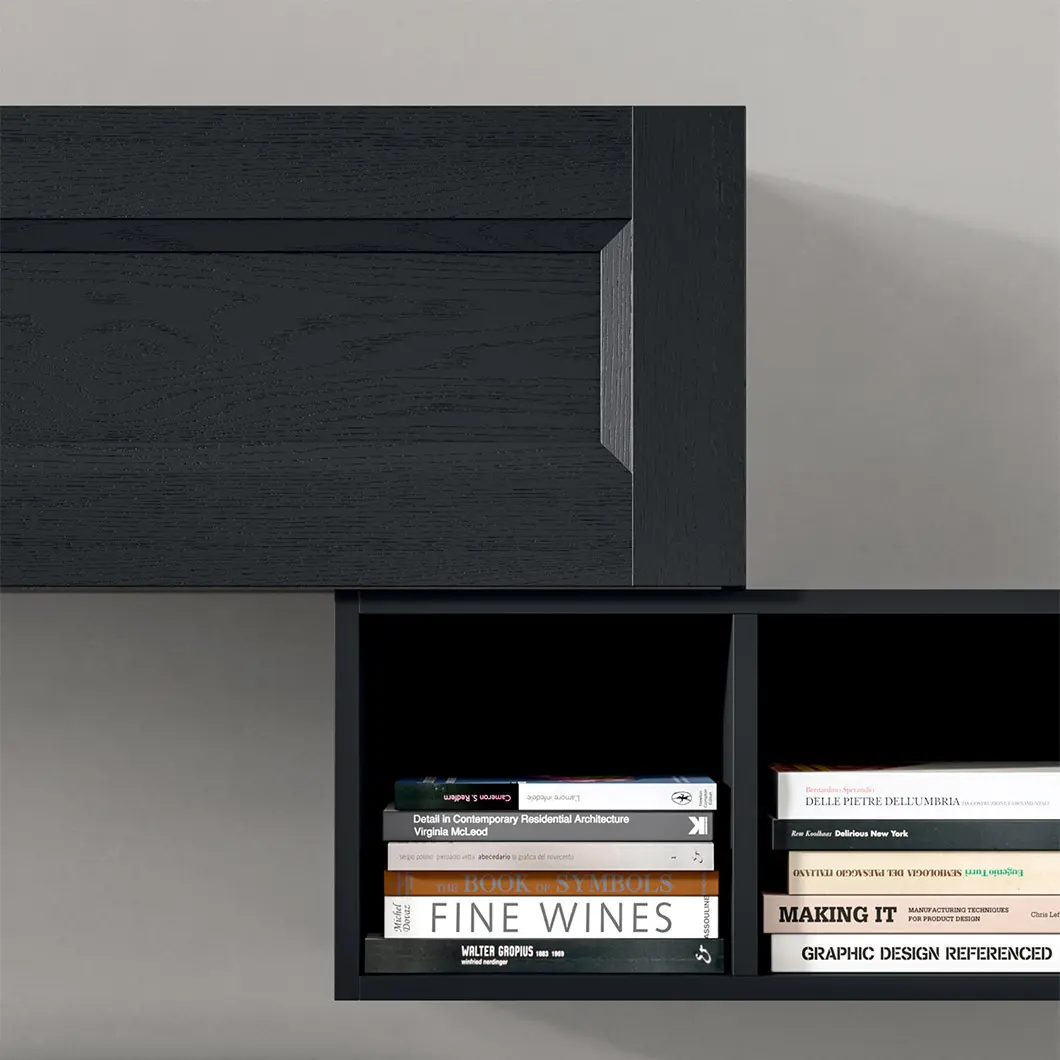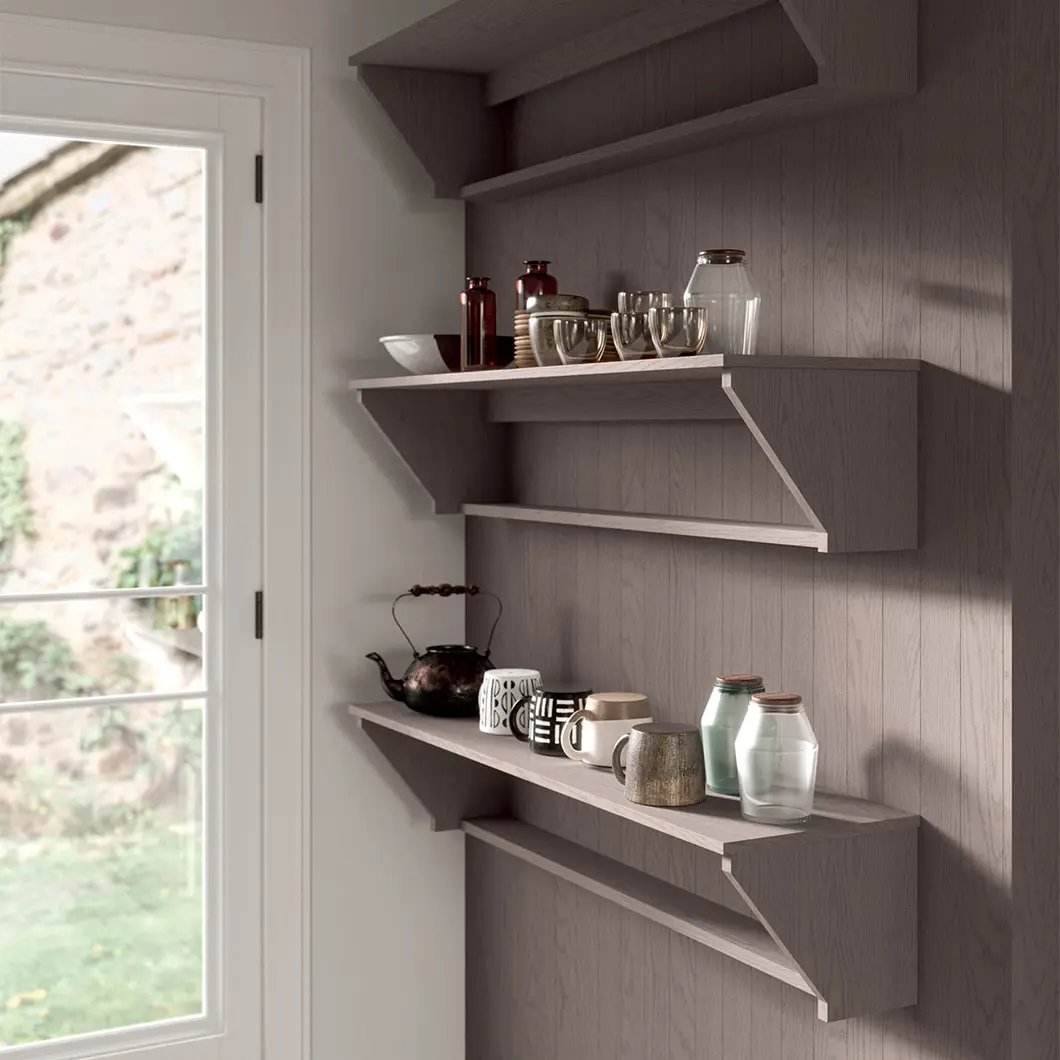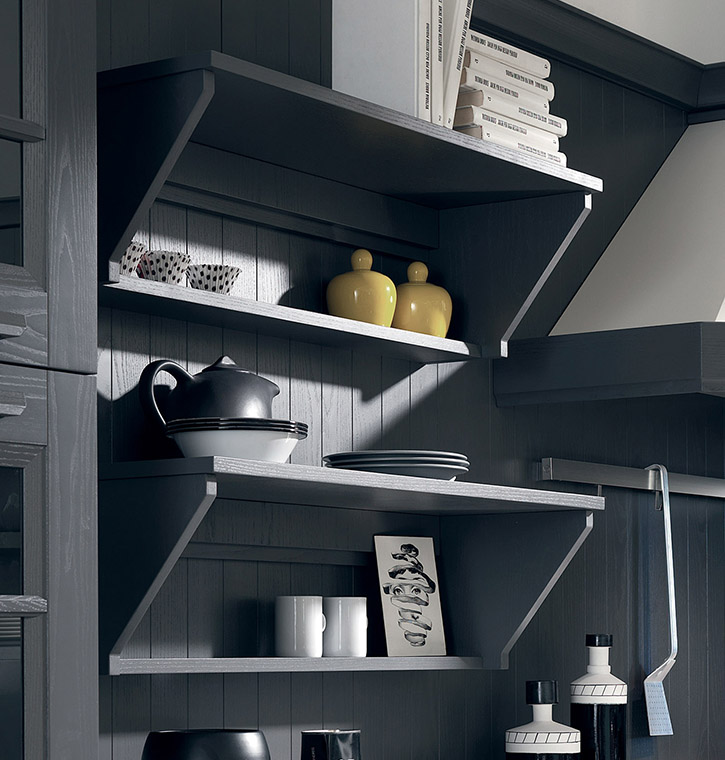 Product description
The boiserie equipped with books and objects, not really typicals of the kitchen environment, creates an ideal continuity with the living room, turning into a real décor element.
BRAND SELECTION
OUR PRODUCTS