VITA BELLA
Category: Kitchen furniture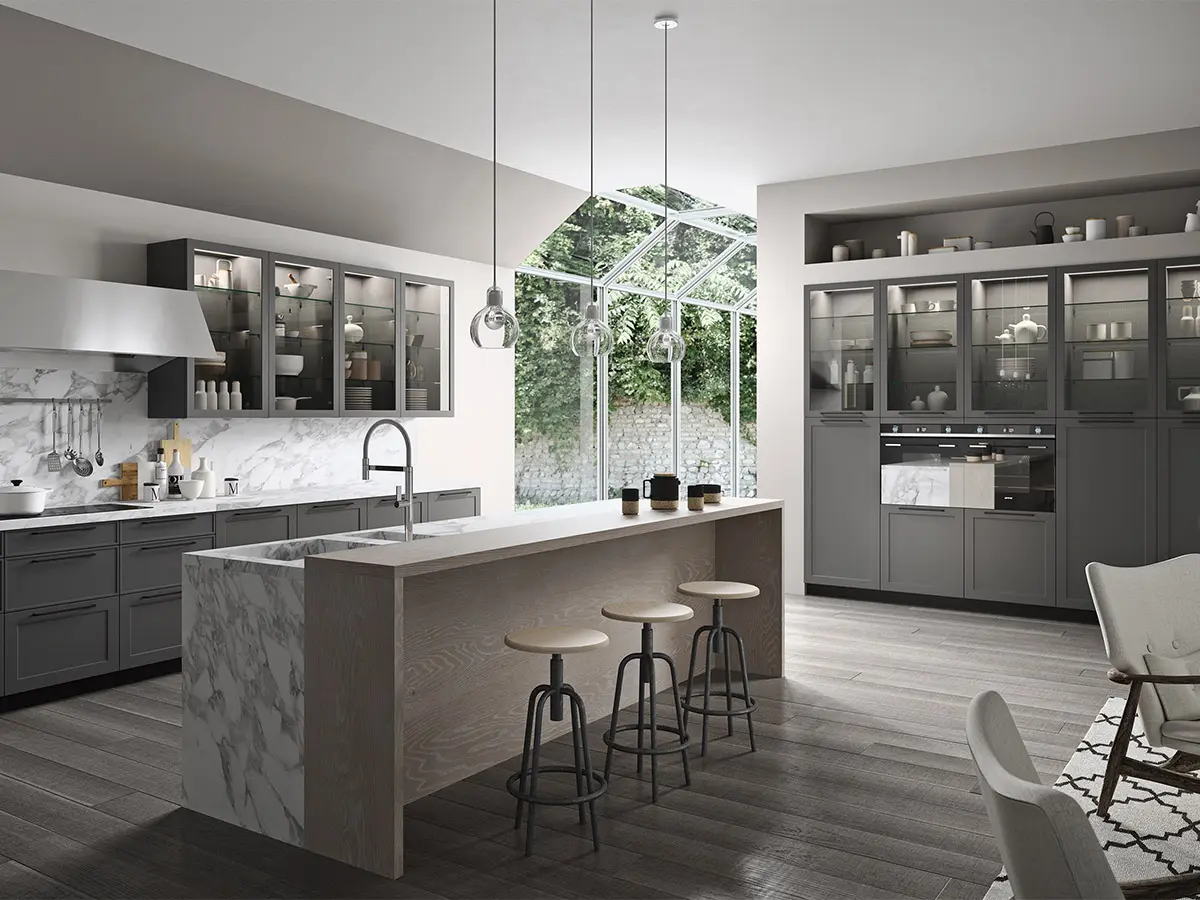 VITA BELLA REPRESENTS THE TASTE OF THE MOMENTS, LIVED WITH LEVITY AND ELEGANCE, OF AN ITALIAN VACATION.
Vita Bella is a tribute to the italian "style" and its name recalls a way of living with joy and class.
This project represent a modern interpretation of the classic style. Many references to that style, first among others the framed door, are expressed in contemporary key thanks to the precious lacquered finishes and the cchannel opening.
The door collection Vita Bella enriches with completely smooth doors that interpret the most current need of fujnctionality and design, and with glass doors whith
chromed frame, real piece of elegance and style. At the centre of this model there is a research of beauty, of volumes and materials, beauty of classic proportion and contemporary linearity.
A perfect combination of traditional and modern elements is the main feature of this stylish kitchen.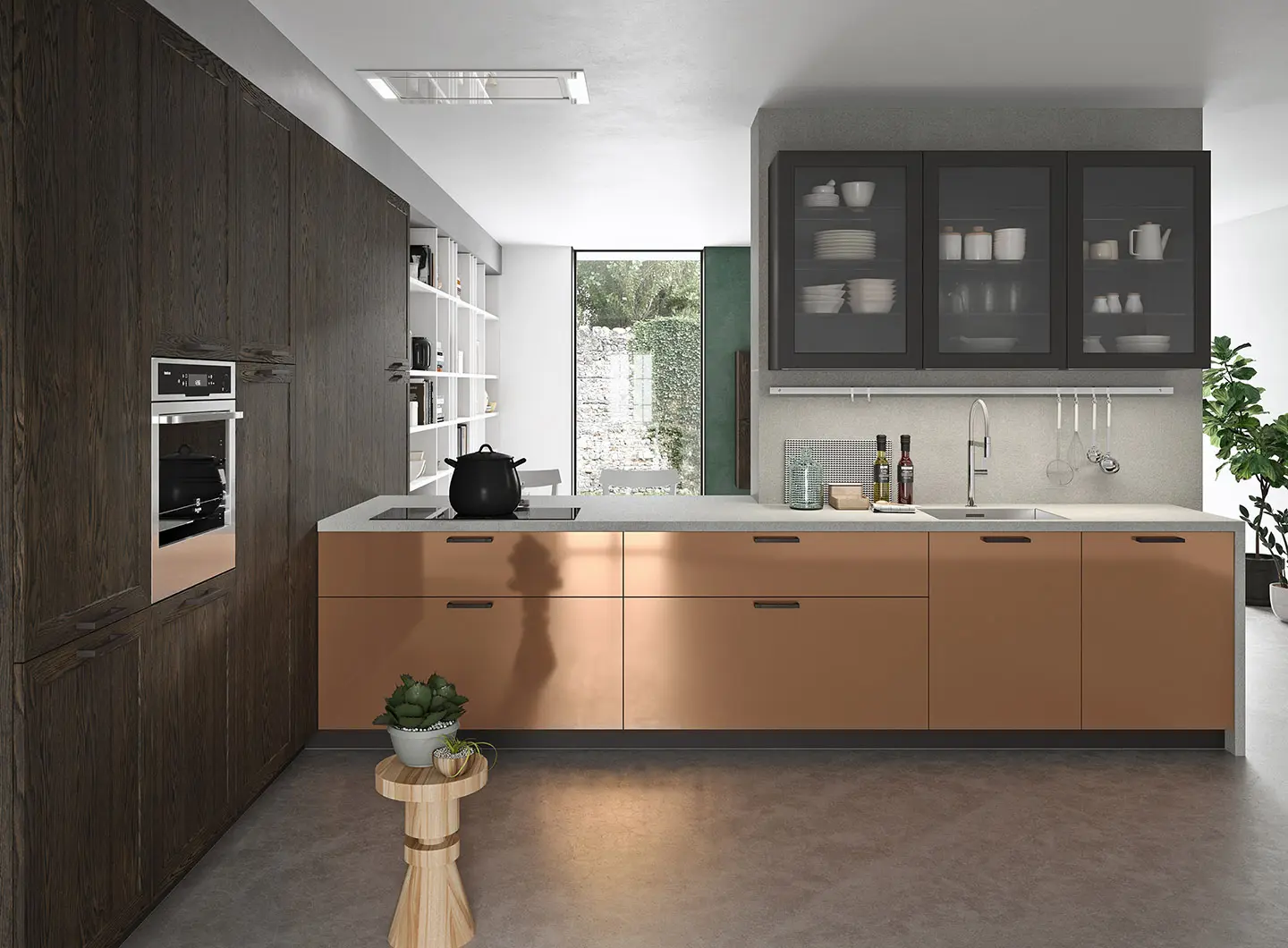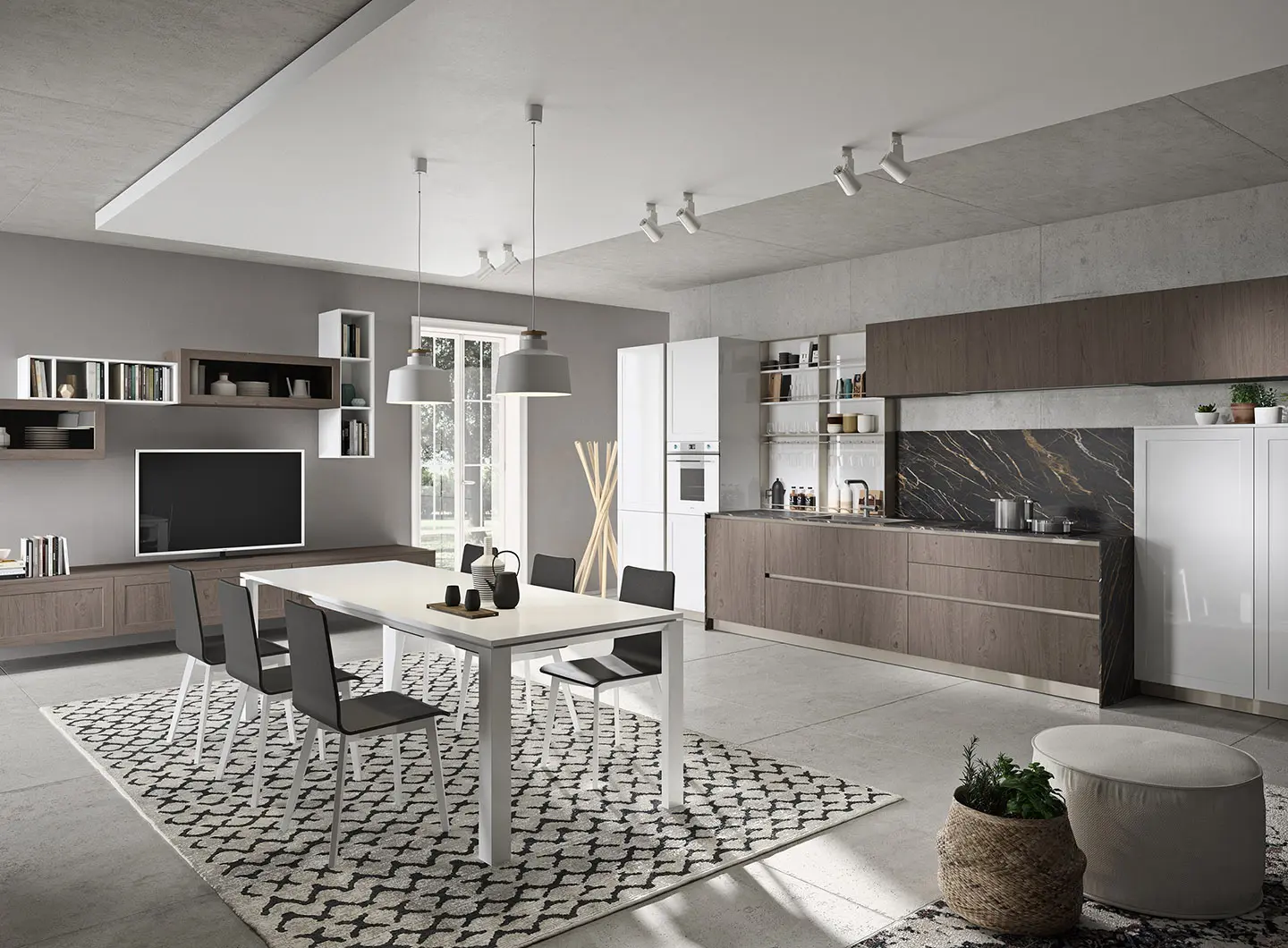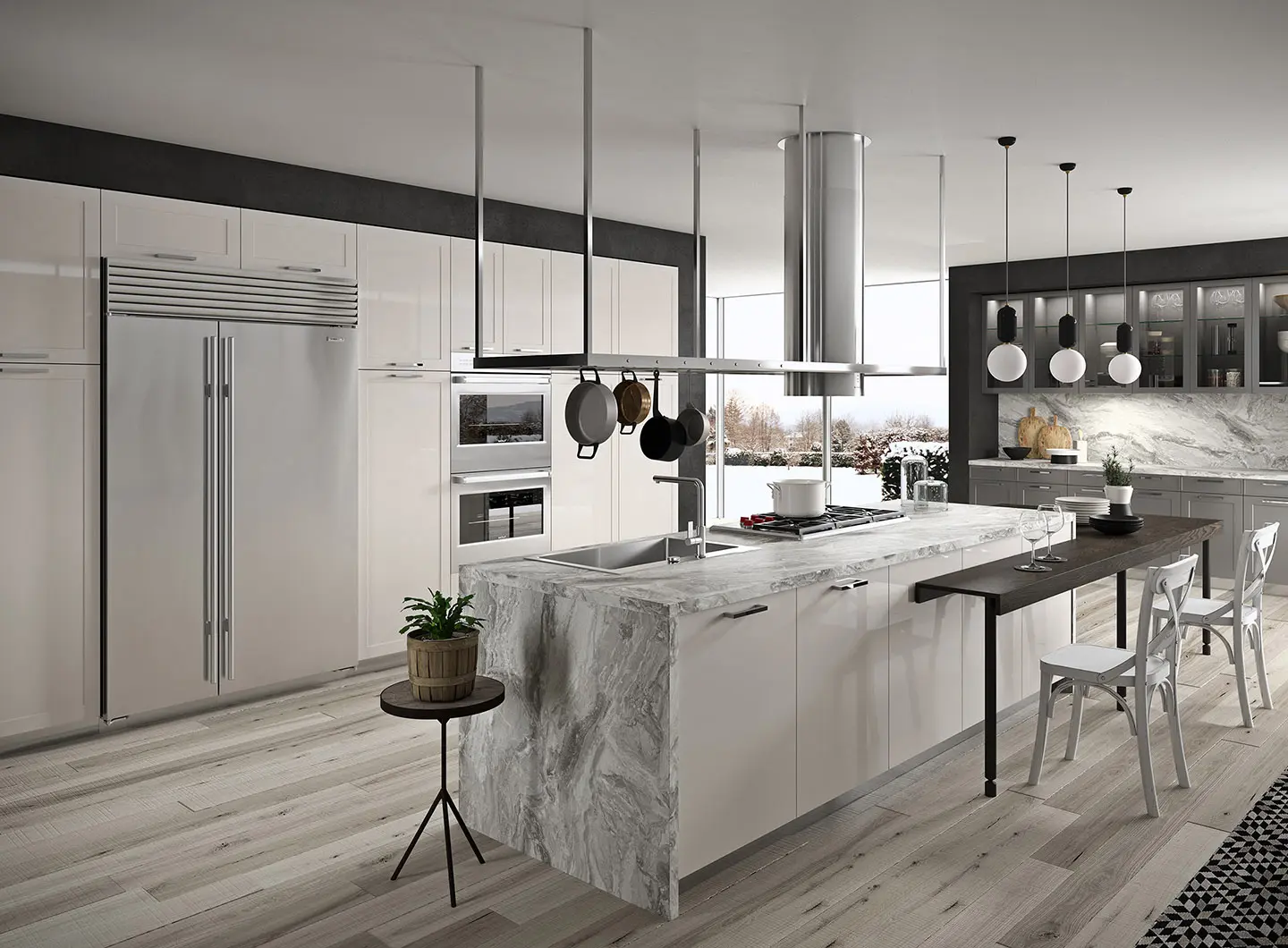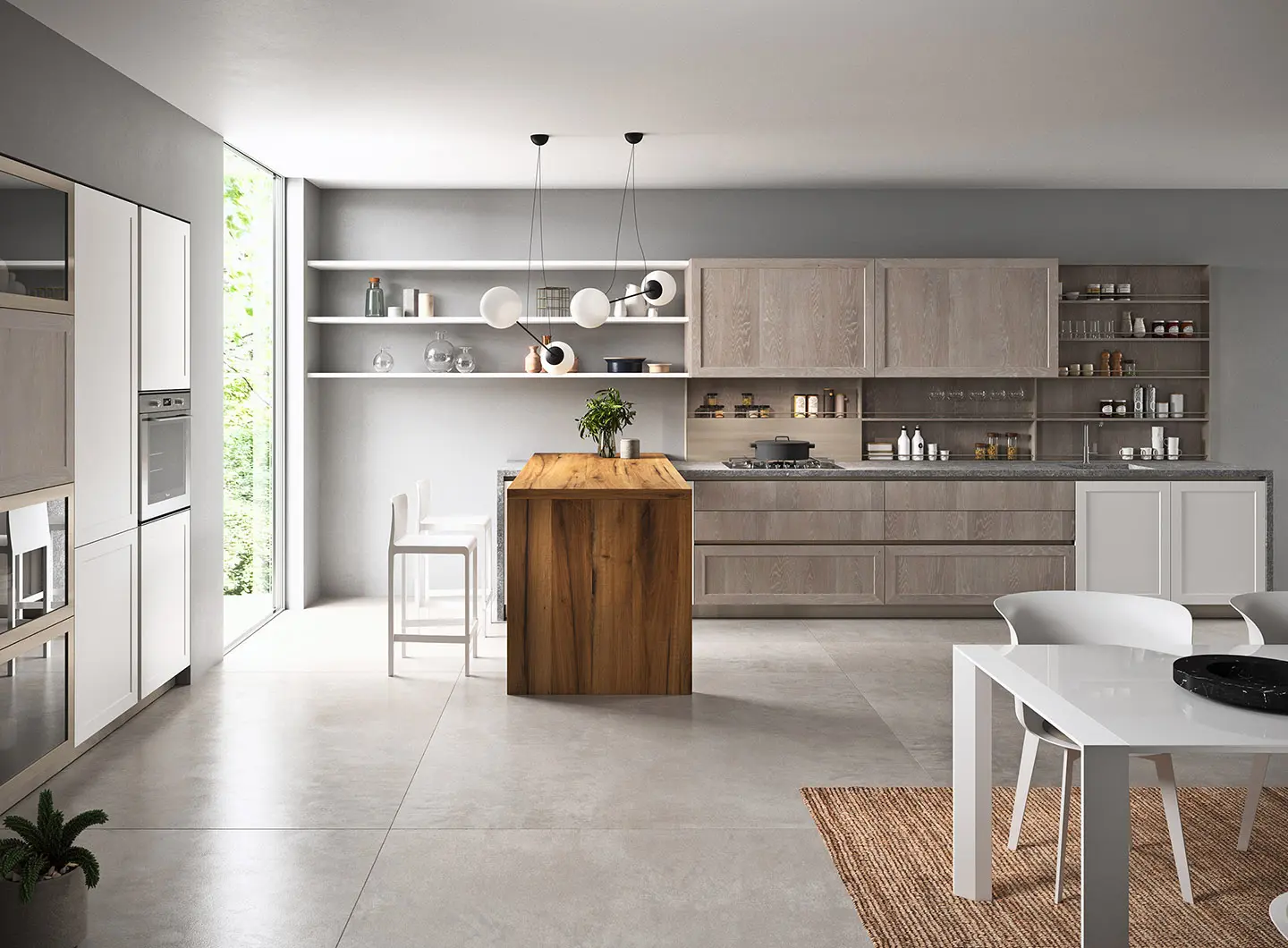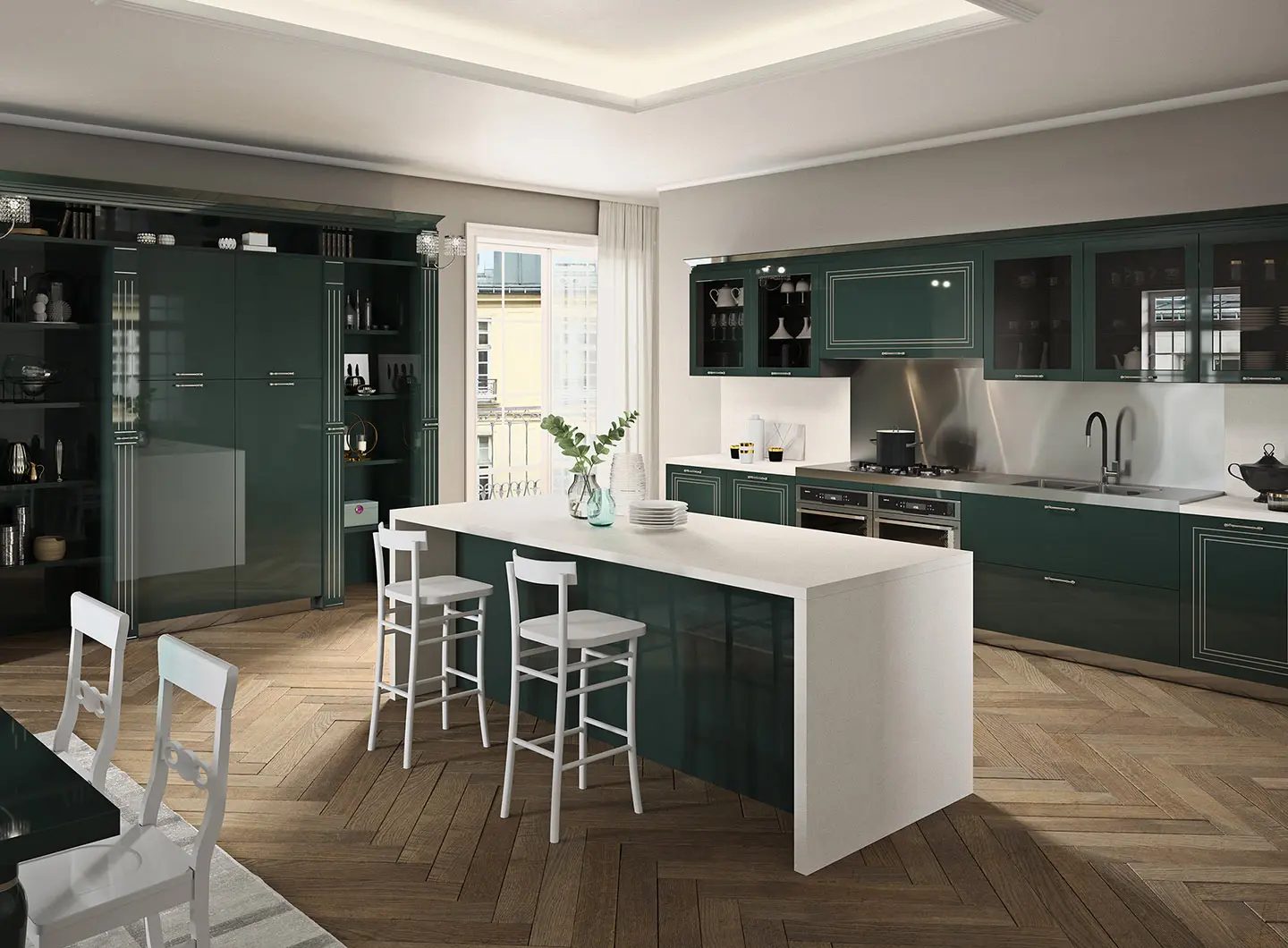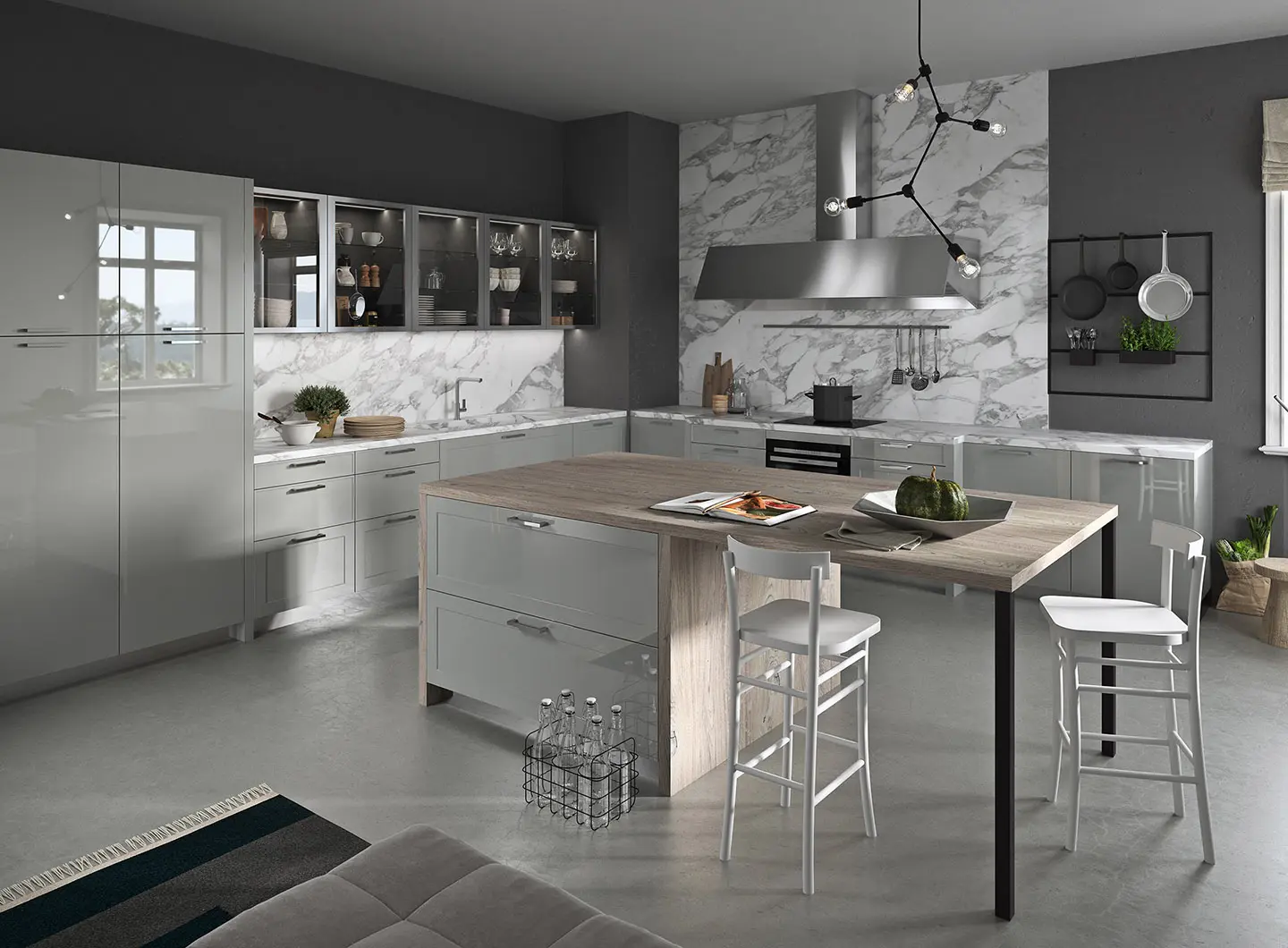 THE ELEGANCE OF THE PAST.
The guest star of the composition is the big central island, composed of pull out base cabinets and terminal modules with curved doors.
The island, hereby showed in Corda Opaco, is refined by a work top made of 3 cm resined sanded travertine and customized with a fixed table in Rovere Cuoio wich
follows the sinusoidal lines of the Rovere Cuoio. In Rovere Cuoio are also the tall units, island's Rovere Cuoio.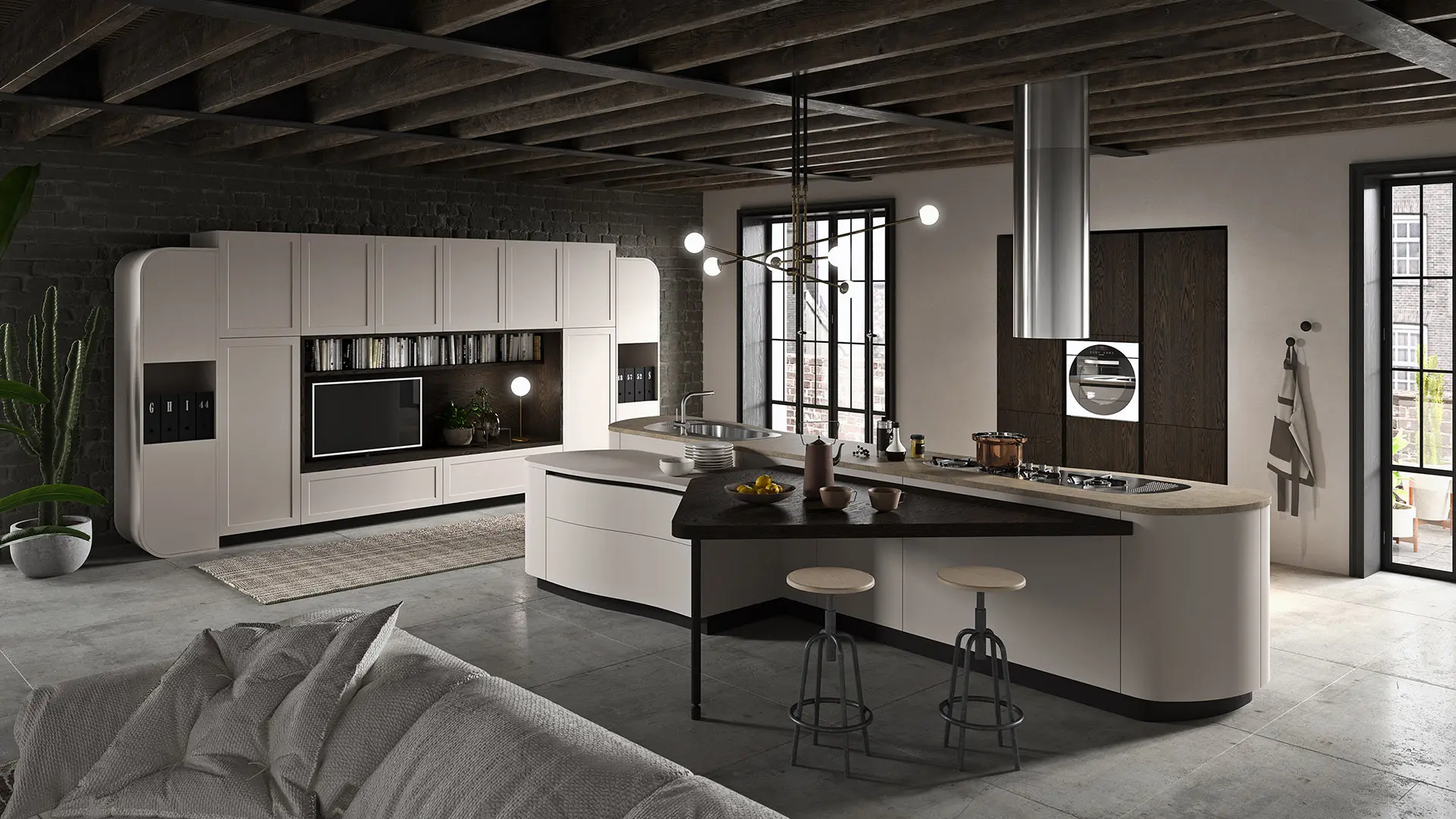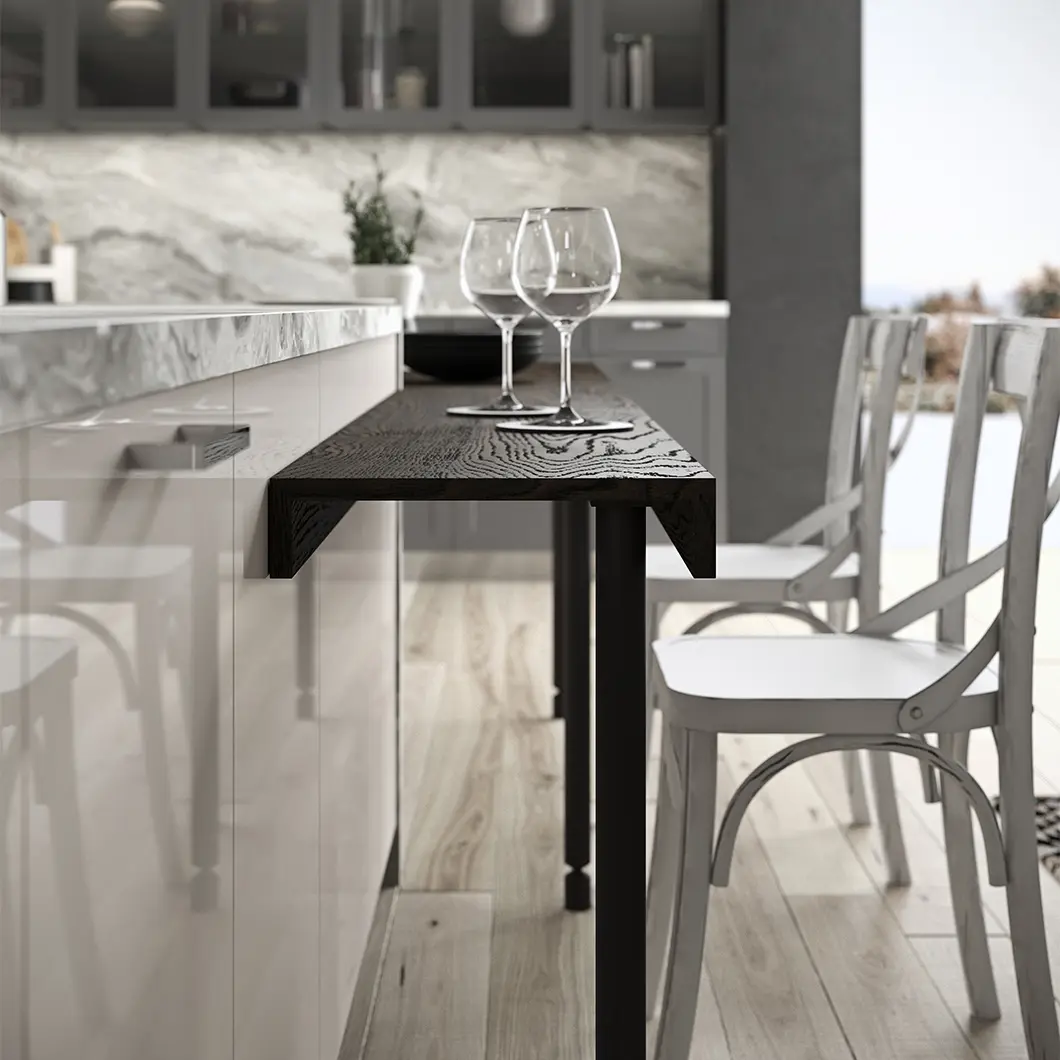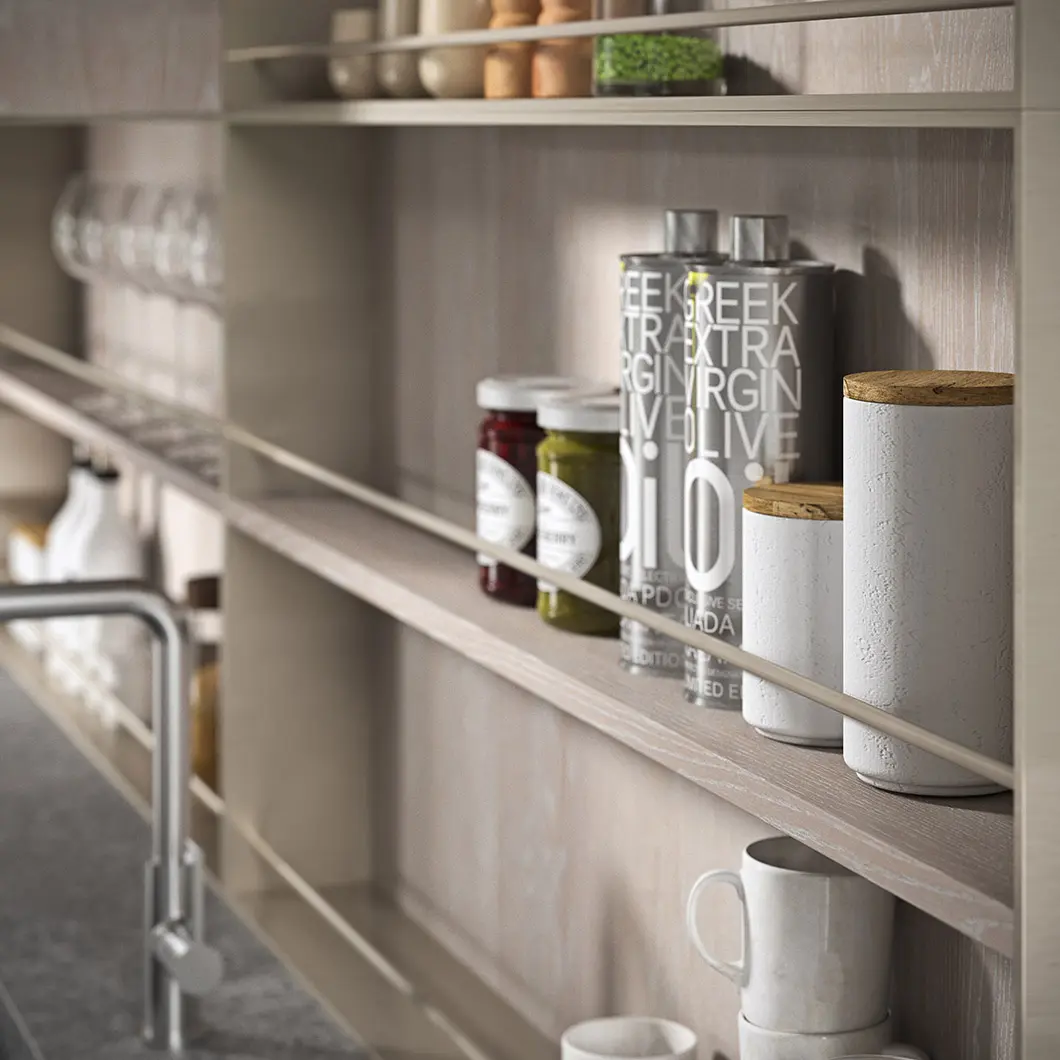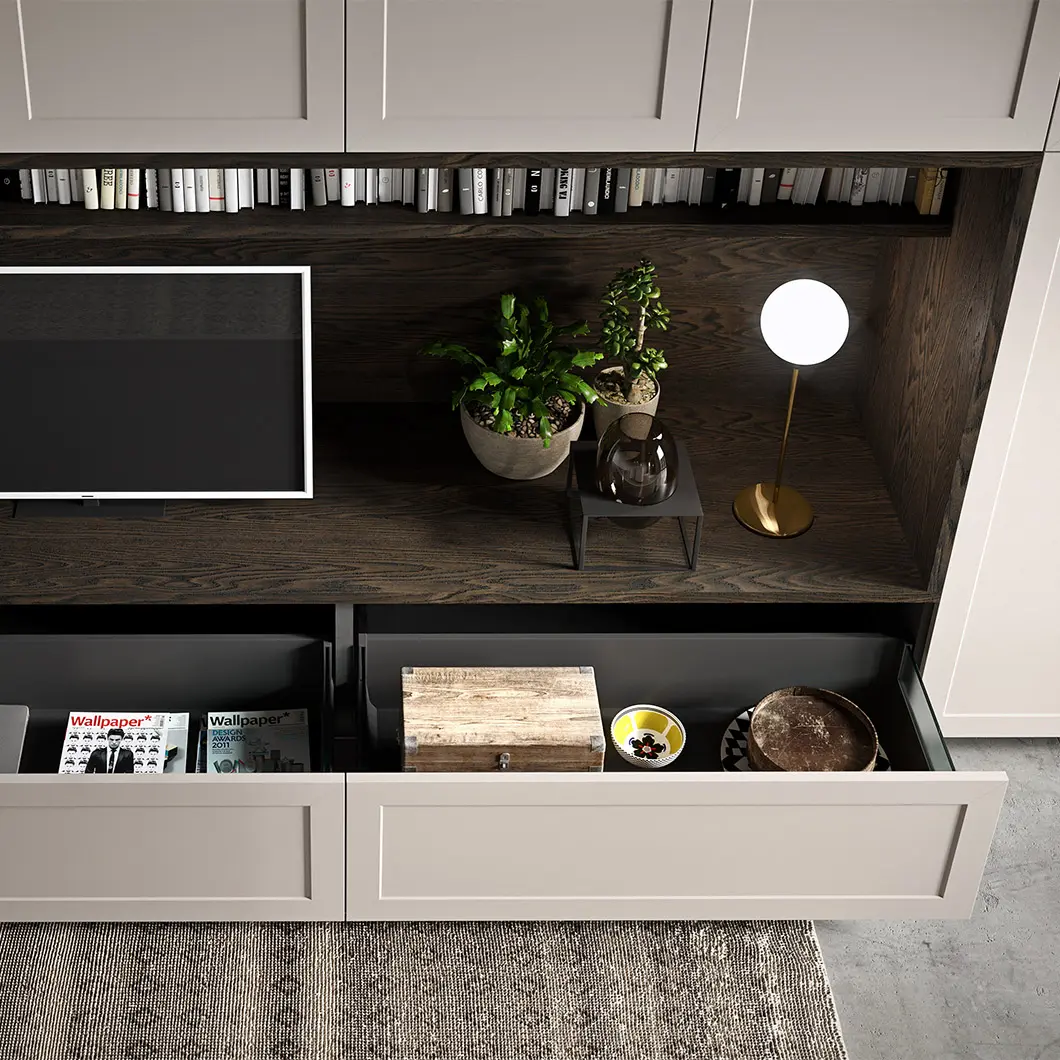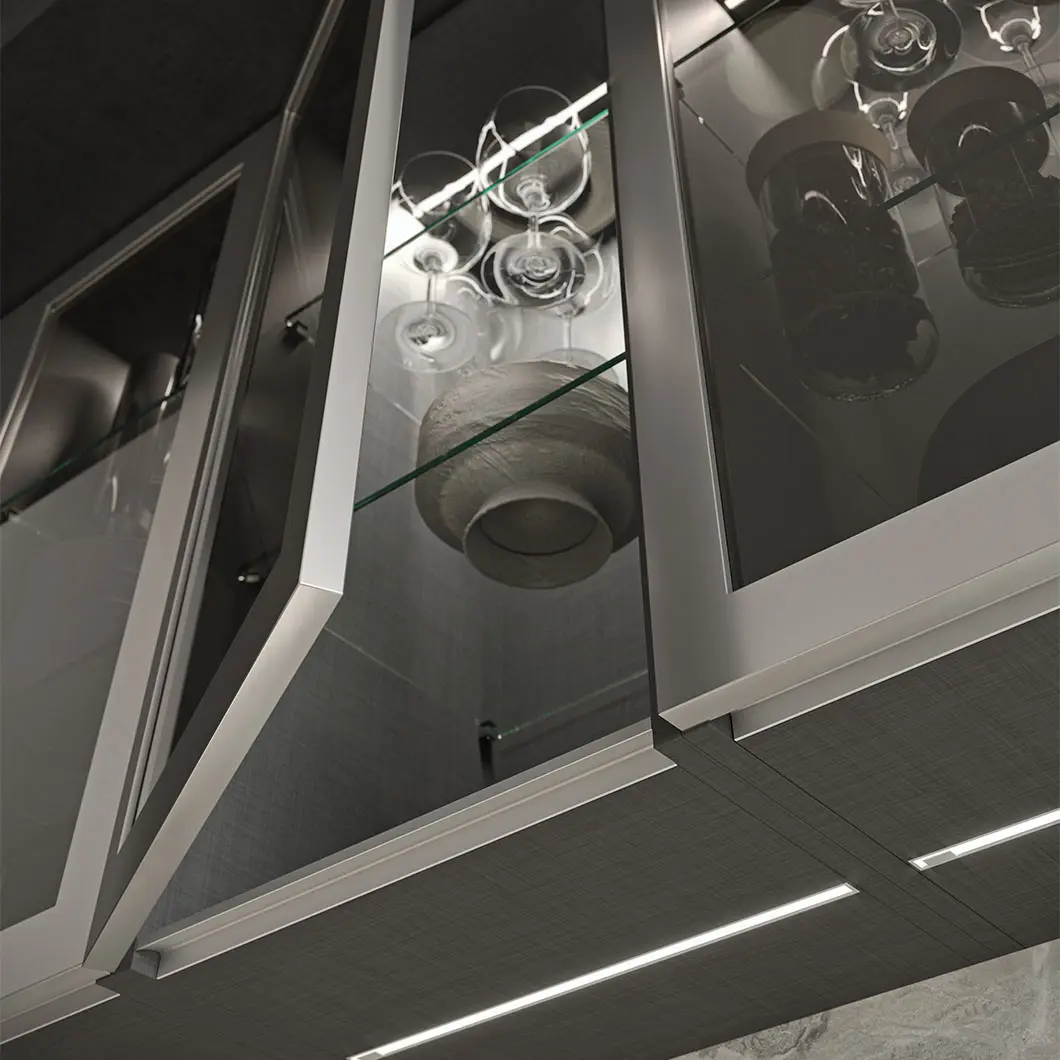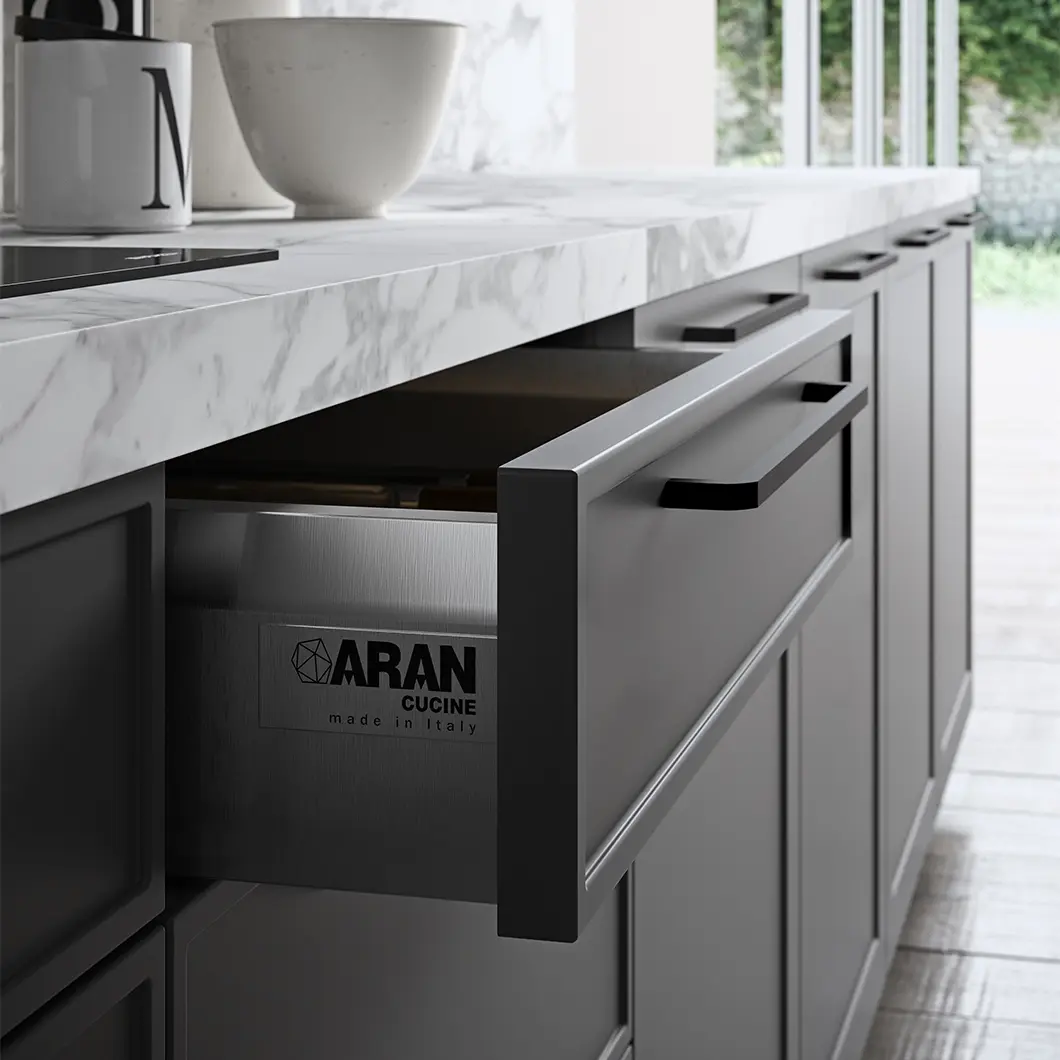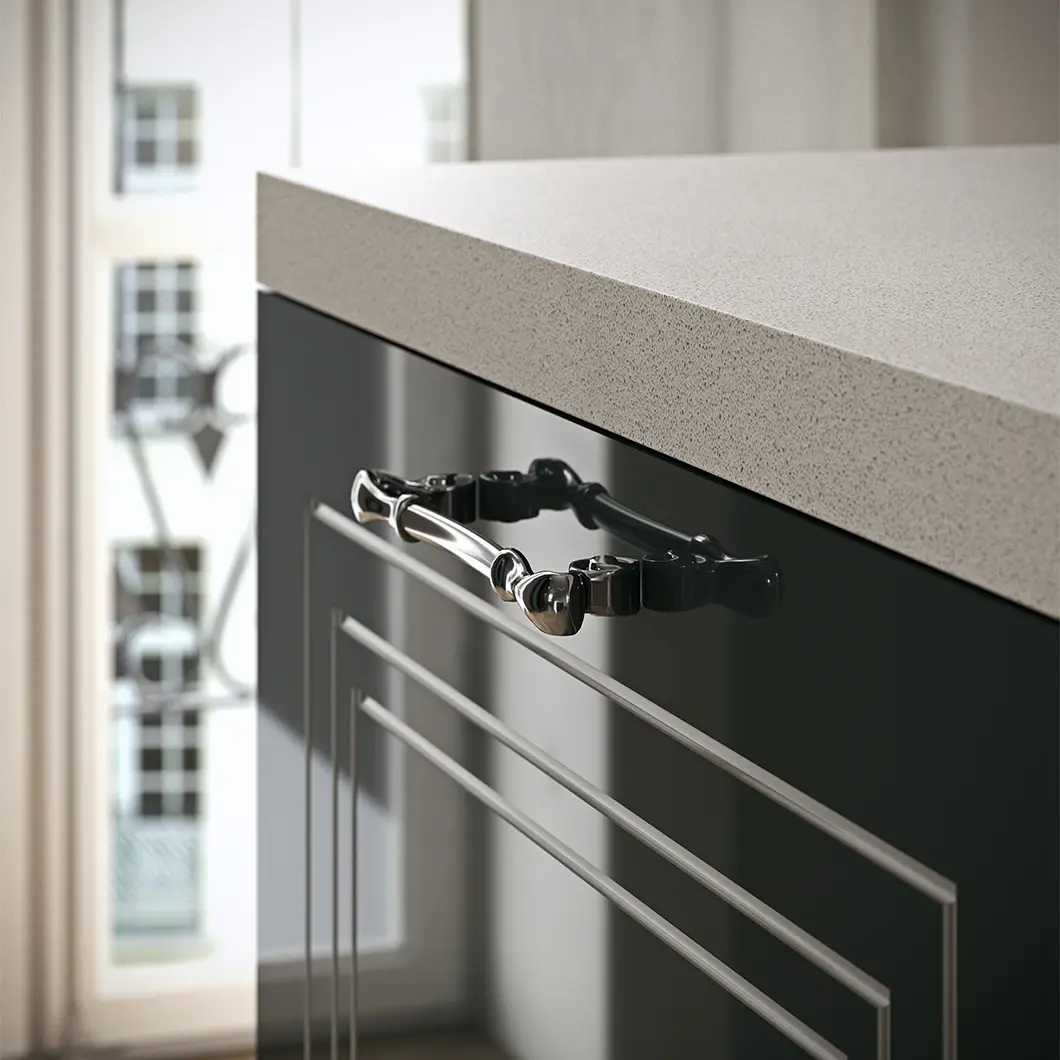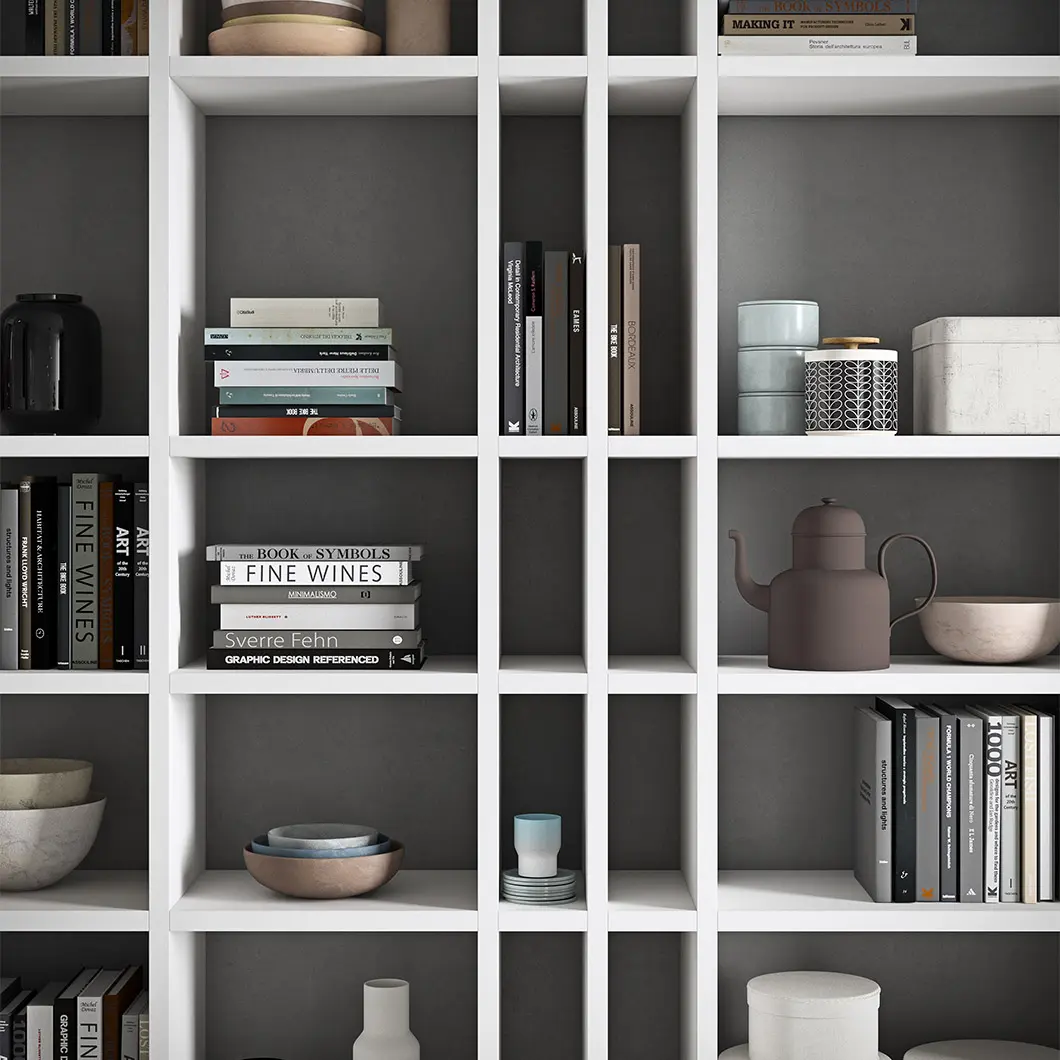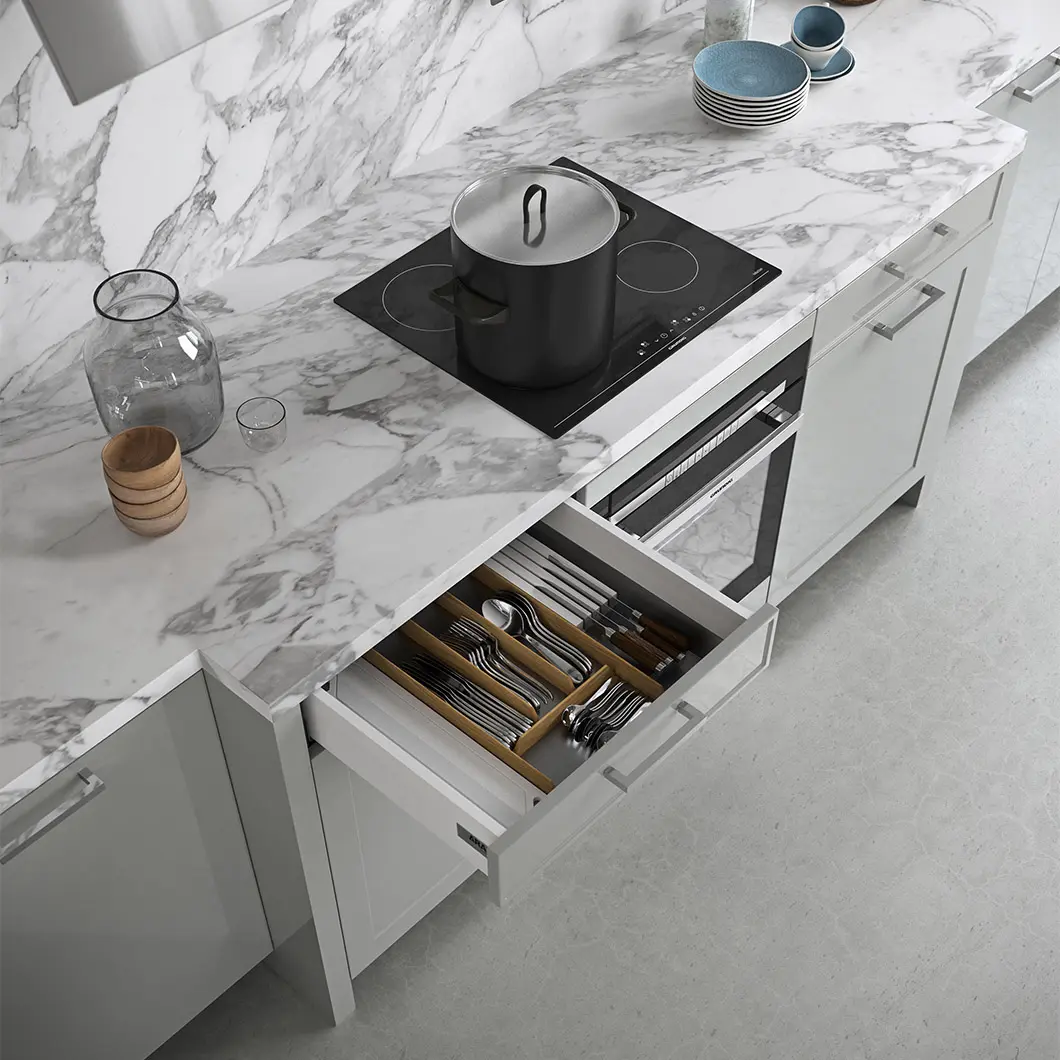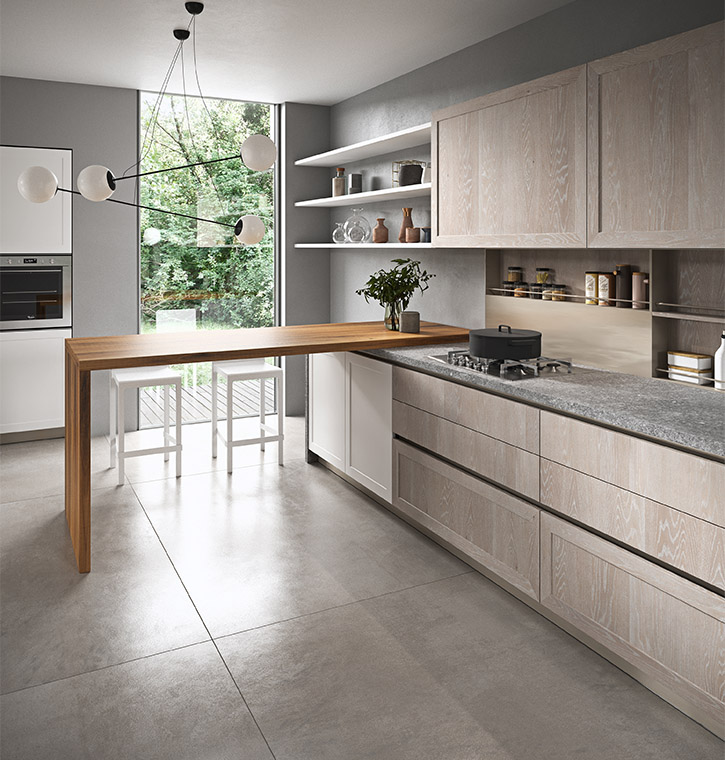 Product description
The presence of the snack table in E:wood Quercia enriches and gives charme to the composition: infact, the wood used for this tops comes form old floors, and crossbars of old houses, and keep on its surface all signs of age.
To complete the kitchen are Iguazu table, Kenai chairs and Figaro stools.
BRAND SELECTION
OUR PRODUCTS