BIJOU
Category: Kitchen furniture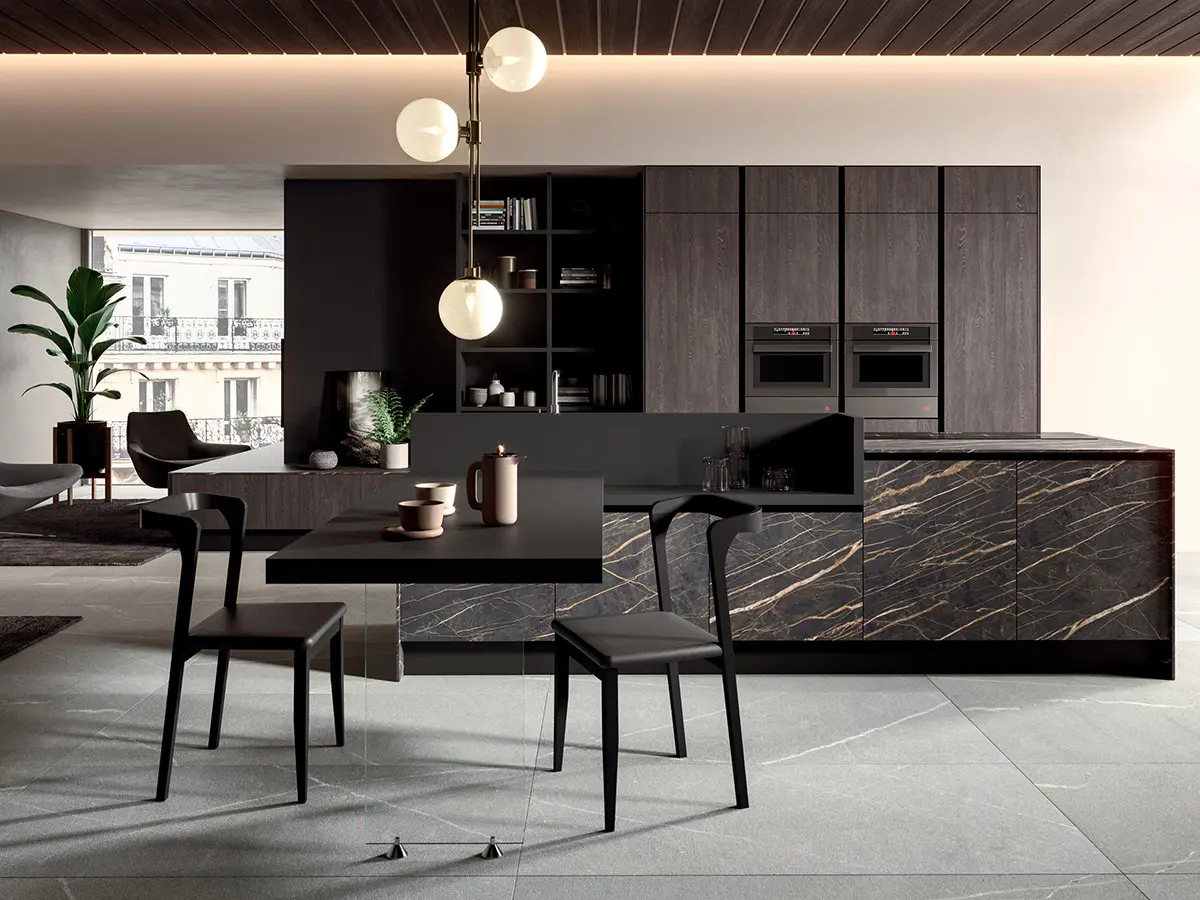 An ultra-contemporary kitchen environment expressed through hi-tech materials with a materic and rigorous language.
Bijou combines design with high performance materials generated by the most advanced technology. The glass, the multilayered laminate and the ultra thin Porcelain stoneware tiles are the core of the project. A unique mood crosses the environment, to create a stylistic coherence that makes the styling of the whole house homogeneous. The fluidity is made possible by open space, doors, materials and finishes in continuity; the kitchen is the protagonist.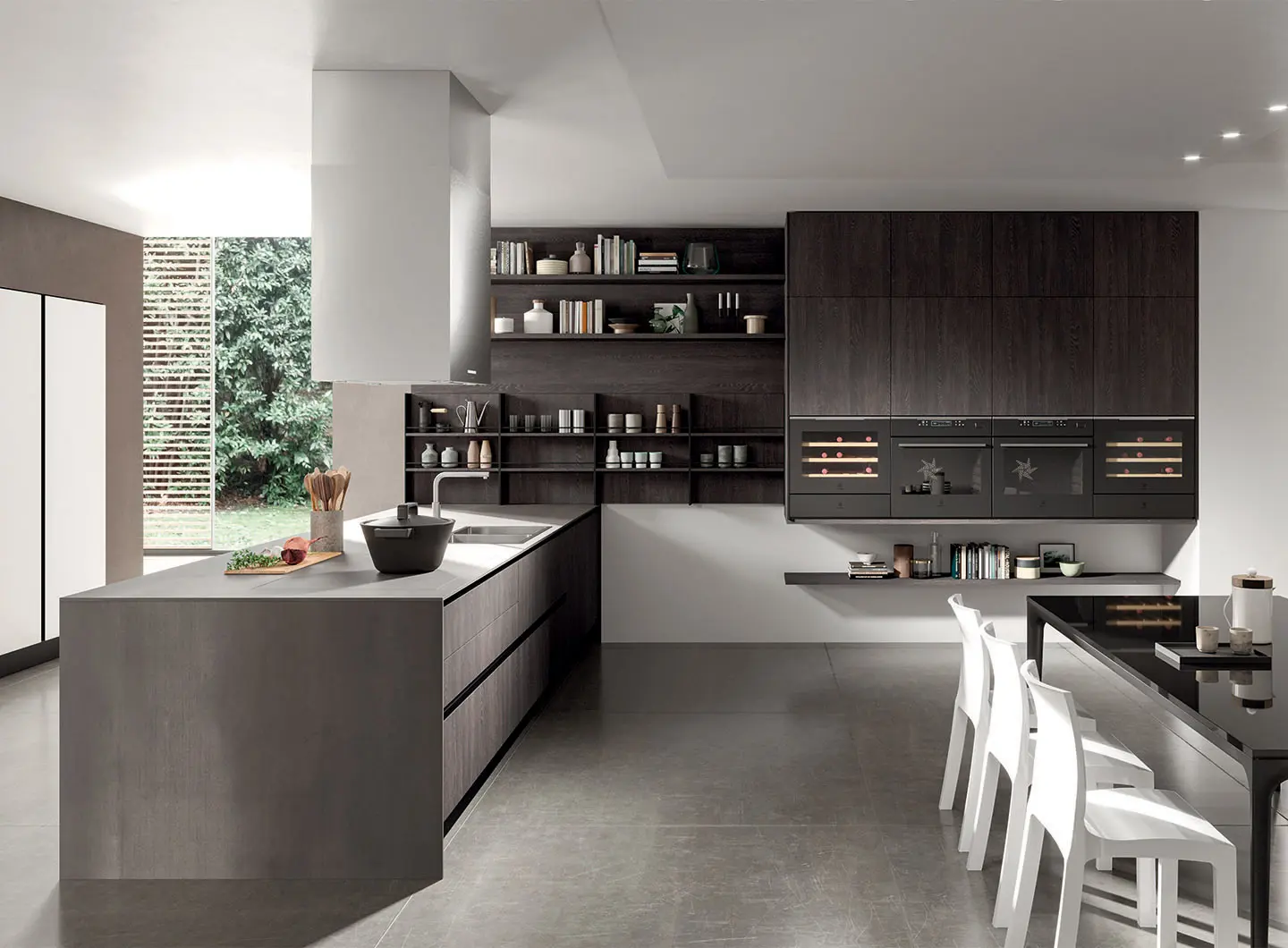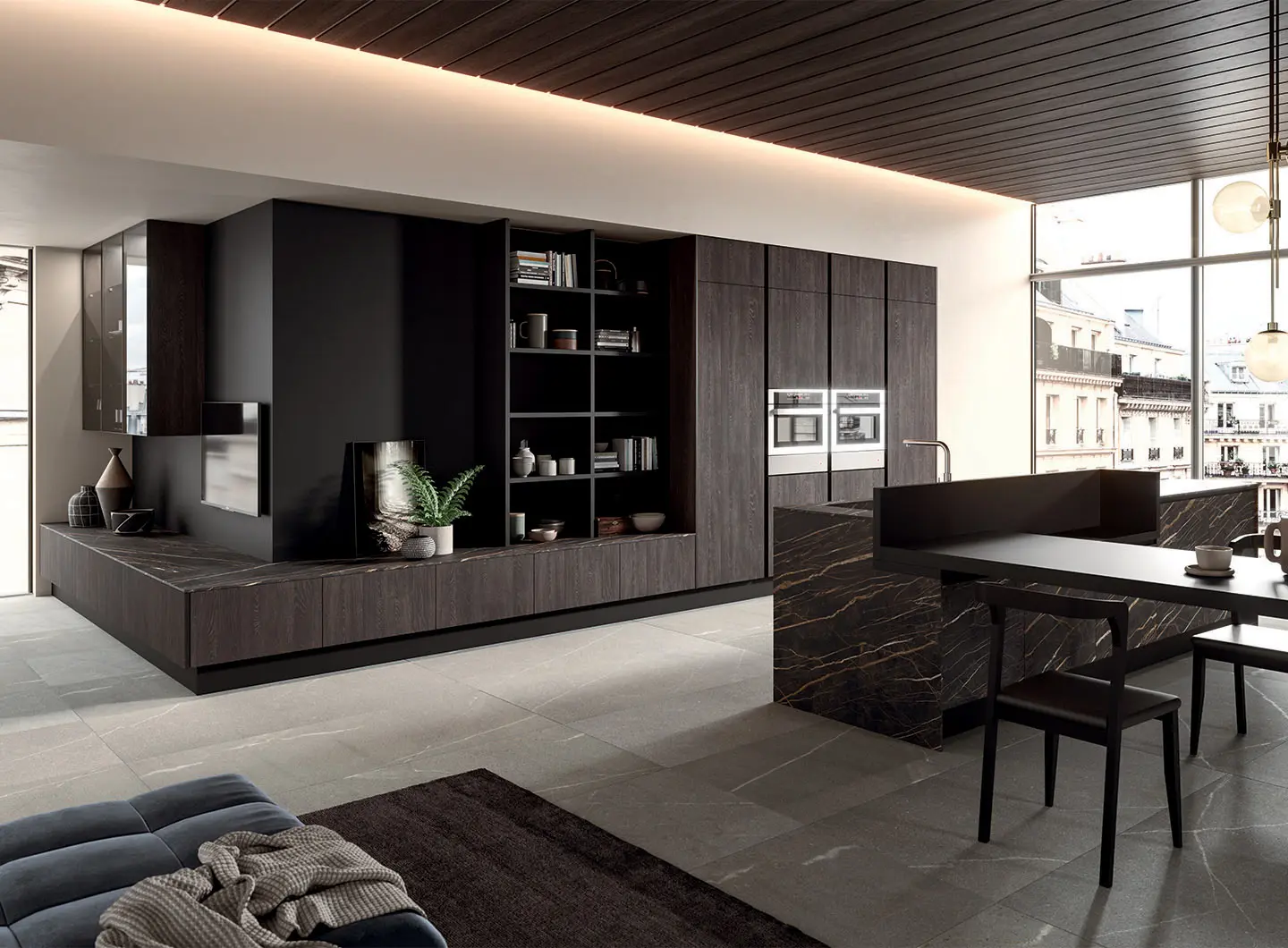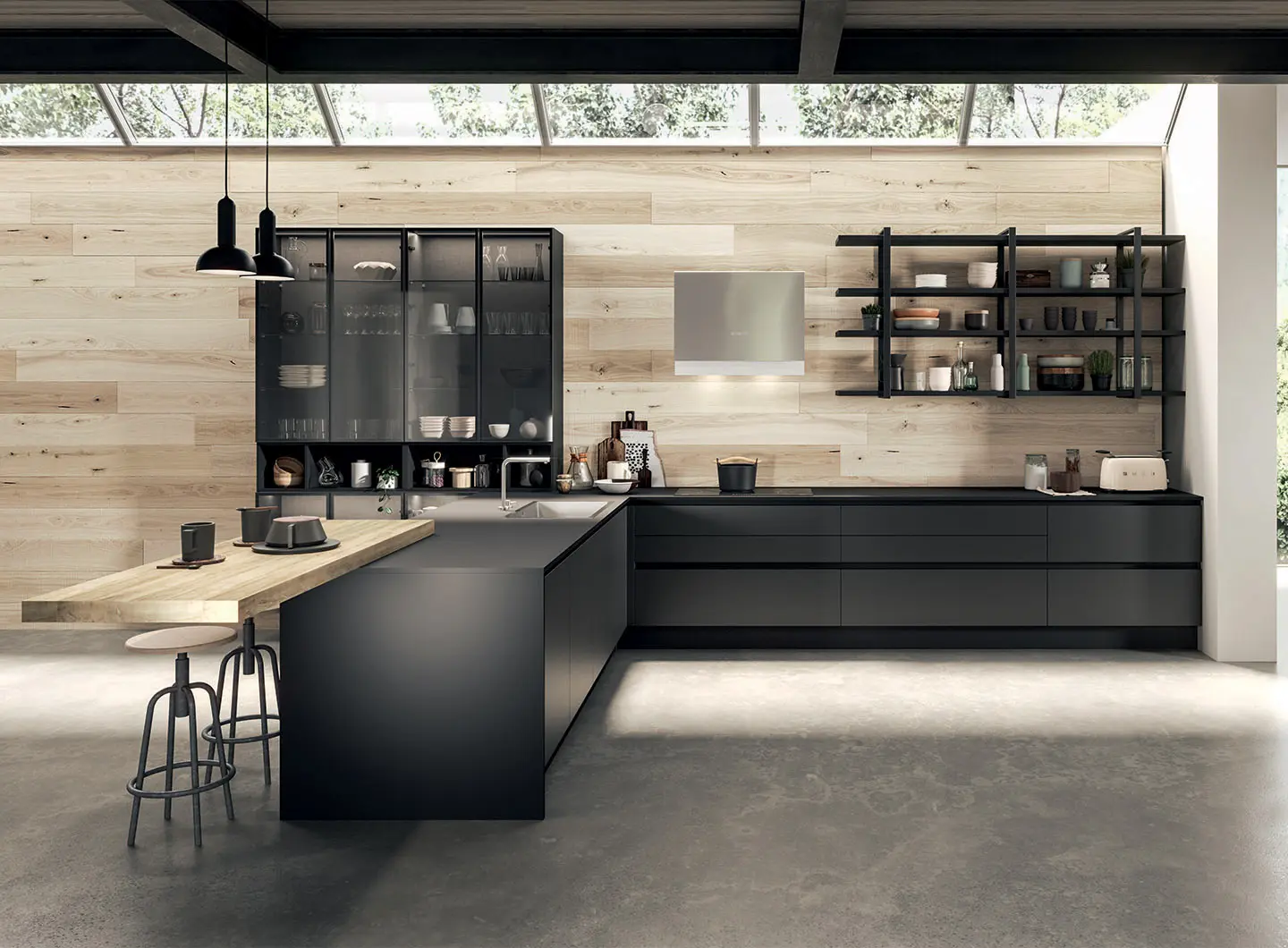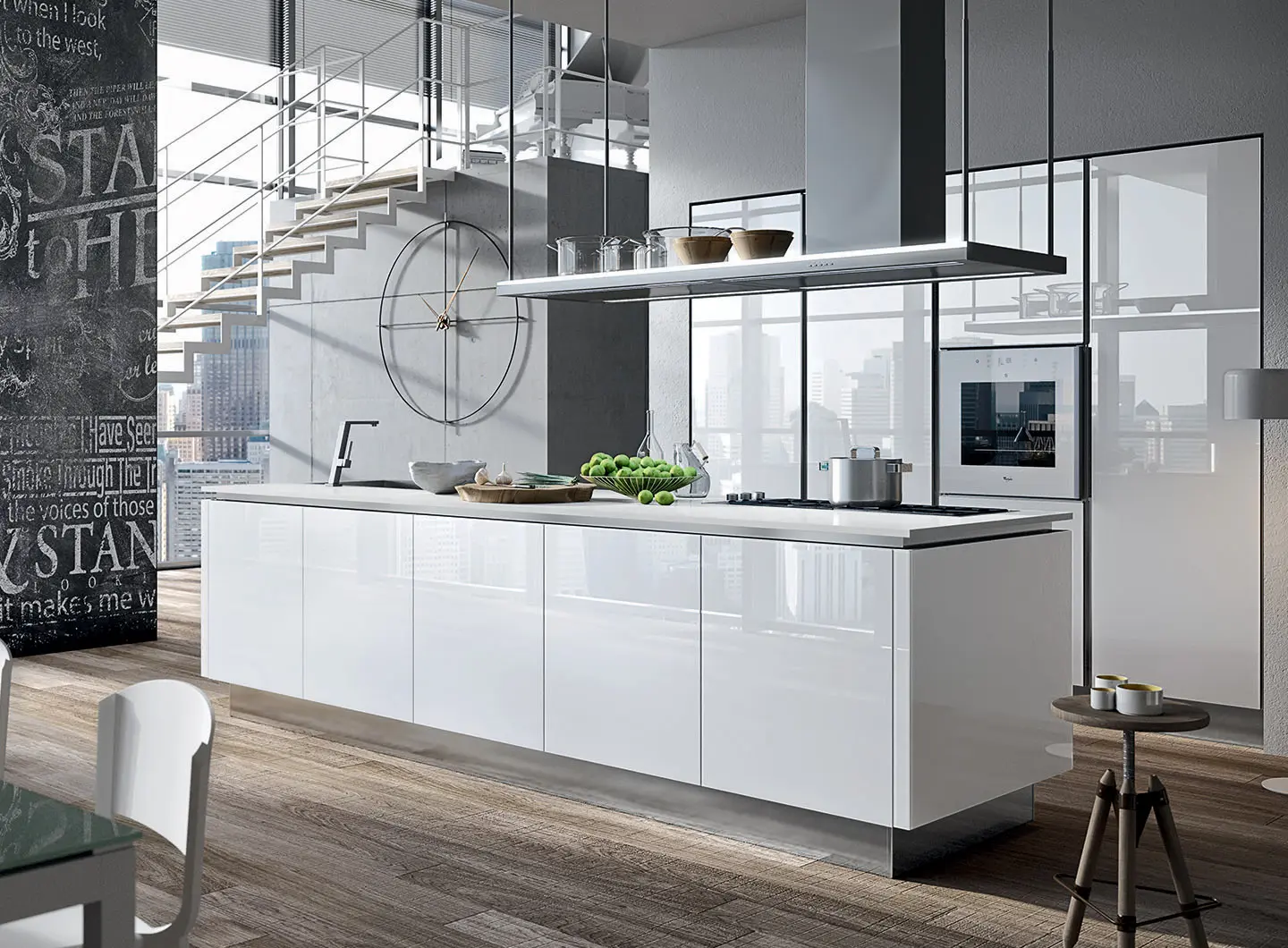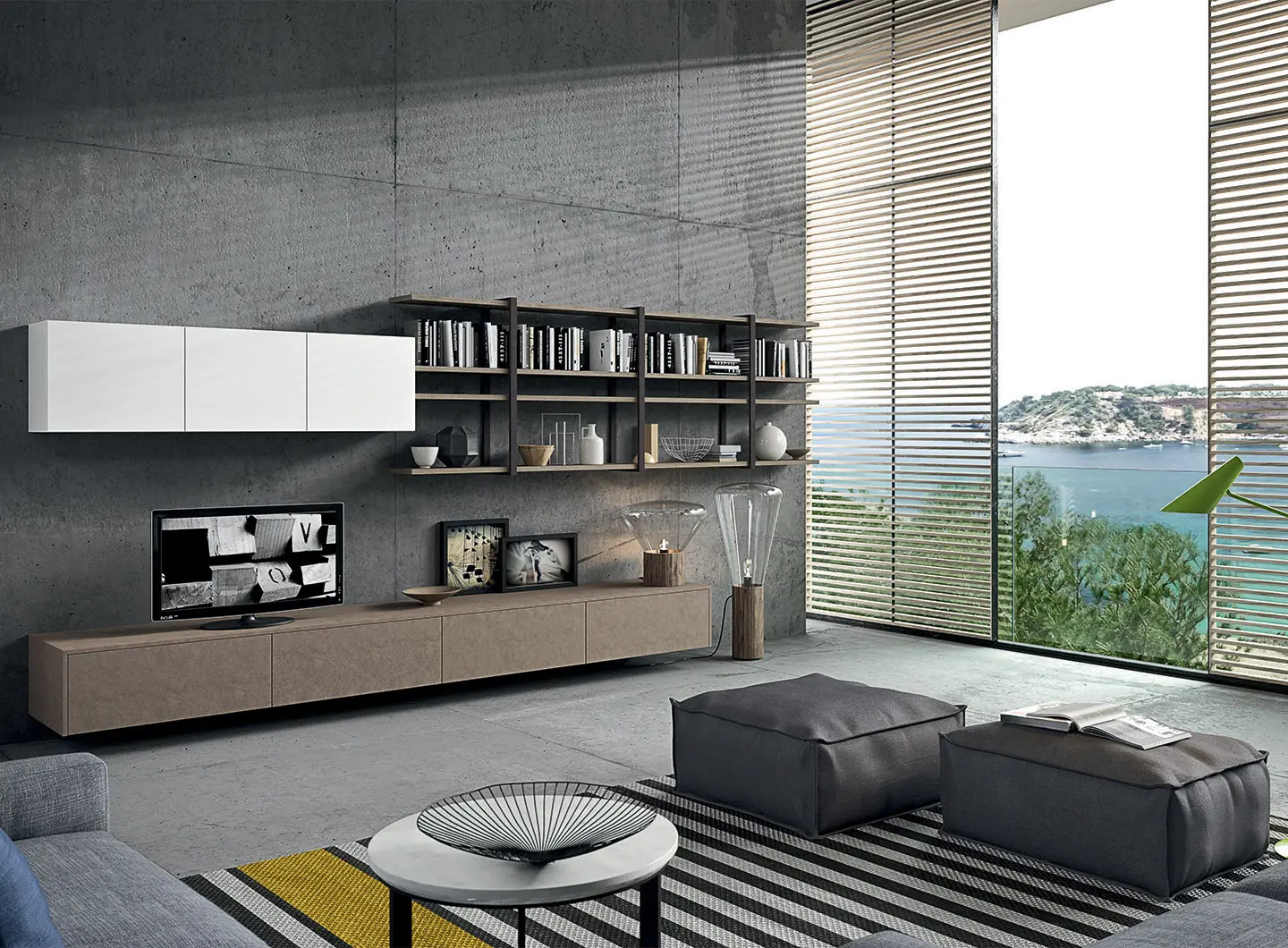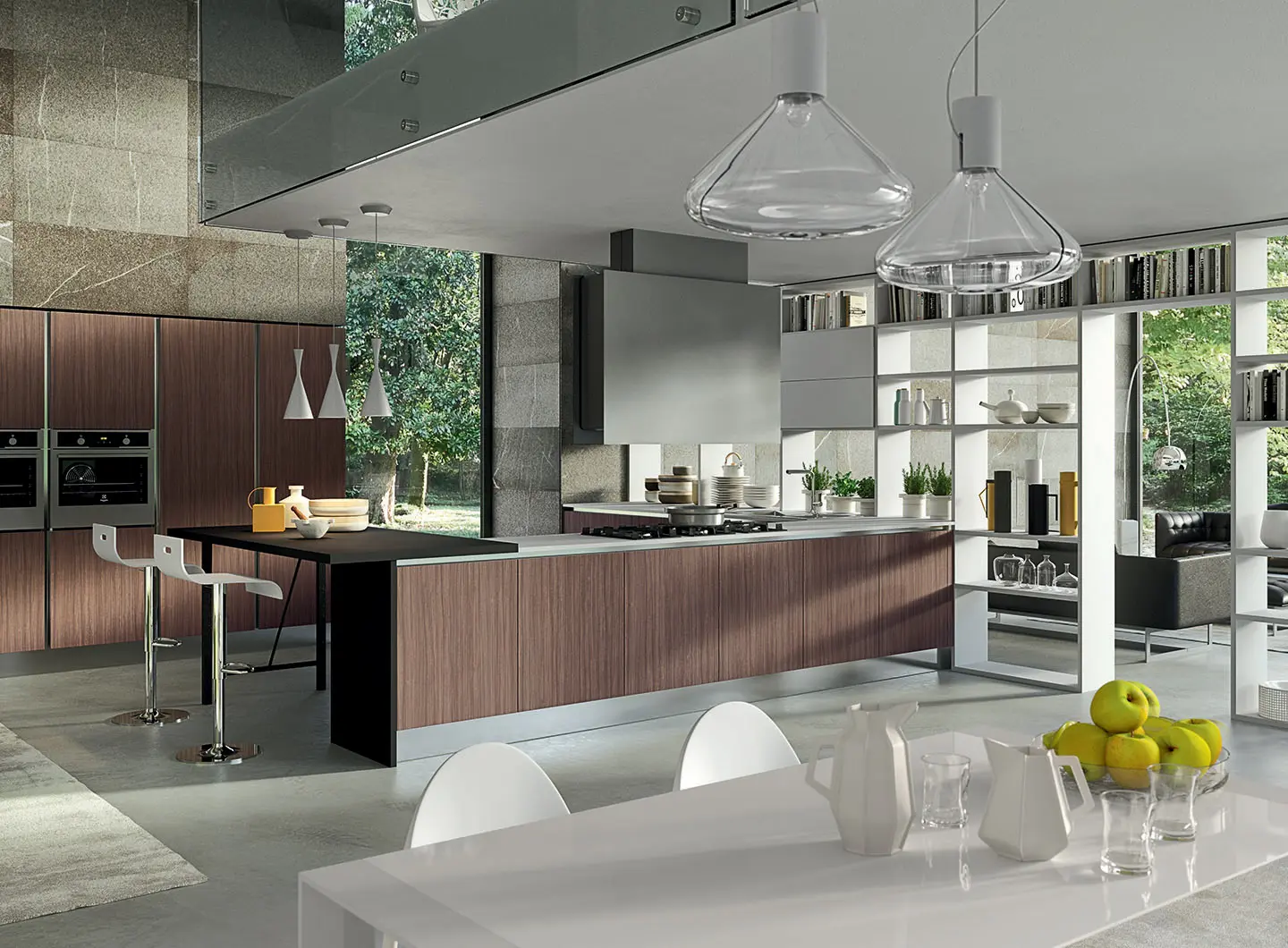 Functionality and aesthetic research merge in this setting where the kitchen is called to respond to new lifestyles' needs and turns into a sophisticated open space dedicated to the pleasure of being together.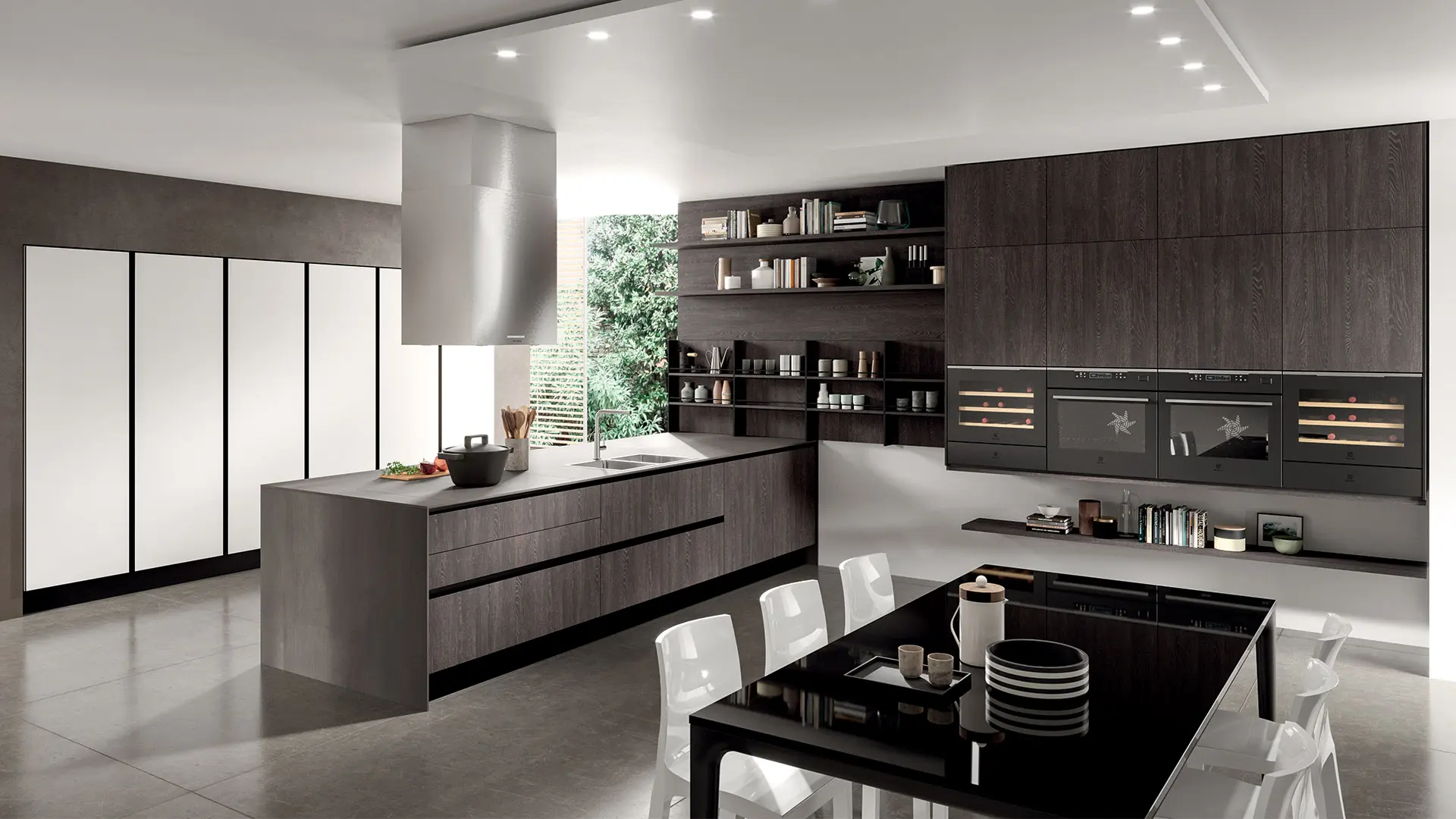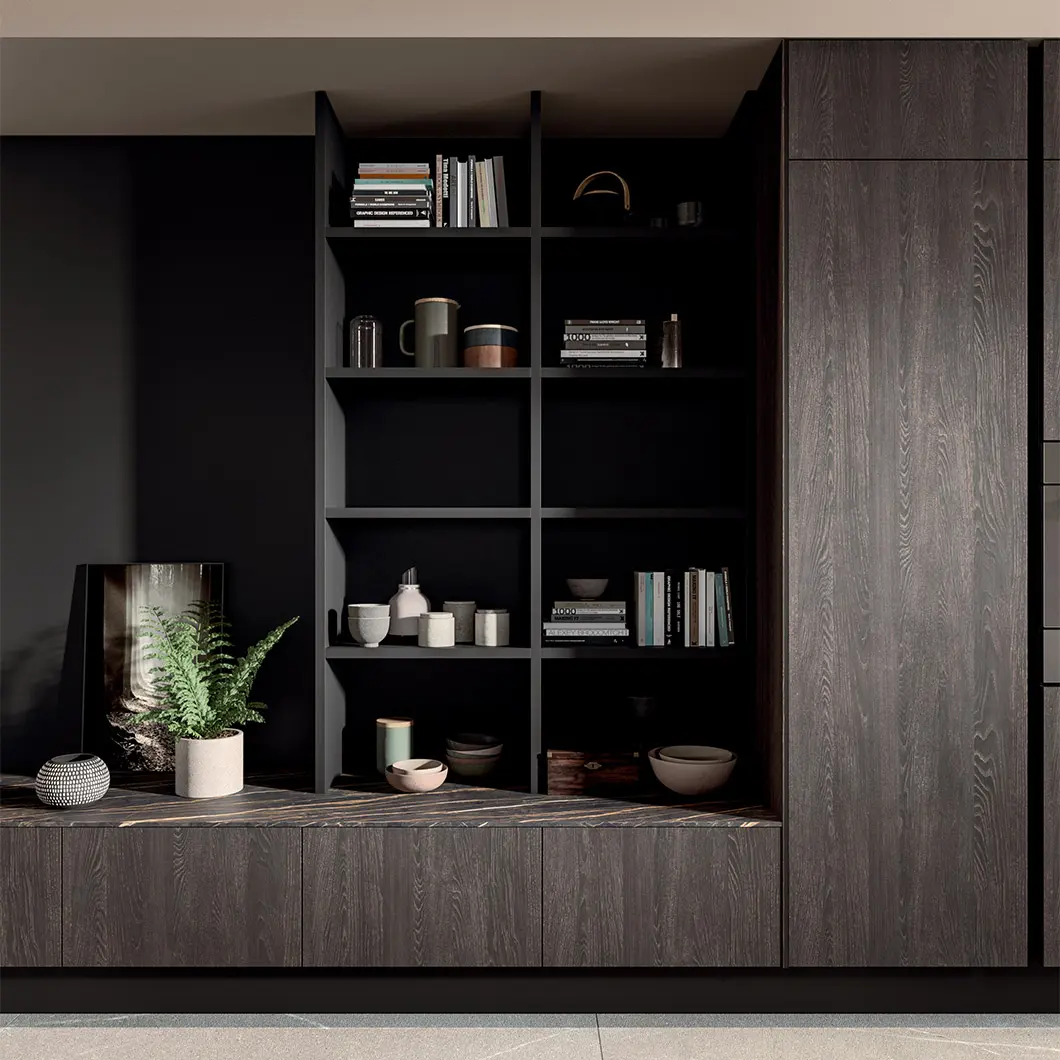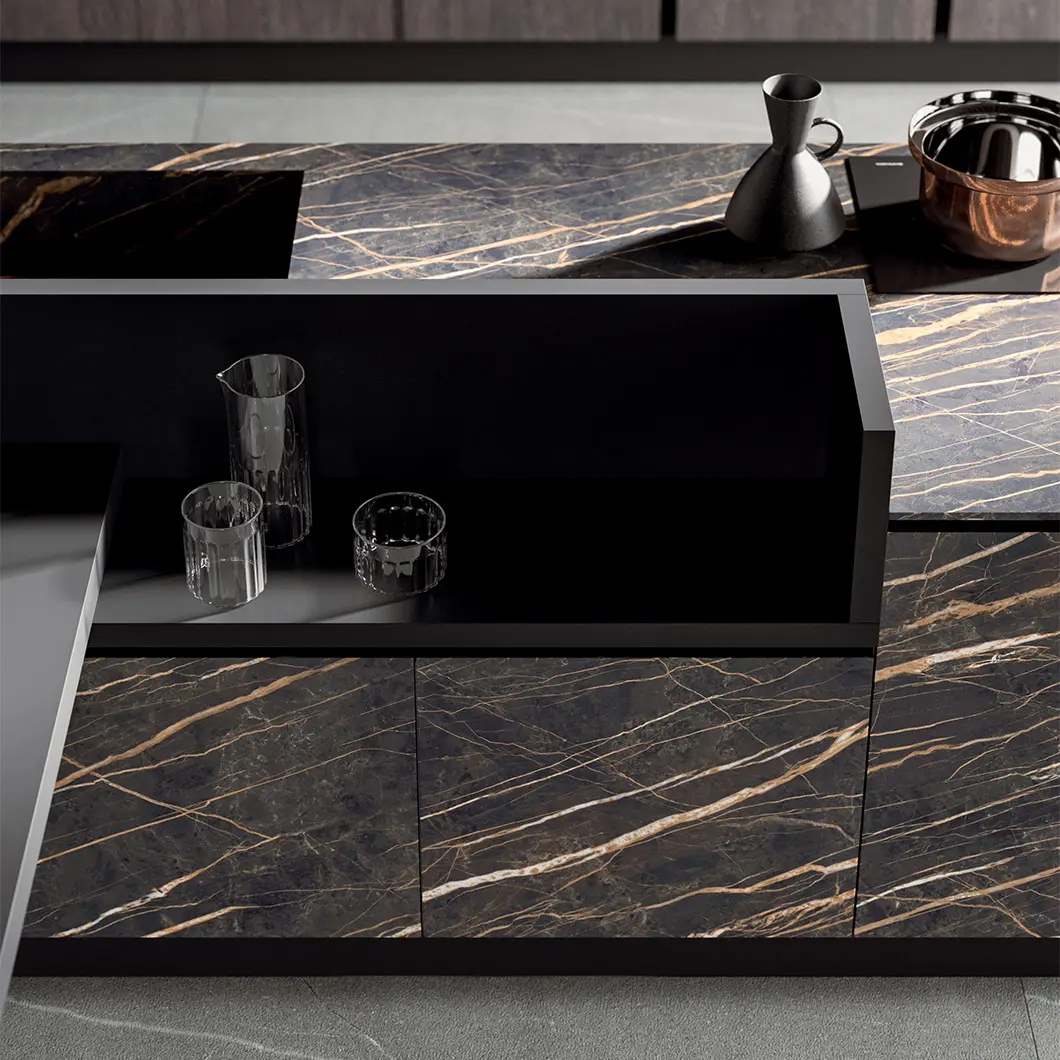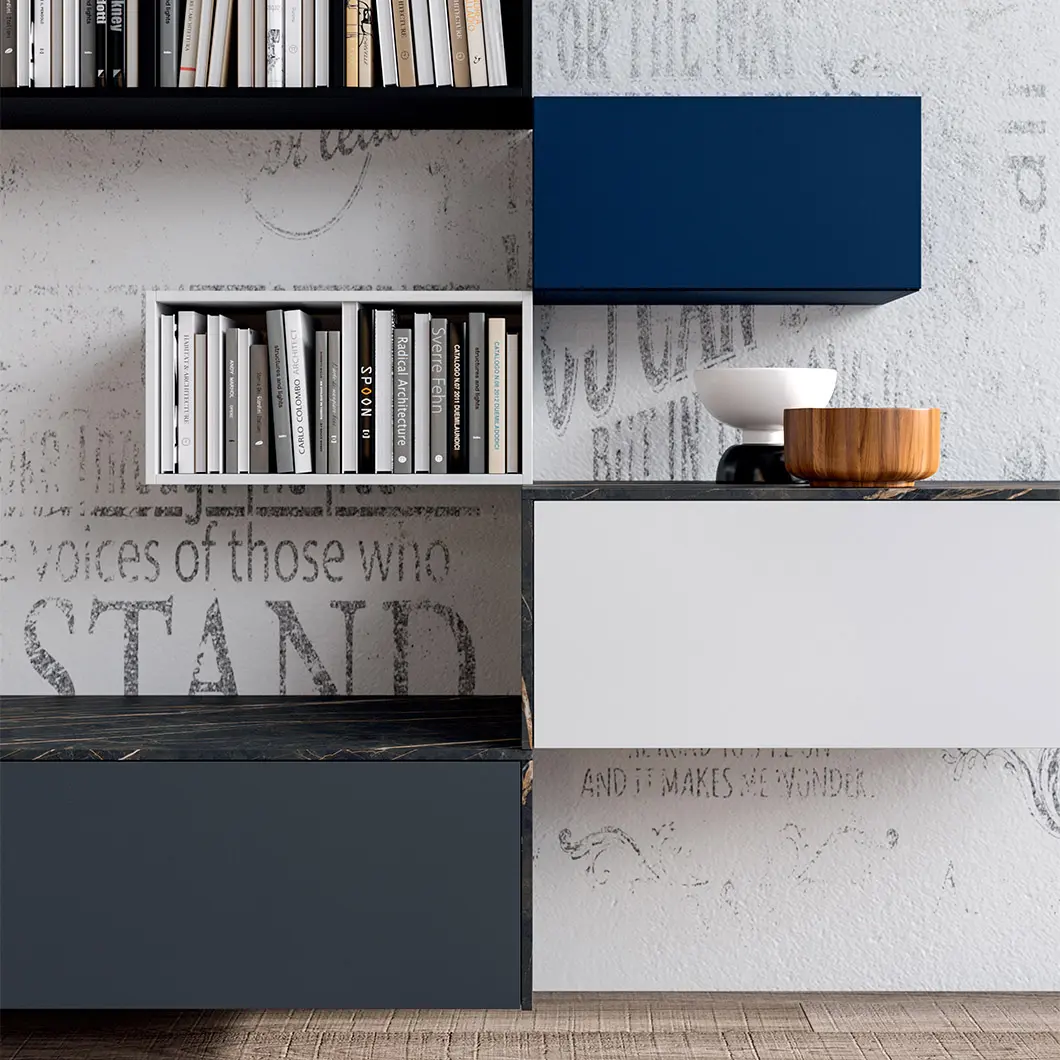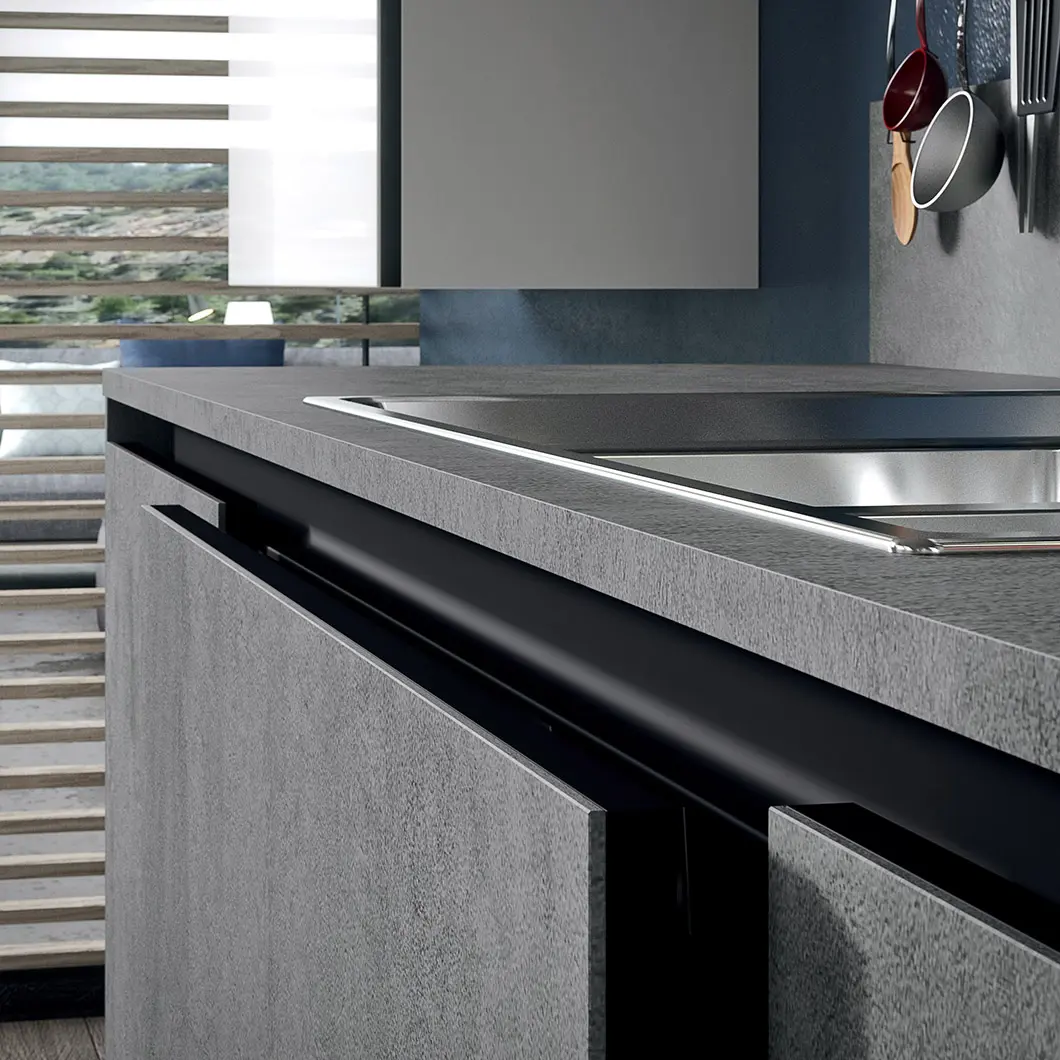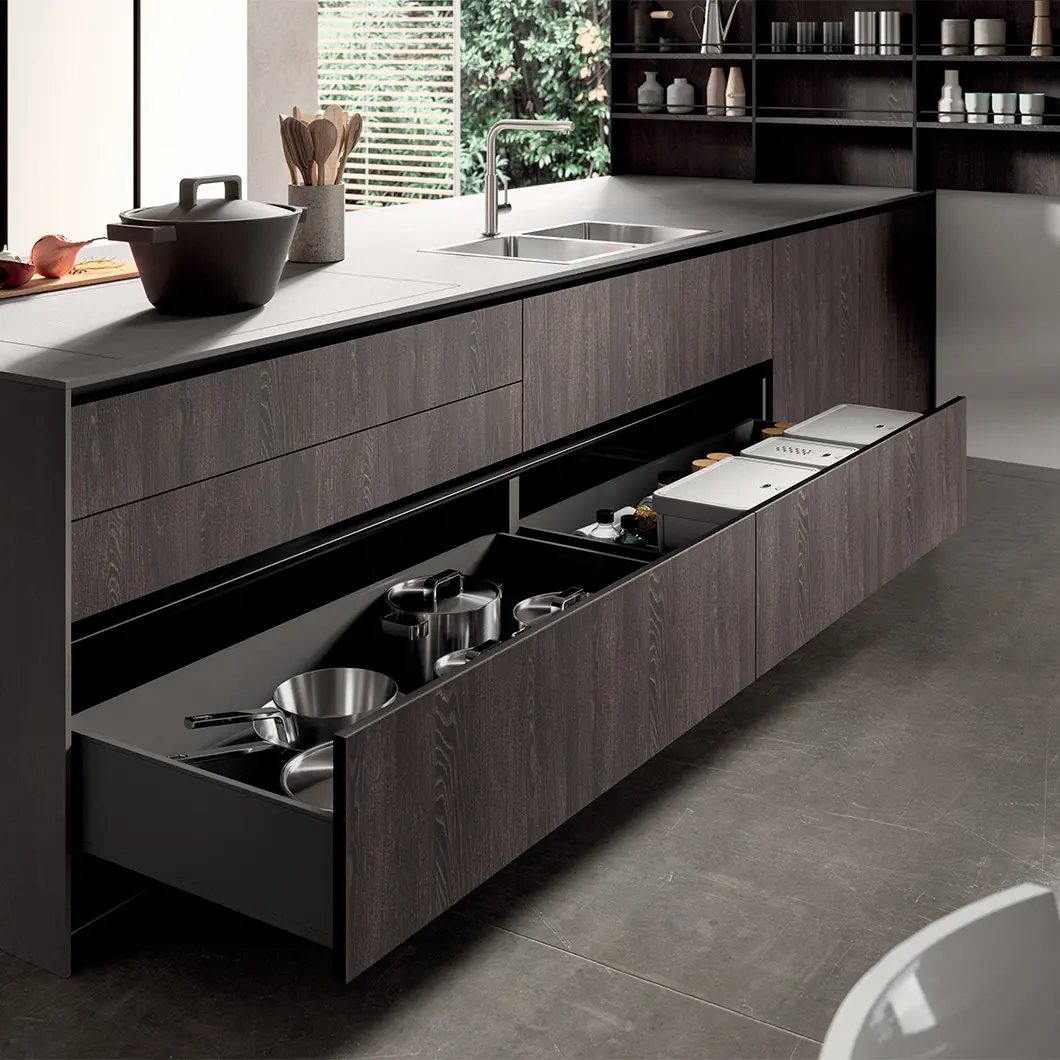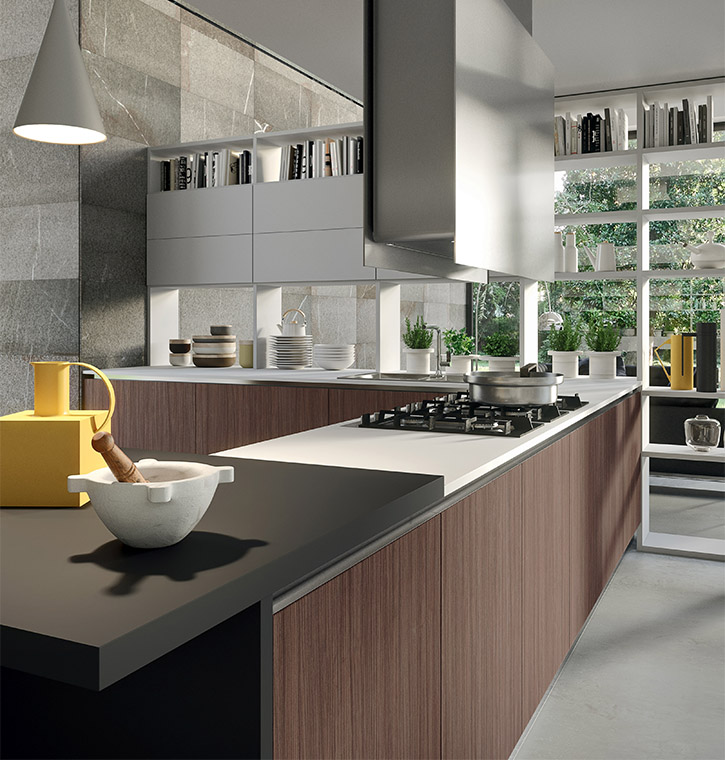 Product description
The white Corian Glacier worktop and the black FENIX NTM peninsula put the spotlight on pleasant moments of relax and conviviality. The free standing library system in matt bianco PET is a highly effective choice of quiet elegance.
BRAND SELECTION
OUR PRODUCTS