SIPARIO
The stage is imposing, compact, equipped for preparation and cooking. The curtain is a wall cabinet with glass shelves and integrated lighting.
Kitchen is seen as a gathering space. The art of cooking performs like in a theatrical act. The show begins, performers and audience are both leading roles, in the
act of preparing, cooking and tasting.
The scene is completed by the Totem: free standing modular elements, which integrate the whole composition as support for open shelves, or provided with built-in kitchen appliances.
Here's the style element: traditional functions are accomplished by surprising furniture pieces.
The spirit of the project, the hypnotic power of chiaroscuro. The quality of the materials enhances Made in Italy and Italian kitchen.
Designed by

Makio Hasuike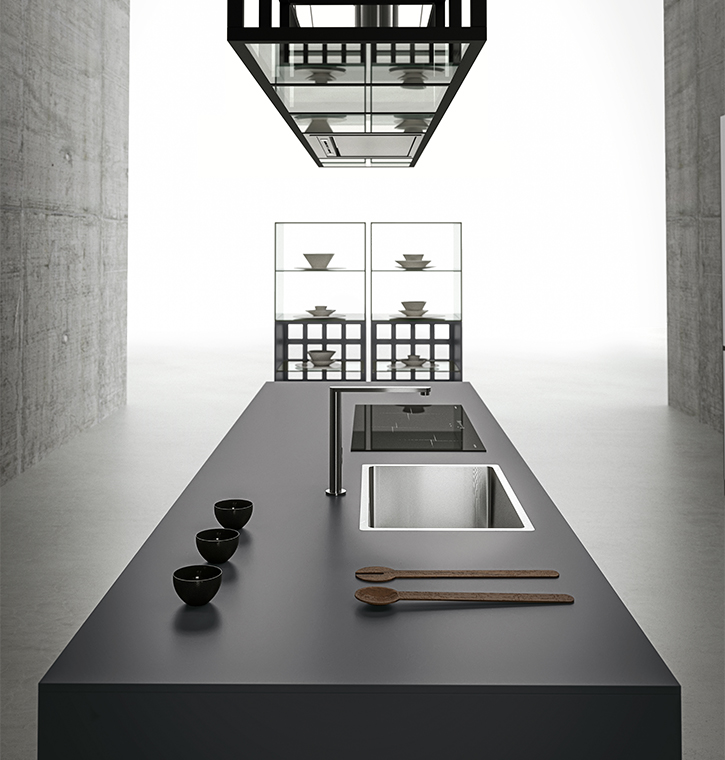 Product Overview
SIPARIO ISLAND is master of solutions. It has charm, great personality, and just like an art piece, it gives identity to the room.

Stainless steel worktop with one rectangular basin and provided channel, gas fire with cast iron independent grills.

Hood with dark brown alluminium tubular structure, glass shelves and air intake system in stainless steel.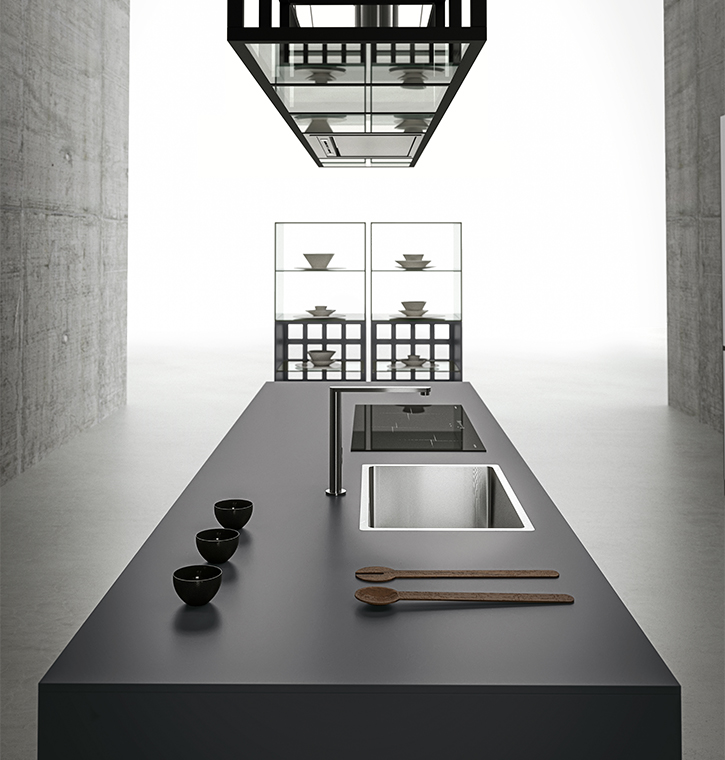 Collection
catalogue

Official website
Sipario by Makio Hasuike

BRAND SELECTION
OUR PRODUCTS