LAB13
Design is research. Research is design. LAB13 programme is a system continuously in evolution, embracing new technologies both in terms of materials and home automation solutions applied to furniture.
LAB13.
A KITCHEN LABORATORY OF GREAT STORAGE CAPACITY THAT RESUMES THE DESIGN STANDARDS OF QUALITY, BEAUTY AND FUNCTIONALITY.
BEATY.
A comprehensive program that offers many aesthetic solutions adapting to different lifestyles. A tailored kitchen to suite your life style.
SOLIDITY.
The thicker back panel provides greater strength to the full range of units LAB13.
FUNCTIONALITY.
Customized counter height, deeper countertop providing a much more generous workspace, more visual interest and higher illumination between low and high units.
Capacity of space-saving and storage solutions.
FUNCTIONAL KITCHEN DESIGN.

A place where cooking brings good feeling.
Much of the inspiration behind this programme stem from our desire to submit and offer a wide range of finishes and door styles to suit contemporary tastes in order to be up to date and versatile.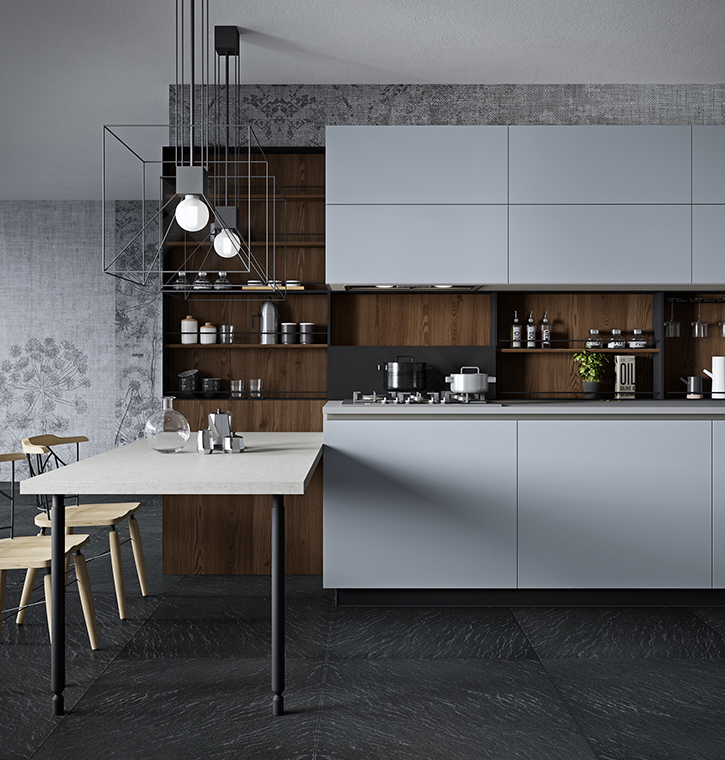 Product Overview
LAB13 is a sytem with an increase 13 cm by 13 cm with 78 cm high doors,
toeckick with 6-10-12-15 cm different heights and an increased deepness of base units to 61,5 cm and wall cabinets to 36 cm
BRAND SELECTION
OUR PRODUCTS