Furnishing accessories for a touch of character
Add to bookmarks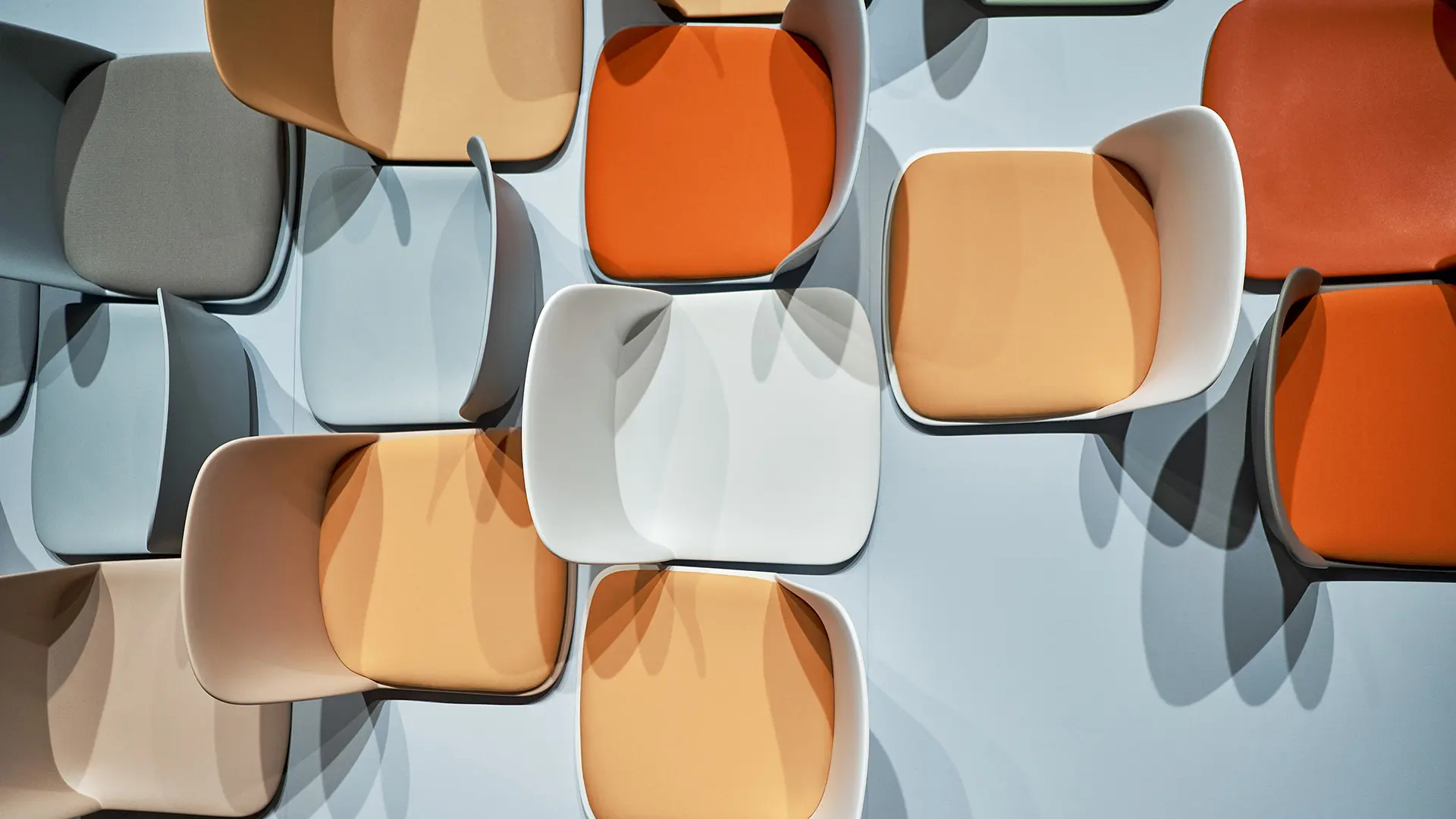 Ceramic objects, vases, tables, lamps that can give your home that unique touch, along with a pinch of irony  
It often takes very little to transform an apparently anonymous room. An object, a lamp or a vase can make for an original and creative space in which to spend happy companionable hours or simply relax. There are design pieces that express our personality and help to make our spaces more comfortable. Objects have a narrative value and the ability to create an ambiance. Here are some of the very latest, catering for all tastes, from the most classic to the most contemporary. 
BOSA (Pav 4, Stand G 03)
Bosa has doubled its Disney collection and come up with Minnie Urban Minerva, designed by Elena Salmistraro, to keep Mickey Forever Young company. She looks like a modern metropolitan divinity, bursting with energy and ultra-fashionable, in fine glazed ceramic. The designer has reinterpreted the style of the most famous cartoon mouse with three-dimensional patterns, metallic colours and shiny and matte special effects, in a look made up of colours and accessories – a short fuchsia jacket, street art leggings, chunky rings and bracelets, the inevitable bow and polka dot skirt, making for an entertaining, super glamorous figure. 
The Baile Collection is also being showcased, presenting some of Jaime Hayon's most iconic products: a carousel of vases, small tables and decorative accessories. As if in a playful dance, the Spanish designer's best-sellers take on graphic signs and bold colours to express his cheerful and imaginative concepts.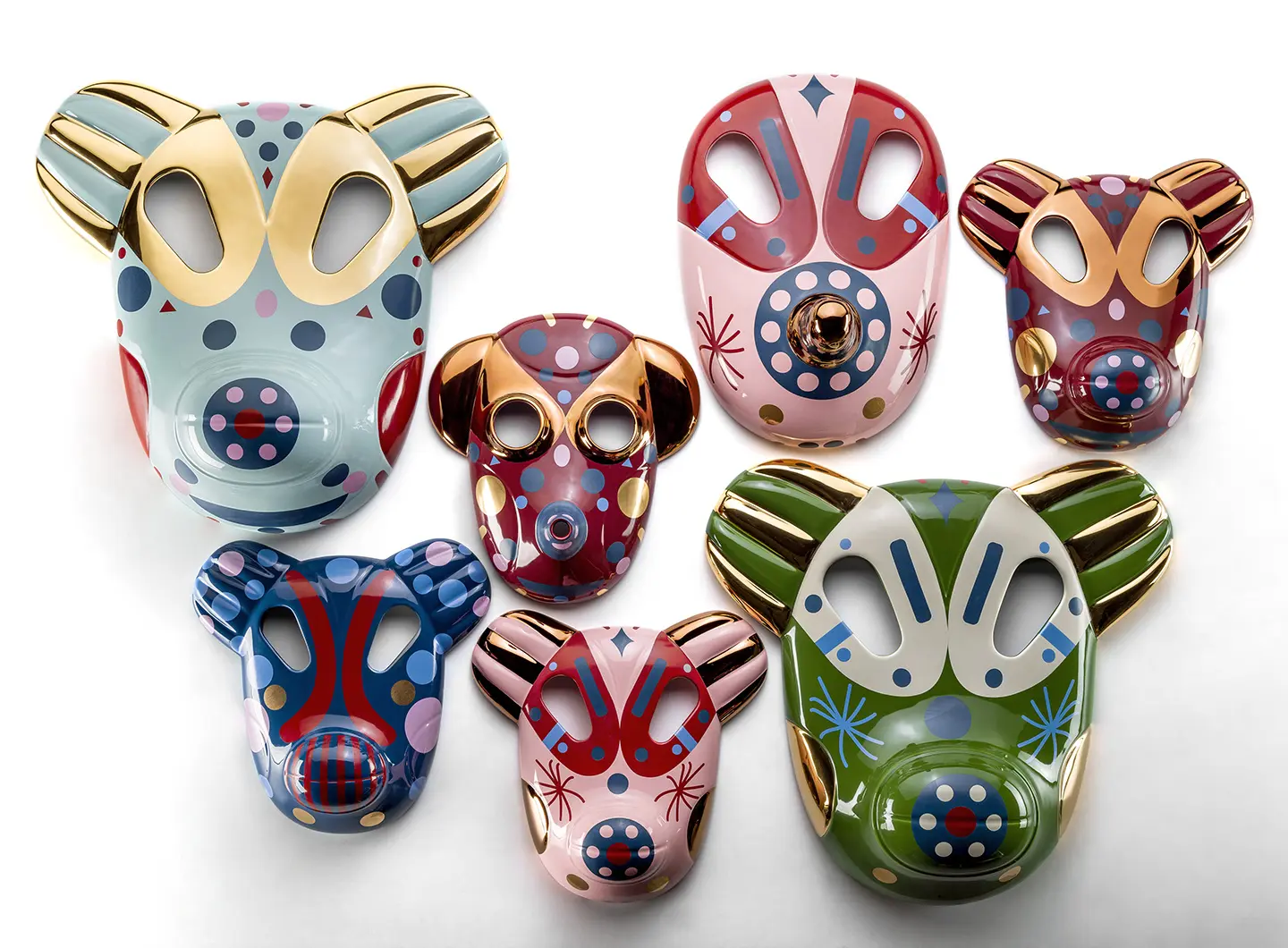 DANESE (Pav 2, Stand B 24)
Building Objects are the latest products from Danese designed by Mario Cucinella Architects, produced alongside the masters of glass, marble, solid wood, ceramic, terracotta, brass and textiles. Each object is inspired by a formal or structural architectural detail from a specific building designed by them and thus tell a story while providing different perspectives and unexpected "combinations."
Apax is a shiny brass centrepiece, reminiscent of the Abitazione per la Pace di Scanzano Jonico in Matera. The project was inspired by a single sheet of paper folded Origami-style into the shape of a butterfly. 
Guastalla, a clay vase produced by 3D printing, was inspired by La Balena nursery school at Guastalla in Reggio Emilia. The body of the vase draws on the sinuous forms of the school, and it was created by rotating and vertically interpreting the cross section of the building.
MCV is another centrepiece, created in clay by 3D printing, inspired by the shapes of the hypogeum of the Museum of Etruscan Art - Luigi Rovati Foundation in Milan's Corso Venezia. Its circularity and the characteristic traits of the museum basement museum are reprised in the sinuous curves of the vase.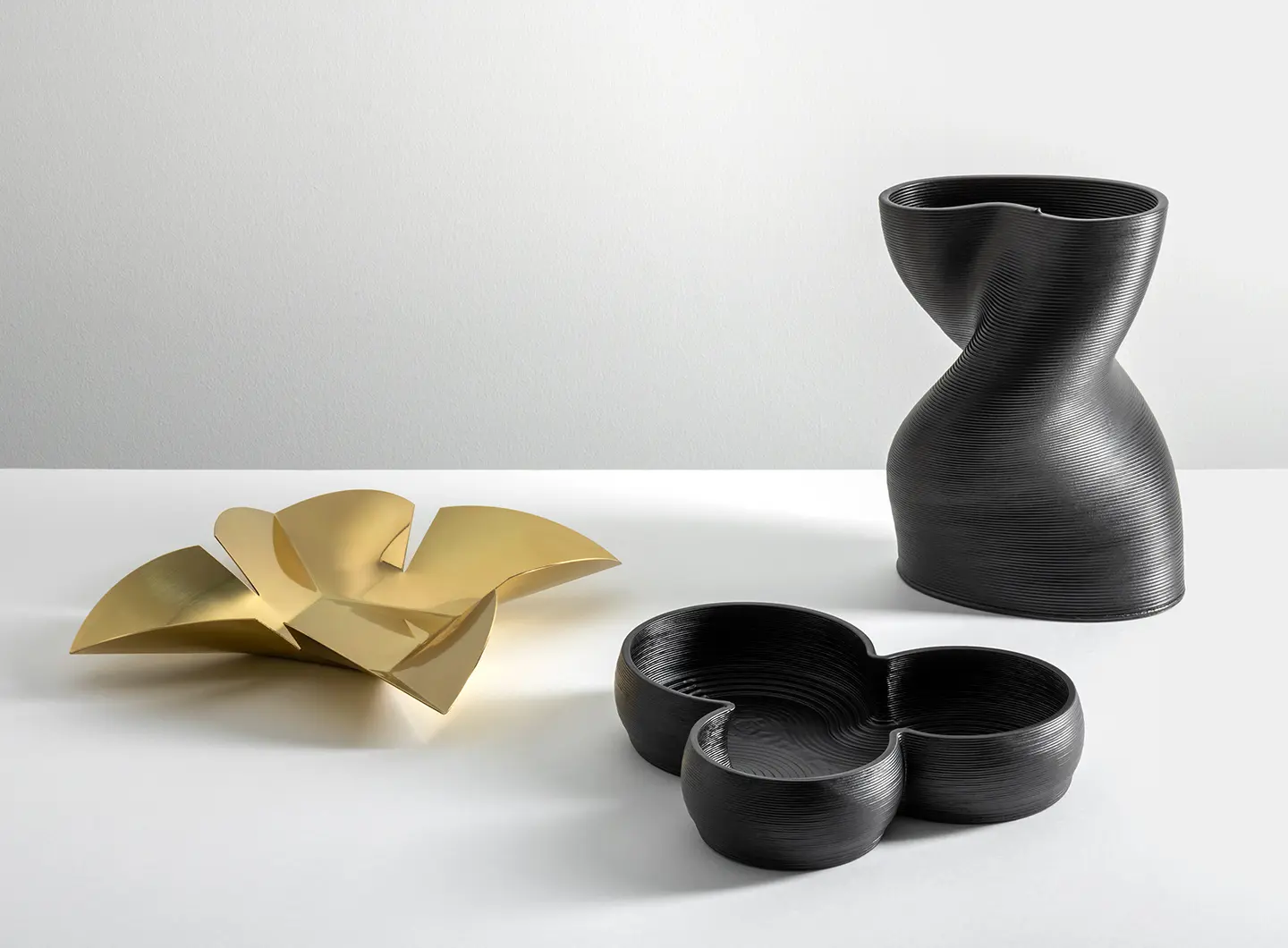 Mogg (Pav 03, Stand B 21)
VIS a VIS by Mogg, designed by Gregorio Facco, has a powerful graphic impact. A floor lamp that boasts a black-painted solid wood structure and a metal base. A sculptural piece that hogs the limelight. A domestic micro-installation that has lost none of the functional qualities of a light.
Mogg's OLO collection of coffee tables, designed by Antonio Facco, is also being showcased. This family of monolithic wax-finished concrete coffee tables comes in ivory or anthracite. They are modern sculptures that inhabit the living area, creating essential outlines with maximum powers of expression.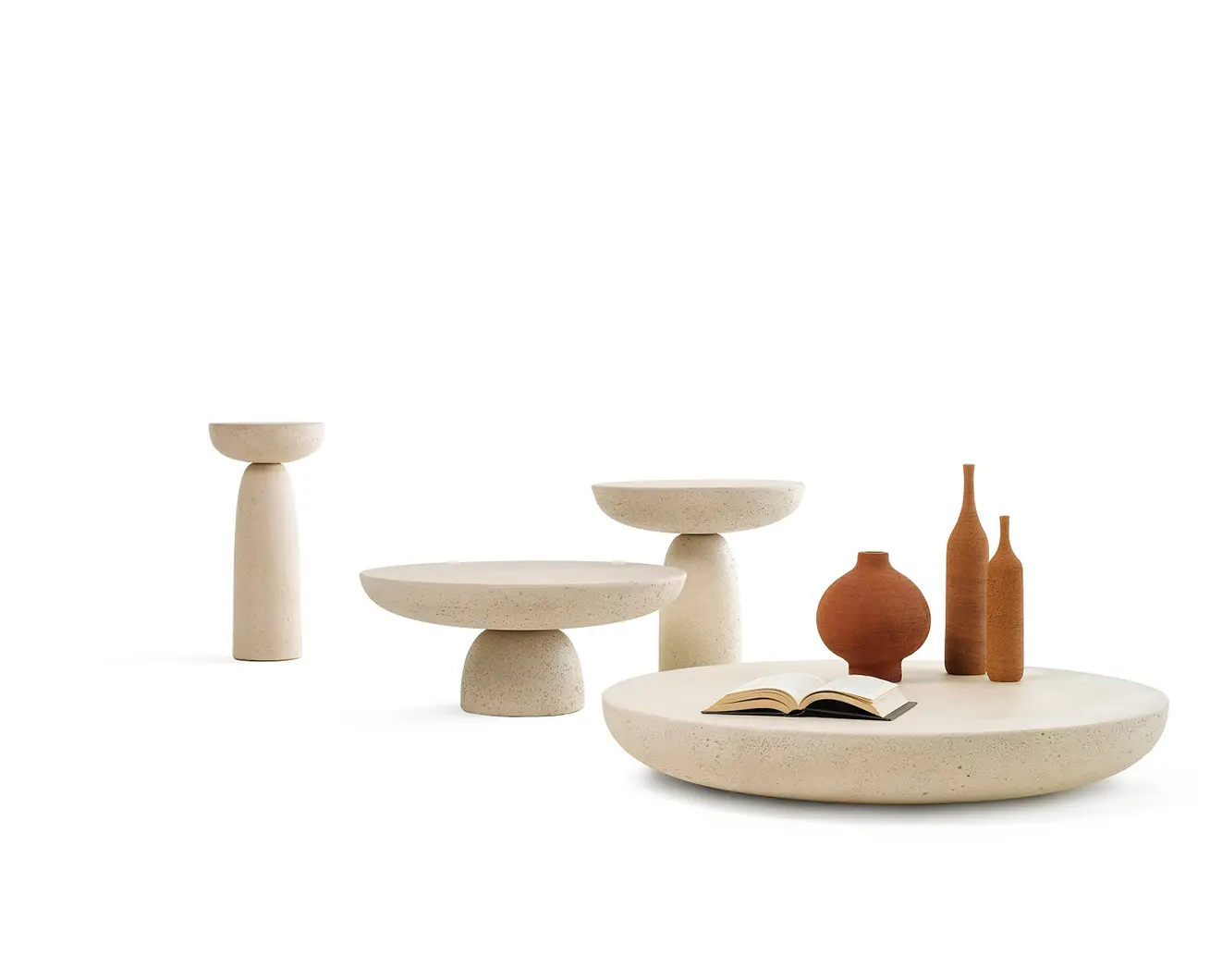 SLIDE (Pav 03, Stand E 12)
SLIDE's Ambrogio ironic 'dumb butler' was designed by Favaretto & Partners and made from EcoAllene, a new recycled plastic material (derived from Tetrapak) A playful object that's designed to be appealing while also democratic, ethical and respectful of our planet. There's also the new Ottocento, signed by Paola Navone, a diminutive coffee table. An object that re-evokes the lines and elegance of 19th century columns, in which the nuances of the stones and marbles are reproposed in pop and mini versions.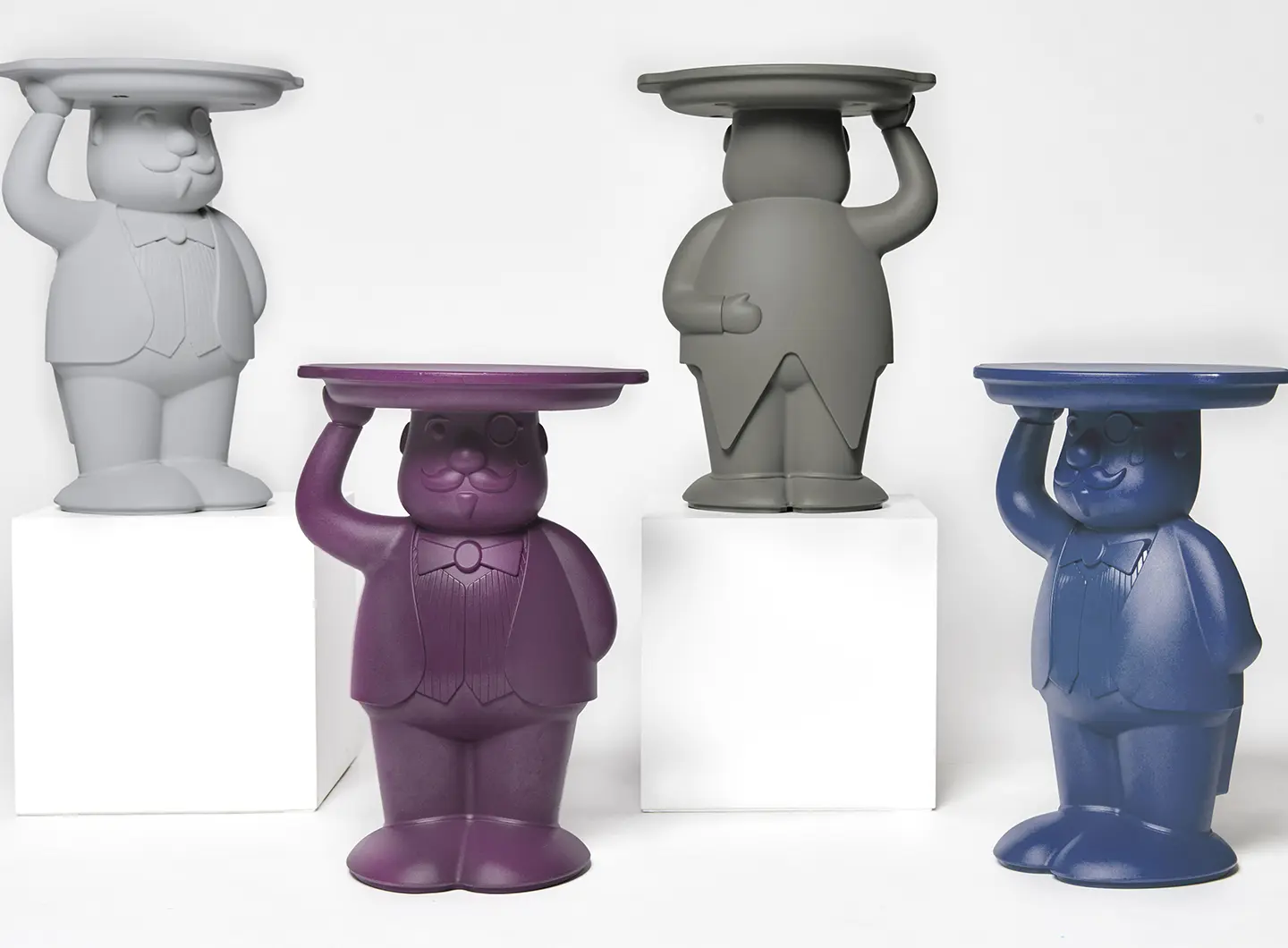 JCP Universe (Pav 02, Stand L 09)
JCP Universe has come up with the Aboram vase, designed by Sam Baron, in which stone, with its primaeval force and material beauty becomes the base from which metallic extensions grow organically. More than just an ornamental piece, it's a sculpture open to thousands of interpretations, according to the environment around it.
The Agaxa chair, designed by CTRLZAK, is informed by the constant quest for balance between man's creative power and what nature has to offer. The metal structure is covered with multiple layers of leather designed to create different tones and turn the stool into a precious object.
The unworldly beauty of ceramics in a POL sculpture produced exclusively for JCP Universe. Esker is a range of biscuit porcelain vases built from the ruins of ceramic factories. Overlapping layers of material create an iconic shape, full and timeless. A fusion that achieves the primaeval purpose for which man makes ceramics: containing.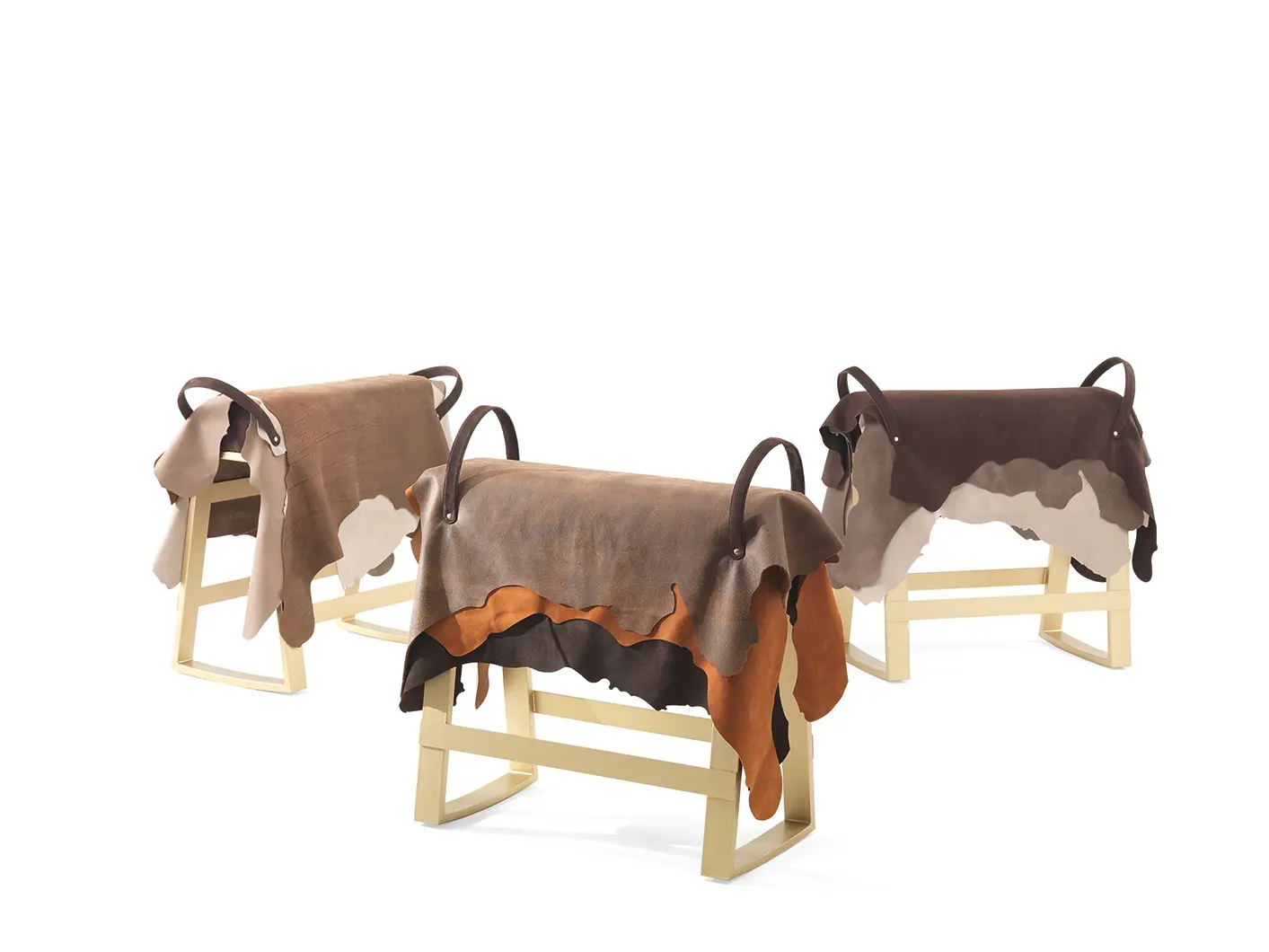 ACERBIS (Pav 02, D 26)
Florian by Acerbis, originally designed by Vico Magistretti in 1989, is one of the new projects rediscovered in the archives and revisited by the two creative directors, David Lopez Quincoces and Francesco Meda. An object representative of the extraordinary simplicity of Magistretti's design: a lightweight multi-level table on a folding frame, which collapses thanks to an innovative brass mechanism. It can also be hung on the wall, where it becomes a sculptural object, composed of circles and lines with a powerful graphic impact, underscored by the colour of the mustard, dark green or brick red lacquer.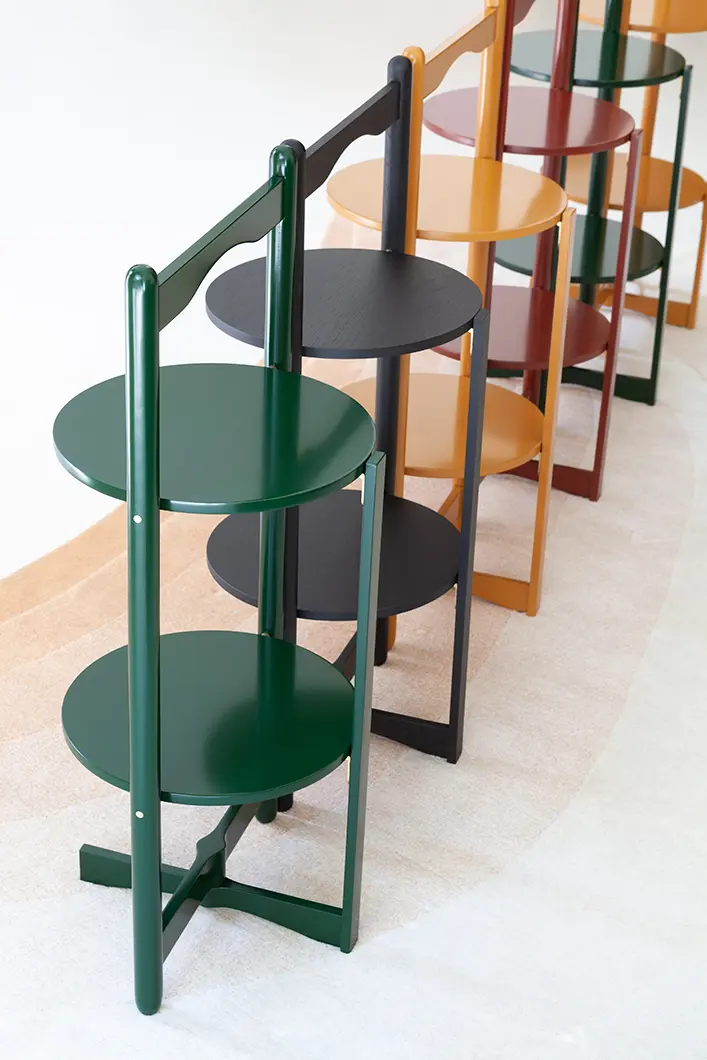 Frag (Pav 02, Stand M 25)
Frag recalls the elegance of the 50s with the Twin family of mirrors designed by Michele Di Fonzo.  Composed of two mirrors of different designs and sizes, defined by simple, circular, oval and rectangular shapes, they conjure up a traditional flavour, embellished and updated with sophisticated touches. The collection features stylish brass frames that support the mirrors gracefully, and the spaces between the mirrors and the frames convey an airy look.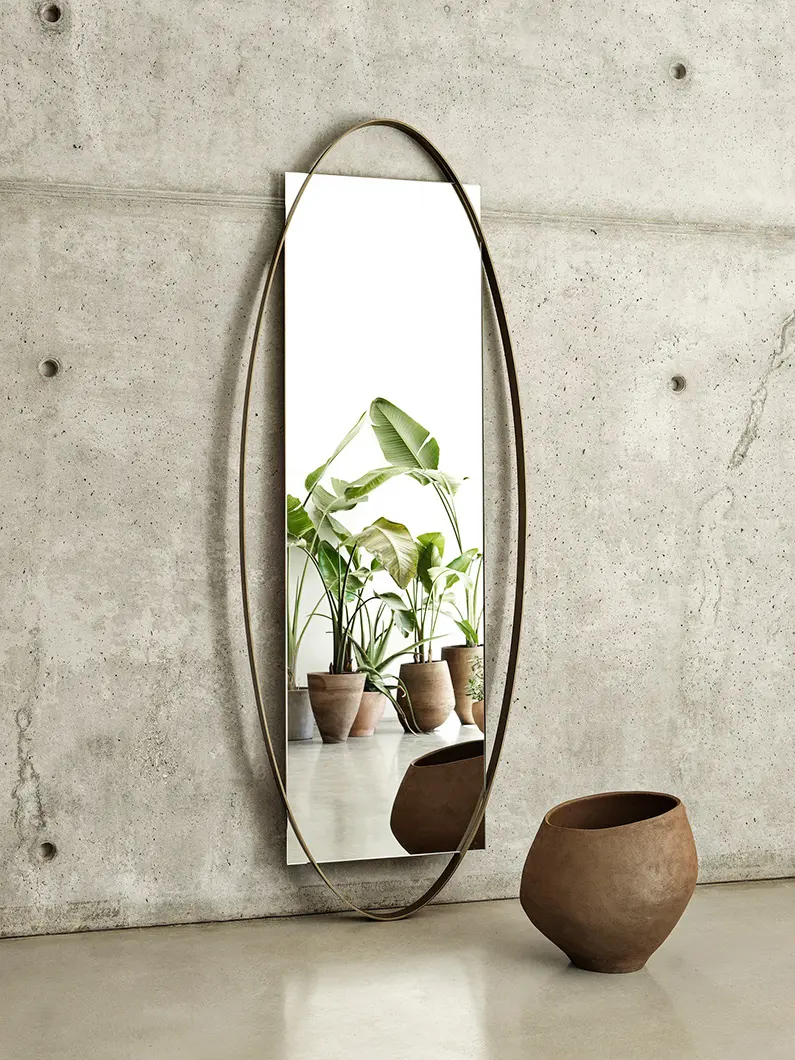 Opinion Ciatti (Pav 04, Stand N 03)
Zenzero, designed by Samer Alameen for Opinion Ciatti, is an elegant trolley, a mobile bar and a workstation. Conceived to contain and transport bottles and glasses, cups and jugs, it can also be turned into a totally independent workstation. Three steel trays are supported on a sinuous structure made of slender steel tubes, with a practical pocket in regenerated leather on the front, a handle and pivoting wheels, which make it even easier to move around.
Cartesio by Lapo Ciatto is a steel easel for multimedia devices with a cable management column and integrated shelf. Ideal for supporting large screens, it can also be used to display special magnetic boards. Elegant in black, essential in white, and recherché in gold leaf.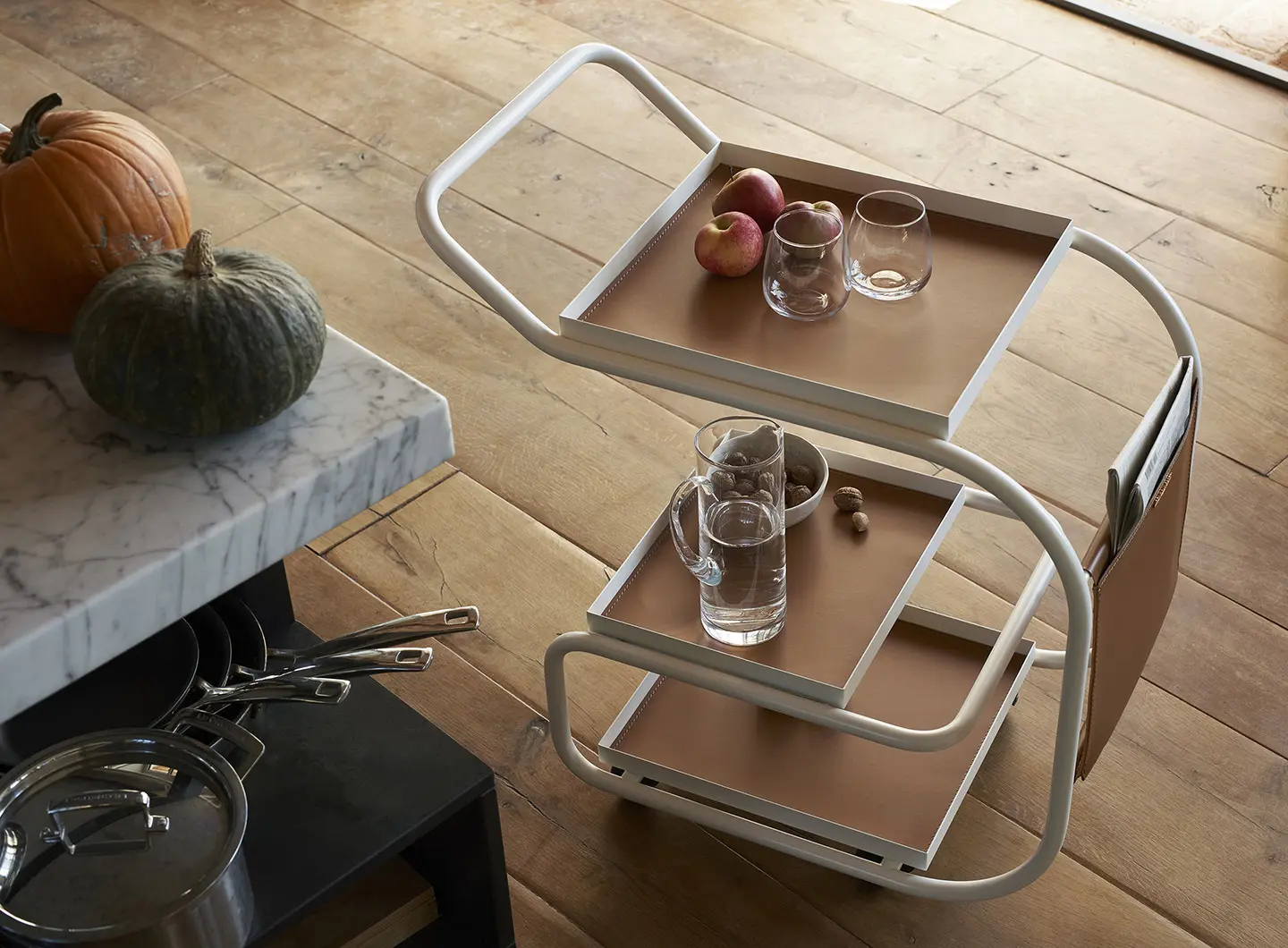 Flou (Pav 02, Stand D 23)
A mix of colours and shapes make up the Rugiada floor lamp, designed by Ilenia Viscardi for Flou. The design is simple and regular, like its components: a sphere and a line. The shape of the sphere creates the base, retaining as much of the original quality of the material as possible: solid wood with visible fibres, while the reflections of the blown glass encapsulate the image of the room the lamp stands in. The light body is an oblique shaft devoid of any decoration; it contains the light without dominating it and creates a balance, designing the space with sophisticated elegance.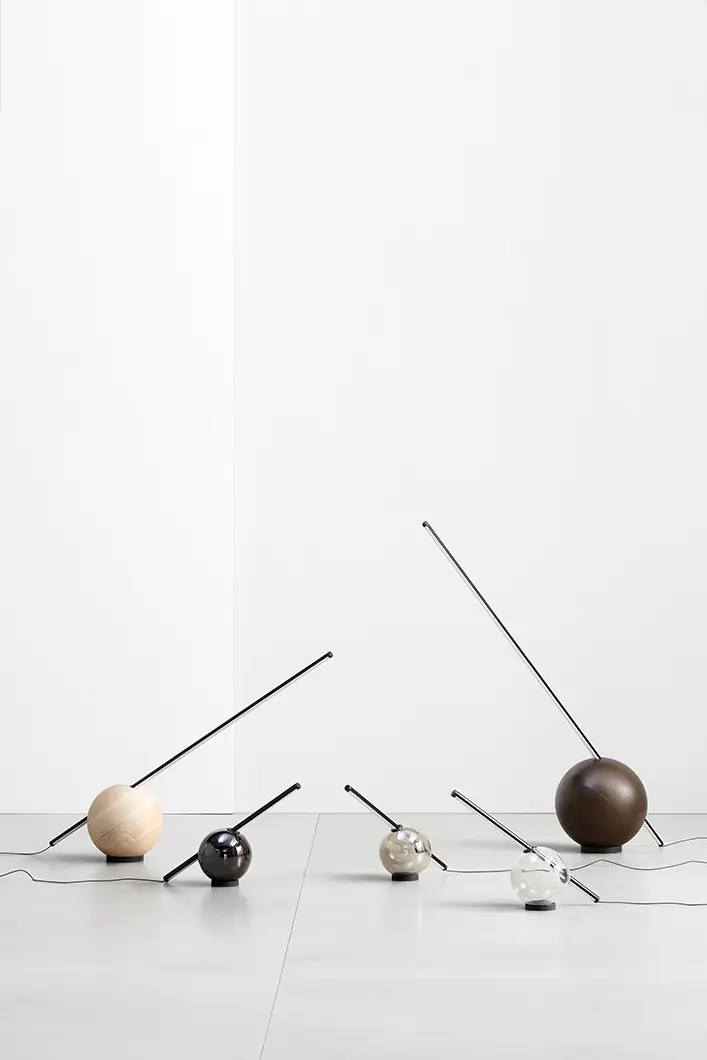 Seletti (Pav 03, Stand K 23)
The DAILY GLOW collection was designed by Alessandro Zambelli for Seletti. A family of lamps that bring out the shapes of everyday containers, turning them into ironic and functional objects.
A paper bag, a tube of toothpaste, a milk carton, a liquid soap dispenser, a tin or sardines, a can and a spray canister faithfully reproduced in resin are turned into luminous objects. Pieces of our daily routine take on new functions in a playful key.