Opinion Ciatti
INTRODUCES
Cartesio
A space that enables you to shape ideas, express creativity, turn intuition into form.
What is the right space for our thoughts? And for our projects? Is there a space where they can expand and take shape? Cartesio, a steel trestle/stand for multimedia appliances with cable management column and integrated shelf, is the answer to these reflections.
Cartesio is designed for large TVs but it is also a stand for special magnetic boards on which to pin ideas and reflections. Impeccable in black, essential in white, especially stylish in gold leaf, Cartesio is ideal for both education and leisure. 
Whether in education and training institutes, bars and restaurants, conference centres, meeting rooms, your living room or home studio, Cartesio nurtures knowledge and style.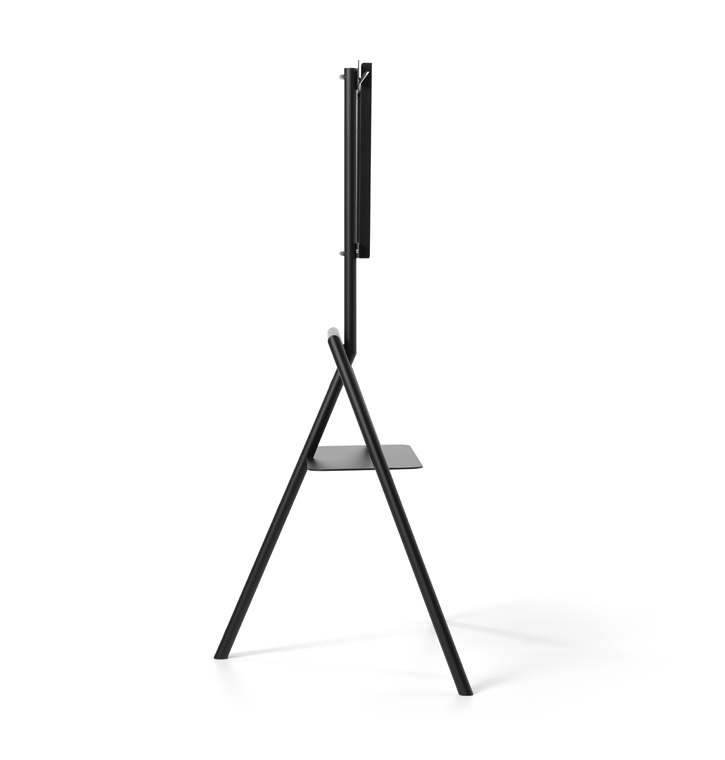 Product Overview
Steel stand/TV stand with cable management column and built-in shelf, for TVs from 43 to 82 inches.
Structure finishes: matt black, matt white or glossy gold leaf.
Accessories: magnetic writing board with aluminium frame available in two versions: black for chalk, white for markers. Frame in matching colour.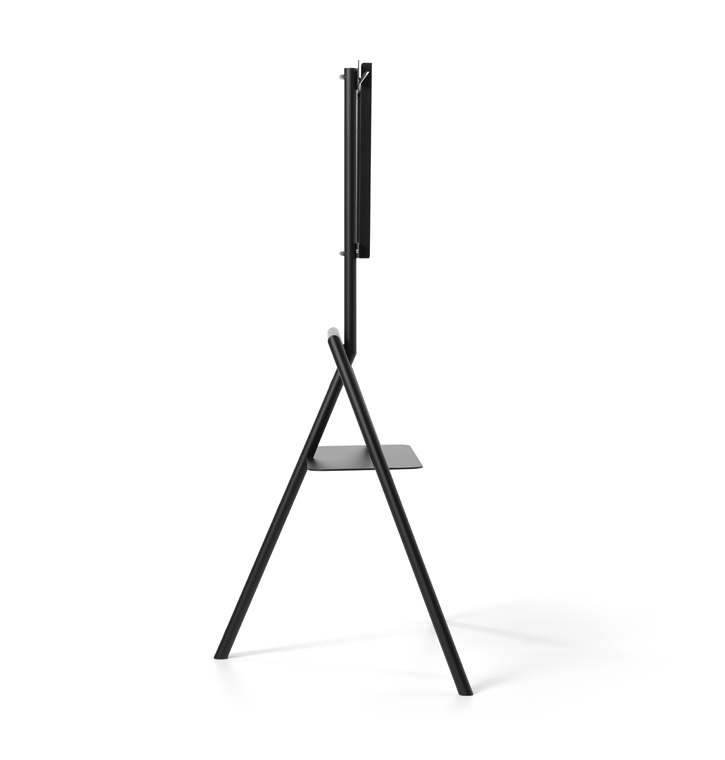 Dimensions
L 102 x D 57 x H 142 cm
With board: L 102 x D 57 x H 191 cm
Product sheet
Cartesio

Official website
Opinion Ciatti

Perfect from every angle, no cables out of place.
Chalks, markers, magnets... What are you going to create today?
BRAND SELECTION
OUR PRODUCTS