Flou spa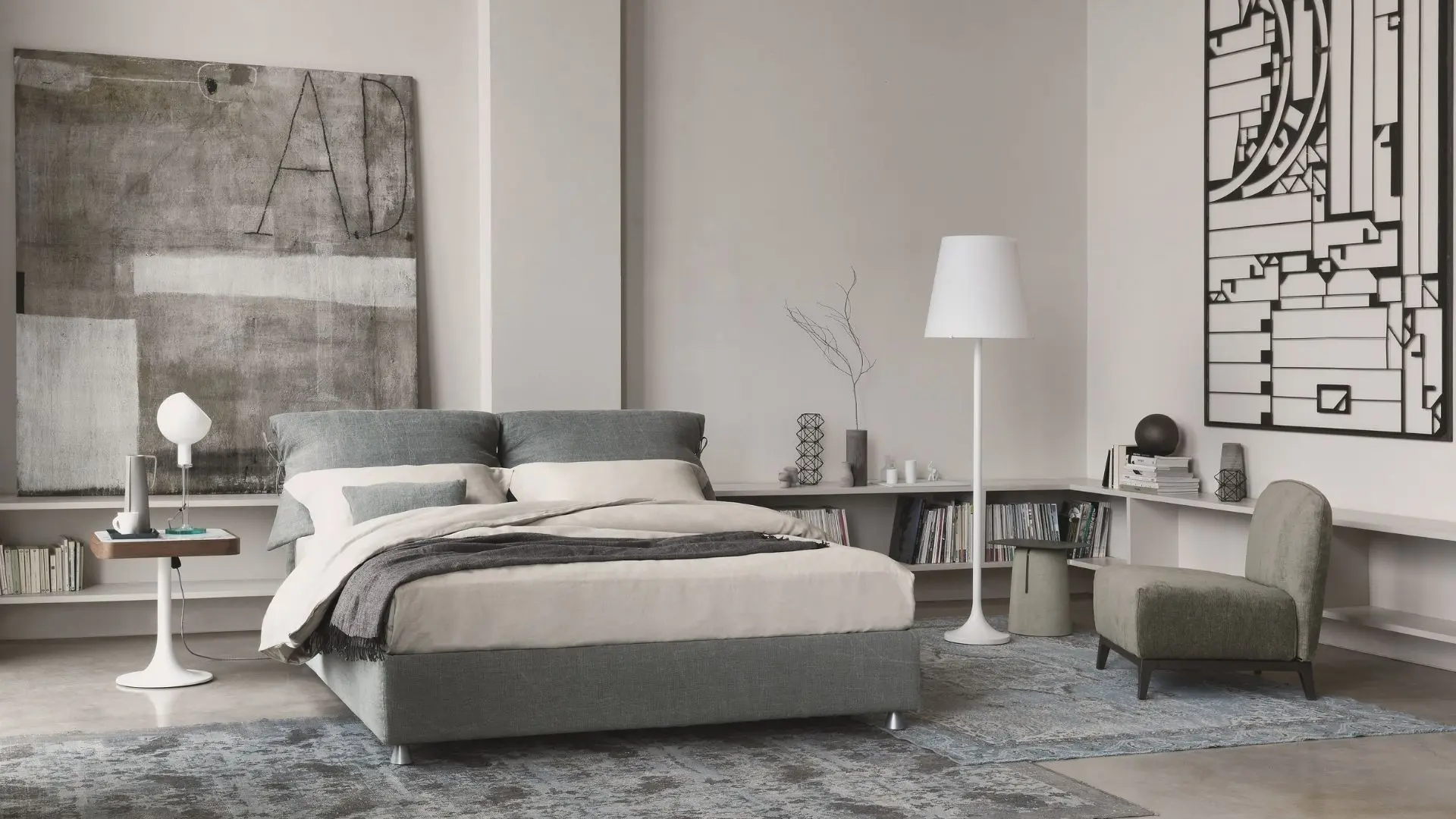 Founded in 1978 with the launch of Nathalie, the first modern textile bed with totally removable covers, Flou presents collections of total living marked by excellent design and Made in Italy quality.
In more than 40 years of research and innovation, in collaboration with renowned designers, including Vico Magistretti, Flou has created beds that have become true icons and are a fixture in every museum or exhibition dedicated to industrial design.
Today, Flou offers total living furnishing collections for the bedroom and for every domestic ambience; the items inject the comfort and wellness typical of its beds throughout the home.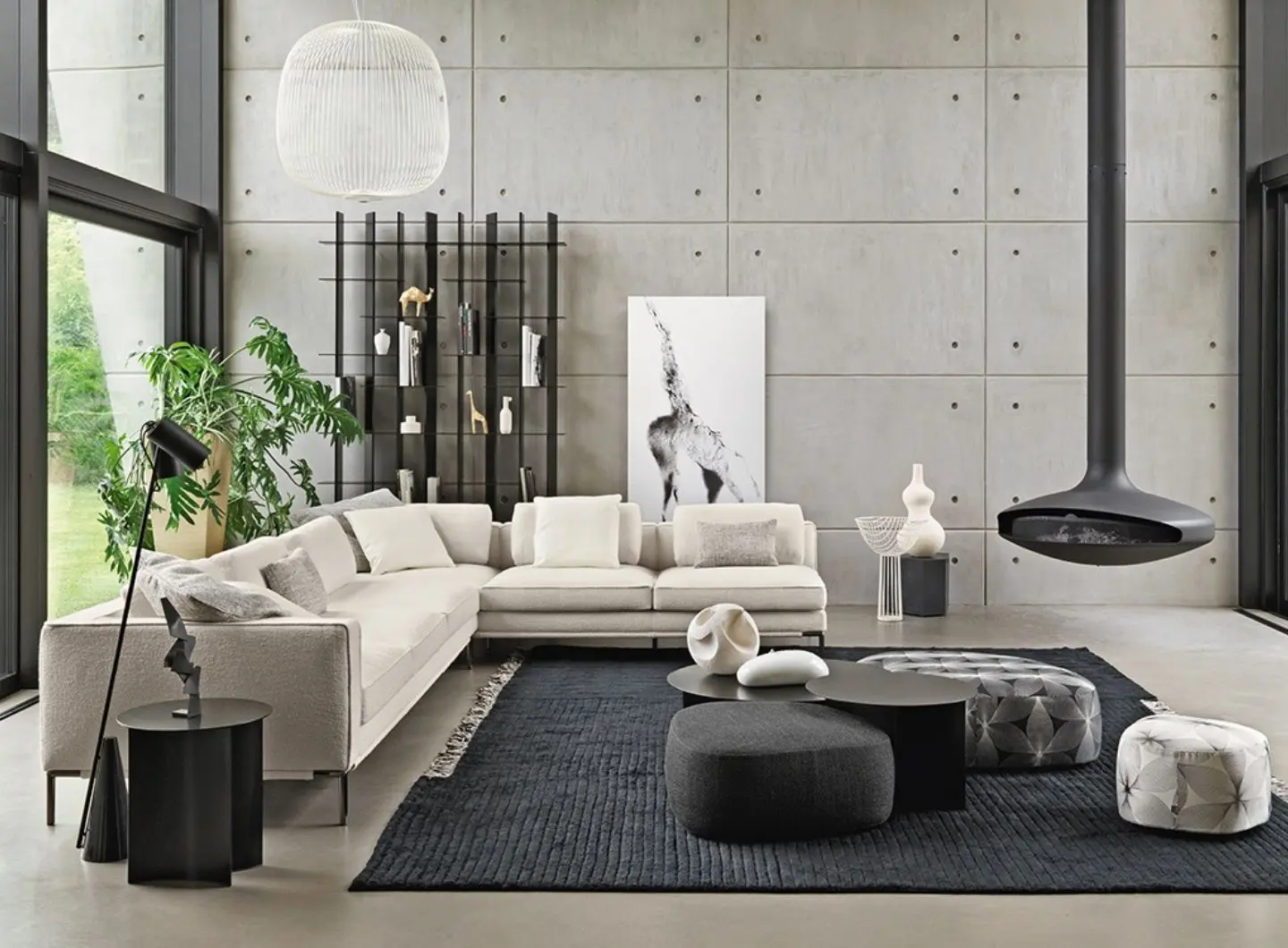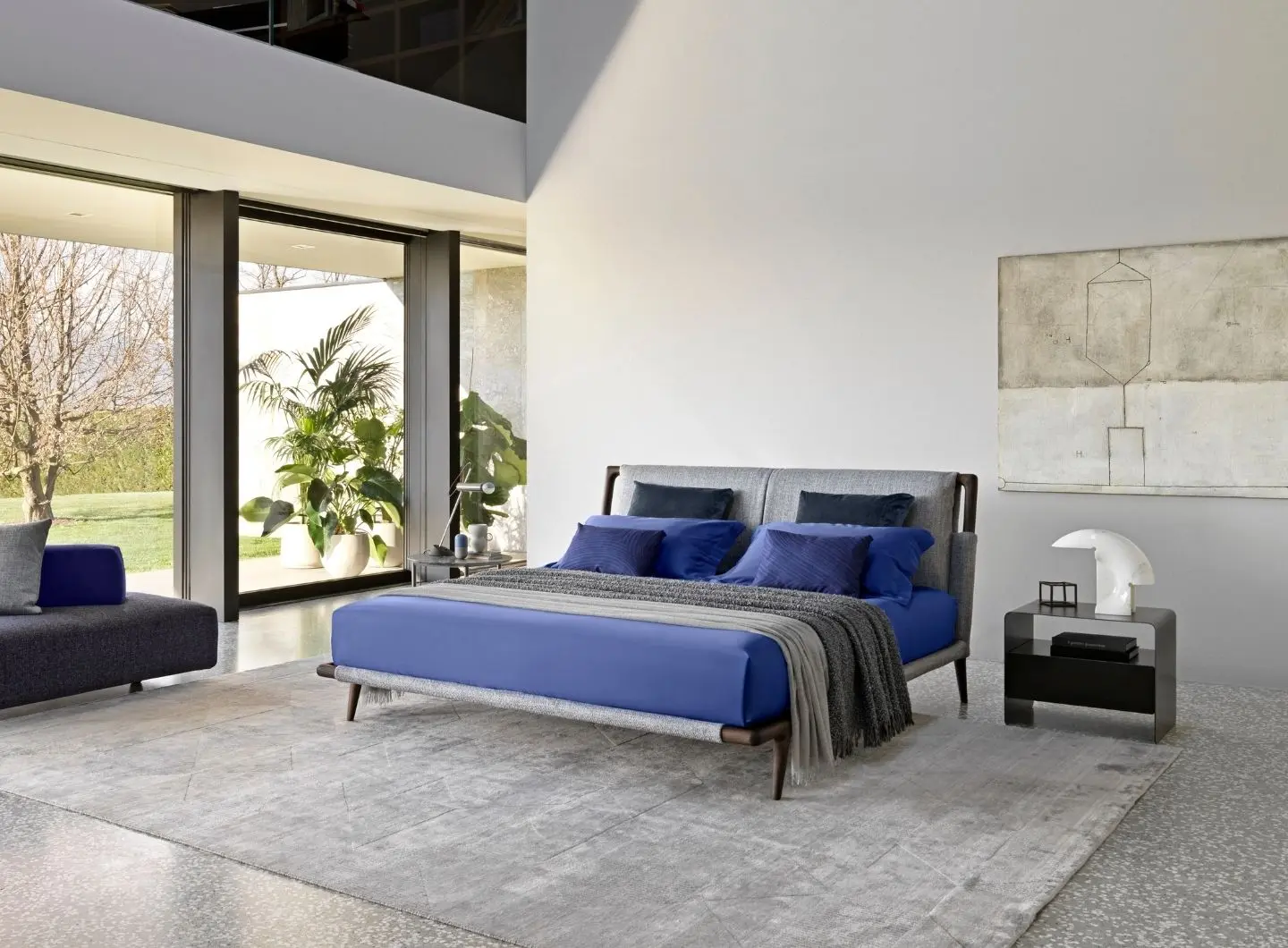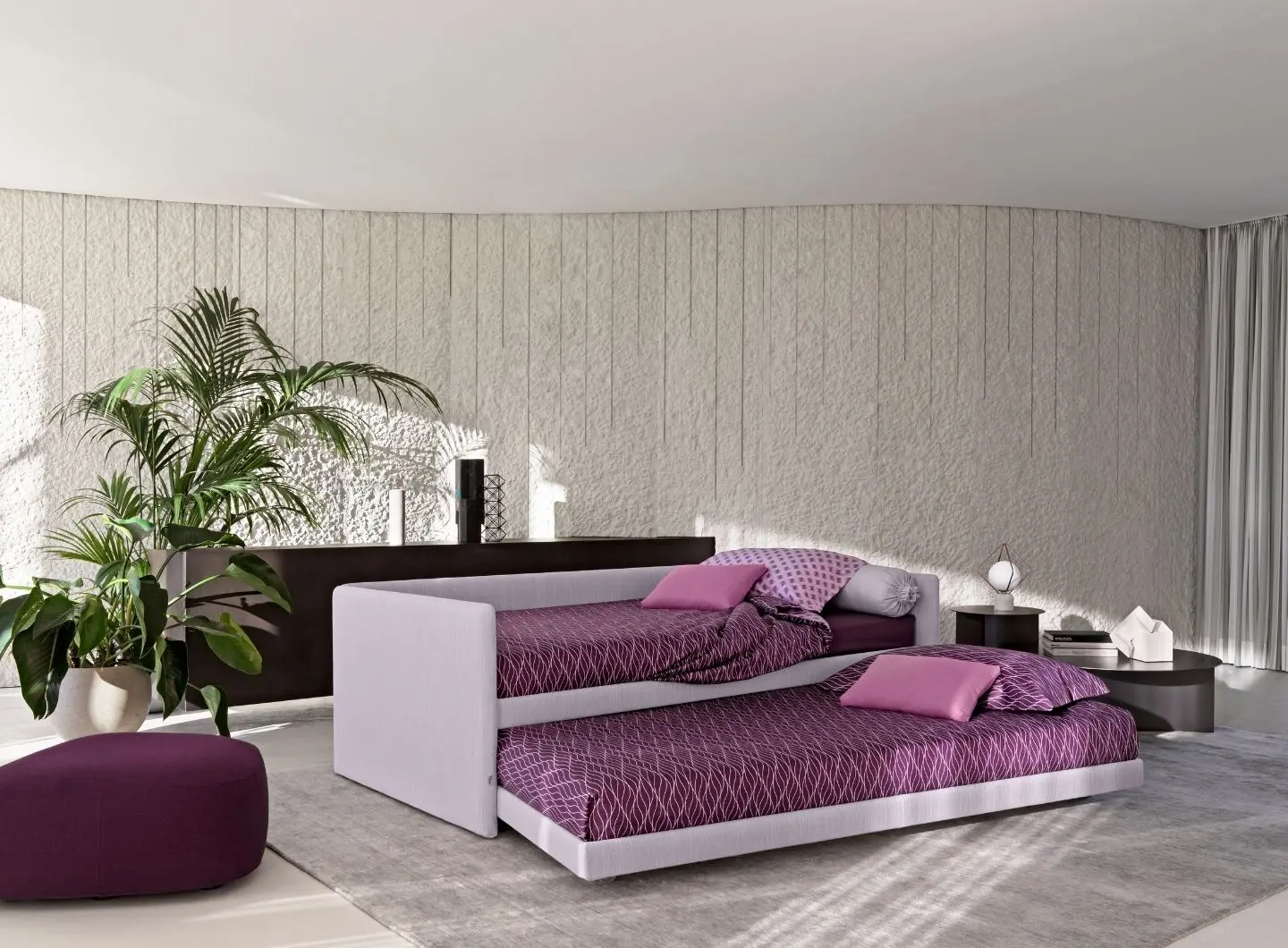 The collections have been inspired by the colours and the fluid shapes of nature, with the products interacting harmoniously with each other; each piece has been designed to break down the barriers between the inside of the home and the outdoors, carrying the unique and ever-changing sensations that only nature can provide into our everyday lives.
Elegance, harmony but above all emotion: the Flou production is the result of research that is potentiated every year in terms of aesthetics and function, wellness and quality. The objective is to create interiors to be enjoyed, that drive a renewed desire for social interaction and life in harmony with the surroundings.