Transat - Champagne bucket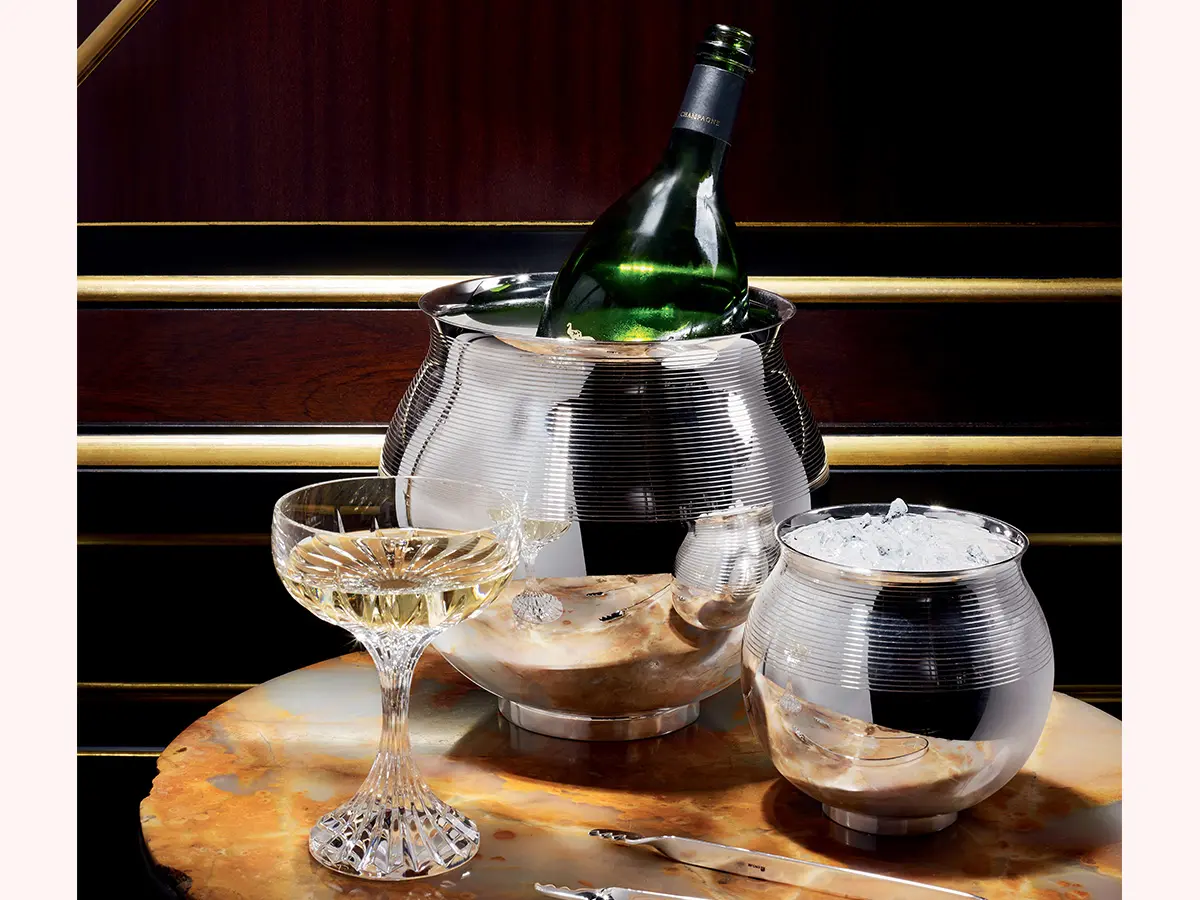 As a partner for all exceptional trips, Ercuis has never ceased to collaborate with the most prestigious hotels or the most prestigious hotels or transports such as the "Orient-Express" but also yachts and private jets.
This collection is inspired by the Ercuis creations that equipped transatlantic ships in the 1930s (Normandie, France).  Ercuis has kept the aesthetics of the 30's as a very strong anchor in its history and its creations throughout the following decades.
The Transat design has a strong creative idea: very fine, pure, minimalist engraved horizontal lines, inspired by the creations of the designer and decorator Jacques-Emile Ruhlmann, a leading figure of the Arts Déco. 
This line of tableware sublimates contemporary shapes that evoke the 1930s and 1940s. Round and generous lines, decorated with elegantly engraved nets, a great classic. A classic piece of goldsmith's work and emblematic of Ercuis' know-how.
Collection: Transat
Material: Silver Plated
Ø 6.69 inch, Øb 6.77 inch, H 7.68 inch
Ø 17 cm, Øb 17.2 cm, H 19.5 cm
BRAND SELECTION
OUR PRODUCTS