Latitude - Petits fours stand 12 small dishes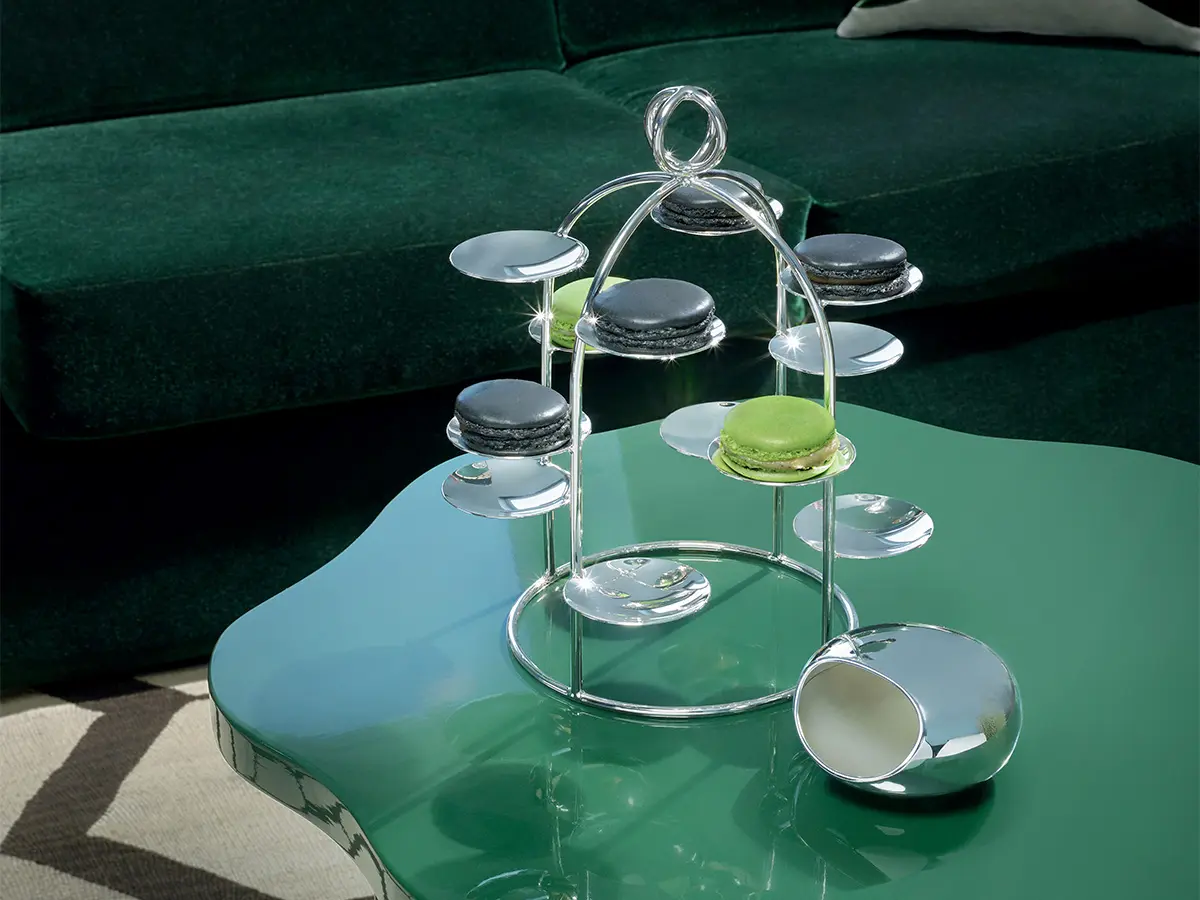 A collection of elegant and practical table accessories in stylish and timeless designs. Delicate pieces enhanced with a fine silver thread, ideal for serving food and condiments at the dining table or buffet.
Latitude collection was initiated by a brief from Alain Ducasse who wanted a display for toasts at the bar of the Hotel de Paris in Monaco. The main creative direction was the need for a vertical object, the opposite of the usual trays, and an object easy to carry. The collection was designed upon one creative theme: the bird cage.
Collection: Latitude
Material: Silver Plated
Ø 5.83 inch, H 10.04 inch
Ø 14.8 cm, H 25.5 cm
BRAND SELECTION
OUR PRODUCTS