Perles - Champagne bucket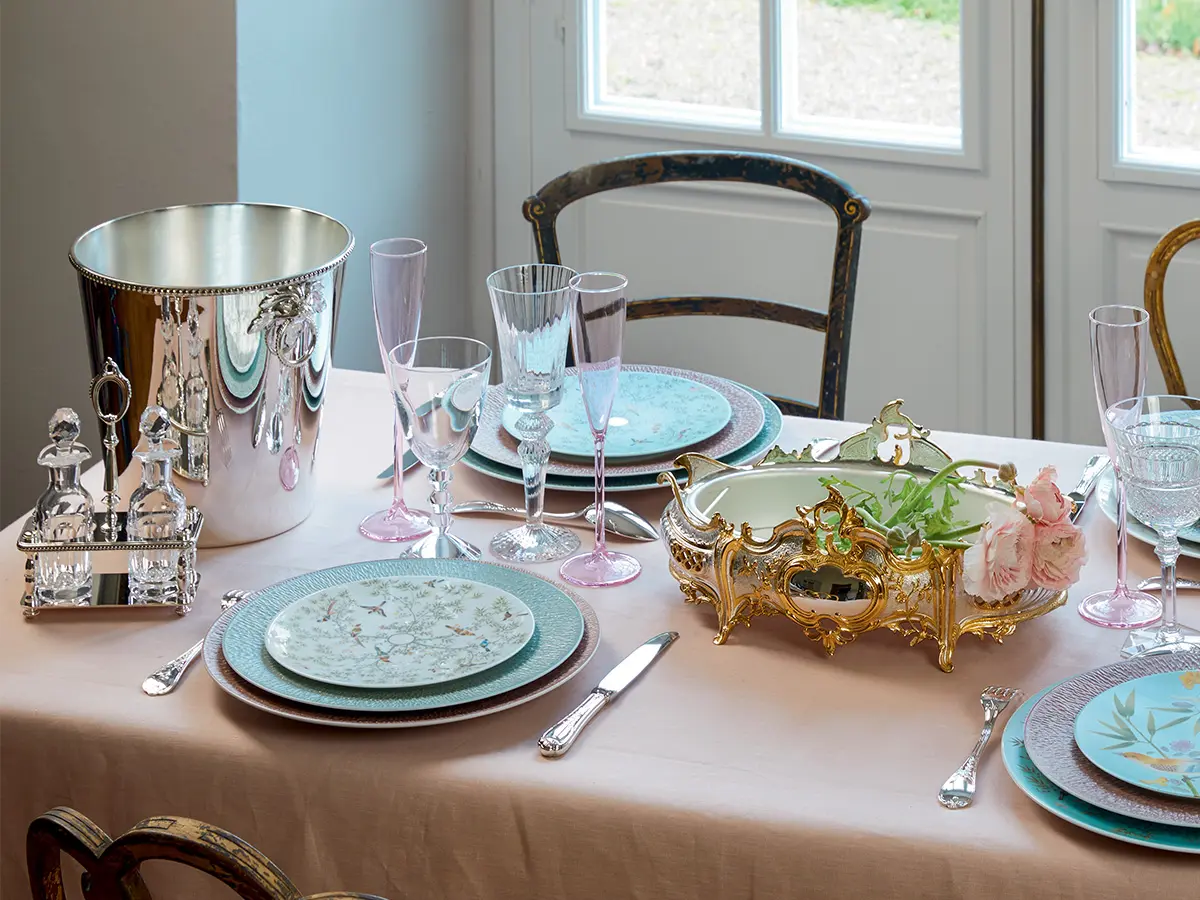 The Perles holloware collection combines classic shapes with exceptional finishes.
The Ambassade collection is made of the holloware pieces with applied borders. Applied borders ("bâtes" in French) are ornamental mouldings that are soldered to the edge of a silverware piece such as a plate, tray or champagne bucket. They are not only decorative; they also prevent the metal warping. Their soldering by our craftsmen requires very special care, to make a strong, invisible joint.
Category: Ambassade
Collection: Perles
Material: Silver Plated
Ø 7.87 inch, Øb 6.3 inch, H 7.87 inch
Ø 20 cm, Øb 16 cm, H 20 cm
BRAND SELECTION
OUR PRODUCTS