SÉQUOIA - Flatware collection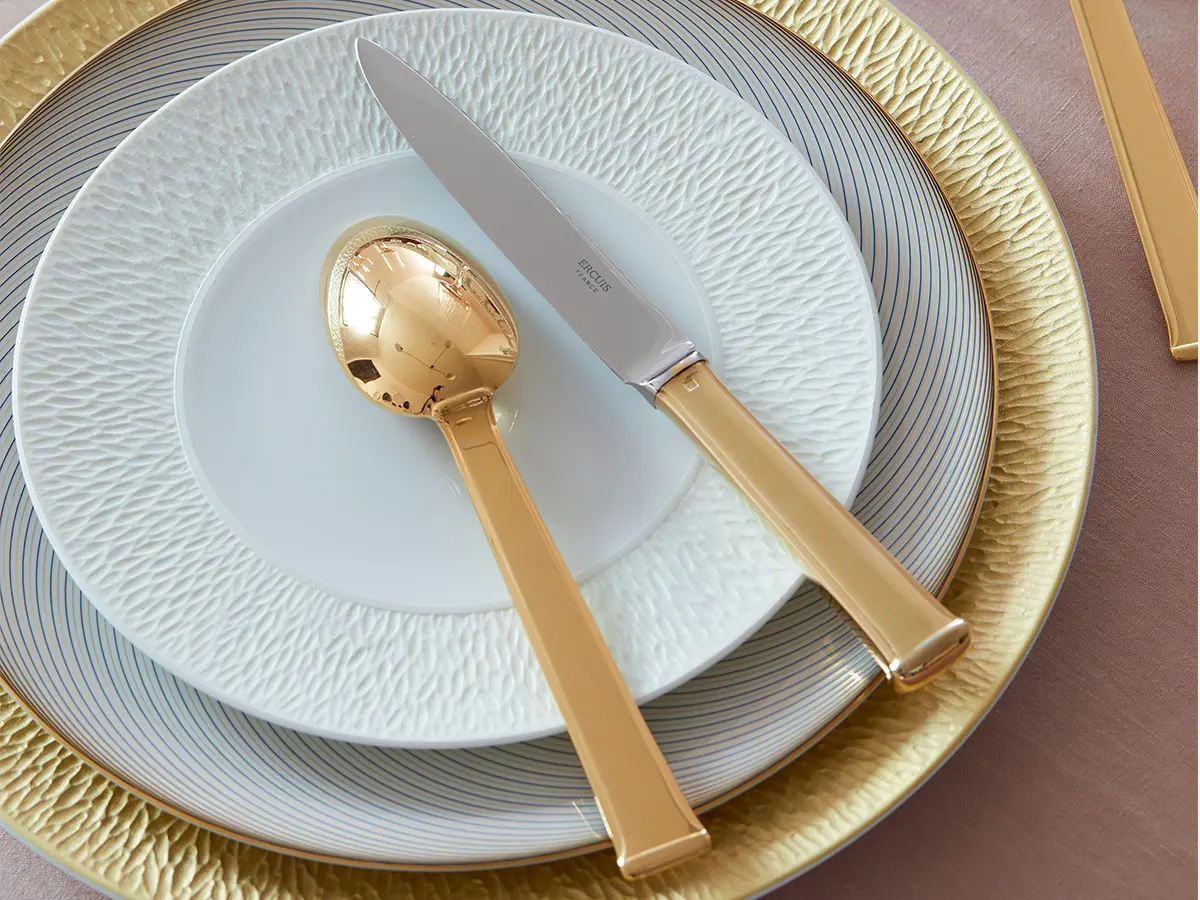 This iconic collection is available in Sterling Silver, Sterling Silver with Gilt, Silver Plated, Silver Plated all Gold, Stainless Steel, and Silver Plated Stainless Steel.
Typical cutlery of the 1930's, Sequoia was reissued by Ercuis in the 1990's. It has very strong aesthetics around essential geometrical forms, in the line of the Arts Décoratifs. The Sequoia cutlery owes its name to its straight, masculine, faceted, angular handle.
Ercuis has reissued this cutlery because the 1930s were the golden age of the brand with the equipment of transatlantic ships such as the Normandie and the France.
Collection: Séquoia
Material: Sterling Silver - Gilt (all gold on sterling silver)
L 9.49 inch
L 24.1 cm
BRAND SELECTION
OUR PRODUCTS