Resourceful design and avantgarde technology for innovating with style
Add to bookmarks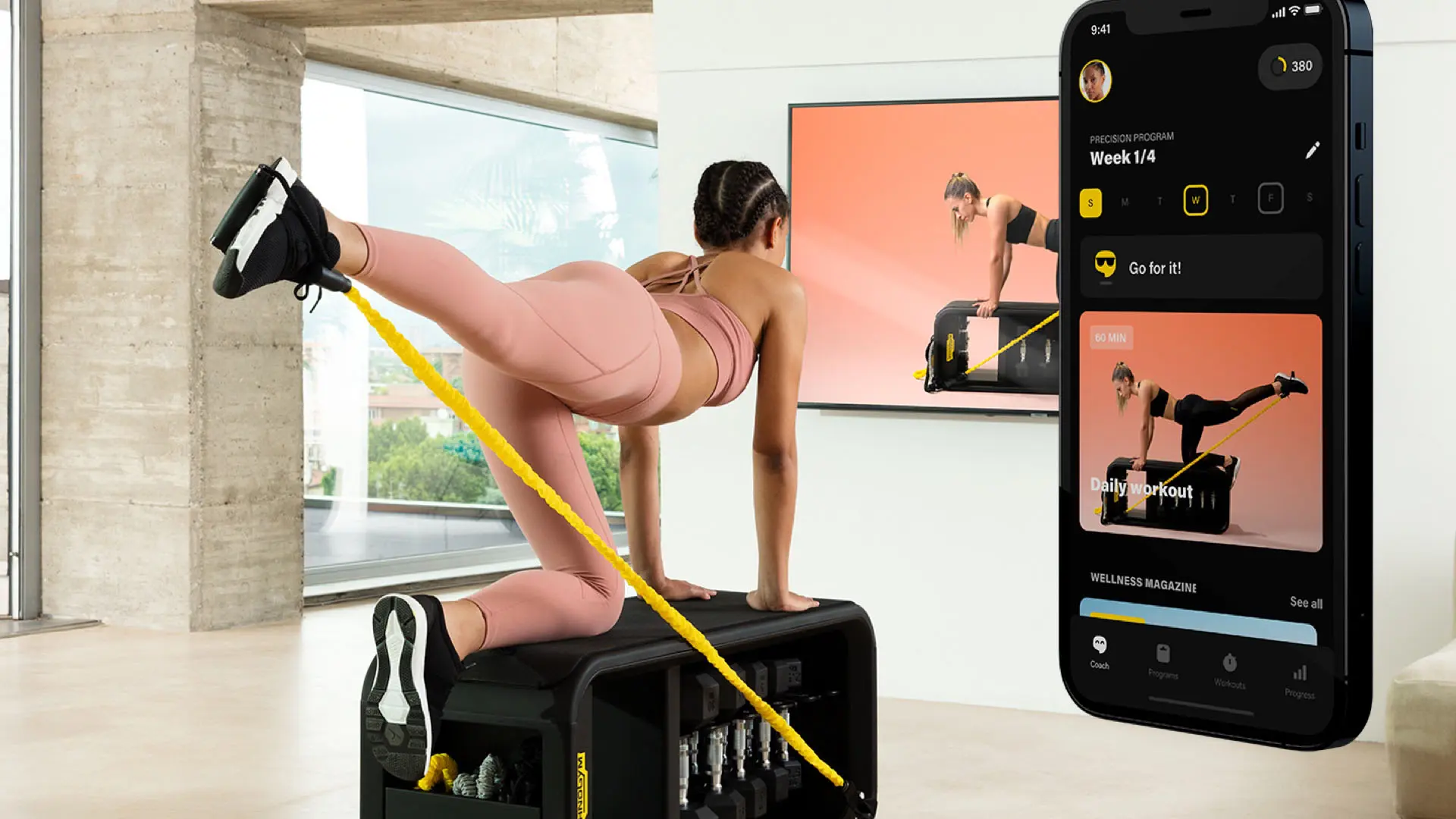 Latest generation concepts and products that explore the future with a nod to classic lines. Innovative expressions of a changing world.
Design updates constantly in the wake of the new techologies, blending modernity and practicality, science and elegance. The pieces presented at "supersalone" were designed under the banner of materials research, digital evolution, artificial intelligence, energy efficiency and environmental sustainability. With an eye constantly to the future.
Tubes (Pav 02, Stand F 12)
Soho/electrical is a recyclable aluminium radiator with a linear profile. Its low water content guarantees even heat performance, making it highly energy efficient. It comes with either a manual on/off switch or with a Bluetooth-controlled digital wireless thermostat.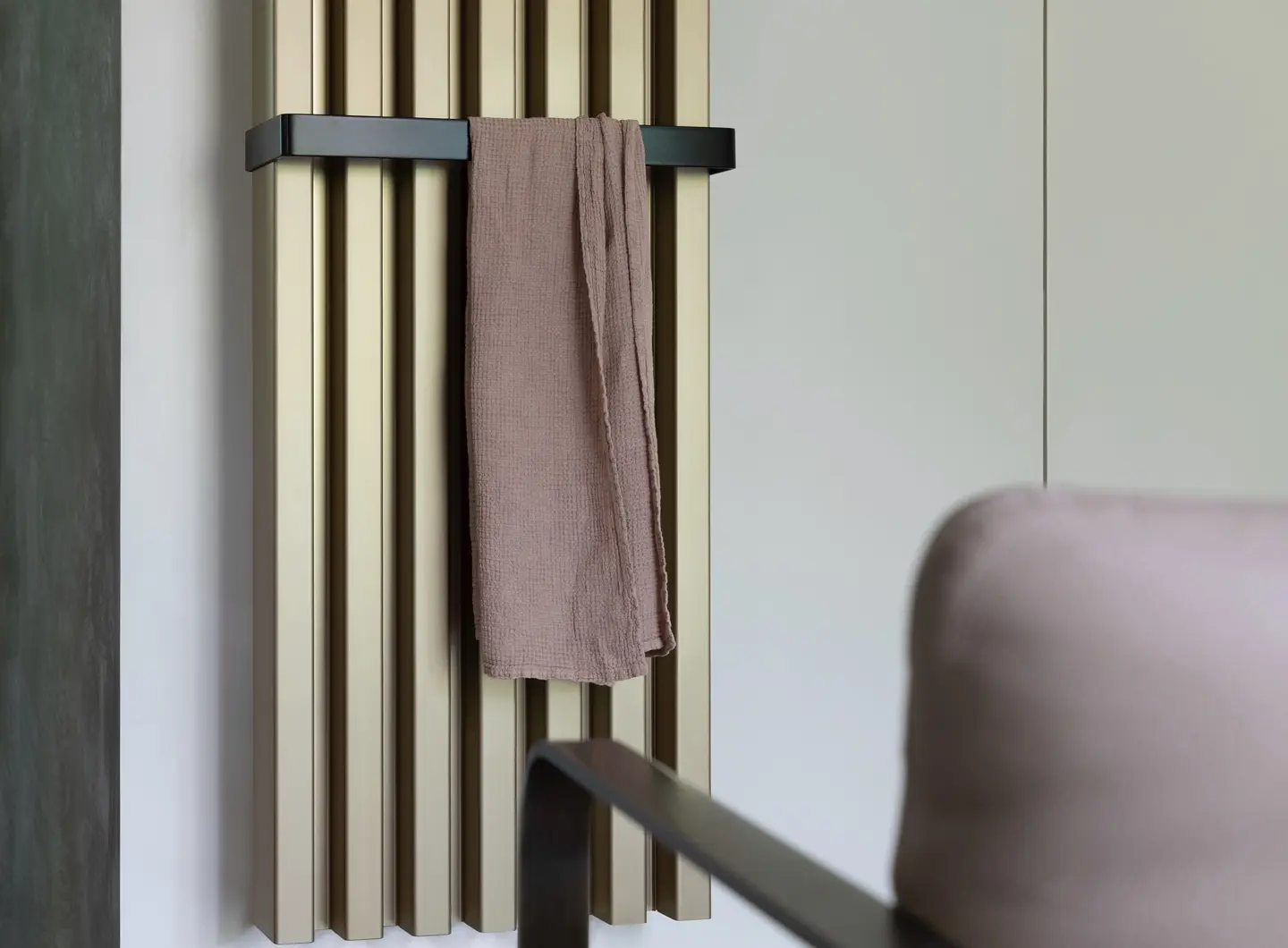 Lumina (Pav 02, Stand F 11)
Anima is an "architectural lighting" range, wrapped in a photo-engraved metal strip characterised by an opalescent glass diffuser. The light diffusion system does away with glare, boasting dual light emission in the floor and pendant versions. The coloured fabric cable projects from the structure of the lamp.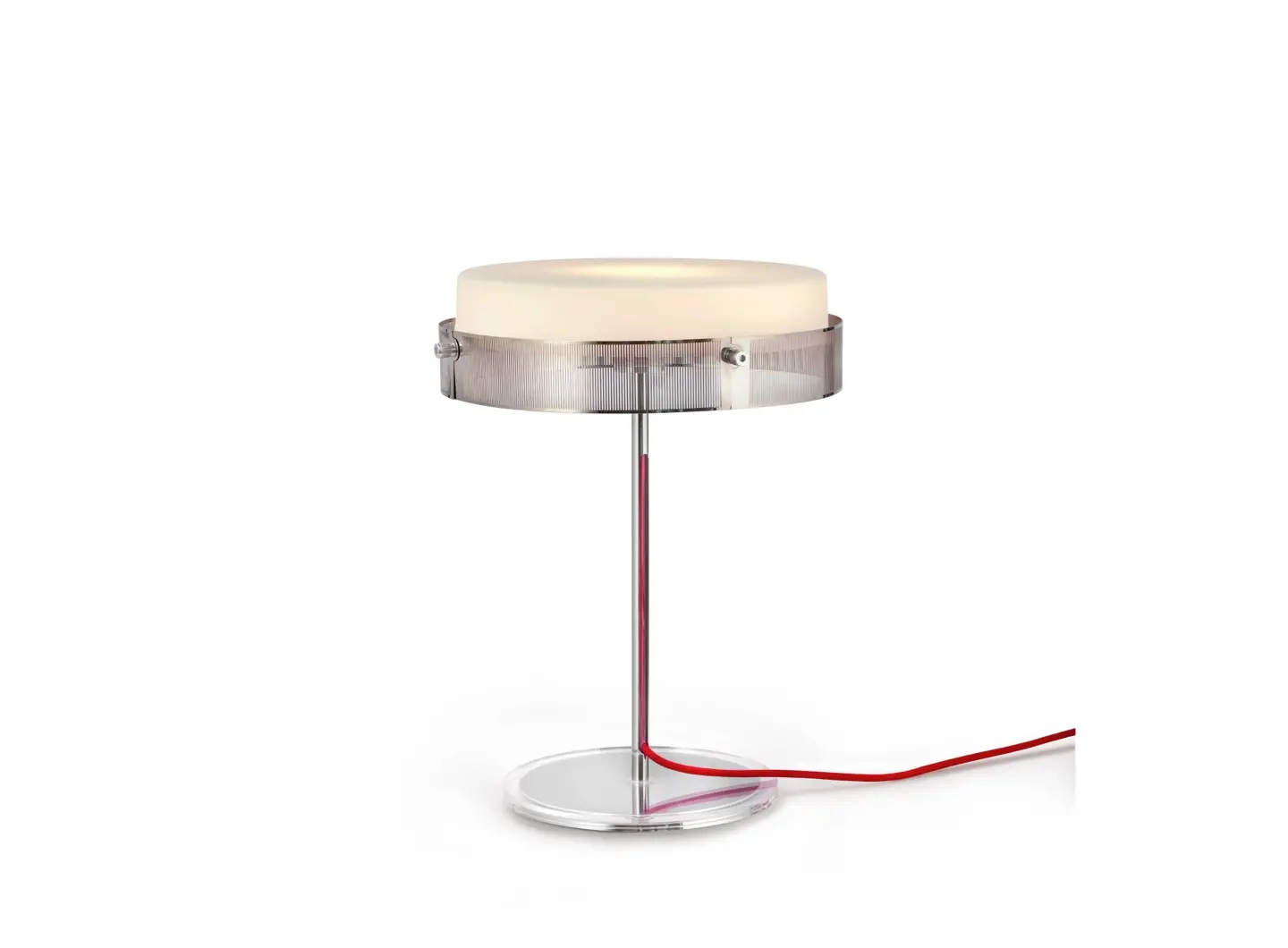 Technogym (Pav 02, Stand E 11)
On-demand video training sessions, personalised and adaptive plans, scientific research, artificial intelligence and Precision Programs are just some of the "fitness interactivity" on offer on the new Technogym app, the programme that allows you to connect with your own profile by smartphone, equipment console and website.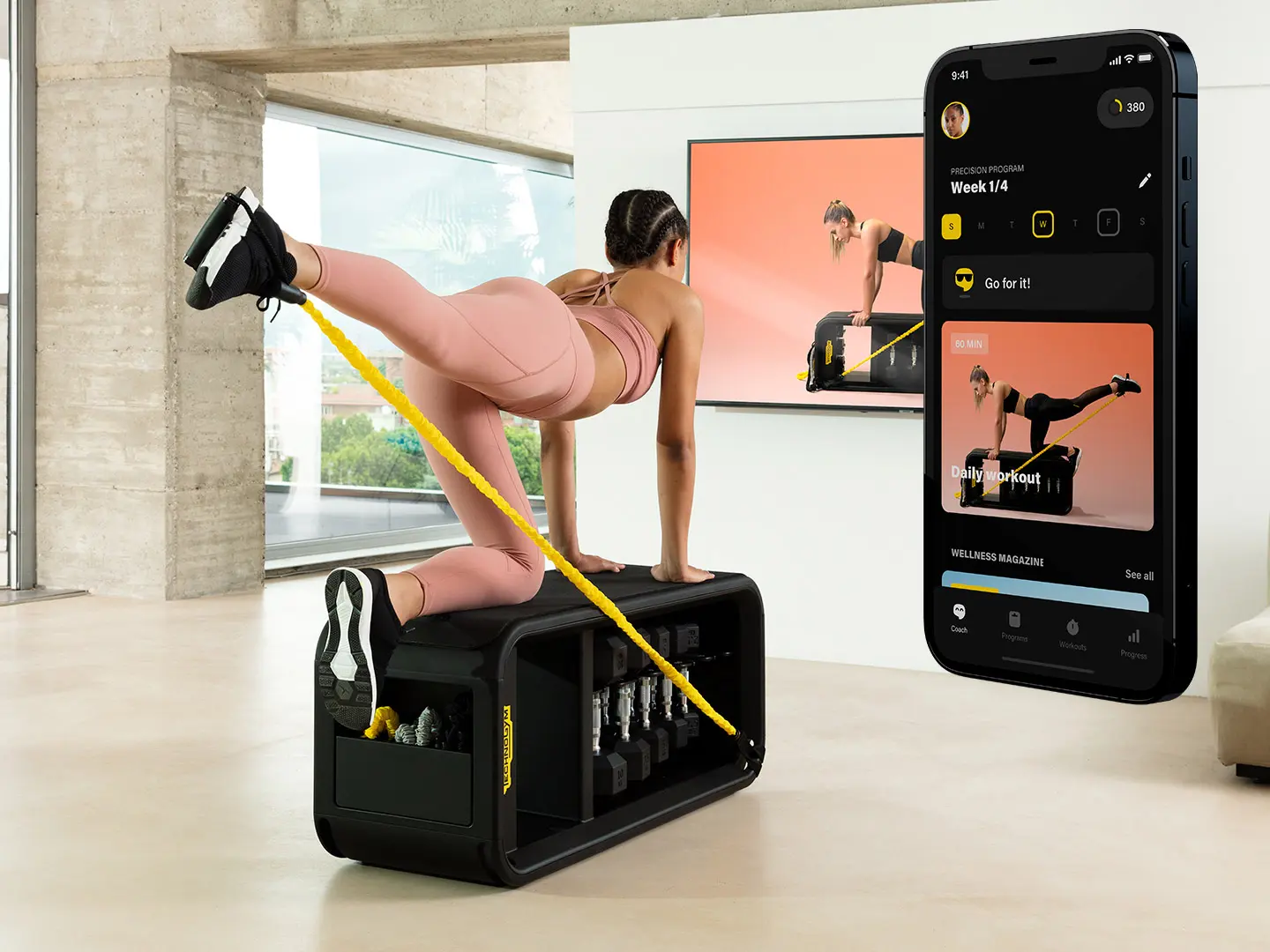 Rubinetterie Stella (Pav 04, Stand J 05)
The new Macarons collection of 3-hole taps, is broken down into 3 different overlapping elements in a "mix and match" of materials and finishes: a second "precious" ring is added to the base layer, and a final one, in wood, marble or "grenaille" is then placed on top, rounding off the product.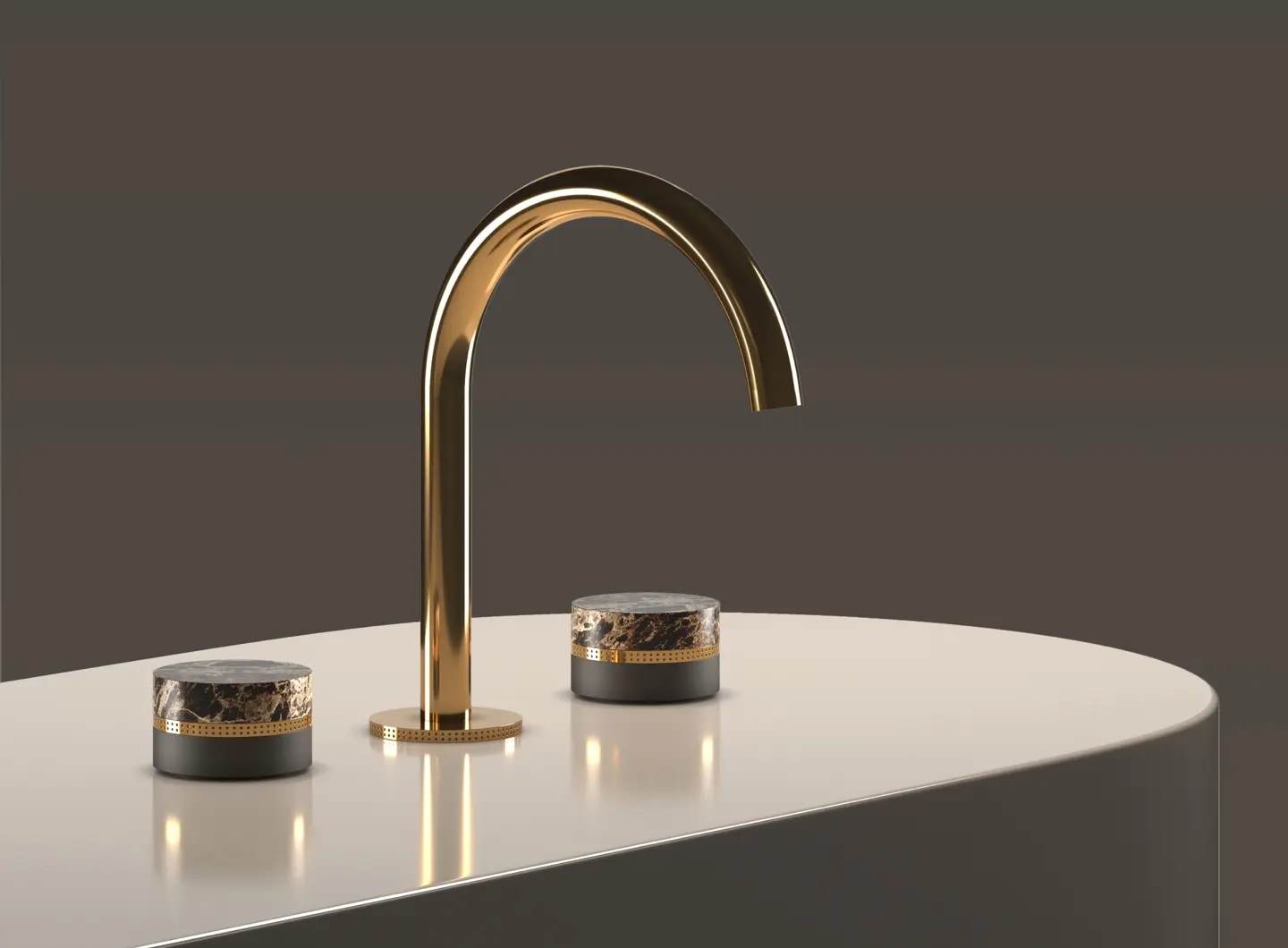 V-Zug (Pav 02, Stand K 09)
The V6000 Combi Steamer from the Excellence Line, with its black mirror glass front, is one of the new generation, extremely high-end ovens. An innovative product in terms of performance, energy efficiency, functionality and design, it boasts intuitive software and integrated apps, as well as a high-resolution touchscreen display. The high-end materials include metal, glass and anodised aluminium.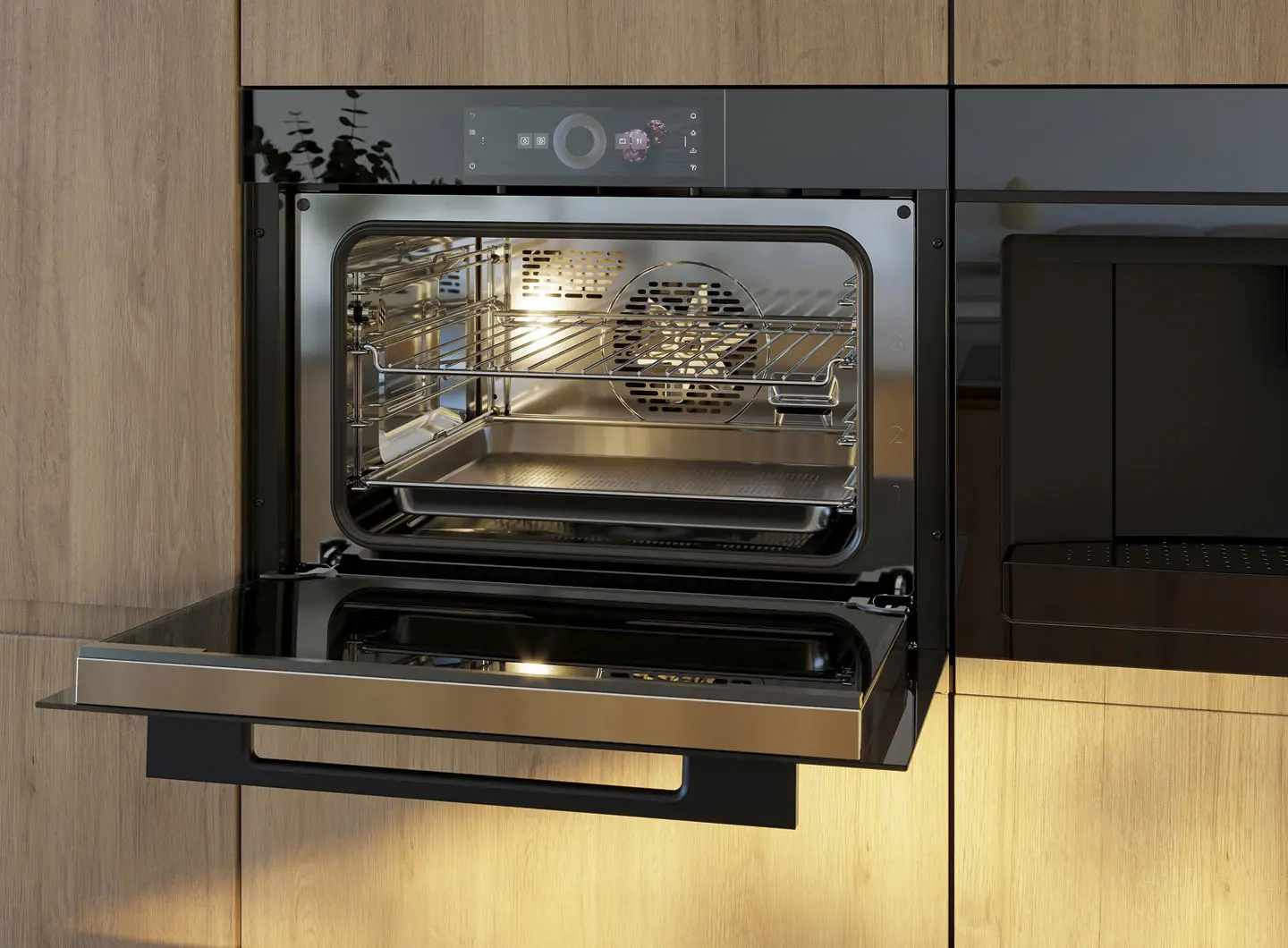 Lualdi (Pav 02, Stand F 20)
Skye is so much more than just a partition system, it's also a sliding or swing door. The wood around the frame is a "carbon sequestrator" material, which means that it can capture, stabilise and store the carbon dioxide in the atmosphere. An environmentally friendly, lower impact choice that makes for better air quality.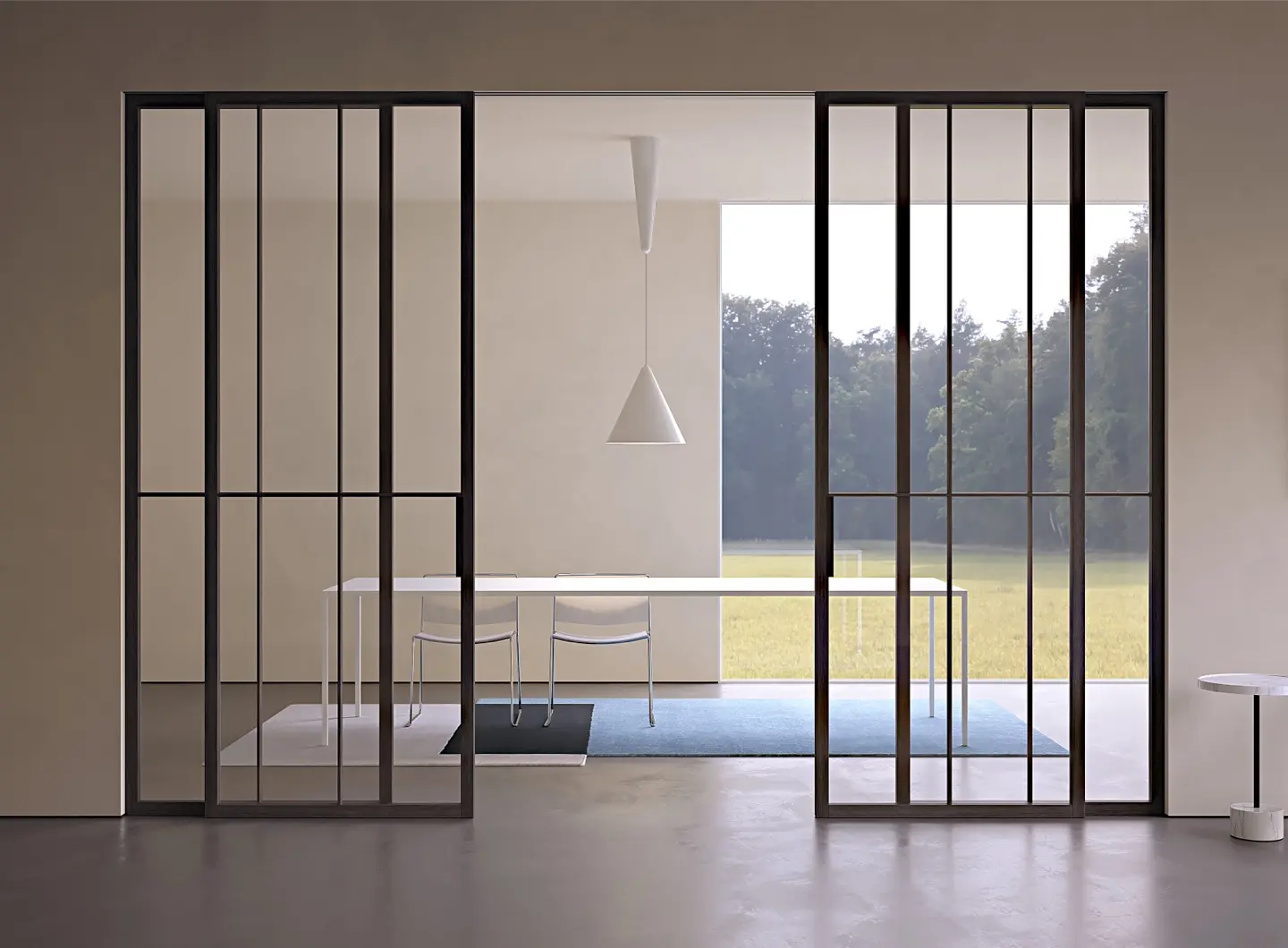 Kaldewei (Pav 02, Stand O 19)
Elegant lines, invisible waste disposal and restraint mark out the new Superplan Zero floor-level shower tray. Its flush, sustainable and 100% recyclable steel enamel base (glass coating), can be accessed seamlessly from three different sides. It comes with the invisible anti-slip Secure Plus finish.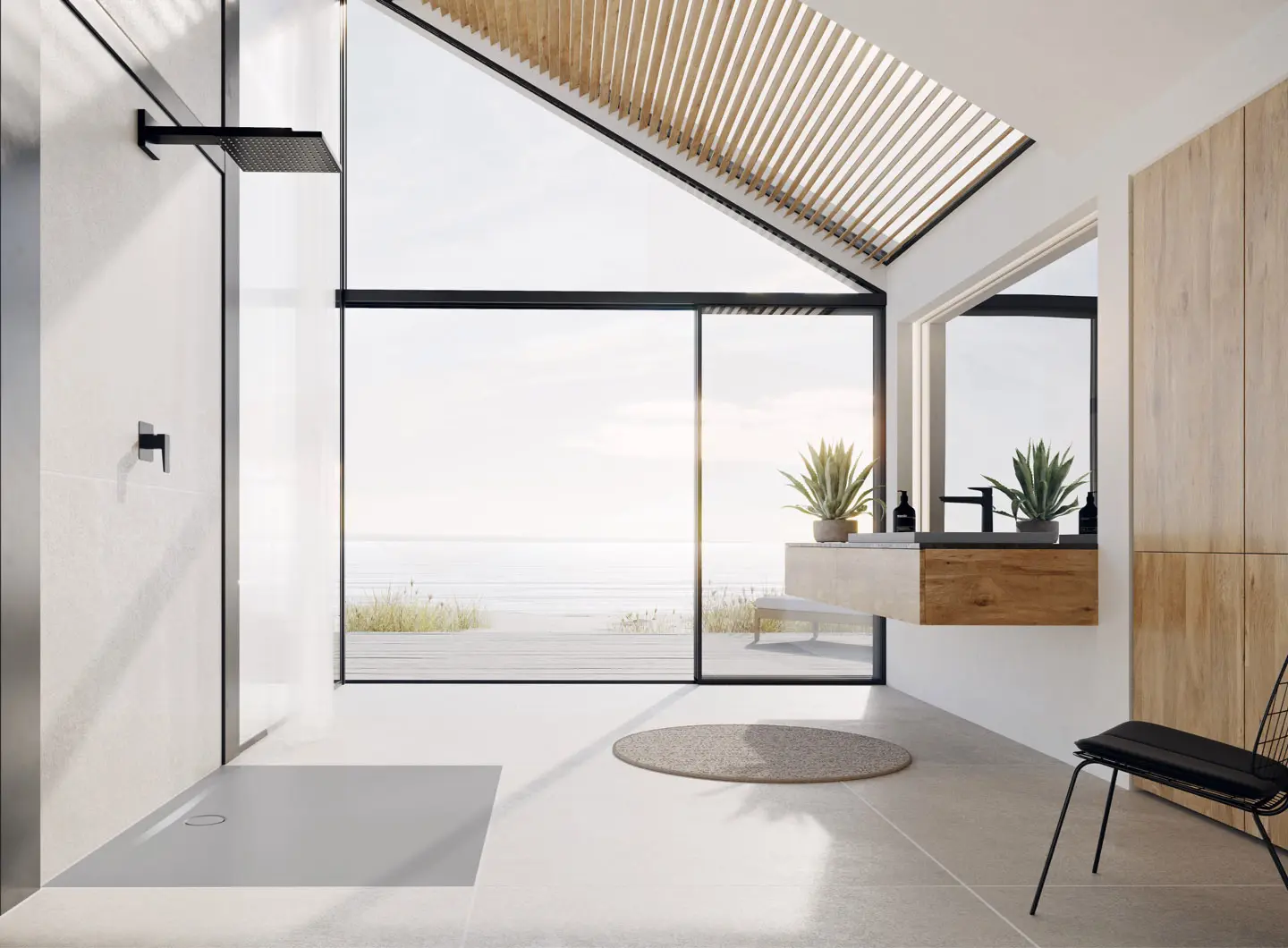 Fantini (Pav 02, Stand E 27)
The Icona Classic project reinterprets the classic tap, expressing functionality while boasting a calm yet contemporary look. The finishes are deliberately rough, industrial and achieved by Physical Vapor Deposition, a treatment also used in the aerospace and biomedical industries, which ensures that the surfaces remain unchanged.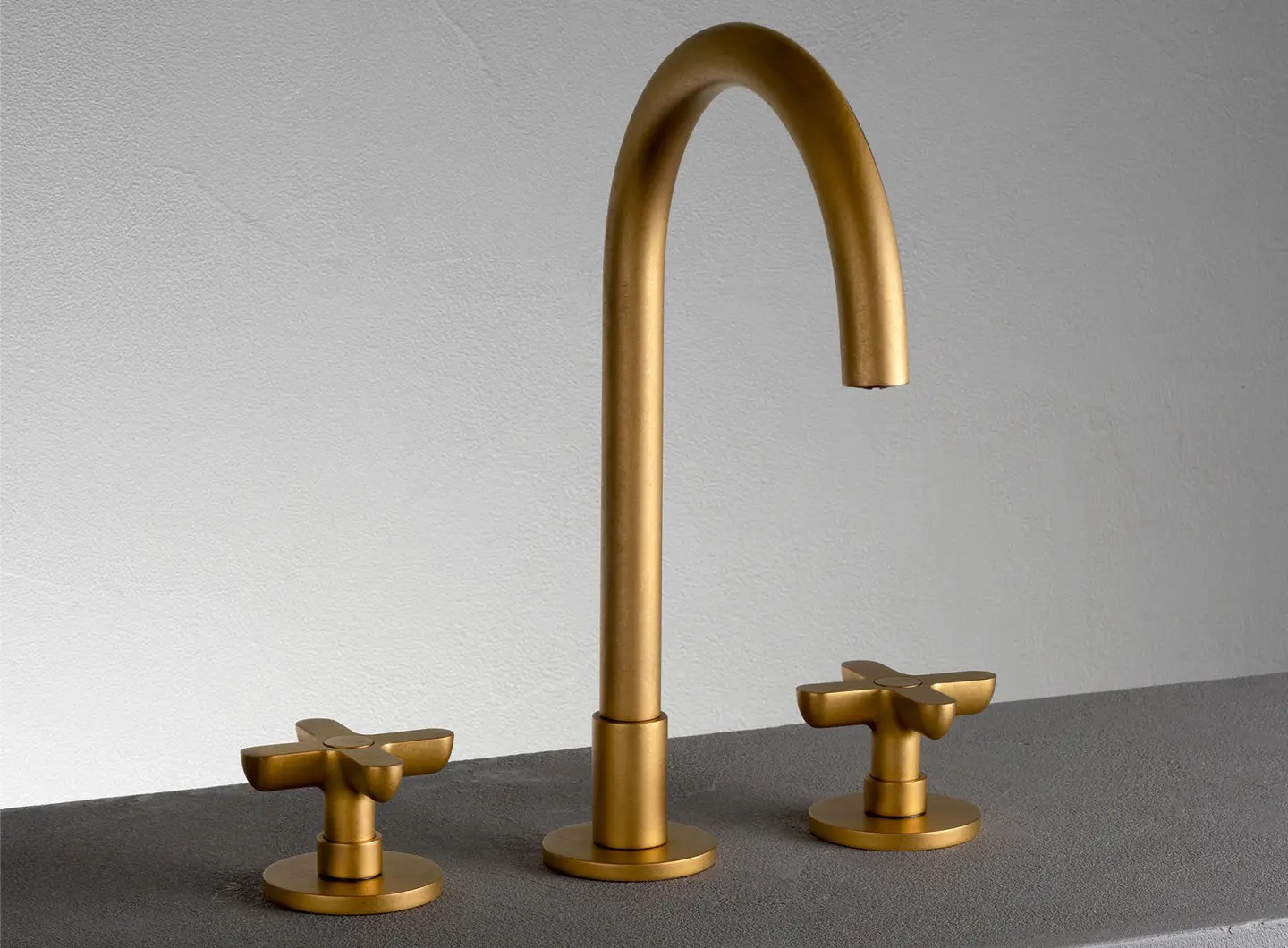 Effegibi (Pav 02, Stand C 26)
The chief characteristic of the new YOKU Spa system is its roomy shower with a 30 cm showerhead and hand shower, between the sauna and Turkish bath. It has no door, for ease of access. All the materials are eco-friendly and the essential design makes it suitable for wellness areas in hotels, resorts and private homes.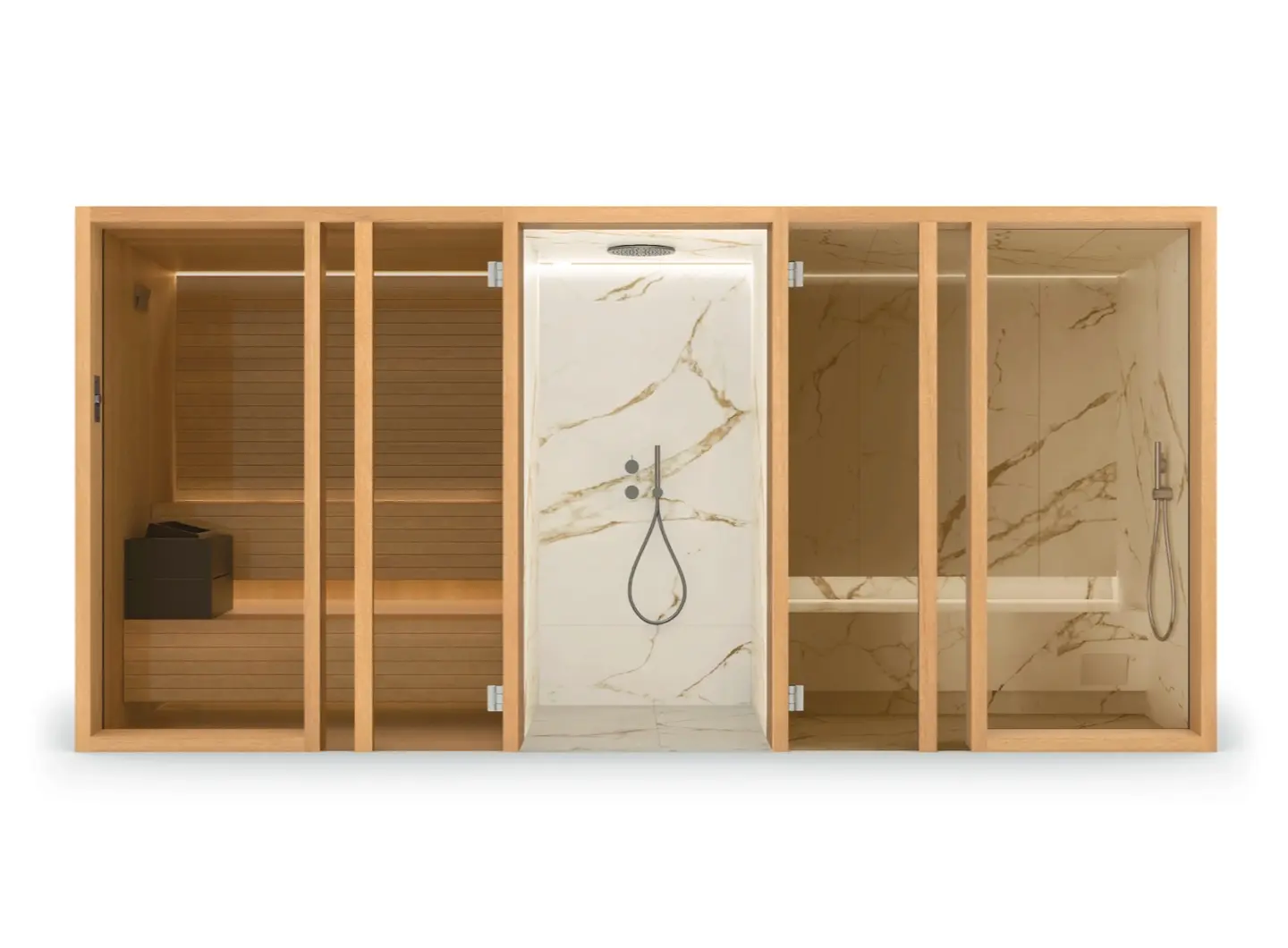 Davide Groppi (Pav 04, Stand E 09)
Rail is a LED light with dimmer, configured in the shape of a heart. It artistic design illuminates the space with simplicity and lightness. Its graceful lines unfurl on the wall like the tracks of an electric train, tracing shapes that are a marriage of utility and representation. The materials used are ABS and metal, which confer resistance and stability.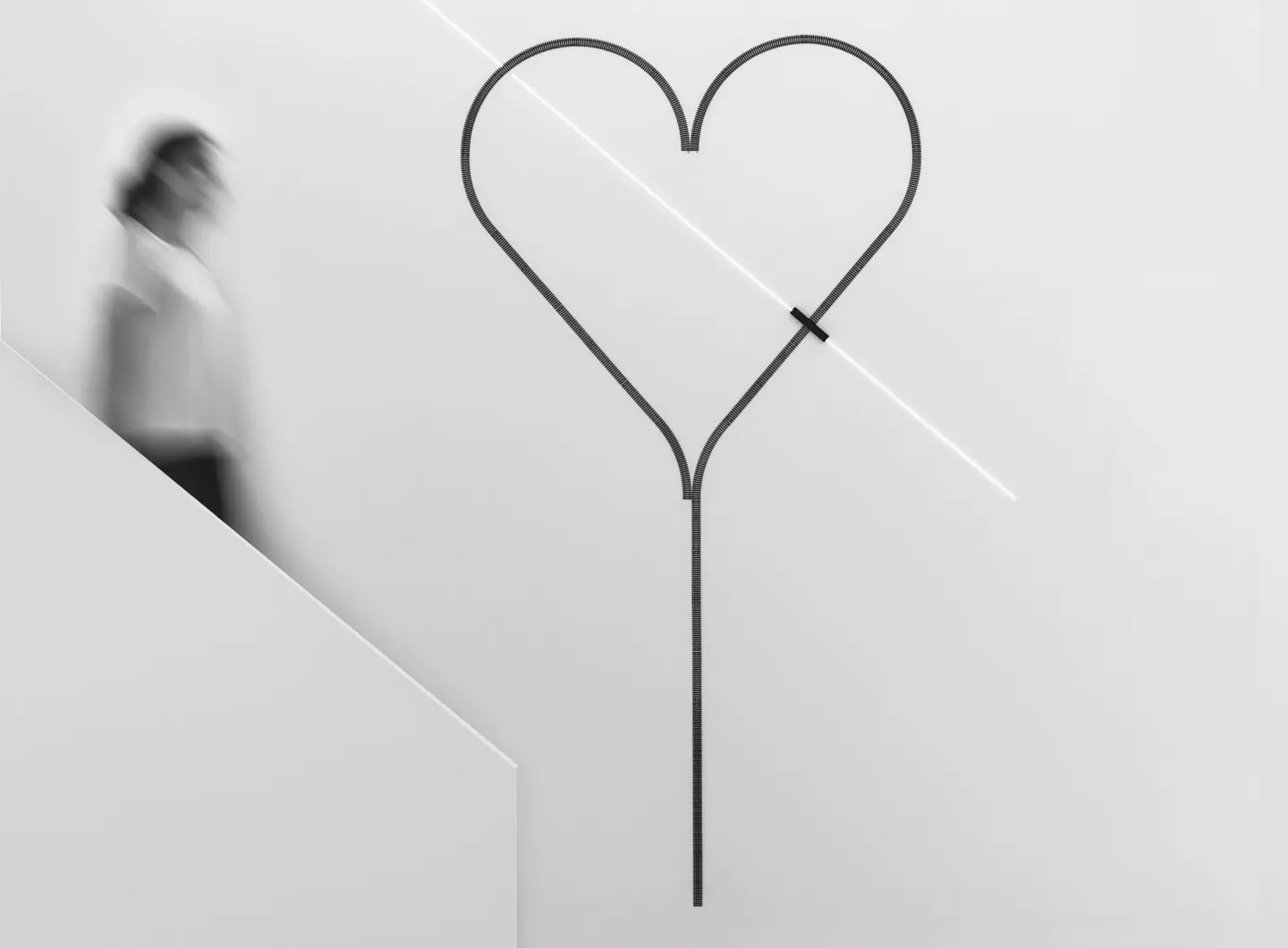 Artemide (Pav 02, Stand B 24)
Task Light is a new generation of lamps with only two joints, devised to illuminate work surfaces. In a fixed section with a diameter of only 16mm, the structure encloses the optoelectric and mechanical elements. It has a touch dimmer and patented optics that control the light emitted by the strip LED. It is a synthesis of innovation and simplicity.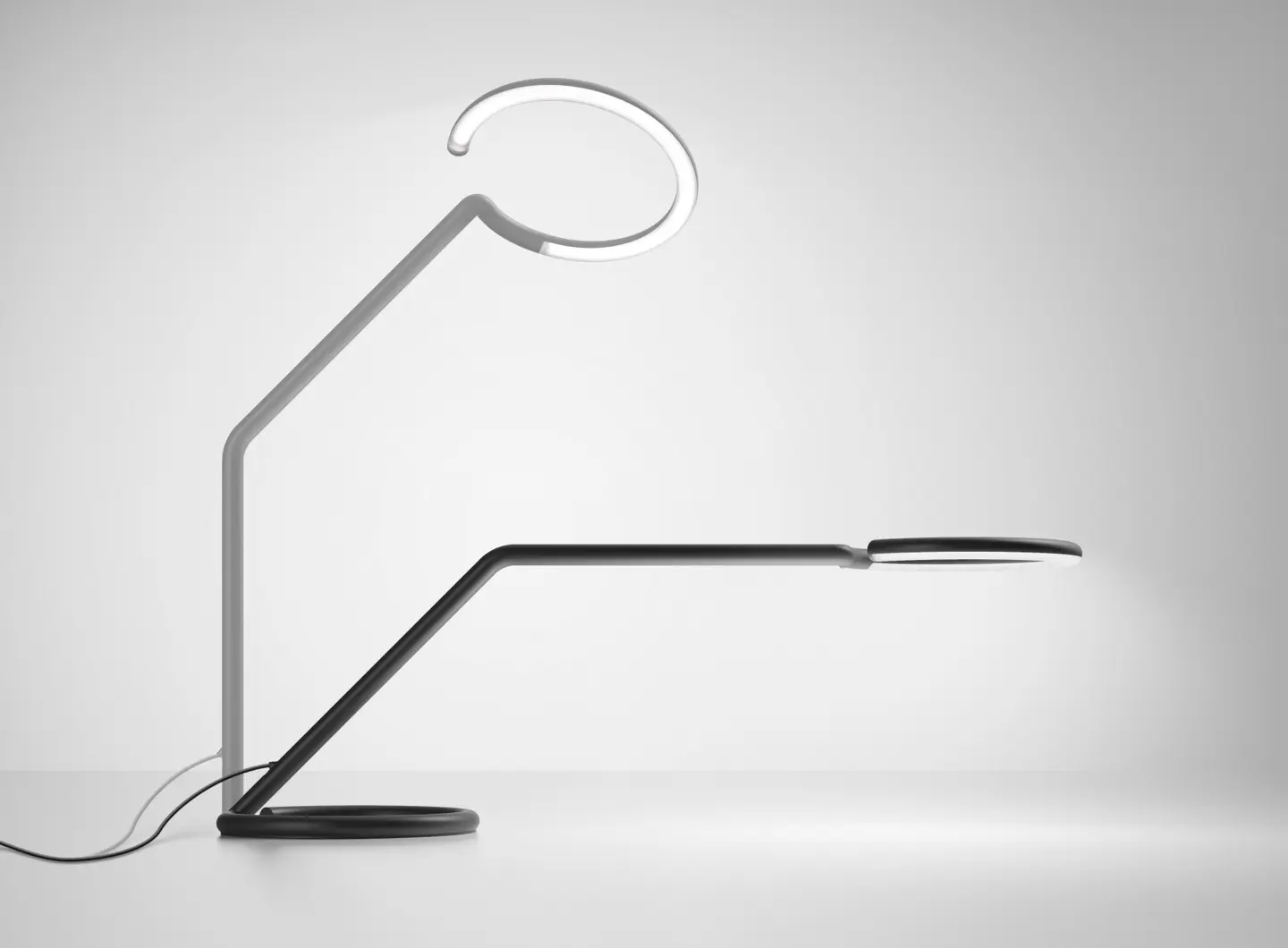 Exteta (Pav 04, G 02)
Noble materials, vintage design and functionality for the Bergère 1939 armchair, which stands out for its unique and classic shape. Structure and frame are in solid Sapelli mahogany and the weaves are in reddish, a kind of very flexible and resistant branches. For its realization only the best wicker are chosen and the twists are done by hand. Quilted seat and back cushions are available.