The new kitchens are eco-sustainable
Add to bookmarks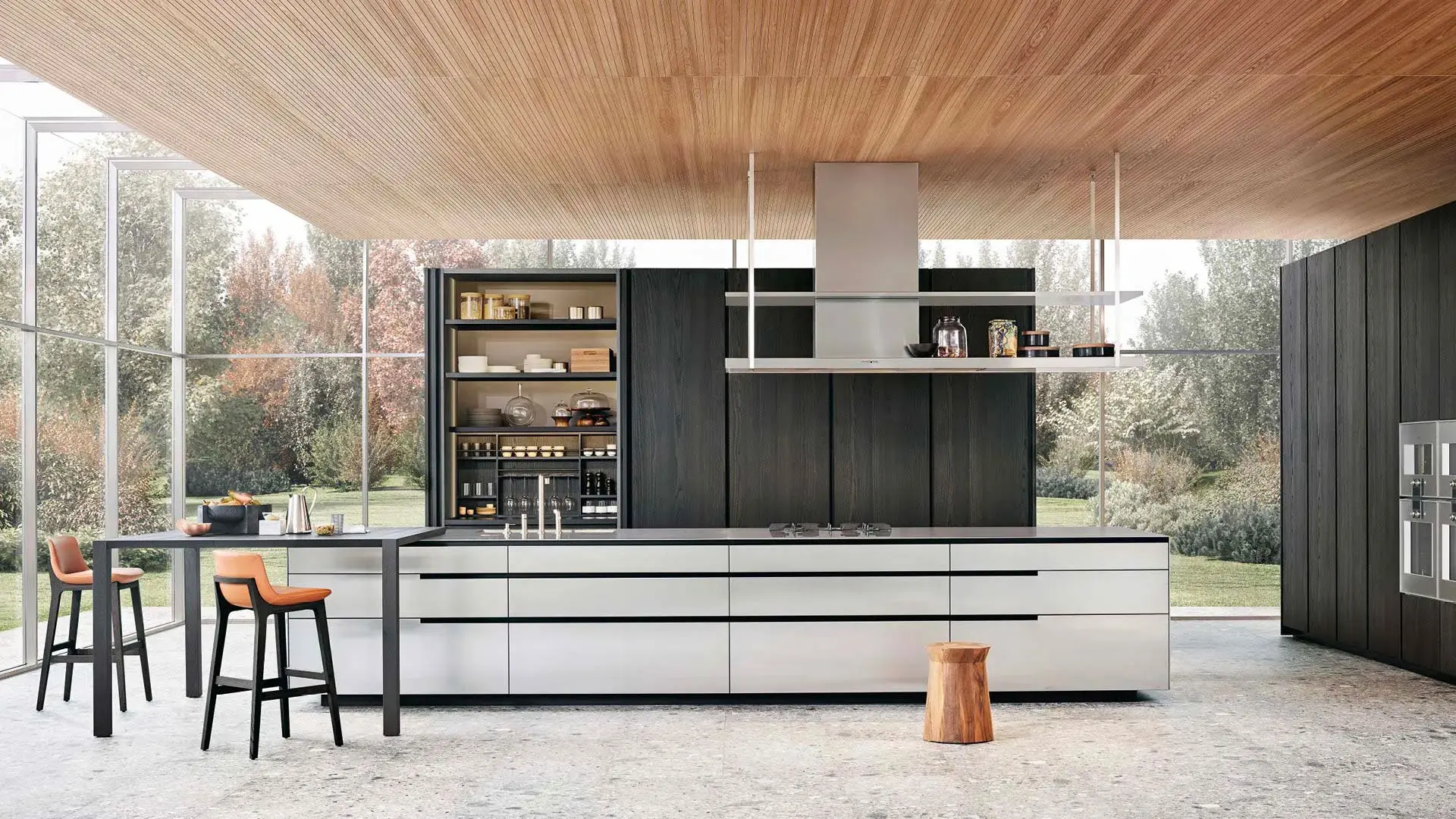 The most cutting-edge brands don't just use green materials, they also implement sustainable production methods and curb polluting emissions
Sustainability has, fortunately, become the order of the day for the way we live now, and while at first it consisted of little more than "greenwashing," it's become an essential factor when it comes to purchasing decisions. Many studies, including The Young Consumer and a Path to Sustainability by the Credit Suisse Research Institute, note that the level of engagement around the topic of sustainability is markedly higher among Millennials (born between 1981 and 1995) and Generation Z (born between 1996 and 2010). The consumers of the future, in other words.
The design world has always been conscious of the aspects of wellbeing in all its forms, and in the kitchen sector in particular, which is in the vanguard when it comes to researching and utilising eco-sustainable materials. 
As well as opting for the most environmentally-friendly materials possible, the leading brands aim for production projects geared to curbing polluting emissions, furniture that can easily be disposed of and recycled at end of life, implementing renewable energies, and industrial processes with lower environmental impact. 
There are a number of different "virtuous" materials on which the sector draws. LEB panels, which came onto the market in 1997, are made of 100% FSC® certified post-consumer wood-based materials, with formaldehyde emission values even below the limits set by regulations. The innovative Paperstone®, used for doors and panels, is 100% ecological because it is made from recycled, FSC® certified cardboard and paper, saturated with a resin free from petroleum derivatives and produced entirely from water and renewable raw materials (such as the oil from cashew shells). 
Kitchen worktops may be made of natural stone, but obtained from the waste from granite and marble processing, assembled with non-toxic natural resins, or of Fenix, which is hard-wearing and boasts antibacterial properties, made up of around 70% cellulose (layers of paper) obtained by harnessing nanotechnologies, and treated with next generation thermoplastic resins. 
Lastly, steel should not be overlooked, its production often involves recycling, and it actually requires less heat during processing than other materials.