"Concept" collection
Concept is a twenty-year history collection: launched in 2003, it was the first product with the shell in integral polyurethane foam: an innovative material with surprising qualities, which was, and still is, a comfortable and durable furnishing solution, easy to maintain.
It was a matter of proposing a product inspired by the Scandinavian style of the 50s and 60s, but realized with a completely different material than tradition, through the creative mind of the designer Martin Ballendat.
Used in the automotive industry for the realization of dashboards, integral polyurethane has been an integral part of our leading materials for almost twenty years.
Each steel frame gets fit in the mould and then the polyurethane foam, which originally is in a liquid form, is poured in and through a heating process, gets hardened. The material is dyed in mass during the liquid phase and is painted after the production.
The integral polyurethane "soft touch" is a material with interesting and innovative qualities: it is soft, waterproof, hygienic and CFC-free.
The tear-resistant surface is characterized by an high abrasion resistance, high elasticity, low thermal conductivity and an extremely pleasant touch.
It is the winning ally in the sanitation of the locations, since Soft Touch does not retain moisture and therefore helps to create an environment hostile to the proliferation of germs, viruses and bacteria.
Passing the bleach-cleanable test, today more than ever we are glad to offer you a seating solution of high quality, resistant and easily sanitizable.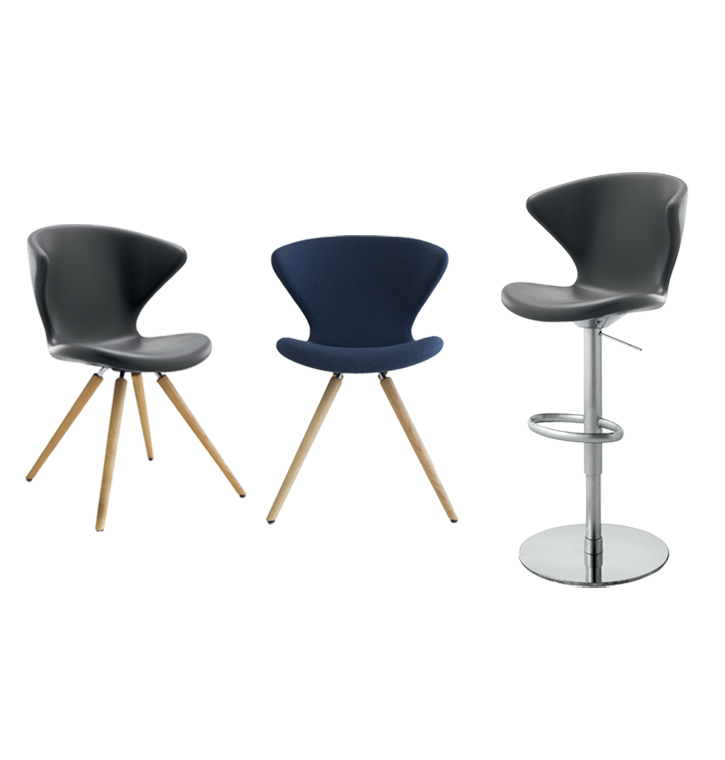 Descrizione prodotto
"Soft touch" version: shell in flame-retardant integral polyurethane available in different shades and colors.
Upholstered version: shell in injected flame-retardant polyurethane, available with different types of upholstery, fabric or leather.
Available with bases in wood, steel, aluminum, fix or swivel with return mechanism.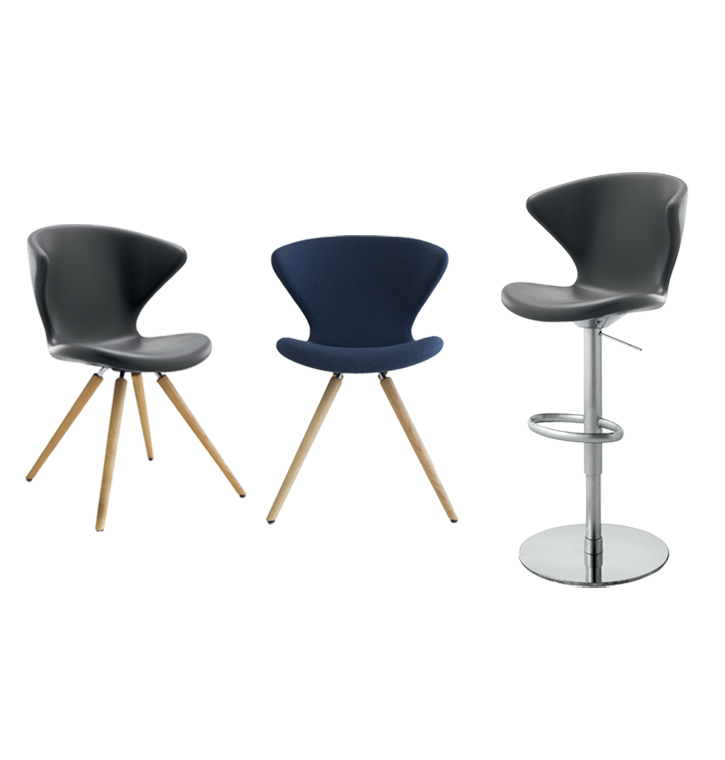 Product name
"Concept" collection
Designer
Martin Ballendat
Sito web ufficiale
https://tononitalia.com/en/

Designed by

Martin Ballendat
BRAND SELECTION
OUR PRODUCTS