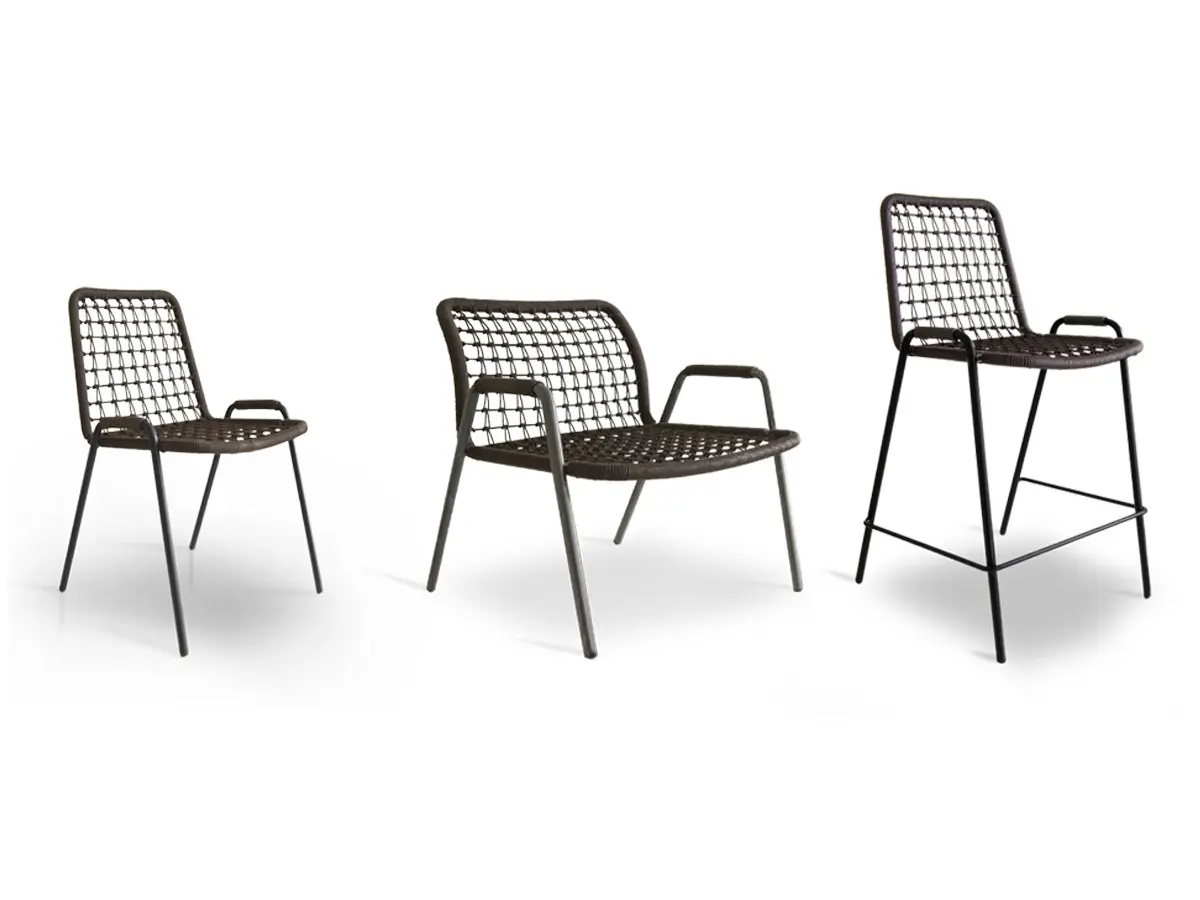 "Sailor" remembers the sea, the sun on the skin. Like fishermen's nets, the thin weave proves to be extremely resistant.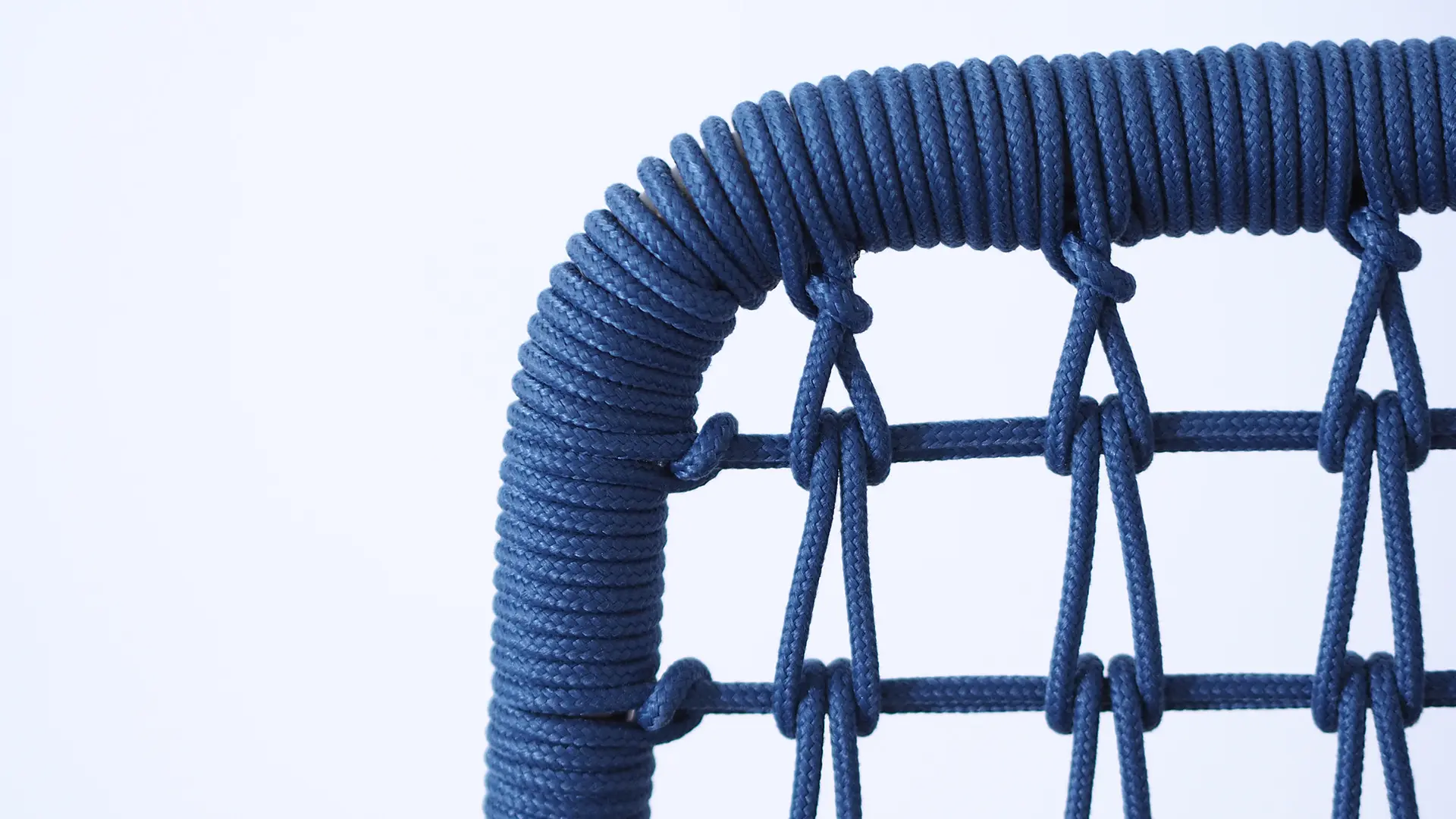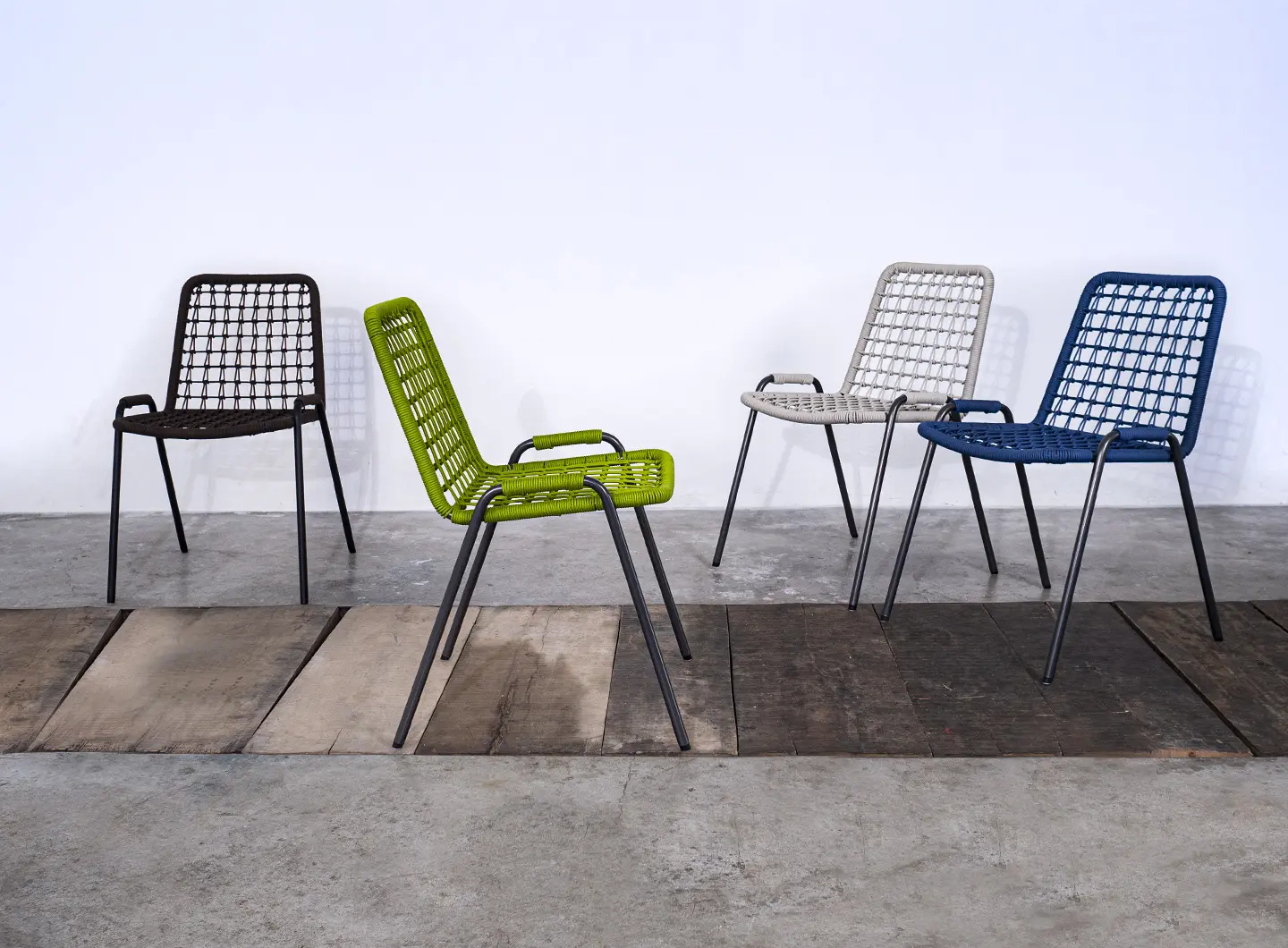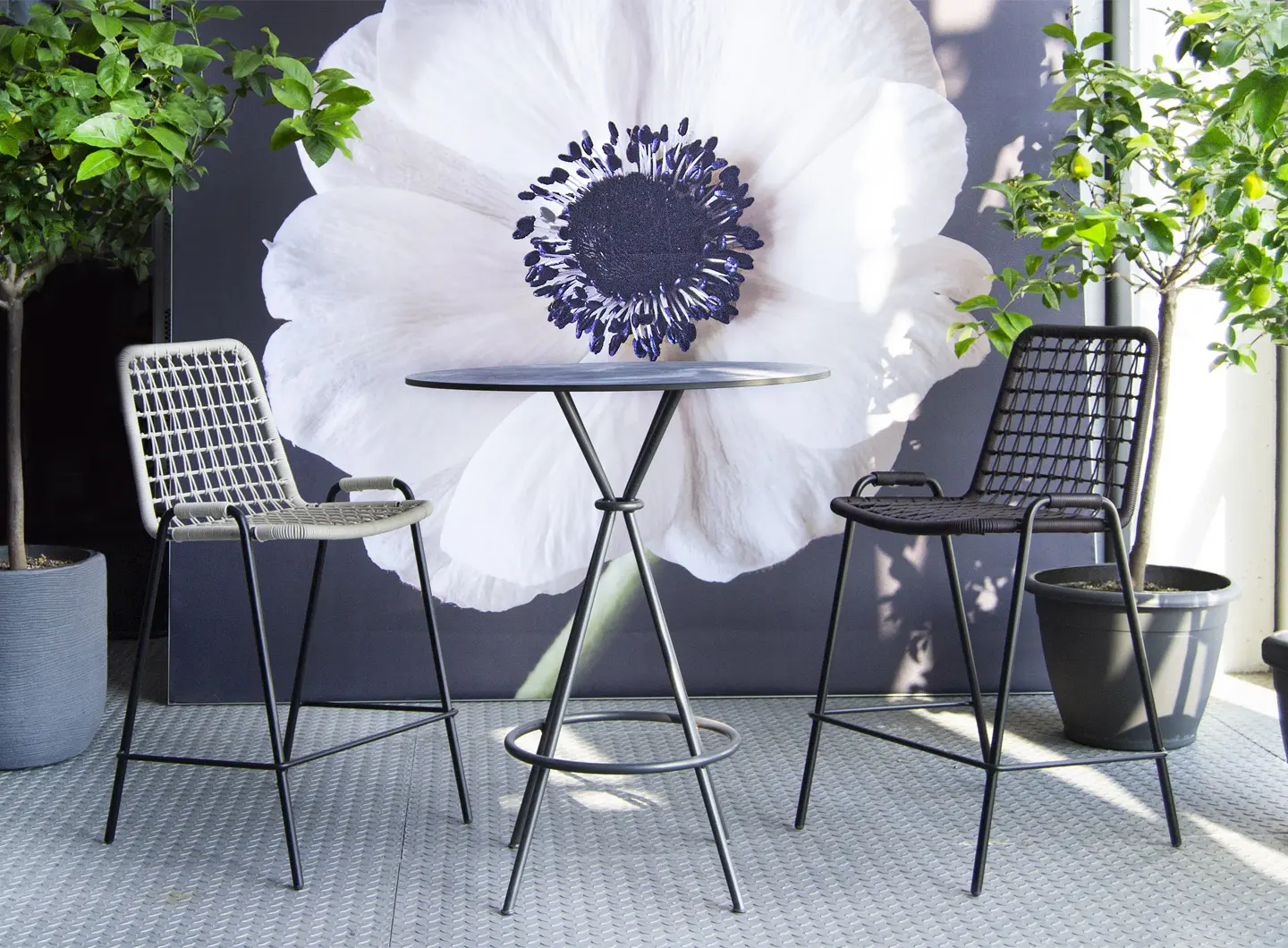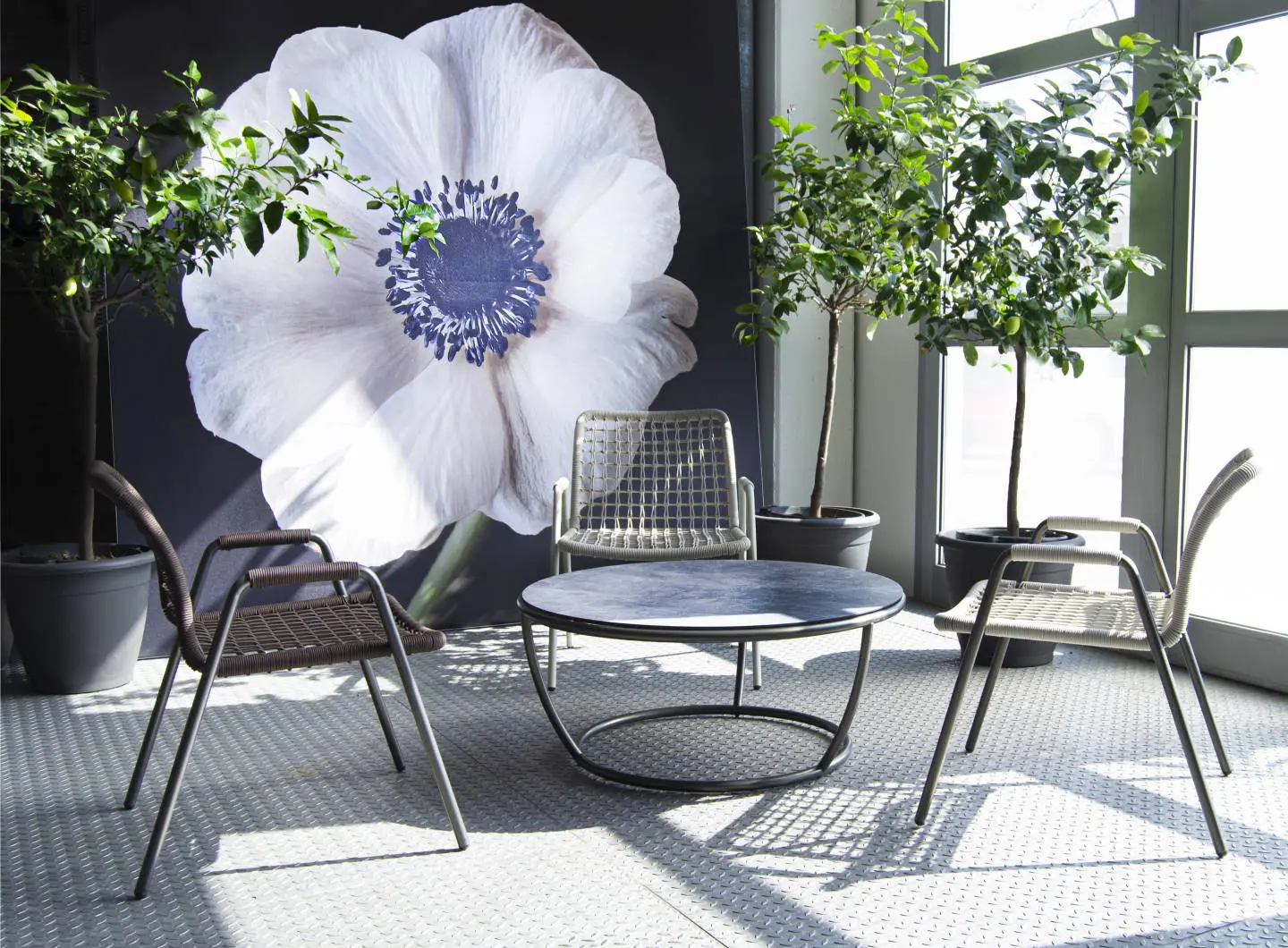 What does it mean to be aware of the environment? It means making choices: identifying long lasting materials which can be easily separated for future recycling; choose materials produced by local companies, reducing distances and the consequent waste; decide to maintain tradition, such as hand weaving, integrating it with the most recent innovations. "Sailor" is the result of all these choices.
Our collection arises from research that satisfies aesthetics, functionality, tradition and attention to the environment. The main material is the nautical rope. An unusual material for a chair: it is precisely by looking beyond our horizon, towards other sectors, that we discovered such a fascinating material. We appreciate it for its fundamental qualities: physical resistance and resistance to atmospheric agents. This makes it perfect for furnishings of constant daily use, prolonged over a long period of time. Everything that each of us imagines when looking for quality.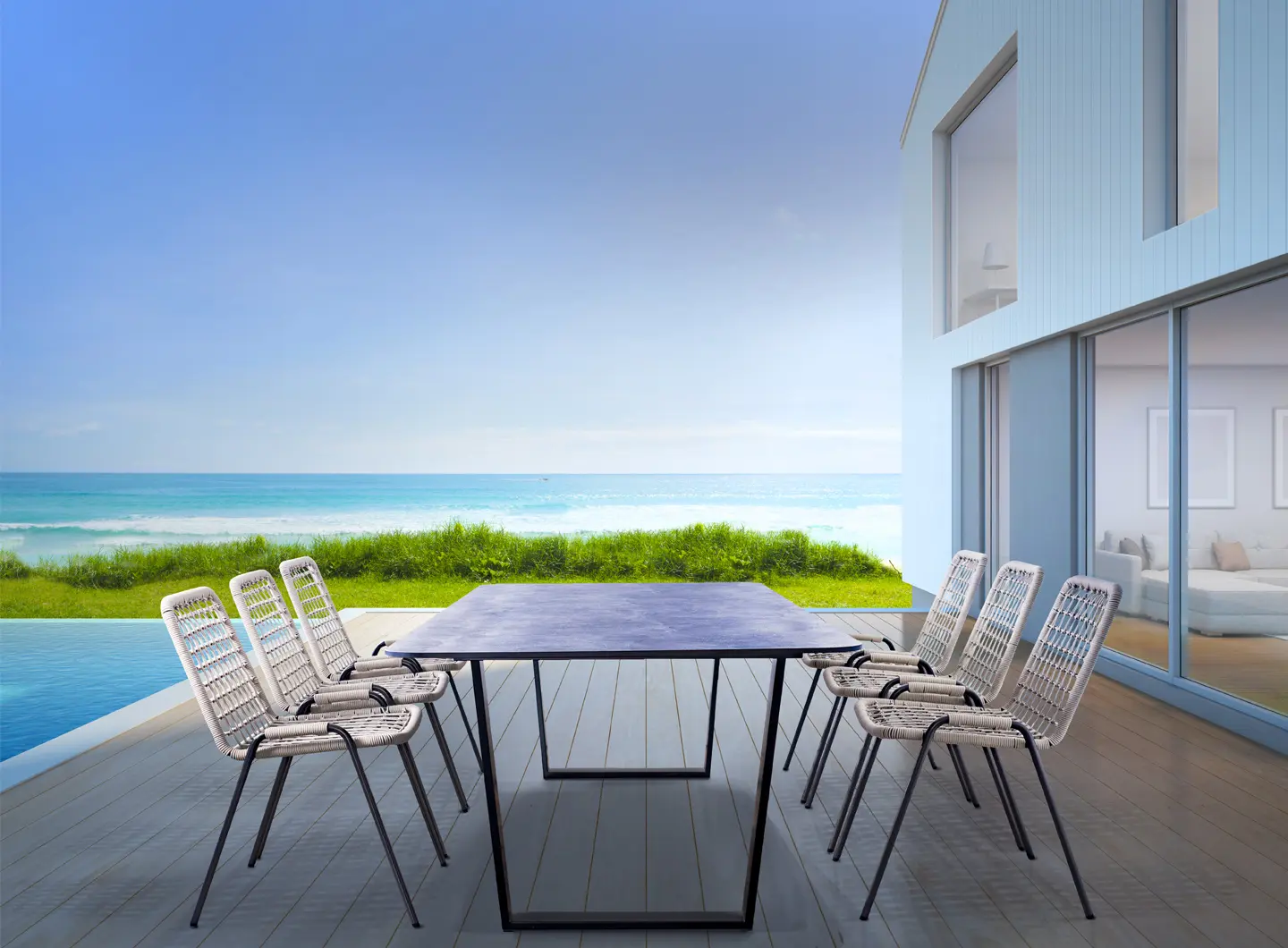 Add a chair in your garden, for a dinner with friends; move the lounge to sunbathe and, when winter comes, be able to store them taking up minimal space.
The discreet armrest is functional to easily maneuver the product: integrated with its characteristic stackability, the collection proves to be designed for constant and daily use.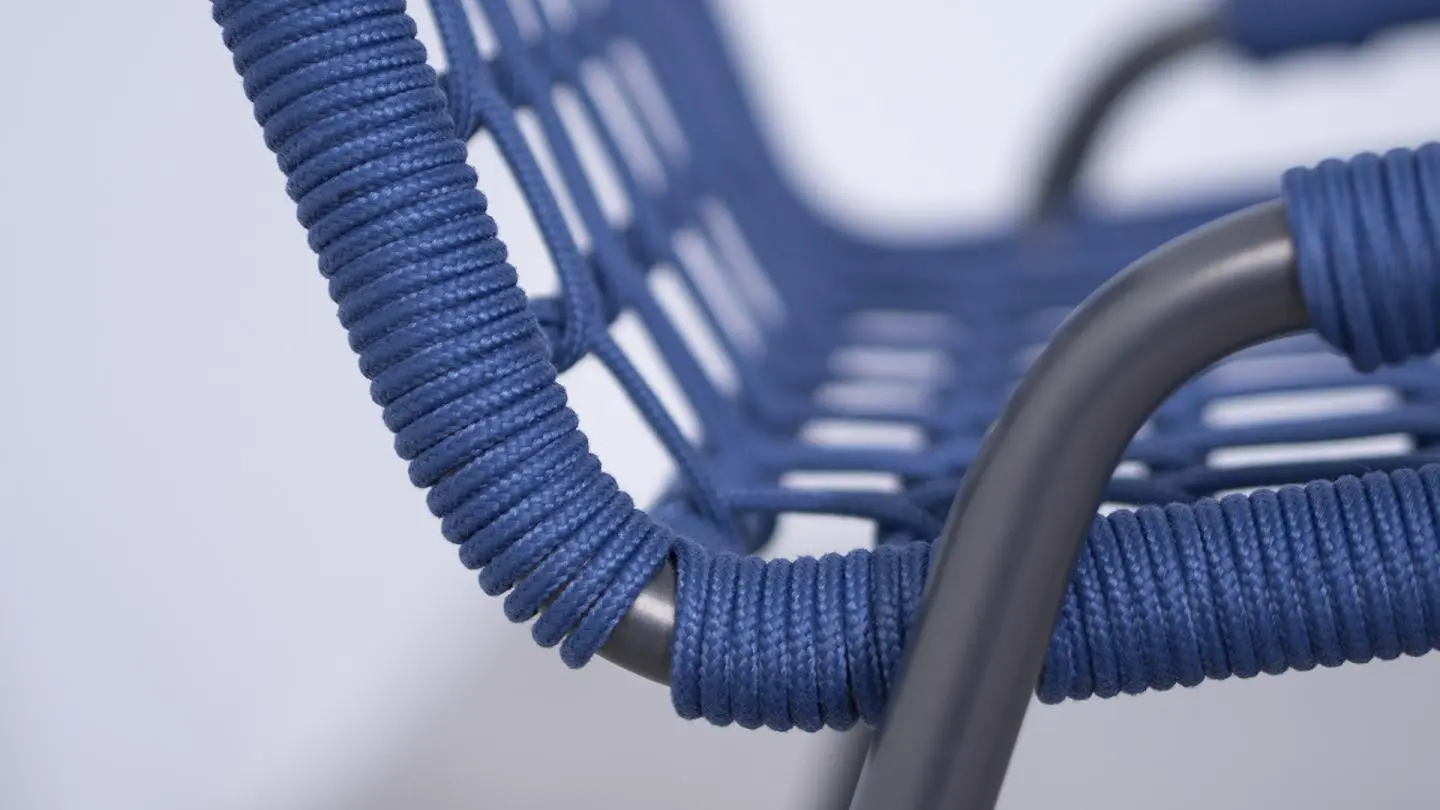 We want to tell you a story.

Who weaves our "Sailors"? The artisans of our territory, manually as in the past. To weave a chair, indeed, you need a four-handed job. Theirs is a long job and every detail is fundamental: they have to stop and look once, twice, three times at the work just completed. They weave our chairs, like the old generations of our territory.

The tradition has not stopped, on the contrary.

The experience has been handed down and modified over the years. The artisans, with great skill, strongly knot and weave the nautical ropes, which are known for their resistance. Colorful and elastic, the traditional weave releases its aesthetic with a breath of fresh air.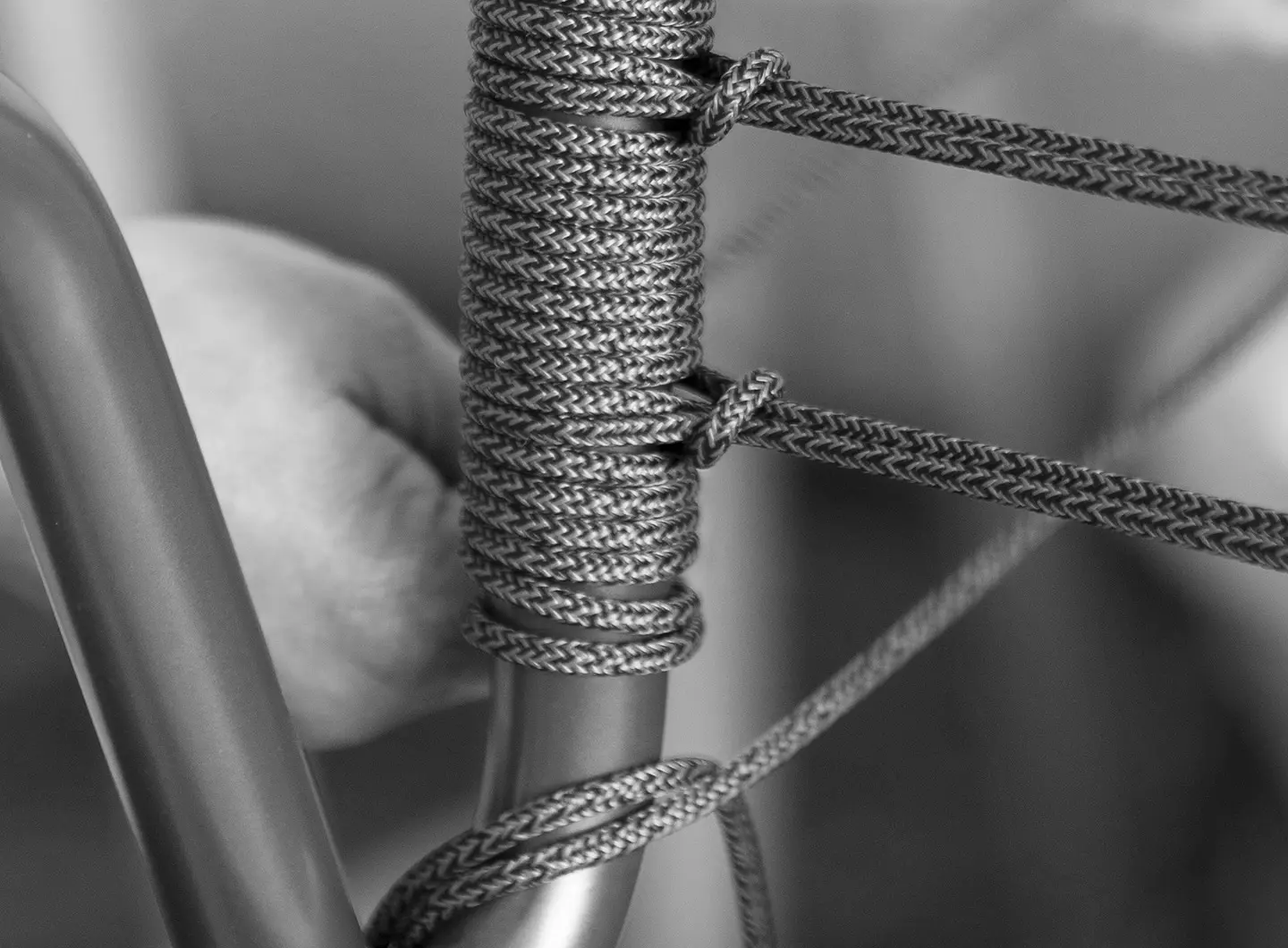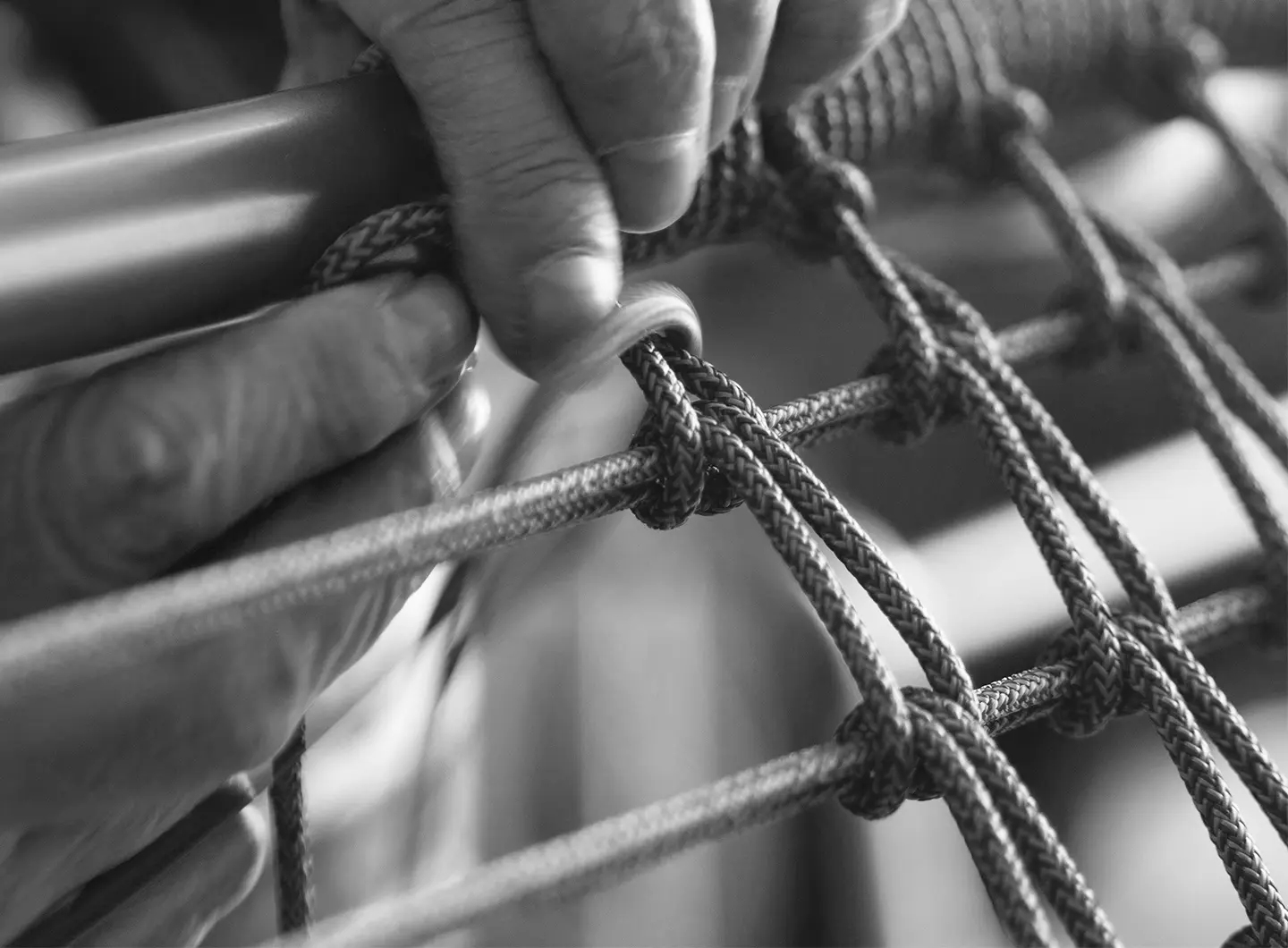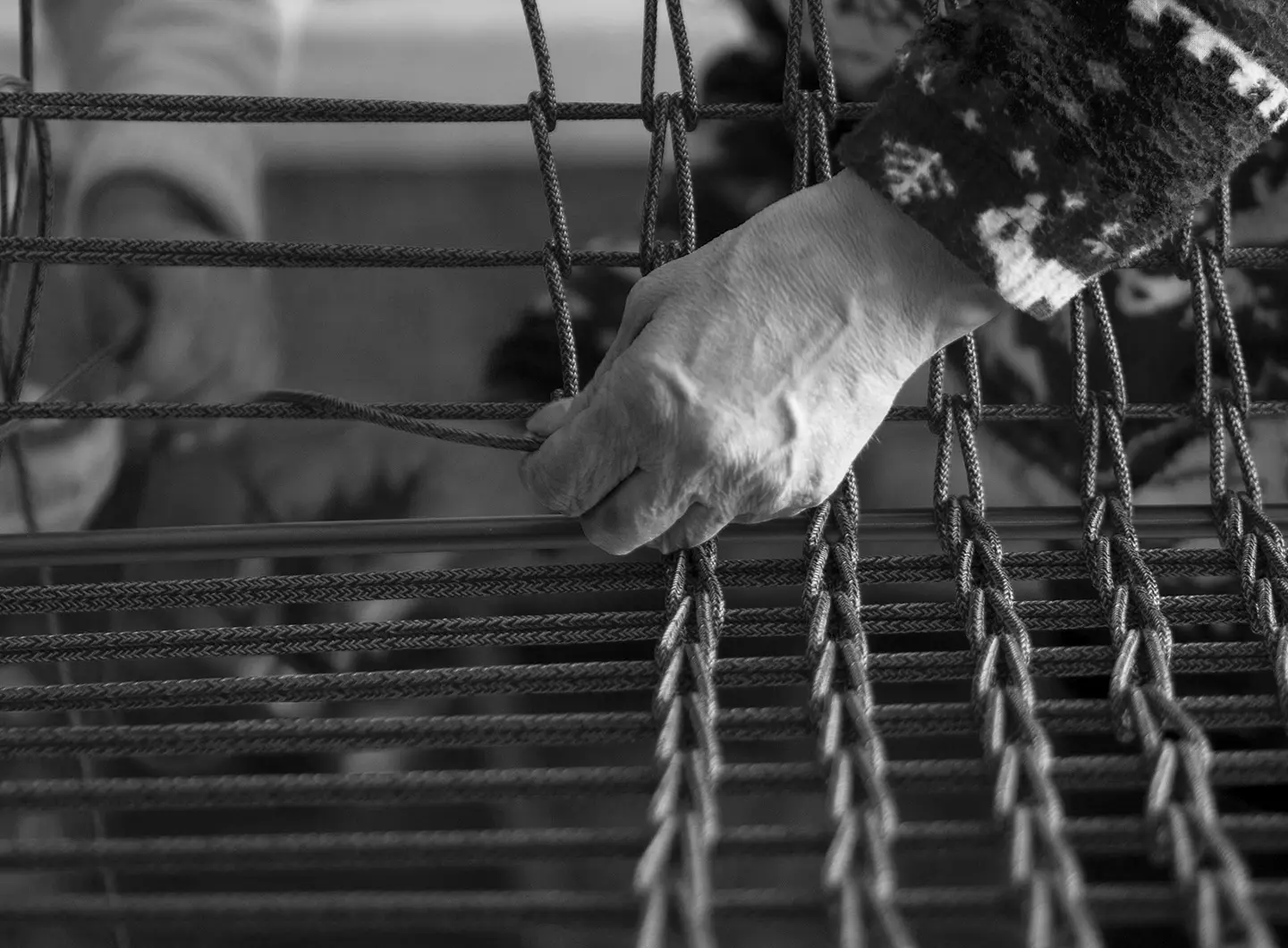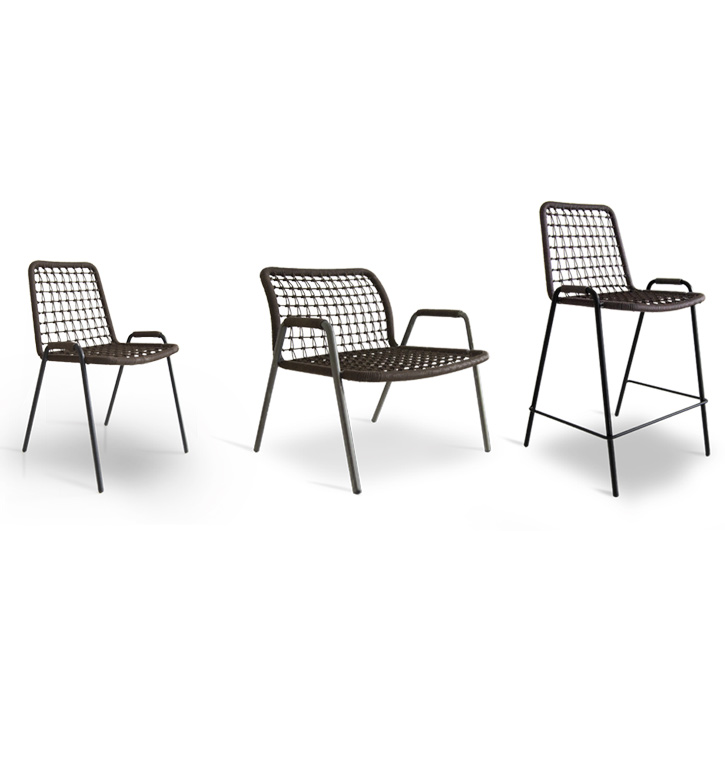 Product description
The structures of the collection are produced in steel, powder coated: this technique, in addition to aesthetics, helps to preserve the structure from corrosion and chemical processes due to the climate. The powder paint is free of solvents and does not release volatile organic compounds (VOC), plus it complies with EN 71-3: we use the best technologies available while respecting the environment. The nautical rope is a synthetic fiber with an internal PET core with an external polyester coating. The High Tenacity polyester used for our seats guarantees excellent resistance to atmospheric agents, to abrasions and traction.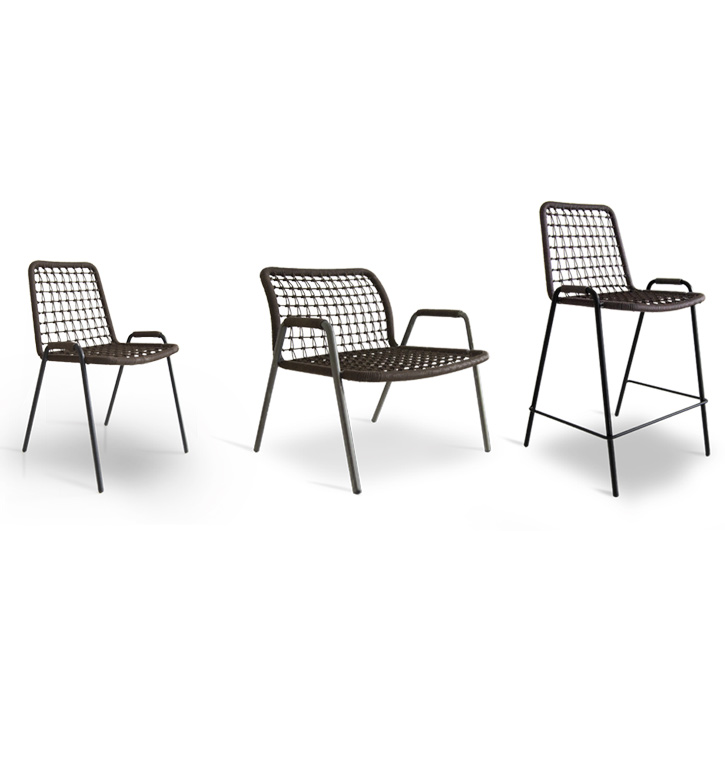 Product name
"Sailor" collection
Materials
Steel, Poliestere
Characteristics
stackable
Official website
https://tononitalia.com/

Designed by

Guggenbichler

BRAND SELECTION
OUR PRODUCTS