River Collection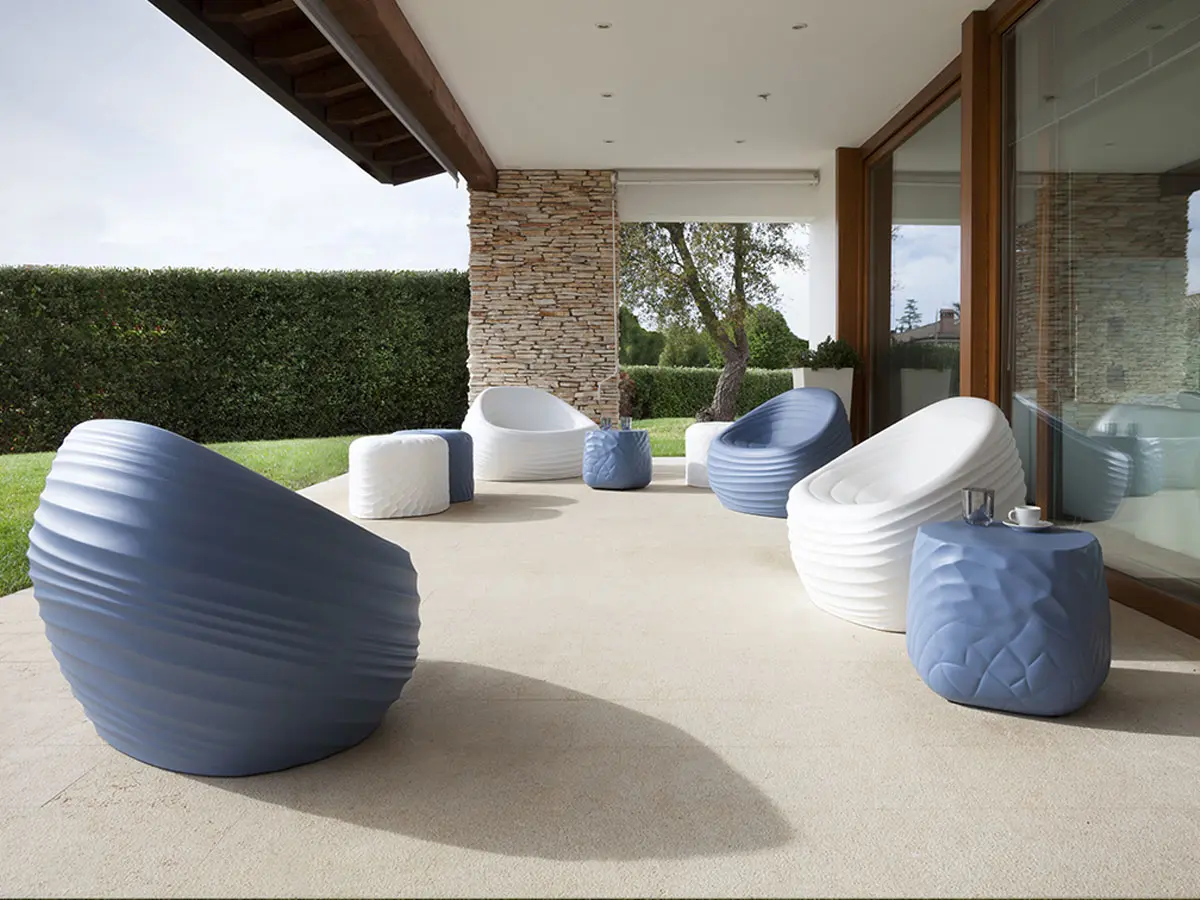 Inspired by the organic shapes of the sand on the shore of the sea, sculpted by the wind and water, the designer Mac Stopa has created a wide range of seats with modern and original three-dimensional geometries.
A material with high technical performance.
The collection is made with a material with high technical performance; called "soft touch plus", it is a bi-component molded polyurethane. The products are made in molds and are made up of a structure in soft flexible polyurethane and an external colored, compact and elastic polyurethane membrane; the material thus made has self-supporting characteristics, with the only minimal presence of internal metal structures. This material is extremely resistant, waterproof and fireproof; it is also non-toxic and easily sanitized, certified to be cleaned with bleach diluted in water, without incurring wear on the surface.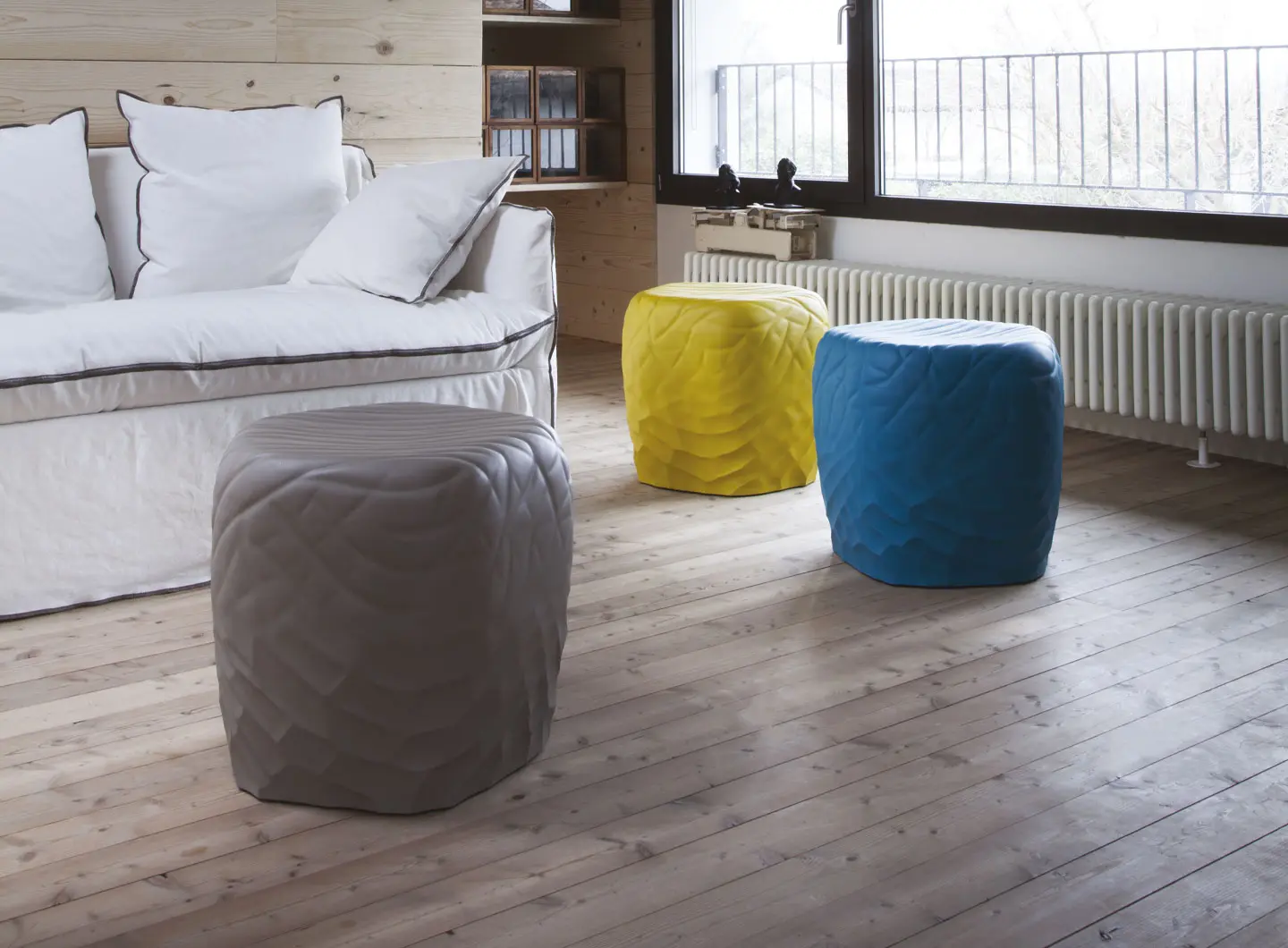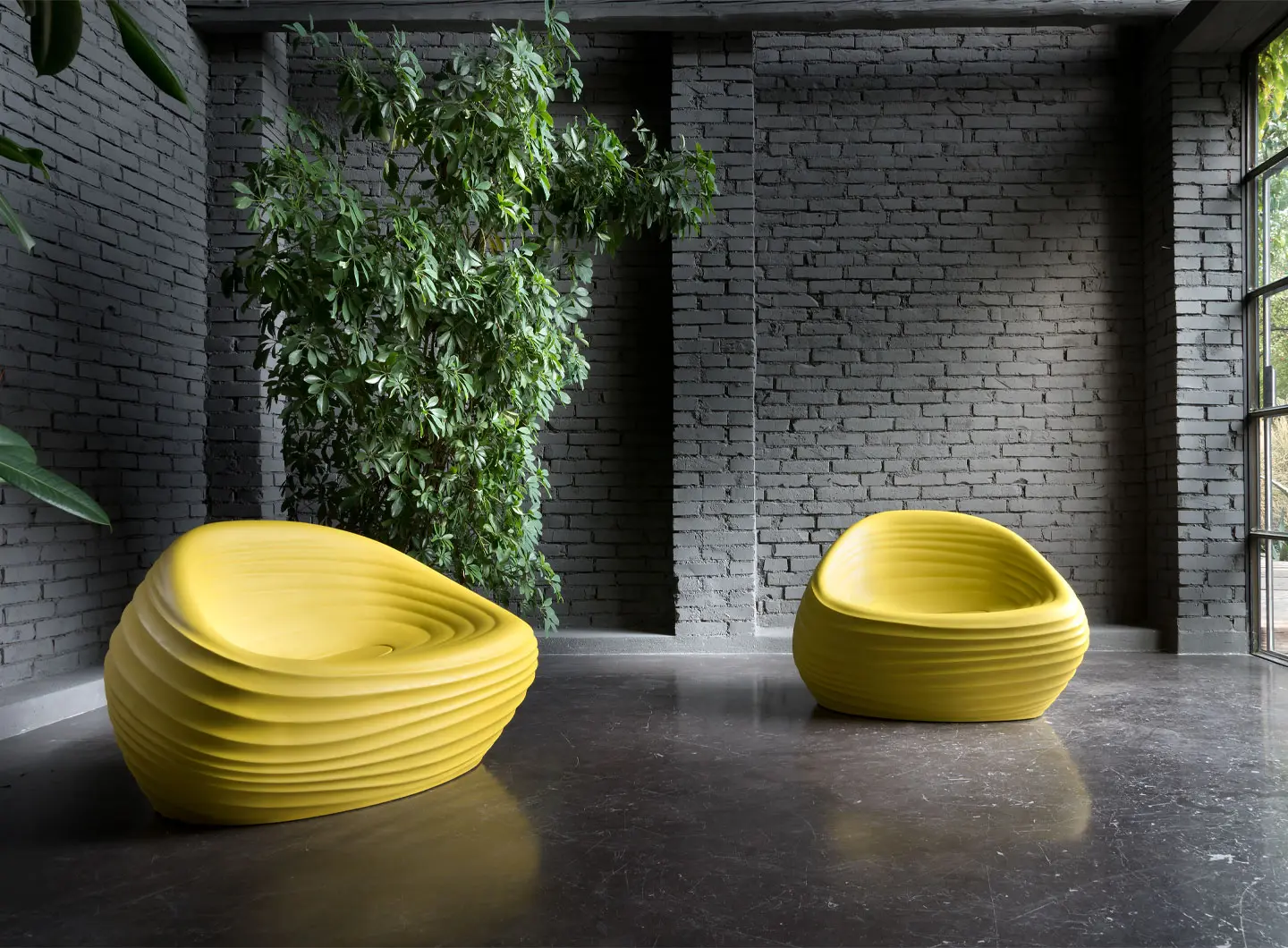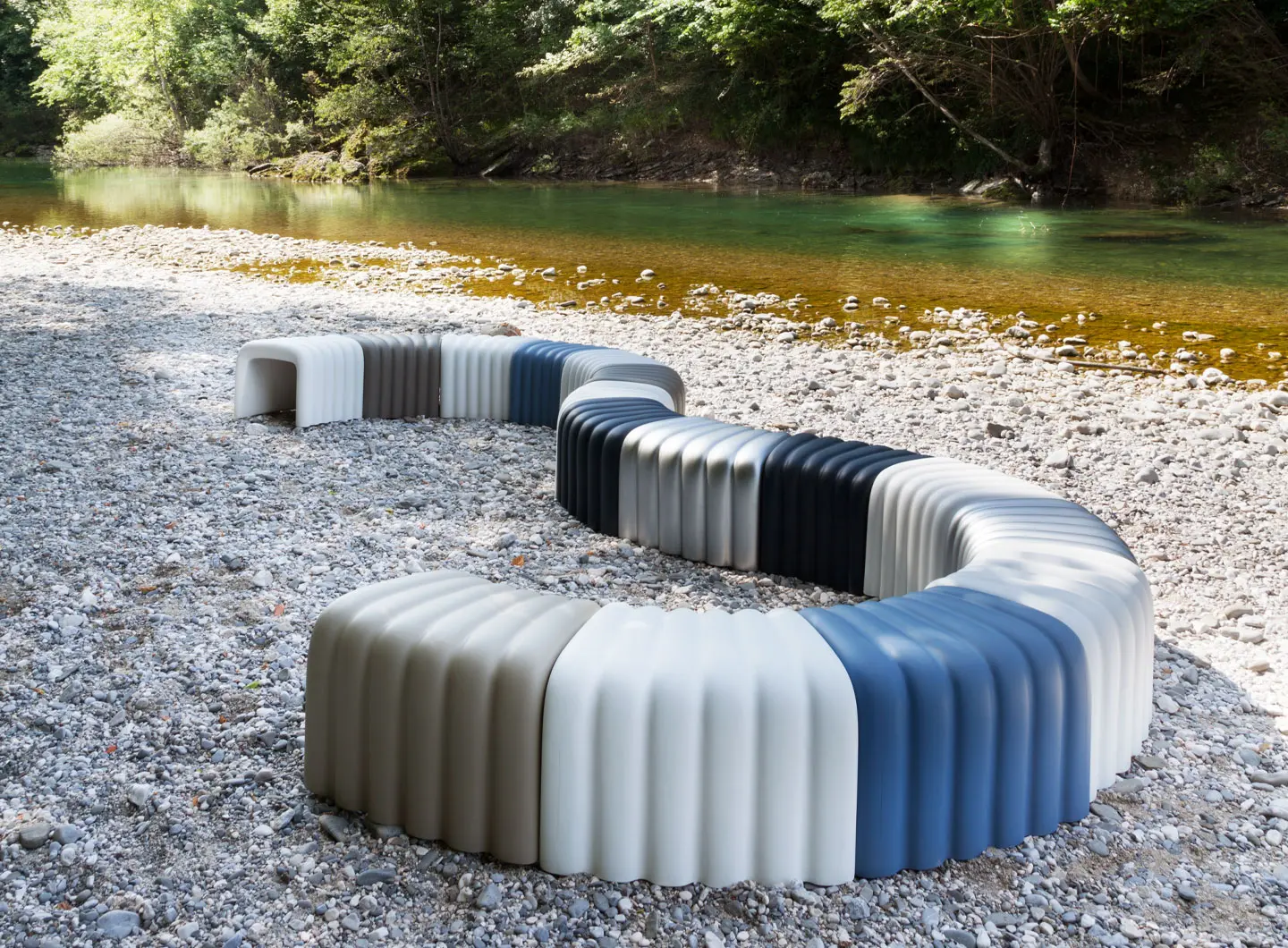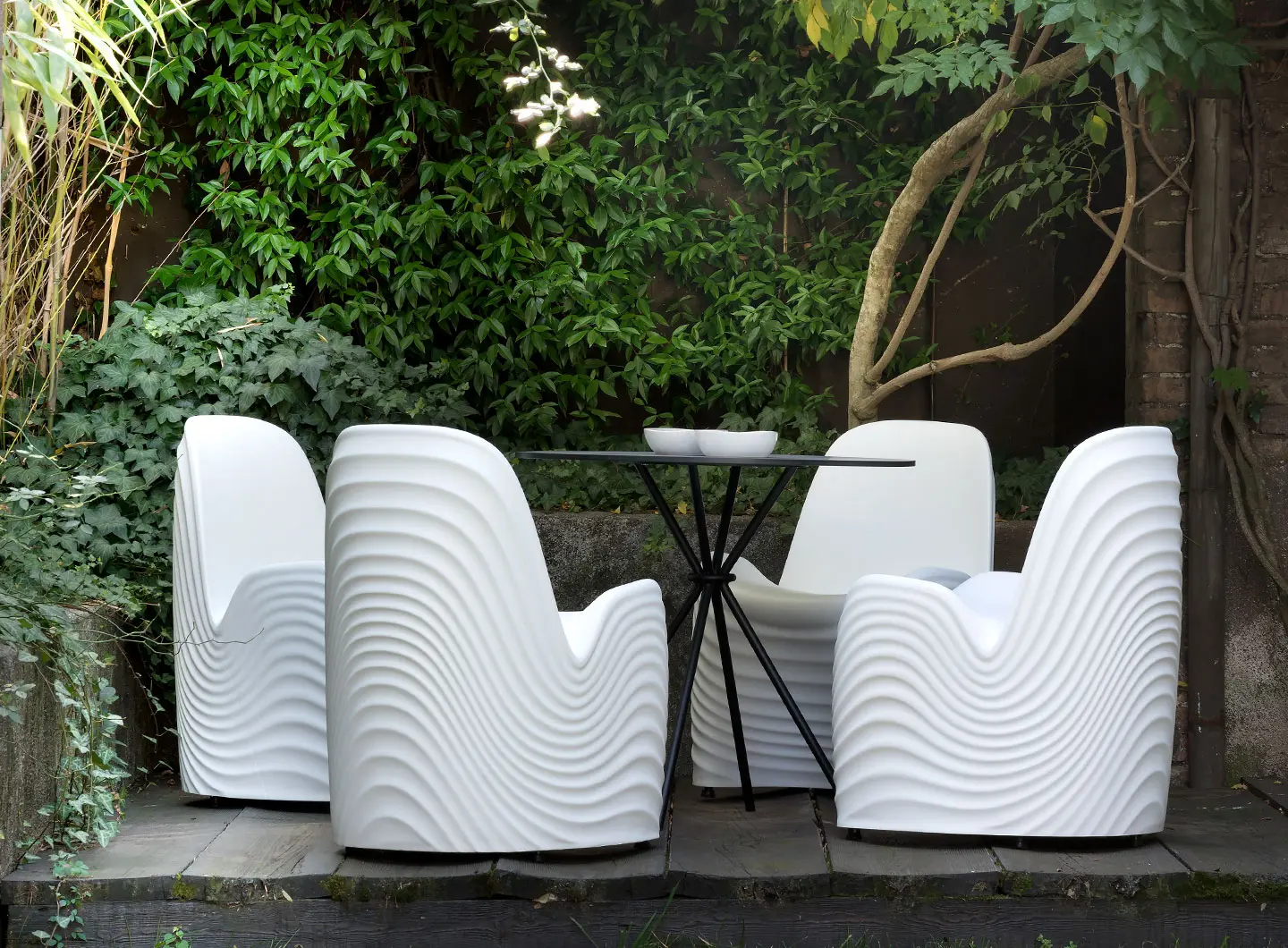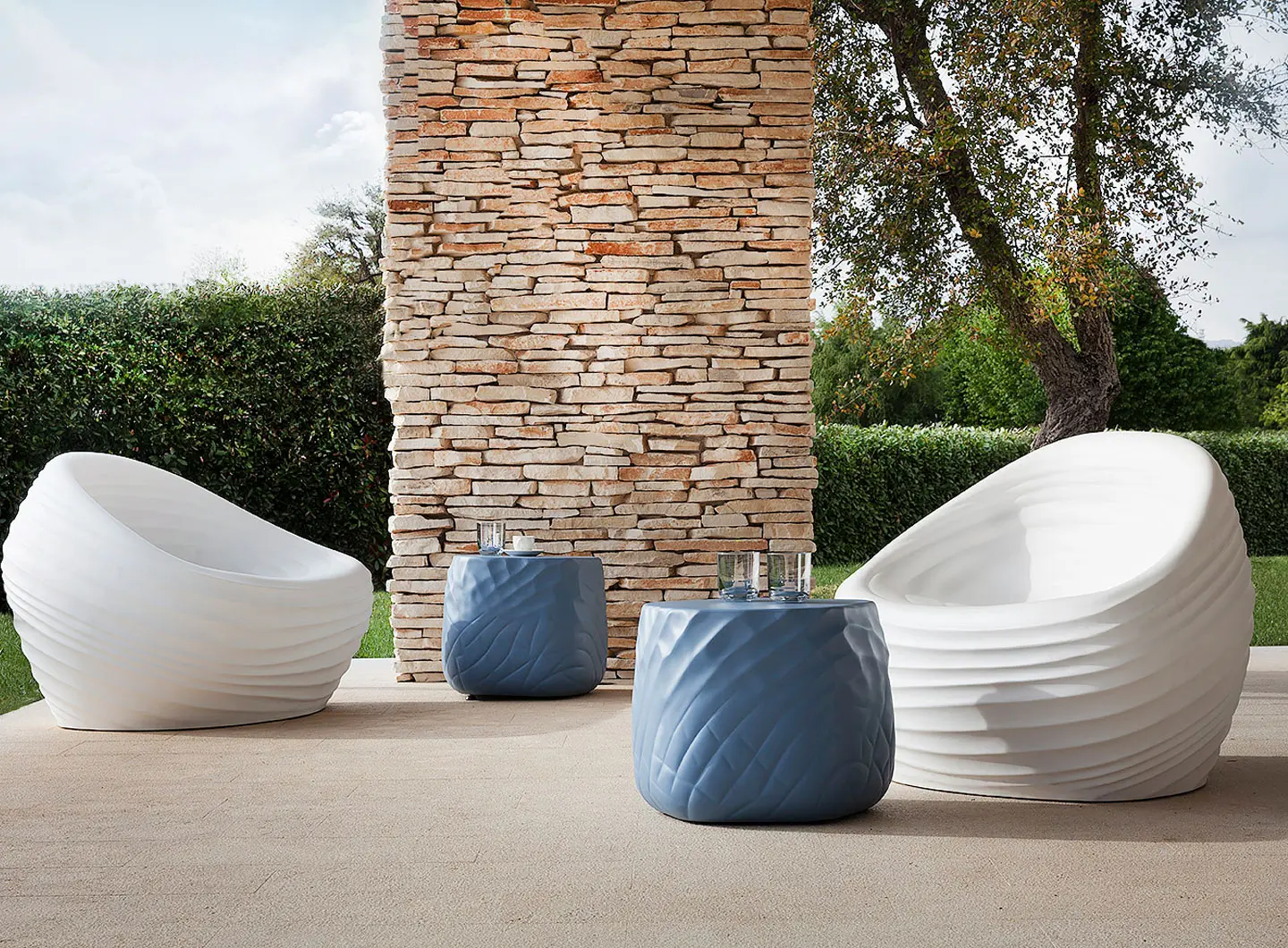 Different destinations of use.
Dynamism is the adjective that best describes the River collection. The intrinsic versatility it possesses makes it capable of fitting into different environments, such as gardens and terraces, or outdoor concepts for restaurants and cafes. In spas, wellness centers, swimming pools, where the presence of water and humidity makes the maintenance of the furnishing accessories condition difficult, thanks to the material with what it is made it can be use with ease. The organic and eccentric design, signed by the designer Mac Stopa, becomes a piece with a strong visual impact, which decorates and furnishes the room, such as the living room or the terrace, even in the private residence.
BRAND SELECTION
OUR PRODUCTS