"Moon" collection
For those who got lost looking at the unspeakable beauty of the moon, in every phase.
For those who looked up, at night, with dreamy eyes, traveling with the minds towards that distant world.
The moon, unreachable and at the same time magnetic, has always been the subject of poems, stories, desires.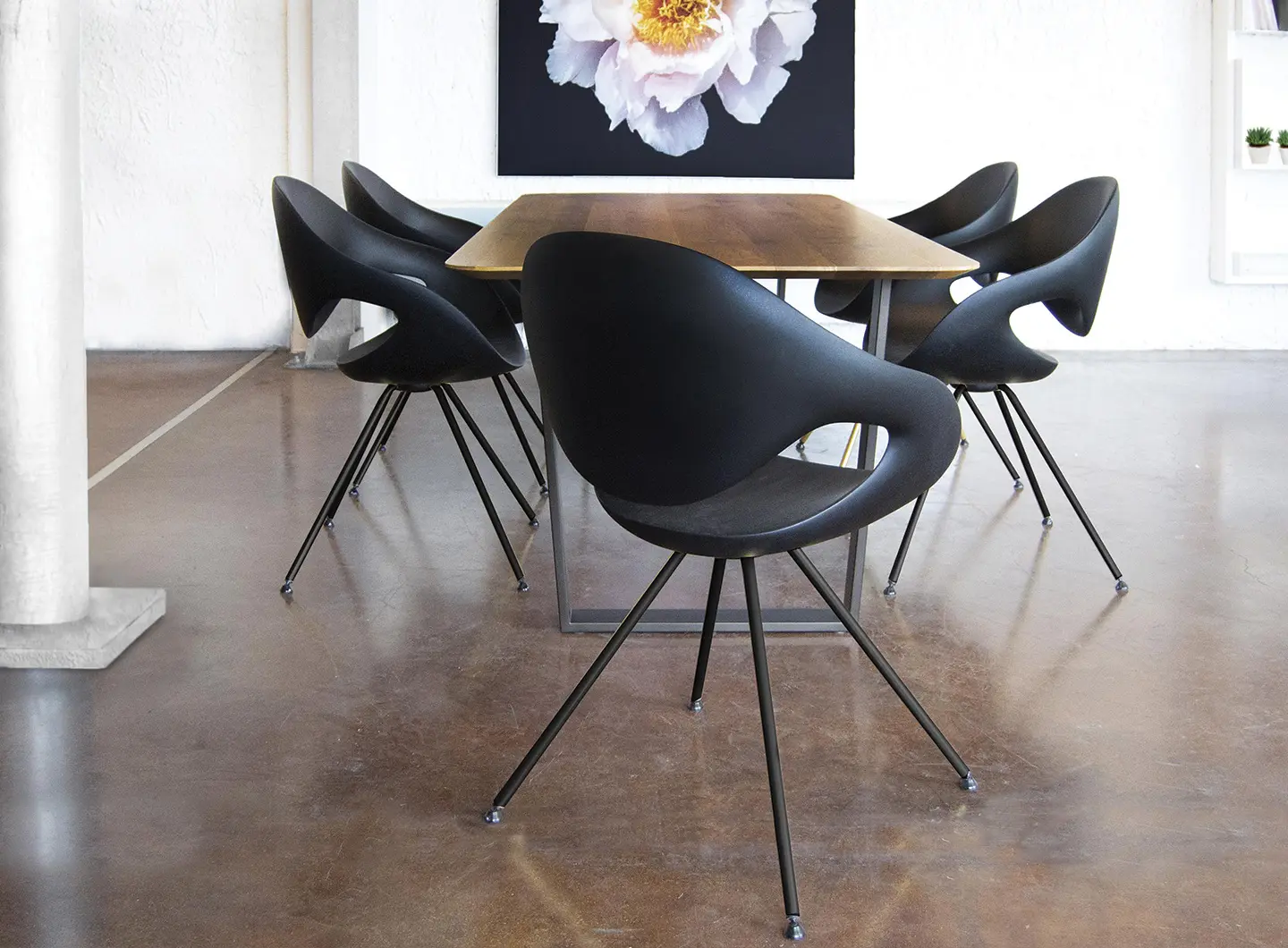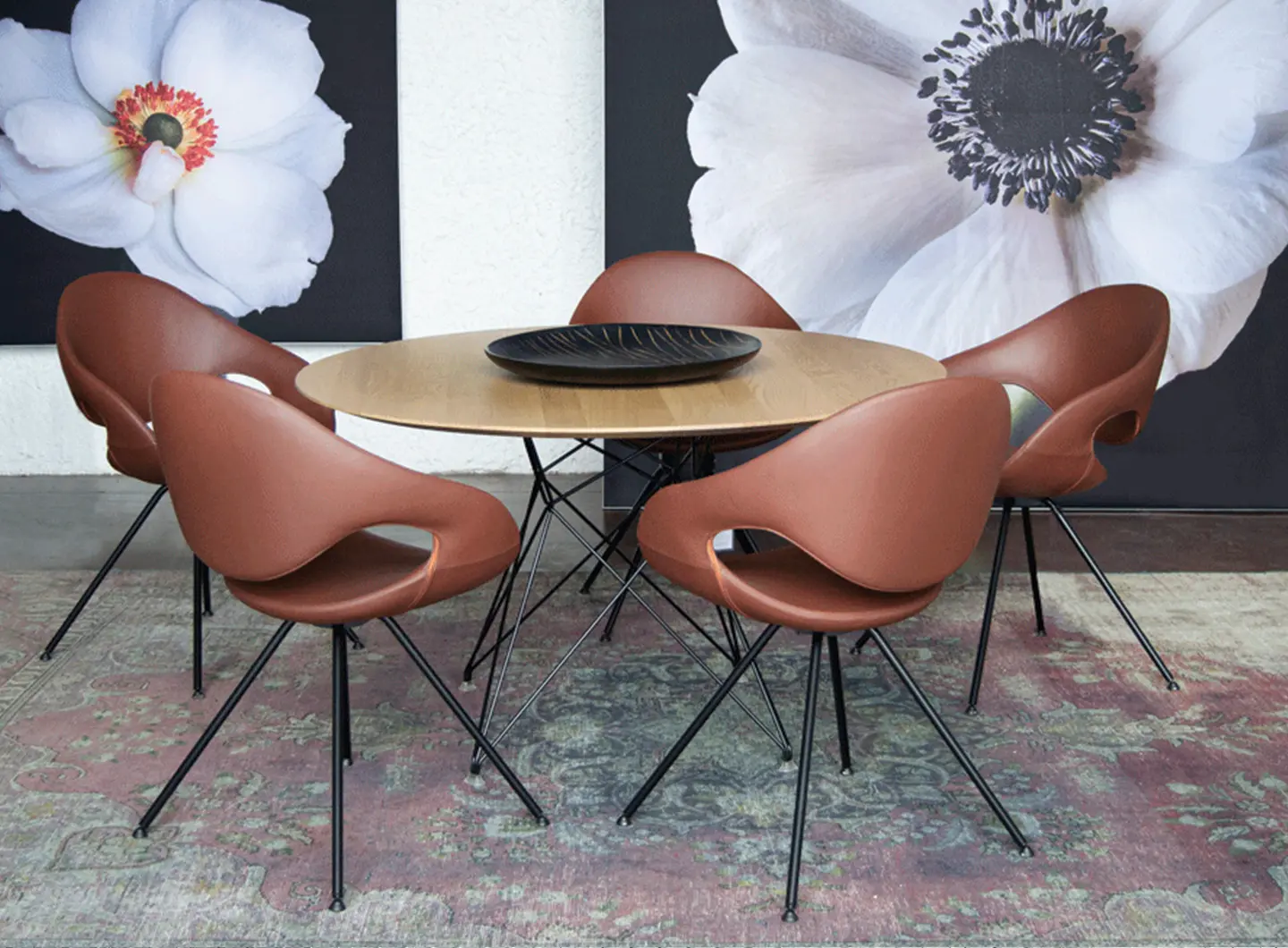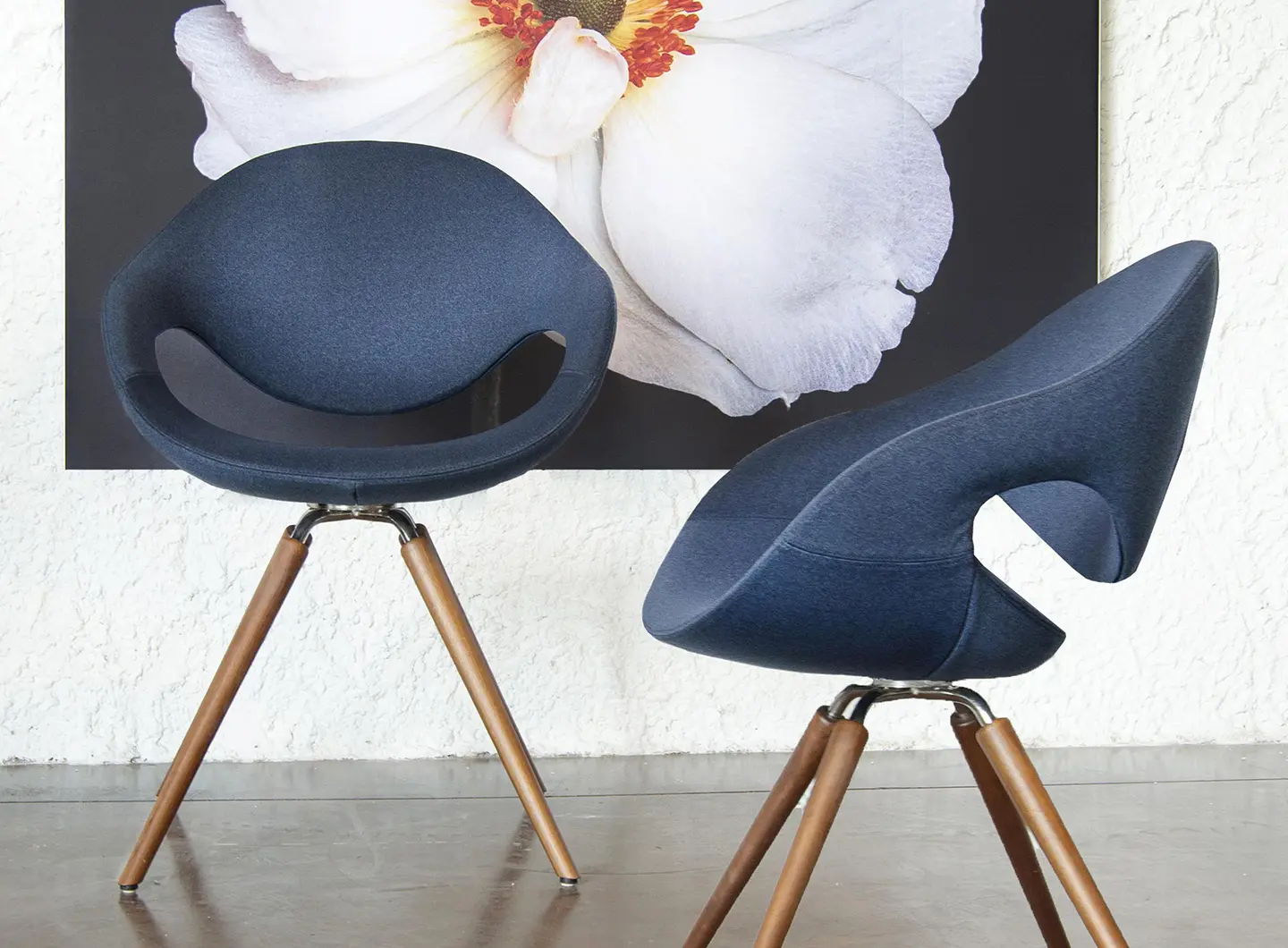 The sculptural shape of the Moon chair by Mac Stopa for Tonon expresses the designer's passion for curved and organic lines. The backrest bends harmoniously and becomes one single piece with the rest of the shell, creating an open space in the shape of a half moon.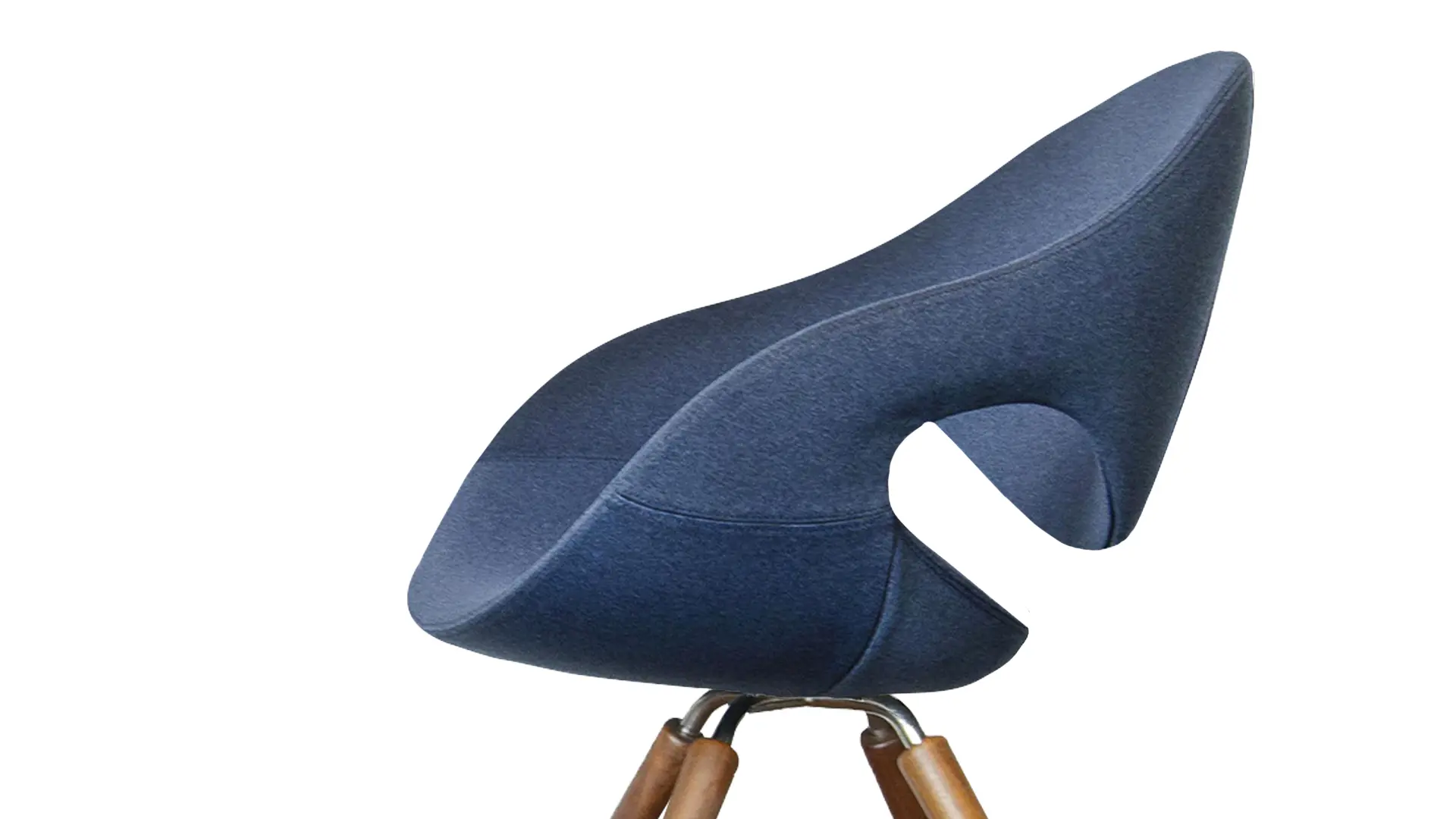 Moon is a game of balance between full and empty.
The structure of Moon, studied with precision, adapts perfectly to the position of the body: sitting becomes a pleasure. The organically shaped shell is made in integral "soft touch" or in injected foam upholstered with fabric or leather.
The flexible foam geometry adapts its lines to the shape of the body and gives a pleasant sensation of softness for a maximum comfort.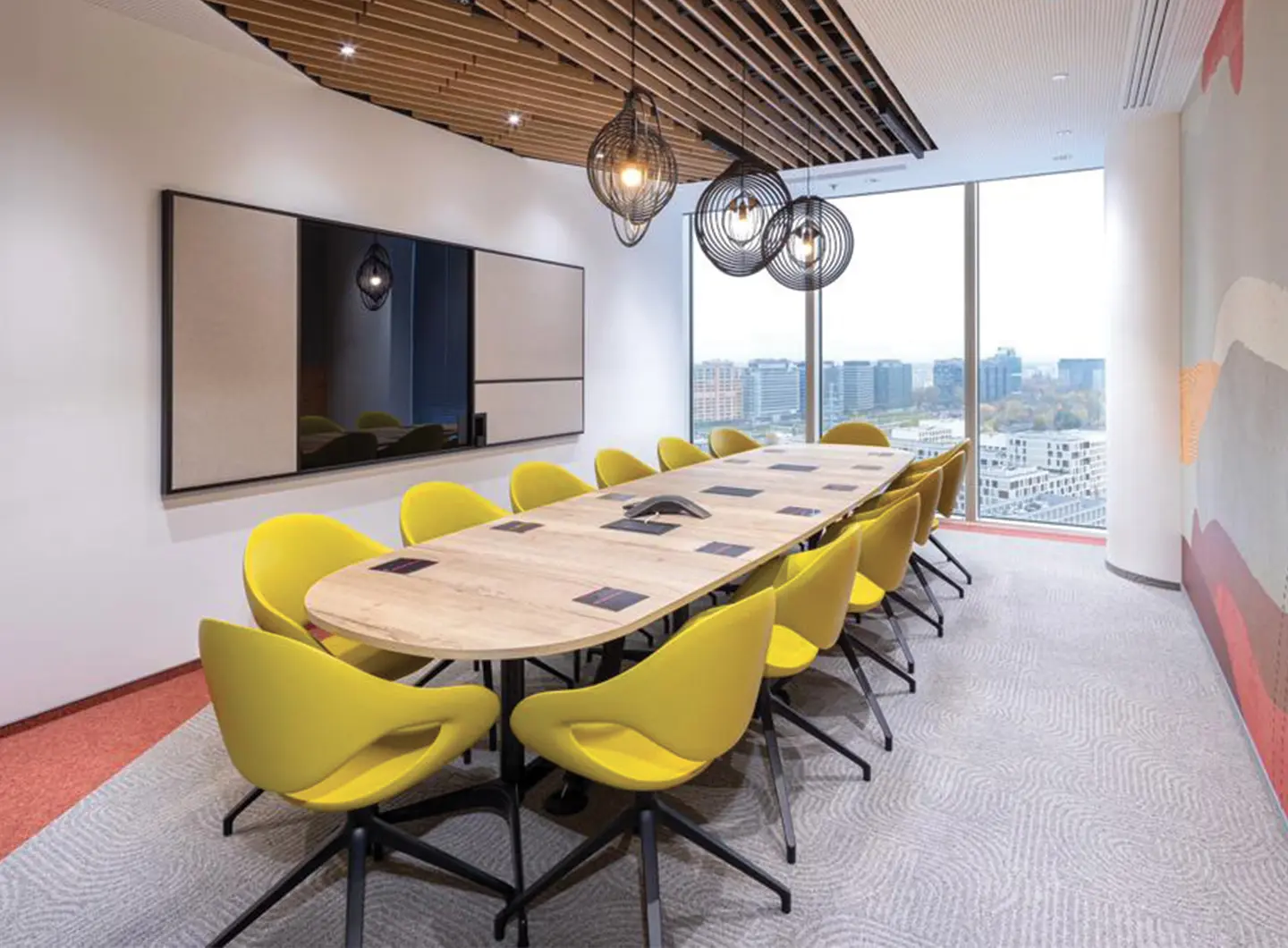 The "soft touch" polyurethane is a material with very interesting characteristics: Thanks to its chemical composition it is non-deformable, maintaining at the same time softness and flexibility.
It is fireproof and is the winning ally for sanitizing environments: in fact, it does not retain moisture and creates an environment hostile to the proliferation of mites and bacteria.
By passing the bleach test, today more than ever we are pleased to offer you a quality seat, resistant and easily sanitized.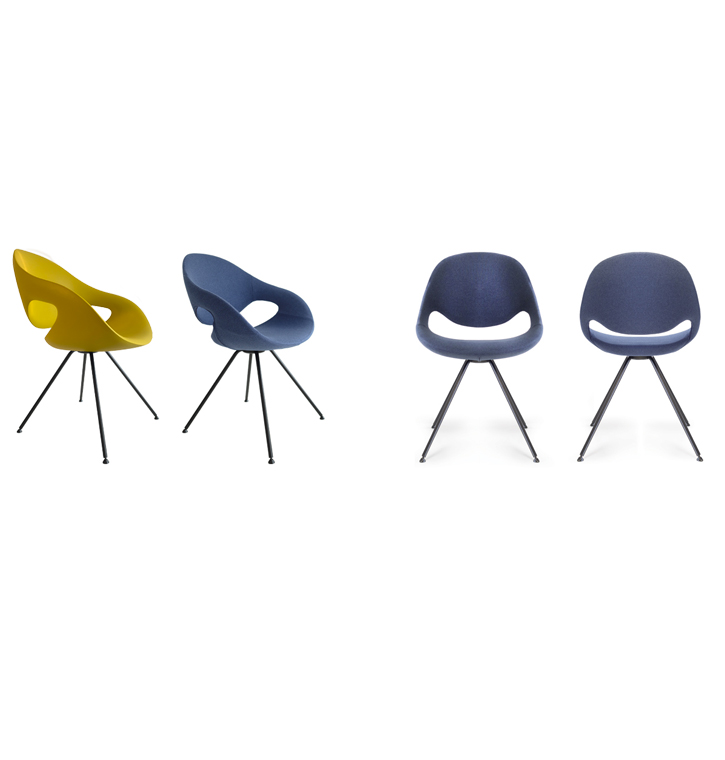 Product description
"Soft touch" version: integral polyurethane shell available in different shades and colors.
Upholstered version: injected foam shell upholstered in fabric or leather.
"Little moon chair": injected foam shell upholstered in fabric or leather.
Available bases in wood, steel or die-cast aluminum, fix or swivel with return mechanism.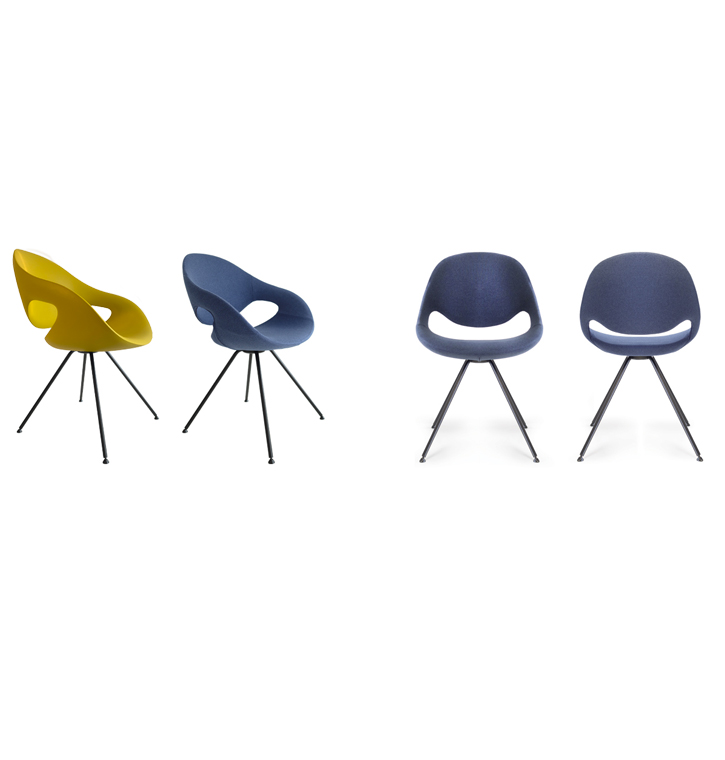 Product name
"Moon" collection
Official website
https://tononitalia.com/


BRAND SELECTION
OUR PRODUCTS