"Up" collection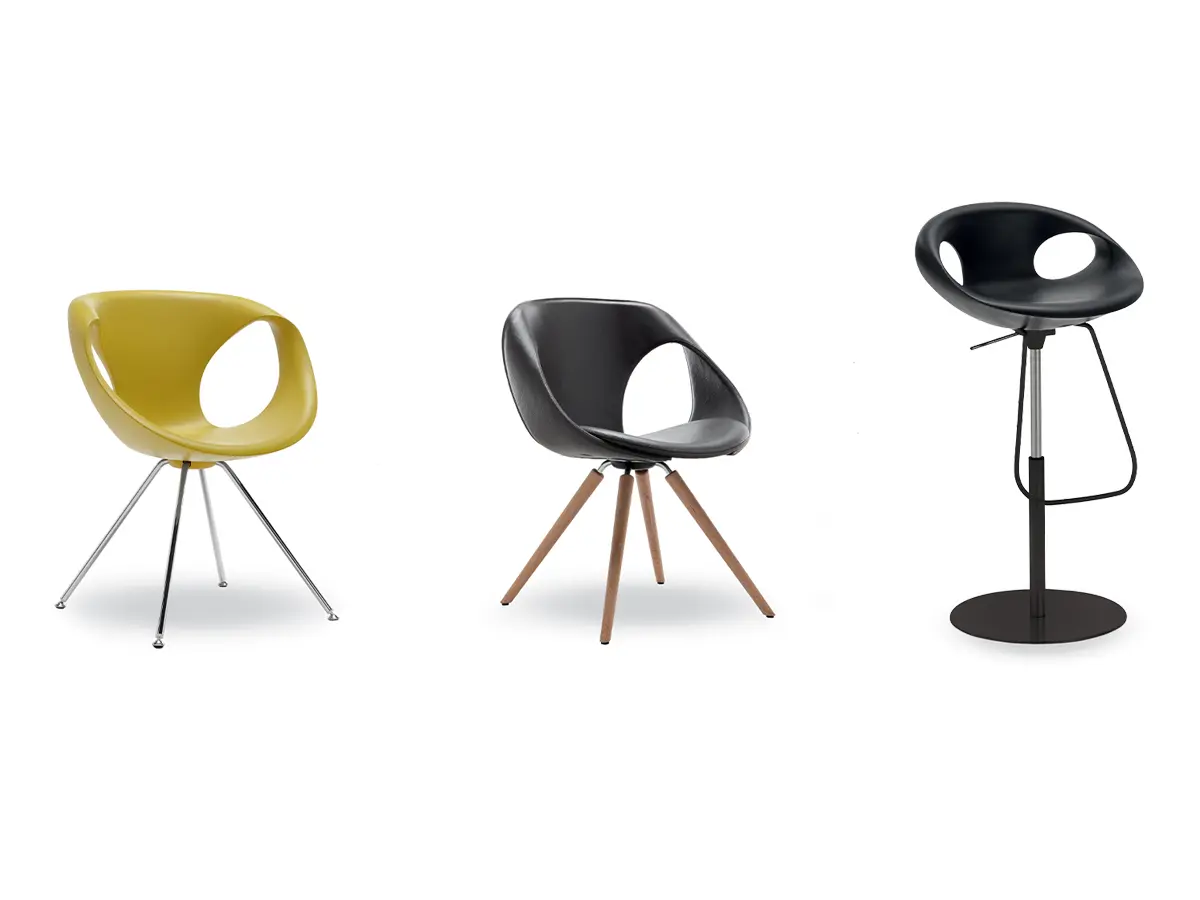 The "Up" collection has sinuous and light shapes, thanks to the wide armrests. Its shapes make it extremely versatile: for the office, for the living room, for the restaurant or café.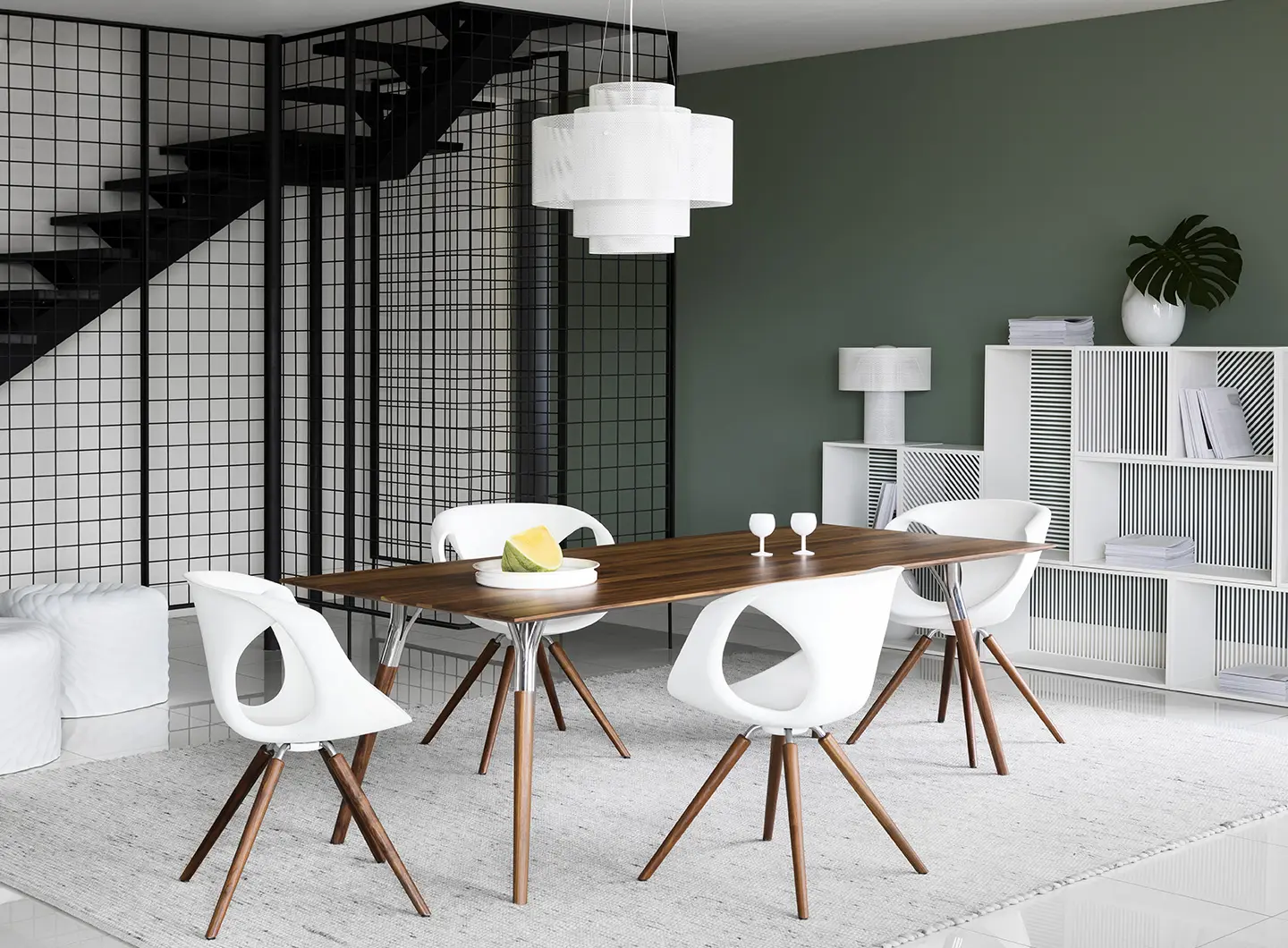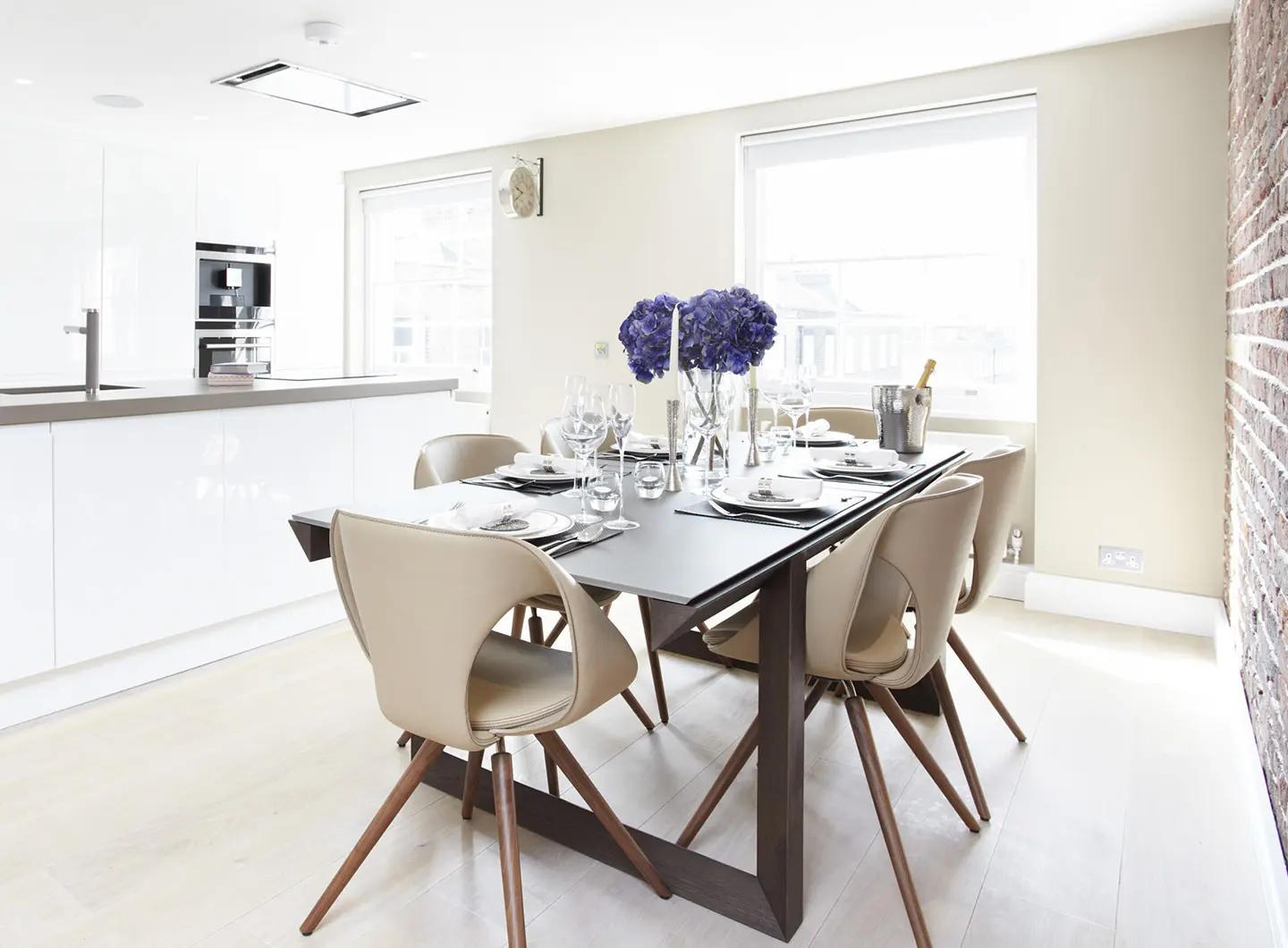 Designed to give the feeling of a light seat, the "Up" owes its name to the wide and airy armrests.
"Up" is a quality product, with a contemporary style and round, organic shapes. Its lines are designed to offer comfort and back support.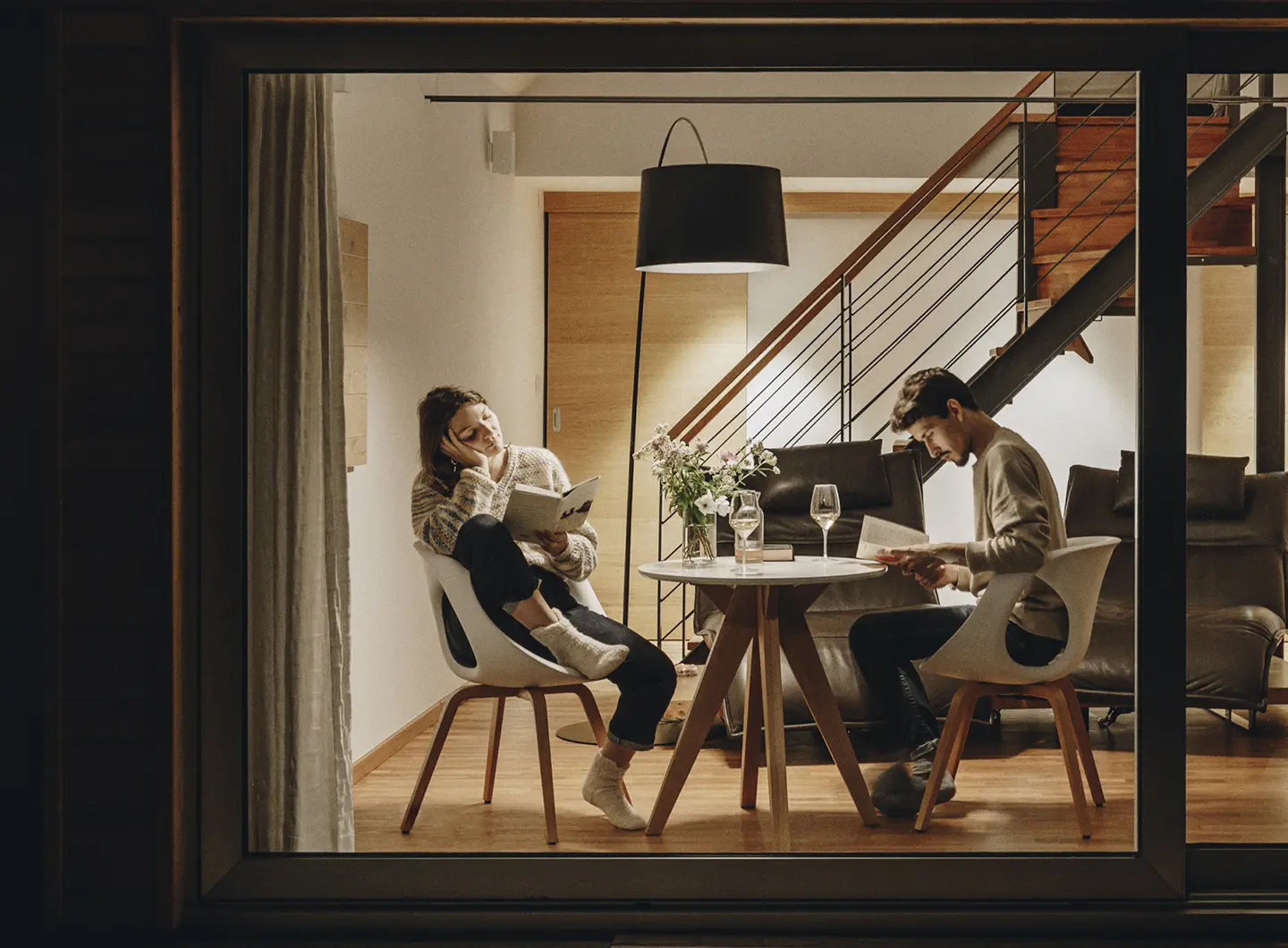 The "soft touch" version has the shell in integral polyurethane, a material capable of combining strength and softness. It is available in 15 colors. The manufacturing process consists of an injection mold for the entire body, which is then finished by hand. Polyurethane does not retain moisture, creating an environment hostile to the proliferation of bacteria. In addition, it is fireproof, non-deformable and requires little maintenance.
By passing the bleach cleaning test, today more than ever we are pleased to offer you a quality, resistant and easily sanitized seat.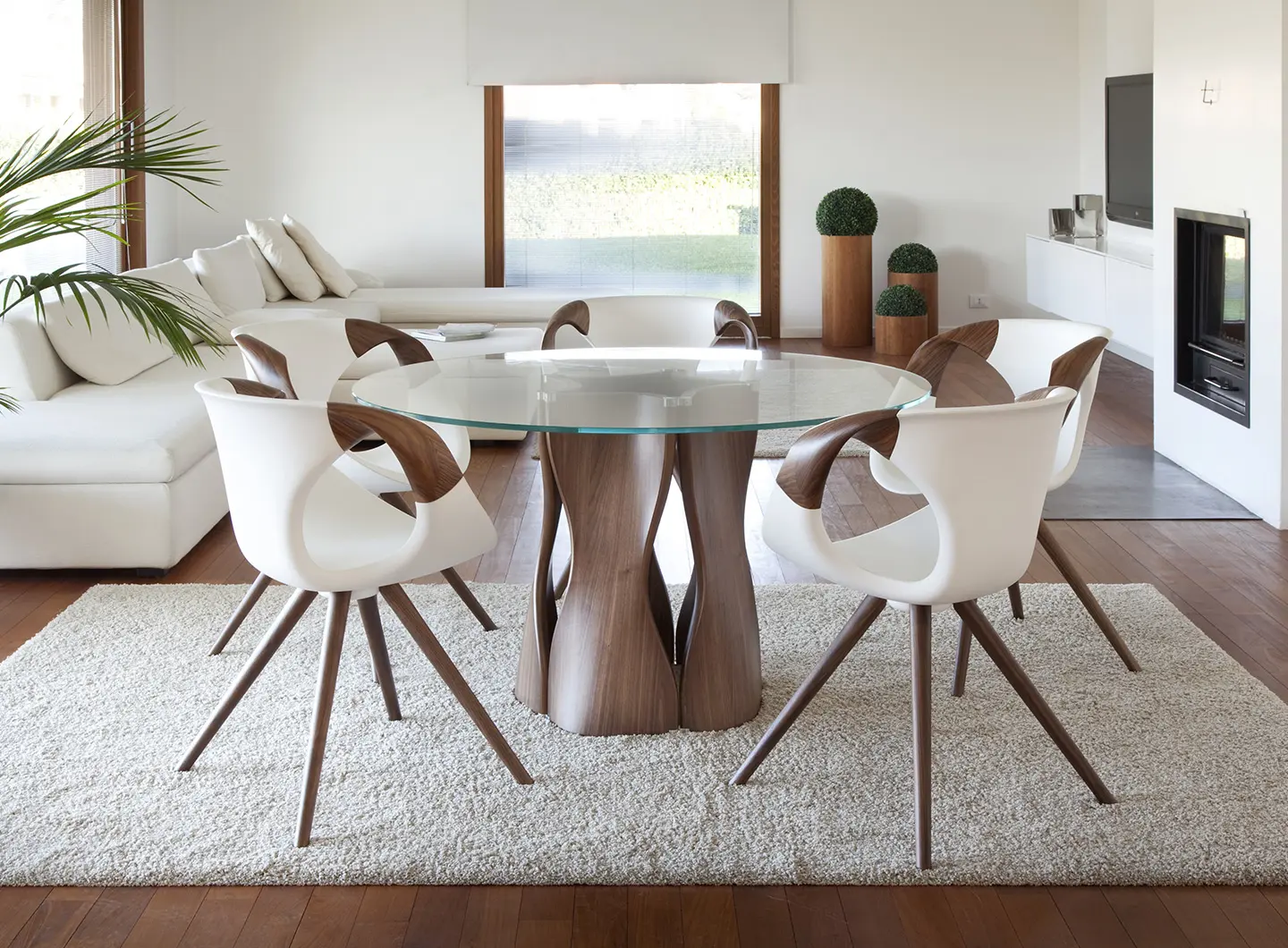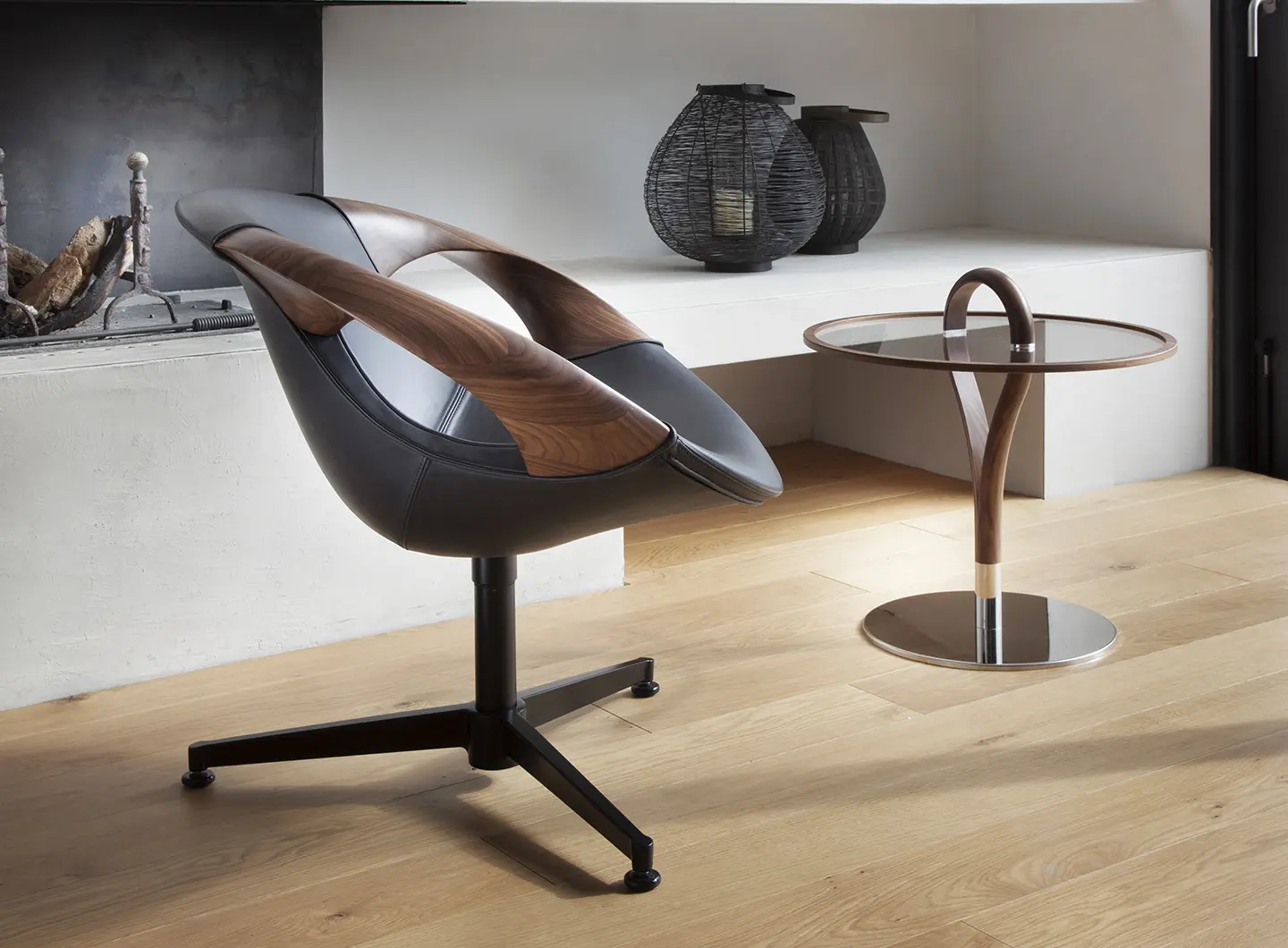 The iconic curved armrests of the "Up wooden arms" are the result of a skilful woodwork. It all starts from two precious wooden blocks, joined together.  Following, a skilful removal work, models the wood into the desired shape, as well as the sculptors do with the marble.
At the end, the pieces obtained are calibrated one by one matching each shell with its own armrests: each armchair become therefore an unique work.
Painting and hand-sanding complete the product, ready now to be finally assembled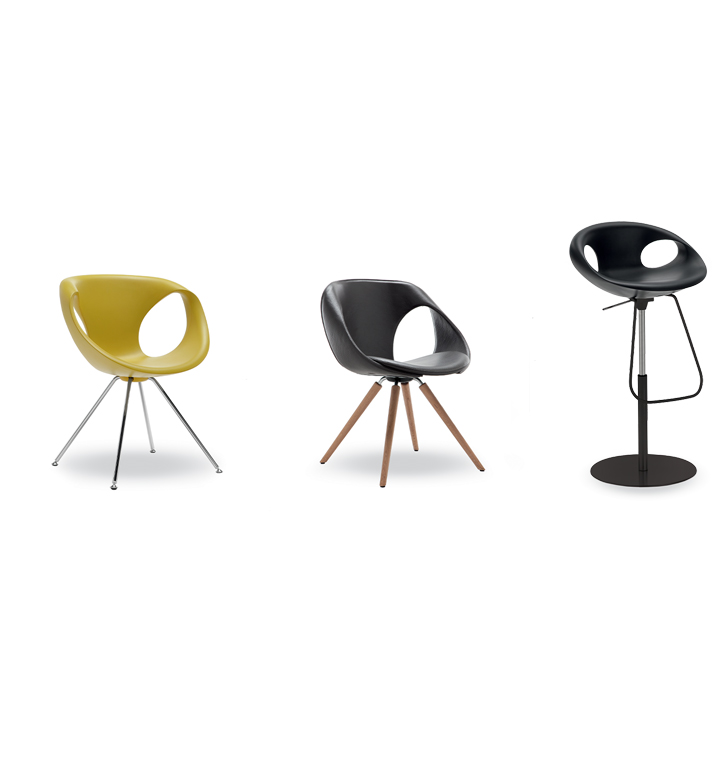 Product description
"Soft touch" version: integral polyurethane shell available in different shades and colors
Upholstered version: beech plywood shell padded with polyurethane foam and upholstered in leather or fabric.
Bases available in steel, wood or die-cast aluminum, fixed or swivel with return mechanism.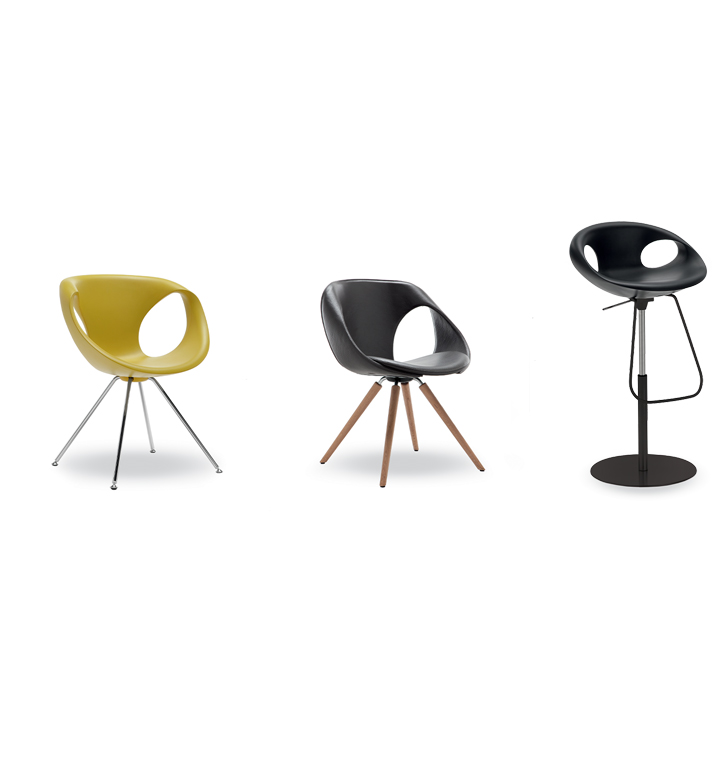 Product name
"Up" collection
Designer
Martin Ballendat
Official website
https://tononitalia.com/it/

Designed by

Martin Ballendat

BRAND SELECTION
OUR PRODUCTS