"Fl@t" collection
The original and award-winning idea of the designer Martin Ballendat comes from a simple flat shape: we present "Fl@t".
As the name implies, Fl@t is born from a thin padded and flexible shape, which is curved to form a shell and assembled to a black painted aluminum arch, fixed to a base made of the same material.
It starts with a simple design, a flat shape. Then with strength and precision the sides are curved, to give it a semi-round shape.
At this point, the shell is fixed to the structure with a large round element of black painted metal, the last step that gives the original "Fl@t" aesthetic. The result is pleasing to the eye, with a fresh, contemporary style.
The shell, in high-strength cellulose fiber, is particularly flexible: it therefore adapts to the shape of the body without deforming. The "soft" padded version is even softer and with a different look.
The Fl @ t is a product of character, suitable for a contemporary living room.
The armchair and the chair, with smaller dimensions, furnish the dining room with style; the lounge, to relax in the living room; the stool is a winning furnishing solution for the kitchen or for the bar counter; to have a snack, in front of a good glass of wine, in relaxation.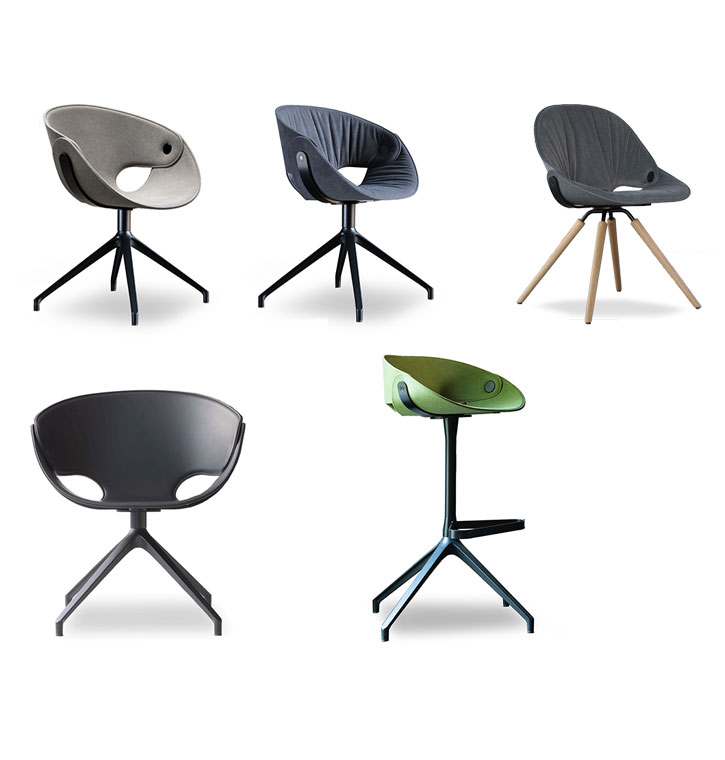 Product Overview
High resistance cellulose fiber shell, upholstered in fabric or leather. Available in the "soft" version, with extra padding.
Base available in die-cast aluminum, steel and wood, fix or swivel with return mechanism.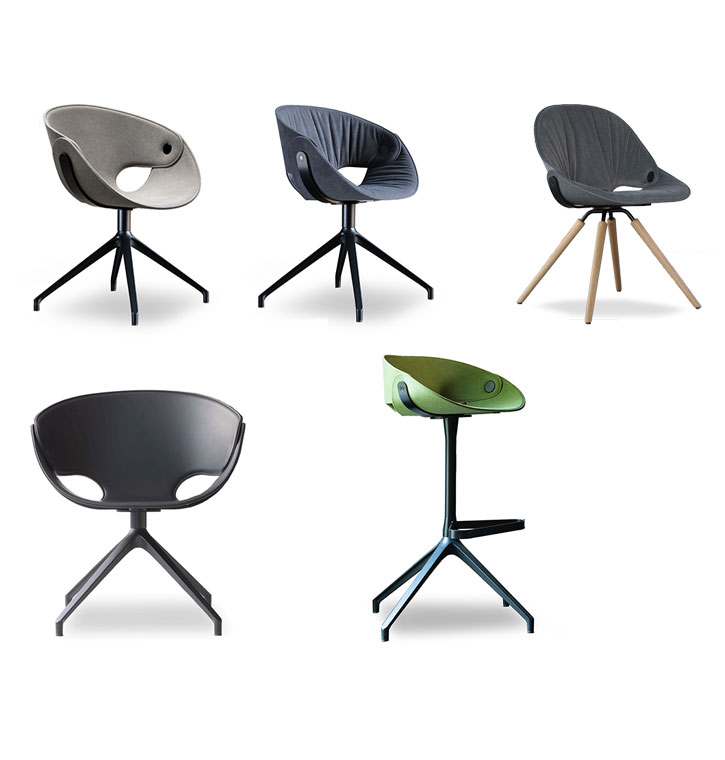 Product name
"Fl@t" collection
Designer
Martin Ballendat
Official website
https://tononitalia.com/it/

Designed by

Martin Ballendat
BRAND SELECTION
OUR PRODUCTS