Uptown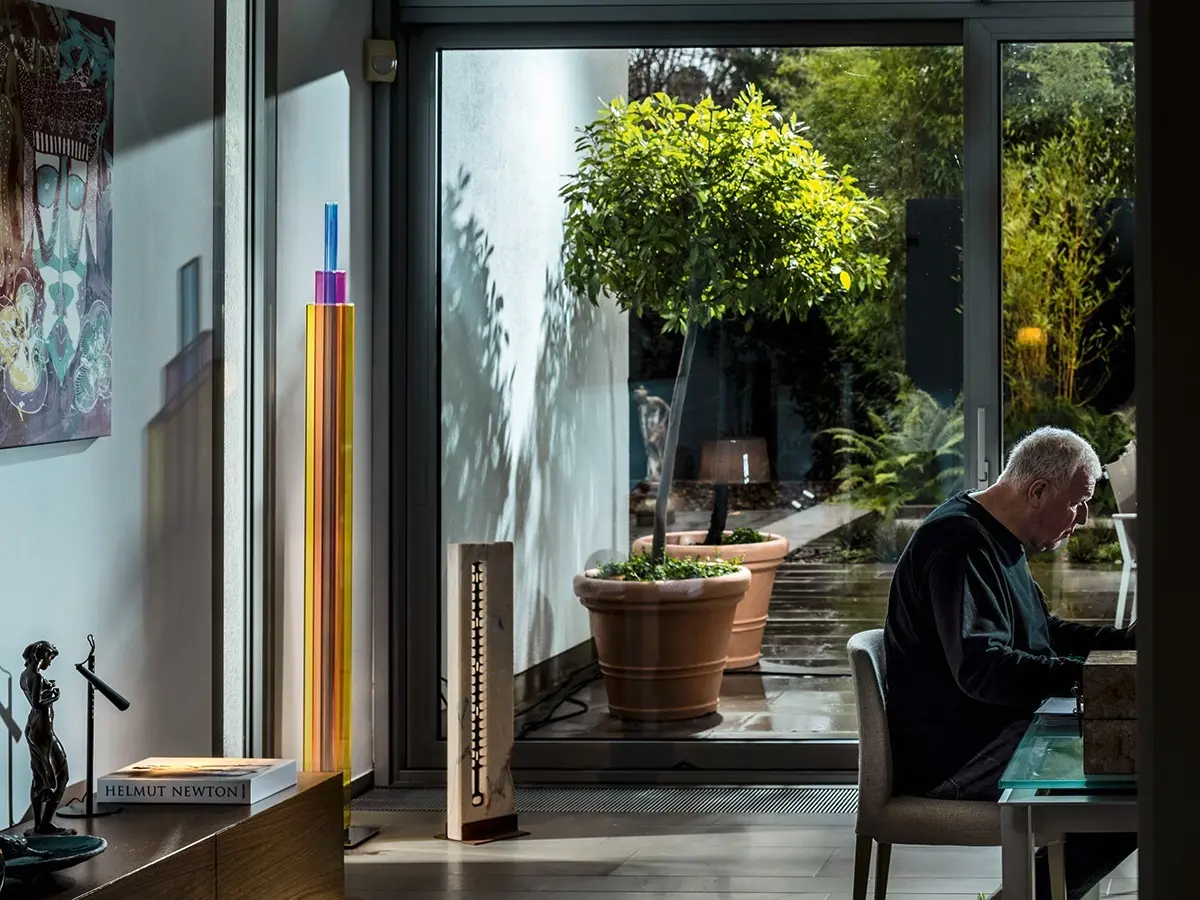 Iconic, colourful, a scenic graphic sign with a strong visual impact. Uptown is a piece of luminous architecture specifically because it draws its inspiration from the icons of metropolitan skyscrapers, from the "new world".
Already striking when it is off, UpTown becomes the absolute protagonist of any space when it is on. When the lamp lights up the panels are filled with colour, and the glow is projected upward. 
A combination of three plate glass volumes, coloured with screen printing in tones of yellow, primary red and blue, overlaid to give rise to new shadings.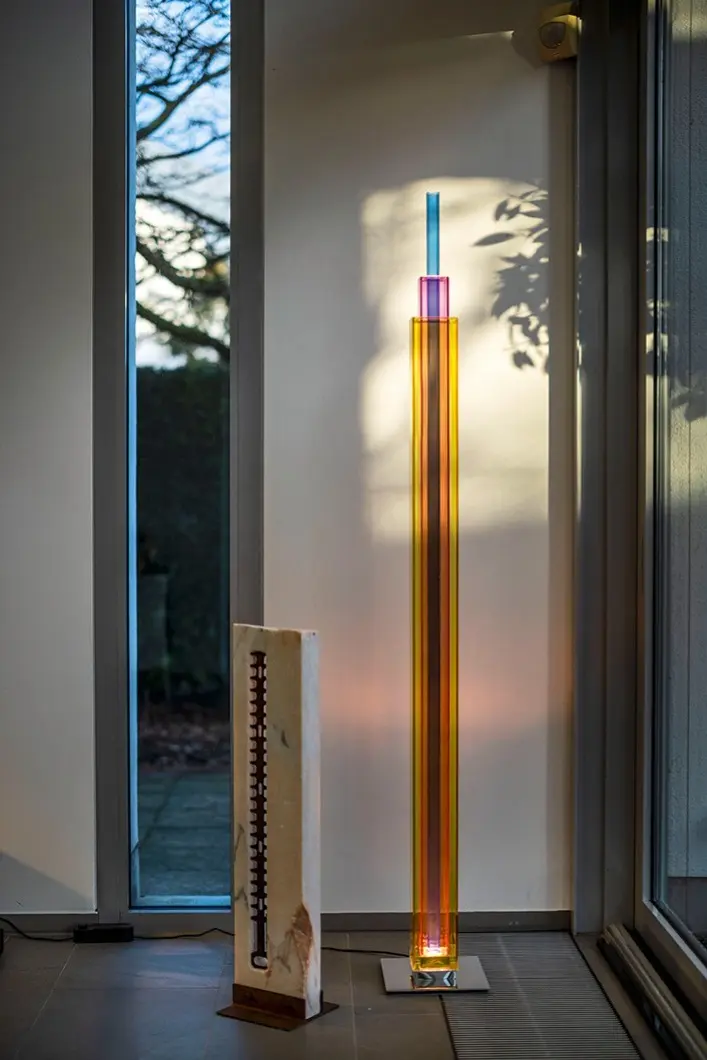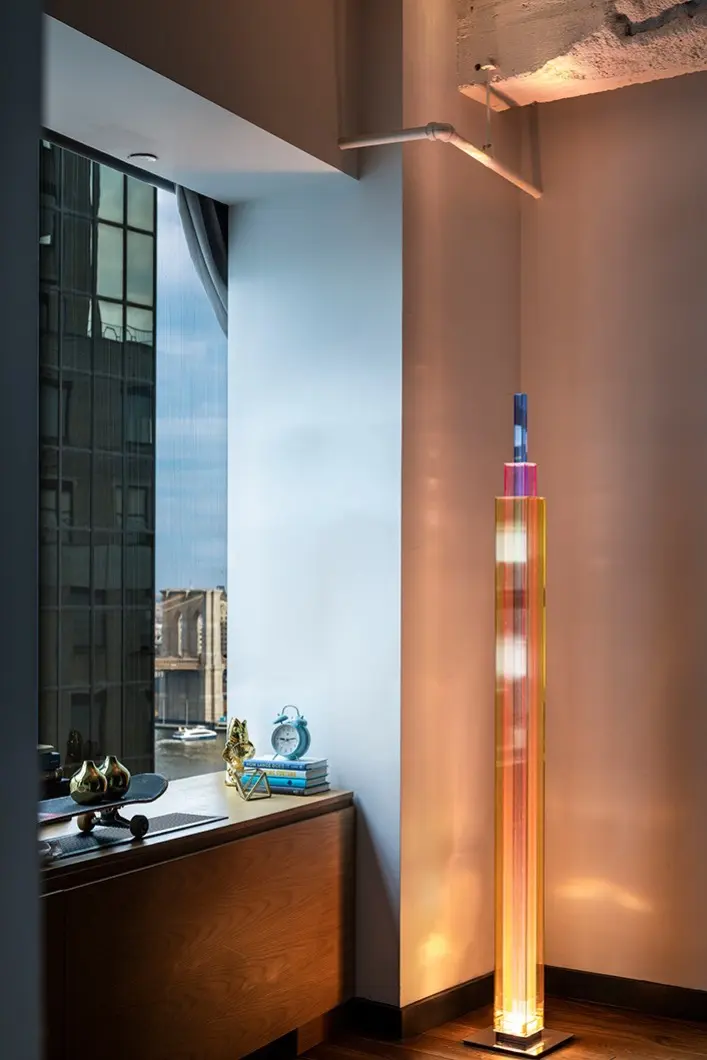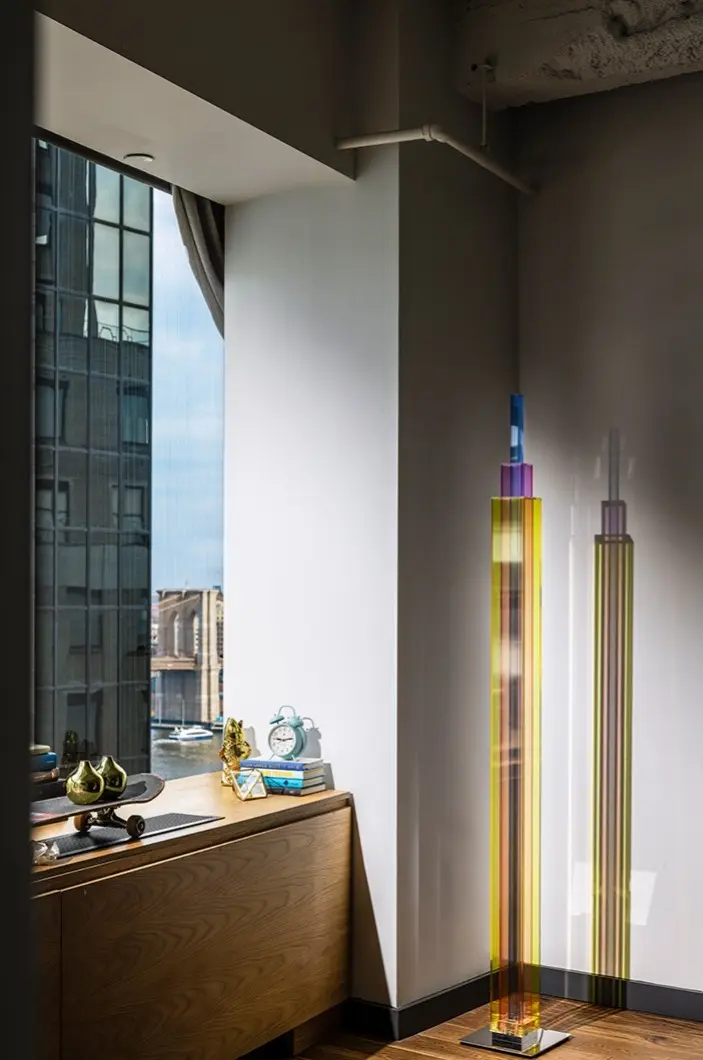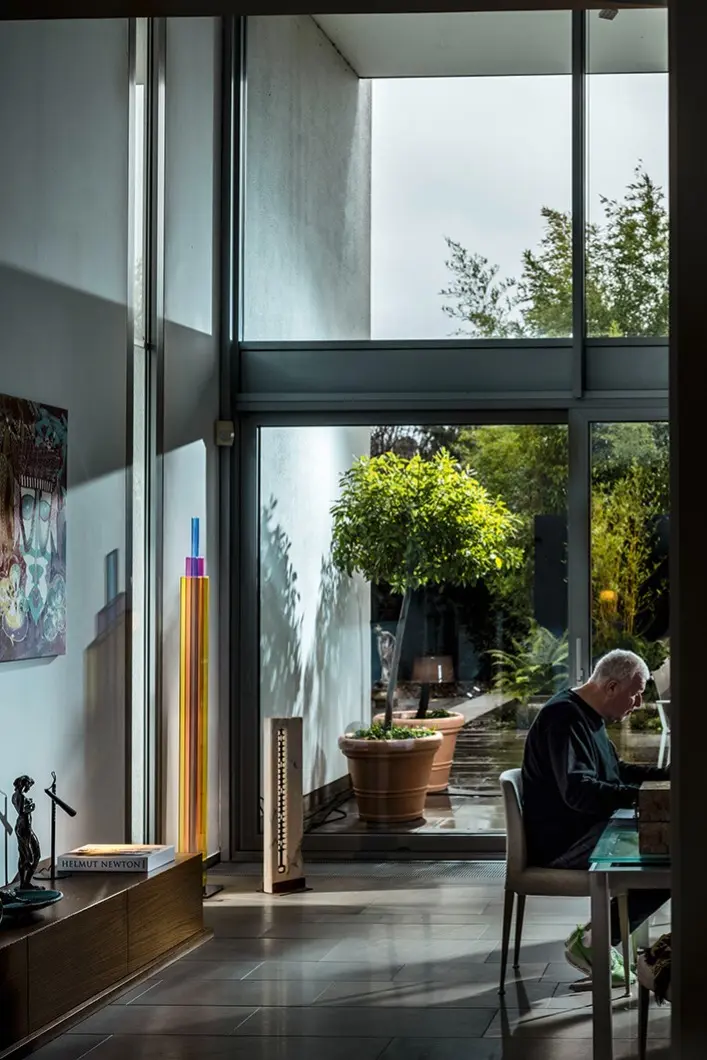 "The Art Deco and Memphis geometries, the multiple combination possibilities afforded by glass and the 1960s-style glass slab accessories ... the list of what inspired Uptown could go on forever. I wanted to convey the intrinsic wealth of the material, its unique way of conveying transparency and colour"
Designed by

Ferruccio Laviani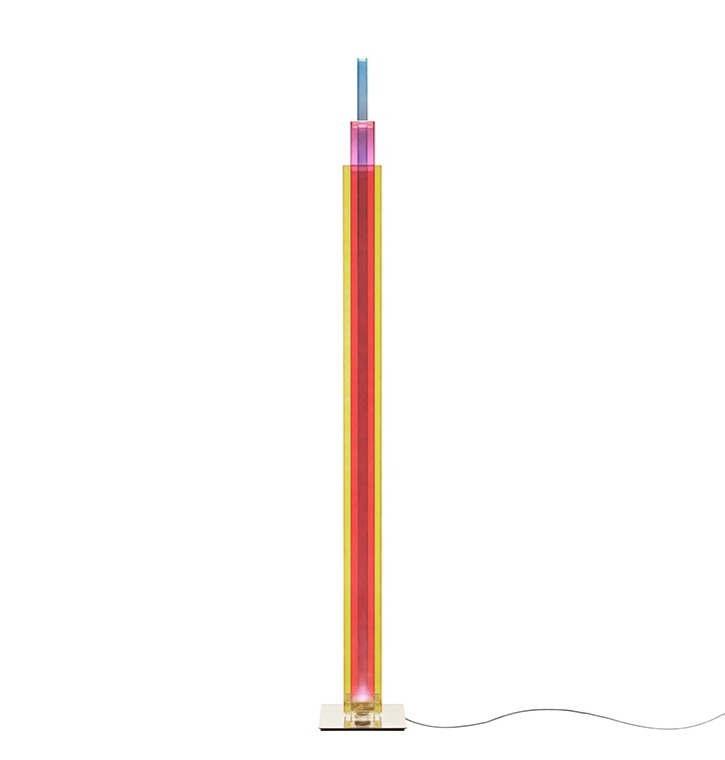 Product description
A totemic lamp-sculpture with great visual impact. Already striking when switched off, when switched on UpTown plays the starring role in the room: the composition made up of three sheet-glass shapes fills with light, which is projected upwards.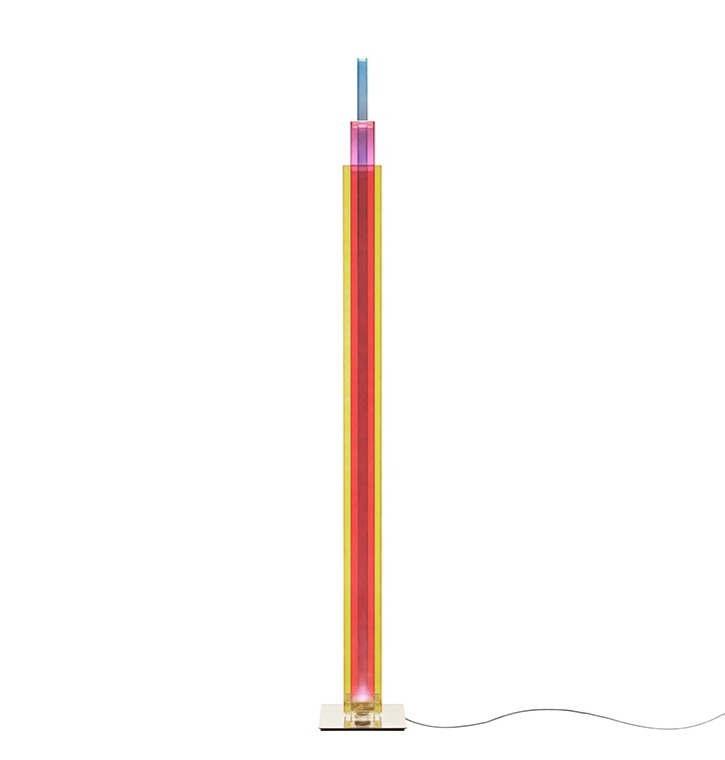 Designer
Ferruccio Laviani
Production process
Serigraphed tempered glass, PMMA and stainless steel.
Product sheet
Download the Uptown product sheet

Official website
Discover Uptown

BRAND SELECTION
OUR PRODUCTS