Twiggy Wood
Lightness and poise meet the warmth of wood in an elegant ensemble.
A classic can be updated only through a daring reinterpretation of tradition: this is the path taken by Twiggy, which for its 15th birthday has received an unusual combination of two different materials, taking on a new character. An incredibly thin wood diffuser is combined with a flexible carbon fibre stem, giving rise to an image of surprising elegance: Twiggy Wood.
The typical lightness of this lamp with its sinuous forms is thus enhanced by a new materiality. The natural, warm, familiar look of wood gives Twiggy a different personality, making it perfect for settings designed to create an elegant, refined atmosphere with a softer, more relaxed approach.
The new Twiggy Wood suspension lamp is remarkably versatile, bringing the warmth and appeal of wood into a wide range of contexts. It is perfect above a table, in a bedroom, kitchen, living area or entrance, but also in high-image spaces. Twiggy Wood suspension provides intense downward lighting, while spreading an upward ambient glow. Thanks to its slim lines, the Twiggy Wood floor lamp is ideal for a wide range of placements. It is perfect near a sofa, in living, dining and reception areas, homes or public venues.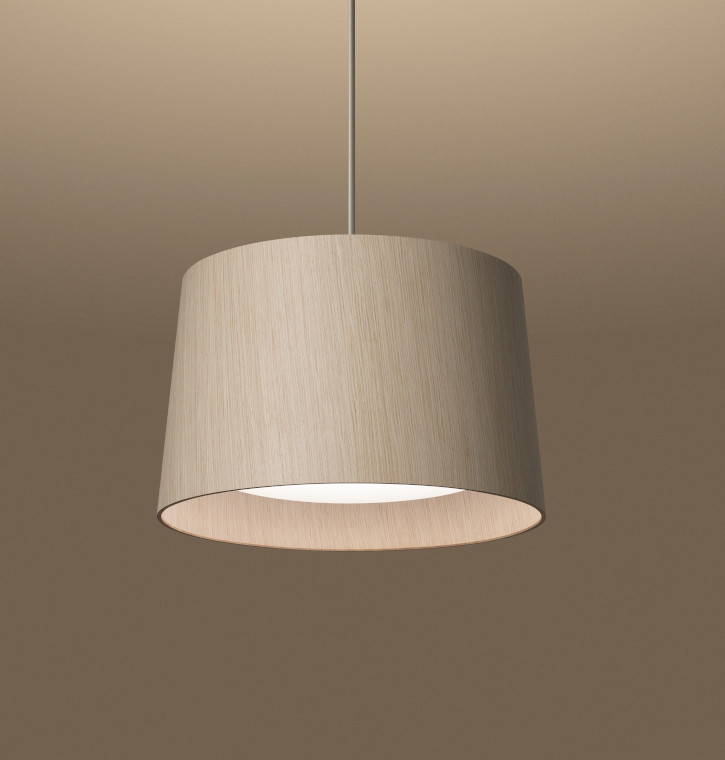 Product Overview
Floor and Suspension lamp for direct and indirect lighting. The diffuser is made by overlaying two sheets of blanched durmast oak. A bamboo ring with a thickness of several millimetres is placed on the upper and lower parts of the diffuser to reinforce the circumference. The decorative stem is in composite material on a liquid-coated fiberglass base.

MATERIALS
Limed durmast wood, fibreglass coated with composite material, PMMA, polycarbonate, painted metal and aluminium.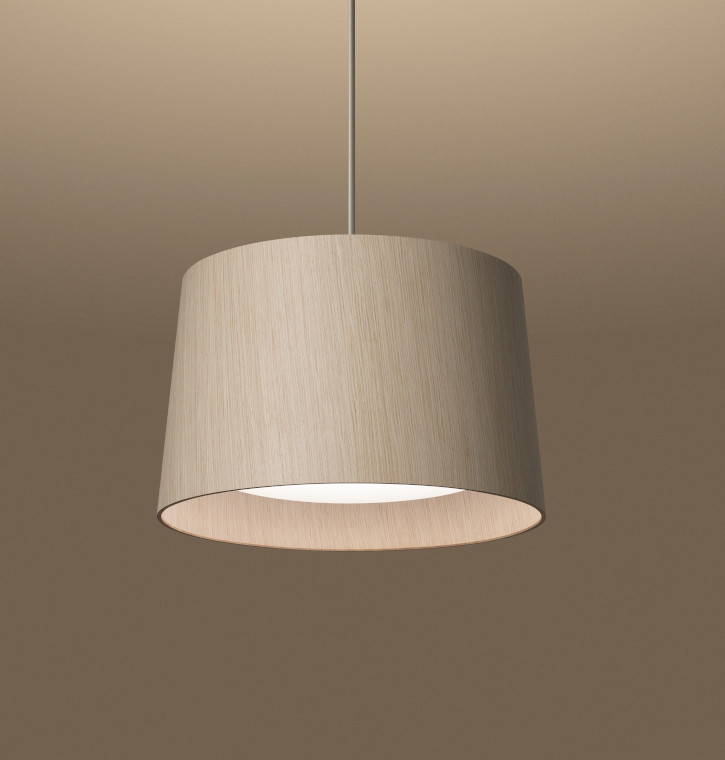 Product sheet
Discover Twiggy Wood

Official website
Discover Foscarini

BRAND SELECTION
OUR PRODUCTS