Bridge
With the extreme refinement of its visual essence and user experience, Bridge is a discreet but vivid presence, like a sculpture. A contemporary but timeless object. 
Designed by Francesco Meda, Bridge takes form from a single sheet of steel, cut by lasers and folded without joints to make a luminous bridge: a central body on which to attach the diffuser, resting on four lateral points.
Available in two sizes and two materials and colours – polished brass with a transparent coating, and dark red matte coated steel – Bridge spreads uniform, elegant light on surfaces: bedside units, a desk or a table.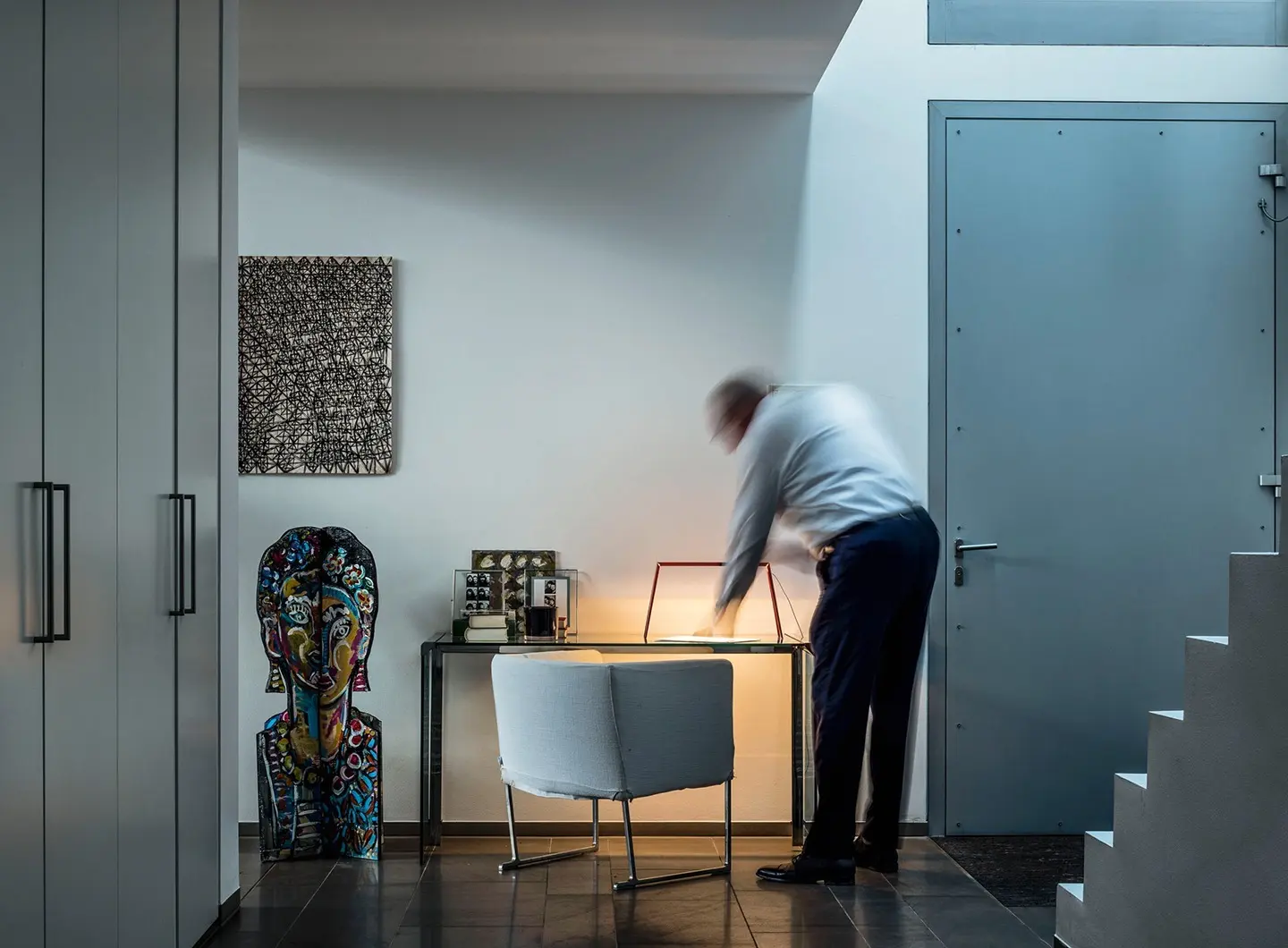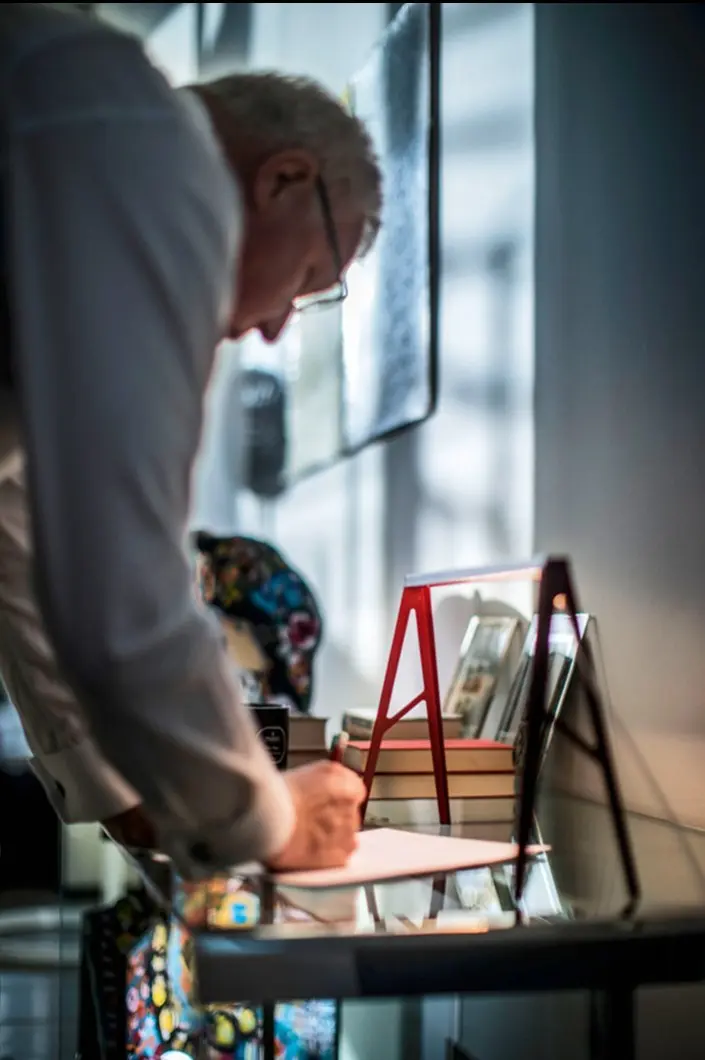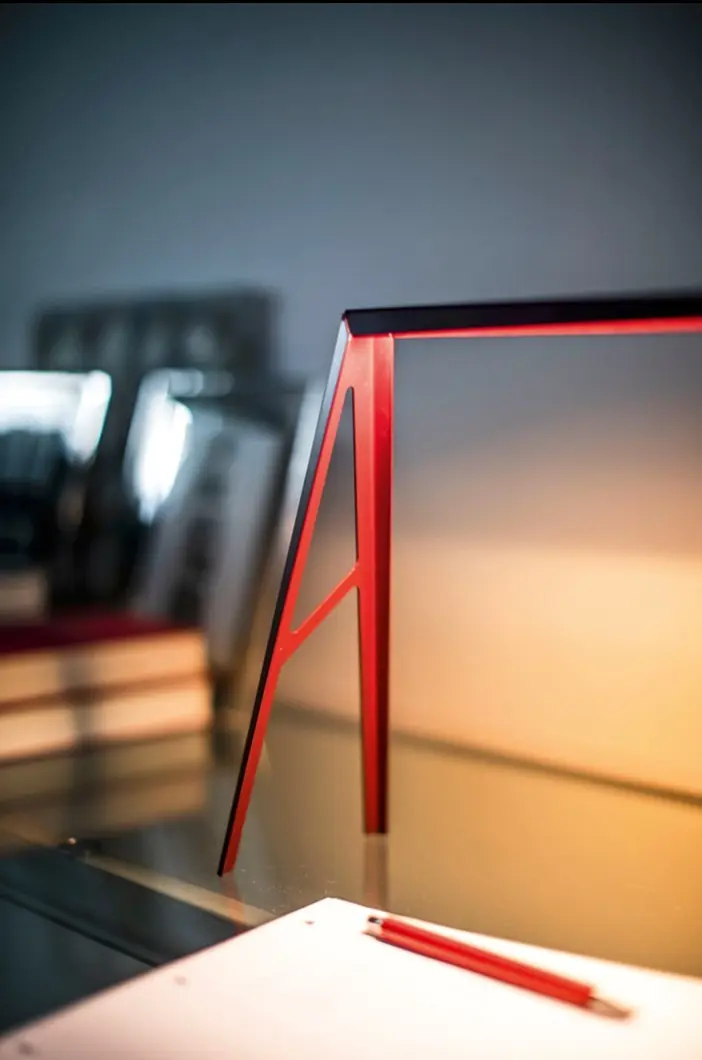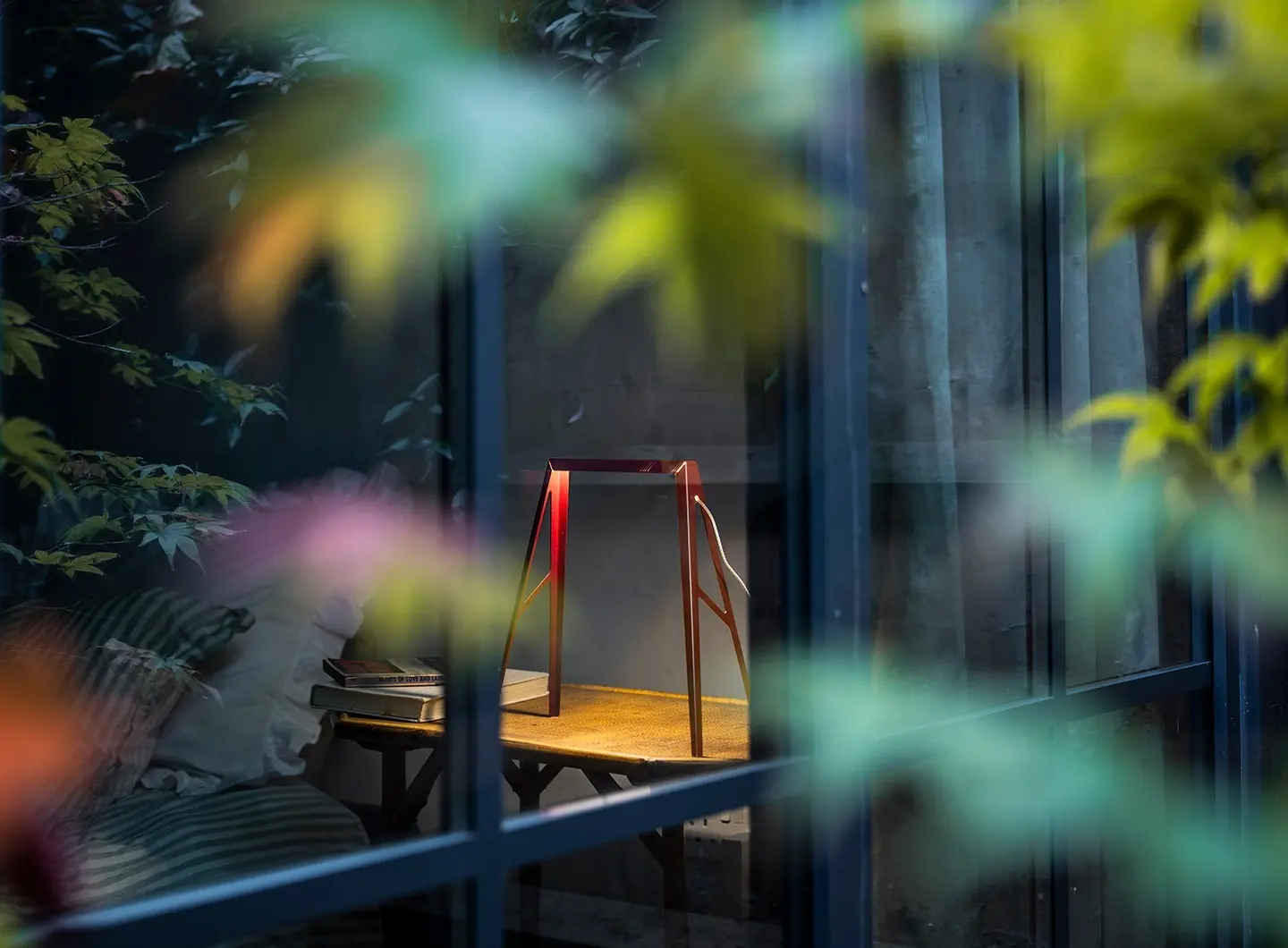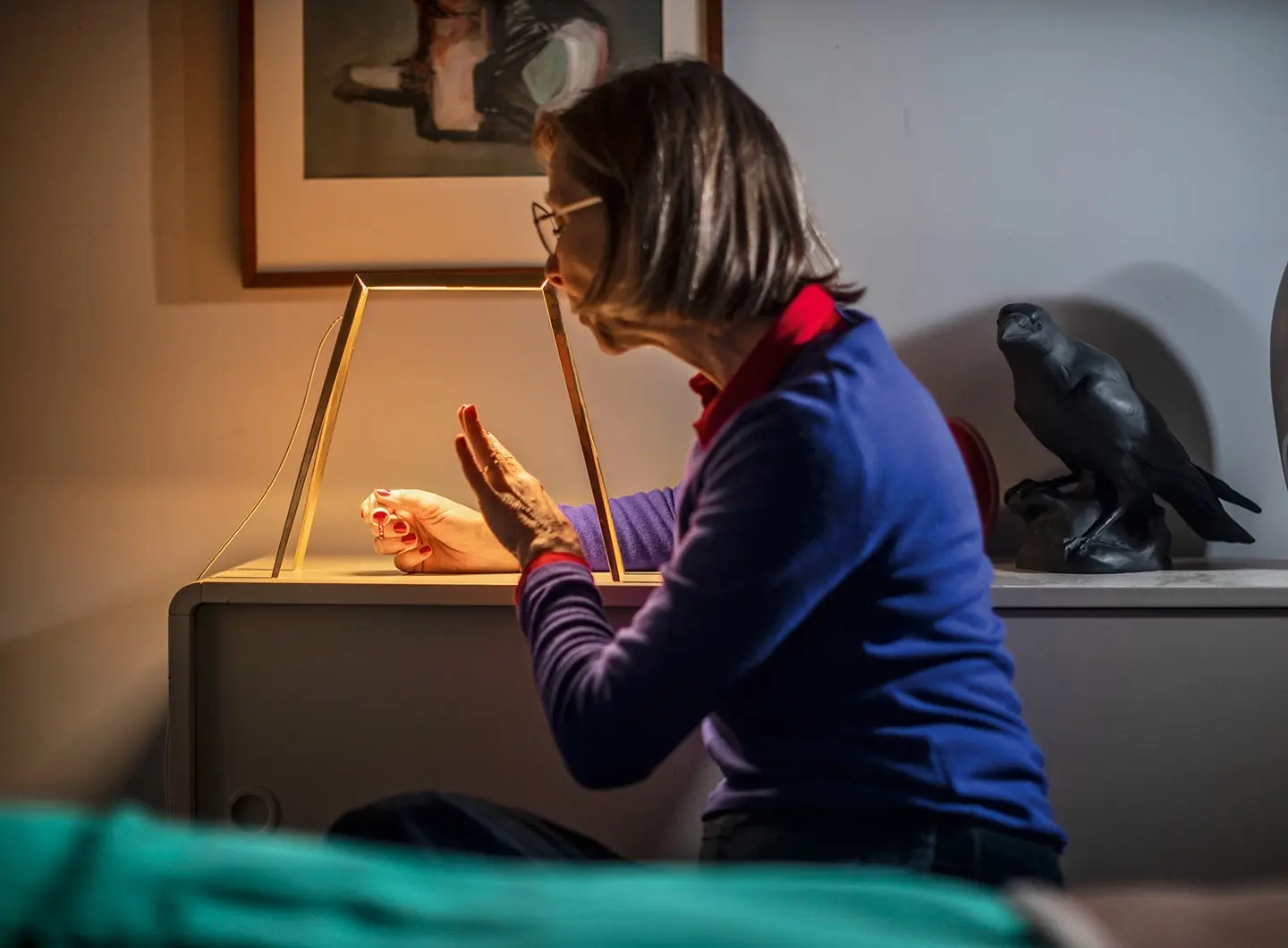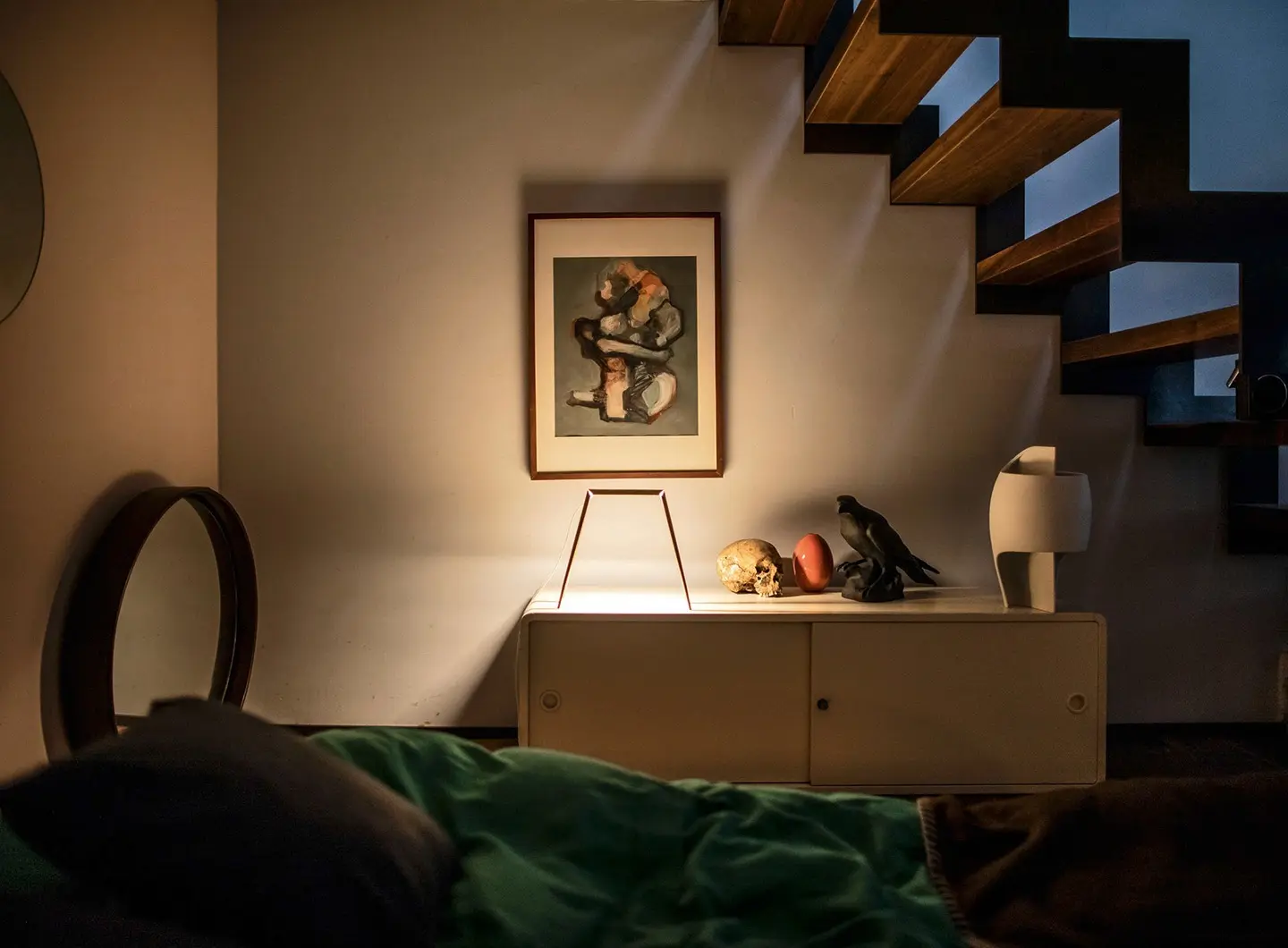 The Bridge table lamp is a sculptural representation of the apparent simplicity that often lurks inside a good design. The concept is based on a natural, instinctive gesture, almost suggesting an ancestral game: a hand that folds a piece of paper and transforms it into a three-dimensional object.
Designed by

Francesco Meda

Product description
A table lamp that casts direct light on the surface where it is placed. Available in two models of different heights, and in two colours. The dark red version is produced with a steel sheet cut by laser, folded and then coated with a liquid finish. The brass version is made with pre-polished laser-cut brass, folded and polished a second time on the external surface. The structure is then coated with transparent enamel to prevent tarnishing of the brass. The technical grouping is composed of an LED circuit created for Bridge with an infrared optical sensor at the centre, which turns the lamp on or off when a hand passes nearby. The transformer is mounted on the plug of the power cord.
Product sheet
Discover more about Bridge

BRAND SELECTION
OUR PRODUCTS