Mite Anniversario
The iconic and timeless character of Mite with an even greater graphic impact and excellent lighting performance.
Mite is the lamp that marked the beginning of what has become a long-term collaboration between Foscarini and Marc Sadler: a project that disrupts the usual schemes, indulging in what the designer defines as "unreasonable urges", an attitude that permits exploration of all the potentialities of a material and a technology. In 2001 Mite won the Compasso d'Oro ADI – the most authoritative global design prize – together with the suspension version, Tite. Twenty years have passed since then, and we think this event, like the iconic and timeless character of Mite, deserves appropriate celebration. The result is Mite Anniversario, an evolution of the original Mite concept based on ulterior experimentation and variation.
The volume of the lamp is identical to the original, but the carbon thread is much thinner, mounted on a wider spiral that becomes denser
as it converges towards the base; the latter is in refined black marble, dappled with white and pale grey veins. The finish of the body
of the lamp is matte rather than glossy, a choice that more precisely underscores the elegance of the decorative effect. The new features of Mite Anniversario are not just aesthetic in nature, but above all technological and pertinent to the light the lamp produces.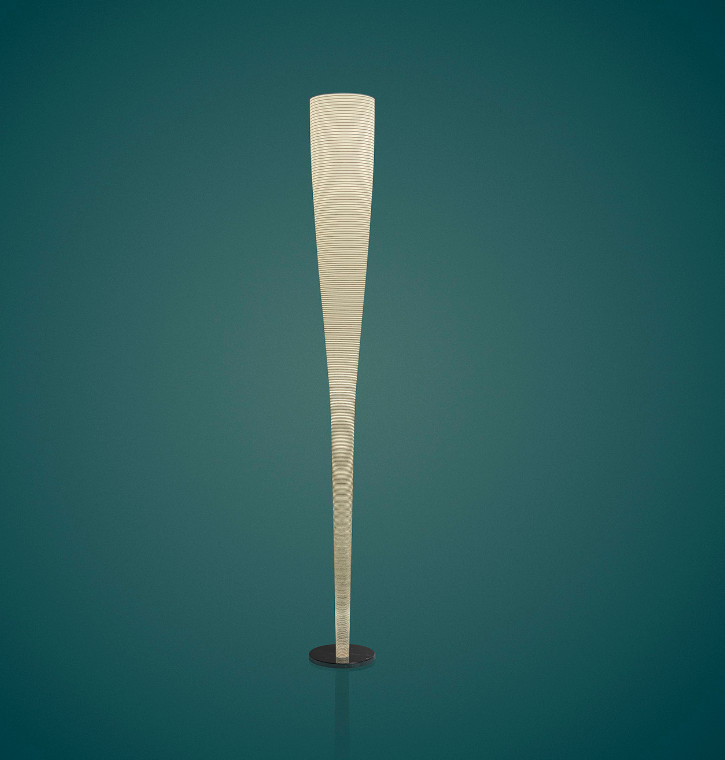 Descrizione del prodotto
Floor lamp for diffused and indirect lighting. The diffuser is produced with a handmade process, calling for the application of carbon thread on a weave of glass. Base in Marquiña marble, with an intense black colour crossed by irregular white and pale grey veins. The black cable is outfitted with a dimmer for gradual light adjustment, and an on/off switch.

MATERIALS
Fiber glass fabric and carbonium thread, black marble.

COLORS
Black.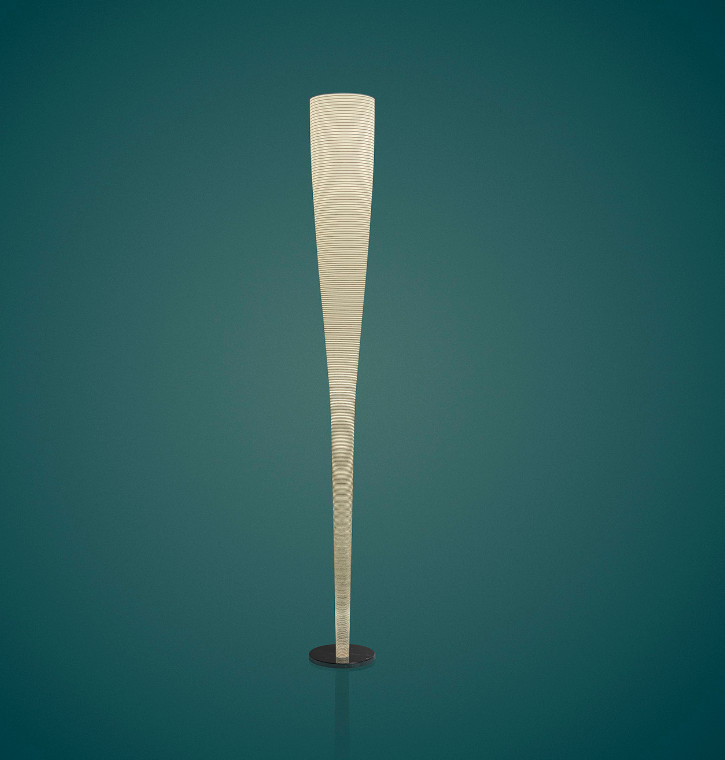 Product name
Mite Anniversario
Materiali
Carbon, Marble, Glass
Scheda prodotto
Download Twiggy Elle product sheet

Sito web ufficiale
Discover Foscarini

BRAND SELECTION
OUR PRODUCTS