Ferruccio Laviani: chance as a modus operandi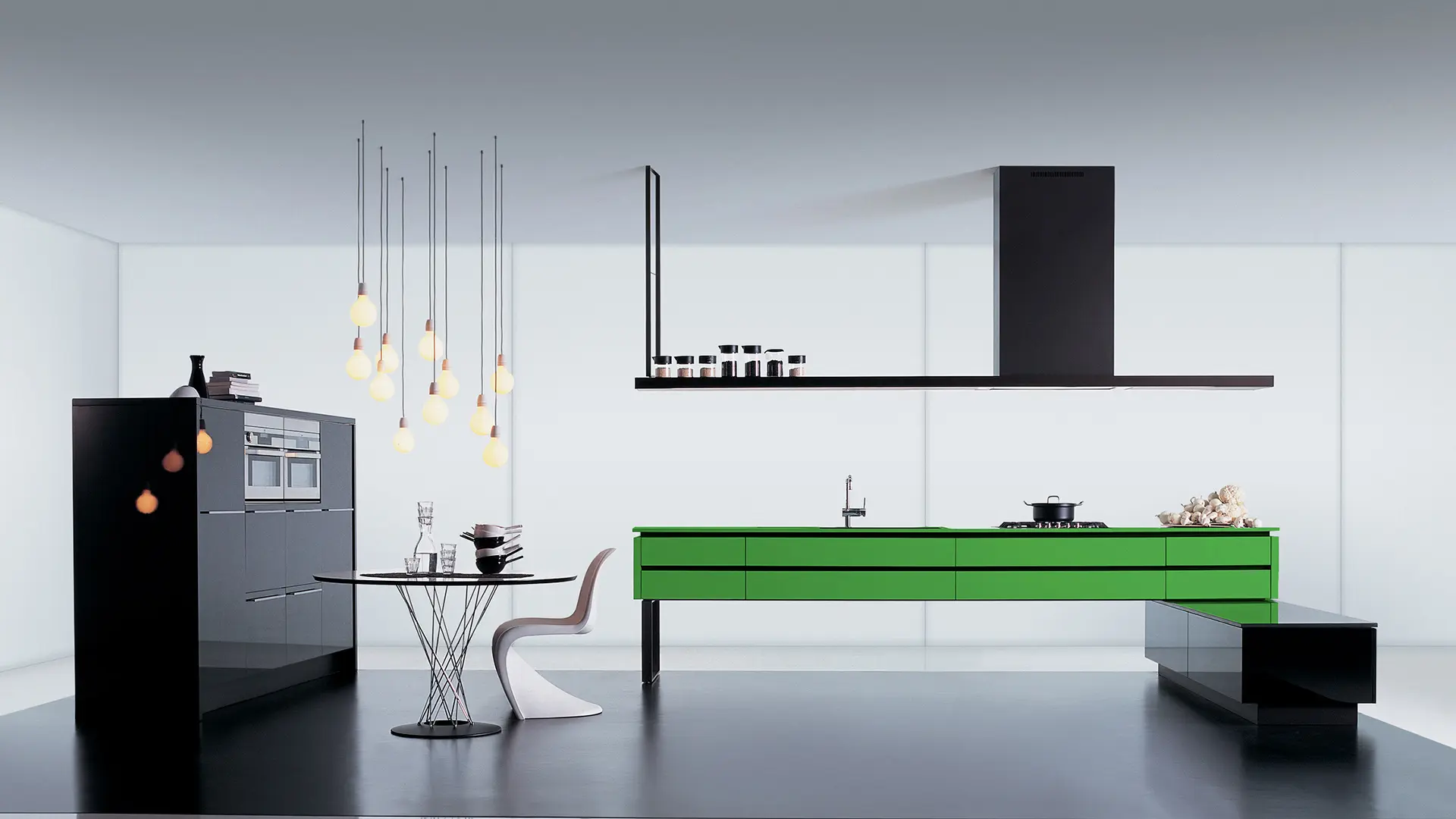 A career that began almost by chance, engendering lengthy ongoing relationships, because being an art director is a painstaking process to be carried forward over the years with a healthy pinch of empathy, not to mention professionalism
Your beginnings as an art director
My "patchwork formation" got me into this job. In 1983, when I was just starting out professionally, I looked at the way Ettore Sottsass designed for Olivetti, a milestone in his 360-degree vision that encompassed the world of design, architecture and graphics (just think about Milton Glaser's contribution).
I had the great good luck to have started out with Michele De Lucchi, first as his assistant and then as his partner, an experience that taught me what our role was vis-à-vis the company. De Lucchi "inherited" the artistic direction of Olivetti Synthesis from Sottsass, while I was already doing the same job for brands such as RB Rossana where I began to find my feet and tried to work out the dynamics. Another stroke of luck  - in an analogue era -  was being able to work with a photographer like Tom Vack: how to get my eye in, do impagination, get on with the photocomposer (a job that no longer exists …), useful experiences that helped me interface with people unrelated to industrial design, communication, with shops, stands included.
Have you had any work-related points of reference?
I was fascinated by the work of Antonio Citterio: with B&B Italia, Halifax, Flexform, which first impressed a very precise approach to communication upon me. 
Rodolfo Dordoni – friend and "older brother" – he's a point of reference for me, we've shared a lot of time, spaces and jobs, then catalogues, displays, photos in film studios. I learnt a lot from him, especially working in a different sphere to my own, which during the early years was a sort of nebulous world with blurred outlines. My experience with Rodolfo allowed me to learn about the furniture production sector and the relative production techniques.
I also miss Mendini, a real gentleman … sharp and funny, who left humanity and vision.
These people have greatly influenced the way I see and go about my work.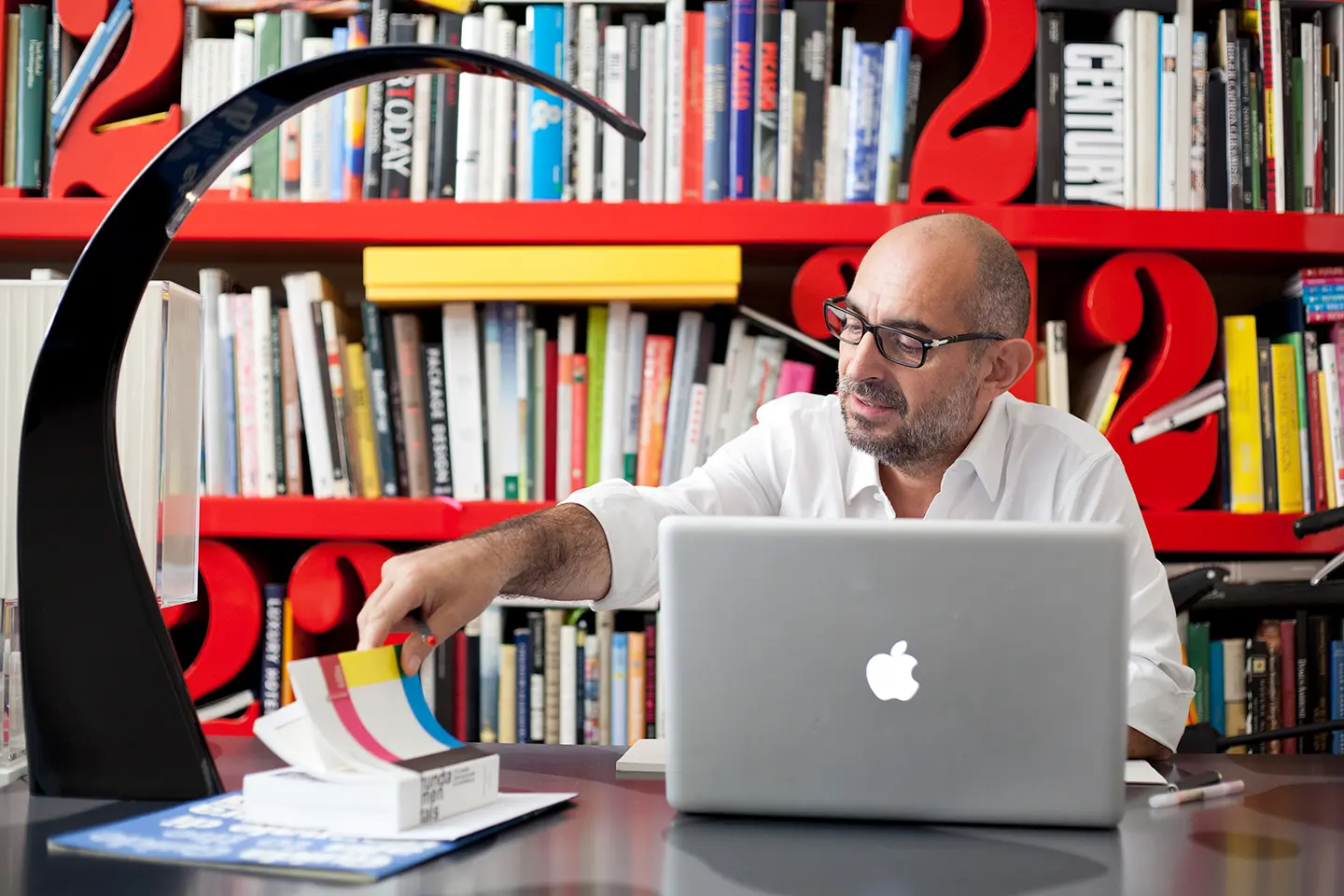 I started working for myself in 1991, when the Salone was held in April rather than September for the first time. On that occasion I was called in by Claudio Luti, who hadn't been at Kartell long: the first stand carried six products to demonstrate the new direction the company was taking. We showcased the latest products by Citterio, Starck, De Lucchi and Thun… Almost without realising it, I was in - first with the stand project and, from 1993, when they added products by Magistretti (Mauna Kea), Citterio (Oxo System for the early PCs, stereo and TV stands), they asked me to do the retailers' colour charts and shop windows (there weren't any mono-brand stores in those days). When the first shop opened in 1996, the need for a global vision became clear.
After university, I went to the SPD – Scuola Politecnica di Design, one of Milan's first design schools, where, as well as incredible lecturers such as Bruno Mari, there was also Narciso Silvestrini, one of Italy's leading colour experts. He managed to make you fall in love with colour, and he taught me to appreciate it all, showing me things in a different sort of way.
How do you establish a relationship with companies?
Had it not been for chance – like meeting Luti thanks to  Rudi von Wedel who looked after public relations for Kartell – I wouldn't have been capable of asking anyone for work. Companies saw what I was doing rather than what I was communicating, because I've always put others first, without making a big thing of myself. First there was Kartell, then products for Foscarini, then Moroso, where I stayed until the arrival of Patricia Urquiola in 2001, also Molteni and Dada until a few years ago, not to mention Flos, which I began working with thanks to Achille Castiglioni.
All are and have been lengthy and ongoing relationships, because you need to get to know a company well before undertaking a collaboration. It's by no means easy, it's often painstaking work with the various people involved, you need a lot of empathy as well as professionalism and it's wise not just to maintain good relationships, but also to be clear on the choice of product without bringing interpersonal relationships into it if possible. I was sorry to see certain people going into companies to show themselves off, without managing to keep up relationships with the designers, doing incredible damage.
Being an art director is a serious job, it means being responsible for a company, for the people who work there, for the communication - if it's not done properly it'll come back like a boomerang. The first display I get wrong for Kartell will come back and hit me in the face, and the previous 32 will be forgotten! This is something you have to be prepared for, alas.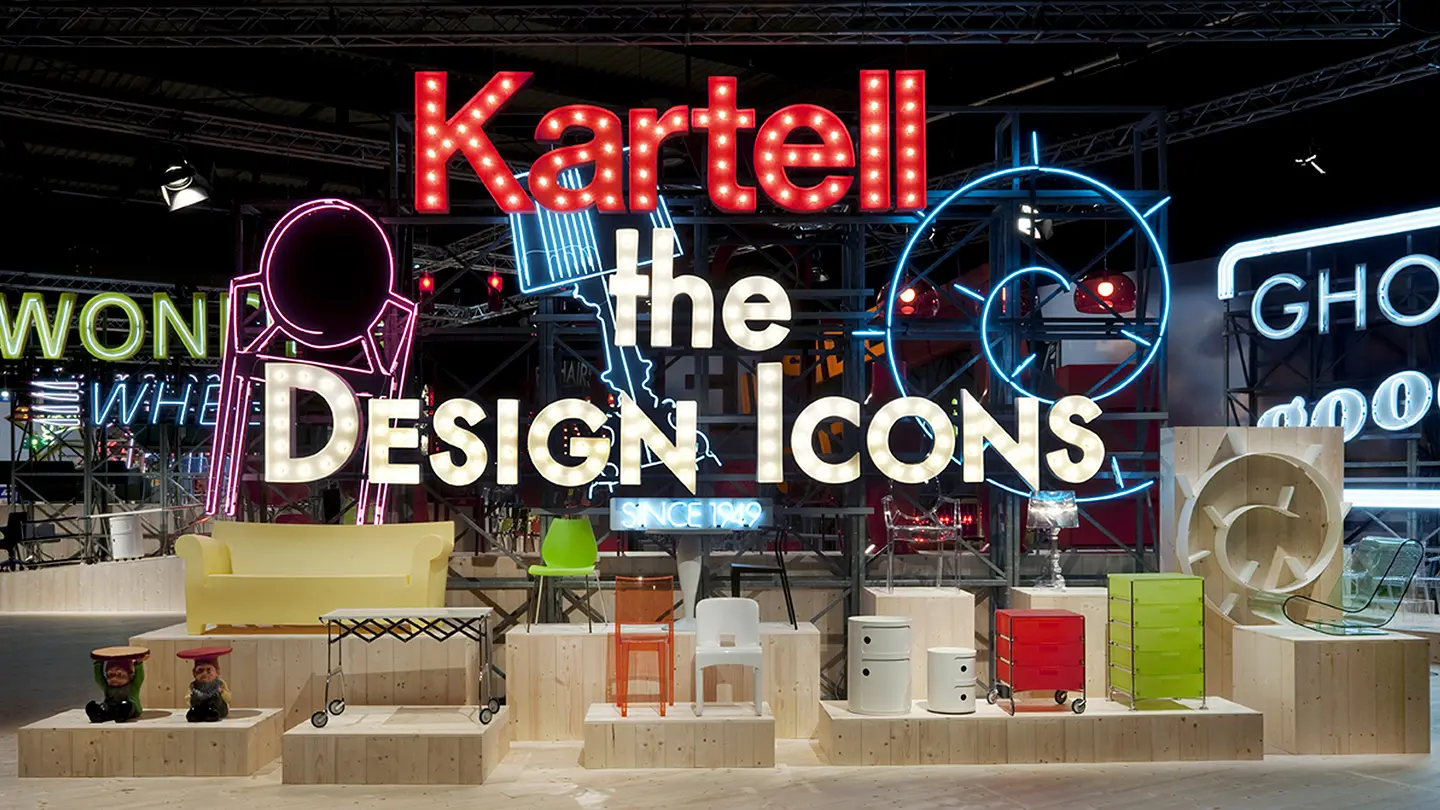 Any particular anecdote about your experience as an art director?
Patrizia Moroso's uncle, a fine prototyper from Friuli, a large, gruff, scary man, always said no first. In the end, though, it was he who did things without my having to ask him.
What challenges for the future?
I've moved from analogue to digital and now to interactive: worlds that run at different speeds … Once upon a time you sent designs by air mail, now you have to respond immediately. The challenge for the future is to have more time to think, to mull over an idea before fleshing it out.
Clearly you can't pretend that languages don't exist, or that they're not fundamental. We need to prick up our antennae and make the most of our lives, it would be anachronistic not to. We've all changed, ideas are modified by external constraints and emerge by themselves, like what happens with ruminants.