KARTELL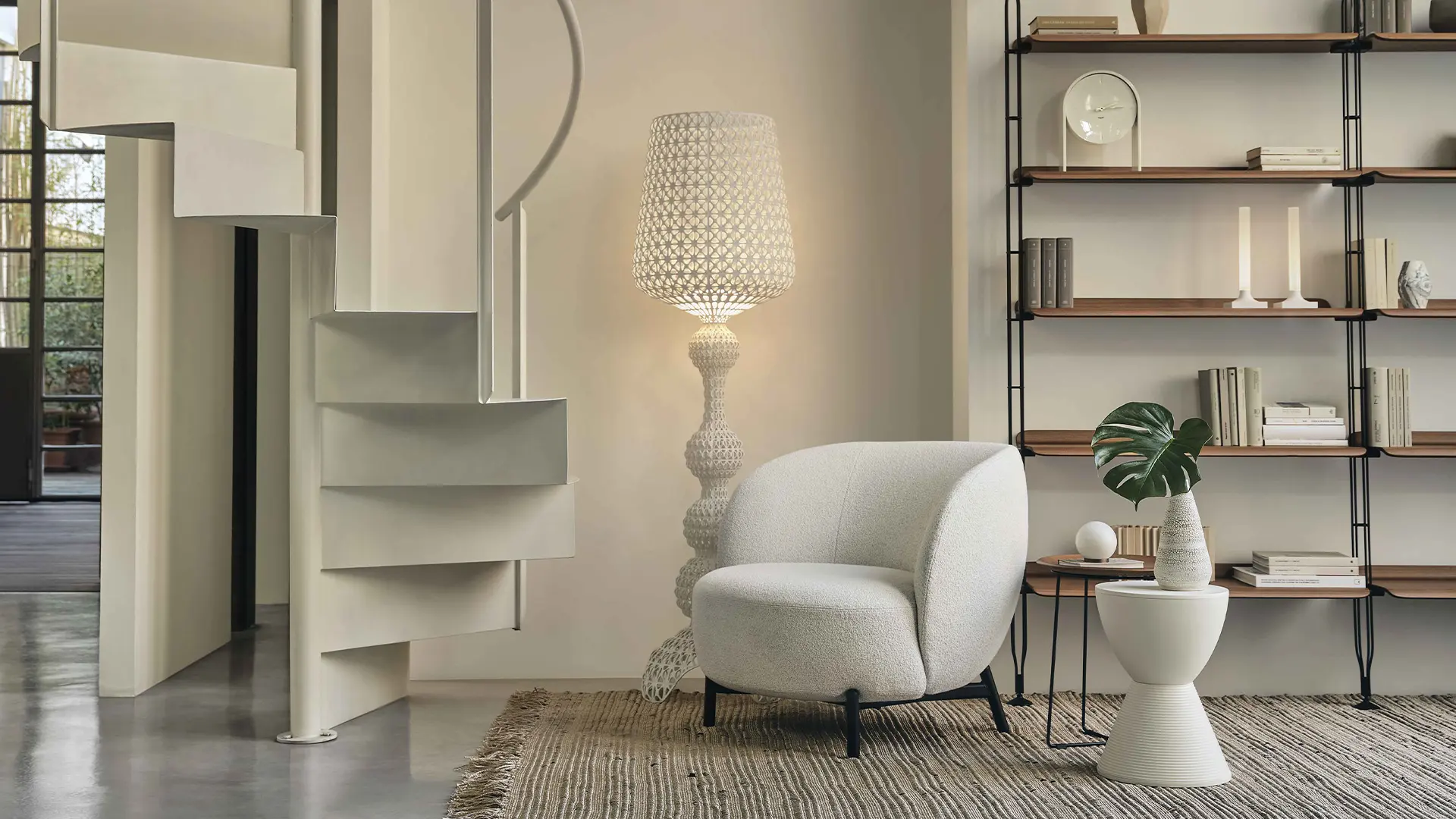 Kartell has been one of the symbolic companies of Made in Italy design for over 70 years, which has based its design path on continuous innovation that ranges from creative thinking to the use of materials, industrial processes and communication through shop windows and the digital world.
Kartell. Il Salone del Mobile 2022 di Kartell parte da un Punto, un segno di demarcazione che indica con precisione l'identità del marchio,  un arrivo e al tempo stesso una partenza, una transizione che raccoglie quanto detto e fatto fino ad ora, in cui risiedono le fondamenta progettuali e quanto avremo da dire e da fare oggi,  domani e nel nostro futuro prossimo. 
Kartell today is the perfect synthesis of its past and its continuous projection towards the future, combining the great heritage of business culture with the desire to always explore new paths and new experiences dominated by the great passion for doing.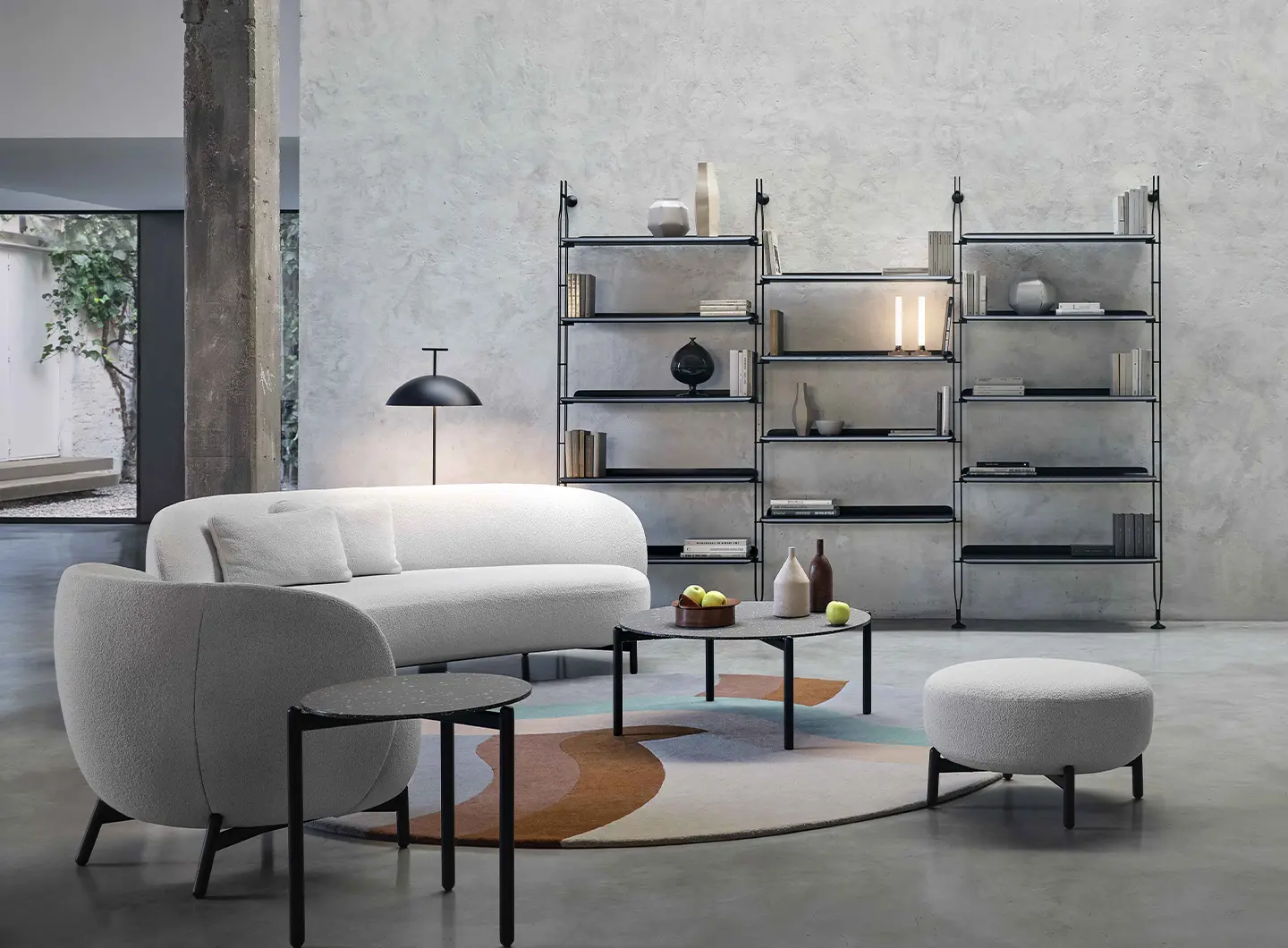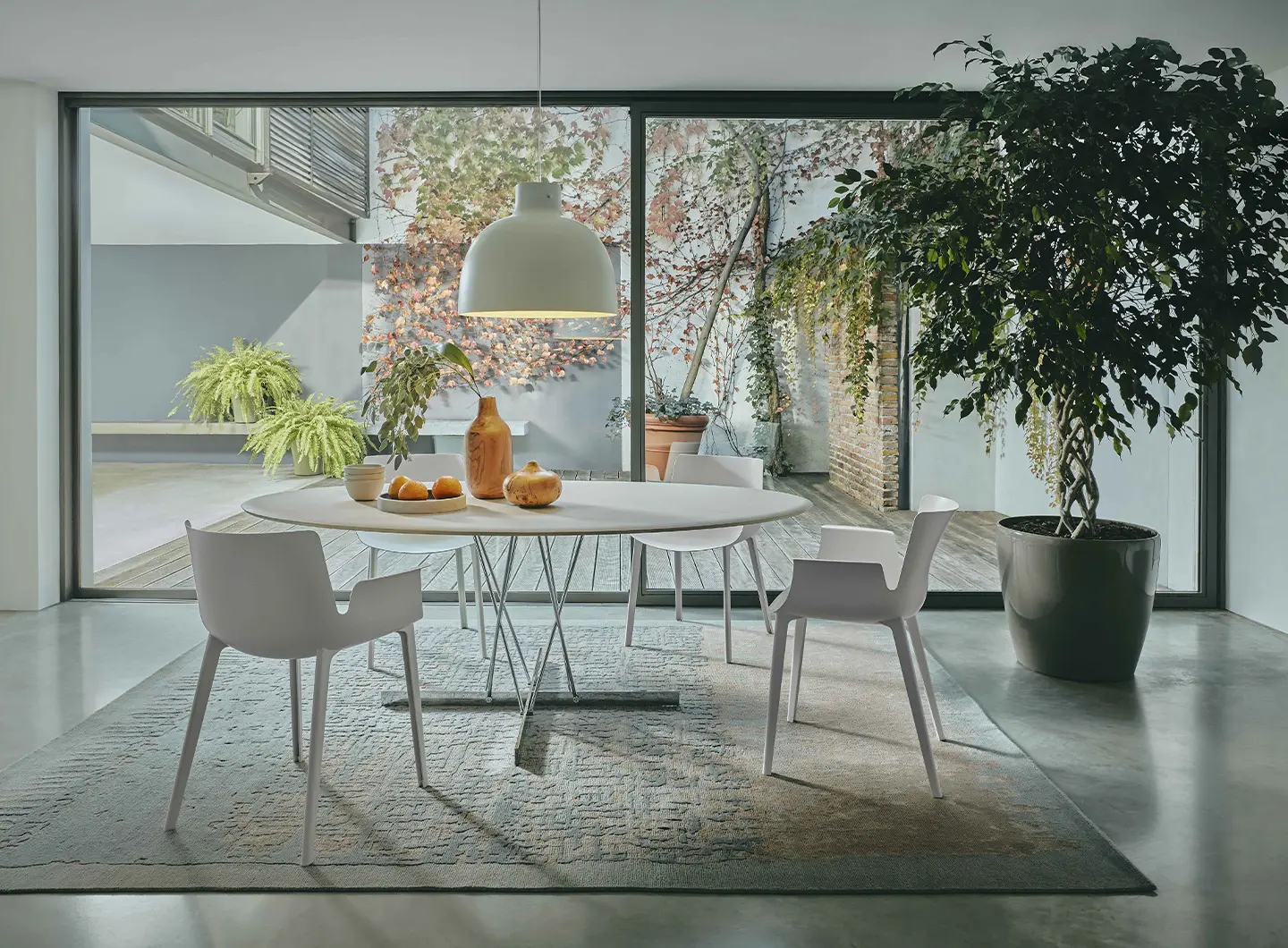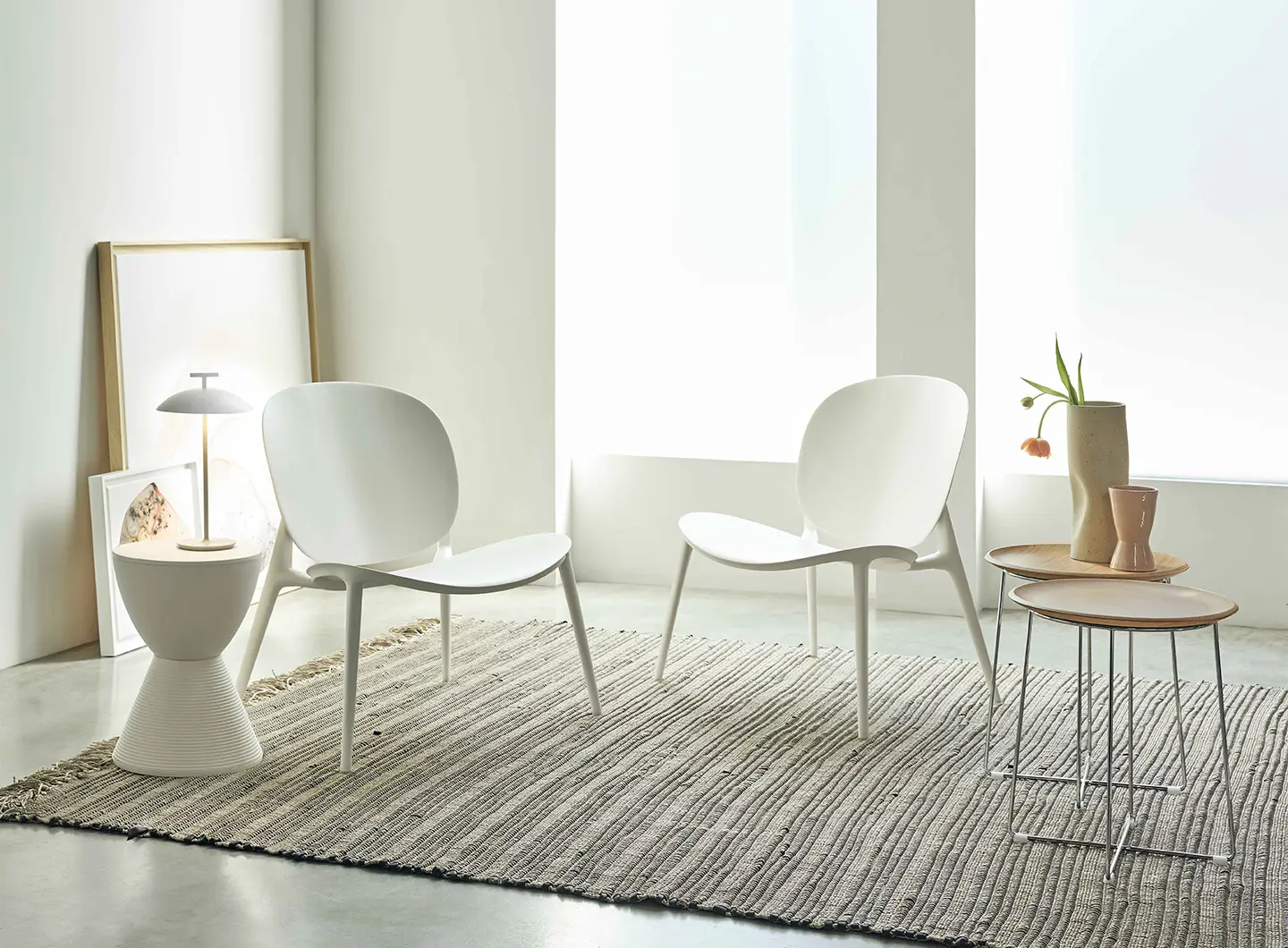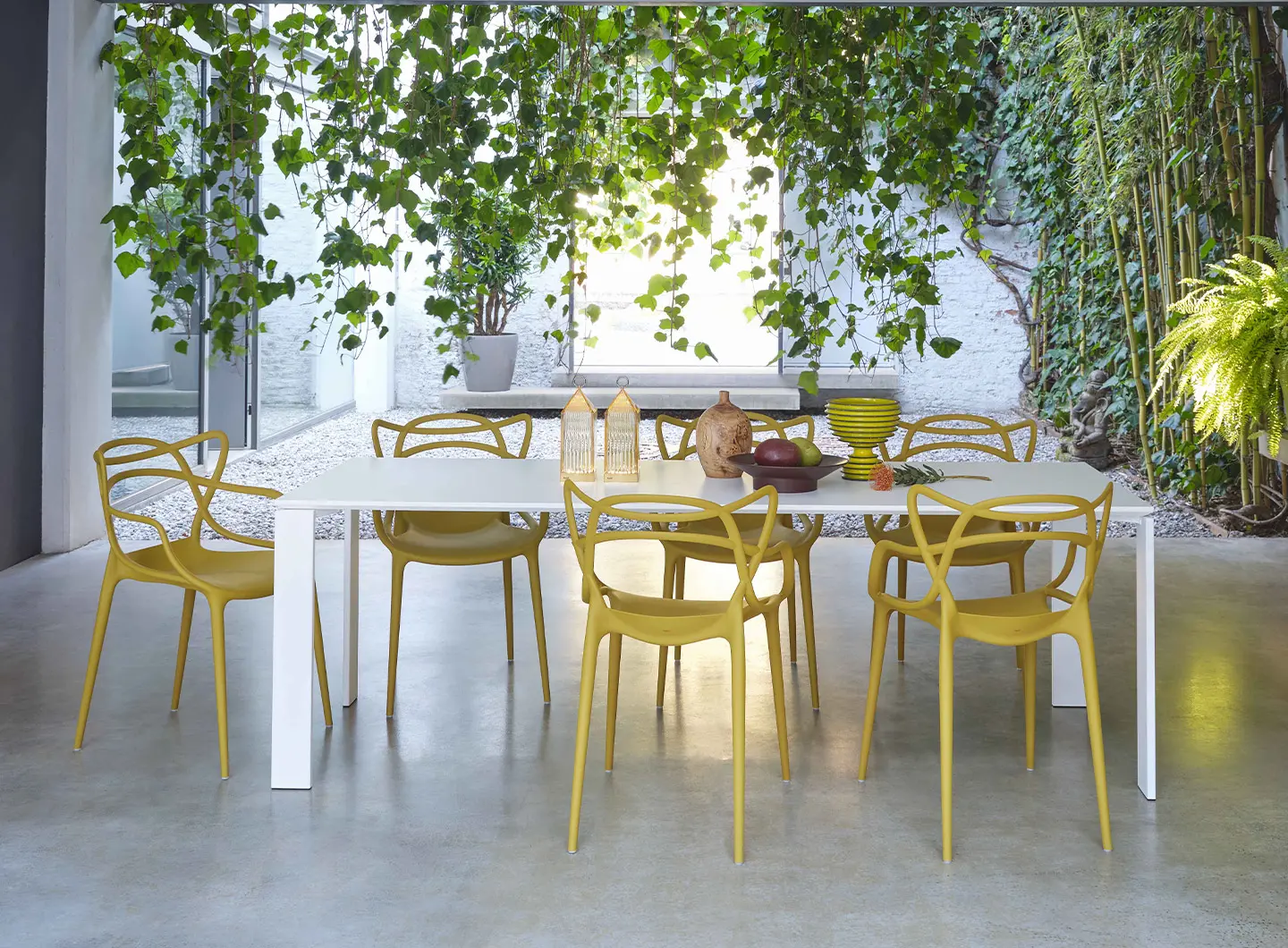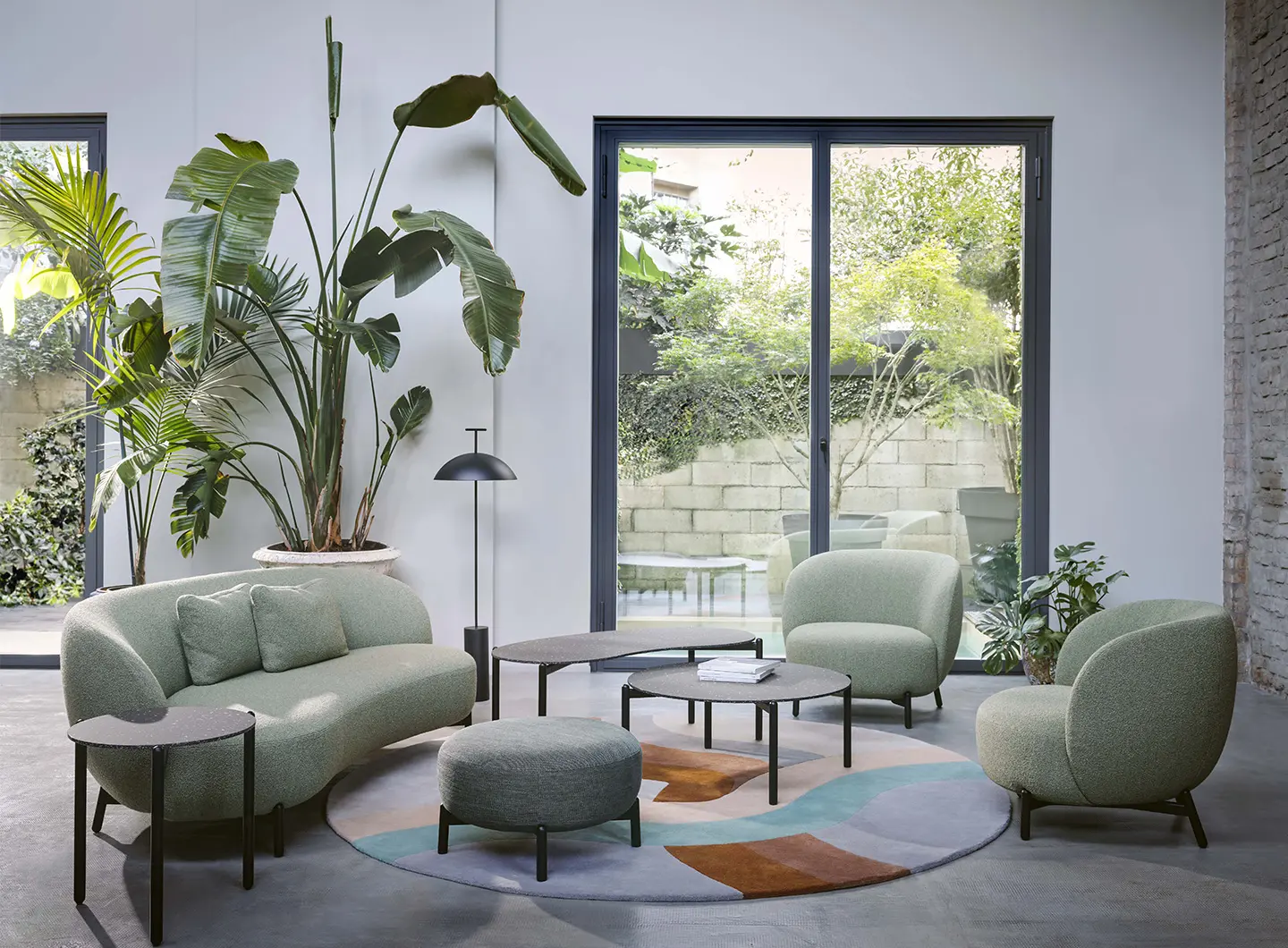 Kartell is a creative laboratory of ideas that works in the logic of innovation and industrial production, elements that are the driving force behind its design. The use of new materials and unique molding technologies allow the company to work in parallel on design solutions that combine creativity with excellent results. Kartell's bond with the environment is intertwined with this continuous work, part of the history of the brand and a value at the heart of the brand. "Kartell loves the planet" is in fact the industrial manifesto with which the company focuses on environmental responsibility and attention to good sustainability practices. Research and technological development, yesterday as today, allow us to continue to identify innovative materials that can be regenerated and that do not have negative impacts on the environment.